How metagames are jumpstarting crypto gaming communities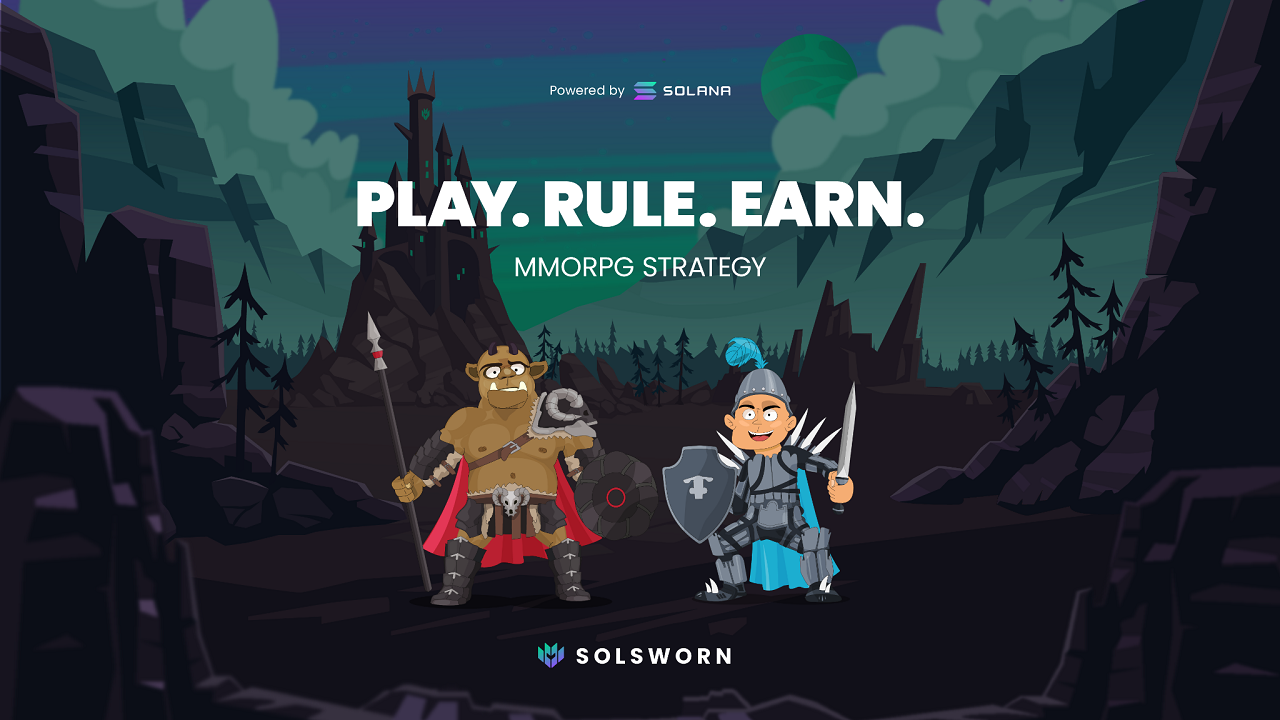 Reading Time:
3
minutes
In the crypto NFT gaming space some startups are taking a different approach to jumpstarting their communities. A metagame hosted on a discord server where the community has the chance to interact with the developers as they participate in fun activities leading up to the release of the game. 
As Solsworn launched its Metagame in the beginning of December 2021, they connected community members to the game by allowing them to decide what actions to take and later on face their consequences. The entire system is handled by bots with manual input of the story and corresponding options. It allows participants to level up and earn metagame currency while weekly NFT giveaways only spice things up even more. Some of the community members wrote entire stories within the fantasy world of the upcoming game.
"Old War Heroes have been called up so The Council can calculate the amount of danger they are encountering. Every man in the room already knows what's happening in Solvenia's shadows. The Blight is back! It seems like Solvenia's people have lived their Fairytale for far too long, giving the enemy enough time to start recovering from defeat. After The council has reached their verdict, our Emperor must inform The Solsworn Knights on what is expected of them. Dark times are ahead. Stockpile your resources. Gather your men.
Solsworn! Assemble!"
Community lore contribution that was later turned into an animated story and teaser for the metagame.
https://www.youtube.com/watch?v=fmy7LQvGC5E
Solsworn is an upcoming persistent world NFT Strategy MMORPG built on Solana where players can manage their province and lead their armies to victory through exploration, expansion and conquest across a fantasy world.
How will the game work? 
The Sol Emperor rules over the Kingdom of Solvenia where you have been appointed as protector of one of the free provinces. Your duty is to develop your province and ensure prosperity for your people. Your Solsworn Champion will help you govern and expand. Manage citizens. Construct buildings. Gather resources. Train your army. In a never ending struggle for power you will meet other players. Engage in trade with them, establish diplomatic ties and even forge alliances. Just be careful who you call a friend as you all compete for favor with the Sol Emperor. Your journey doesn't end here. You will embark on expeditions into the unexplored Wild Areas full of strange creatures, dangers and unspeakable riches. Venture further than anyone before and bring Glory to the Empire. Play your way through the strange lands, but as the mysteries unravel, a Dark presence from the first age lingers in the East.
Solsworn will have a play to earn aspect based on its underlying cryptocurrency system.
$SWRN
$SWRN will be an SPL token used within the Solsworn game. Developers believe it is crucial to make sure $SWRN does not introduce a pay to win element to the game.
These are the core functions they plan for $SWRN to serve:
Amass $SWRN to bid on limited Wild Area Land NFTs

Purchase of Vanity Items and flaunting.

Trade $SWRN for Time for those too busy in meat space

Trade $SWRN for various in game resources
WILD AREA NFT LAND
Players will be able to bid for additional land on the outskirts of the empire in order to expand their grasp. Build outposts outside the comfort and safety of their home province to gather valuable and rare resources or to fortify their strategic positions, but should be careful of what lurks in the shadow…
Wild Areas provide access to exclusive land outside the Kingdoms borders. Every Wild Area NFT will grant players access to more valuable resources and provide a strategic advantage. In-game value will drive its value on the open market on Solana.

FACEIT partners with crypto fintech platform Cake DeFi in multi million dollar deal that will allow players to earn cryptocurrency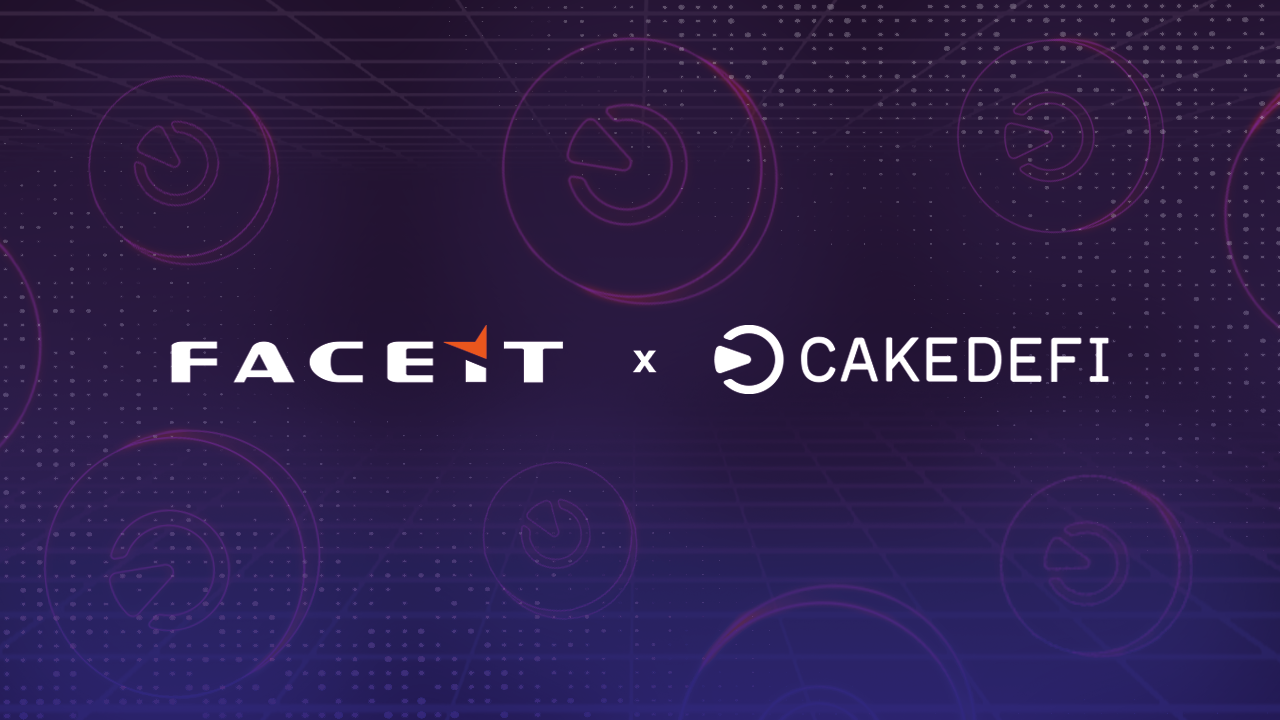 Reading Time:
3
minutes
FACEIT, the world's leading platform for competitive online gaming, has today announced a multi-million dollar partnership with Cake DeFi, one of the world's fastest growing crypto fintech platforms, which allows users to earn cash flow from their crypto. Facilitated by Pivot Agency, the collaboration will provide Cake DeFi with authentic brand exposure to all FACEIT users globally through a series of bespoke and multifaceted gaming experiences which will offer the community a chance to win crypto. This year Cake DeFi will be offering players more than half a million dollars in prizes, paid in crypto.
Research suggests that 55% of the Millennials gamers own crypto as compared to just 5% of all Millennials1, illustrating the natural connection between the gaming and crypto industry.
The partnership with FACEIT marks Cake DeFi's first move into the gaming and esports space. The agreement will offer the company access to FACEIT's 25 million user base, the largest network of competitive gamers, and will offer players a unique opportunity to earn actual crypto prizes while playing. Furthermore, through Cake DeFi's platform and access to decentralised finance applications, they can compound their winnings and earn returns on their crypto.
Michele Attisani, Co-Founder & CBO of FACEIT said:  The FACEIT platform is home to the largest community of competitive gamers, which means we have a unique understanding of this audience. Our users are incredibly forward thinking and educated when it comes to crypto, so the partnership we chose had to bring tangible and substantial value to be of interest. The collaboration with Cake DeFi is much more than brand integration, and offers our community clear experiential and financial benefits which go beyond what any partnerships of this type has delivered before.
FACEIT users are core gamers who spend an average of 2.5hrs a day on the platform. A recent survey of FACEIT users found that many were already interested in, and investing in crypto, showing a natural synergy between both brands and industries:
They are innovative thinkers with 66% agreeing that cryptocurrencies are the future of online transactions
80% have heard of Crypto
36% invest in Crypto
46% very Likely or Likely to use Crypto in next 12 months – 4x more likely than the general population to use Cryptocurrency for online purchases
The partnership will incorporate Cake DeFi Missions, involving in-game tasks and monthly challenges for players to complete in order to win crypto prizes. It will also include Cake DeFi Weekly Tournaments which will run throughout the year and will be open to FACEIT players around the world. Players will be able to earn even greater rewards on the crypto they win when they sign up to Cake DeFi. All crypto prizes are redeemable through their Cake DeFi account, allowing FACEIT to expand its current play-to-earn offering.
Speaking about the partnership, Dr. Julian Hosp, CEO and Co-Founder of Cake DeFi said, "Gamers have a natural affinity with crypto and they can now join us on the DeFi movement. Cake DeFi's partnership with FACEIT will allow players to earn crypto while they game, and further earn returns on their crypto through our platform. In 2021, we paid out US$230 million in rewards to our customers. So it's a win-win-win for FACEIT gamers."
Cake DeFi is the leading crypto fintech platform that provides users access to DeFi (decentralised finance) services and applications such as liquidity mining, staking and lending, which generates regular returns for users. They currently manage over $1 billion in customer assets and offer users one of the highest returns on crypto in the market, as a one stop platform that is easy-to-use, secure and transparent. Last year they paid out $230 million in rewards to customers and this year they are looking to increase this to 74% more, or $400 million, in rewards.
Crypto Gambling Trends 2022: SOFTSWISS Shares Q1 Insights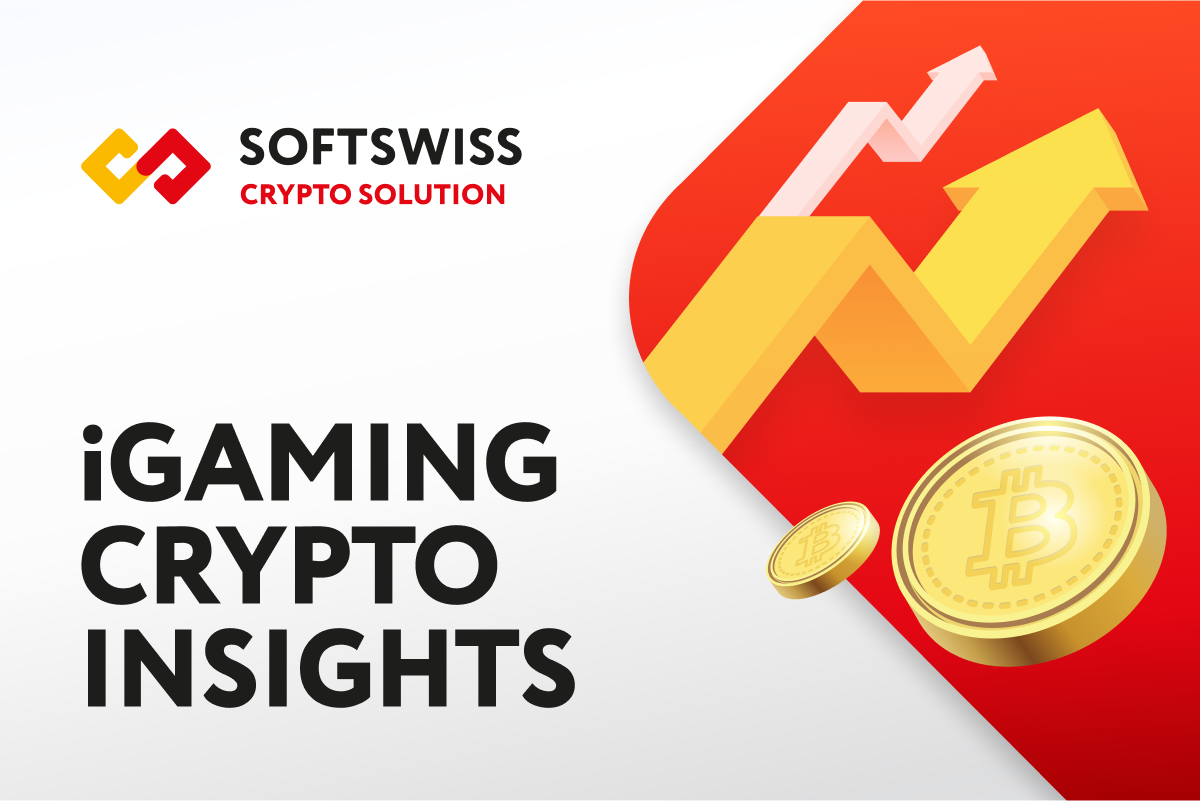 Reading Time:
4
minutes
Over the past 2 years, crypto turnover within the iGaming industry has significantly increased. The recently released SOFTSWISS corporate report confirms the growing adoption of cryptocurrencies. 
Being the leading company in crypto gambling, SOFTSWISS keeps abreast of all trends related to the growth of crypto. The information from the detailed report shows the comparative data for the 1st quarter of 2021 and the same period of the current year based on the results of the SOFTSWISS Game Aggregator and the SOFTSWISS Casino Platform. In the article below the SOFTSWISS team gathered the most significant facts that reflect the state of the crypto gambling market at the moment, and offered the forecasts for the future changes.
Crypto Bets: x2 Growth
Along with the global trend, which shows the growing popularity of cryptocurrencies, the SOFTSWISS сorporate report also demonstrates the continuous development of crypto gambling. According to the statistics, the sum of bets in digital coins in Q1 2022 more than doubled compared to the same period last year. More precisely, it has grown by 116,7%. 
"Stable growth of cryptocurrencies in the iGaming market allows us to say that crypto gambling has become an independent, full-fledged, and extremely promising line of business. Those brands that have adapted to these conditions and allowed their players to use all the benefits of cryptocurrencies have an advantage such as wider opportunities for operation and, accordingly, a wider audience," noted Andrey Starovoitov, COO at SOFTSWISS.
Crypto & Fiat Currencies Bet Share: Blurring the Difference
Observing the ratio of different currencies, the numbers show that fiat currencies still hold the leading position, having 64% of the total volume. However, the share of cryptocurrencies is steadily growing every quarter. Compared with the same period last year, the share of crypto in Q1 2022 increased by almost 10 percentage points: from 26.3% to 35.9%. At the same time, in comparison to the first quarter of 2020, the share of cryptocurrencies has grown by 29 percentage points. If such dynamics continue, the share of fiat and cryptocurrencies may become equal over the course of the next year.
Top Cryptocurrencies: Bitcoin is Decreasing its Share
Even though Bitcoin has been the preferable cryptocurrency since it was introduced by SOFTSWISS, it showed a decrease in its share in Q1 2022 by 10 percentage points. This is related to the growing interest in Ethereum and Litecoin, the top altcoins at the moment. Their share has increased by 3.45% and 2.95% respectively. The precise share of the top 3 cryptocurrencies in Q1 2022 is the following:
Bitcoin (BTC) 72.80%

Ethereum (ETC) 13.45%

Litecoin (LTH) 6.45%
Andrey Starovoitov, COO at SOFTSWISS, commented on the popularity of the cryptocurrencies today:  "Bitcoin will still be the leading cryptocurrency for deposits in the near future. However, the strong growth of other altcoins demonstrates the interest in more advanced coins in terms of technology such as Ethereum. More players will prefer to diversify their funds with other cryptocurrencies. This is a positive trend related to the development of the market."
The full list of the most used coins and their comparative analyses is reflected in the SOFTSWISS report. 
Crypto Gambling in 2022: What to Expect? 
The Q1 results, reflected in the company report, allow us to make the conclusion that cryptocurrencies will be showing further growth with subsequent changes in terms of coin share within the iGaming market. Diversification of cryptocurrencies used for betting will be one of the significant trends to influence the industry. At the same time, the trend in the regulation of the traditional casino will also characterise the development of crypto gambling in the future.
"The stronger regulation of traditional casinos will definitely attract new operators to the crypto gambling niche. In the next couple of years, we will see active growth in this market segment as most current leaders will join the niche. As for the product itself, we can highlight what you need to launch a successful crypto project based on our experience: connected crypto processing such as Coinspaid and crypto exchange services (Moonpay, Mercuryo.io, Utorg), as well as the in-game currency conversion for a wider selection of game content. However, new needs are already emerging. For instance, using NFTs to gamify the player experience and build a community of like-minded people around the online casinos," summarised Andrey Starovoitov, COO at SOFTSWISS.
About SOFTSWISS
SOFTSWISS is a widely-acclaimed iGaming expert supplying certified software solutions for managing gambling operations. The company has an international team, which counts 1000+ employees, and has an official presence in Malta, Belarus, Poland, and Georgia. SOFTSWISS holds a number of gaming licences, providing one-stop-shop iGaming solutions. The company has a vast product portfolio, which includes the Online Casino Platform, the Game Aggregator with thousands of casino games, the Affilka affiliate platform, the Sportsbook Platform and the Jackpot Aggregator. In 2013 SOFTSWISS was the first in the world to introduce a bitcoin-optimised online casino solution.
Paysafe Appoints Elbruz Yılmaz as SVP of Crypto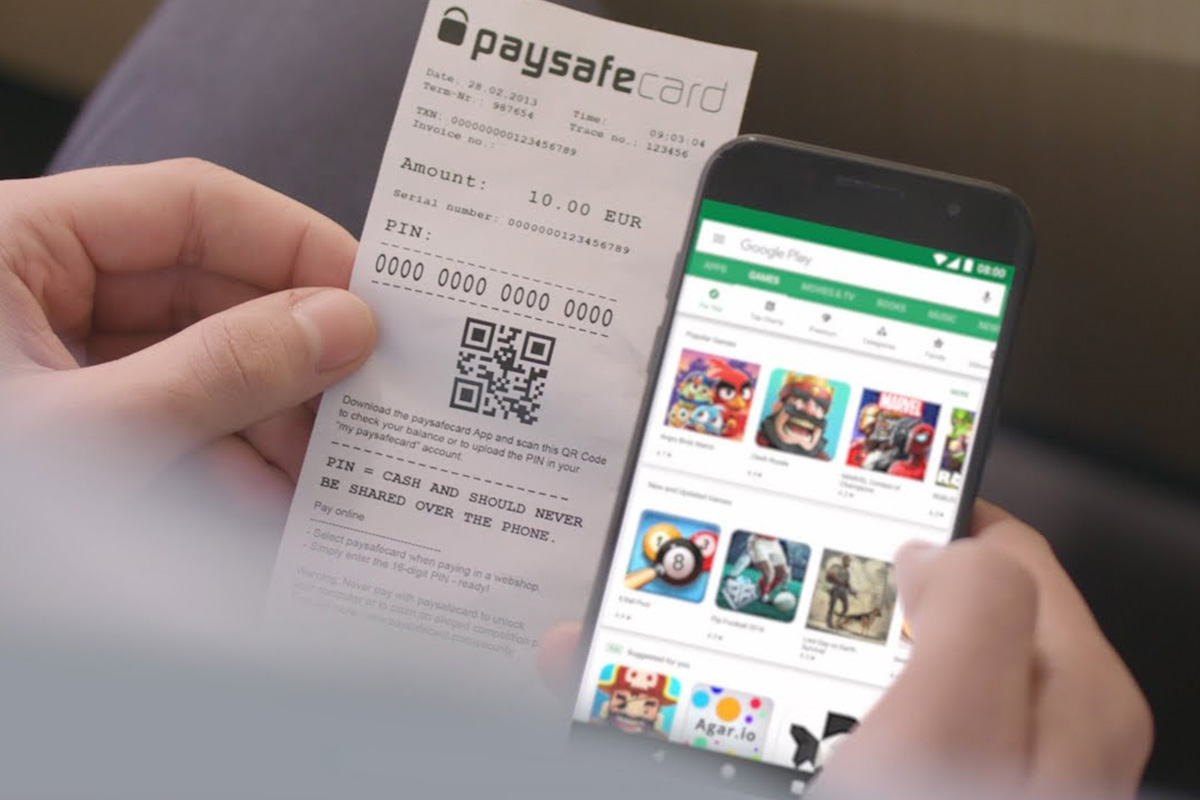 Reading Time:
< 1
minute
Leading specialised payments platform Paysafe has appointed crypto executive Elbruz Yılmaz into the newly-created role of Senior Vice President, Crypto.
In this role, Yılmaz is charged with further extending Paysafe's group-wide crypto offering to meet the growing needs of its merchant and consumer customers around the world. Effective immediately, Yılmaz is the latest senior hire to the leadership team of Chirag Patel, CEO of Paysafe's Digital Wallets division.
Yılmaz joins Paysafe from Vienna-based cryptocurrency and digital asset investment platform, Bitpanda, where he was Managing Director, MENA and Turkey with responsibility for leading the company's strategy and operations in the region. Before Bitpanda, Yılmaz spent many years as a venture capitalist investing in, and scaling, innovative tech startups including multiple blockchain and crypto companies.
Chirag Patel said: "Without doubt, the crypto market is continuing to expand rapidly and represents an important growth opportunity for Paysafe as one of the most reputable, specialised payments players in this space.
"Against this exciting market context, the timing of Elbruz' appointment is perfect as more and more of our merchant and consumer customers lean on us to further ramp up our crypto payments offering. Elbruz' deep knowledge and experience of all things crypto, together with his impressive network of industry contacts, adds real strength to our existing crypto team and will enable us to continue winning in this space."
Elbruz Yılmaz said: "Crypto is an exciting opportunity for Paysafe whose core strengths around regulatory compliance, digital wallet infrastructure and multiple payment technologies set it up well to meet the evolving needs of its customers globally. I am thrilled to be joining such a talented team and playing my part in accelerating this growth."