Push Gaming JJ2 Success – Exclusive Interview with Darren Stephenson, Marketing Director at Push Gaming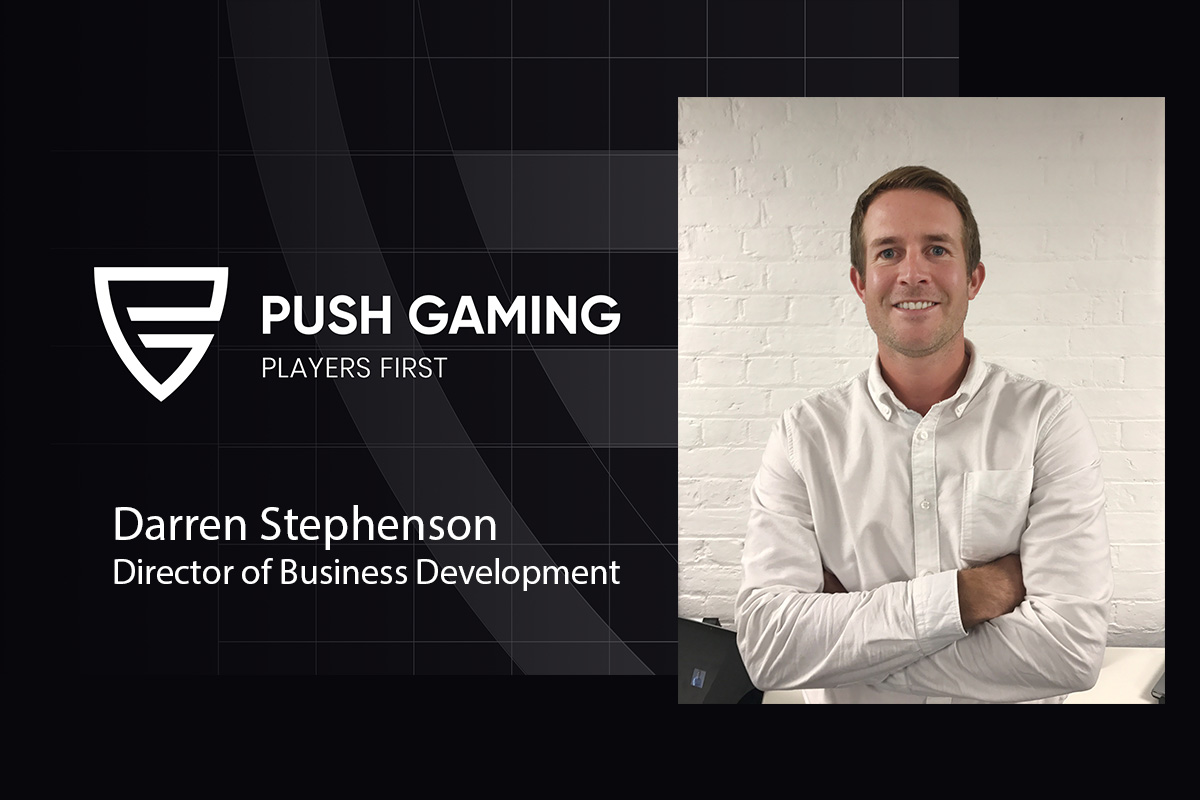 Reading Time:
3
minutes
Jammin' Jars 2 is continuing to smash records since its summer launch – can you tell us how special this is to Push Gaming and what it means for the team?
JJ2 was such a fun project for us from the very first moment when we realised that the feature we were working on was the perfect fit for the Jammin' brand. We'd been asked many times about doing a sequel but to know it was actually happening and to see it coming together, made it a really exciting project for the whole business to be involved in. This is especially the case given how the first iteration had been such a resounding hit. Seeing the slots community getting charged up for it was just something else and the hype this game generated is something that we can be very proud of.
Talk us through the game – what do you believe has made this such a smash hit and which features are particularly unique?
Producing a sequel provides a unique opportunity in that you get the chance to revisit a game. At its core, the game remains true to Jammin' Jars and we felt that was important, so the same multiplying wilds are in play, however, with the max win increased from 20,000x to 50,000x.
We also added little surprises along the journey such as with the fruit blast feature being able to trigger more than once in a single spin, so players might expect they know the feature from the original but then they find that extra little addition.
The most noticeable changes from the original are the addition of coins and the GigaJar feature. The coins act in the same way as the fruit symbols but with the coin values going up to 1000x – this really adds a new dimension to the potential fun factor when you count in the multiplying wilds. GigaJar brings a completely new feature into the mix – it takes some progression to reach it as we didn't want to water down the 'classic' features that players loved in the original, however it does deliver that all-important unique dimension that made the game truly special.
On to global markets – where has JJ2 performed best? Do you think it's suited to any particular playing habits?
Much like the original, JJ2 is popular across all markets it is available in. I imagine the game is a popular choice for players that like to enjoy games over multiple sessions and enjoy a familiarity and 'feel good factor' whilst always offering excitement and discovery. Of course, Scandinavia and the UK are two of our most popular markets, and with some of the world's most passionate players there, it's wonderful to see the slot prove to be one of the most popular launches this year.
JJ2 has also been hugely well received by the streaming community, did team Push design the game with the community in mind?
In my opinion, a good slot streamer is first and foremost a slot player – and players will always be our focus when we're working on a game. Streamers want to be entertained themselves, so I think when they're playing our games it's a good sign that we've done something right.
Looking to the months ahead, what other exciting launches can we look forward to?
We've just released Fire Hopper which includes some elements that might get people thinking of the Jammin' games, although with its own unique and exciting twists. Then we have Bison Battle following soon after, which has a land-based slots feel to it and including some really fun bonus rounds. This is definitely a slot with some really unique elements, and I'm sure it will prove to be hugely popular. Both these games include Bonus Buy, which is something new that we've introduced to some of our games and players really seem to be enjoying it. Following the hugely positive feedback we've received, we'll continue to include this in some of our upcoming games as we've done with a selection of our existing games, such as Jammin' Jars, Dinopolis and Mystery Museum.

Netherlands market exclusive with Greentube and Light & Wonder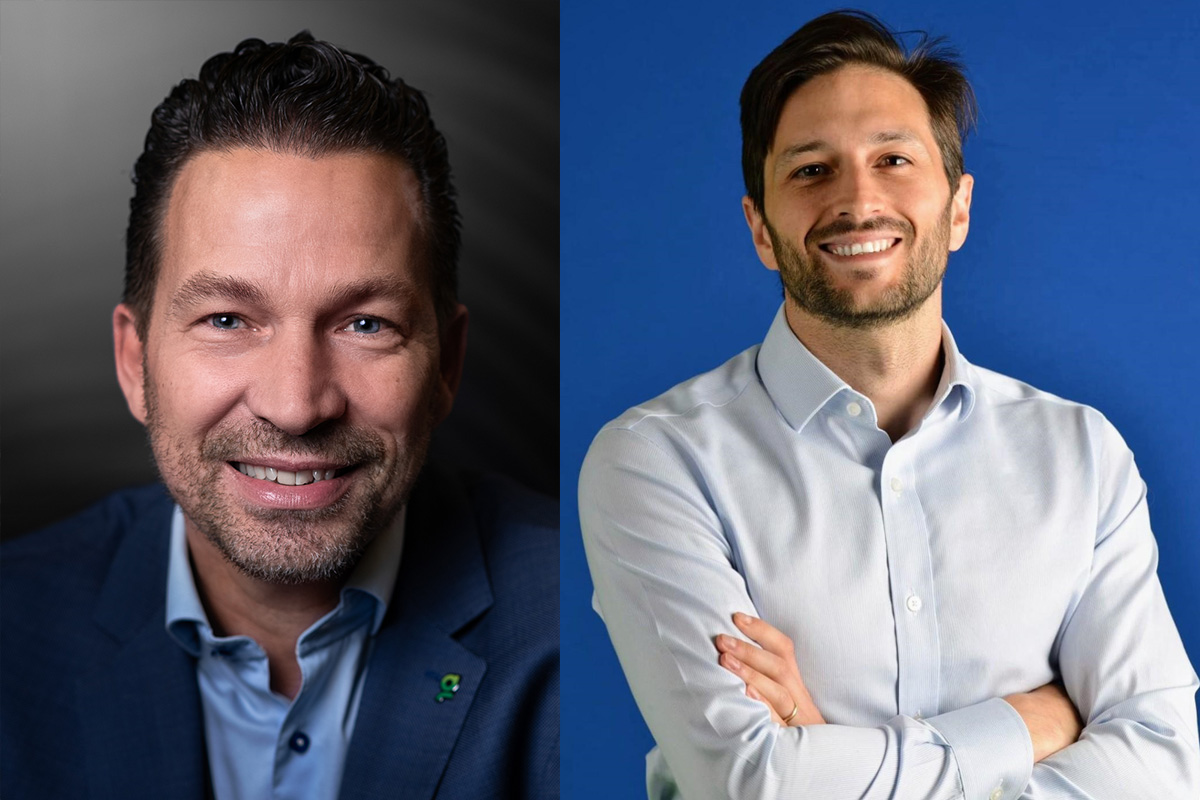 Reading Time:
4
minutes
Live now for close to a year, the Netherlands has the potential to be a hugely popular market for regulated casino. We sat down with Greentube's Reg Das, Managing Director at Greentube Netherlands, as well as Light & Wonder's Enrique Boedo, New Business Manager, to get the latest from two of the market's player favourites. This one's not to be missed!
Talk us through your first few months of being live on the regulated market – what's resonating with players?
(EB) Enrique Boedo – New Business Manager at Light & Wonder: When it comes to our first party content, our presence in the land-based casino sphere has paid off tremendously and we've seen that players have been actively looking for our cross-platform titles such as 88 Fortunes, Jin Ji Bao Xi and Dancing Drums, all of which have proven particularly popular both in land-based and online.
In terms of aggregation, we've got 38 studios live in the Netherlands. One studio we have been particularly impressed by is ELK Studios, a recent acquisition. They have a tournament feature that's doing incredibly well in the Netherlands, which has shown us that Dutch players enjoy that social element and like to be engaged by the operator.
(RD) Reg Das, Managing Director at Greentube Netherlands: What we see is that our so-called 'classic slots' are especially popular. These are online versions of (once) popular Dutch fruit machines from the land-based space. Several companies that manufacture these Dutch fruit machines are part of our parent company NOVOMATIC, and Greentube Netherlands develops online version of these machines.
Famous game titles owned by NOVOMATIC such as Random Runner, Simply Wild and Club 2000 attract the attention of the players online too. Simply Wild is a machine that can be found in thousands of bars across the Netherlands as well. Next to these classic slots, the NOVOMATIC blue chip games such as Book of Ra are also very popular. These games can also be found in machines in gaming arcades and casinos around the country, indicating that content that is familiar to players already is resonating best in the market.
Given the unique Dutch land-based heritage across arcades and the like – how much do you see that giving Dutch players a unique type of player profile compared to the likes of the UK and Scandinavia?
(RD): What stands out is that Dutch players like the 'classics' a lot, much more than in other European countries. This is not something new though, and before the online market became regulated this was already the case. Why Dutch players like these classics so much might be explained by the fact that we still have a lot of 'analogue machines' in the land-based market. These machines with electro-mechanical reels have disappeared from nearly all European markets but in the Netherlands, they are still popular and can be found in every bar. Typically, these gaming machines have a specific game structure which is tailored for the Dutch machine regulations. Over the years, many players have learned to love that type of game, and this can now be seen online.
(EB): The Dutch market seems to have a really nice balance. Players tend to stick with their land-based favourites, but they've also shown an appetite for new content with unique mechanics. Scandi-type content is also working well in the Netherlands, growing in presence via brands like ELK.
Regarding player profiles, whilst every market is different, I see more similarities between the Dutch and the Scandinavian market compared to the Dutch and UK market.
When it comes to regulation – how much has there been to navigate in comparison with restrictions in other European markets when going live? Does this mean a significant change to strategy?
(RD): As we focus on developing slots, it hasn't been a lot. Fortunately, the rules that apply to slots are standard and general and they leave enough room for us to be able to build attractive games. The only restriction that stands out is that autoplay is prohibited. However, the fruit machine games we make require player interaction regularly as choices need to be made so it's different than for standard casino slots.
(EB): Compared to other jurisdictions, I believe Dutch regulation is not at all unreasonable or difficult. Regulatory requirements and restrictions on games haven't been a problem for us which has meant we've been able to focus on offering players a wide variety of content in a safe and secure environment almost from day 1 of the new regulation coning in place. Doing so has helped cement Light & Wonder as a leading cross-platform global game company renowned for building new worlds of play.
Last but not least – what's your hottest vertical that readers should be watching for this summer?
(RD): I am very excited about a new range of games we are producing which combine the familiarity of our popular brands with mechanics that are trendy now. For example, we have combined our Random Runner brand with the now hugely popular Hold & Spin mechanic and players can expect more of those combinations. We have already seen that new variations on these original games are appreciated by players, as long as we do it right. So, I'm confident that this new range will appeal to the audience of players that prefer the classics.
(EB): We are really excited about our localised content roadmaps, building games that are targeting specific markets. For example, targeting the European market, this summer we'll be releasing our own new Accumul8 mechanic game that will see players win when eight matching symbols appear, even if they aren't connected.
We also have some excellent content to roll out from Playzido, a company we recently acquired. Their advanced game development technology which is considered to be one of the best in the iGaming industry allows Light & Wonder to deliver operators custom games for key customers, which is a fantastic way for their players to experience unique, distinctive content.
Q&A with Victor Pronk, CCO at Incentive Games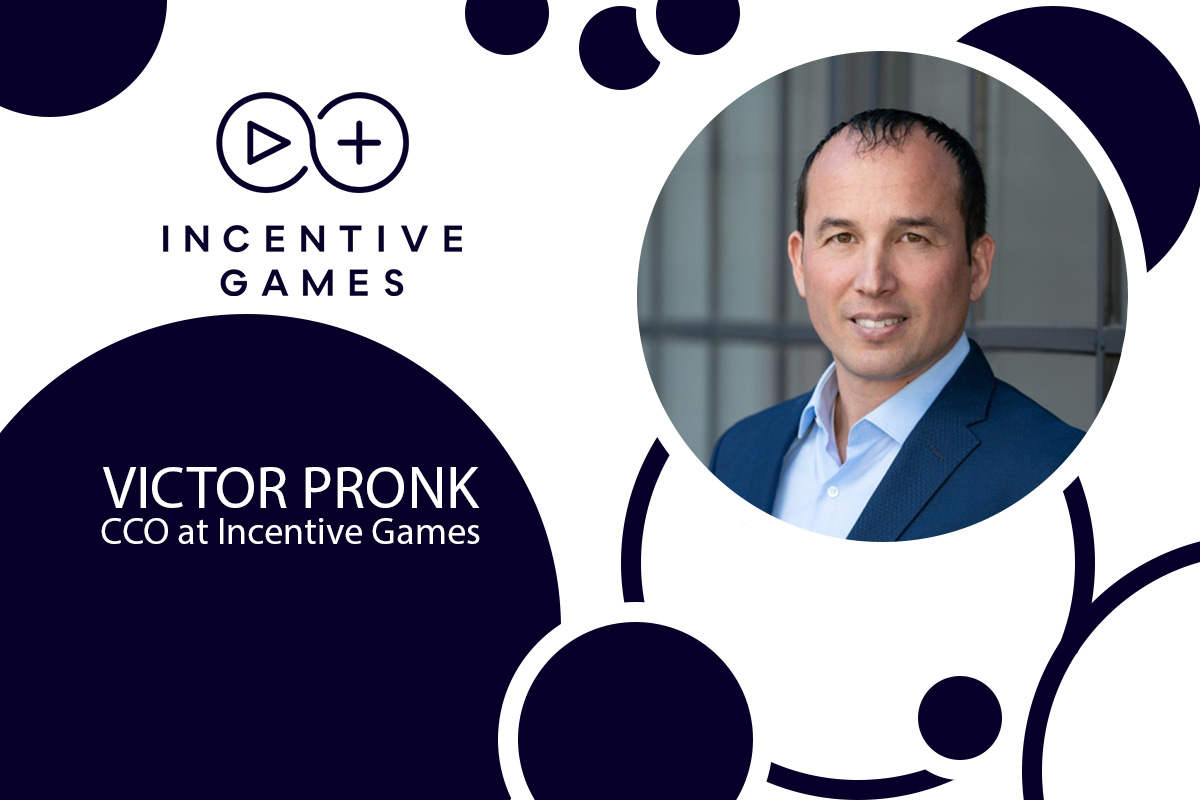 Reading Time:
3
minutes
Can you tell us a little bit more about your recently announced partnership with EBET and what it entails? 
Of course. Under the partnership, Incentive Games will provide unique freeplay content for EBET brands that will help the operator lower acquisition costs and take retention to the next level. We believe that esports fans will appreciate the gamification elements and game concepts that Incentive Games has built its reputation on, and we very much look forward to taking these mechanics and features and wrapping them in a range of engaging esports themes. This is our first play in the esports betting sector, and it is a move that we are excited to have made with EBET, an undisputed leader in the vertical.
How can freeplay games be used to engage esports audiences and introduce them to esports betting?
It all starts with offering esports fans something that is relevant and fun, which is exactly what our games do. For each title, we use elements of a live sports event, in this case, an esports contest, to create a game for the viewers to engage with. This in turn increases the excitement around the live event/esports contest and also introduces the concept of betting and wagering to those interested in trying it for the first time. That our games are free to play makes them a powerful acquisition tool as the player is not using their own money, but they also add value for those already signed up with a betting brand whether that be traditional sports or esports.
Do these games use different mechanics/features to the freeplay games you create for sports betting? If so, how are they different?
The gamification and human behaviour techniques we use are the same across all sports and all product verticals, including esports. The implementation is specific to both the sport and the audience that we are targeting with the game and getting this part right is a combination of experience and a lot of extensive data analysis and A/B testing. So, in short, the fundamentals of the games are the same but themes, prizes, etc are specific to the sport and the audience.
How will you continue to develop products for EBET? What role does data play in how you analyse game performance and use this to guide development of new titles? 
We are looking forward to a long partnership with EBET that will include multiple unique games for their esports audience. With every game, we expect to learn more about their audience and how they respond to different concepts and features. This will allow us to improve on the next run of games and better their contribution to the operator's wider acquisition and retention strategy. We can't disclose what games are coming, just that we are very excited about the ideas we are working on with EBET and the product roadmap that we have in place for the coming months and years.
How do you see the esports betting space evolving over the next 12 months? What role will Incentive play in driving this growth? 
Esports has been a constant and rapidly growing market and we expect that to continue. With the recent pandemic, all operators are very aware of having alternatives to traditional sports and there is a growing desire among many to add esports betting to their proposition. For that reason, we believe the vertical will continue to grow at pace with further opportunities opening up for us and the operators that we work with. We as Incentive Games are very much looking forward to providing our games to EBET and helping them drive their growth.
Q&A with Relax Gaming CCO Nadiya Attard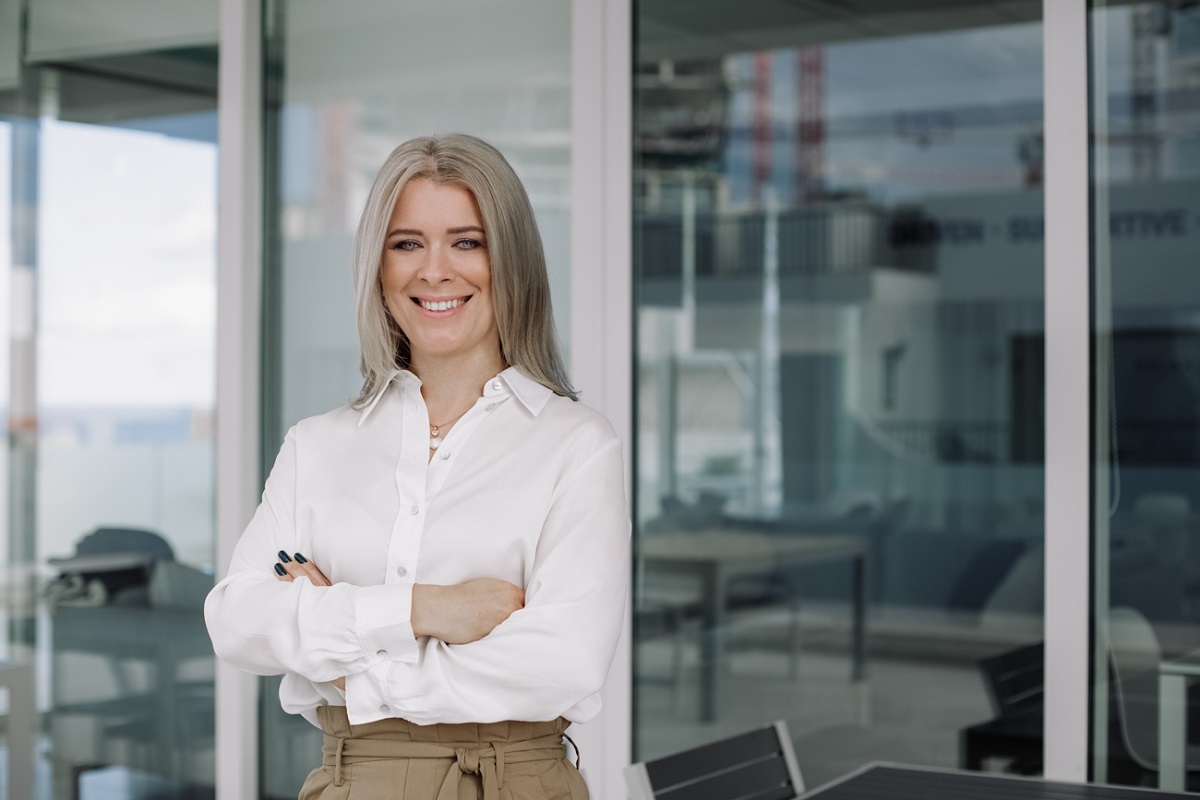 Reading Time:
3
minutes
In March Relax Gaming, the igaming aggregator and supplier of unique content unveiled their latest innovation, its Dream Drop Jackpots product, a five-tiered progressive jackpot designed to revolutionise slot gameplay, offering players the biggest must-hit jackpot to date.
European Gaming caught up with the company's CCO Nadiya Attard on how the product is faring in the European market.
Snake Arena and Temple Tumble 2 are two incredibly exciting games. Can you tell us a bit more about why you chose these games to introduce Dream Drop?
The thought process behind the Dream Drop mechanic took more than a year of planning and careful analysis, so when it came to applying it to a slot game, we approached it with the same dexterity. Temple Tumble 2 and Snake Arena are both blockbuster titles as a result of their unique mechanics, beautiful graphics and, fantastic long-term results. These elements make both games ideal for introducing a new functionality like Dream Drop to our audience as it provides a comfortable mix of familiarity and originality. Just one month since the launch of our debut title, Temple Tumble 2 Dream Drop, and it's clear that the game choice has resonated with players.
What can you tell us about future titles that Dream Drop will be added to?
The first stage of launching the functionality sees us using familiar titles to expose our players to new material, encouraging them to experiment with the mechanic – something imperative to this early phase of the product's lifecycle. Following this, we've got a roadmap packed with brand new hot titles to add to the Dream Drop space. Once the mechanic has earned the trust and esteem of our audiences they should expect to see some even more exciting games paired with Dream Drop.
In which markets has Dream Drop seen particular uptake?
Dream Drop has worked tremendously well across all our key markets including Scandinavia and the UK but has also had Major winners as far away as Peru – where for as little as €2, someone won the jackpot! The initial uptake has been fantastic, and we are looking forward to expanding its reach. As a studio, we're well-known for having ambition and not being afraid to think outside the box, we wanted to use this reputation to make a bold statement, both to slot enthusiasts and the rest of the industry.
It became clear almost immediately that we didn't want to develop another classic legacy-type jackpot that was already commonplace in these markets, however we were also quite aware that innovating in such a crowded space would be a challenge, but we're confident we've pulled it off.
Are there plans to customise this to the North American market?
Given our strong foothold in Europe, we are excited about offering as much of the Relax portfolio, including our showcase products, in the emerging and rapidly growing North American markets. With regards to the Dream Drop functionality, launching in the region will rely heavily on the ability to have countries or states share in liquidity aspects. Analysis and surveying of the landscape are currently underway and we're eager to see how we can bring such a fantastic offering to a broader player-base.
Before the launch, Relax indicated that these jackpots would drop more frequently than those in other traditional jackpot slots. Has this been the case so far?
Absolutely! In just seven weeks we have had over 280,000 winners and 11 major winners. With our jackpot heating up every other week, and operator feedback flooding in, it seems to be shaping up to be one of the best-performing global jackpots in the industry today.
The five-tiered progressive jackpot is inspired. Can you tell us about the thinking behind this and how players are reacting to it?
As with most of our productions, the inspiration is derived from listening to our operators' feedback on their perception of the market and what their players are looking for. Aiming to innovate from the start, we began by looking at the traditional jackpots currently occupying the space, most of which are open-ended meaning that they can go months without dropping. We brought something entirely different to the table with our must-win functionality. We believe in finding the sweet spot between mounting excitement in our players and awarding gratification, with fairness given top priority; Dream Drop aims to do just that with its frequent jackpot drops.
What's the ultimate long-term goal for Relax Gaming's Dream Drop Jackpot?
Our goal is to be the number one jackpot provider in the industry for all the right reasons, such as fairness, exciting gameplay, innovation, exceeding operators' targets, and ultimately reinvigorating the jackpot sector.
As with every product vertical we explore, we aim to bring something fresh to the table, remaining rooted in differentiation and never backing down from a challenge. At Relax, we only launch products that we truly believe in and continually build upon successes. In the case of Dream Drop, we're already working on promotional tools and campaigns that are set to roll out shortly and give it an additional boost.