Eyas Gaming Deploys Crucial Business Intelligence from Crucial Compliance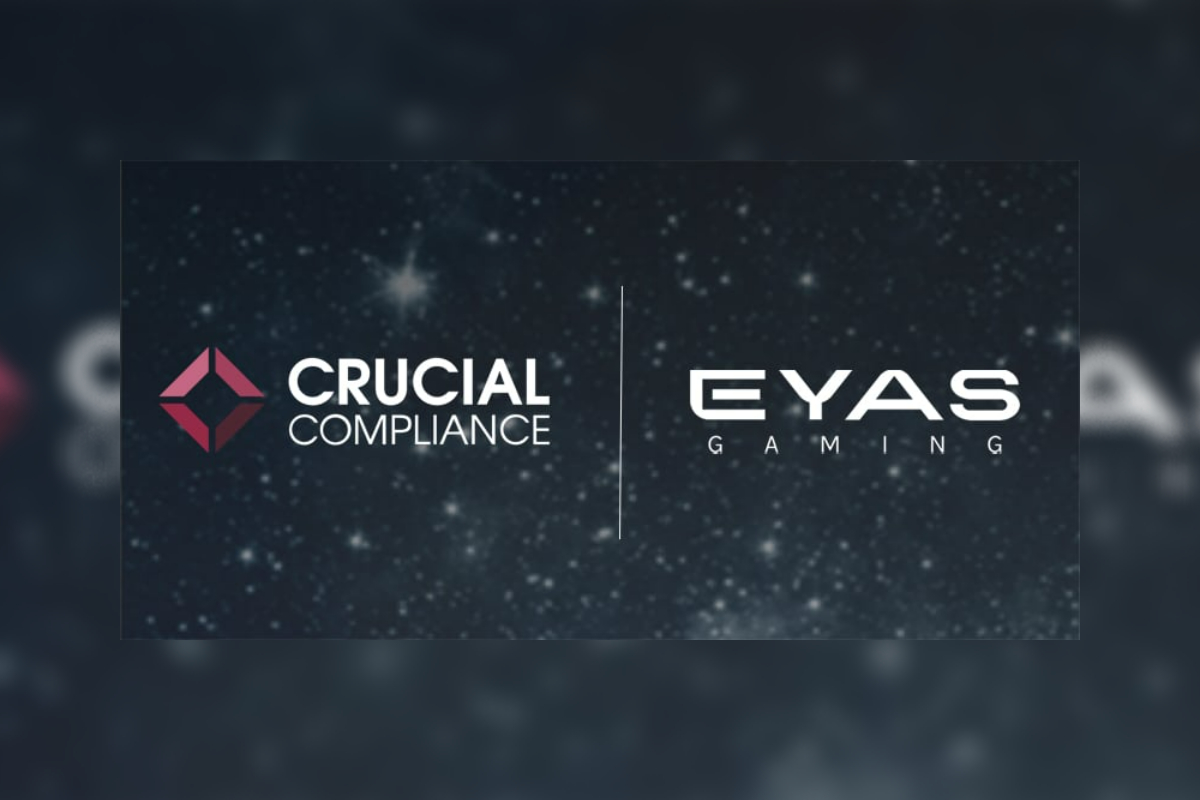 Reading Time:
2
minutes
Online Operator of popular MerkurSlots and MerkurCasino brands is using compliance specialist's Crucial Player Protection system to protect at-risk players
Eyas Gaming, the operator behind popular online casino brands MerkurSlots and MerkurCasino has expanded its services with Crucial Compliance to drive sustainable player value, responsibly.
Eyas Gaming has integrated Crucial Business Intelligence (CBI) into their gaming platforms, a system that provides a Single Customer View, with Advanced Behavioural Segmentation, Predictive Modelling, Marketing Attribution across all channels, Analytics and over 25 Highly Intuitive KPI Reports.
The integration of CBI was two-fold for Eyas. Firstly, into the Bede platform and secondly to calibrate and customise its chosen CRM provider, Adobe Campaign. The integration is going live with an initial 18 separate customer journeys, with another 40 expected to go live as the product portfolio increases.
The predictive modelling covers off 13 key areas ranging from churn prevention through to "Affordability Check Trajectory", allowing RG teams to prepare players for Source of Funds checks. CBI works in conjunction with Crucial Player Protection to give the best single system an operator can use to provide responsible, sustainable revenues in multiple markets which also minimises player harm.
Andy Masters, COO at Crucial Compliance, said: "We are delighted to have strengthened our partnership with Eyas Gaming and to be providing the operator with our powerful Crucial Business Intelligence system.
"It is the only platform that has been built from the ground up by iGaming professionals for the specific purpose of player management through automated behavioural processes and with a focus on sustainable revenues from players while keeping them in the "fun zone". The tool is also supported by an experienced training, data and analytical team, helping while Eyas recruit to scale.
"CBI improves the output and efficiency of the operations and CRM team, allowing the Eyas team to focus on strategy rather than running to standstill with lesser or legacy databases. We look forward to working closely with Eyas Gaming in what is a long and successful partnership in the making."
Joe Goldstein, Head of Financial Planning and Analysis Eyas Gaming, said: "We took a best of breed system in CBI to ensure that the usual barriers to success simply don't exist.  Working hand in hand with the team at Crucial meant not only that we could scale our internal team quickly, but it also meant that we benefitted from expert guidance on the integration and configuration of Adobe into Bede.
"Crucial oversaw this integration so that every aspect of a player's journey is managed through an almost individual personal communication but with Responsible Gambling communications interlaced through the lifecycle.  We want new players but critically we only want them playing within their means and across our entire product portfolio.
"The reports are fully dynamic and they allow us to track every element of the customer lifecycle. They have also developed financial and regulatory reporting solutions for us, which means I have more time to understand the numbers rather than preparing reporting myself.
"Because CBI delivers a single customer view, it means there is one single and absolute truth across the business rather than a marketing, finance and exec view for the same data.  As we move into other markets and currencies, the scalable system and team at Crucial gives Eyas complete confidence to accelerate our plans, as we are".
SIA Player Media: Latvia's Path to Safer Gambling: The Nation's Success in Eradicating Illegal Online Gambling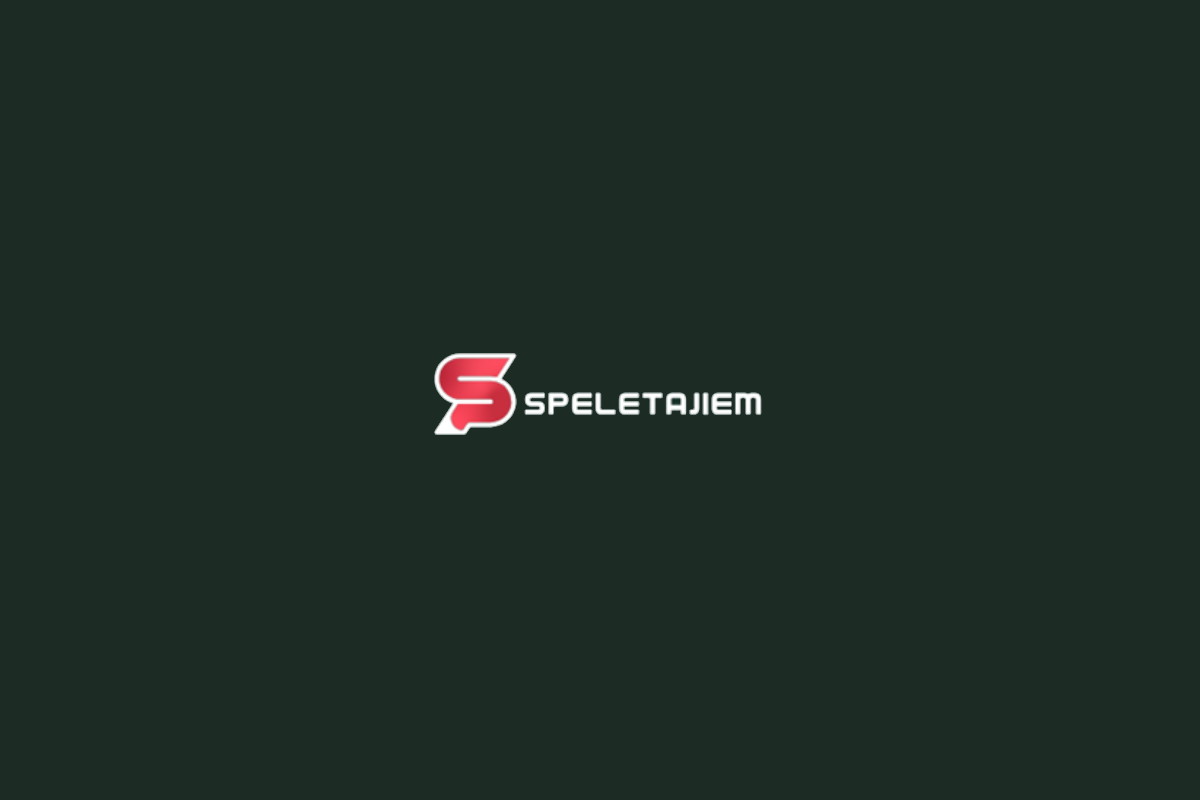 Reading Time:
2
minutes
SIA Player Media: As Latvia's legal online betting and gambling market continues to flourish, industry experts predict a substantial gross profit of €172 million by 2025. The growth trend is already evident, with the market achieving €109 million in gross winnings in 2021 alone, representing an annual growth rate of 26% over the past three years. However, amidst this prosperity, a formidable challenge persists: the encroachment of illegal gambling sites.
Unveiling the Hidden Menace: The Surge of Illegal Online Gambling
Illicit online gambling sites have surreptitiously carved out much of Latvia's gambling market. In 2021, these unregulated platforms raked approximately €33 million, undermining the legal sector's revenue potential. The gravity of the situation becomes even more apparent when considering the impact on the state budget, which foregoes an estimated €3 million in tax revenue annually. If properly harnessed, these funds could bolster public services and support the nation's development.
Government Takes Aim: Enforcing Stricter Regulations
Despite the challenges of illegal gambling, the future outlook is optimistic. Latvian authorities are steadfastly implementing stringent regulations to combat this burgeoning issue. The Lotteries and Gambling Supervisory Authority, the apex regulatory body overseeing the gambling industry, wields the power to suspend licenses of any gambling organization in Latvia. This encompasses gambling operators, lottery organizers, gambling machine providers, and venue owners. Noncompliance with regulations can result in severe penalties, including license revocation and the restriction of business operations.
Empowering the Regulator: The Role of the Lotteries and Gambling Supervisory Authority
The Lotteries and Gambling Supervisory Authority plays a pivotal role in shaping the gambling landscape in Latvia. In addition to overseeing and controlling gambling and lottery organizers, the authority fulfills several crucial functions. These include:
developing regulatory enactments,
maintaining a comprehensive accounting and statistical analysis system,
registering gambling machines and equipment,
providing critical information to facilitate the administration of gambling and lottery taxes.
Moreover, the authority ensures the smooth operation of the unified gaming machine control system, employs online data exchange with gambling organizers for robust monitoring and manages the self-restricted persons register.
A Triumph Over Illicit Gambling: Collaborative Measures and Optimistic Projections
The Lotteries and Gambling Supervisory Authority stands against illegal online gambling, spearheading efforts to eliminate this menace from Latvia's digital landscape. By enacting new laws and regulations, the authority aims to foster a healthier and more accountable online kazino market. Notably, the regulator is not alone in this battle. Banks actively block payments to illegal gambling companies and foreign casino IP addresses and impose fines on locals participating in illicit gambling activities. As a result, Latvia is witnessing a triumph over unlawful online gambling, and future projections are decidedly optimistic for the betting and gambling market.
Embracing a future of regulated and responsible online gambling, Latvia utilizes its thriving industry's full potential while safeguarding its citizens' interests and the integrity of its economy.
SPOTLIGHT SPORTS GROUP WINS SPORTS DATA SUPPLIER AWARD AT THE 2023 EGR B2B AWARDS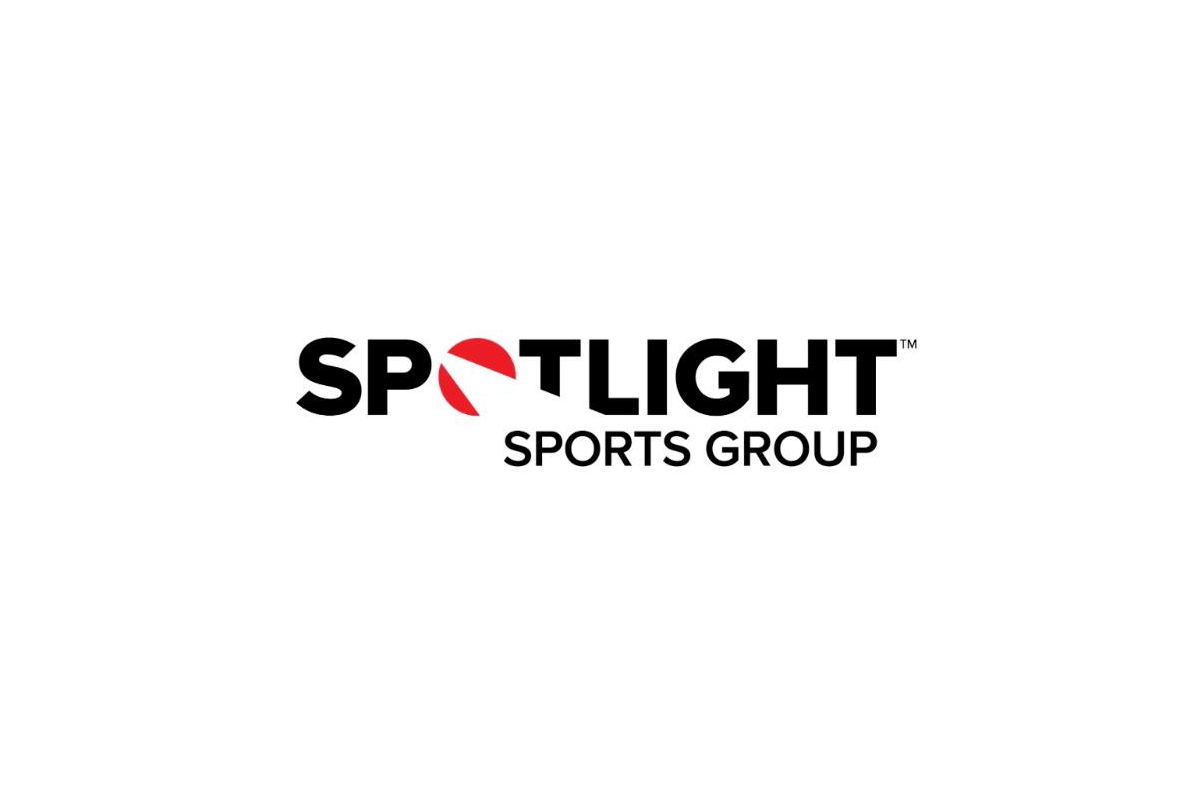 Reading Time:
2
minutes
Spotlight Sports Group (SSG), a world-leading technology, content, and media company specialising in sports betting and unlocking audience value, was named the best sports data supplier at this year's EGR B2B Awards.
The award win recognises SSG's best-in-class content engine, Superfeed. The Superfeed content engine has revolutionised In-play betting analysis for football leagues across the globe. Superfeed In-play provides real-time betting insights across key betting markets for more than 90 football leagues in more than 70 languages.
After being named the best In-play betting software by EGR last year, Superfeed was upgraded to increase the volume of betting prompts delivered for each football match by 100%. The content engine now delivers betting prompts for 136 different betting markets.
The enhancements to the content engine were made to evolve with the changing habits of prospective bettors. As player markets have become increasingly popular, this was an essential next step in the progression of the award-winning product.
In addition to the In-play capabilities of Superfeed, the content engine provides pre-play betting prompts for more than 25,000 sporting events and verdicts for more than 60,000 horse races annually.
Discussing the award win, Spotlight Sports Group's Chief Commercial Officer, Sam Houlding said: "We're extremely proud to take home this award from EGR. This is a great highlight for Spotlight Sports Group and a testimony to the dedication that everyone in the whole team has in enabling our B2B partners to provide truly unique, customer-centric, content experiences. It's a great proof point that Superfeed and all of our content make more events matter for our partners. Specifically on this award, we know how popular in-play betting is, and we are proud that audiences find our insights helpful as they make their betting decisions.''
The EGR B2B Awards winners were announced on Thursday, 8th June, at the iconic venue The Roundhouse, London.
For more information on Spotlight Sports Group, please visit: https://www.spotlightsportsgroup .com
Kambi's pioneering AI-powered trading wins sports betting innovation of the year at EGR B2B Awards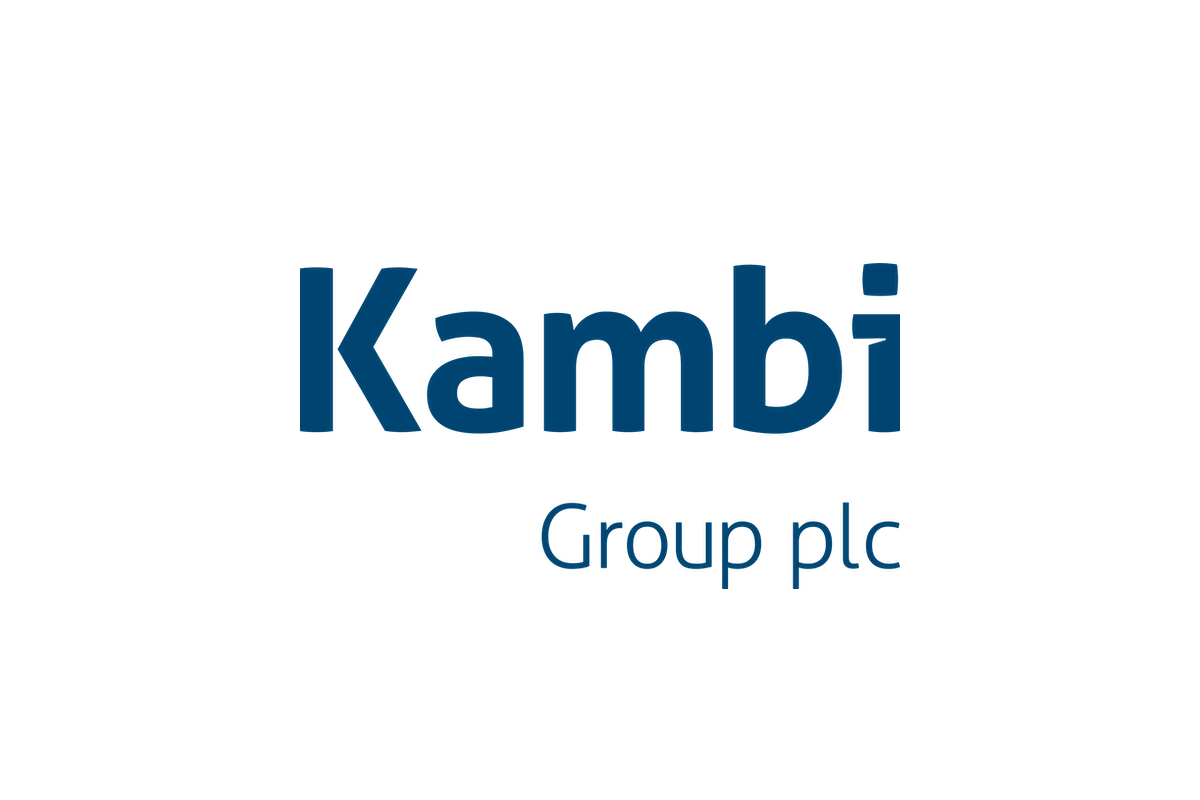 Reading Time:
< 1
minute
Kambi, the world's trusted sports betting partner, underlined its market leadership yesterday evening when winning two prizes at the EGR B2B Awards 2023, including the accolade for Innovation in Sports Betting Software for its pioneering AI-driven trading capability.
Held at The Roundhouse in London, the EGR B2B Awards are among the most prestigious in the online gaming and sports betting industry, with the event also seeing Kambi retain the title of the leading Sports Betting Supplier for another year.
Kambi's AI-driven algorithmic trading, launched ahead of the 2022 World Cup, has enabled Kambi to elevate its odds creation beyond that of any other sportsbook through the pricing and trading odds without human intervention.
Having since been rolled out across all top domestic soccer leagues and European cup competitions, this third-generation method of trading has delivered significant benefits for Kambi's partners, including almost instantaneous publishing times and a far greater depth of markets.
The award marks the second consecutive year Kambi has won the Innovation in Sports Betting Software category at the EGR B2B Awards after its Bet Builder was awarded the same accolade last year.
David Jacquet, SVP Analytics at Kambi, said: "We are delighted that Kambi's commitment to innovation and product excellence has been recognised by the EGR B2B Awards with these two awards, which are a testament to the hard work of our talented teams.
"Throughout the development of our AI-powered algorithmic trading capability, we've been committed to setting a new standard in sports betting, creating solutions that eliminate friction and deliver far greater betting options."
The annual EGR B2B Awards are judged by a panel of experienced industry executives and independently adjudicated by professional services firm Deloitte.