Crucial Compliance debuts Business Intelligence platform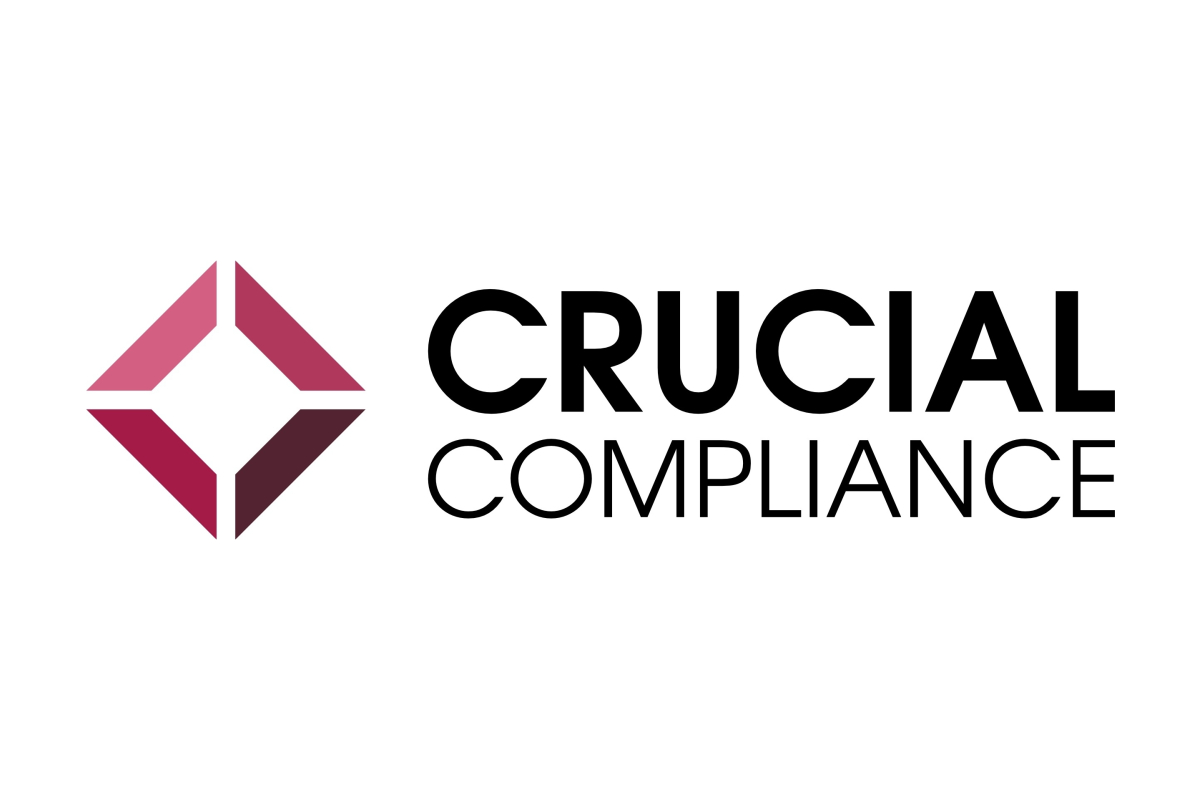 Reading Time:
2
minutes
State of the art business intelligence solution allows operators to negate the need for expansive and expensive data teams
Crucial Compliance is pleased to debut its cutting-edge Crucial Business Intelligence (CBI) platform, allowing operators to negate the need for expansive and expensive data teams via a single, robust platform and service offering.
CBI is a cost-effective and quickly deployable segmentation, modelling, insight and reporting suite designed to be easily overlayed to suit the ever-changing needs of a modern, multi-territory omni-channel iGaming business.
The focus of CBI is to support or negate the need for in-house data teams by delivering industry-leading customer management into an operator's existing environment. By deploying CBI and working with the Crucial Compliance team, operators can take advantage of unrivalled industry experience.
Crucial's standardised Data Platform has been designed to contain all areas of business data and it can be populated from any existing business data warehouse or directly integrated into an operator's key source systems and other data repositories.
This allows for a near out of the box integration with other Crucial Compliance modules including:
Business Reporting: the CBI Reporting module contains a suite of Power BI reports covering all key areas of the business with 25 reports as standard.
Customer Segmentation: the CBI Segmentation module features a set of segmentations designed to understand key behavioural traits and is built to automatically adapt to specific business features.
Predicative Modelling: the CBI Predictive Modelling module expands customer segmentation to provide predictive outputs to help operators understand how players might interact in the future.
CRM Attribution: this module incorporates a range of key variables that impact behaviour to fairly attribute transactions across relevant trackable marketing activity.
Analytics: the Crucial Compliance team has delivered key analytics projects to a wide range of operators and suppliers to streamline costs, drive revenues and provide greater player insight.
Crucial Player Protection: this is a comprehensive compliance suite designed to empower responsible gambling, compliance and AML teams.
Markers Of Harm: Crucial tailors the Markers Of Harm model to each operator to accurately analyse customer behaviour and determine whether each player is at risk of suffering Gambling Related Harm.
CRM Integration: the CBI Data Platform can be seamlessly integrated with any CRM tool to provide enhanced marketing capabilities.
Andy Masters, COO at Crucial Compliance, said: "Crucial Business Intelligence has been designed and developed to provide operators with a solution that is quick to market and at a fraction of the cost of building a data warehouse and BI team from the ground up.
"It offers operators an unrivalled range of models, segmentations and reporting to provide them with a solid foundation for success from day one by targeting customers directly while having a 360-degree reporting view across all business functions."
"In Crucial Business Intelligence we not only have the right product, but we combine this with the right people to integrate the solution with an operator's current and future platforms and to also assist them in maximising the potential of the features and tools we offer."
SOFTSWISS Gears Up for iGaming NEXT Valletta'23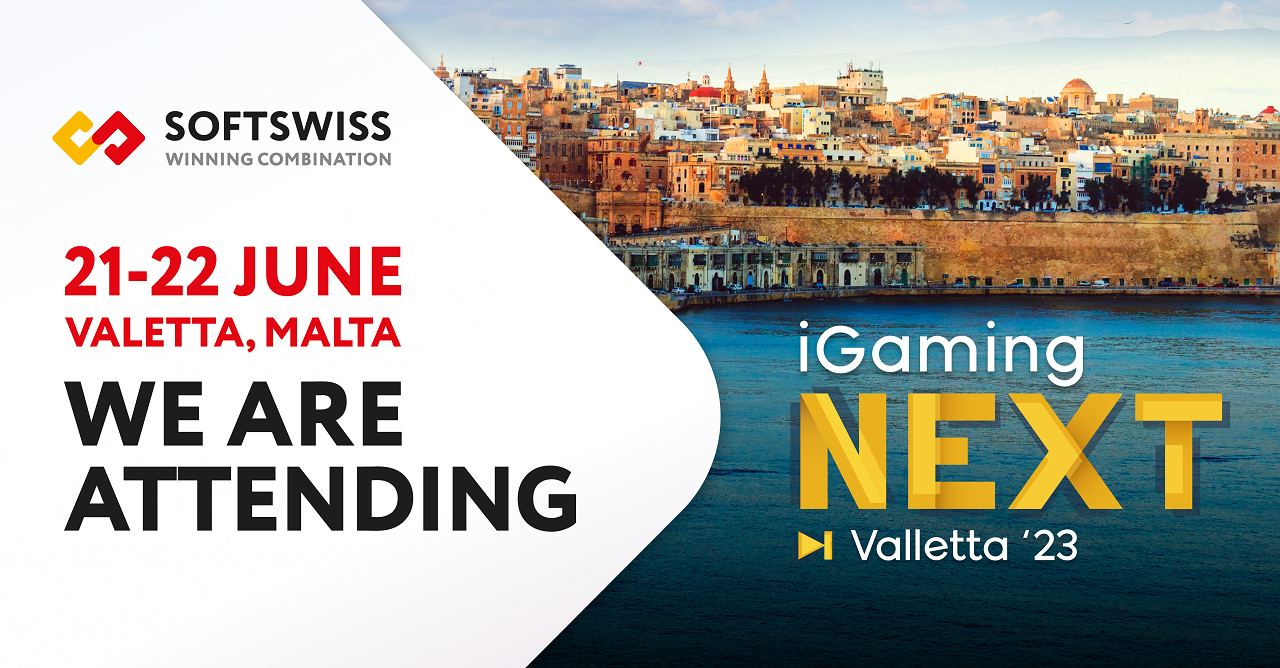 Reading Time:
2
minutes
SOFTSWISS, a technology company that provides software and solutions for the iGaming industry, joins the highly anticipated event – iGaming NEXT Valletta 2023. The event will take place on 21–22 June in the beautiful city of Valletta, Malta.
SOFTSWISS is excited to return to Malta, where the company made a lasting impression on the iGaming industry and local community last year. During SiGMA Europe 2022, SOFTSWISS left its mark by launching a hot 'chilli pepper' promotional campaign, which created buzz among attendees and islanders. 
The activities conducted in Malta last year demonstrated SOFTSWISS' desire to shine brightly and uniquely in the region, and as a result, the industry leader created 'Bringing the Heat' promotional campaign,  which helped build knowledge about the company and increase brand awareness among key stakeholders.
At iGaming NEXT Valletta, Valentina Bagniya, Chief Marketing Officer at SOFTSWISS, will be a speaker in an engaging panel discussion. With professionals from tech and other companies, Valentina will discuss different approaches on working with negative perceptions and adapting to the ever-changing landscape of regulatory requirements, as well as providing effective ways to work with negative public sentiment.
The event attendees will have a unique opportunity to learn more about SOFTSWISS and its cutting-edge products and solutions.  Meeting the company's experts, visitors will explore iGaming's hot trends, learn more about the company's innovative solutions and discover the unique service that SOFTSWISS is recognised for.
Max Trafimovich, Chief Commercial Officer at SOFTSWISS, comments: "We are thrilled to join iGaming NEXT Valletta'23! This event is an excellent platform to engage with industry peers and share our extensive expertise. We look forward to contributing to the expert discussions and showcasing our solutions to an incredibly diverse and refined audience."
SOFTSWISS invites all attendees to book a meeting at booth A4 to explore the company's range of products, engage with the team, and discover how SOFTSWISS can help drive success in the dynamic and ever-evolving iGaming industry.
About SOFTSWISS 
SOFTSWISS is an international iGaming company supplying certified software solutions for managing gambling operations. The expert team, which counts 1,400 employees, is based in Malta, Poland, Georgia, and Belarus.  SOFTSWISS holds a number of gaming licences and provides one-stop-shop iGaming software solutions. The company has a vast product portfolio, including the Online Casino Platform, the Game Aggregator with thousands of casino games, the Affilka affiliate platform, the Sportsbook Platform and the Jackpot Aggregator. In 2013, SOFTSWISS was the first in the world to introduce a Bitcoin-optimised online casino solution.
REEVO and Big Time Gaming Announce Strategic Alliance for Enhanced Gaming Solutions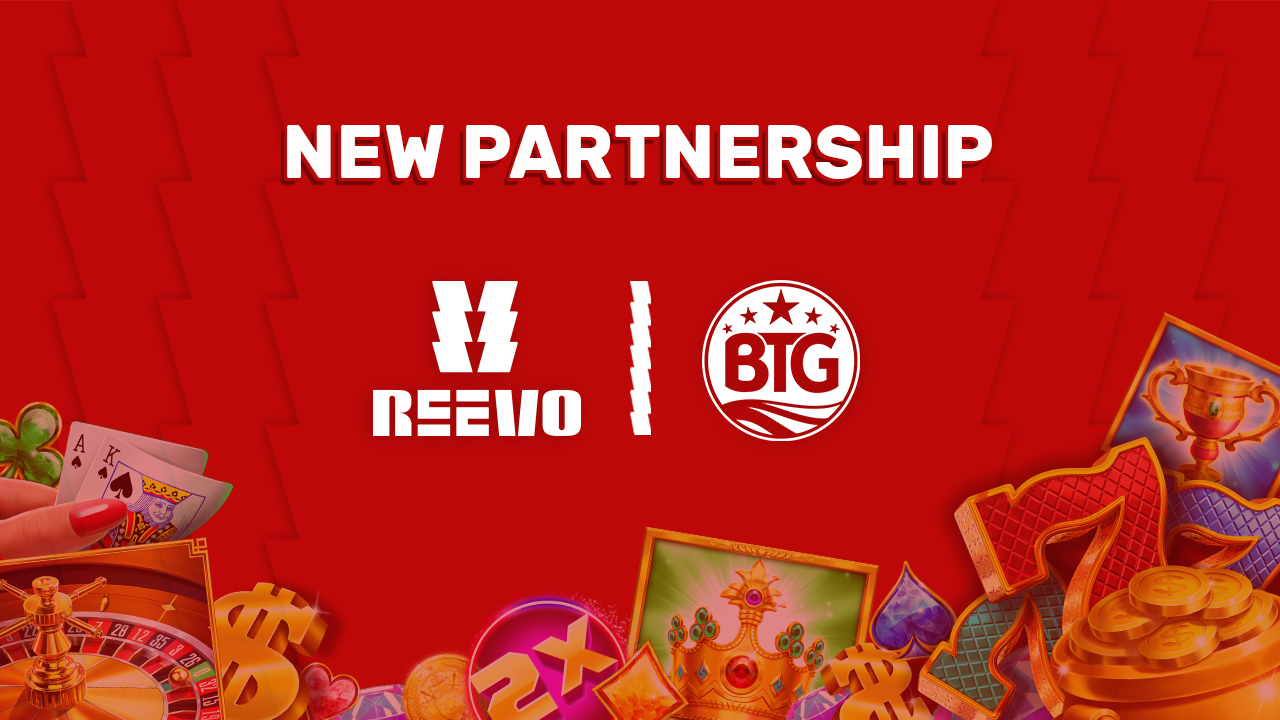 Reading Time:
2
minutes
REEVO, a leading provider of cutting-edge gaming solutions, is thrilled to announce a partnership with industry pioneer Big Time Gaming, which will combine REEVO's advanced platform with Big Time Gaming's trailblazing content.
Under this partnership, REEVO's operator partners will gain access to Big Time Gaming's exceptional portfolio of games. Big Time Gaming, part of Evolution Group and known for its innovative and highly engaging titles, including the legendary Megaways™ mechanic, will integrate its groundbreaking content seamlessly into REEVO's state-of-the-art platform. This integration will provide operators and players with unparalleled gaming experiences, marked by captivating gameplay and thrilling features.
Big Time Gaming's commitment to innovation and pushing the limits of game development resonates with REEVO's mission to provide cutting-edge solutions to its operator partners. The partnership enables Big Time Gaming to extend its reach and showcase its industry-leading content through REEVO's extensive network of operators.
REEVO has on boarded 70+ top partners, offering 8000+ games, including slots, table games, and live gaming experiences. This extensive collection is sourced from esteemed third-party suppliers, with support for free rounds. Continuing their commitment to improvement, REEVO plans to add 60+ new game providers in 2023.
Petra Maria Poola, Head of Sales, REEVO, said: "We are beyond excited to partner with Big Time Gaming, a company renowned for pushing the boundaries of innovation. This collaboration perfectly aligns with our vision of delivering an extraordinary gaming experience. By incorporating Big Time Gaming's exceptional content into our platform, we will provide a truly captivating game play experience for players around the world."
Nik Robinson, CEO, Big Time Gaming, said: "Collaborating with REEVO will provide us with a fantastic opportunity to showcase our games to a much wider audience. REEVO's ambition is to deliver an exceptional gaming experience that will engage and delight players and together with Big Time Gaming's extraordinary portfolio of content, we believe it will do just that."
Rightlander Limited Appoints Sarafina Wolde Gabriel As Chief Strategy Officer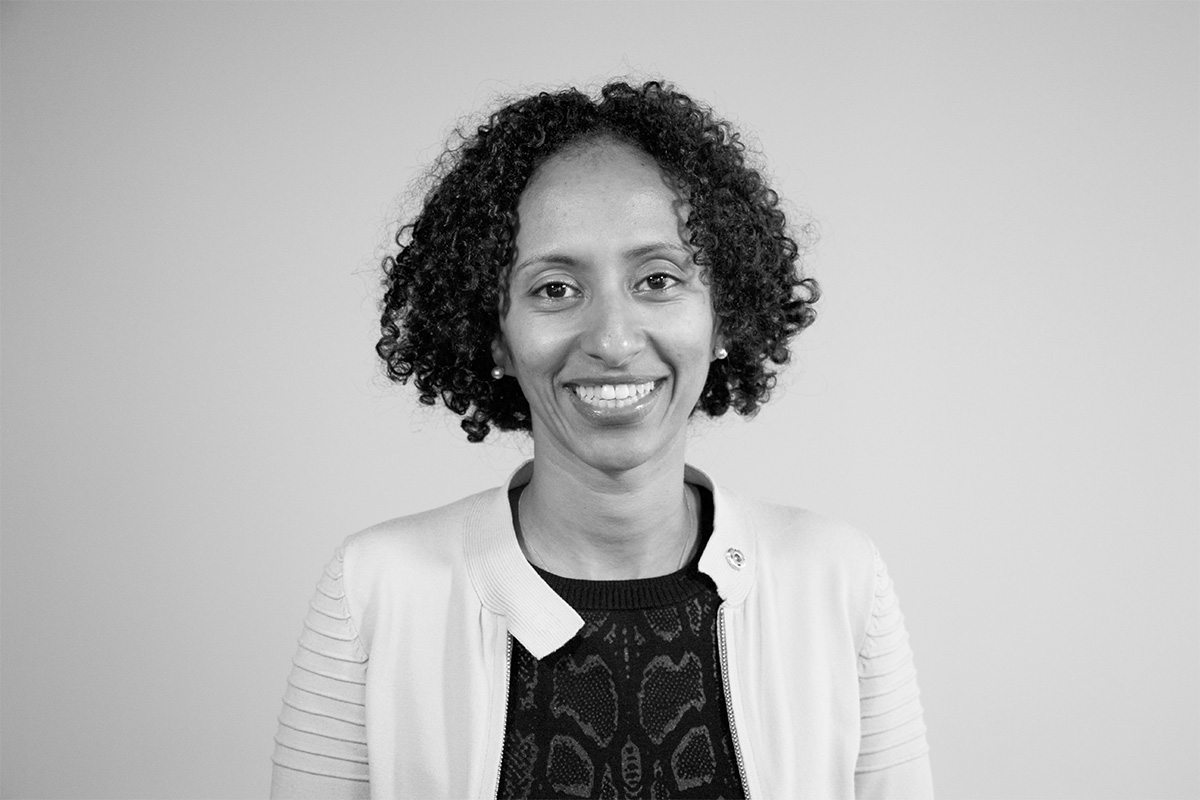 Reading Time:
2
minutes
Rightlander Limited appoints seasoned digital marketing leader Sarafina Wolde Gabriel as Chief Strategy Officer, marking a new era of strategic expansion and innovation for the global compliance and risk management solutions provider.
Rightlander, the advertising and affiliate compliance monitoring specialist, is pleased to announce the appointment of Sarafina Wolde Gabriel as Chief Strategy Officer (CSO).
In her new role, Wolde Gabriel will work closely with the company's founder, Ian Sims, and the broader management team to craft and implement business strategies intended to accelerate the company's growth on a global scale.
"Sarafina brings a wealth of experience and a proven track record of success in strategic planning and business development," said Ian Sims. "We are confident that her innovative thinking and strategic approach will be instrumental as we continue to grow our business and enter new markets."
Wolde Gabriel's remit will include expanding Rightlander's reach into new markets and verticals, evaluating potential new product opportunities, and building strategic partnerships to boost business growth. This strategic vision aligns with the company's objective to strengthen its market position and meet the increasingly complex needs of clients around the world.
Speaking on her appointment, she said, "I am thrilled to join Rightlander Limited and am committed to contributing to the company's forward-looking approach. I look forward to working with Ian and the entire team to explore new opportunities and create innovative strategies that will drive global growth."
A seasoned professional in digital marketing with over 19 years of experience, Wolde Gabriel brings to Rightlander a wealth of knowledge in leadership within the iGaming and marketing sectors.
Beginning her impressive career journey with Paysafe's Income Access in 2004, she made significant strides, eventually serving as the company's CMO until 2016. Her tenure with Paysafe was decorated with numerous industry awards, underscoring her expertise in driving growth and success in the digital marketing space.
In her most recent role as the VP of Strategy at Income Access, she directed innovative marketing strategies and established key business partnerships, contributing to the company's global expansion. In 2022, Wolde Gabriel made a strategic shift, joining GeoComply, a geolocation and fraud prevention company, as a senior director, where she continued to excel in new business development and global expansion.
Wolde Gabriel holds a Master's Degree in Marketing from the University of Surrey, UK, and a Bachelor's degree in International Business and Marketing from Concordia University, Montreal. An active contributor to her community, she served as the President of the African Students Association during her time at Concordia University.
The addition of Wolde Gabriel to Rightlander Limited's leadership team reflects the company's ongoing commitment to strengthening its strategic direction and accelerating its growth trajectory.
For more information on Rightlander Limited and its comprehensive range of services, visit www.rightlander.com.