Eyas Gaming partners with Crucial Compliance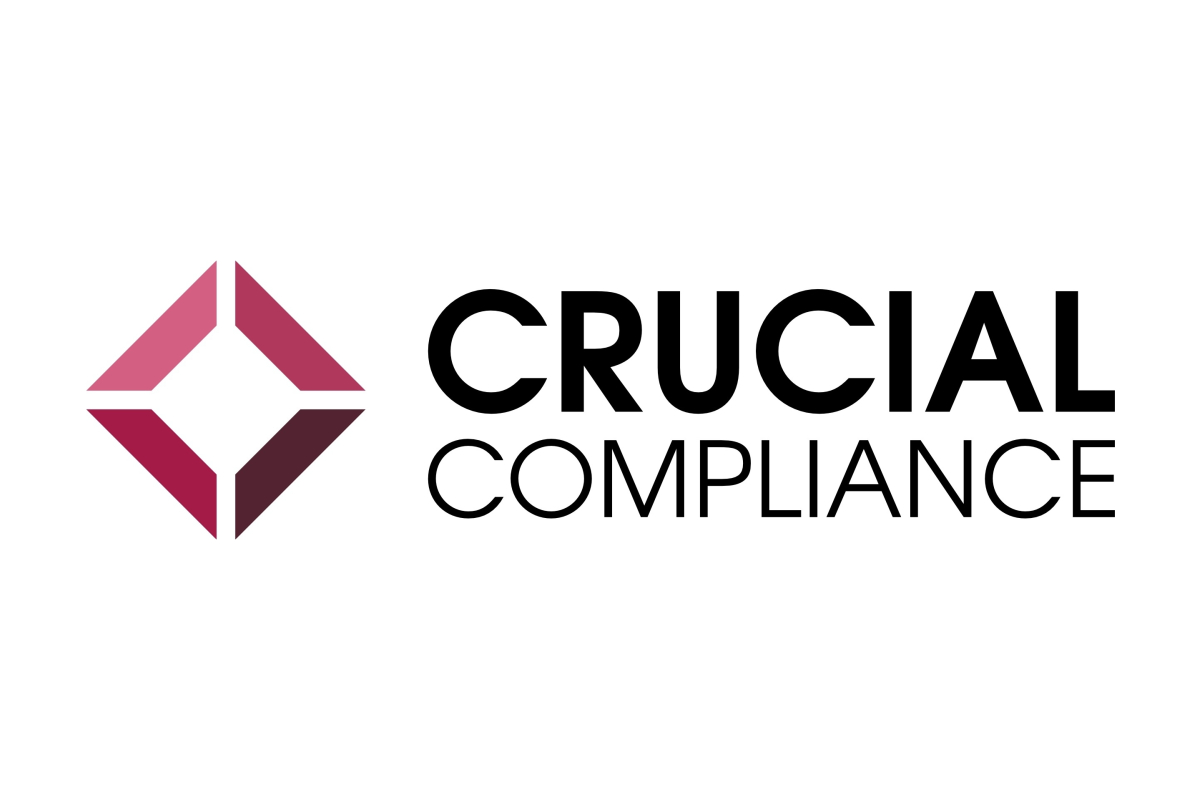 Reading Time:
2
minutes
Operator of popular MerkurSlots brand is using compliance specialist's Crucial Player Protection system to protect at-risk players
Eyas Gaming, the operator behind popular online casino brand MerkurSlots, has partnered with Crucial Compliance to mitigate player harm after recently making its debut in the UK market.
Eyas Gaming is using the Crucial Player Protection (CPP) system which has been designed as a single, scalable solution for compliance and business management. The ultimate aim is to improve the accuracy of review for AML and Responsible Gambling to increase the  protection of at-risk players.
This is done through 19 harm markers that are combined with advanced algorithms and machine learning which has been calibrated to the Merkur Slots business. These advanced models are based on individual player behaviour and are segmented at the core by product, country, vertical and  channel.
This allows Eyas Gaming to compare player behaviour not only with the wider cohort but also against their individual benchmarked behaviour over time, which is key to minimising gambling related harm. CPP then allows Eyas to automatically interact with players about their gambling behaviours and habits, through the full integration with Adobe.
CPP drives player interaction on a timely and specific basis to educate players of how to  stay in control of their play and utilise the RG tools available to help them do this. From the customer perspective, this guides them though their own playing habits to keep them in the "entertainment zone".
The use of CPP in monitoring and assessing player behaviour allows players to continue enjoying online gambling without experiencing harm. CPP also monitors, tracks and stores all actions and interactions taken between Eyas and its players, which is critically important when it comes to providing evidence to the regulator or player that it took necessary action, and can then show the resulting change in play.
Andy Masters, COO at Crucial Compliance, said: "We are delighted to have partnered with Eyas Gaming and to be providing the operator with our powerful Crucial Player Protection solution into the Bede Platform and Adobe Campaign
"It is the only compliance platform that has been built from the ground up by compliance professionals for the specific purpose of compliance and with a focus on a single view and holistic player protection.
"CPP improves the output and efficiency of the compliance team, allowing the Eyas team to focus on the most at risk players. The tool is also supported by an experienced training, data and analytical team who continue to support the needs of the business in an everchanging regulation landscape and as they enter new markets "
Adam Joseph, COO at Eyas Gaming, said: "We take player protection incredibly seriously and in Crucial Compliance we have a partner that can provide us with the platform and tools we need to take responsible gambling to the next level.
"Its technology is at the cutting edge of responsible gambling and is supported by an experienced team on hand at all times to ensure that we maximise the potential of the platform and tools available through Crucial Player Protection.
"This partnership is evidence of our commitment to responsible gambling and compliance, and will be crucial to our success in the UK market and beyond."

BtoBet Secures Dutch Sportsbook Licence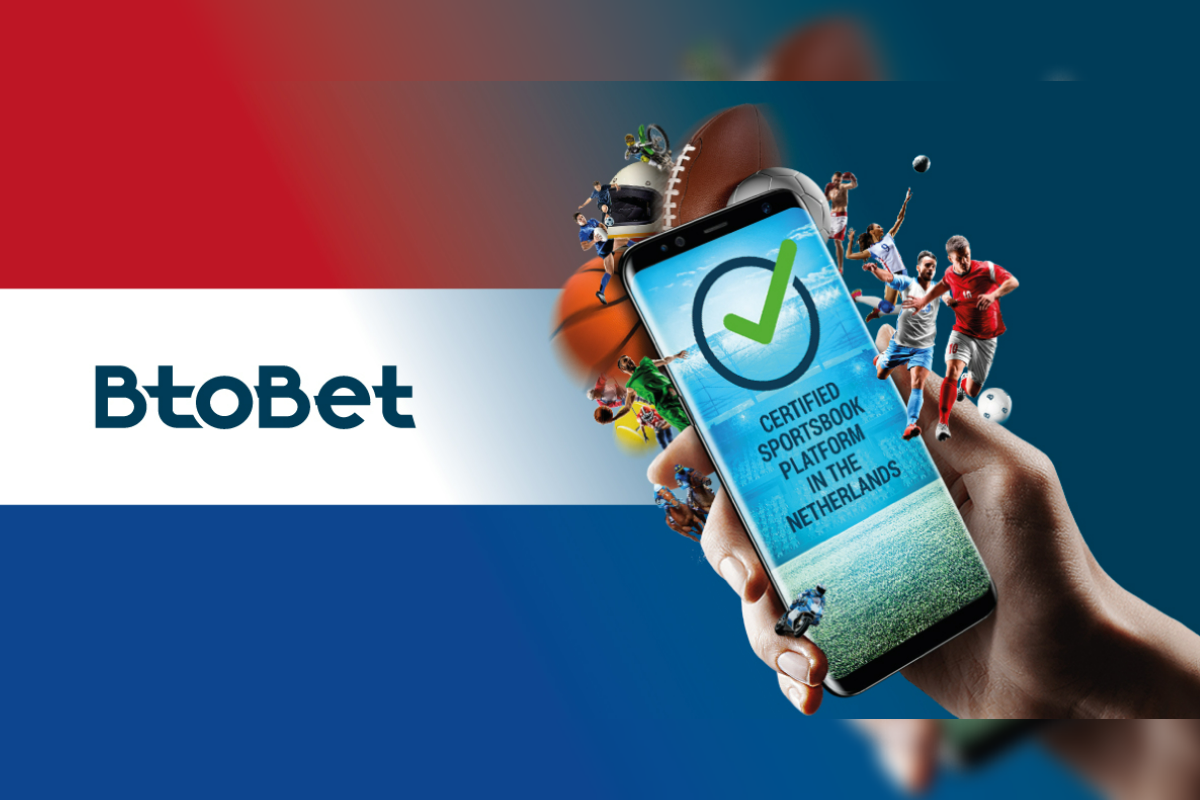 Reading Time:
< 1
minute
Leading sportsbook supplier BtoBet has been granted a licence for its sportsbook platform by Dutch gaming authority, the Kansspelautoriteit (KSA).
This means that BtoBet's Neuron 3 sportsbook platform is now fully compliant with Dutch regulations and thus ready-to-market, allowing local operator partners to provide a tailored betting experience to their players through cutting-edge technology.
"Receiving the Dutch supplier license offers significant growth opportunities for BtoBet, as we seek to bring first-class betting entertainment to players together with local operators. This license, pending our entry in the Dutch market, will help to accelerate our foothold in the mature European market, as we continue to sustain our growth trajectory with a global market expansion strategy. Setting the basis for BtoBet's entry to yet another regulated market highlights our commitment to strengthen our position as one of the leading sportsbook suppliers to the global industry," Dima Reiderman, Chief Operating Officer at BtoBet, said.
Gambling in the Netherlands is legalised and regulated by virtue of the Remote Gambling Act. Originally, the Act was set to be enacted on the 1st of July 2020, however, it was officially enacted on the 1st of April 2020 allowing for market opening to take place on the 1st of October, six months thereafter.
UKGC: Licence Suspension and £3.8M Fine for Genesis Global Limited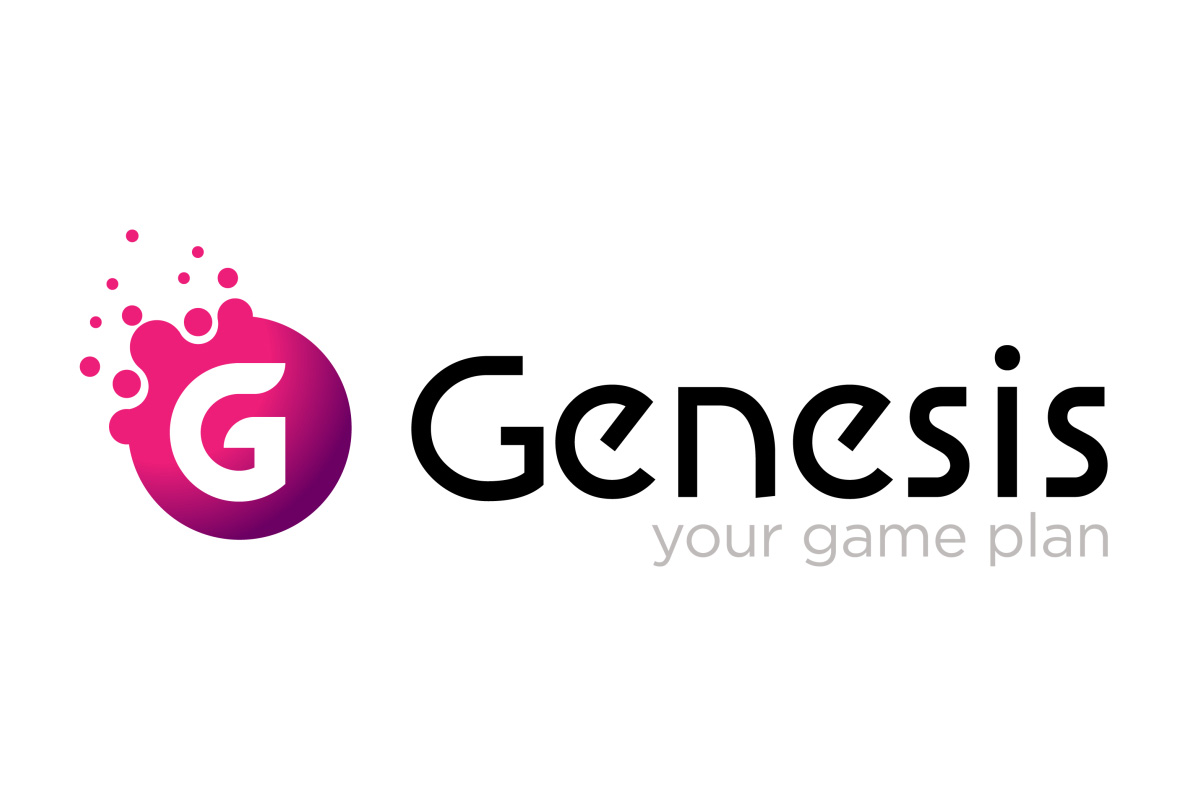 Reading Time:
2
minutes
Britain's gambling industry is being warned that the Commission "will use all tools at its disposal to ensure consumer safety" following enforcement action involving suspending an online casino from operating and then fining it £3.8m.
Genesis Global Limited – which runs 14 websites including genesiscasino.com, casinoplanet.com and casinocruise.com – has also been given a warning by the Commission and told it must undergo further extensive auditing.
The operator was suspended from operating in Britain after enquiries revealed significant social responsibility and money laundering failures.
Three months later (14 October 2020) the suspension was lifted following significant compliance improvements but the Commission's investigation continued and now concluded with a £3.8m fine, a warning and an additional licence condition demanding further auditing.
Helen Venn, Commission Executive Director, said: "All gambling businesses should pay very close attention to this case.
"The Commission will use all tools at its disposal to ensure consumer safety and that extends to stopping a business from actually operating.
"Failing to follow rules aimed at keeping gambling safe and crime-free will never be a viable business option for gambling businesses in Britain."
Social responsibility failures included:
not carrying out any meaningful responsible gambling interactions with, or placing any effective restrictions on the account of, a customer who spent £245,000 in three months. Three days into their relationship Genesis knew the customer was an NHS nurse earning £30,000 a year
not carrying out any meaningful responsible gambling interactions or establishing affordability of a customer who lost £197,000 over six months. The same day the customer closed her account, stating she wanted to spend more time with her family, she was allowed to open another account with the business and deposit £200
not carrying out any meaningful responsible gambling interactions or establishing affordability of a customer who lost £234,000 in a six week period.
Money laundering failures included:
requested source of funds only after one customer had lost £209,000. Prior to this Genesis had estimated the customer was earning £111,000 a year because the consumer had told them they were a director and this was the average salary of directors in London. The operator failed to take into account the company was dormant and that there would be a wide range of director salaries. Genesis also failed to verify information supplied by the customer to substantiate the level of spend
a customer was allowed to deposit over £1,300,000 and lose £600,000 before carrying out sufficient source of funds checks. The customer provided Genesis with documentation including a bank statement which showed deposits into the account to the value of £23,000 and payments out to the value of £27,000 – clearly not enough to support the level of gambling
a customer was allowed to lose £107,000 over six months without carrying out sufficient source of funds checks. Genesis relied on assertion that the customer's money came from an allowance from parents who owned factories overseas and failed to verify this information. The customer provided a number of bank statements, however, they did not evidence any source of income but did show transactions with other gambling operators.
Stats Perform Retains IBIA Data Standards Accreditation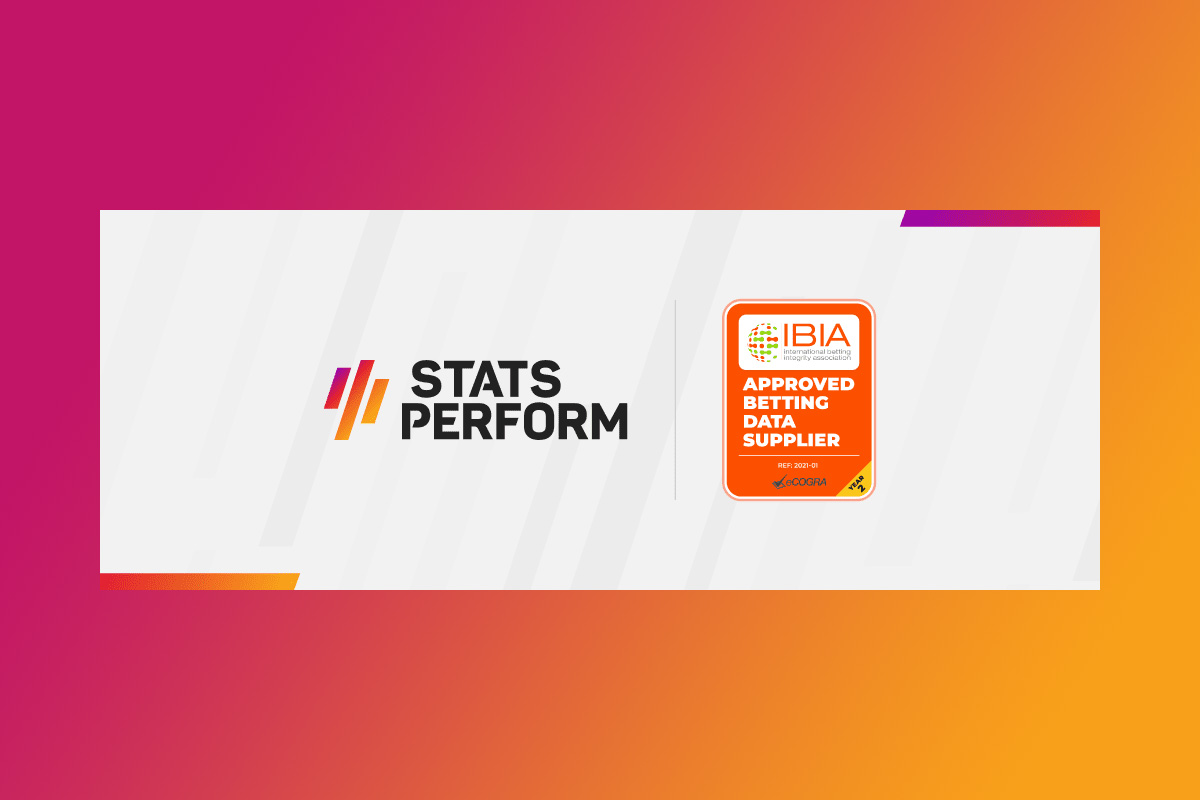 Reading Time:
2
minutes
Stats Perform, the sports tech leader in data and AI technology, has renewed its accreditation of the International Betting Integrity Association's (IBIA) Data Standards, following an independent audit by eCOGRA.
In early 2021, Stats Perform was the first sports data business to be awarded the accreditation. The renewal highlights Stats Perform's unwavering commitment to the integrity and quality of its data, which is used by leading betting operators around the world and helps ensure the accuracy and veracity of sports competitions and the betting markets that cover them.
Stats Perform's dedication to being the leading supplier of both high-integrity and high-quality sports data is recognised by its clients. Being able to display the standards badge over the past 12 months and now into a second year means Stats Perform's customers have independent assurance and further sets the business apart in what is becoming a more crowded marketplace.
"Having been a consistent advocate for the highest standards of integrity and quality in sports data, Stats Perform was proud to become the first company to champion and receive the accreditation. To successfully renew the accreditation is testament to the ongoing quality and integrity efforts of our sports data operations teams. Stats Perform's Betting and Opta sports data is chosen by the world's leading rights holders, sportsbooks and pricing providers to power exceptional in-play betting experiences for millions of global sports bettors," Andrew Ashenden, Chief Betting Officer at Stats Perform, said.
"Stats Perform's successful renewal of the Data Standards accreditation demonstrates the importance of the requirements, and the value betting data providers see in them. This is reflected in the outlook of the IBIA's membership, which views the Data Standards protocols as an essential initiative and one which has a positive impact on the sports betting environment," Khalid Ali, CEO at IBIA, said.
"Stats Perform has consistently been dedicated to having a positive influence and impact on the sport integrity ecosystem and its support of the Data Standards accreditation is a key component. In addition to raising standards around data supply, we are proud to be working closely with the IBIA and its members on complimentary projects in intelligence and risk assessment to deepen our commitment to the betting industry and the protection of sport," Jake Marsh, Global Head of Integrity at Stats Perform, said.