Jogo Global shortlisted as finalist in the International Gaming Awards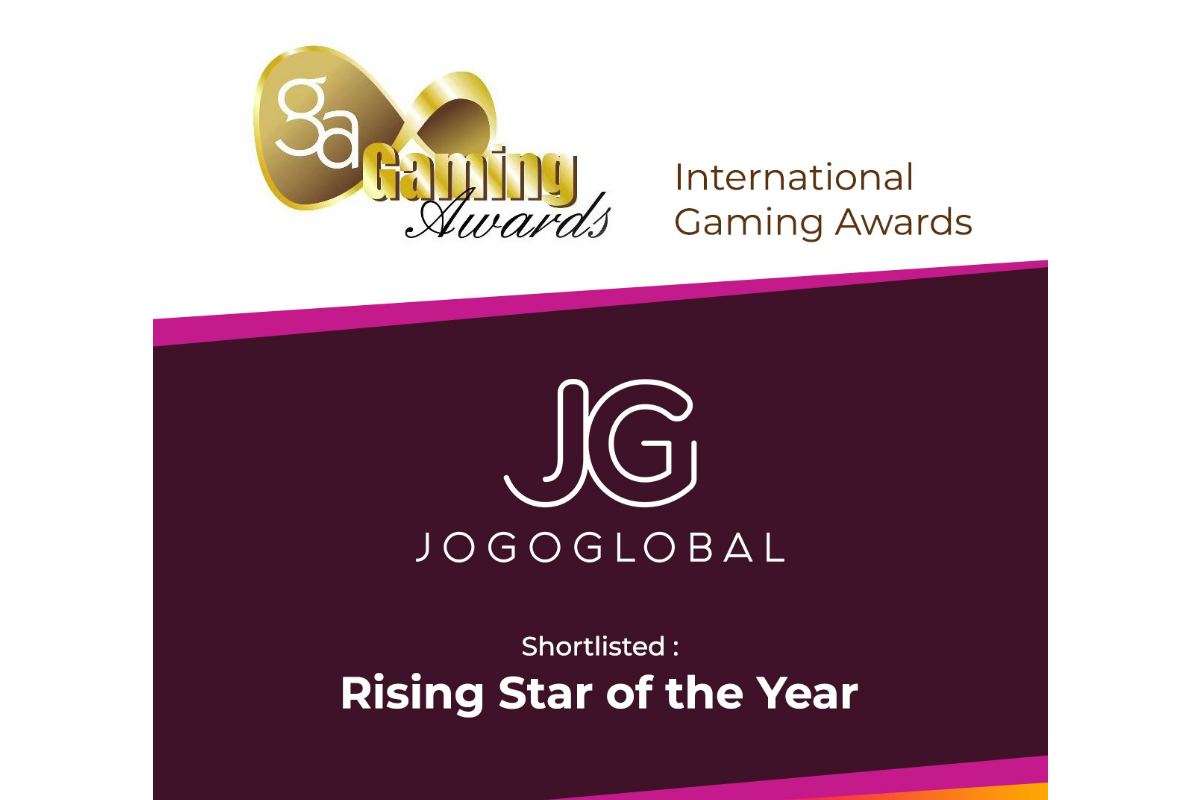 Reading Time:
< 1
minute
Platform provider and casino content developer in the running for prestigious accolade as Rising Star of the Year
Jogo Global, the fast-growing platform provider and casino content developer, has been shortlisted in the Rising Star of the Year category at the International Gaming Awards 2022.
The Rising Star of the Year award recognises the achievements made by a new or growing company, taking into account innovation, successes, and a company's approach towards solving client needs.
This year has seen Jogo Global make great strides in the UK market, recently attaining a UKGC licence as well as securing several commercial agreements with big name operators for its unique gaming products. The company, which is differentiating itself in the iGaming industry with its focus on gamification and alternative games, has also prioritised broader expansion, in particular across the US with its platforms and games set to provide operators with a truly omnichannel offering.
The International Gaming Awards are held yearly to celebrate the industry's best and brightest organisations from both the online and land-based sectors. The 2022 edition, to be held on 31st January 2022 in London at the Savoy Hotel, is the 15th to take place and will host some of the most innovative operators and game developers the industry has to offer.
Co-founder and CEO David Marcus said: "Together with Tiago Pinto and our Chairman Simon Collins, we are super proud that Jogo Global have been shortlisted as finalists in the Rising Star of the Year category.
"So much has been achieved in such a short period of time – it just goes to show that hard work will take you there, but passion will keep you up there. I'm beyond thankful to our outstanding team, their professionalism, support and loyalty."
Betcris to participate in ICE London in February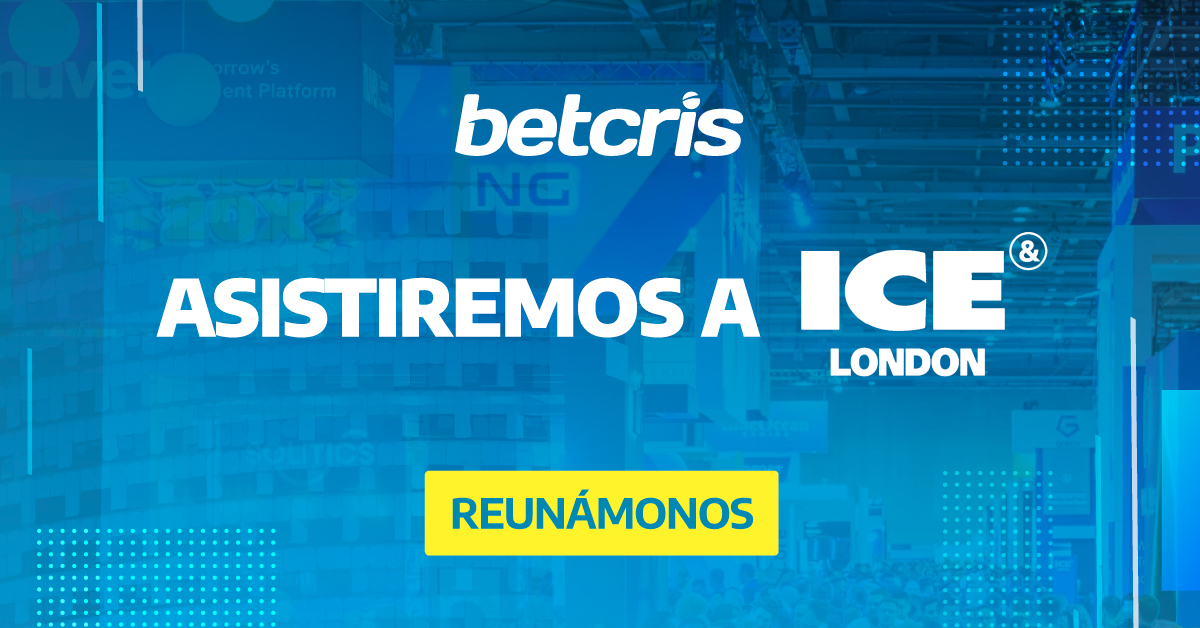 Reading Time:
2
minutes
Gaming operator Betcris has announced its participation in ICE London, one of the most important events in the gaming industry. Head of Business Development Fernando Garita will be on hand to meet with other industry professionals and discuss the latest trends in the gaming industry.
ICE London will take place February 7-9 at the ExCeL London Exhibtion Centre. It has become a regular go-to for some of the most prestigious gaming companies to showcase their products and services. Betcris is no exception, as it plans to showcase its top-notch online sportsbook, casino games and more with the intention of expanding into new markets.
This year, ICE London will take over 41 halls of the ExCeL London venue, while its sister fair, iGB Affiliate London, will occupy the remaining three halls. This makes it the biggest ICE show to date.
Stuart Hunter of Clarion Gaming, which hosts the event, stated of ICE London, "ICE is vital to the global business all the more so as the industry has waited three years for its return: as a consequence, the eyes of the gaming world will be focused on what for many industry commentators is now World Gaming Week. This builds on the volume and variety of high-profile meetings, industry-leading conferences, content masterclasses and networking that take place during the period when the global industry comes together and is present in London."
With extensive experience in the gaming industry, Betcris is one of the most trusted names in online gaming. It offers a wide range of gaming options for both casual and hardcore bettors and gamblers alike.
After a successful 2022 that saw it add new partnerships and technology, ICE London will be a great place for it to highlight its accomplishments. Some of the potential benefits that Betcris could see from this participation include increased brand awareness, greater exposure to new markets and improved relationships with existing customers. This is a great opportunity for Betcris to show the world what it's all about and why it's one of the top gaming operators around.
ICE London is one of the most important events in the gaming industry calendar, and Betcris is looking forward to showcasing its products and services to a global audience. Betcris has a long history in the gaming industry, and its participation in ICE London 2023 underscores its commitment to being at the forefront of innovation in the sector.
Game Development World Championship announces The Brainwave Award!
Reading Time:
2
minutes
Game Development World Championship (GDWC) announces a brand new category to its already ongoing World Championship, The Brainwave Award, which highlights new technologies for game development and improves player experience. The category winner is selected by measuring player experience with brainwave scanning technology developed by Brainamics. The Brainwave Award is presented in collaboration with Brainamics and The Game Development World Championship.

The Brainwave Award category is open for all games participating in the GDWC 2022. GDWC will nominate five games to compete for the prize.
"We are really excited about introducing the Brainwave Award to the GDWC! All competing games will be analyzed using Brainamics' proprietary neurotechnology based testing methodology and the game that induces the greatest user experience for the players will receive the first prize." – Philipp Zent, CEO, Brainamics
Rewards
In Brainwave Award One winner will be picked by Brainamics by using brainwave scans to measure playtesters' experience playing nominated games. The Brainwave Award Jury Choice will have one Winner. All five nominees will also receive a report for the playtesting brainscan data from their game.
Brainamics will Reward the Winning team with:
Brainwave scan analysis playtesting session worth 2000 USD. 

Report from the game's brainscan analysis & testing used to determine the winner.
The GDWC will Reward the Winning team with:
GDWC 2022 Trophy and Digital Winner Certificate.

GDWC Swag!
Nominees
Brainamics will Reward the Runner-ups with a full report from the game's brainscan analysis & testing used to determine winner
"We're excited to work with Brainamics and utilize this new technology to measure player experience and find the best game in the Brainwave Award category" – Olli Mäntylä, Director of GDWC
When does GDWC happen?
GDWC is basically constantly running. 2022 season submission period runs from March 7th, 2022 for the whole year, ending on February 28th, 2023. During this period we take submissions for GDWC 2022 and conduct various activities to highlight participating games and developers. GDWC 2022 will culminate in the Awards Show during Spring 2023. Location and date to be announced later.
Where is GDWC taking place?
GDWC is fully Online competition and no travel is required. This is to allow anyone interested from anywhere in the world to join.
How do I participate in the GDWC?
It's super easy! Just create an account by clicking here, and then submit your game. There's multiple categories to participate in. Check them out!
Why is GDWC organized?
To celebrate games and game developers from all over the world! We believe in new game developers and want to offer as many as possible a chance to showcase their games for a larger audience. To ensure everyone can participate in the Championship, the submissions are completely free. Our goal has been to form GDWC into a great opportunity for Game Developers to get visibility for their games and projects, and to motivate themselves to finish their games.
Wazdan's 9 Coins™ shortlisted for the Game of the Year title at the prestigious Global Gaming Awards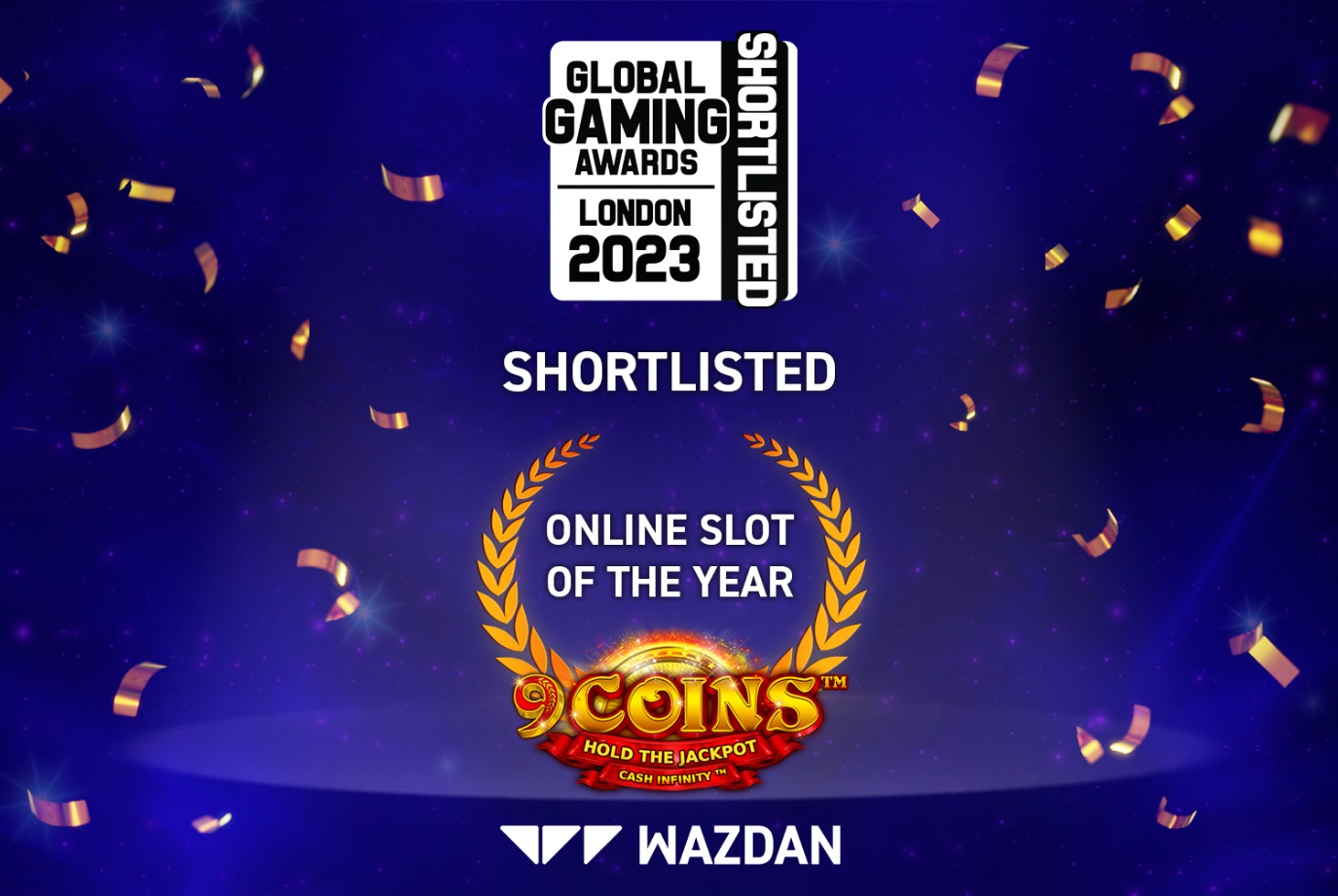 Reading Time:
< 1
minute
The Wazdan hit title 9 Coins™ has been nominated by the Global Gaming Awards in the Game of the Year category, with winners to be announced in London on 6th February 2023.
9 Coins™ was released in July to immediate popularity, connecting with players due in large part to the inclusion of Wazdan's innovative engagement-boosting Cash Infinity™ feature.
The formidable combination of the developer's first-class game design and its intuitive features saw the number of unique active players increased by 163%, game rounds by 248%, and bet sum by an impressive 265%.
The title quickly established itself as Wazdan's most popular game of the year, going on to inspire successful sequels including, 9 Coins™ 1000 Edition and 9 Coins™ Grand Gold Edition.
Andrzej Hyla, Chief Commercial Officer at Wazdan, said: "We knew we were on to a winner as soon as 9 Coins™ hit the market and those numbers started to soar.
"It's fantastic to see that hard work paid off and our game has been recognised by prestigious awards bodies like the Global Gaming Awards. We can't wait for the results in February and best of luck to all you friends and fellow nominees!"