Gaming Innovation Group acquires Sportnco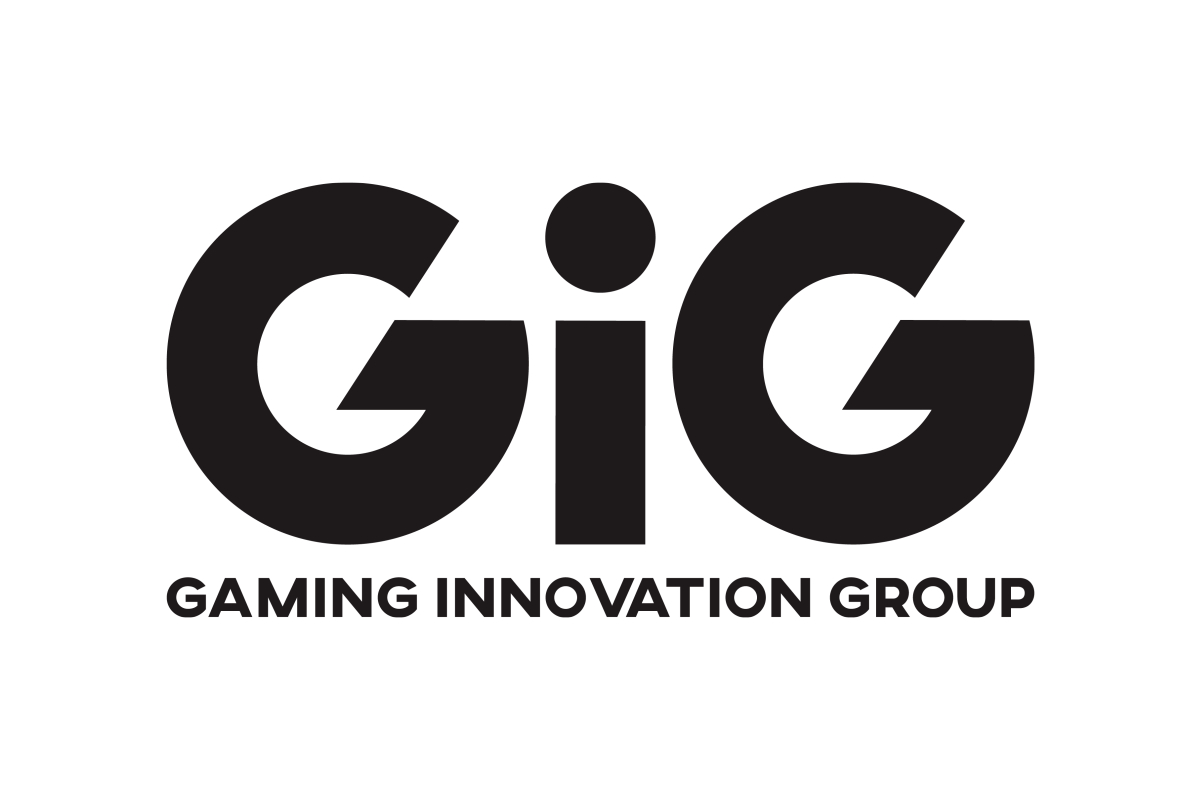 Reading Time:
6
minutes
"High quality, proven B2B sportsbook – doubling short- and long-term addressable market and geographic expansion"
Gaming Innovation Group Inc. has signed a Share Purchase Agreement ("SPA") to acquire the iGaming company Sportnco Gaming SAS ("Sportnco"). Sportnco is one of the leading platform providers of turnkey betting and gaming solutions for operators in regulated markets through its inhouse developed sportsbook and PAM. The combined company will enhance and strengthen GiG's position as one of the industry leading platforms and media providers with innovative and proprietary products and creating one of the largest and fastest growing providers in regulated iGaming with an unparalleled geographical footprint.
Combined, GiG and Sportnco will be licensed in 25 markets, currently with around 55 clients, as Sportnco's geographical presence is highly complementary to GiG's current offering. Sportnco's tier 1 sportsbook product is strong, and the acquisition is expected to create attractive commercial, operational, and technological synergies, as well as enable cost savings and accelerated growth.
Sportnco is estimating revenues for 2021 in excess of €9 million with an EBITDA around €5 million.
The initial consideration is €50.8 million, whereof €23.5 million will be paid in new shares in GiG and €27.3 million in cash. In addition, GiG will assume existing debt in Sportnco of €19.2 million and there will be an earn-out of up to €23.0 million based on the Sportnco performance in 2022 and 2023.
GiG has also entered into an agreement with SkyCity Entertainment Group Limited ("SkyCity"), whereby SkyCity will, subject to final completion of the acquisition, invest €25 million in GiG through a directed share issue at NOK 18.00 per share, that will finance the main part of the cash consideration.
Closing is expected in February 2022 and is subject to necessary approvals from relevant gaming authorities, shareholder approval to increase the authorised shares in GiG, bondholder approval on the rollover of loans in Sportnco, and final approval by GiG's Board of Directors.
Richard Brown, CEO of GiG said: "We are tremendously excited to welcome Sportnco into Gaming Innovation Group product offering. The transaction accelerates our long-term vision to become a global leader in the provision of platform, sportsbook and media services to the iGaming industry. The hugely complimentary regulatory profile and high-quality sportsbook that Sportnco have, rapidly expands both companies short- and long-term addressable market. Herve and the team at Sportnco have built a fantastic company over the last decade, creating a great product and working in a range of competitive regulated markets and have a proven track record of success. We are very excited to combine the two companies' offerings and accelerate our growth potential."
Hervé Schlosser, CEO and founder of Sportnco, said "GIG and Sportnco really have the perfect match both in terms of product and geographical areas of business but also as they share the same corporate values. I am excited by the sales potential of our combined offerings. Sportnco sportsbook will add strength and attractiveness to the offer of GIG and our mutual PAM solutions will enable us to cover European and American regulated markets for all our existing and future clients."
SkyCity's CEO, Michael Ahearne said "we are excited that SkyCity is expanding its strategic partnership with the GiG team. GiG is an established online operator who we have come to know well since partnering in mid-2019 to launch the SkyCity Online Casino. The partnership has provided SkyCity with access to a complementary and high-growth gaming category and has enabled us to pursue an omnichannel strategy. The combined GiG/SportNCo business will be licensed or certified in over 20 jurisdictions, including growth markets such as the US, Canada and Latin America. We are delighted to support GiG in the financing of the transaction, becoming a major shareholder and helping GiG execute on its strategic vision through representation on the Board. Importantly, the equity investment builds our digital capability and strengthens our strategic alignment with GiG."
Richard Brown adds: "we are also delighted to bring on SkyCity as a new shareholder, a company held in high-regard within the land-based segment of the industry,. Both companies' outlook and focus around the ever-evolving digitalisation of gambling is expected to enable strategic gains, with GiG benefiting from decades of retail experience to finetune our offering and SkyCity benefiting from first-hand digital experience that GiG holds, and new opportunities brought about by the transaction with SportNCo."
Sportnco
Sportnco is an independent sports betting and iGaming business with international presence in Europe, South America and the US through a combination of tier 1 clients and strong local players. The company has been successful in entering into new geographical markets and currently has around 40 partners working in 12 countries across Europe and Latin America and currently being launched in new regions in North America.
The company started in 2008, and is a specialist in online sports betting for regulated markets, starting in France, then Spain and expanding to other markets as their sports betting activity was getting regulated. The company has developed its own proprietary betting platform, offering a complete live and pre-match betting offer on more than 50 sports. It includes an experienced team of sports traders who perform betting quotation and counterparty risk management to deliver both attractive odds and high level of margin. Sportnco operates the leading B2B betting networks in France and Spain and is active in other European jurisdictions such as Belgium, Portugal, and Greece, as well as in South America and the US. The company has been developing a responsible gaming policy since its launch, which has led it to be present only in highly regulated markets.
Sportnco's platform offers a player account management (PAM) system that enable its clients to launch a complete offer of online casino games, sports betting, poker and bingo, as it is connected to more than 40 game providers. This powerful technological integration tool  allows operators to manage all the key aspects of their activities: players KYC, CRM and bonusing, regulatory report through its proper digital vault.
Its shareholders are made up of several French private investors, alongside the CEO and founder of the company, Hervé Schlosser, who is the main shareholder of Sportnco, and the institutional investor BNP Paribas Développement who entered in 2019. Sportnco has offices in Toulouse (France), Madrid and Barcelona (Spain), and currently employs around 130 people, led by an experienced management team made up of industry veterans.
SkyCity
SkyCity Entertainment Group Limited ("SkyCity") is New Zealand's largest tourism, leisure and entertainment company and is dual listed on the New Zealand and Australian stock exchanges (with a market capitalisation of around NZ$2.3 billion)
SkyCity operates integrated entertainment complexes in New Zealand (Auckland, Hamilton and Queenstown) and in Adelaide, Australia, featuring casino gaming facilities, tourist attractions, premium restaurants and bars, as well as award-winning hotels. SkyCity recently completed an A$330 million refurbishment of its Adelaide property and is currently developing an International Convention Centre and new hotel adjacent to its flagship property in Auckland (total cost around NZ$750 million).
In August 2019, SkyCity Online Casino was launched on GiG's platform, an offshore online gaming business for New Zealanders, as a logical extension of its land-based casino operations. The platform has resonated with customers since launch with LTM revenue to 30 September 2021 of around NZ$37 million and a significant active customer base. GiG's partnership with SkyCity has provided it with access to a complementary, high-growth gaming category and allowed it to pursue an omnichannel strategy.
The Acquisition
GiG will acquire 100% of the shares in Sportnco Gaming SAS for an initial consideration of €50.8 million, whereof €23.5 million in new shares in GiG and €27.3 million in cash. The share price will be determined by the VWAP of the GiG share 10 days prior to closing. The shares will be subject to a 6-month lock-up period. The acquisition implies an enterprise value of Sportnco of €70 million, including around €19.2 million in existing long term loans with French banks that will be rolled over.
The sellers are entitled to a two year earn-out based on the performance in 2022 and 2023 with up to €11.5 million per year. The earn-out will be paid 50% in cash and 50% in new shares in GiG, where the number of shares to be issued shall be based on a 10-day VWAP of the GiG share at the time of payment, expected in April 2023 and April 2024.
The number of outstanding shares of GiG as of today is 96,675,626 (98,415,626 on a fully diluted basis), and the number of authorized shares is 110,000,000. By assuming today's EUR/NOK exchange rate and a share price of NOK 18.00, GiG will issue around 14.1 million new shares to SkyCity and around 13.2 million new shares to the shareholders of Sportnco. After the issuance of the new shares, the number of outstanding shares in GiG is estimated to be around 124.0 million, whereof SkyCity will hold around 11.4% and the shareholders of Sportnco 10.7%.
Sportnco has 57 shareholders whereof the largest being its CEO and founder its CEO and founder Hervé Schlosser (15.6%), Olivier Marchal, President at Bain&Co France, (9.1%) and BNP Paribas Développment (6.5%), and these will hold approximately 1.7%, 1.0% and 0.7% respectively in GiG after closing.
GiG will call for a special meeting of shareholders to be held on or about 18 January 2022 to approve to amend the certificate of incorporation to increase the number of authorized shares from 110,000,000 to cater for the acquisition, and to approve the increase the board of directors from 6 to 7 and to nominate one representative of SkyCity to the board of directors of GiG.
To keep key employees in Sportnco, a 3-year option program will be entered into, whereby the option holders, pending continued employment, will receive shares in GiG at future VWAP valuation up to a total aggregate value of €4 million.
Bond
The acquisition requires  the bond terms to allow for roll over of the current long-term loans in Sportnco. GiG also plans for a tap issue of up to SEK 100 million (€10 million) to finance part of the up-front cash consideration. GiG has engaged in discussions with its largest bondholders and received indicated support for the required amendments from investors representing approximately 59% per cent of the outstanding bond volume. The formal voting process to amend the bond terms will be announced in the beginning of January.

Despite The World Against Him, Ivan Yeo Managed To Find Purpose With New Direction In Life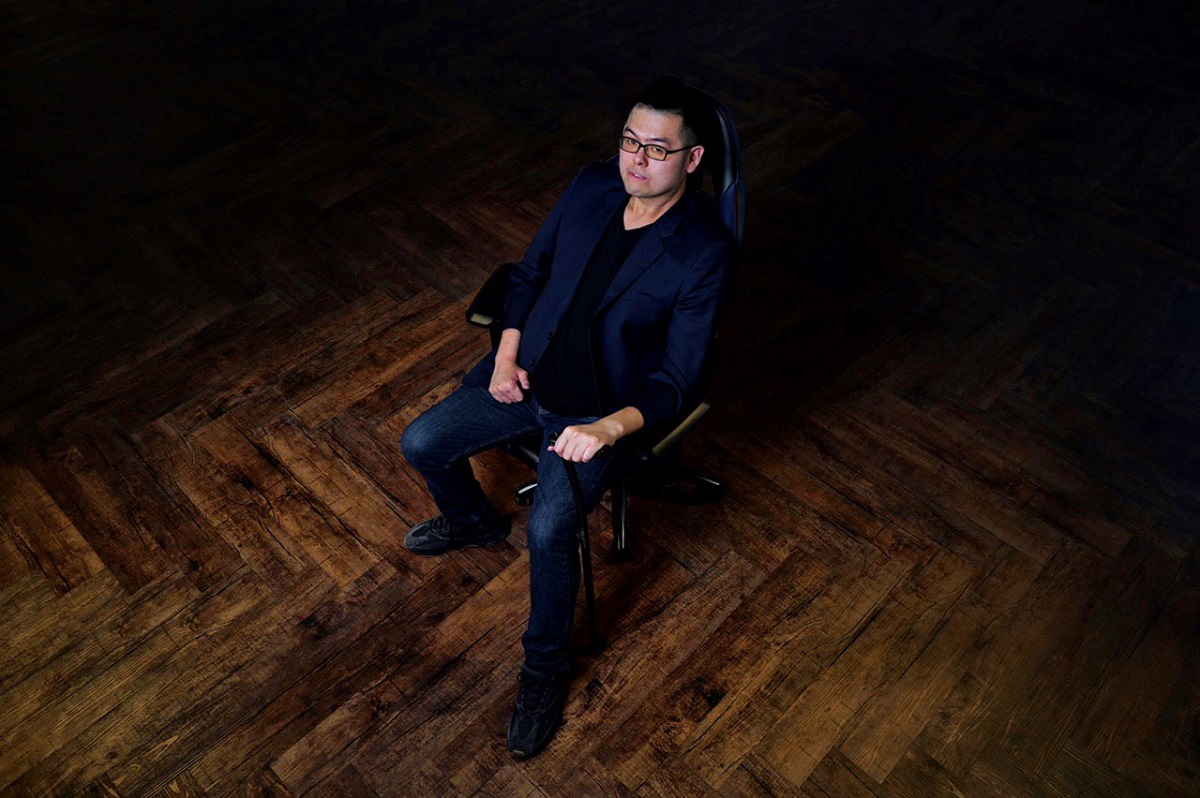 Reading Time:
3
minutes
After building an empire with Number 1 Esports Team in Southeast Asia, EVOS Esports, Ivan was forced to restructure his life due to his growing health concerns. After restructuring his life, he managed to continue his passion of helping people achieve their dreams through web3, thus leading him to create his latest project, Avium.
Singapore, 17th May 2022 – It was five years ago when the ex-CEO of EVOS Esports, Ivan Yeo, was given the news of his Kennedy Disease, a rare disease which would cause him lose his ability to properly walk and speak. While to many, it would be a deterrent, to Ivan, it was a form of motivation.
"It took awhile for me to grasp with the news, it was life changing."
On a ticking time clock, Ivan was determined to make EVOS Esports into a colossus in the esports industry. In half a decade, EVOS Esports expanded into 5 different countries, picking up 3 World Championship titles in the process, building up one of the influential brands in the gaming sector with influencers around the region representing the brand.
While his mind was not discouraged, his body would not ignore.
As the days went by, every small action was getting a little harder. The mindless tasks weren't mindless anymore, the simple movements weren't that simple anymore; that's when he realized that he had to prepare his succession plan and groom the next generation to take over.
"While I started to feel my body, I knew I couldn't escape the reality anymore, I had to prepare for the next steps, not only for me but for EVOS Esports as well."
Throughout 2021, EVOS Esports had a restructure, with Ivan closely with the new management team to pass the baton down, to ensure the organization had a plan after his inevitable succession. By January 2022, Ivan was no longer in charge of the day-to-day operations of the organization.
After stepping down, Ivan decided to use his newfound freedom to focus on his physical & mental health, choosing to follow a strict diet and exercise routine. The down time helped him refocus his life, allowing him to rediscover what was truly important to him.
"For the first time in my life, I could just focus on myself, I had nothing else on my mind except to just get healthier"
Inspiring the next generation & turning dreams into the reality. A phrase that stuck through his mind throughout his life. Ivan wanted to build a platform where he could lay a foundation for people to chase their dreams, he knew going back to EVOS wasn't an option anymore, he had to find a new outlet.
The Second Wind
It was during late 2021 that Ivan started to pick up Web3 & realized the potential of the space. The industry allowed people to chase their passion in its purest form, with the possibility of enabling millions of people to build their dreams.
"As I thought deeper into the Web3 space, I realized my time at EVOS Esports prepared me perfectly for this, it was basically creating what I envisioned, in a new ecosystem."
Now, Ivan is fully focused on his new project, Avium, a brand built on the blocks of Web3. It wasn't just a new platform for Ivan to inspire people and bring people together, it was also a new inspiration for Ivan himself, the potential to change millions of lives through Avium was the spark he needed for his second wind.
While the brand he is carrying has changed, his vision has not, and the his core mission remains on course; to enable passion & build dreams. Ivan truly believes that creating an open metaverse ecosystem will empower millions new opportunities to create that they truly love.
"Everyone has their own belief in what the metaverse is. For me, it's simple. The metaverse is supposed to allow accessibility to the masses, to connect people with one another, to allow them to enable their dreams. The metaverse isn't just about the blockchain, it's about the community. There shouldn't be limits in life, if you believe, you should be able to make it happen. That is what I'm trying to build and what I have confidence in."
The past half decade has been one steep challenge for him, through the blood sweat and tears, he is still here following his own passion, to inspire millions. Avium has created a short animation video, drawing inspiration from Ivan's life story, to outline the struggles of his life and the vision he is aiming to create, as he mentions, there shouldn't be any limits in life.
Mayhem Studios announces its first Battle Royale title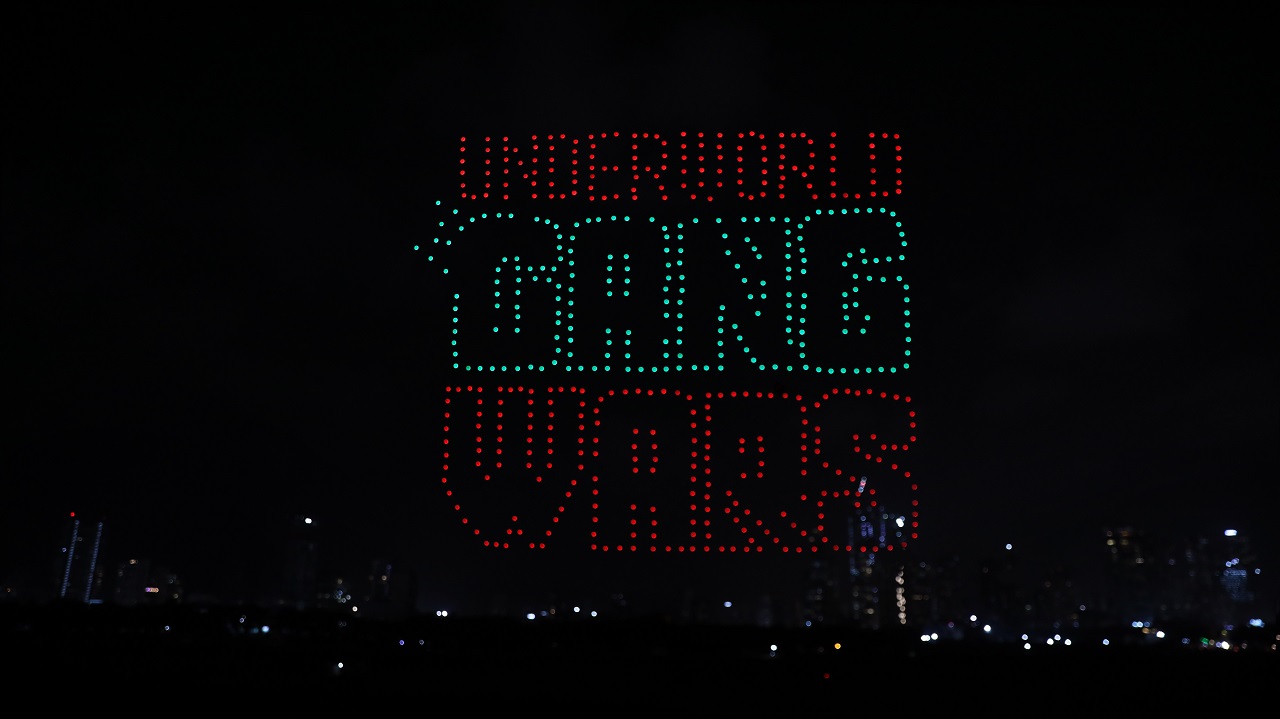 Reading Time:
2
minutes
"Underworld Gang Wars" or UGW, which revolves around the rivalry between two gangs, launched through India's largest drone show designed for a game reveal
 Mayhem Studios, India's first studio for AAA games has announced its first title "Underworld Gang Wars" (UGW), a Battle Royale game set in India. With the characters and plot rooted in India, the game promises an exciting setting with some interesting characters inspired by stories of India.
Set in a truly Indian plot, the locations, the gangs and the icons represent an Indian context in a AAA game for the first time. The theme, weapons, and the maps of the game have been designed to offer a unique experience to the gamers.
The gameplay becomes intense in UGW as the underdog gang from the West wants to take control of the Eastern region from its arch-rival urban gang.
To provide an authentic experience, each region depicted in the game resembles a real location in India, be it the coal mines or the next-door apartment complex. It also has iconic landmarks including a fort, station, stadium and a racecourse.
Scheduled to be launched later this year, the game's pre-registration window will open from 22nd May.
Commenting on the announcement, Ojas Vipat, CEO of Mayhem Studios, said: "We are thrilled to come up with the first Battle Royale Title that promises to offer one of the most relatable storylines for gamers. UGW's unique locations and the highly relatable universe with great graphics are sure to provide a great experience for Battle Royale players. We are also excited to put together a blockbuster game with some unique stories of India for the world."
Mayhem Studios has conducted India's biggest game reveal through a drone show at Mumbai's Mahalaxmi Racecourse. Through this drone show, the studio revealed the game logo and also created a QR code that directed the onlookers to the game teaser.
The event was also attended by leading gaming influencers and enthusiasts like Tanmay Bhat, Mortal, Scout and Dynamo Gaming.
YGAM announced as the official charity partner for the VIXIO GamblingCompliance Global Regulatory Awards 2022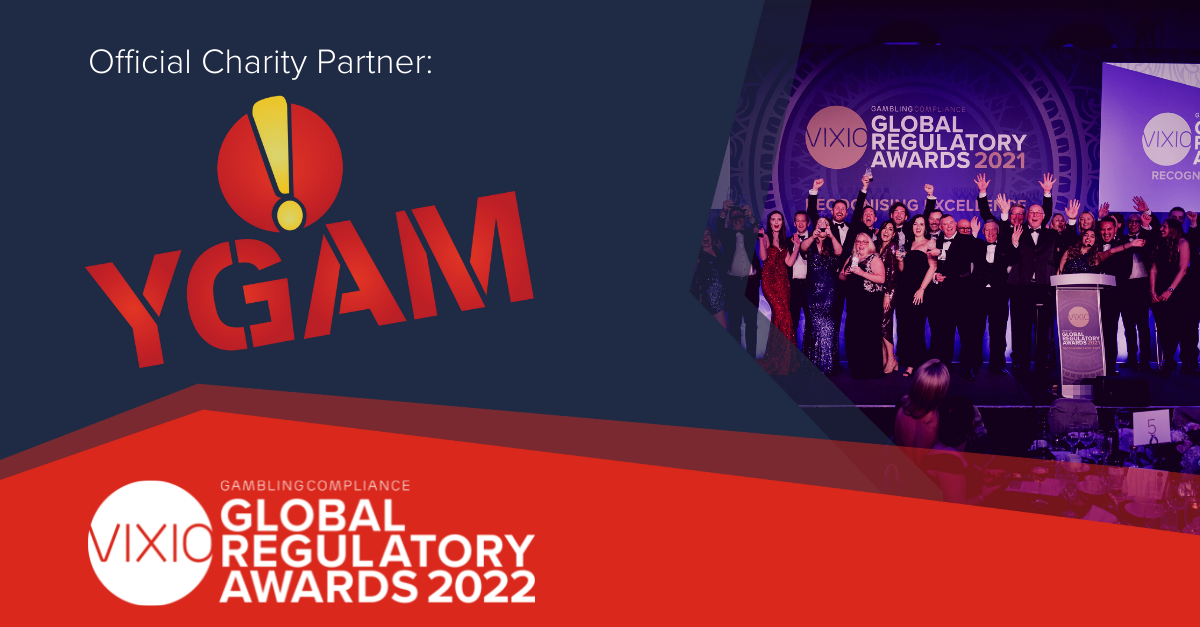 Reading Time:
2
minutes
VIXIO GamblingCompliance is delighted to announce that the Young Gamers and Gamblers Education Trust (YGAM) will once again be the official charity partner for the VIXIO GamblingCompliance Global Regulatory Awards.
YGAM, which acted as the official charity partner for the 2020 and 2021 Global Regulatory Awards, is a national charity with a social purpose to inform, educate and safeguard young and vulnerable people against gambling and gaming harms. In recent years, YGAM has established itself as one of the leading charities delivering education programmes to help prevent harm and safeguard future generations.
Daniel Bliss, Director of External Affairs, YGAM, said: "We're delighted to have been chosen by VIXIO to be the official charity partner to these awards for a third year. It provides us with a valuable platform to raise awareness of the work we do to achieve our social purpose. We're looking forward to the event and the opportunity to network with a wide range of stakeholders."
Since their launch in 2017, the independently adjudicated Global Regulatory Awards have become the biggest of their kind, recognising and celebrating those who demonstrate excellence in responsible gambling, and are growing in importance as the industry moves towards a stronger culture of compliance. Winning a prestigious award is a sign of excellence and can enhance your reputation as a leader in the field of compliance and safer gambling.
Nominations for the Global Regulatory Awards officially close on June 30, 2022. Submitting a nomination is free, quick and easier than ever before and is open to industry newcomers and veterans alike.
This year's VIXIO GamblingCompliance Global Regulatory Awards ceremony will be held on November 30, 2022, and we will be returning to the prestigious De Vere Grand Connaught Rooms in Central London, the site of the 2021 ceremony where more than 250 senior industry professionals joined VIXIO to celebrate the achievements of that year's star-studded class of winners.