BK8 has become the official Global Betting Partner of Huddersfield Town for the remainder of the 2021/22 season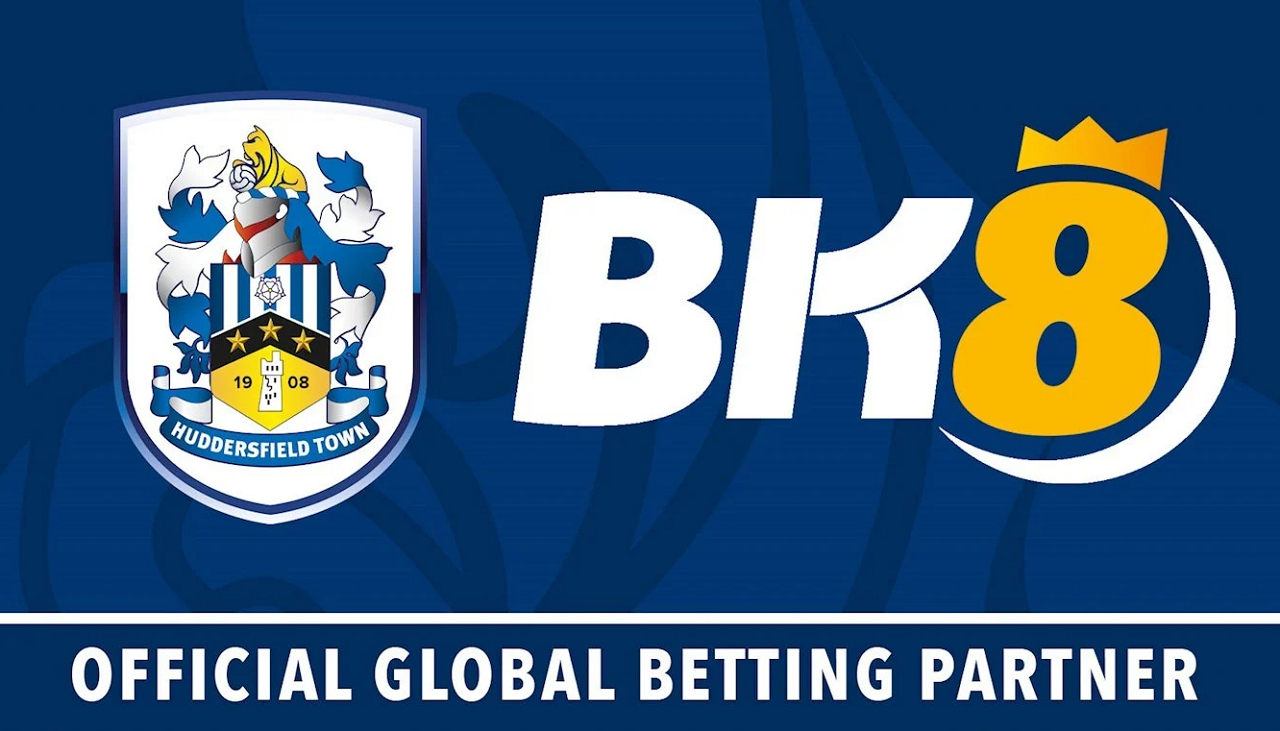 Reading Time:
2
minutes
BK8 were founded in 2014 and primarily operate in the Asian market, but is now targeting expansion into other territories. The company has a lengthy relationship with football, previously working with the likes of John Terry and Robin van Persie.
This new partnership will see the company's logo become visible on several club assets, including match day perimeter board advertising and on the players' non-match day training kit.
Town join the likes of La Liga clubs Valencia CF, Athletic Club de Bilbao, Villarreal CF, RCD Mallorca and Elche Club de Fútbol in establishing a partnership with BK8 this season.
Huddersfield Town Chief Executive Mark Devlin commented:
"We have spent a lot of time speaking to BK8 in order to understand their values.
"We've come to know the central team at BK8, and how they want to operate as a company. BK8 have made a lot of positive moves in recent months and their work with former England footballer Kelly Smith and her charity bears testimony to their efforts.
"We're confident that they have acted positively and will continue to contribute to grassroot football. Therefore, we are glad to enter into this partnership with BK8 which potentially could grow in the coming years."
BK8's European Managing Director, Michael Gatt, explained:
"We are absolutely delighted to have partner with Huddersfield Town as their Official Global Betting Partner and we are thrilled that they have been able to see the positive changes we have made as brand in recent months to make this possible. In fact we do have plans to work with Huddersfield in some grassroots activation in coming months."
CEO of Outlast Sports, Salauddin Sinnakandu, who brokered the collaboration for BK8, added:
"After the La Liga and Kelly Smith activations we put in place, this deal is very much the next phase of the brand's strategy to engage in the football market in the UK. Being part of that community, specifically in Europe and Asia, will be the focus in the coming months."
NAILED IT! GAMES TAKES GRIM REAPER SUPERMATCH™ LIVE EXCLUSIVELY WITH SELECT OPERATORS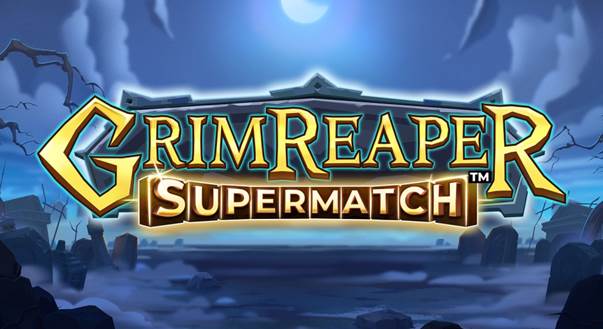 Reading Time:
2
minutes
Nailed It! Games, an independent Krakow-based games studio, is giving players early access to its new slot, Grim Reaper Supermatch™, launching exclusively with select operators before its worldwide debut.
The second release from the provider to feature the innovative Supermatch™ mechanic, the title is packed with 10 thrilling features that can transform gameplay and provide big winning opportunities.
Players reveal five Halloween-themed symbols on the bottom row during a spin. Landing three or more matching symbols unlocks the next row, with six rows to climb in total.
Between two and eight Blue Souls appear on the game grid each spin, before being collected in the Soulcatcher Chest as symbols are revealed. Filling the chest will unlock the Soulcatcher Bonus, triggering a spin with special symbols that could grant a win of 5,000x the bet.
Reaching the third row activates the Halfway Bonus, triggering one of five features that can respin a non-winning row, turn all non-winning symbols into winning ones, upgrade them to higher-paying symbols, apply a x2 multiplier or add extra Souls to the Soulcatcher Chest.
Should players reach the sixth and final row, the Mega Respin feature is activated. Here, every matched symbol becomes sticky and the rest respin, boosting winning potential to hair-raising heights.
A Free Spins bonus round can also be unlocked when landing three or more Scatters on a single spin. Blue Souls become Red during this bonus, adding to the Free Spins Soul Collection for chances to land extra free games and remove the lowest-paying symbols from the grid.
Grim Reaper Supermatch™ is the latest release from Nailed It! Games. It follows recent titles Rainbow Burst™ and Dog Days™, and builds upon the revolutionary Supermatch™ mechanic previously seen in Rome Supermatch™ release earlier in the year.
Paweł Piotrowski, co-founder of Nailed It! Games, said: "We've been working hard on our next Supermatch™ titles, and we're excited to be taking Grim Reaper Supermatch™ live exclusively with select operators – just in time for Halloween.
"This new title builds upon our cutting-edge mechanic, with plenty of win-boosting bonus features and ingenious new gameplay experiences that players haven't experienced before. We can't wait to see the reception – if you're brave enough to try!"
ITL and Indian Trading Partner Chevend extend into the Middle East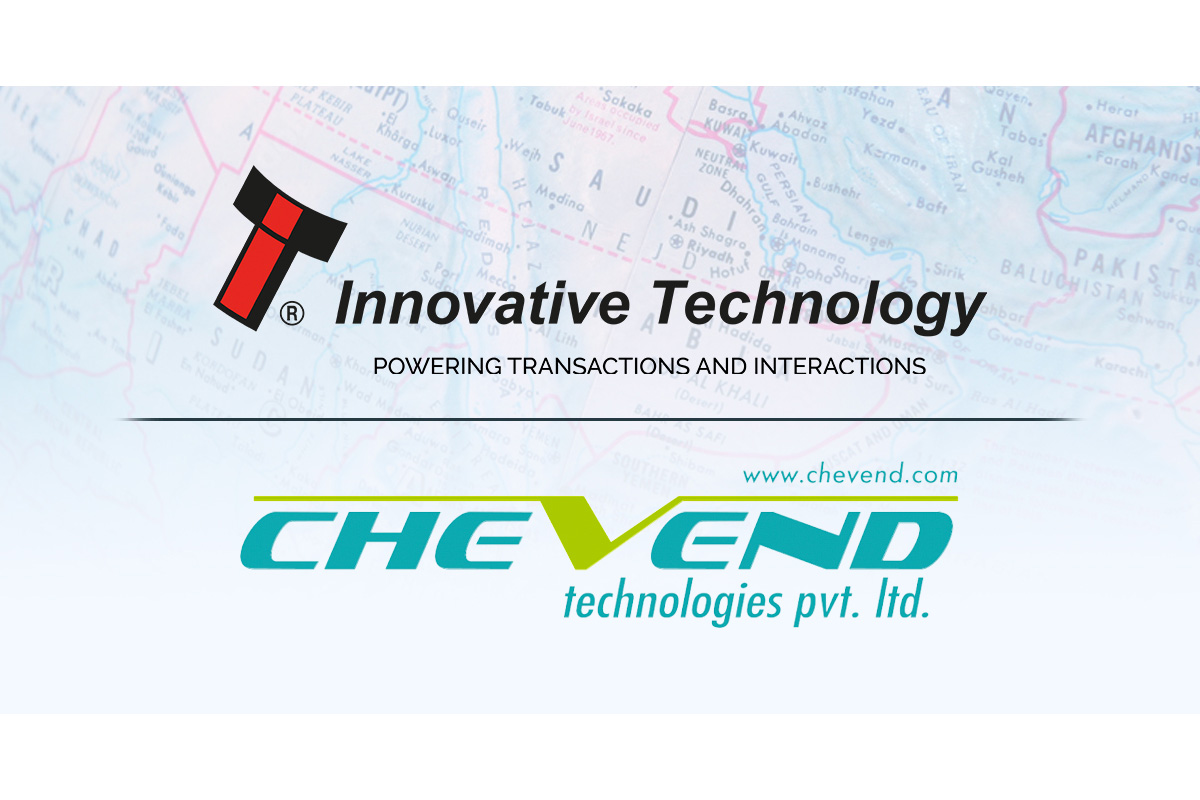 Reading Time:
2
minutes
Cashing handling expert Innovative Technology extend into the Middle East in collaboration with their Trading Partner in the region, Chevend Technologies PVT. LTD.
Commenting on this expansion following a successful trip to India and Dubai, Marcus Tiedt, Sales & Marketing Director for ITL said, " We secured our trading partnership with Chevend back in 2016 and over the past seven years we have been diversifying and extending our reach throughout India. Chevend now have a partner office in Dubai and so we are ready to expand into the Middle East with our partner serving customers at a local level."
CHEVEND TECHNOLOGIES PVT. LTD is part of the Chevron Metal Products Group and proud pioneer of the Automatic Vending Concept in India. Chevend has India's most experienced team supporting and working with customers in the vending, kiosks and banking segments and are also now distributing solutions to customers in the Middle East.
Marcus continued, "Chevend distribute and provide technical support for our products to customers in India, UAE, Saudi Arabia, Kuwait, Bahrain, Qatar, Oman, Sri Lanka and Bangladesh.  Their original focus was mainly on vending and kiosk applications such as the NV11 and NV9, but as the market matures we are also looking to supply our new NV4000 multi bill recycler for payment terminals as it starts to gain momentum. The new Dubai office has storage and technical facilities and is conveniently located for exporting goods across the Middle East. We look forward to seeing a positive up-take of our solutions across this region."
Commenting on the Trading Partnership and expansion, Ammaar Huseini, Director at Chevend said, "We have been providing ITL's cash validation products to customers throughout India since 2016 and we now look forward to helping them expand throughout the Middle East. We have also received lots of inquiries for their ICU Lite biometric solution. Apart from the standard age verification, customers are also looking at incorporating features in their kiosks for user verification against a database or ID card, attendance for students at schools etc. With over 30 years of experience ITL offers very reliable and innovative products for the international market. Our technical engineers regularly receive extensive training at the ITL UK head office and have in-depth knowledge of the product range, so are well equipped to offer technical support as well as sales advice."
Concluding Marcus said "Our Trading Partner network is vital, providing local support to our worldwide customer base. Following Chevend's success in India, we are confident we will become a key supplier of cash handling throughout the Middle East."
Belgium gambling survey: Legality vs. Illegality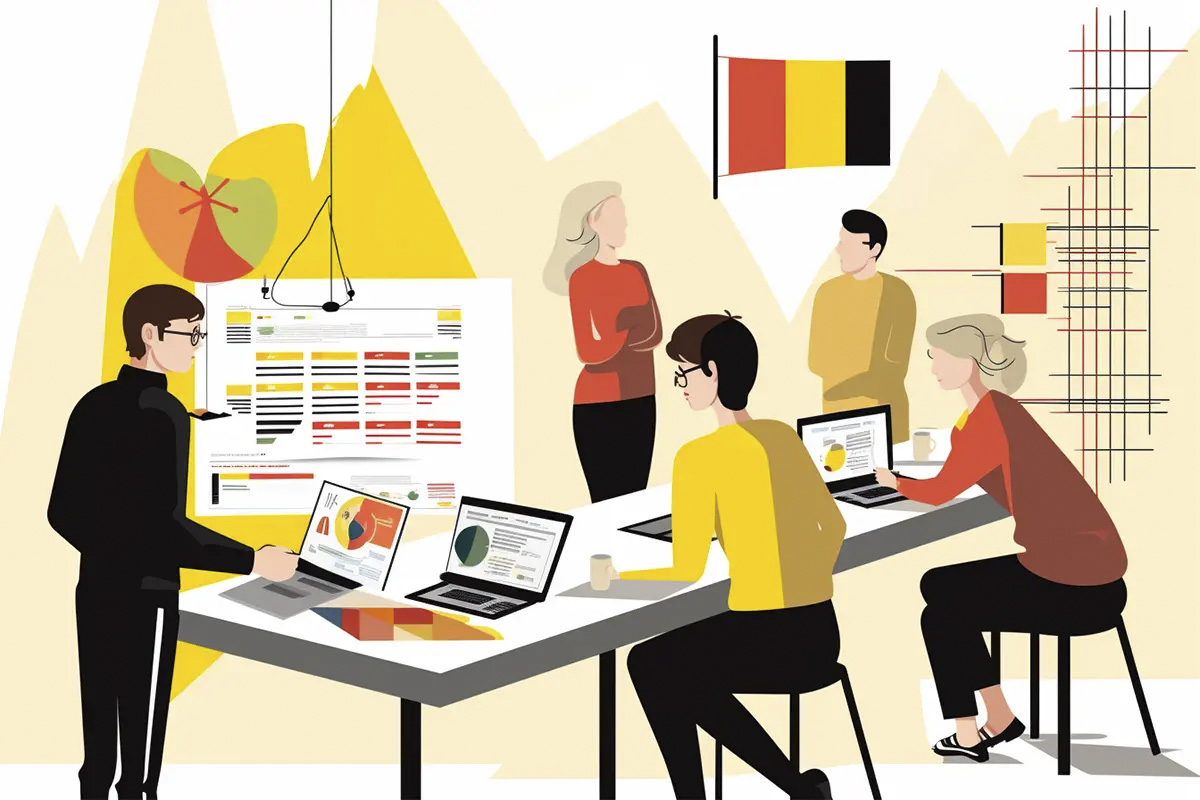 Reading Time:
2
minutes
In a recent study commissioned by the Belgium Gambling Commission and conducted by Ipsos, 1,000 young individuals aged between 18 and 30 were surveyed. The findings shed light on intriguing aspects of how the youth perceive and participate in gambling activities.
Legality vs. Illegality
The research indicates that legal gambling sites are considerably more recognised among the youth. A 93% of respondents claim they can identify at least one legal gambling site by its name. In contrast, only 44% admit they can name an illegal site.
However, an interesting twist emerges when considering the top 10 most recognised gaming sites: 6 belong to legal providers, while 4 are illegal. This suggests that even if young people are aware of legal platforms, illegal ones still manage to capture their attention.
Moreover, using the example of one of the most regulated and established gambling markets — the UK — the popularity of unregulated casinos remains high, according to a study by Govan Thompson from Spelcasino.
Gambling: Who's Playing and How Often?
Over half of the participants (53%) have gambled at least once in the past three years. Notably, men seem to be more active in this arena, with 65% having gambled compared to 41% of women.
Most of these players (62%) indulge in gambling no more than once a month. However, a small yet significant 13% admit to daily gambling habits.
Choosing the Gaming Platform
An overwhelming majority of players (90%) prefer legal gaming sites. Yet, 33% confess to having played on illegal platforms. Interestingly, 36% of respondents admit they don't discern a difference between legal and illegal sites.
The Influence of Advertising
The advertising of gambling remains a contentious issue. 42% of those surveyed advocate for a complete ban on gambling advertisements, and a quarter acknowledge the influence of such advertising on their gaming behaviour. Amongst active players, this figure rises sharply to 70%.
In conclusion, the Ipsos study offers a profound understanding of the youth's relationship with gambling. These insights could pave the way for further discussions on the regulation of gambling and its advertising in this domain.