Wakayama Opposition Group Submits Over 20,000 Signatures for Referendum on IR Bid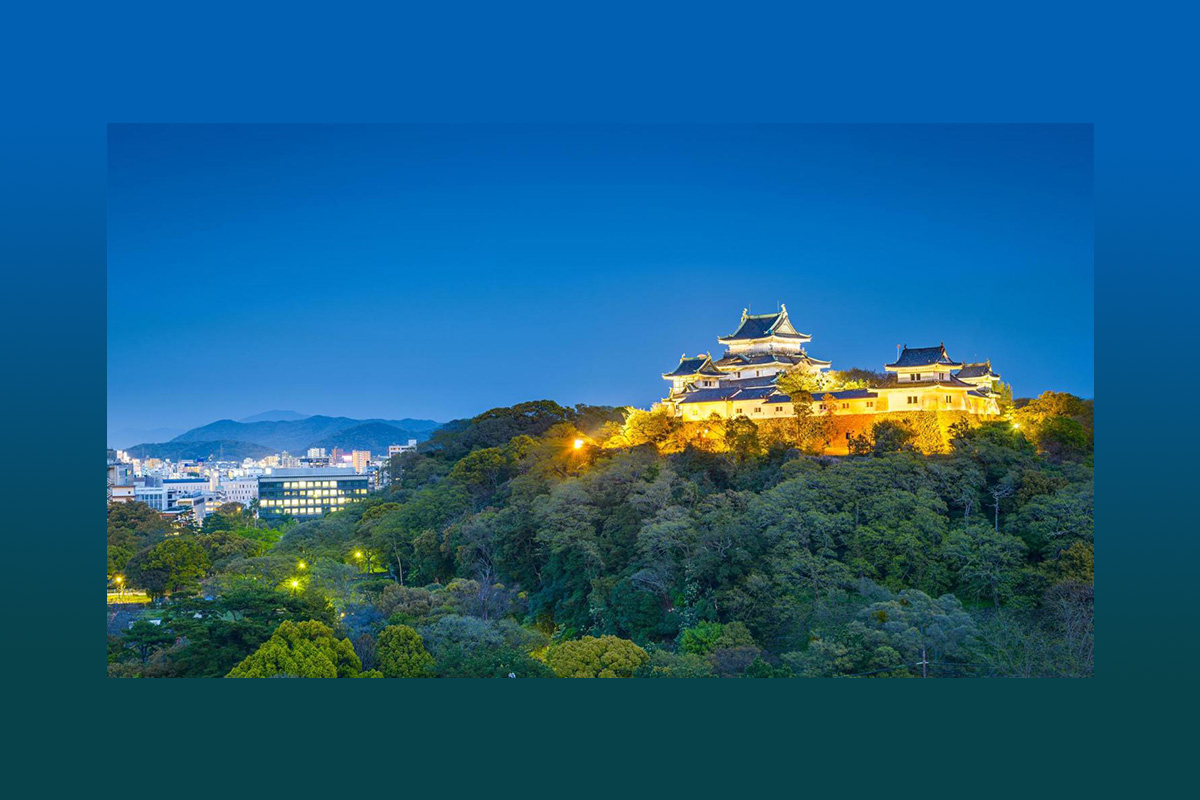 Reading Time:
< 1
minute
A group of citizens in Wakayama city called the "Wakayama Resident's Group for Questioning the IR Bid" submitted a petition to Mayor Masahiro Obana on Friday containing 20,039 signatures and demanding a referendum regarding the city's planned IR bid. The city accepted the petition.
The number of signatures accounts for approximately 6.5% of the city's voting population and far exceeds the 2%, or 6200 signatures, required to take such action.
Upon direct acceptance by the city, Mayor Obana must call a city council meeting by 26 January (within 20 days of acceptance) and make a proposal for referendum to the council, including his own opinion. If passed by the council, the referendum will go ahead.
A consortium headed by Clairvest Neem Ventures was selected as Wakayama's preferred operator partner in June 2021 and a basic agreement between the operator and prefecture was signed in August. It was announced at the end of September that US casino giant Caesars Entertainment would participate as casino operator should the central government approve Wakayama's IR bid.
Clairvest is currently working with the prefecture to put together a regional development plan, which must be submitted to the central government by 28 April.
However, a series of resident briefings that had been planned for last November were postponed after it was pointed out that specific details around the provision of capital and funding had not been disclosed.

Planet Sport makes India debut with B2B push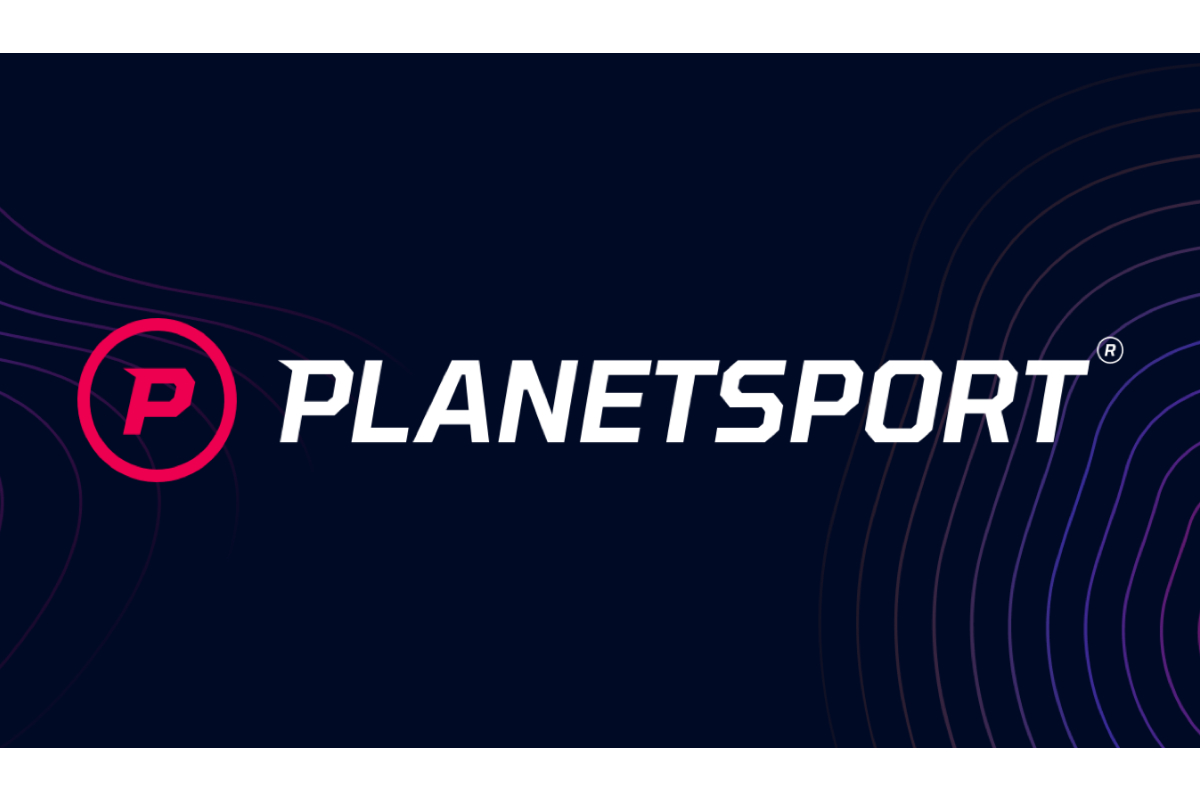 Reading Time:
2
minutes
The sports media specialist is offering a range of development and content services to operators, suppliers and affiliates targeting the high-growth region
Planet Sport, the B2C and B2B sports media specialist, has made its debut in the fast-growing Indian market where it will be offering a full suite of products and services to operators, suppliers and affiliates targeting the region.
This includes website and app design and development, plus the delivery of editorial content in both English and Hindi. Content will be written by native speakers based on the ground in India who have a knowledge of both sports and betting.
Content will initially be offered on key sports such as cricket, major football leagues and competitions, tennis, esports, hockey and badminton with more to follow. Planet Sport will also be offering its proprietary Live Score Centre to deliver up to date information on any sport with ultra-low latency.
The company has already signed its first client in India and is in late stage talks with others as it prepares to make a significant push into the market with its B2B services.
Dean Rayson, Head of Sales for B2B Betting at Planet Sport, said: "This is a major milestone for Planet Sport as we see the Indian market as having tremendous potential and one where our B2B products and services can help a wide range of stakeholders leverage the opportunity on the table.
"In particular, we are proud to be able to offer editorial content en-masse in Hindi as we believe this sets us apart from others in the market. India really is the place to be, and this is the first in a number of exciting developments on the B2B side of the business."
The news comes shortly after Planet Sport launched its innovative Planet Vision live casino cross-sell tool that allows operators to integrate video and live odds streams into the live casino environment to deliver continued engagement between each bet.
OCA Signs Strategic Partnership Agreement with Tencent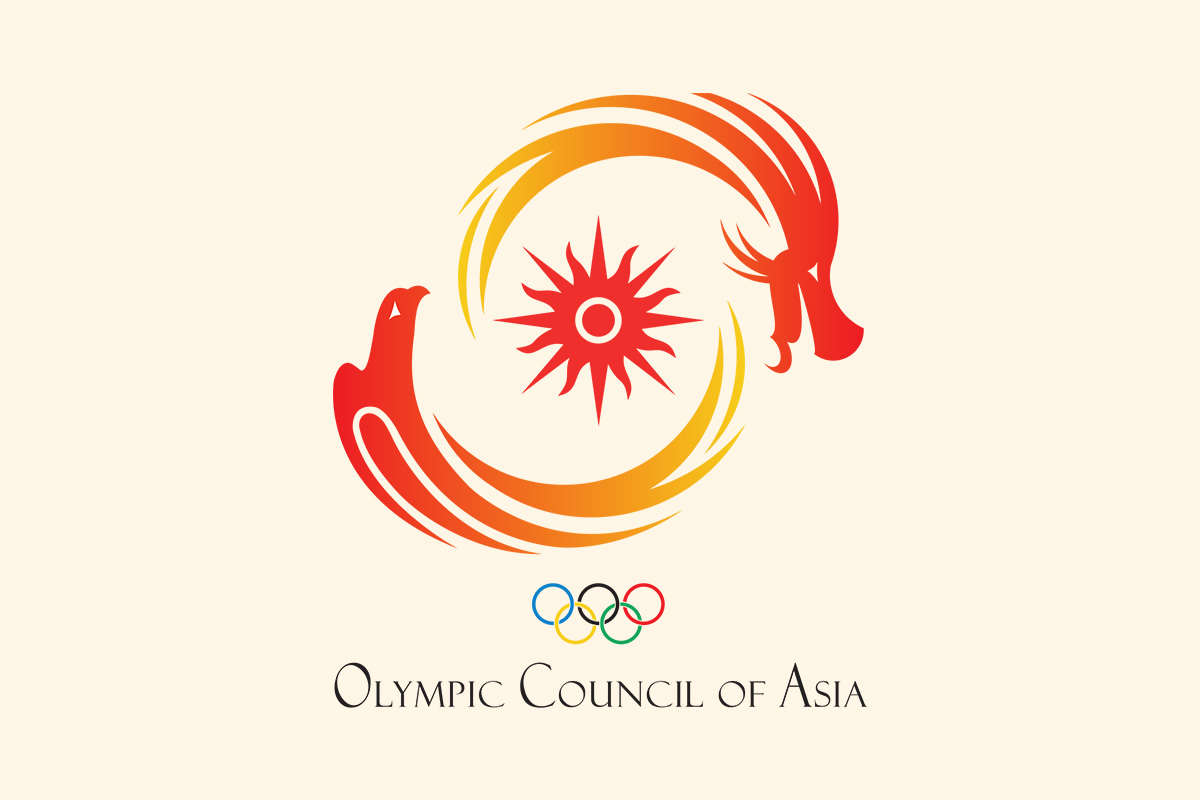 Reading Time:
2
minutes
The Olympic Council of Asia (OCA) has signed a strategic partnership agreement with the Chinese internet and technology giant Tencent to promote the development of electronic sports in Asia with Asian Electronic Sports Federation through the Asian Electronic Esports Development Conference.
The signing of a Memorandum of Understanding took place during the Asian Electronic Sports Development Conference on Thursday, January 20 held jointly by the OCA and the Asian Electronic Sports Federation (AESF), which is the governing body for esports in the continent.
The conference and MOU signing ceremony, themed "Blooming in Asia", was conducted online and attended by the OCA Director General, Husain Al-Musallam, AESF President Kenneth Fok, Tencent Senior Vice President Steven Ma and other officials from AESF and Tencent.
Esports will be appearing in the OCA's 19th Asian Games in Hangzhou, China from September 10-25, 2022 for the first time as an official medal sport after being a demonstration sport at the 18th Asian Games in Indonesia in 2018.
The OCA Director General said: "The Olympic Council of Asia is delighted to build up a strategic cooperation with Tencent. We are sure that Tencent's technology and innovation will help the OCA and the Asian Electronic Sports Federation create more exciting possibilities for the digital electronic sports industry in Asia."
The parties discussed the development of esports and of traditional sports in Asia as well as the OCA-AESF "Road to Asian Games" continent-wide project already in place for Hangzhou 2022.
Tencent's Steven Ma thanked the OCA for its trust and said Tencent would continue to support the OCA in promoting the long-term development of esports and traditional sports in general, and in preparing for the 19th Asian Games Hangzhou 2022. He promised that Tencent would work with Asian countries to jointly create an esports culture with Asian characteristics and promote the prosperity and development of the esports industry in Asia and around the world.
AESF President Kenneth Fok said: "The significance and progress of the Road to Asian Games will determine national team selection for Asian countries across various esports titles and mark an important step for the inclusion of esports in national level multisport competitions."
HOMEBOIS AND ESPL ENTHRONED THE 1ST MLBB ACADEMY CHAMPION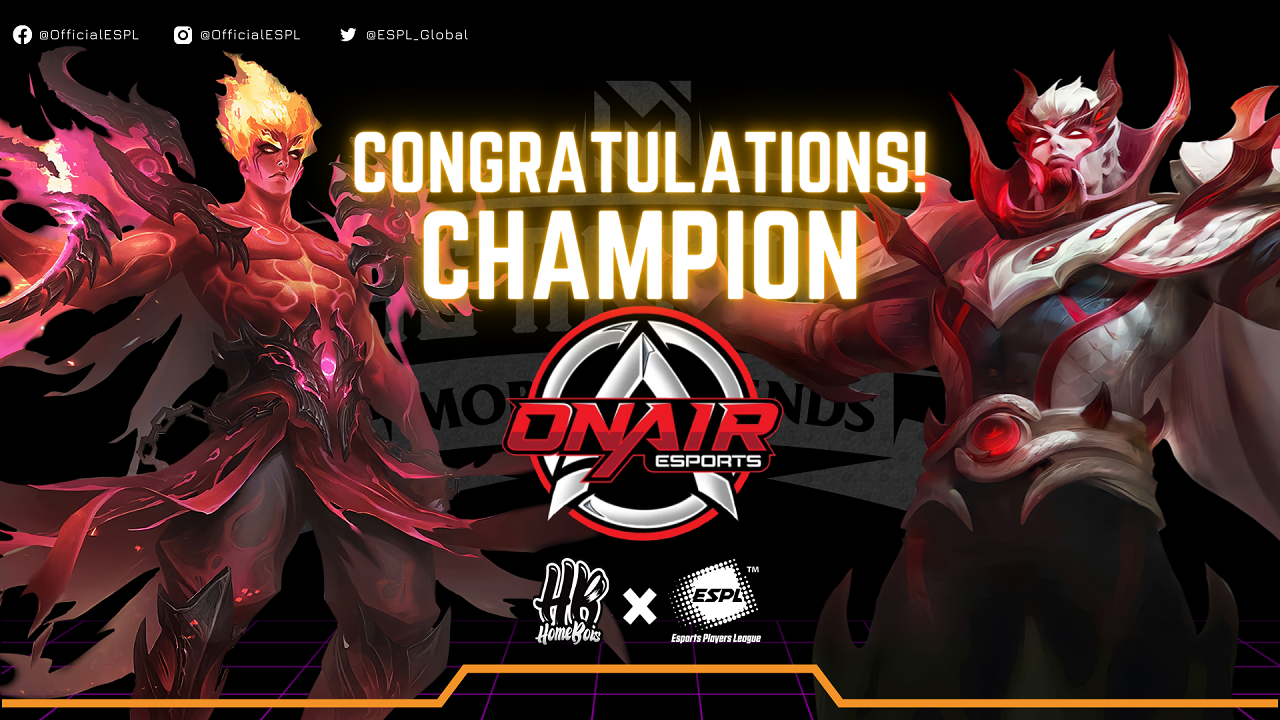 Reading Time:
2
minutes
Online-Driven ESPL and Esports Titan HomeBois Finally Wraps Up In Search For The Next Professional MLBB Stars Among The Malaysian Grassroot Community
Esports Players League (ESPL), the global esports tournament and platform provider with main focus on amateur or grassroot esports community and HomeBois, a Malaysian esports business and production organisation recently announced On Air Esports as the winner of The Academy Championship MLBB 2021. Taking home the grand prize of RM800 in terms of monthly allowance, Sekyss (MVP) and teammates beat Team SKT T1 during the Grand Final to claim the Champion title and will go through a series of intensive coaching as well as once-in-a-lifetime opportunity to be trained in a gaming bootcamp under HomeBois' guidance for upcoming major tournaments locally and globally.
The Academy Championship MLBB 2021 featured close to 512 registered teams from all over Malaysia battling it out in an intense qualifying round of matches, which took place on 13 to 16 December 2021. The top eight teams advanced to the League and Playoffs Stages from 20 December 2021 till 11 January 2022 with the Grand Finals happening on the next day where Team On Air Esports battled dauntlessly to emerge as the deserved champion beating team SKT T1 with a clean 3-0 sweep.
Muhd Haqqullah aka Sekyss, the MVP of this tournament mentions that, "I'm totally grateful for this wonderful achievement. I believe every single opponent worked really hard to win this tournament. As for The Academy, I believe this is a platform for me and my team to go further in this career. Thank you to On Air Pipol for their huge support, without them, me and my team can't make it. This achievement is proof that Esports is not just about the game, but it defines who you are as a person. I do believe that without continual growth and progress, such words as improvement, achievement, and success have no meaning."
"Homebois is now not only focusing on the competitive arena, but also venturing into the field of live streaming and producing new talents in the lifestyle and entertainment industry. The Academy is part of our initiative to develop new talents in the industry and we are extremely happy with the results that it brings till this day," says Tuan Azrin Izzuddin "Avaaa" Tuan Abu Bakar, Project Director of HomeBois.
Stephanie Kuan, ESPL's Head of Marketing & Community Development shares that "as HomeBois is already a big player in the Malaysian esports league, we are glad to be able to collaborate with them as well as contribute as much as possible in realising their vision to provide a comprehensive platform for the community, which already aligns with ours. It is an honour for us to be present in the rise of these new champions and at the same time are excited for future collaborations to bring more immersive experience among the grassroots esports community".
This championship is a part of HomeBois' talent acquisition and development programme in search for hidden talents among the esports community to join in The Academy. These talents will be trained in every aspect of becoming professional esports players with massive chances to represent HomeBois in big tournaments. This will also open up better career opportunities in the esports industry and educate the talents on digital broadcasting skills.