EVOS Esports Partners with Metaverse Game Avarik Saga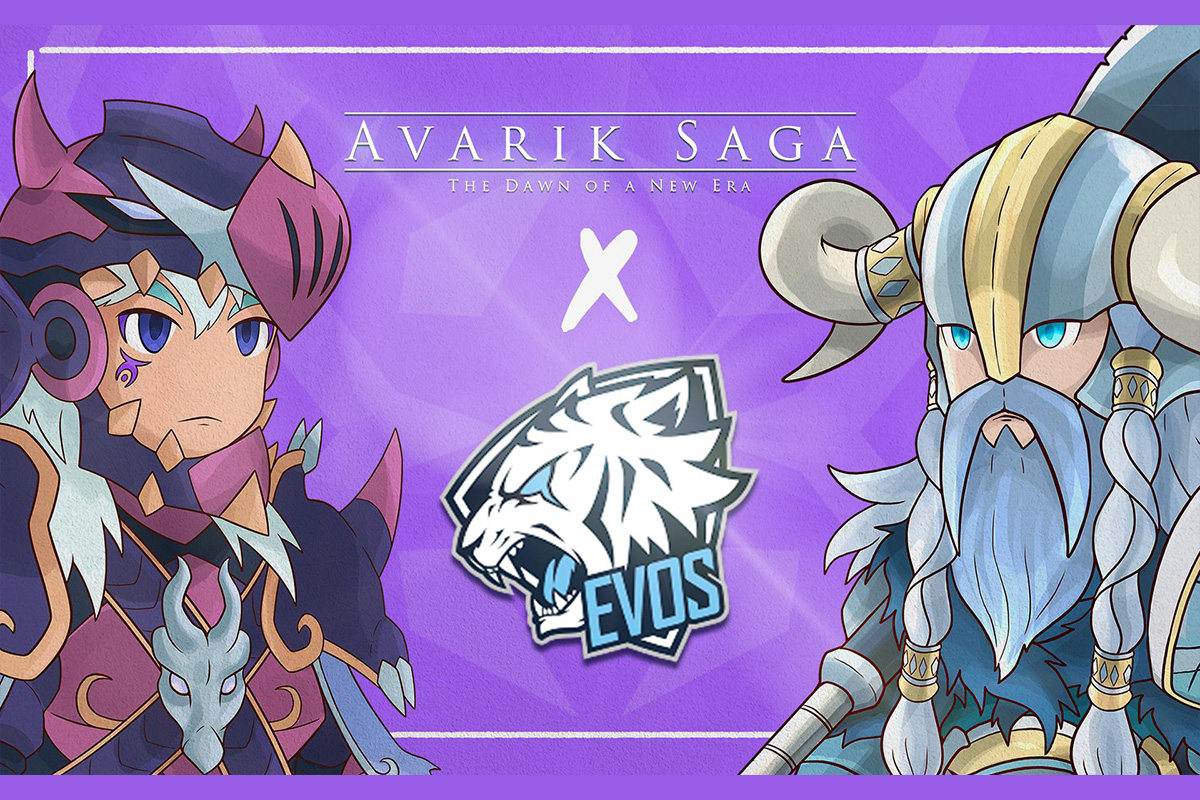 Reading Time:
2
minutes
Southeast Asian esports organisation EVOS Esports has partnered with Avarik Saga, a Japanese RPG NFT P2E metaverse game, to expand the former's collection of games, including the adoption of blockchain-based games.
Set to launch in the third quarter of this year, Avarik Saga is a strategic team-building game under the Japanese RPG genre that aims to bring the modern game experience into the NFT metaverse space. Under the partnership, EVOS Esports will introduce blockchain technology to potentially untapped audiences in Indonesia and other Southeast Asian countries. This includes people who have not previously engaged with NFTs or games in general.
According to EVOS, it believes NFT play-to-earn (P2E) metaverse games such as Avarik Saga can empower fans and communities, and this partnership will propel the company towards its ambition of becoming the first blockchain game company in Indonesia.
EVOS CMO Michael Wijaya said that he is very excited that EVOS can help Avarik Saga tap into existing local gaming communities and introduce the first Indonesian NFT P2E Metaverse RPG game, as well as foster a solid relationship to spearhead the blockchain game experience.
In September last year, Avarik Saga released its first playable NFT character collection of 8888 genesis NFTs, which sold out in less than an hour. The collection is currently available for trading in a secondary NFT marketplace, OpenSea.
While leveraging the enticement of RPG gameplays, Avarik Saga itself aims to use its P2E format, coupled with the enticement of RPG gameplays, to help accelerate the mass-market adoption of NFT gaming in Southeast Asian countries.
Avarik Saga CEO Kevin Cahya said that P2E is a mechanism that can only be a worthwhile venture if the game drives excitement and value to the community.
"In the end, the core of the game itself has to be enjoyable. A strong lore that entices the user to the Avarik Saga universe, a clear game mechanic that is engaging and content that makes the player want to come back is key. So, we want to develop an attractive game that appeals to the masses, even Gojek drivers and warung (small shop) owners, so they can earn real money while experiencing a digital world," he added.
Fandoms Unite at the Inaugural NEXUS FAN FAIR, Organised by Philippine Blockchain Week 2023, in Manila on Sept. 19-21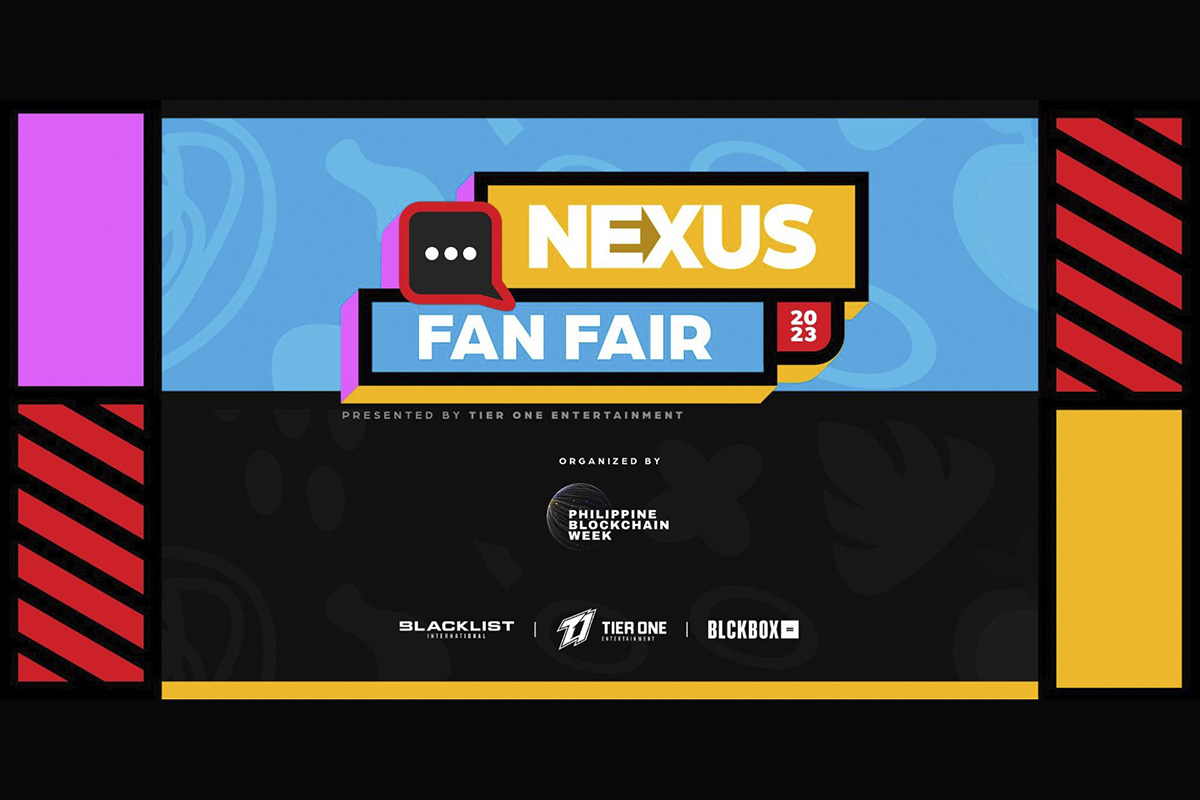 Reading Time:
2
minutes
Pop culture universes will collide when the first-ever NEXUS FAN FAIR launches in the Philippines. Presented by Tier One Entertainment and organised by Philippine Blockchain Week 2023 (PBW) from September 19 to 21 at the MGBX Convention Hall in Newport World Resorts' Marriott Grand Ballroom, NEXUS FAN FAIR will be an epic celebration for fans of gaming, technology, entertainment, music and more.
Fans of every kind will enjoy browsing the expo area, where merchant booths will offer a variety of games, merchandise and other collectibles. The electrifying event will feature top tier talents such as world champion-caliber esports team Blacklist International, alongside renowned streamers and content creators. Ticket holders will have the exclusive opportunity to win exciting giveaways and collectibles unavailable anywhere else. In addition, the community stage will host a series of engaging talks and panel discussions featuring handpicked artists, influencers and celebrities, all of whom will be available for Meet-and-Greets.
Meanwhile, at Philippine Blockchain Week, K-Pop followers will get a special treat with the debut Southeast Asian performance of the TripleS sub-unit EVOLution, hot on the release of their sister sub-unit LOVElution's first album. As a special bundle, tickets for NEXUS FAN FAIR will be free of charge for fans who purchase an EVOLution concert ticket.
Since 2017, Tier One Entertainment has led the field in esports and gaming entertainment in Southeast Asia. With NEXUS FAN FAIR, Tier One will solidify their position as the premiere destination for pop culture lifestyle.
NEXUS FAN FAIR is organised by Philippine Blockchain Week 2023 with the participation of platinum sponsors Smart Communications and Philippine Airlines; gold sponsors Metafarms and TierOne Entertainment; and bronze sponsors Gala Games, Assemble Stream Inc, Maya Philippines and technology partner Xctuality Pte Ltd. PBW's official legal partner is Gorriceta Africa Cauton & Saavedra, while platinum media partners include DOOH and Rakuten Viber; gold media partners are CNN Philippines, Forkast News, Philstar Media Group and YourPRStrategist; and silver media partners are Jinse Finance and KTRO Media.
BetConstruct Introduces New Possibilities with Multi-Wallet & Custom Token Features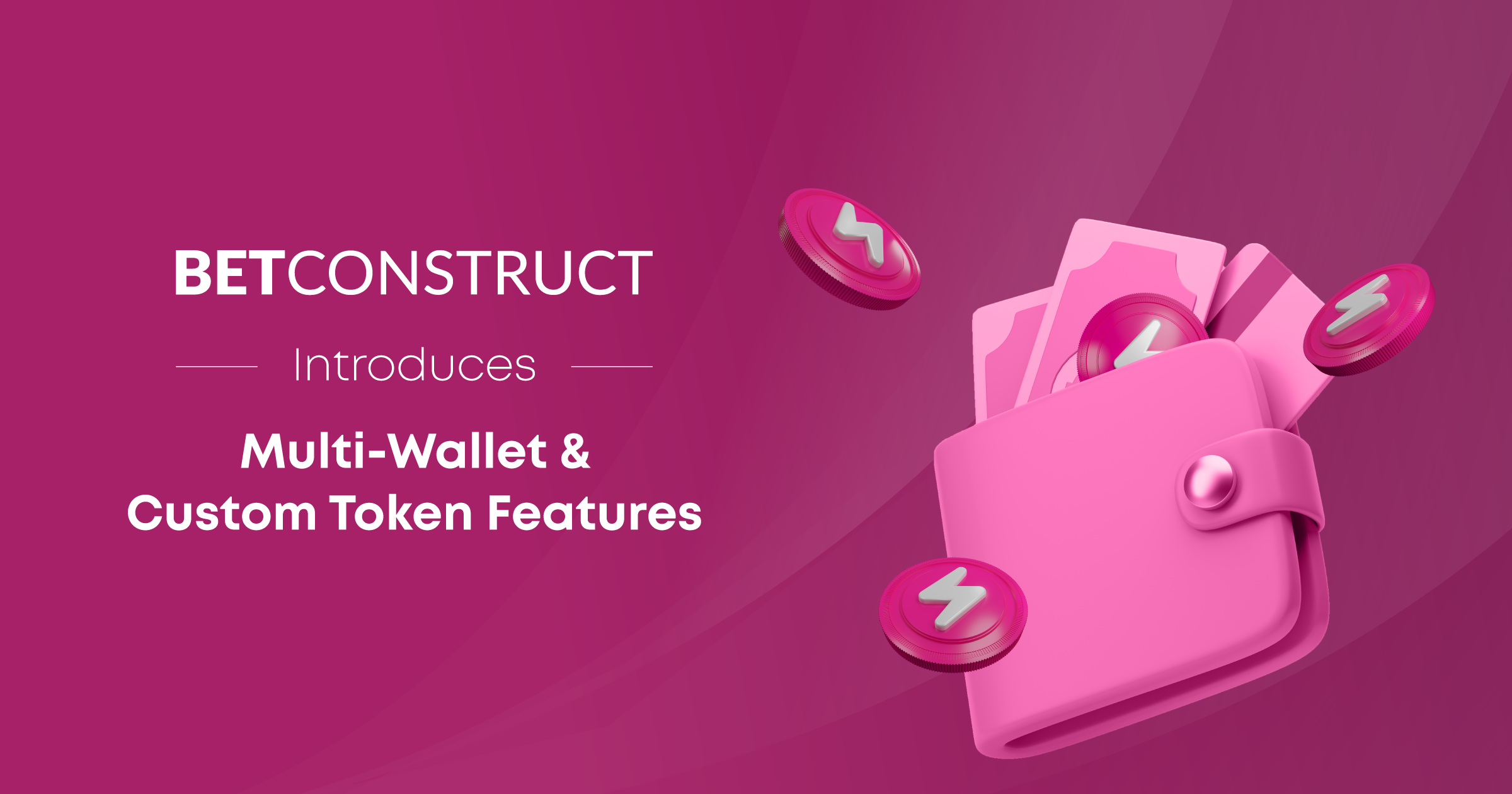 Reading Time:
< 1
minutes
As one of the pioneers bringing crypto technologies to the iGaming world, BetConstruct constantly creates offerings for businesses to dive into new opportunities.
BetConstruct's latest innovative solutions, as of today, are the Multi-Wallet and Custom Token features, created to tie crypto and iGaming businesses with tighter knots.
The multi-wallet solution is promised to become a game-changer for players and partners alike. Now, users can seamlessly manage multiple wallets, including cryptocurrencies and fiat, for deposits, withdrawals, and gameplay, without the need for conversions. The solution also makes the integration with preferred crypto wallets like Metamask easy and accessible to everyone.
In addition, partners can also tap into this solution to create new Custom Tokens – mirroring the success of FTN. These tokens, created on Bahamut and powered by smart contract software, feature customisable variables to suit diverse business needs.
Regarding the technical aspects of the offer, BetConstruct support extends to maintaining the token listings on both centralised and decentralised exchanges, including technical backing of liquidity management, market-making, promotions, and marketing.
Moreover, legal inquiries find a resolution as well. BetConstruct offers help in forming token-issuing entities, drafting and reviewing whitepapers, providing legal opinions, setting up bank accounts, preparing agreements, and acquiring crypto exchange licences across various jurisdictions.
Stepping into a new era, BetConstruct is revolutionising the crypto-iGaming landscape with its user-friendly Multi-Wallet & Custom Token features. The new crypto management and token personalisation solutions are believed to mark a significant leap forward, forging stronger connections for businesses to explore a realm of exciting possibilities.
Bahamut Successfully Passes Hexens' and Certik's Audit: Strengthening Trust through Transparency and Security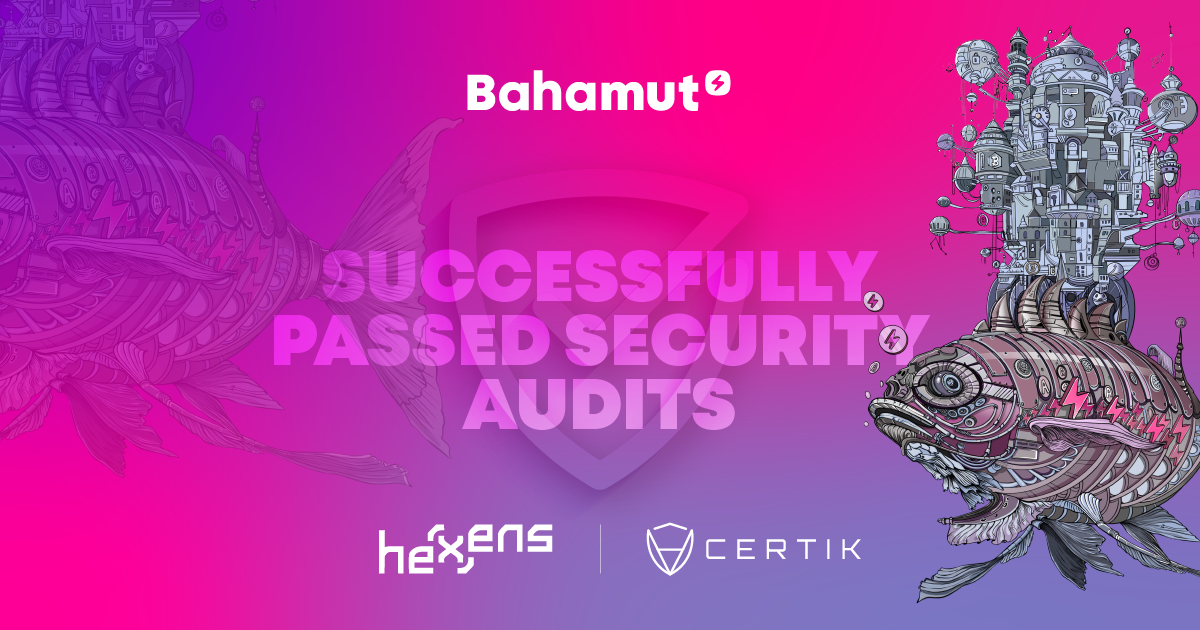 Reading Time:
< 1
minutes
Bahamut has successfully passed the audit by Hexens and Certik. This technical and economic assessment is an essential part of the commitment to maintaining high security, transparency, and performance within our blockchain network.
The technical audit scrutinized the codebase, infrastructure, and security protocols, verifying the robustness of the blockchain foundation. Economic modelling was performed regarding activity generation and accumulation to identify any weak spots or ways to exploit the system.
Bahamut emphasizes the importance of transparency and trust. The dual-audit approach assures a comprehensive and multi-dimensional assessment of the systems, fostering greater user confidence.