Global Esports Federation Preparations Take Flight for the Commonwealth Esports Championships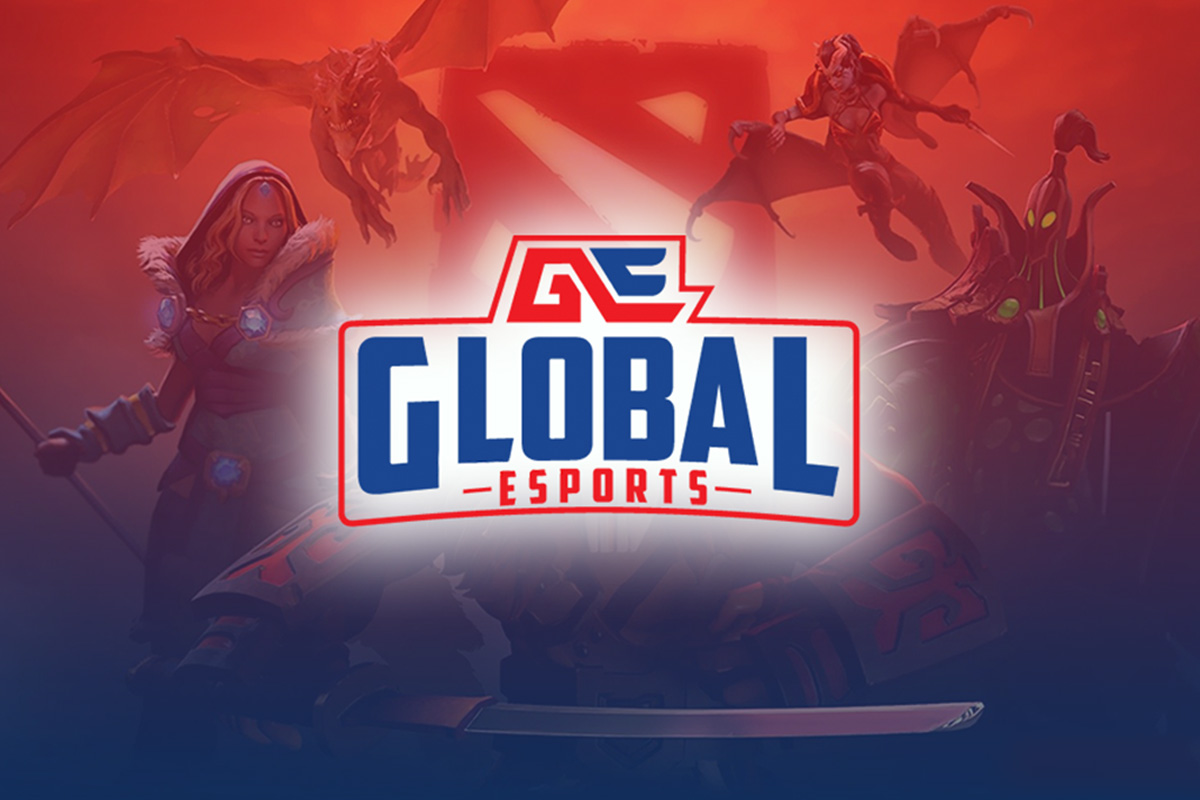 Reading Time:
2
minutes
With six months to go, preliminary planning for one of the most anticipated esports events this year – the inaugural Commonwealth Esports Championships – has kicked off, headed by the Global Esports Federation (GEF) Director of Esports, Kelvin Tan, who was named Tournament Director for #CESC2022.
The first team preparation guide meeting is due to be held this week, with the Commonwealth Games Federation (CGF), GEF and British Esports Association set to jointly lead the meeting, designed to brief delegations as they begin team selections and preparations.
The #CESC2022 will be staged in Birmingham on August 6 to 7 at the city's International Convention Centre (ICC) and is lining up to be an in-demand ticketed event for spectators. The Commonwealth Esports Forum – a global convention of thought leaders and idea creators – will be held at the same venue on August 5.
Bringing together esports athletes from across the 72 Commonwealth nations and territories, the Commonwealth Esports Championships is a joint initiative by the GEF and the CGF, as part of the Strategic Partnership announcement in May 2020.
"The Commonwealth Esports Championships is a breakthrough for esports and will be staged in the Commonwealth Games host city of Birmingham. Following the mind-blowing viewership at December's Singapore 2021 Global Esports Games, with more than 500 million global views, it's exciting to start moving and taking our prestigious event portfolio to cheering fans around the world again," Paul J. Foster, CEO of the GEF, said.
The GEF is meeting with partners, including the Commonwealth Games Federation, the British Esports Association, FACEIT, IMG – who produced the Singapore 2021 Global Esports Games, and the West Midlands Growth Company, among many others. FACEIT is the GEF's Strategic Partner for Esports Services and is responsible for the production of the Commonwealth Esports Championships.
"I'm proud to be leading the teams in Birmingham to lay the foundations and establish the event team with our partners. We look forward to welcoming our community to the first-ever Commonwealth Esports Championships this summer," Kelvin Tan, Tournament Director for #CESC2022, said.
"Despite the challenges in 2021, the GEF has staged three editions of the Global Esports Tour, multiple #worldconnected series events, and our flagship Global Esports Games. We have welcomed the feedback on GEG 2021 from our community in last week's Townhall session, and event debriefs with the stakeholders in Singapore, the publishers, IMG and all the delivery partners. In this very dynamic time for esports, we continue to evolve and shape our portfolio and adapt each of our marquee events," Paul J. Foster said.

1xBet Sponsors Esports Organisation Tundra Esports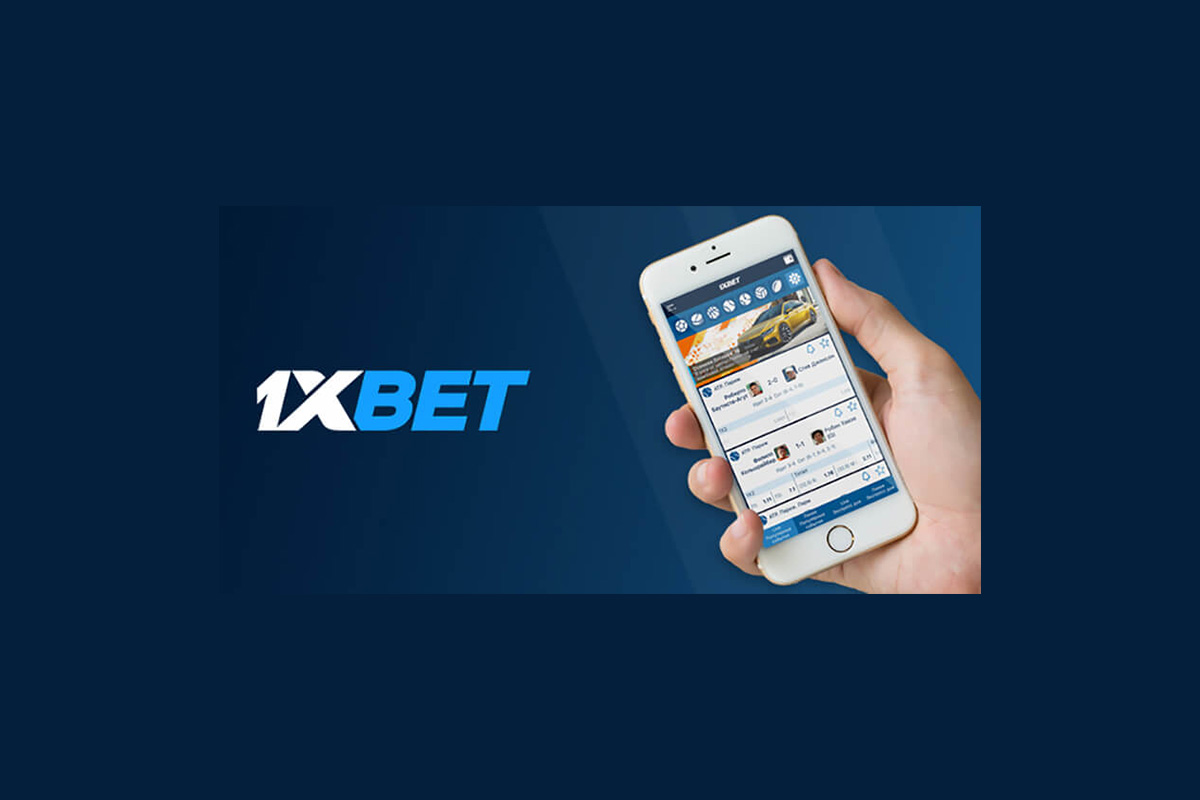 Reading Time:
< 1
minute
1xBet has become a sponsor of the world-famous esports organisation Tundra Esports.
According to the terms of the three-year contract, the 1xBet logo will appear on Dota 2 roster jerseys and the organisation's online portals. In addition, the agreement also includes several activities also been planned for Tundra's digital platforms and the official 1xBet website. This will help the bookmaker attract a new audience to enjoy the brand's wide range of services.
Alex Summers, a spokesperson for 1xBet, said: "Esports is one of the most important areas of the company's operations. As a rule, the disciplines in it are very dynamic, so fans get a lot of excitement and thrills while watching.
"Esports are already very popular, and the number of fans has grown tremendously. But, most importantly, it has great potential for further development, so it is vital to support both individual organisations and esports as a whole.
"This is a task that 1xBet is accomplishing. Our brand is with esports – seriously and for a long time. The start of cooperation with Tundra Esports is further proof of a reliable bookmaker's desire to be at the forefront of the development of esports."
Tomi Tikkala, Head of Business Development at Tundra Esports, said: "I'm sure the theme of our partnership with 1xBet will be new achievements, bright emotions and big wins. The motto of our organisation is #TundraTribe. We hope that very soon even more esports fans will know these words. There's a big adventure ahead of us together – stay tuned."
Oddin.gg poised to significantly scale and add new product verticals after recent $4.5m Series A fundraising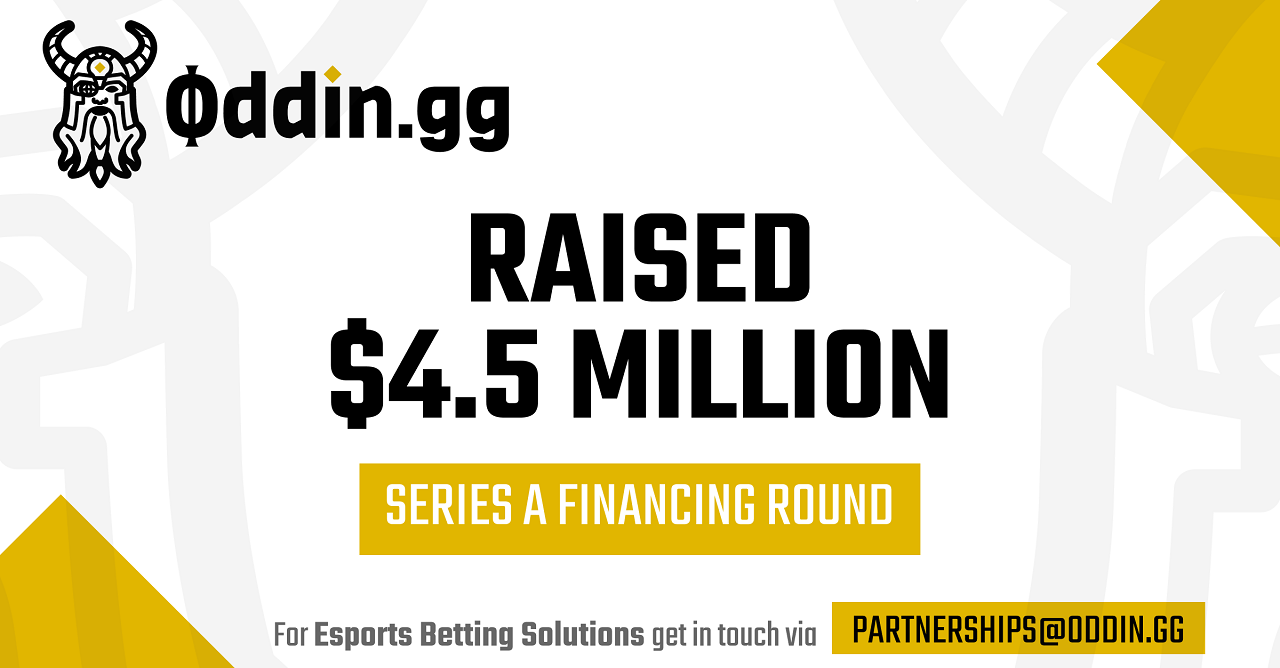 Reading Time:
2
minutes
Oddin.gg, the world-leading B2B esports odds feed, risk management and iFrame provider, is extremely proud to announce a Series A financing round, during which the company raised $4.5m from current investors, as well as from Velo Partners and Genting Ventures.
The round comes after ongoing business momentum, during which the company has not lost a single client in the last 3 years while signing landmark B2C deals with Betway, Yolo group (sportsbet.io and bitcasino.io brands) and Loot.bet, among others, plus major B2B deals, including OpenBet, Aspire Global and Altenar, to name a few. Oddin.gg operates on all continents, and recently started offering its services in New Jersey, US. They have current applications for licences in other US states as well as Ontario, Canada. With an almost 9-digit monthly USD handle under management, the company delivered a 6.7% average margin to its clients in 1H 2022. As one of the very few in the esports ecosystem, the company broke even in July 2022.
The funds will be used to strengthen Oddin.gg's position as a global esports B2B betting leader and to expand to new verticals. Oddin.gg offers a 360° approach towards esports betting, providing betting operators everything they need to set up successful business operations. This includes data visualisations, marketing, odds feed, risk management, and iFrame.
The Series A round comes after a successful seed round in early 2020, in which Oddin.gg raised $1.2m.
Oddin.gg Co-Founder and CEO Vlastimil Venclik said: "On behalf of the entire Oddin.gg team and myself, I am proud of everyone involved. First of all, we want to thank our clients and partners who share our vision and who have made our growth possible. At the same time, we feel fortunate to work with our investors and to see this investment helping us to scale. This round will help us to continue enjoying our exponential growth and development of new services that will cement our position as a leader in the industry. I want to thank all our partners for their trust, and we will work tirelessly on our vision to justify it!"
Genting Ventures said: "We are impressed by Oddin.gg's technology with class-leading metrics for esports betting. From an industry standpoint, we see the dynamic potential of esports, and identify Oddin.gg as a key player offering top-tier data and service for its partners in the competitive gaming space."
Velo Partners said: "We were immediately impressed with Oddin's best-in-market esports odds products, as well as their broader strategy of building an esports ecosystem to service all of their customers' esports needs. We look forward to being a part of this compelling growth story in the coming years"
Quadrant reveals new controller with SCUF Gaming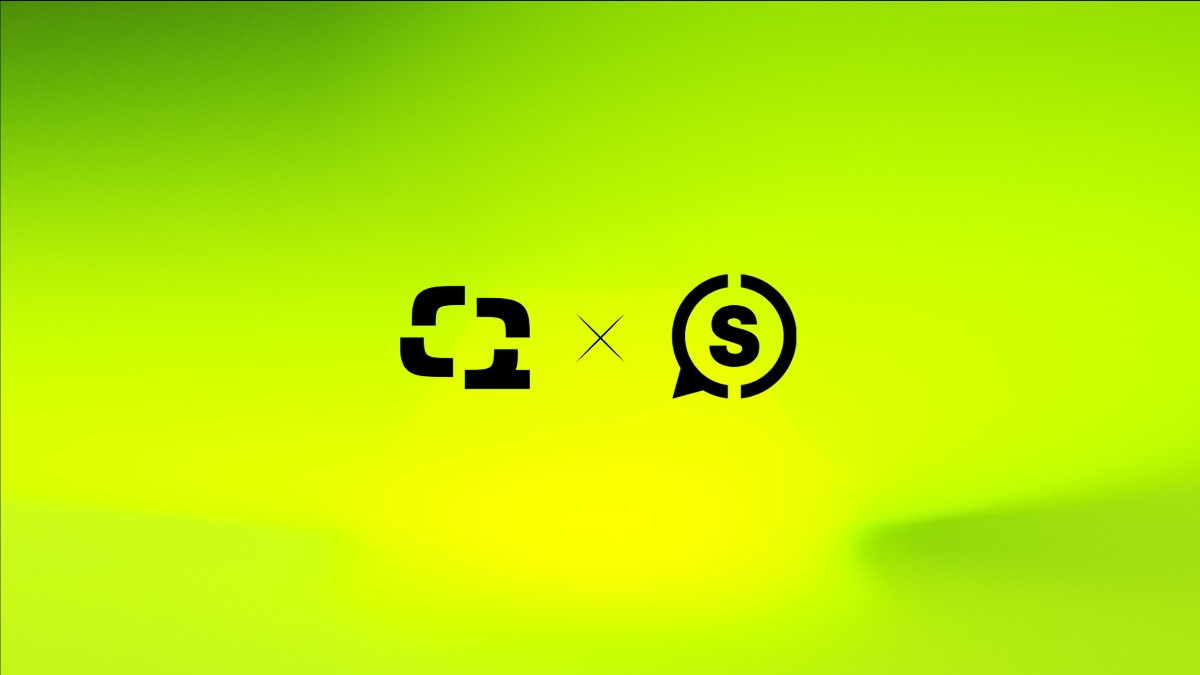 Reading Time:
2
minutes
Gaming, lifestyle, and esports organisation Quadrant reveals controller range with premier performance gaming controller manufacturer SCUF Gaming.
Quadrant, a gaming, lifestyle, content and apparel brand founded by Lando Norris, has today (16 August) announced a new controller range.
Produced with partner SCUF Gaming, a leader in the design and manufacturing of high-performance gaming controllers, the Quadrant range will be available for all platforms with unique Quadrant colours and design available on scuf.co/Quadrant with an additional –5% discount on all orders with coupon code "Quadrant".
This latest project pushes the partnership to the next level, as Quadrant continues to enjoy unprecedented success in the gaming and esports worlds.
Since embarking on a journey into competitive Esports in late 2021, Quadrant has become one of Europe's leading Halo rosters. Quadrant's Halo Team secured its best result to date last month, finishing second after a close-fought final in the Halo Championship Series event in Valencia.
Up next for Quadrant's Halo Team is the Orlando Major in September, culminating with the all-important Halo World Championship 2022 event (20-23 October) as the team looks to build on its exceptional form to secure a first-place finish before the season end.
As Official Controller Partner, SCUF Gaming will continue to play a crucial role in Quadrant's success. A global innovator in its own right, SCUF Gaming create industry-leading custom gaming controllers and premium accessories for console and PC that are used by both professional Esports competitors and casual gamers.
Following the release of the eye-catching Quadrant controller range, the two organisations are already working on exciting future content for both Quadrant and SCUF Gaming audiences, with new releases set for the coming months as the partnership continues to develop.
Jamie MacLauren, Chief Sporting Officer at Quadrant, said: "We're extremely proud to announce the launch of our Quadrant x SCUF Gaming controller.
"This project has been in the works for a while, and we're delighted to see it come to life and provide our community with a high-quality and high-performance Quadrant controller for their gaming sessions."
Diego Nunez, VP of Marketing Corsair Gaming, said: "We're excited to take this exciting partnership to the next level by combining Quadrant's distinctive fluro brand with our high performance controllers!
"As Quadrant grows as one of the most versatile and exciting Esports brands in the world and our PS5 Reflex and Xbox Instinct cement their place as the top performance controllers, we're delighted to launch this new design combining racing, lifestyle and gaming.
"The time has come for Quadrant's Halo team and content creators to get their hands on a unique controller, while ensuring that fans can get their hands on it as well and not only join the #sQUAD, but #TeamSCUF too!"