A solid and stable foundation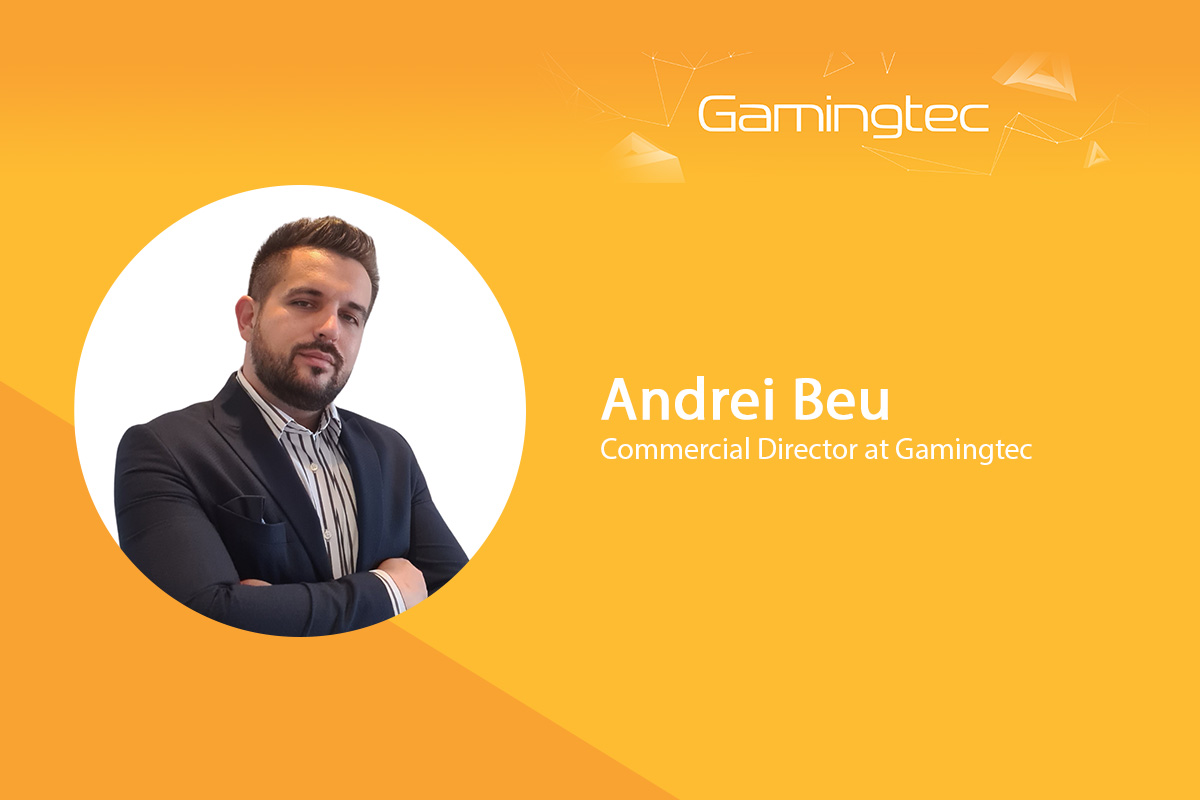 Reading Time:
3
minutes
Andrei Beu, Commercial Director at Gamingtec, says platform stability is the most critical factor for online sportsbook operators seeking to drive acquisition and retention during the next 12 months of major sporting events
The next 12 months will witness some of the biggest sporting – and betting events – in the world. From Winter Olympics to the Super Bowl via the World Cup, there will be plenty of action above and beyond the standard sports leagues and tournaments that run each year.
This presents a huge opportunity for online sportsbook operators to acquire new customers and to also drive additional value out of those already engaged with their brand or brands.
To leverage this, many operators will focus their attention on multi-million-dollar marketing campaigns combined with frankly insane bonusing. This is often a given around such events, but this spending will be for nothing if operators do not get the basics right.
The foundation of this is of course the platform and tech stack, which must be stable, safe and secure. If it is not and players receive a bad experience, they will simply wager with a rival.
I would argue that absolutely the most important factor is platform stability. If a sportsbook is not stable then it will not be able to handle the huge surge in betting activity – more than half of the American population is expected to bet on the Super Bowl this year, for example.
Defining platform stability:
But what exactly do we mean by platform stability? At Gamingtec, we define platform stability as having all functionality and features working properly at all times. This ensures that players can access the sportsbook and use it as they would expect to.
Our aim is to deliver 99.5% uptime as we believe that is achievable with the current technologies that we work with and the number of third parties that plug into our platform.
Of course, we – and other technology providers – must deliver this level of stability and uptime at all times and in particular during big sporting events when the number of users accessing the sportsbook and the volume of bets is peaking.
This is no mean feat especially when a platform has any number of third parties that plug into it. This can be further hampered by legacy technology, and this is why some operators and providers are forever trying to strike the right balance between functionality and technology debt.
Casino is where the real volume is at:
A real pain point for sportsbook operators can occur when they branch out into the online casino sector. While there are many reasons to do this – engage new players, cross-sell to current bettors, etc – this can put tremendous strain on a platform.
While a big sporting event can result in millions of bets being placed over a short period of time, this is almost insignificant when you consider the number of casino transactions that take place on any given day of the week.
This is why having a strong technical foundation and platform is key for all operators at all times and not only during major sports events.
Technical debt is the greatest threat to stability:
When it comes down to it, technical debt is the greatest threat to platform stability and that is why operators must keep investing in their technology or work with a third-party platform provider that does. This is a major undertaking regardless of the approach used.
This means developing new technologies all of the time in order to remedy the flaws and glitches and to also improve speed and tenacity. But it is important to achieve architectural balance so that new and old can still work together while also being reliable and stable.
For those running a proprietary platform, this requires a small army of developers and engineers and for those white labelling platforms, it means working with the right partner from the get-go.
Whether looking to drive acquisition during a major sports event or simply delivering the best experience possible to players, platform stability must be the foundation of any online sportsbook or online casino.
If it is not, all of the resources and money invested in acquisition, retention, bonusing, payments, customer support, etc can be for nothing.
Just think about it – if you were to try to sign into a sportsbook and the log-in page kept crashing, what would you do? If you are anything like myself, you would walk away from that book and through the doors of one of its many rivals.
Exclusive Q&A w/ Paul Buianov, Founder and CEO at BetCare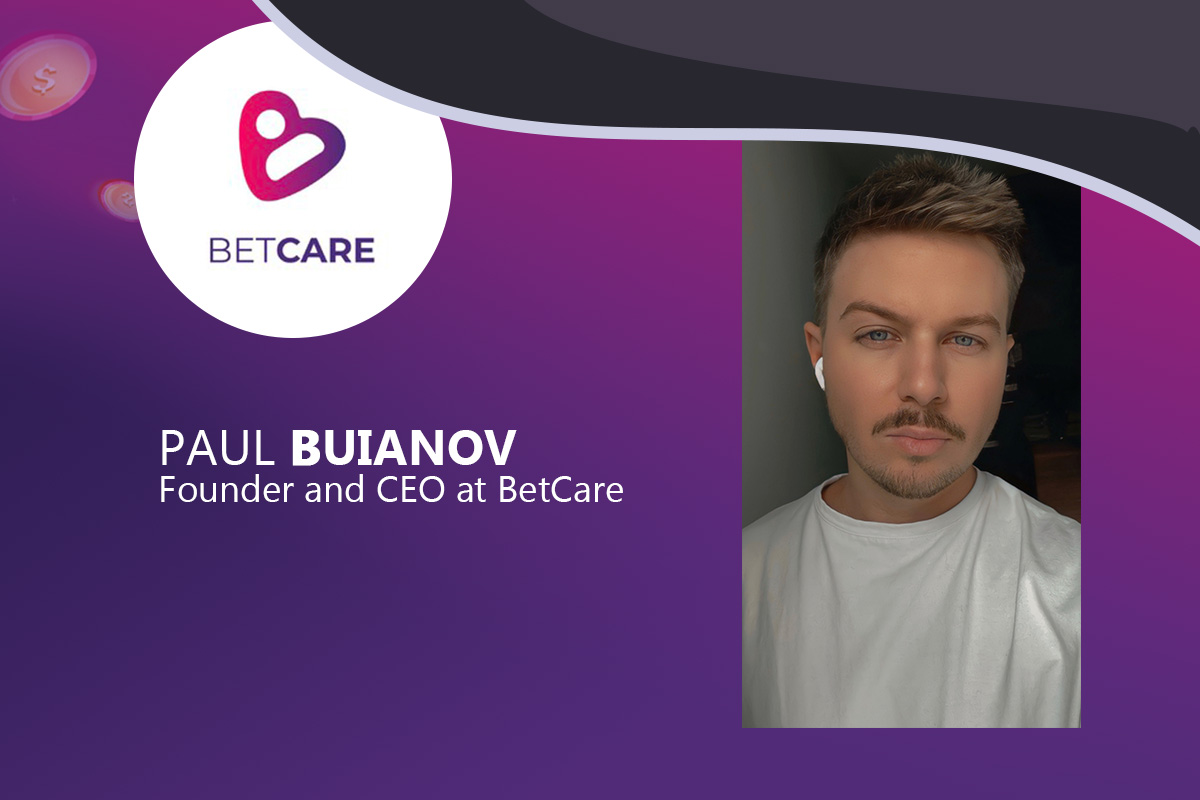 Reading Time:
3
minutes
Why is customer service so important for online casino operators? How does it allow them to stand out from their rivals? 
Customer service is one of the most powerful player acquisition tools available to online casino and sportsbook operators. It allows brands to quickly build trust with players, and to answer any questions they may have before signing up, depositing and playing. This makes it a very important part of the onboarding process. Customer support is very much the front line for operators and the first point of contact the player will have with the brand. It's also vital to retention, with good customer service providing players with answers to any questions they may have, resolving technical issues and strengthening responsible gambling processes and procedures. This means that customer service can be a significant differentiator, making players feel better looked after and more appreciated than at rival brands. The personal touch should never be underestimated, as this is often what keeps players coming back for more.
What are the key challenges that operators face when it comes to customer support? Does this differ from market to market? If so, how? 
The greatest challenge with customer support in any market is ensuring that player questions are answered and that requests are satisfied. This might sound easy, but it's not. Customer support must be available 24 hours a day, seven days a week. Agents must have a deep understanding of the online casino/sportsbook and how it works, while also being able to communicate with players with patience and empathy, and in a language they understand. This is especially challenging for operators active in multiple markets around the world – like the rest of their proposition, customer support must be localised.
How can these challenges be overcome? 
To overcome these challenges, operators must build out a sophisticated customer support function with a highly trained team that can provide round-the-clock support in the market where their brands are active. What's more, they must not be afraid to communicate with players – ultimately, communication is what makes customers feel valued and important to the brand. Internally, customer support must have a clear understanding of the business and the casino/sportsbook and have a direct line of communication with other departments and teams. This is the only way issues can be effectively escalated and resolved. As you can tell, customer support is a vast, all-encompassing part of the business and that's why many operators look to outsource this part of the business to specialist third parties.
What does gold standard customer support look like? How can it be achieved?
In addition to the above, gold-standard customer support must be available to support players across all touchpoints and moments in their journey with the casino or sportsbook. This covers from the first time they land on the site through onboarding, depositing, playing, withdrawing and loyalty. That's why it is so important for agents to be highly trained and also work hand in hand with other departments in order to be able to deliver the support players need with any aspect of the brand or their play.
Is customer service important from a responsible gambling perspective? How? 
Yes, it is vital. Effective responsible gambling comes down to communication with players and customer support agents are best placed to do this. By asking the right questions, they can understand player behaviours and help to determine if they are displaying signs of problem play. Those with the right training can also make interventions and direct players to the support they need. But customer service can also be preventive, making players aware of the risks of gambling addiction and helping them use the tools available to keep in control of their play. Ultimately, prevention is the best approach as it stops players going on to generate gambling problems, and customer support is a very effective preventative tool.
Why should operators look to outsource customer support rather than build an in-house team?
Building out a customer service function is a significant undertaking, especially for smaller operators that tend to have to prioritise other areas of the business. Customer support specialists such as BetCare can take control of the entire function and localise it for each of the markets the operator targets. We have the experience and the expertise to know what it takes to deliver five-star support, and the team in place to provide it. We also offer a range of additional services and solutions, such as reactivation, attracting players including mass-mailing and SMS campaigns along with KYC, risk payments and analysis of players' behavioural patterns.
We pay special attention to VIP players, not only by providing exceptional service in a range of languages but also by varying our communication channels. We initiate communication with VIPs and, even more importantly, via the platforms they want to use.
Exclusive interview with Vladimir Malakchi: Evoplay kicks-off in Ireland!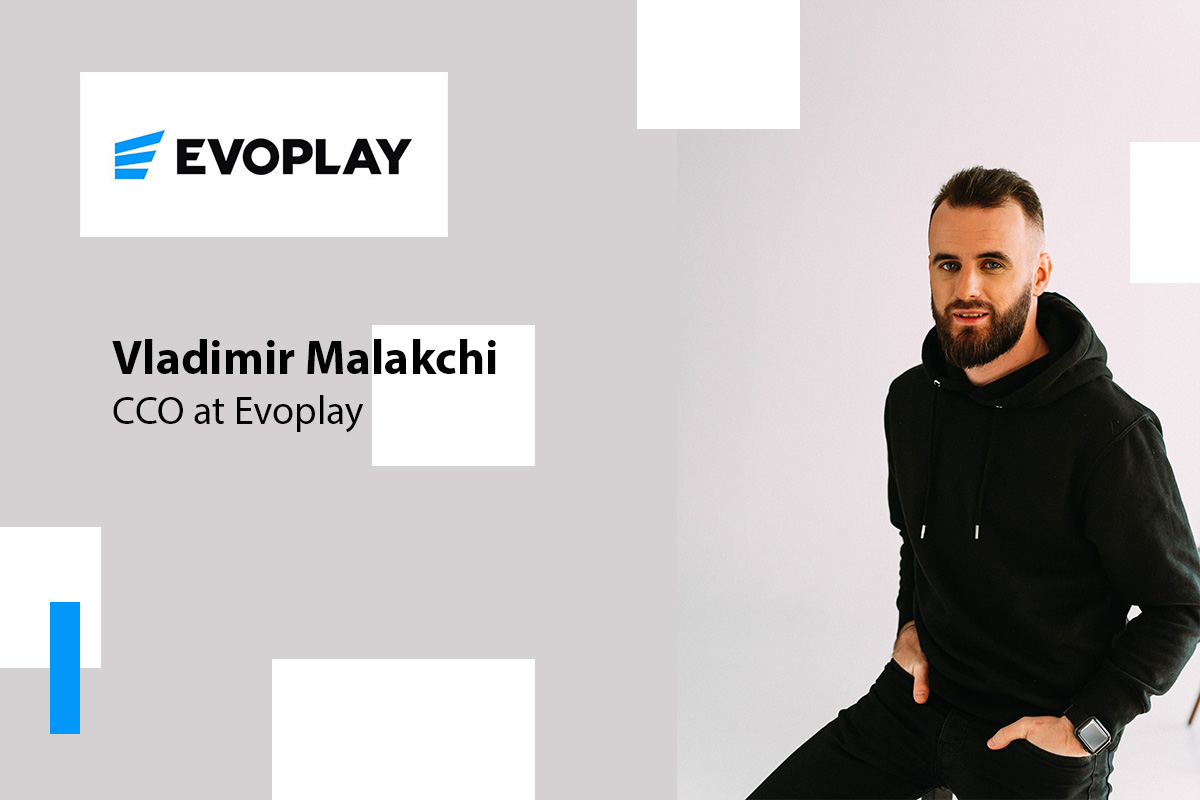 Reading Time:
3
minutes
Capping off an outstanding year for Evoplay with multiple industry awards and deals with major providers, including Relax Gaming, Bragg Gaming Group and Fortuna, we sat down with Evoplay's CCO, Vladimir Malakchi to talk through his plans for their Irish debut.
The burgeoning Irish market is one of the fastest-growing markets in the iGaming landscape, but what promise does it hold for Evoplay?
I would say that the Irish market's steady expansion stems from a crucial factor – a strong demand for iGaming. The latest research illustrates that Irish gamblers constitute one of the largest iGaming audiences across Europe. To be specific, around ​​59% of Ireland's population regularly gambles online, rendering it a particularly attractive jurisdiction for providers that are looking to expand into up-and-coming markets.
Our recently established partnership with Novibet has allowed us to unlock the Irish market and reach iGaming enthusiasts across the country with our highly sought-after titles, including 52 gamification-packed video slots and 10 instant games, featuring bestsellers such as our World Cup-inspired Penalty Shoot-out.
How are you looking to cater to Irish players' preferences, and how does that impact your game development strategy? 
Online casino is in good company amongst some of the most popular types of entertainment in Ireland, and our rich portfolio is more than suitable to provide its players with the experiences they desire. The people in Ireland are sociable, outgoing, entertaining, and enjoy participating in healthy competition thanks to the nation's rich heritage in sports.
Evoplay's games are well-known for their innovative and gamified elements, which are core tenets of the development process surrounding each product. For this reason, we can rest assured that the variety of content we provide caters to all demographics of Irish players, with titles stacked full of social features such as leaderboards, live chats, progress systems, and tournaments.
The inclusion of these features ensures maximum excitement for players, thanks to their support of social interaction and healthy competition between players, with the experiences further enhanced by strong betting features, customisation, and well-designed peripherals.
Is there a particular demographic of Irish player that your products have seen success with?
As our development strategy is to create products that capture the imaginations of a broad audience, our games are popular with a real variety of demographics, from conservative players all the way to the next generation. Those coming from a background of traditional casino games will find a lot of joy in our impressive selection of our retro slots, such as the Fruit Super Nova series, while next-gen players seeking something fresh and unique can dive into our collection of modern experiences, featuring innovative yet easy-to-understand titles stacked full of social elements.
With almost half of the Irish population being interested in football, supporting football clubs and consuming a spread of sports content, our renowned football-themed instant game – Penalty Shoot-out – has every chance to become the next big hit in the market during the World Cup and beyond.
How have your Irish-themed slots been received by players in the region?
We already have Irish-themed titles in our portfolio, and that's not only in regard to slots but instant games too, which have become the perfect accompaniment to Saint Patrick's Day and a portion of our more traditional content.
Ireland as a country has a very rich culture and supplies us with so many exciting opportunities to develop themes and plots to create leading experiences. I am sure that the distinctive charm and the local peculiarities of Irish culture will inspire us to develop more titles that feature elements of Irish heritage in the months ahead.
Having recently taken your sought-after games portfolio live with Novibet, do you have any other operator deals on the horizon?
Ireland is a high-potential market with an online casino vertical generating more than €200 million year on year. Establishing an agreement with an operator as respected as Novibet is the first step in reaching Irish customers and making a statement about what we do at Evoplay. We definitely see more partnerships within the jurisdiction on the horizon and welcome opportunities to further establish a solid footing in the region.
Maximising casino cross-sell during the World Cup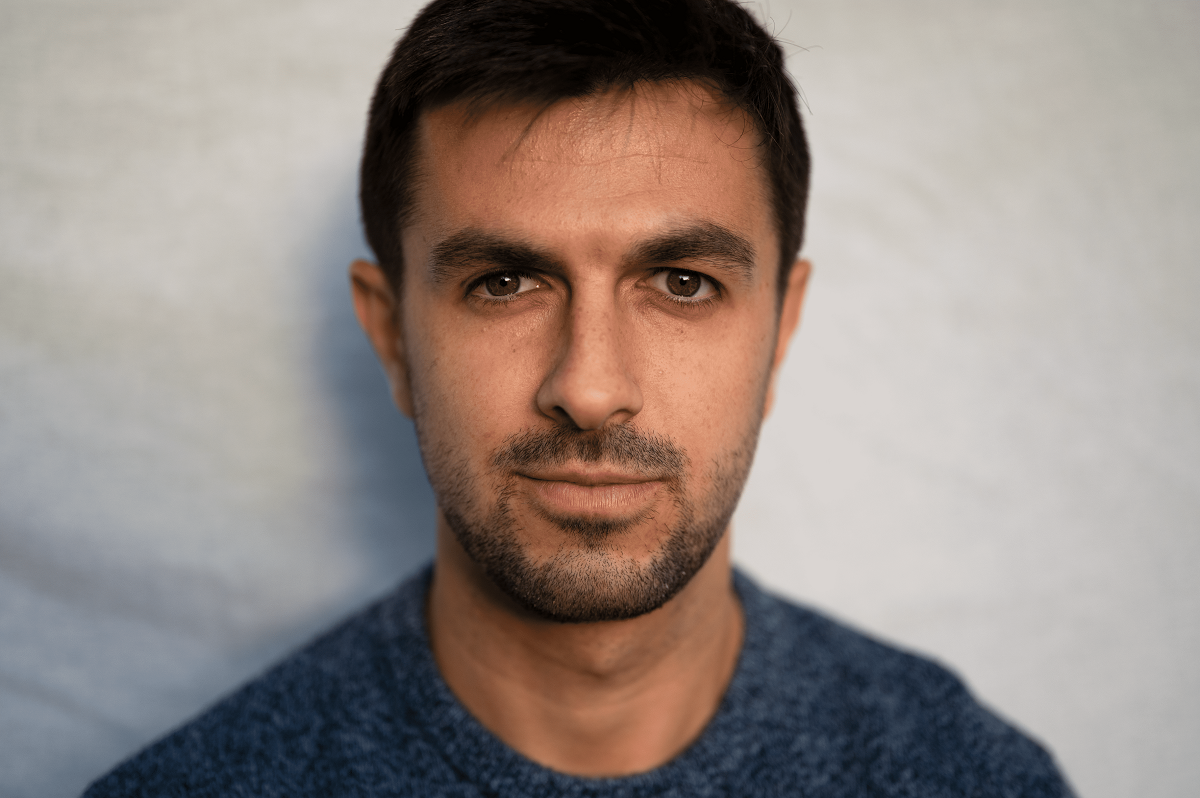 Reading Time:
3
minutes
The excitement created by the World Cup is such that it doesn't just mean huge potential gains for sportsbooks – there is also massive casino cross-sell opportunities to be had.
European Gaming spoke to Alex Bolton, Casino Manager at Mobinc, about the initiatives the company is taking to maximise this potential as the tournament gets into full swing.
How big an opportunity is increased sportsbook traffic to operators when it comes to their casino sites?
Sportsbook is just one of the pillars accredited to the success of casinos and there's plenty more to offer players. That said, the demographic it captures is far more distinct compared to those seen in more traditional gambling models, because in most cases the customer's enjoyment of watching live sporting events often precedes their interest in betting.
As a result, the opportunity to acquire this particular type of customer is not one that casinos should overlook. A winter World Cup represents a great opportunity for all operators who should expect a rise in engagement with the number of sports fans eager to get involved. The festive season always sees a jump in casino activity, so the synergy we can expect from a corresponding World Cup is incredibly promising. Those who are well prepared can also maximise their revenue by supplying entertainment during the event's downtime and off-peak matches.
How do they attract sportsbook customers to play casino games if they have not done before?
There are several methods for casinos to cross-sell traditional slots to customers that have been acquired by their sportsbook. One of the more popular methods is to run slot-focused promotions on the sportsbook, which gives players the chance to win rewards that are themed around live dealer titles or slots. The key is to showcase the value and experience of these products without customers having to risk their own money.
Moreover, you can cherry-pick a range of particular products to cross-sell to sports bettors, this can certainly enhance their user experience, whilst increasing the overall retention rates. By picking the correct products operators can deliver the optimum betting experience that sports-bettors seek, allowing them to dip in and out while also enjoying the matches.
What sort of promotions have you got planned and how will players and providers benefit?
We have several promotions lined up which will be running over the course of the World Cup and we cannot wait to unveil them to our customers, including free spins, deposit bonuses and vouchers redeemable for World Cup matches. The event is guaranteed to be a spectacle and with it occurring once every four years we hope our themed initiatives will be enjoyed by players.
Additionally, with some targeted cross-selling we expect our partner providers will also enjoy a piece of the action in what's guaranteed to be a very busy time for the industry. With the World Cup just around the corner, we're eager to get started.
Are there regional variations at work here and how do you tailor your offering to specific markets or in countries with teams participating in the World Cup?
We're delighted to see Canada and Japan qualify for the World Cup; two of the biggest markets we operate in. What makes this more exciting is the fact that this will be Canada's first-ever appearance in the iconic tournament, allowing us to tap into a brand-new demographic.
Through strategic positioning, we're aiming to significantly enhance the experience for our Canadian customers as they follow their nation during its exciting World Cup debut. Meanwhile, with Japan being a more experienced participant, their involvement captures a recurring demographic of football fans and we're primed to take advantage of this.
How can casinos convert newly arrived customers on a longer-term basis?
In an extremely competitive environment, to secure long-term conversion operators must provide the best casino experience possible. The quality and quantity of websites facilitating gambling in the current market are incredible, and when the bar is this high there is simply no room for complacency.
The market is also in a constant cycle of change with regulatory and market developments happening all the time. With this in mind, it's vital for operators to be on the front foot so that they can ensure they're catering to these changes, whilst simultaneously delivering an exceptional customer experience.
During massive events such as the World Cup, when community spirit is high, word of mouth can do wonders to get new players on board. Ensuring these converted customers stick around as the event comes to an end is the next challenge for operators, but a fluid gaming experience is essential, as are the RNG and live dealer content that complement the sports betting experience.