Coda Launches "Infinite Arcade"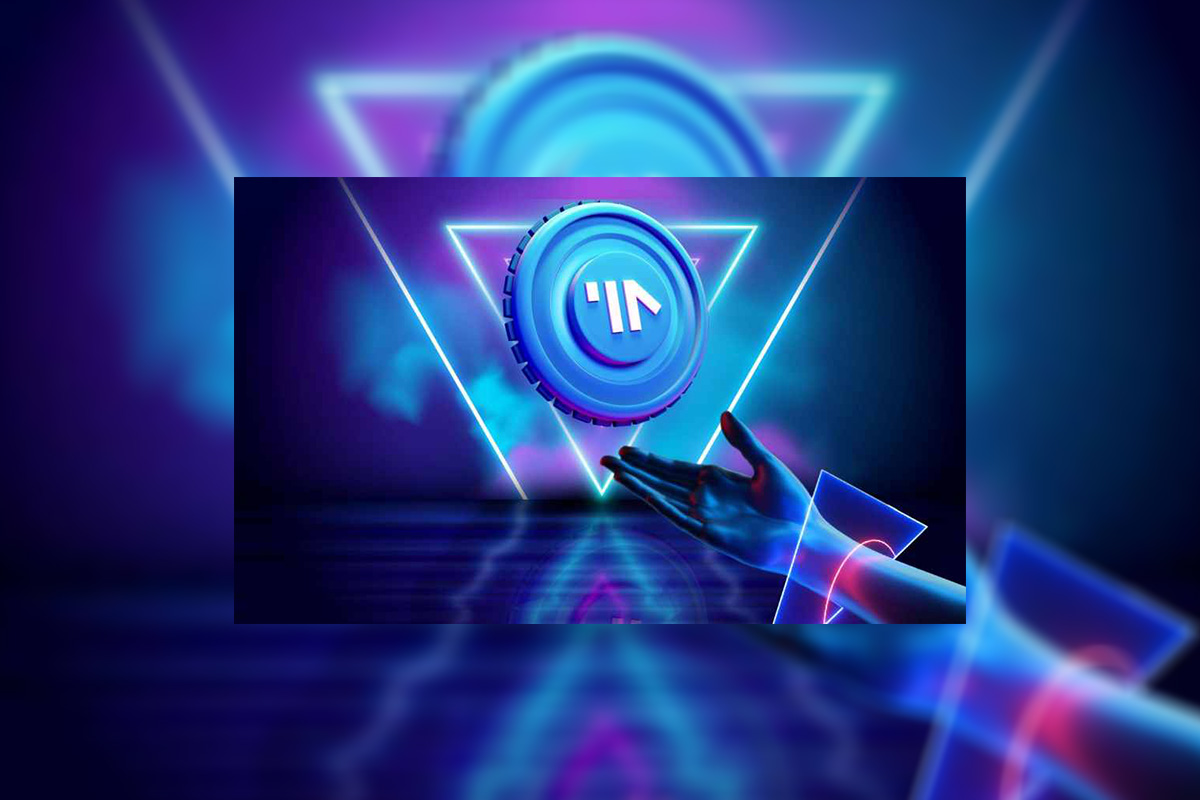 Reading Time:
2
minutes
Self-publishing platform Coda has launched Infinite Arcade, a new ecosystem supported by mobile devices to allow mobile game developers to integrate play-to-earn and NFT features into existing games.
Mobile game developers can access Infinite Arcade through a simple SDK for iOS and Android, reducing the barrier to entry for games developers looking to integrate Web3 elements like Play and Earn, community ownership, and tokenomics. Infinite Arcade will allow game developers to introduce these Web3 dynamics without the need to redesign existing game mechanics or compromise their existing Free-to-Play business, which will be crucial for scaling mobile metaverse gaming (powered by blockchain technology) across the mass-market casual mobile gaming. And by enabling casual mobile games to enter the metaverse within a single day, Infinite Arcade has the potential to introduce two billion global casual mobile gamers to blockchain gaming.
Şekip Can Gökalp, CEO of Coda and a founding contributor to Infinite Arcade, said: "The mobile gaming industry stands at an inflection point with the arrival of emergent technologies like blockchain, NFTs, and Web3 ideology. We strongly believe that Web3 will drive huge benefits for the gaming industry and its passionate creator and player communities. Our vision is to eliminate barriers for mobile gaming talent to enter this space with authenticity, and bring world-class gaming content to players who are invested in ownership and community. We are still in a very initial stage with this project, and we look forward to growing as members of the gaming community start to join us. We feel it's time to stop building walls, and focus on bridges."
Infinite Arcade will launch with an initial network of 10 "mass market" casual mobile games, with plans to bring over 200 games to the platform by the end of 2022.
Şekip Can Gökalp added: "Most existing blockchain-powered mobile games have fairly complex Web3 mechanics and deep game designs, thus, they don't necessarily appeal directly to the mass audience of casual gamers. So Infinite Arcade aims to be an evolving ecosystem that combines the mass-market appeal of free-to-play casual gameplay with a range of options for individuals and Guilds to get involved in community ownership."
Anton Horbatov, Chief Product Officer at 24Play, said: "With Infinite Arcade, we're entering the future of mobile gaming. Web3 offers new opportunities for developers, such as engagement with vibrant communities and additional revenue streams. We're excited to explore Play and Earn dynamics with Infinite Arcade, which has made the onboarding a simple journey for us."
Blockchain Gaming Goes Mainstream: Nefta and GAMI's Partnership Simplifies the Jump to Web3 Gaming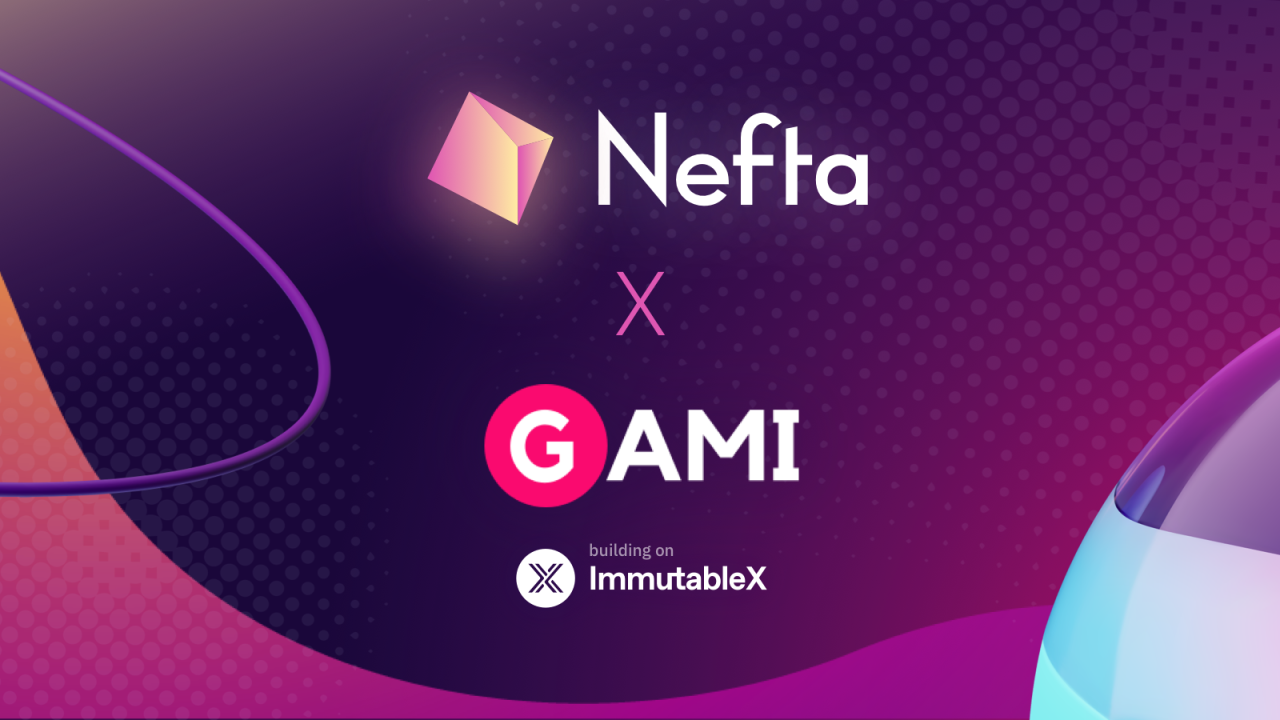 Reading Time:
3
minutes
Nefta, the Web3 technology platform, has partnered with blockchain gaming studio, GAMI, to make the future of Web3 gaming a reality for millions of players.
With a focus on creating accessible and enjoyable games for all, GAMI is on a mission to facilitate the mainstream adoption of Web3 games. With a focus on games created for fun and enjoyment rather than earning, bite-sized and unobtrusive tutorials will help new players understand and engage with Web3 features including earning assets from the game into their own wallet, and being able to buy & sell those assets.
For players already within the Web3 ecosystem, it won't matter which blockchain their wallet is on, as they can easily log-in and start playing straight away. By partnering with Nefta, GAMI's games will have access to powerful backend architecture that helps eliminate the segregation of Web3 gaming, creating a unique 'multi-chain' game experience.
With Nefta's blockchain technology, players of GAMI's titles can earn and own in-game items through gameplay to keep, trade, or sell, without having to connect a wallet. These assets are stored in wallets that are built into the game, and accessible by signing in with an email address. This gives easy access to blockchain gaming for players that are new to Web3.
GAMI's upcoming battle game, Knockout Wars, allows players from different blockchains to play together for the first time, without the need for new wallet sign-ups. Nefta manages seamless integration of multiple blockchains, creating a frictionless, chain-agnostic gaming experience.
By integrating signup and wallet creation, Web2 and Web3 players can enjoy uninterrupted gameplay and trade assets with integrated and unobtrusive wallets. Nefta's technology is removing common roadblocks for Web2 players, making the future of Web3 gaming more accessible than ever.
GAMI is proud to operate on the Immutable X (IMX) Blockchain, the premier blockchain platform dedicated to gaming. Nefta has recently made IMX available as a blockchain option in its platform, providing the security of Ethereum with the speed of Solana. With no gas fees for transactions, IMX offers a truly free and accessible Web3 experience for all.
Geeshan Willink, CEO and Co-Founder of Nefta, said: "We're passionate about making the benefits of item ownership in games accessible, and we are excited to partner with GAMI to make that happen. GAMI will make use of our one-stop-shop toolbox to power the backend blockchain elements. The Nefta programme will be used to create the integrated and unobtrusive wallets and build the architecture to connect, communicate and transact across different blockchains. Our end-to-end platform provides everything GAMI needs to build, launch, and operate high-quality Web3 games, leaving them free to do what they do best; making it easier than ever to enjoy blockchain gaming."
Junayd Miah, Co-Founder of GAMI, stated, "Our goal is to be the leading gaming studio for a seamless transition from Web2 to Web3 gaming by creating accessible and enjoyable games, without the barrier of blockchain knowledge. We aim to disrupt the mobile gaming industry by leveraging blockchain, NFT and AR technologies to create immersive Play & Earn mobile games. GAMI is on a mission to onboard the next 100 Million mainstream gamers to Web3 by making it as easy as logging into your email.
"By integrating Nefta's comprehensive Web3 toolbox, we are creating the blockchain architecture to enable multi-chain, multiplayer gameplay. This means it doesn't matter if you have your wallet on Solana, BSC, Polygon or another blockchain; you can still connect and play with your friends, even if they're not on any blockchain at all."
Knockout Wars will be available to download on the Google Play Store by the end of January 2023.
Most Secure Bitcoin Casinos To Play In 2023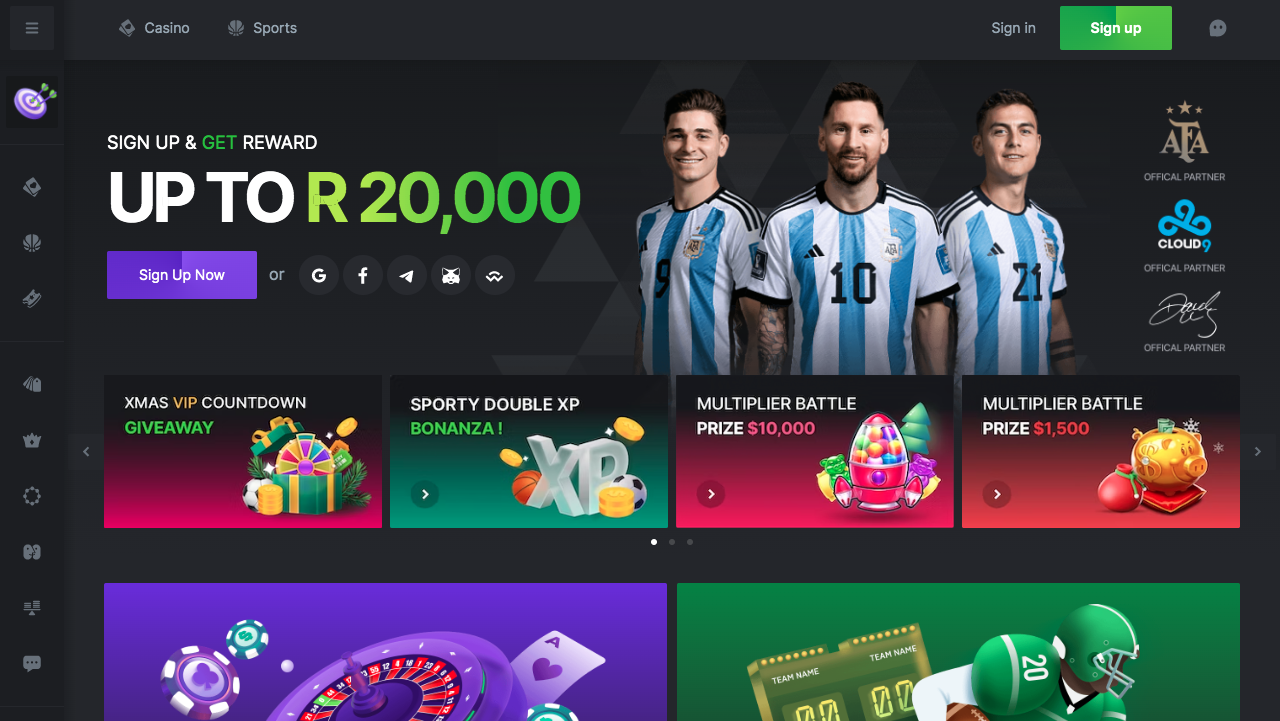 Reading Time:
4
minutes
Online gambling is a popular activity among many internet users. With the advancement of technology, we are able to explore a new spin on traditional games. Blockchain casinos specialize in all the best gambling games while using blockchain technology to secure user privacy. As a result, many gamers find gambling with cryptocurrencies such as Bitcoin to be a great option.
Choosing a secure blockchain casino to play with is essential to make sure that you are able to enjoy gaming. Just like traditional gambling, you still need to ensure that you are on a safe and trusted website. In this article, we will give you a detailed guide of the most secure Bitcoin casinos to play in 2023.
Advantages of Using a Blockchain Casino
What are the advantages of a blockchain casino?
Confidentiality: All transactions on blockchain casinos are handled in bitcoin or other cryptocurrencies, which don't require you to reveal your identity. This makes users feel safe.
Fast transactions: Bitcoin has a fast processing time and low transfer fees so you are able to receive your earnings at a faster and cheaper rate than if you had used fiat money.
Higher bonuses: By playing on a blockchain casino, you can gain much bigger rewards and bonuses than those offered by traditional gambling sites.
Are Blockchain Casinos Safe?
Yes, blockchain casinos are safe. Data theft and hacker attacks are a common threat to online gambling sites. However, blockchain technology helps to protect data privacy and is designed to be more resistant to hackers.
What Are the Risks of a Blockchain Casino?
The risks associated with blockchain casinos are data miners and cyber theft. By using a VPN (Virtual Private Network) and gambling platforms that have a valid SSL certificate you are able to mitigate these risks.
You are most prone to the threats of bad actors when you are using unverified websites and clicking unknown links. Always verify a website before you use it. CasinosBlockchain is a reputable site for discovering the most secure blockchain casinos out there.
The internet can be overwhelming with information, making it hard to identify which blockchain casinos are secure and which are fraudulent–that is why we have created this guide for you.
Let's take a look at trusted Bitcoin casinos.
Most Secure Bitcoin Casinos to Play in 2023
1.   BC.Game casino
BC.Game casino has built trust with users over the course of 5 years. Since 2017, the community-based crypto casino has grown to host over 8000 games–such as Dice, Saviour Sword and Blackjack. They are committed to fair gaming and offering players rewards of up to $220,000 in welcome bonuses. They are licensed by Curaçao, with a well-built website to give you the best playing experience.
The goal of BC.Game is to eliminate all unfair factors that players may face so that they are able to have fun. This blockchain casino also places emphasis on making transactions transparent, therefore, they cannot be manipulated.
2.   Stake casino
Stake casino has an official Curaçao eGaming License, which is the standard amongst cryptocurrency gambling platforms. Although they do not offer welcome bonuses, they offer over 1000 slots and casino games including Dice, Keno and Limbo.
What stands out about Stake casino is that they have a blog and forum with discussions on all the latest news. Because of this, you can be sure that you will always find necessary updates regarding the platform which is important in the case of a security breach. They offer 2FA for account protection.
3.   Cloudbet
Cloudbet is different compared to other crypto gambling sites because it focuses on sports betting for games such as NFL, World Cup, NBA and NHL. For players who also enjoy casino games, their catalogue has a variety of games to play using Bitcoin. On Cloudbet, you are guaranteed name-brand games with quality graphics as opposed to knock-off games. They offer welcome bonuses of up to 5 Bitcoin.
As a pioneer in the blockchain casino space, Cloudbet is very experienced. Their long history means that they are safer. You can contact their support by live support and email. Their website mentions that they "limit access to your personal data to those employees, agents, contractors and other third parties" which shows that they take security seriously.
4.   Bitcasino
Bitcasino is an online casino and sportsbook platform. Founded in 2014, it is the oldest blockchain casino on this list. The catalogue consists of slots and casino favourites such as Poker and Baccarat, and even exclusive games like their Bitcasino Billion game. Bitcasino offers a welcome bonus of up to $50,000.
With more experience in the industry, Bitcasino has been able to develop their security practices more than others. Their website has outstanding informational support. Their website has a detailed FAQ that answers questions about their security and data privacy practices. They have a good reputation in the market.
There is an option to withdraw in either cryptocurrency or fiat money. You may be required to complete a KYC when withdrawing a large amount of funds.
5.   Metaspins
Metaspins is a newer blockchain casino in the market. It has a large catalogue of slots and casino games and offers incentives for players for their participation, including random drops of up to $100,000. It is licensed by Curaçao.
One of the things that stands out about Metaspins is their 24/7 support with multiple options, including email, live chat and group chat support with instant response. The platform has also applied a 2FA security measure to prevent cyber attackers from hacking user accounts.
Bitcoin gambling is a new and exciting way to game on the internet. It is becoming the preferred option for many who value their data privacy and want complete confidentiality when gaming. Playing on blockchain casinos is also a great way to earn different cryptocurrencies and learn more about blockchain.
Before you choose a blockchain casino, make sure that you do your own research to check a platform's credibility. When contacting support, always contact support directly on the site or via an email address from the site.
Fan Engagement Startup STAN, In Collaboration with GodLike Esports, Organizes GodLike Bootcamp Tour to Enable Fans to Meet their Idols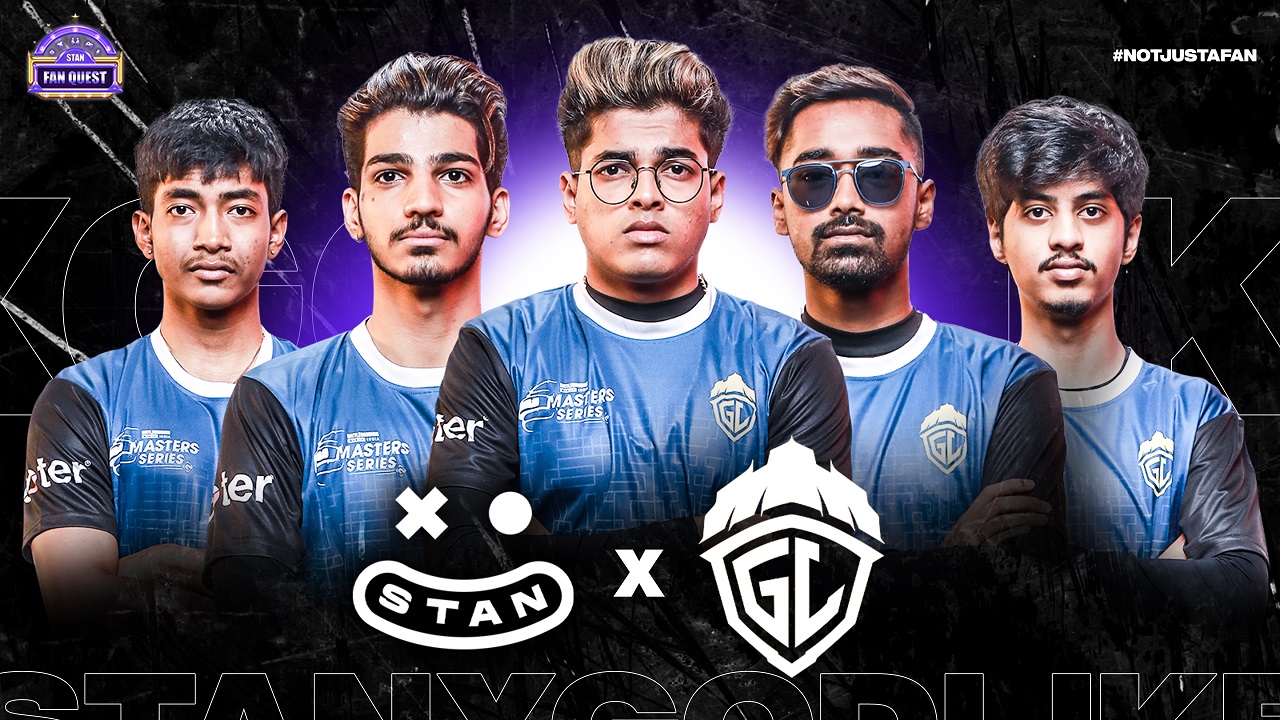 Reading Time:
3
minutes
Bengaluru-headquartered blockchain-based esports fan engagement startup STAN has announced that they have successfully concluded a first-of-its-kind user engagement activity in the form of an in-person Bootcamp visit arranged in collaboration with India's leading esports team GodLike Esports for the young esports fans in India. As a part of this initiative, 4 fans belonging from different parts of India, named Ansh Sahu, Taufeek khan, Armaan Khan, and Shaik Mohammed Younus, were being facilitated a day-long tour to the GodLike Bootcamp in Mumbai – the largest and grandest gaming facility in India as of today, where these fans got the once-in-a-lifetime opportunity to meet their esports idols, including celebrated esports players like Jonathan "JONATHAN" Amaral, Abhishek "ZGOD" Choudhary, Arshpreet "GiLL" Singh and Arjun "SHADOW" Mandhalkar, among others.
This activity (Bootcamp tour) was a part of STAN's ongoing digital giveaway event named STAN FanQuest – where they are giving away a plethora of exciting prizes worth upto INR 25 lakhs to a select group of fans, which includes Bootcamp tours, Instagram Live sessions with creators, talkshows and signed merch from creators, among other exciting rewards or perks.
These four fans who had the chance to visit the GodLike Bootcamp were the ones who were previously granted early-access to the JONATHAN Limited Digital Collectible (LDC) via STAN mobile app, which included the incredible fan perk of meeting India's most-popular BGMI player Jonathan  personally at the GodLike Bootcamp. Notably, STAN had, earlier this year, announced a long-term collaboration with GodLike Esports, as a part of which the JONATHAN LDCs were released on STAN's platform. Besides, purchasing and owning the JONATHAN LDCs has also enabled the users to get access a wide range of other benefits such as exclusive in-app benefits, being a part of early access and discounted collectible sales on STAN, instant rewards on STAN, premier STAN Club access,  STAN's upcoming FanFests' access, and so on.
Speaking about the activity, Nauman Mulla, Co-Founder & COO, STAN commented, "It was a proud and happy moment for us to be able to take some of the fans (whom we like to call STANs) to visit the largest gaming facility in India, the GodLike Bootcamp located in Mumbai. At STAN, our constant endeavor is to provide our users and the esports enthusiast community at large with such thrilling and sought-after fan experiences, which a fan would not otherwise get to experience very often. In the longer run, we hope to unleash more fan experiences like this one. For example, we have soon planned to take more STAN users to similar valuable destinations including a tour of S8UL Bootcamp."
Jonathan from GodLike Esports said, "It was a fantastic experience to meet, greet and play with my superfans at the GL Bootcamp. Big ups to STAN for facilitating this visit and bringing my fans closer to me and the other creators and gamers at GodLike Esports, and I'm looking forward to more such awesome fan engagements in the times to come. STAN and GodLike are both on a journey to uplift and revolutionize esports in India, and I'm glad and proud to be a key part of this mission."
Armaan Khan (a fan) commented, ""It was an unforgettable experience to meet and play with the legendary Jonathan and other members from GodLike. It was like a dream-come-true moment as I met the creators whom I have admired for a very long time. I still cannot believe that this happened, and I'm extremely grateful to STAN for making this possible."
During the Bootcamp tour, each of the fans received the wonderful opportunity to not just meet the nation's leading esports athletes from titles like PUBG: NEW STATE, Call of Duty Mobile, and Battlegrounds Mobile India, as well as multiple content creators who were present at the Bootcamp, but also got to play on their favourite athletes' and creators' gaming setups and interact like never before with their esports idols. Furthermore, with a detailed tour of the Bootcamp facility facilitated especially for them, the fans were able to observe closely how a grand gaming facility is run, how esports players practice therein, their routine and their day-to-day activities, and much more. The tour ended with a dinner hosted for the fans along with the presence of the GodLike team members, followed by gifting the creators'-signed goodies and merchandise to the fans. All in all, the experience was like a dream-come-true for all the fans, with a couple of them even getting extremely emotional and/or taking inspiration to pursue esports as a professional career option.
Notably, the GodLike Bootcamp is a state-of-the-art facility spread over an area of 25,000 sq. ft., located in Mumbai, India, which houses the 40+ strong GodLike team, including the esports players, content creators and management team at GodLike. On the other hand, STAN has built a uniquely-crafted one-stop platform for the constantly growing pool of esports fans in India and the world to optimally engage, play and grow closer to their idols in the esports space. And they have already inked digital collectibles and/or NFT related partnerships with several leading esports athletes and esports teams/orgs in India.