Casinokrypto Shocks The Casino World With Its Newest Inclusions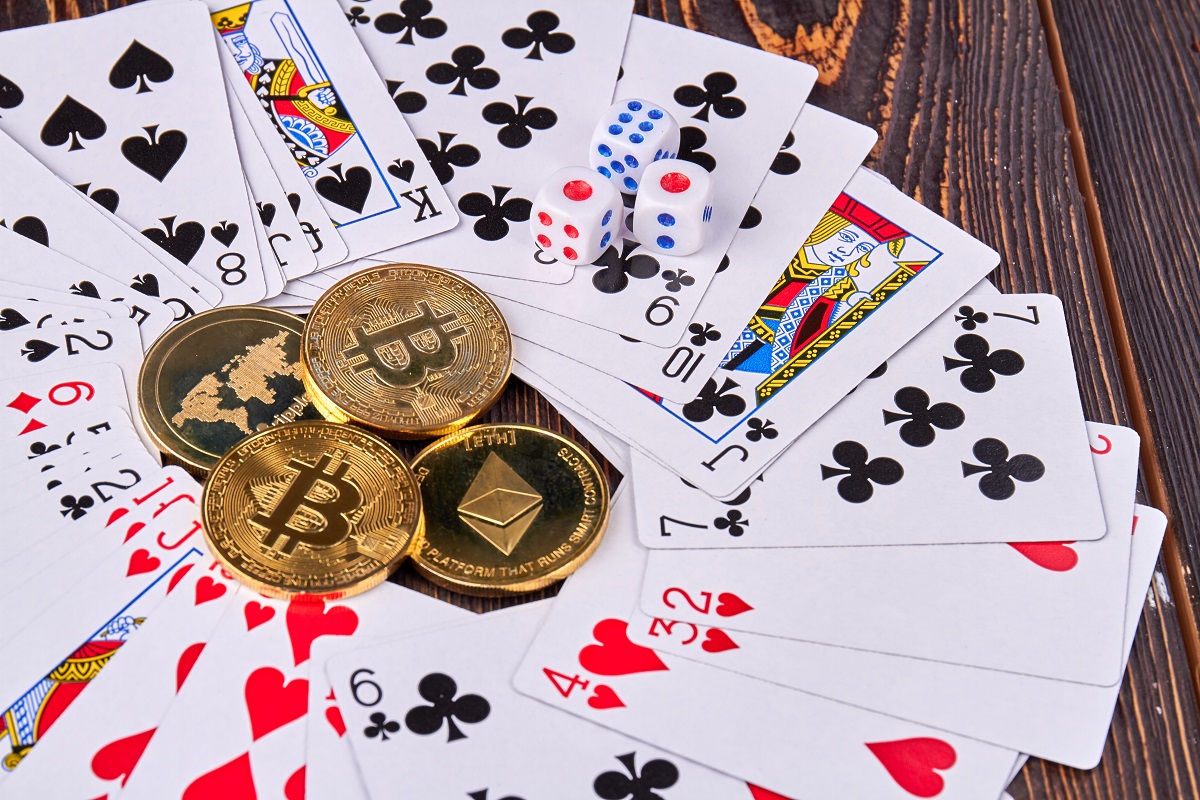 Reading Time:
3
minutes
Casinokrypto.com announced its active involvement in the Krypto betting space by providing Krypto news and reviews of online crypto casino brands. This online hub is created especially for Norwegian gamers due to the many restrictions placed by the Norwegian authority on online casinos.
Since the Norwegian government now prohibits the use of Visa and Mastercard in traditional online casinos, cryptocurrencies for online casinos have become the new fit. Moreover, digital currency is taking over.
The purpose of this newly introduced addition into the Norwegian online casino space is to enable users to bet with their cryptocurrency and create a platform that allows users to see that games are safe and fair. Since crypto transactions are run on blockchain technology, it assures players that there would be no foul play.
At the same time, the newly launched CasinoKrypto News offers players the newest updates on happenings in the online casino and crypto world. The hub has set a system in place to verify news and updates that will be released on its website.
Also, CasinoKrypto has carefully selected some online casino brands that are featured on the website. With the help of experienced researchers and casino players, the online casinos have a list of casinos to meet almost any casino player's needs. These brands include modern and classical games with tons of rewards. Some of the features casinos include:
Stake Casino
On her website, Krypto Casino has announced its latest inclusion, Stake Casino. Launched in 2017, Stake Casino is a Curacao-licensed online casino. It is said to be owned and operated by Medium Rare NV. The casino provides her gamers community with different games, including slot machine games, live casinos, table games, and much more.
Just as it should be, casino lovers can bet using directly from their wallet for a crypto casino.
Stake Casino welcomes players with its large selection of sporting games to bet; among them are table TENNIS, volleyball, FIFA, baseball, CRICKET, snooker, MMA, and many more.
Stake casino also offers competitive odds and markets with 100 fair scores determined by Random Number Generator.
Bets.io
Krypto casino is also pleased to announce the inclusion of Bet.io on their website. Bets.io is a mobile-friendly site that solely takes cryptocurrency payments.
Bet.io is run by Bets Entertainment N.V. and is licensed in Curacao. Since its opening, this game has amassed several players due to its incentives.
It provides free spins for new players with 24/7 customer support.
Just as expected, you'll have full access to all of Bets.io's games, promotions, and bonuses once you register.
For gamblers with the marketing flair, Bets.io allows you to become an online casino affiliate, earning up to 50% percent on revenue sharing. You can use any digital assets for deposit or withdrawal – Ethereum, Tron, Bitcoin, litecoin, etc.
Before diving right in, you should know it can only be accessed by users from Germany, Canada, Australia, New Zealand, and South Africa.
Goodman
That's the question Krypto Casino is asking who is about to try out the Goodman Casino. Goodman Casino, which began in 2021.
This Curacao-licensed casino provides a wide range of games to players; you can play slots, Bitcoin games, live casino games, and much more.
Krypto Casino is excited to collaborate with this casino as it follows protocol and accepts only eligible players.
The casino is linked with the GamCare, Gambling Therapy, and Gamblers Anonymous problem gambling organizations. There are responsible gambling features in places, such as deposit and wager limitations. You can also request self-exclusion periods as needed.
Goodman beats this for gamblers who care about their data safety by using SSL encryption for data security.
Goodman Casino provides three different bonuses: a reload bonus of up to 100 free spins is offered to Goodman Casino members who make a deposit.
For a crypto casino, payment and withdrawal are swift, and it accepts Bitcoin, lite coin, Ethereum, and others.
In addition to online casino reviews, CasinoKrypto will also be reviewing several online games on its website. Currently, some reviews have been released by the website for games like:
Mine
Mine is a lively game that perfects all types of players. As its name implies, it is a land mine game with the task that you open enough stars so you do not get blown up. The more star you open, the more opportunity of winning
Crash
The inclusion of the crash came from the stables of Betfury for gamers to place bets. The better you play, the higher you win.
Pachinko
Casino Krypto includes the pachinko game for gamers. A smart game for players interested in the classic kind of game
Plank
Another of its exciting games on the website is Plank.
Dice
Casinokrypto has just come up with another thrilling Stake Casino game- Dice. It's a tactical game that involves guessing a number higher or lower than the number rolled. If you can withstand this, you are up to win.
CasinoKrypto is interested in providing the latest news and, updates, honest reviews on online crypto casinos and games for its Norwegian audiences. Players can be confident to check CasinoKrypto before playing any online games because it feeds users everything they need to know and connects gamblers with the best Krypto casino games.
While Crypto Deals with Disaster, Crypto Traders Turn to FIFA World Cup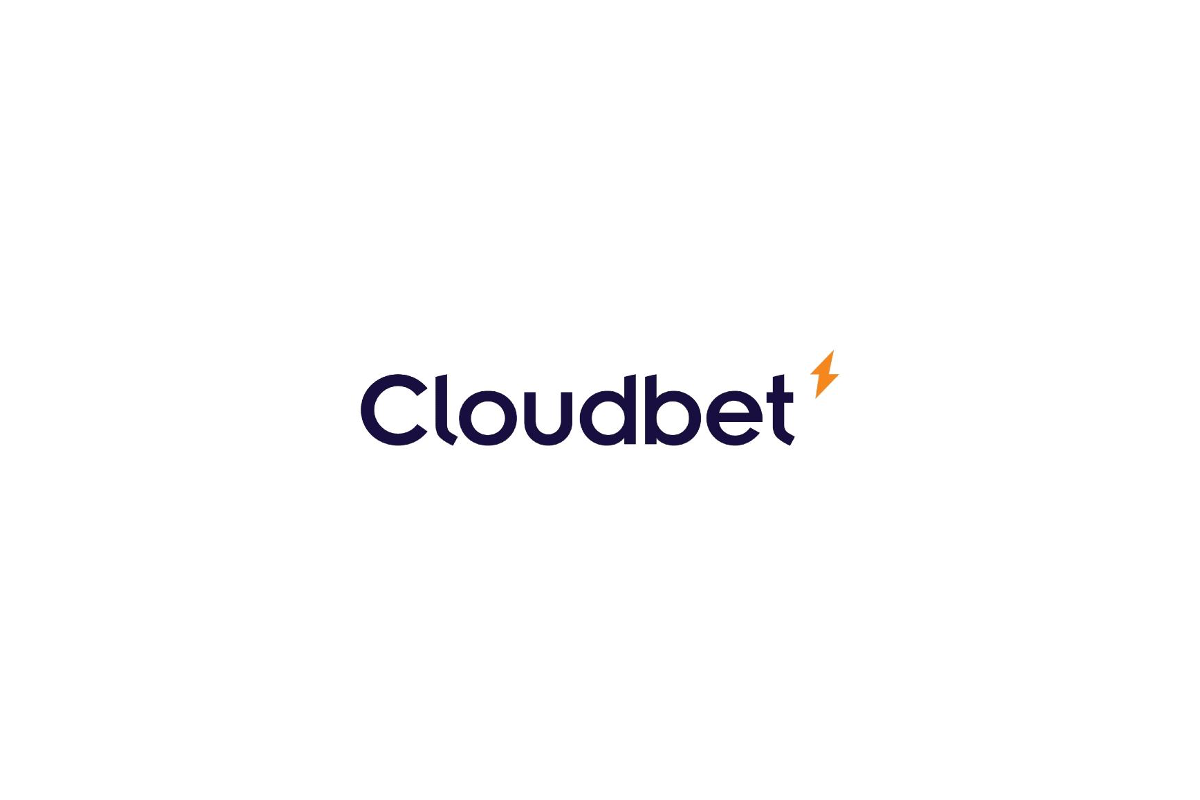 Reading Time:
2
minutes
● World Cup brings crypto users back into the arena.
● Highest deposits by volume have been from TRON blockchain
● Bets made on Argentina to lift the Jules Rimet Trophy most popular
If you can't bet on crypto, bet with it. That seems to be the takeaway this year as a crash in cryptocurrency trading markets has run up against the biggest betting event of this decade so far.
Cloudbet, the world's longest-running online crypto sportsbook and casino, has seen during the 2022 World Cup. This despite many crypto holders having seen their investments drop substantially in relation to fiat currencies since the infamous downfall of Sam Bankman-Fried and his FTX exchange.
"With sentiment around cryptocurrencies so low after FTX imploded, we weren't sure what to expect this year. But new Cloudbet accounts are being opened at a record pace, first time deposits are up nearly double, and we're seeing incredible enthusiasm among bettors," a Cloudbet spokesperson said. "The World Cup appears to have brought crypto traders and holders out of their funk and back into the arena."
According to Cloudbet, interest is also high among bettors using less well-known blockchains, like TRON. "Our highest deposits by volume this World Cup have been from TRON, which is new for us. We expect it has to do with bettors moving funds to stablecoins during market uncertainty, and then using those stablecoins to buy into the sportsbook." Cloudbet's spokesperson said the next most deposited tokens came from BNB Smart Chain, Ethereum, and Bitcoin in that order.
"Our main marketing strategy for betting during the World Cup has been a kind of word of mouth system of referrals, which allows any player the chance to earn lifetime loyalty point commissions on bets their friends make," the spokesperson said. "It's almost working too well at this point. Players are earning points so quickly that we've had to add some big ticket items to our loyalty marketplace to give them things to save up for. There's even a lamborghini in there now."
The World Cup is always the biggest betting event of any year it is played, said Cloudbet, but going into 2022, fan enthusiasm was hard to read. Many fans were disappointed by the choice of the host nation, Qatar, and in person attendance has been complicated by last minute rule changes around alcohol at games and lackluster accommodation for fans. "We thought we might be looking at a one-two punch of low fan enthusiasm and crypto trader fear mentality. It turns out, when it comes to the World Cup, even crypto winter can't stop the party."
How Online Casino is Changing the Gambling Landscape in Europe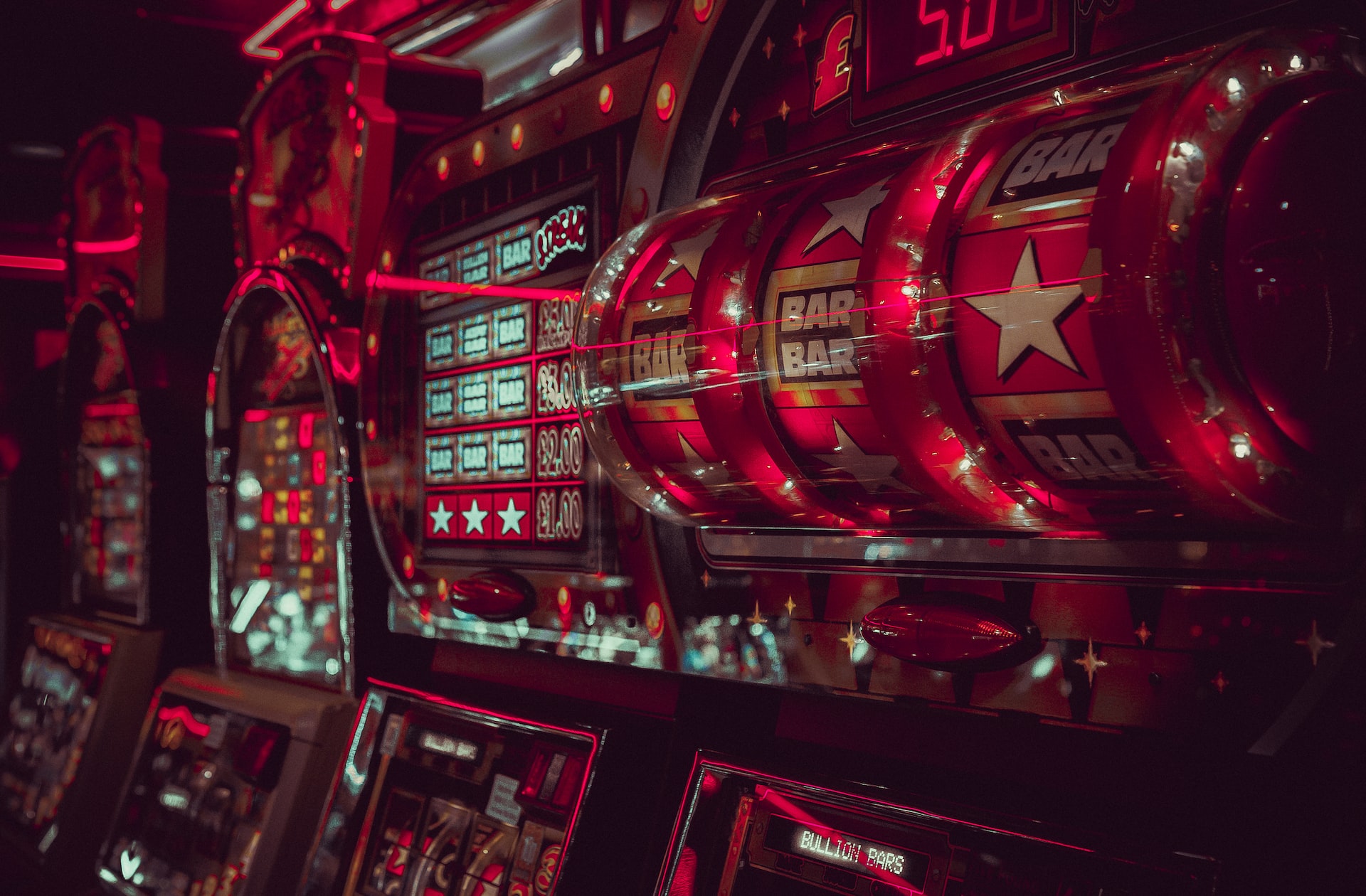 Reading Time:
3
minutes
It is no mystery that the advancement of the internet has facilitated the rise of several industries, with the online gambling industry serving as one of the finest examples. This is unsurprising to the majority, as we live in an age where digital technology is constantly evolving. Due to the proliferation of online casinos, the gaming environment in Europe is undergoing a rapid transformation. Today, more individuals prefer to bet online rather than in traditional casinos.
This tendency is most prominent in Europe, where many nations now regulate and legalize internet gambling. Moreover, with the onset of modern technologies such as blockchain, which has allowed Bitcoin bookies and gamblers to access casinos with altcoins, making it safer and faster, it is fascinating to witness how the market is shaping up.
What trends are emerging in the online casino industry in Europe?
Some of the latest trends in the online casino industry in Europe include the rise of mobile gaming, the popularity of live dealer games, and the growth of social casinos. Mobile gaming is becoming increasingly popular as more and more people own smartphones and tablets. Live dealer games are also growing in popularity as they offer a more realistic and immersive experience. Social casinos are also becoming more popular as they allow players to interact with each other and compete for prizes.
There are numerous reasons why internet gambling in Europe is growing in popularity. It is significantly more handy than traveling to a physical casino. Using a mobile casino app, you may bet from the comfort of your own home or even on the go.
Another reason internet gambling is so prevalent is that there are now many more possibilities than in the past. In the past, most gamblers were restricted to land-based casinos with a limited number of games. Today, however, there are countless online casinos to pick from, each with its own distinct game selection. Therefore, regardless of your gambling preferences, you can find an online casino that suits you.
The improving safety and security of internet gambling in Europe is a further element contributing to its growing popularity. In the past, there were concerns over the security of internet gambling. But technological advancements and increasing government regulation have mostly remedied these worries. Nowadays, online gambling is safer than land-based casinos.
All factors considered, it is not surprising that online gambling is gaining popularity in Europe. Due to its convenience, variety, and security, an increasing number of consumers prefer online gambling to traditional brick-and-mortar casinos.
The impact of technology on online gambling in Europe
The impact of technology on online gambling in Europe is significant. Online gambling is a rapidly growing industry, and technology has played a significant role in its growth. The availability of online gambling services has made it easier for people to gamble, and mobile devices have made it even more convenient.
Technology has also allowed the development of new gambling games and platforms, making online gambling even more popular. Furthermore, it has also enhanced security through blockchain, and with the combination of AI, not only is online casino more interesting but even more reliable and safe.
The future of online casino in Europe
The future of online casinos in Europe is looking very bright. With the recent legalization of online gambling in many European countries, more and more people are turning to the internet to play their favorite casino games. This trend is only expected to grow in the coming years as more and more people discover the convenience and fun of playing online.
A prominent reason why online gambling is growing in popularity is that it is becoming increasingly safe and secure. With the latest advances in technology, online casinos can now offer their players a very high level of security, ensuring that their personal and financial information is always safe.
So what does the future hold for online gambling in Europe? It looks like it will continue to grow rapidly, with more and more people discovering its many benefits.
Crypto gambling sites and profitability: why do they make money?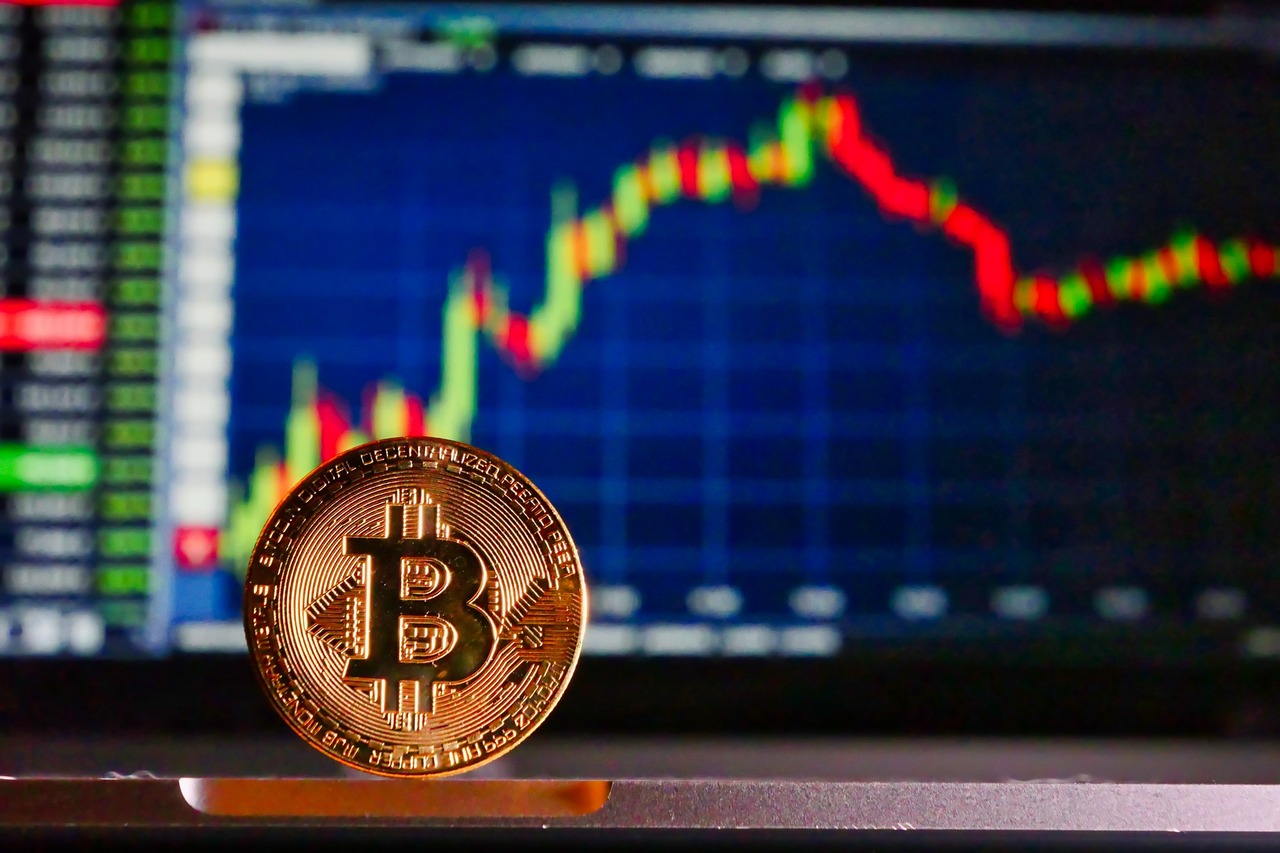 Reading Time:
3
minutes
The world of gambling is now in front of a mounting phenomenon that is literally taking over many of the markets around the world. This phenomenon is no other than the crypto casinos and crypto betting sites, that predominantly accept bitcoin payments and allow gambling to be done in cryptocurrencies or that are crypto-friendly, in the sense that they are integrating crypto-payments into their core payments and transactions systems.
In some parts of the world, crypto gambling is becoming the most dominant type of gambling. Yet in many countries, crypto gambling is growing parallel to traditional gambling. This is the case of Poland, a market that sees its bitcoin gambling rise lately. In fact, crypto gambling in Poland sees considerable growth as cryptocurrencies are gaining more and more popularity.
And as crypto-gambling is continuously moving upwards, it is only natural to wonder what it is that makes it so attractive to the gambling sites themselves. What is it that makes bitcoin or Ethereum or other digital assets a one-way option for online casinos today?
If you are thinking about why is this and generally why and how bitcoin casinos and crypto gambling sites make money, then this is the right place to read and learn!
First of all, let's clear some things out.
Crypto gambling sites operate under the same principles as traditional gambling sites.
That is, there is no apparent change or difference in how they essentially work. Customers visit the sites, gamble and/or bet, play games and so on and then if they win they withdraw their winnings, while if they lose they are not entitled to any withdrawals.
So, then what is it that makes them so attractive to companies?
It's all about more customers and more gambling
The truth is that it all comes down to customers and enhanced customer acquisition and retention as well as increased betting activity. Well, let's take it one at a time.
A bitcoin gambling site is only different from a traditional gambling site in that it accepts payments (and possibly makes payments) in bitcoin. So, on the surface, there is no justified reason for making more money than a traditional site. But, if we consider what bitcoin is, how popular it is becoming among gamblers and what the advantages that it brings to the gamblers, then it sort of shows how bitcoin gambling pays off to the companies themselves.
Bitcoin is a quick, safe, anonymous, reliable, and transparent way of transacting. So, it is preferred by gamblers, because of the many benefits including speed, security, trust, privacy, confidentiality, and credibility. A gambling site that enables its customers to enjoy these benefits – through its adoption of bitcoin transactions – is, by definition, better off in attracting customers.
The role of privacy and anonymity
Just think that there are many gamblers who are hesitating because of, let's say, lack of anonymity that typically characterizes gambling at traditional online casinos, where they have to disclose much personal information and data that otherwise they wouldn't want to disclose. Having the option to play at the casino, let's say, without giving any of their personal information, only with the use of cryptocurrencies, is like 'de-regulating' and liberalizing the gambling activity for them.
Further it can also be about gamblers not wanting anyone to know if they gamble, when they gamble, how much they gamble or how much they win (or lose). Certainly, crypto gambling gives them the privacy they want.
The role of speed
Likewise, one other factor that attracts more customers and more betting also from the existing customers is the speed that bitcoin transactions offer. Bitcoin gambling sites boast their fast processes for payments, deposits, withdrawals etc and so it becomes literally very easy and quick for users to gamble.
The role of reduced fees or no fees
Typically, cryptocurrency transactions don't generate any fees – but in some cases there are some fees, which however are way lower than the fees in traditional online gambling sites. The absence of fees works as a motivator for more betting activity and it is also a customer acquisition (and retention) factor. Just consider that fees are often inhibiting factors or refraining factors for gamblers.
Overall, these straightforward and simple characteristics of bitcoin are what make bitcoin gambling sites more profitable. But in an indirect way: bitcoin is more attractive to gamblers, so sites get to have more customers and more customers means more betting activity and more profits in the end!