How Can Fans of Sports Indulge in Playing Exciting Online Casino Games?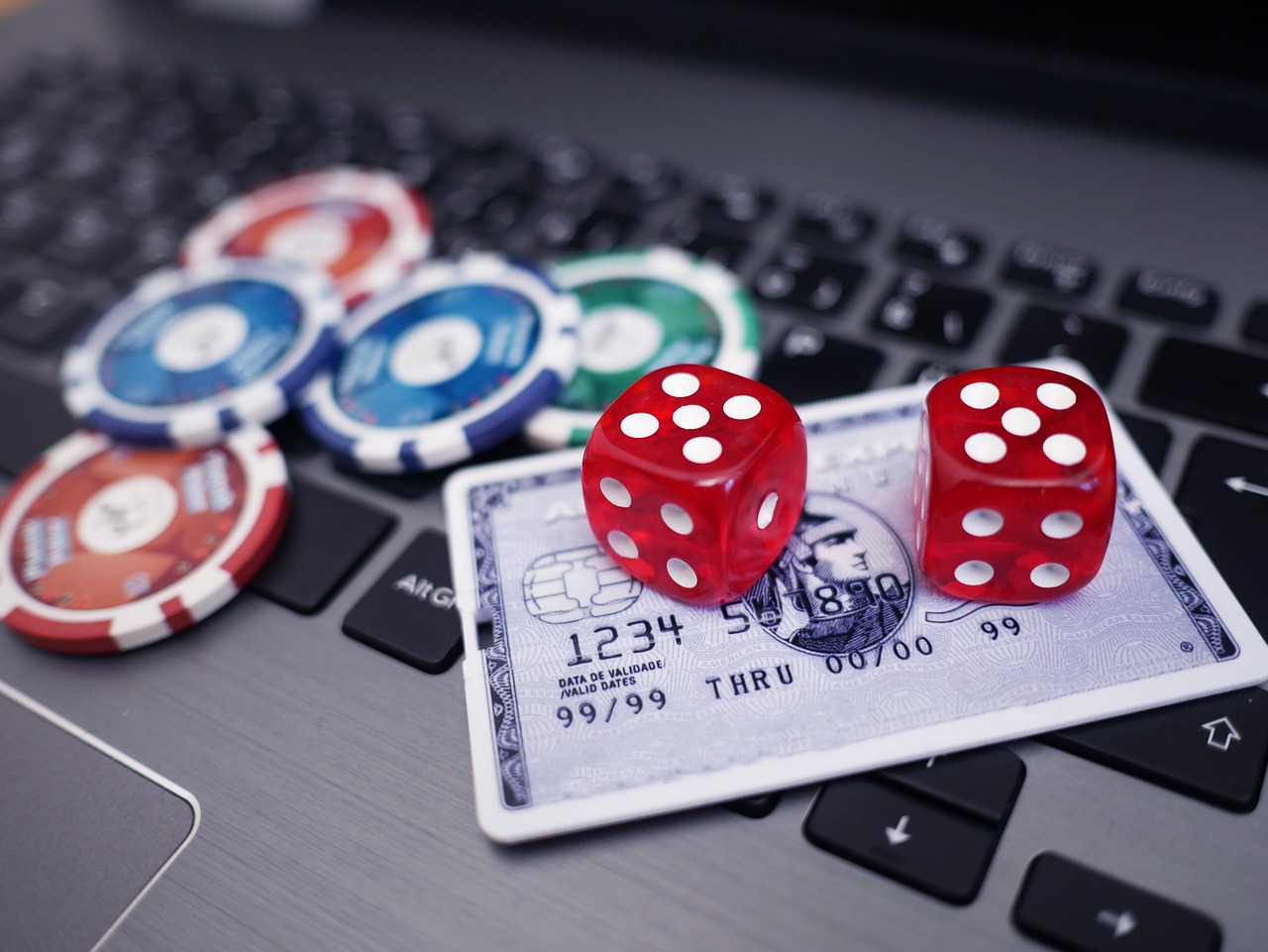 Reading Time:
6
minutes
When you are interested in playing online casino games, the first thing you should do is to find out where exactly these types of games can be played. When it comes to sports betting and casino games, the best place for fans to indulge in such activities is without a doubt online casinos. These sportsbook sites offer users lots of interesting things and they usually feature more than just one specific type of sport or game.
What differentiates an online casino from other types of sportsbook sites is that this platform manages to combine multiple forms of entertainment. If you want to play casino games along with betting on matches or matches alone, then it's pretty easy because all of these options are available on such websites.
Play online betting
There are many things that make online betting perfect for sports fans. For example, some online casino sites offer in-play betting or live betting. This is extremely exciting for pundits that want to get involved with games as they happen rather than just predicting the outcome of a match before it starts. With live betting, people can put their skills to test by making wagers while an event is happening – placing bets on whether a player will score in football, predicting who will win the next round in boxing, etc., giving them more reasons to watch matches or events closely so they have all of the information needed when deciding on the outcome of an event.
With some sites offering odds of more than 4.0, it is far easier for savvy punters to be successful at sports betting. With so many different sportsbooks and markets that are available, players can use any sort of bet that suits their interests and risk level without having to be restricted by limited options. Some sites have even developed mobile applications allowing players to experience the thrills offered by this exciting activity no matter where they are or what time it is – this makes online betting perfect for both day-time gamblers as well as those who favor night-time games!
Watching live games while betting 
This is how many sports fans indulge in the excitement of their favorite games. With the expansion of online gaming, live bets are now possible even during events that are not broadcasted live – everything happens through mobile devices. This creates a whole new level for betting fans who want to bet on various sporting events.
It's not just sports betting that can attract sports fans into online casino games. Many of these fans also share the competitive spirit of their favorite sports and teams. Thus, they would like to join in on the action if given the chance. Online casinos offer the same level of excitement as playing sports, with the added prospect of gaining money out of it. Also included here are tips for sports betting fans who want to try out their luck by playing casino games online.
Research Online Casino Games
The first step one should make before trying out any game is researching it well enough to know what skills or attributes can lead one to victory. Most games require players to have good reflexes and logical reasoning, which makes this category much more suitable for younger people. 
Games that require tactical ability are usually perfect for those aged 20 and above. Game varieties and features should also be part of your checklist, and this article from The Denver Post can give you useful insights on how to streamline your research. Online casino review sights are indispensable resources for those who want to start playing online casino games and for experienced players who want to broaden their horizons.
Practice
Once the player has researched the game, they need to spend some time practicing it. They should identify their strengths and weaknesses and then focus on honing their strengths while improving their weaknesses. If a player lacks self-esteem about playing online games, they should note that practice makes perfect and there is no harm in trying out multiple games until one finds what best suits them. Even professional sports players still play simple games such as chess during their free time so as to keep their minds sharp.
Set goals
One of the most important things to do before indulging in any activity is setting goals for oneself so as to stay motivated. For people who enjoy betting on live sporting events, they may want to set goals such as betting a specific amount on each game and winning a certain number of games. Those who enjoy playing casino games online may want to focus more on how long it takes them to complete the games and what score is needed for them to win the game. This will ensure that players stay interested in their favorite games.
Have fun
It cannot be stressed enough that people who engage in any activity should remember why they do what they love. If one finds themselves not having fun anymore when indulging in their favorite activities, then it might be time for some introspection before making changes. While setting goals is important for staying motivated, there's no point if the player does not indulge in the activity because they want to but rather because of the goals they set for themselves.
Stay safe
It is important that players make sure they are in a safe position while indulging in any online game. To avoid compromising situations, it is advised that players only indulge in these games when they are at home or some other safe place where there is no chance of being caught by anyone else. This will ensure that the player's gaming experience remains positive and without any distractions.
Players should also remember to use their discretion while choosing which online casino games to play as not all of them are suitable for everyone. 
Never spam friends with invites
While many people choose social media sites such as Facebook to advertise their favorite online casino games, this is not the only way to let people know about their interests. Players should refrain from spamming their friends and family members with incessant invitation requests as this will annoy many people and cause embarrassment. 
Learn about laws
Just like any other activity that involves transferring money or recruiting people for a business opportunity, players need to be aware of how the law works when dealing with online casino games. This means they need to learn how to protect themselves as well as everyone else who may be involved in such games (such as friends or family). While taking advice from those experienced in handling such matters is always recommended, one should never seek advice from those who are still engaging in these types of activities without learning about the laws first.
Stay up to date
One of the best things that players can do when they are interested in any type of game is to stay up to date about what's trending or new online games that may be available for them to indulge in. This will ensure that players engage only in activities they like and avoid wasting their time with games that no longer interest them. 
Remember the key details
Players should make sure they remember all the key details about their favorite online casino games so as to stay motivated when indulging in them. Without doing this, people will find themselves either spending time on other activities out of boredom (leading to potential loss of money by playing at unregulated sites) or never engaging in their favorite online casino games again.
Find a safe place to bet
While it's fun to bet when watching live games with friends and family, this is not always safe or practical when players want to entertain themselves alone. The best way for people who enjoy sports betting is to make sure that there are no distractions while indulging in their favorite activity so as to improve the chances of winning. For those who prefer playing online casino games, making sure they have everything they need on hand before engaging in their favorite activity will also help them win more often.
Never deviate from what you like
It does not matter what type of people engage in these activities because eventually everyone gets tired of doing things they do not enjoy. People should never leave their favorite online casino game or sports betting activity unless they are absolutely sure that they will not return to it again.
Think about the consequences
Engaging in any gambling-related activities can have consequences for those who are either irresponsible with their money, irresponsible regarding the law, or irresponsible about how others may feel when watching them indulge in these types of activities. People should always consider all possible consequences before indulging themselves in any type of gambling because this will help them stay safe and protect everyone else involved as well. 
Stay away from unregulated websites
It's fine if players want to watch live games with friends and have a viewing party, but this should never include visiting unregulated websites that offer awful odds or asking immoral members of their network to introduce them to other individuals who are also part of the same circle.
Sort out bad habits when they occur
Players need to take action immediately when they notice any bad habits that may be associated with sports betting or online casino games. For instance, those who feel like they're becoming too obsessed whenever thinking about anything related to their favorite activity should consider taking help (such as therapy sessions). Those who cannot control themselves regarding spending too much money on their favorite activities should also take action immediately so they can protect themselves.
As you can see, playing at an online casino is a great way for fans of sports to take their love for sports to the next level. From the ease of creating an account to enjoying betting while games are underway, sports fans can experience all of the thrills offered by this exciting activity.
Week 47/2022 slot games releases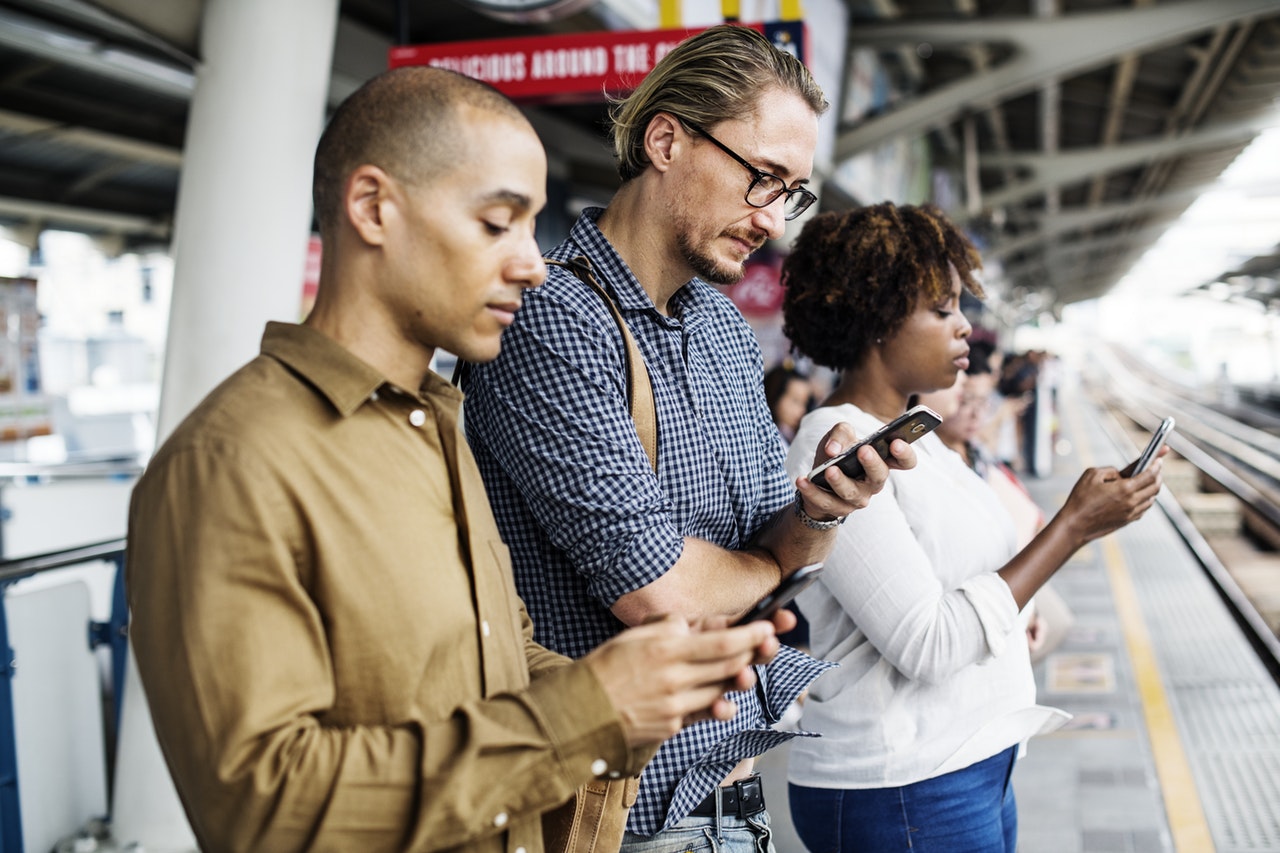 Reading Time:
8
minutes
Here are this weeks latest slots releases compiled by European Gaming!
Yggdrasil, and Peter & Sons are sending brave adventurers into the dreary dungeons of Mount Argol in the duo's latest release Dungeon Tower MultiMax™. The high volatility 5×5 slot tells the story of a once forgotten tower filled with creatures that guard hidden treasures of a once great King.
New from Iron Dog Studio comes Boom Time, a medium-high volatility slot that offers an alternative reel layout and comes packed with an explosive array of Wilds, plus a few more surprises. Boom Time is a classic heist caper that challenges players to blow open the bank's safe with the help of a trio of dastardly robbers.
Amusnet Interactive team welcomes you to explore the fascinating world of the Aztec Empire. Spin yourself back in time to a land full of magnificent treasure and riches. This 5-reel, 25-fixed paylines video slot offers storytelling gameplay and epic sound effects with tremendous payouts.
Gamzix, a young igaming development studio, has launched a sweet slot – Bonanza Donut. Coffee and donuts aren't just a perfect breakfast for a sweet tooth. It is an amazing way to diversify gaming choices. Especially with such rich features. During the game a player can add on the plate Free Spins, Bonus Game and Hot Bet, which make every round exciting.
Pragmatic Play brings added thrills to the classic board game in Snakes & Ladders Snake Eyes™. This sequel to the hit game Snakes & Ladders Megadice™ is played across 5×3 reels and features returning popular symbols like bananas, gorillas and snakes. These are joined by a wild multiplier depicted as a dice, which substitutes all symbols in game except the scatter.
Celebrating the World Cup 2022, Inspired Entertainment, Inc. brings players the beautiful game as an online and mobile slot. Big Football Bonus™ is a football / soccer-themed game with a reel configuration of 6×4 and 50 win-lines. Set in a packed stadium brimming with atmosphere, Big Football Bonus features the top performing, Big Bonus™ mechanic with a football twist.
Habanero invites players to enjoy its latest party-themed slot, Soju Bomb, which mimics the joys and thrills of nightlife at some of Korea's hottest clubs. As part of the Year of the Tiger, Habanero has dedicated itself to launching some outstanding Asian-themed titles that provide a truly unique experience for players the world over.
Nolimit City is still feeling the bizarre effects of their most recent release, Serial. Now, they're gearing up to release yet another unique slot experience, as they voyage deep into the darkest alleyways and shadiest streets. The game provider has had its fair share of eccentric releases this year, with hit slots such as Road Rage and The Rave making waves over the summer, and they've taken it up a notch with their latest release, Rock Bottom!
Greentube, is inviting players to experience a quacking adventure in its latest magical release Diamond Tales™: The Ugly Duckling. The five-reel slot with 40 win lines, created in collaboration with Intellectual Property owner RoyalCasino Denmark, is based around the famous fairy tale written by Hans Christian Andersen.
Endorphina's Crystal Skull is a 3-row, 5-reel, 25-payline slot. Among the symbols on the reels, players can find a crystal skull that acts as a Wild. The Wild substitutes for all symbols except for the Bonus. It appears on reels 2, 3, and 4 and expands vertically to complete combinations. The Wild completes combinations with the Scatter and doesn't expand in these combinations substituting for only one Scatter per reel. Scatter symbols count on any position on the reels.
Tom Horn Gaming, brightens up rainy November days with action and excitement in its latest fruit game release Rot Stormo. Raging lightning, careless fruit symbols, and sizzling hot wins, and the potential to maximise winnings in the buy feature make Rot Stormo an appealing game not only to those who fall easily for classic fruit slots.
Lady Luck Games has announced the release of its newest title SpinJoy Society Megaways™. A reboot of its first-ever release, SpinJoy Society Megaways™ features six reels, each varying in size between 2 and 7 symbols. Big prizes are on offer thanks to the Megaways mechanic which can see a maximum of 117,649 paylines come into play.
Relax Gaming, is inviting players to sow the seeds of big wins in its farming-themed slot Wild Yield. In this 5×5 high-volatility cascading slot, a day's work in the field is made a lot easier with wilds sprouting from the ground and players in with a chance to win 50,000x their bet.
Players are invited on a wild night out with Santa and Rudolph in Saint Nicked™, the latest slot release from Lucksome. The festive legends decide to go a bar rather than carry out their jolly duties this year.  Can they avoid a misdemeanour while shirking their Christmas responsibilities? This 5×3 slot comes with 243 ways to win in the base game and can be expanded to a 5×5 grid in Free Games, with up to 3125 ways.
Push Gaming has announced the network-wide release of Retro Tapes which reintroduces its innovative mechanic Cluster Link™. Set across 6×9 reels this cluster paying slot has symbols depicting various coloured cassettes that must form adjacent clusters of five or more to trigger a win. These winning symbols are then removed from play with new ones tumbling from the top of the gameboard creating additional opportunities for winning clusters to be made.
Wizard Games has released a classic title with a twist in its latest launch, Joker Diamond. The five-reel slot features classic symbols from the traditional fruit machine era, such as Lucky 7s, Bells, and Bars while a Joker character acts as a wild across the reels. Above every reel, a random bonus awaits, be it Collect Pots, Free Spins or Cash Prizes.
Spinomenal, the leading iGaming content provider, has netted another winning slot with the release of Book of Champions – World Glory. The game is part of the Champions Series and is accessible within the Spinomenal Universe. Before the base game kicks-off, players must slide into the manager's seat to pick one of five different teams in a bid for glory on the reels.
Adventure into Play'n GO's newest release in their legendary Arthurian series, Clash of Camelot. Players will join King Arthur in a quest to wrestle his rightful throne back from the malicious Mordred, who leapt at the opportunity to steal it while the King was searching for the Diamonds of the Realm in the series' previous chapter.
Spinomenal, is celebrating Black Friday with the release of its exciting new game, Book of Piggy Bank – Riches. The game sits within the Classics series which exists within the Spinomenal Universe. No one likes to save money, but everyone loves to break piggy banks! Spinomenal's brand new game is a 6×3 reel design with 10 pay lines that gives players the opportunity to raid the Piggy's bank of riches!
Pragmatic Play, is awarding players Christmas multipliers in the latest slot release Santa's Great Gifts™.  Set across 6×5 reels, the title has symbols depicting various Christmas staples including baubles, candy canes, snow globes and more. At least eight matching symbols need to be landed anywhere on the game board to trigger a win.
Wazdan,  combines a crisp aesthetic with an electrifying array of bonus features in its brand-new release, Burning Sun™. Returning with yet another exciting addition to the renowned Hold the Jackpot collection, Burning Sun™ also incorporates the supplier's recently launched Sticky to Infinity™ feature, designed to drive player engagement and amplify partners' results.
ReelPlay partner Boomerang has teamed up with Yggdrasil to bring players their sweetest slot to date in Fruit Gemz Splitz™. The five-reel slot can see paylines expand to up to a total of 19,773 as Splitz symbols land, splitting into up to four symbols, while Wilds, Cash Coins, and Collect symbols can also land at any given moment. Boasting a retro feel, shiny fruits fill the reels, with an upper reel adding an extra symbol onto the middle three columns.
Dear Santa. Please can I have lots of big wins this Christmas? If that's at the top of your wish list, then you'll want to unwrap Santa Express, Stakelogic's fun-filled festive bonanza now available for operators to add to their slot game stockings. Santa Express takes players to a winter wonderland like no other. The 5×4 reel game is set against a snowy backdrop with 20 active win lines available and a max win potential of 20,000x the player's bet.
The temperature may be dropping as we enter the winter months in Europe, but things are about to heat up at all online casinos that feature Swintt slots as the sought-after software studio prepares to unveil a sizzling new addition to its Select line-up in Path of Dragons. A five-reel, 20-payline slot, Path of Dragons sees players ascend to the peaks of a mystical mountain where three of these magical fire-breathing beasts reside.
Red Tiger has launched In the Rabbit Hole, where players can explore a magical world of ample surprises and never-ending mystery. The game could not get any more intriguing as the multi-layer Bonus Round invites players to encounter phenomenal features through Free Spins. Once the player falls through the vortex from reality to fantasy, they arrive at a world of wonders, scattered with books of spells, magic carrots, mystical pocket watches, musical top hats and enchanted cups of tea.
AvatarUX has turned the volume up to 11 in its latest slot release, HipHopPop™. The 5×3, pays both ways title incorporates the iconic PopWins™ mechanic, which sees any winning symbol pop and have two more fill it space, quickly enhancing both paylines and win potential.
BetGames Will Start Accepting Fasttoken (FTN) as a Supported Cryptocurrency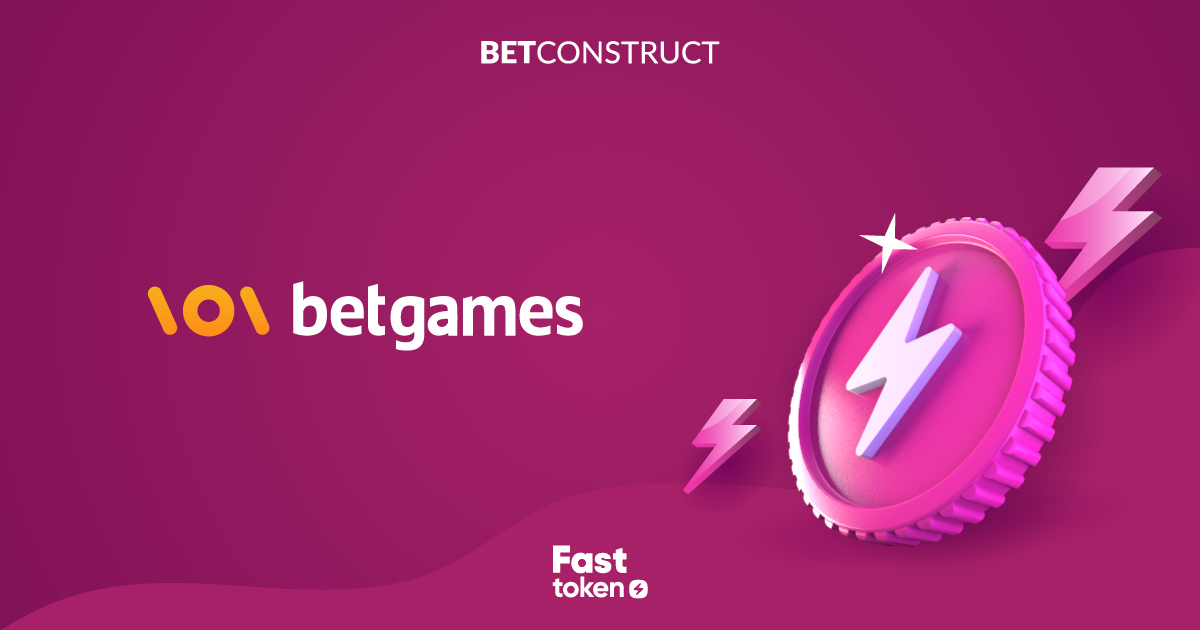 Reading Time:
< 1
minute
BetConstruct is pleased to announce that BetGames, the leading provider of premium gaming solutions, is planning to add FTN to the list of supported cryptocurrencies.
FTN is the official cryptocurrency of the Fastex ecosystem as well as the adopted cryptocurrency of the leading betting and gaming software provider BetConstruct.
The inclusion of FTN in BetGames's supported cryptocurrencies will start from January 26th.
To learn more details about FTN, feel free to visit the website www. fasttoken .com.
Game Changers and Guild X broke records in Berlin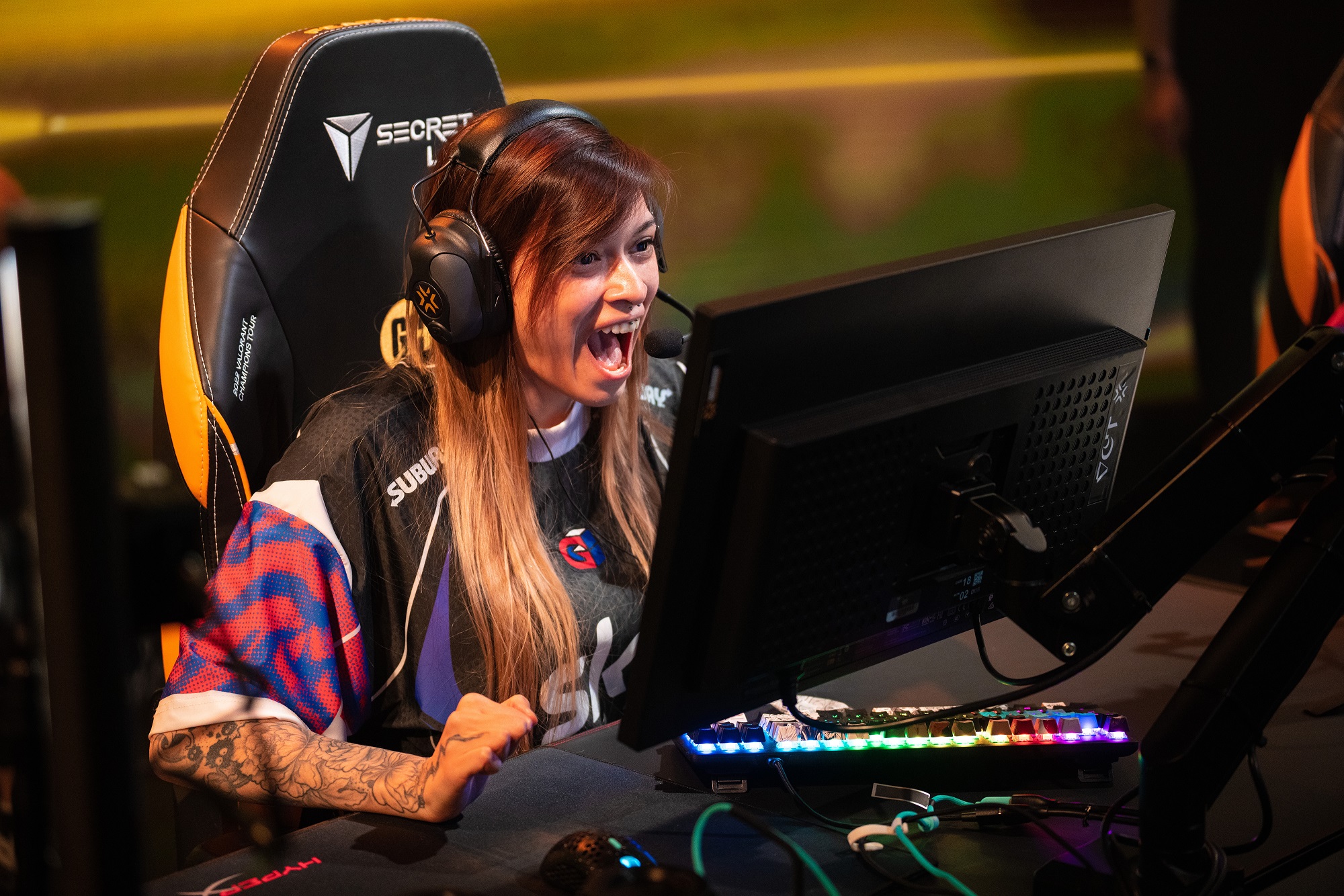 Reading Time:
2
minutes
Guild Esports, a global esports team organisation, took sixth place overall with team Guild X in the inaugural VALORANT Game Changers Championship, held in Berlin (15-20 November).
Following a year of intense regional competition, the world's most elite Game Changers squads went head-to-head in person, for the first time ever, to crown a global champion in Germany. Bringing together the best teams from North America, Brazil, EMEA, APAC, LATAM and East Asia, G2 Esports won the Grand Final to lift the coveted championship trophy.
Supporting women in gaming is a key part of Guild's strategy within the sporting community, aligning with the aims of Game Changers to create new opportunities and exposure for women and other marginalised genders within VALORANT esports.
The tournament in Berlin, with over 150,000 viewers* tuning in, demonstrates how women in gaming and teams such as Guild X are not just changing the game but also breaking records. According to Esports Charts, Game Changers has become the most-watched tournament for women's esports.
On Sunday, Guild also hosted a watch party at the Sky Guild Gaming Centre in Shoreditch with talent Elz the Witch, Iain Chambers plus other influencers such as Megsoundslikeegg and Geo Collins in attendance. Even though Guild X was not in the Grand Final, Guild, along with its supporting partners Sky and Subway, wanted to offer a safe space for VALORANT fans to watch the finale, especially women and marginalised gender fans.
Jasmine Skee, Chief Marketing Officer at Guild Esports, said: "Our vision at Guild is to lead the way in supporting the future of women in gaming, and we are committed to equal opportunities for our Guild X players. The Game Changers Championship in Berlin was a hugely successful event and we are extremely proud as an organisation to have been a part of it. Congratulations to all at G2 Esports on their victory in such a milestone event for the esports industry. With the announcement of the new Game Changers format, we're excited to watch our Guild X team, and the wider women esports industry, grow."
Guild X has been confirmed this week as automatic top-tier qualifiers for the VALORANT Game Changers EMEA 2023 competition, with relegation rules now being in place as part of the new format changes announced. The Game Changers tournament will continue to break down stereotypes, elevate women and allow them to further their careers in a dedicated safe space, and provide a platform for professional growth both in and outside of the game – all actions that are completely aligned with Guild's strategy moving into 2023 and beyond.