Electronic High Roller! Facts About Online Casinos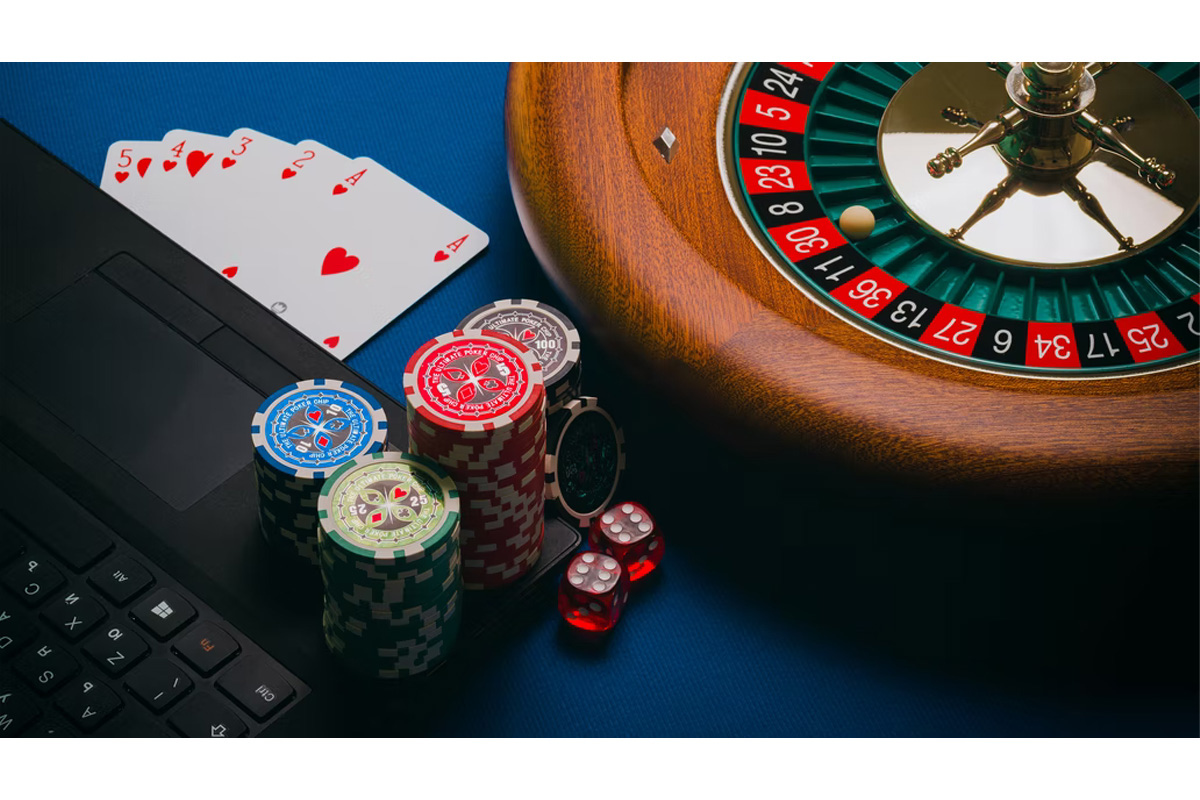 Reading Time:
3
minutes
The mid-90s have seen a lot of innovations in online casinos; Microgaming developed the first gambling software in 1994. After more than two decades, the industry has increased in popularity. Online casinos have become a multi-billion industry in the age of smartphones and mobile apps and cater to millions of young adults.
Even if the economy has shifted because of the pandemic, many players turned to online casinos for that rush. Now you can experience that rush of winning the big one on sites like Speelhiercasino.com. Since physical casinos are opening up, their online partners have kept the income flowing.
There is much negativity about gambling and casinos, with addiction and security issues being major talking points. We will discuss the facts about online casinos and see if we could hit the jackpot in the safety of our home.
Economic Facts
Around a Quarter of the People Gamble Around the World
More than a billion people gamble, and more than four billion gamble at least once a year. The United States and China players are on top of the list. The average online casino players are young adults because it is affordable, offers bonuses, and offers new and loyal players.
The Use of Cryptocurrency
Recently the use of cryptocurrency has increased in online gambling. Though legally it is in a gray area, online casinos have options for players to use cryptocurrency. Cryptocurrency has the advantage of it being secured, private and fast transactions, and no extra processing fees.
It Is Legal and Cheaper
Online casinos are an extension of physical casinos; thus, they share, or the casino has acquired a license to operate from the government. It follows a strict security standard that ensures players' information is safe. Avoid having their accounts hacked and having their funds being stolen.
One reason that online casinos increased in players is affordability. Minimum bets are much cheaper than physical locations to entice a wide range of players. Plus, just having an avatar keeps you anonymous to other players. Having this kind of privacy, no matter what your status in life. You can join a game of blackjack or bet on the roulette table without worrying about the dress code.
Technological Facts
Artificial Intelligence and Blockchain Technology
AIs play a crucial role in online casinos. Gathering information of each player and making calculations for a better game experience, the AI does these in a matter of seconds. The AI is also responsible for giving game suggestions and promotional offers. Having a good AI keeps the game more fun and secure from hackers. 
For added security layers, more casinos adopt Blockchain technology. Blockchain is data that is connected by encryptions making it difficult or impossible to hack. Incorporating this system makes the site secure from hackers.
Mobile Application
Online casinos have been available as mobile apps for handheld entertainment. Though the limitation depends on your smartphone screens, it gives the same game experience on a portable device. Smartphones are so versatile you can connect your mode of payment, i.e., e-wallet or online bank app, for fast transactions.
Freelance Reviewers
Reputations and good reviews are an obsession for most online businesses attracting a global audience in the digital age. Some casinos hire freelance writers to write articles about them and some reviews about the game experience. Having good reviews attracts more players and will affect the online casino algorithm.
Social Facts
Since the pandemic, more young adults have turned to online casinos for fun. Many of them are college students or starting their adult life. These people use electronic payment options as payments. Tech-savvy and starting their careers, these young adults become the Electronic high rollers.
Why Do People Play Online Casinos?
There are many kinds of online games for all ages. Most pay a premium for exclusive items or access to some particular areas. Online casinos give you the excitement of betting to make it big in the comfort of your home. In moderation, you can have fun and have a chance to hit the jackpot.
RocketPlay will create a constellation of its players. How can they become a part of it?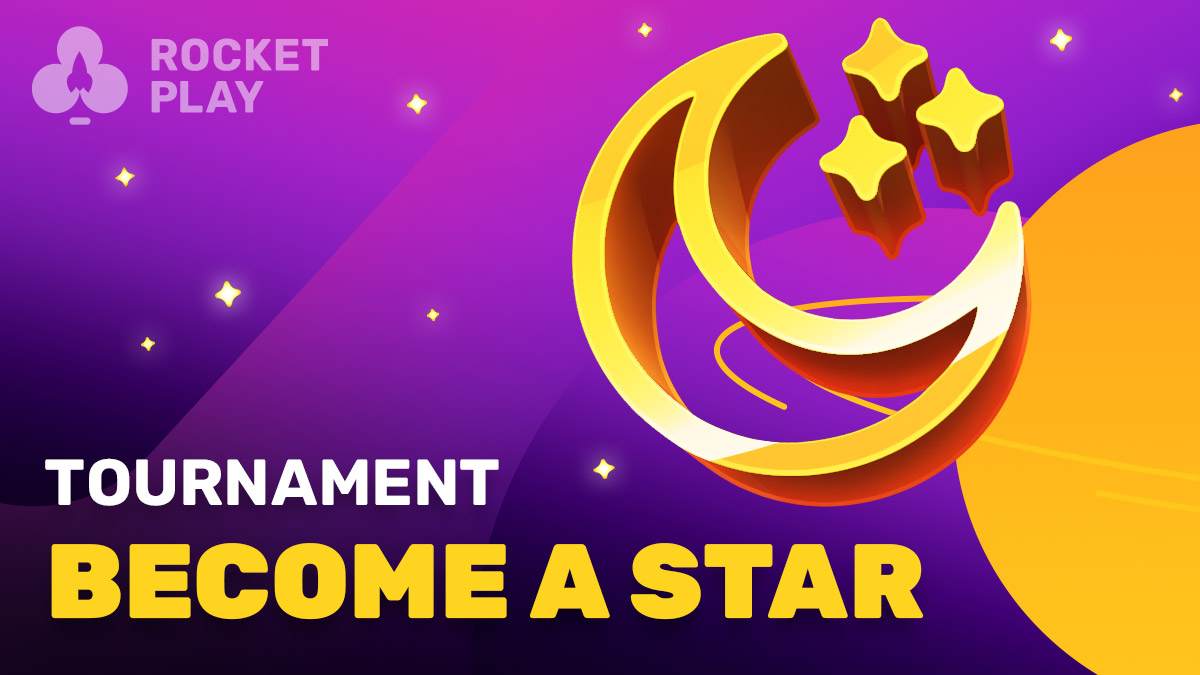 Reading Time:
2
minutes
Many of us were promised a star in the sky. Or we have sometimes promised our loved ones. RocketPlay makes promises come true — now, players worldwide can get a star named in their honor and become a part of the constellation.
On November 21, RocketPlay Casino started an activity unique to the gambling market. It includes 5 tournaments, and the first 10 winners of each will be able to name a star in their honor.  And this is not a metaphor – last week casino welcomed our first 5 star owners.
Here are the details for those who want to make space history.
One tournament will have 100 winners who will share 1 200 EUR + 3 000 Free Spins. The main feature — the first 10 winners of each tournament will be able to name a star in their honor and receive the appropriate certificates. No other casino has done the same before RocketPlay.
The mechanics of each tournament are simple: more bets mean a higher place in the table. All bets are accepted.
To participate in the Become a star series, players don't have to search for it in the Tournaments section and qualify. RocketPlay saves their time and sets up auto-participation in the series. All they have to do is spin and win. If a player is not in the top 5 in the first tournament, he can participate in the following tournaments.
Tournaments schedule:
21.11 – 27.11
28.11 – 04.12
05.12 – 11.12
12.12 – 18.12
19.12 – 25.12
"The basis of our style is unconventionality. We know that casinos are basically like each other. So we always try to do something different from our competitors. Since the players are our main value, we decided to show them that in such a non-trivial way" – at RocketPlay note.
RocketPlay is a casino for true connoisseurs of the game. There are 3000+ slots from over 40 providers, such as BGaming, Endorphina, and Yggdrasil, in the virtual gaming hall. The casino is licensed by Curacao and verified by its jurisdiction. Over the past year, the project has been nominated for several prestigious awards and achieved high marks on Trustpilot.
Make the space a little more your own.
Lady Luck Games Group secures B2B UKGC licence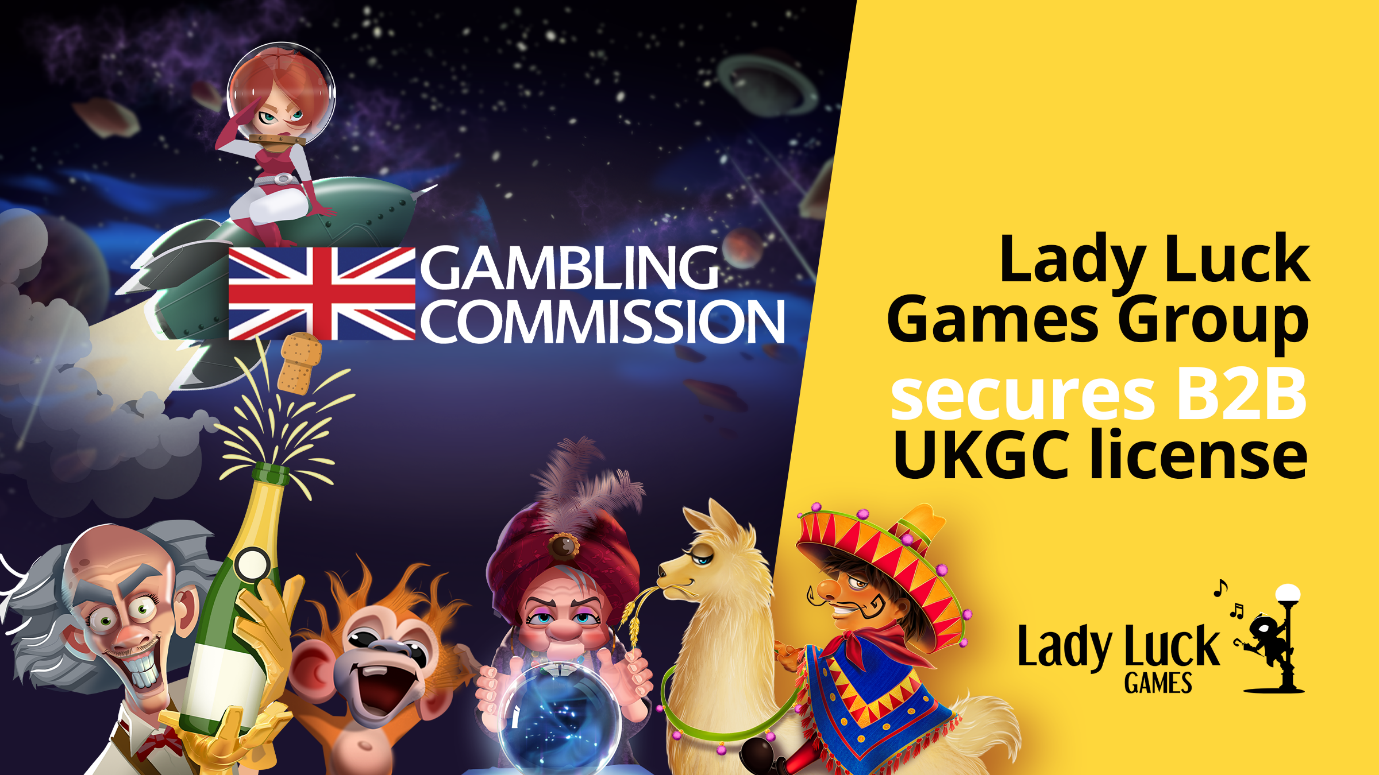 Reading Time:
< 1
minute
ReelNRG Limited, part of the LL Lucky Games AB Group of companies has obtained its B2B United Kingdom Gambling Commission (UKGC) licence.
By securing this licence the company is now able to distribute both Lady Luck Games and ReelNRG content to a host of leading operators via its own platform.
Players will be able to enjoy Lady Luck Games' top-performing titles The Treasures of Tizoc, Beetle Bailey and Astro Anna, as well as its latest release SpinJoy Society Megaways. Top ReelNRG titles such as Dark Spells, Genie`s Gold and Mr. Mostacho will also be available to play.
The UKGC processes every application with the highest attention to detail and is recognised globally as one of the highest bars of entry for a gaming company. Receiving a UKGC licence will allow Lady Luck Games to continue their impressive growth and build upon new and existing partnerships with leading operators.
Mads Jørgensen, Co-Founder and Chief Executive Officer of LL Lucky Games AB said: "Securing a UKGC gaming licence is a significant moment for our company. We are now able to provide our premium gaming content to our partners in the world`s preeminent and established market, the United Kingdom. This is a moment we`ve all been waiting for, and to see this finally happening is a massive achievement and will open many new doors for Lady Luck Games."
At Least $150M Up For Grabs In GGPoker's WSOP Winter Circuit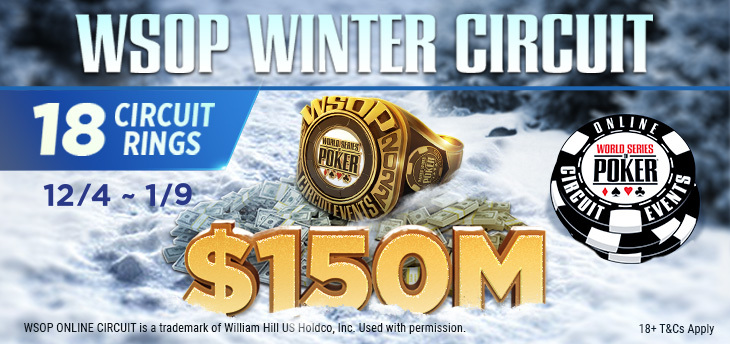 Reading Time:
2
minutes
GGPoker today announces the latest iteration of the WSOP Winter Circuit online tournament series, which runs from December 4 through January 9. With at least $150,000,000 in prizes to be won, this year's WSOP Winter Circuit is the richest yet.
As in previous years, the tournament series is headlined by 18 ring events, each awarding the winning player both a coveted WSOP Gold Ring and the lion's share of the prize money. The series is further comprised of a full schedule of side events and satellite tournaments.
The series highlights include:
#18 $1,700 WSOP Winter Circuit MAIN EVENT – Final Day on January 9 – $10,000,000 GTD

#1 BIG 50 Bounty MILLION$ Kick-Off – Final Stage on December 5 – $1,000,000 GTD

#2 $10,300 Super MILLION$ High Rollers NLH – Day 2 on December 5 – $5,000,000 GTD

#6 $1,500 Merry MILLIONAIRE MAKER NLH – Final Day on December 12 – $1M for 1st place winner – $5,000,000 GTD

#15 $210 New Year's MYSTERY BOUNTY – Final Stage on January 2 – $250K top bounty – $2,023,000 GTD
All WSOP Winter Circuit ring event winners will receive an exclusive invitation to the WSOP Million Dollar Freeroll in Las Vegas in 2023. The winner of the $1,700 Main Event will also be invited to join GGPoker's Team Champions, alongside previous main event winners.
"As always, just as winter starts cooling things down, GGPoker heats the poker world back up again with the blazing excitement of the WSOP Winter Circuit," said Daniel Negreanu, GGPoker Global Ambassador. "There's more to be won than ever before, along with WSOP gold and tournament glory – it's time to take a seat and claim your ring!"
New GGPoker players are eligible to claim the poker room's Welcome Bonus, earn even more rewards with the Honeymoon for Newcomers promotion and automatically join GGPoker's Fish Buffet loyalty program, with regular cash prizes on offer.
To learn more about WSOP Winter Circuit, please visit: https://en.ggpoker.com/tournaments/wsop-winter-circuit-2022/