E-sports gaming platform Gamerji raises $1.1 Million in Pre Series A round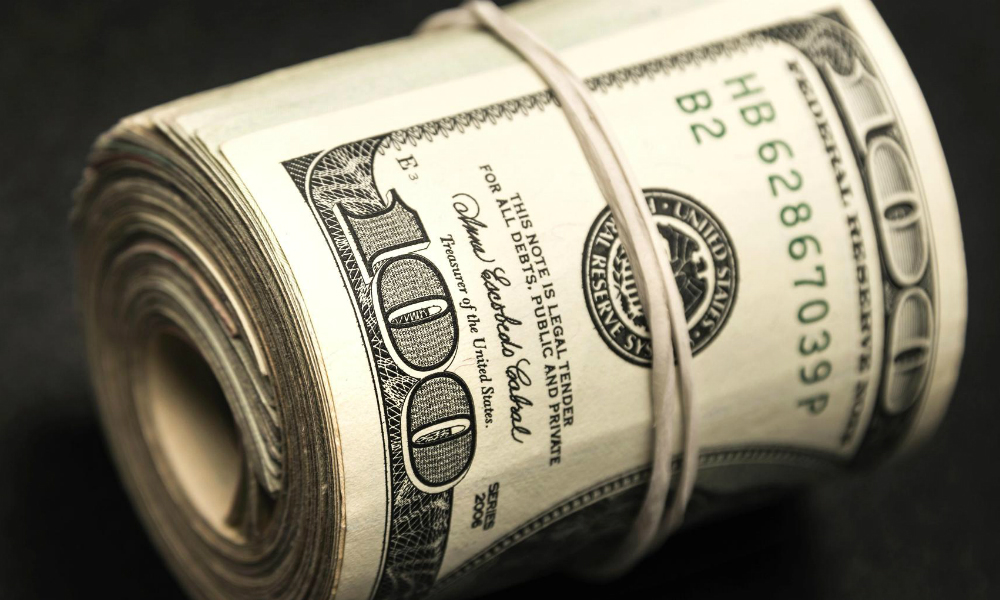 Reading Time:
3
minutes
India's leading Esports gaming platform Gamerji has raised $ 1.1 million in a Pre-Series A round led by Unicorn India Ventures. The round also saw participation from Stadia Ventures, Urmin Group family office and existing investors. Gamerji plans to use the fresh funds to enhance tournament organization technology, build social features for the gamers & and expand to MENA and south east Asia.
Founded in 2019 by gaming expert and serial entrepreneur Soham Thacker, GamerJi is India's leading Esports tournament platform where users can play tournaments of their favorite games, host matches, communicate, share content & win prizes. Headquartered in Ahmedabad, the company has consolidated procedures such as registrations, player management and payments, making it a one-stop platform for Esports tournaments.
An increasing number of young video gamers view competitive gaming as a career opportunity, rather than just a recreational activity. Today, gamers need platforms that can provide them with competitive exposure to help in their Esports journey and hone their skills. Gamerji believes in bridging the gap between amateur to professional level gamers through their tournaments.
Gamerji is currently serving 2.3 Million gamers from India and has conducted more than 29K tournaments till date. Since the seed round in Dec 2020, Gamerji has increased its user base by 3X and is conducting more than 200 tournaments every day for more than 15 titles.
The company plans to be the first step for all aspiring gamers to start their Esports journey by organizing tournaments and plans to gain more than 5 Million users from India, while also expanding its tournament services in MENA & SEA in 2022.
Bhaskar Majumdar, Managing Partner, Unicorn India Ventures, says, "The gaming industry in India is finally coming of age as the government is setting up the AVGC hub in Bangalore and against the backdrop of metaverse and Web 3.0. ESports is growing the fastest within the overall gaming market. Gamerji has demonstrated this thesis well given their growth numbers. We continue to share the vision of the company and back them as they look to expand to other international geographies."
Soham Thacker, Founder & CEO, Gamerji, says, "At Gamerji, we strive to provide gamers with a platform to begin their Esports journey by participating in daily competitive tournaments, building their stats & stand a chance to make a mark in the gaming world. Esports is still at a very early stage in India and there is a lot of talent that needs to be explored. Gamerji intends to be a platform of choice where gamers can showcase their skills, build their stats & grow the community. We are glad to receive constant support from Unicorn India Ventures along with our other investors"
Valay Patel, CTO, Gamerji: "In the past 12 months, we have added 1.7 Million users, conducted 21k+ tournaments, launched tournaments IPs in Gamerji Community Challenge & College Gaming league. We will use the fresh funds to improve our product experience with innovations in technology and upgrade the infrastructure to serve the next set of 7 to 8 million users along with expanding the platform to other strategic territories"
Gamerji launched its new version in Nov 2021 with exciting features like enhanced profile, gaming stats, community creation, Esports content & collegiate leagues.
As per a recent report by the All India Gaming Federation in 2020, there were 365 million online gamers in the country, with the number expected to rise to 510 million by 2022, with a corresponding growth of women gamers. GamerJi addresses aspiring gamers in India to provide them with evolving gaming possibilities and aims to position India as a global leader in Esports. This shows a massive potential for the gaming industry to grow in India and Gamerji aims to be the market leader in this segment.

Three more provinces unveil newly-built evacuation facilities from PAGCOR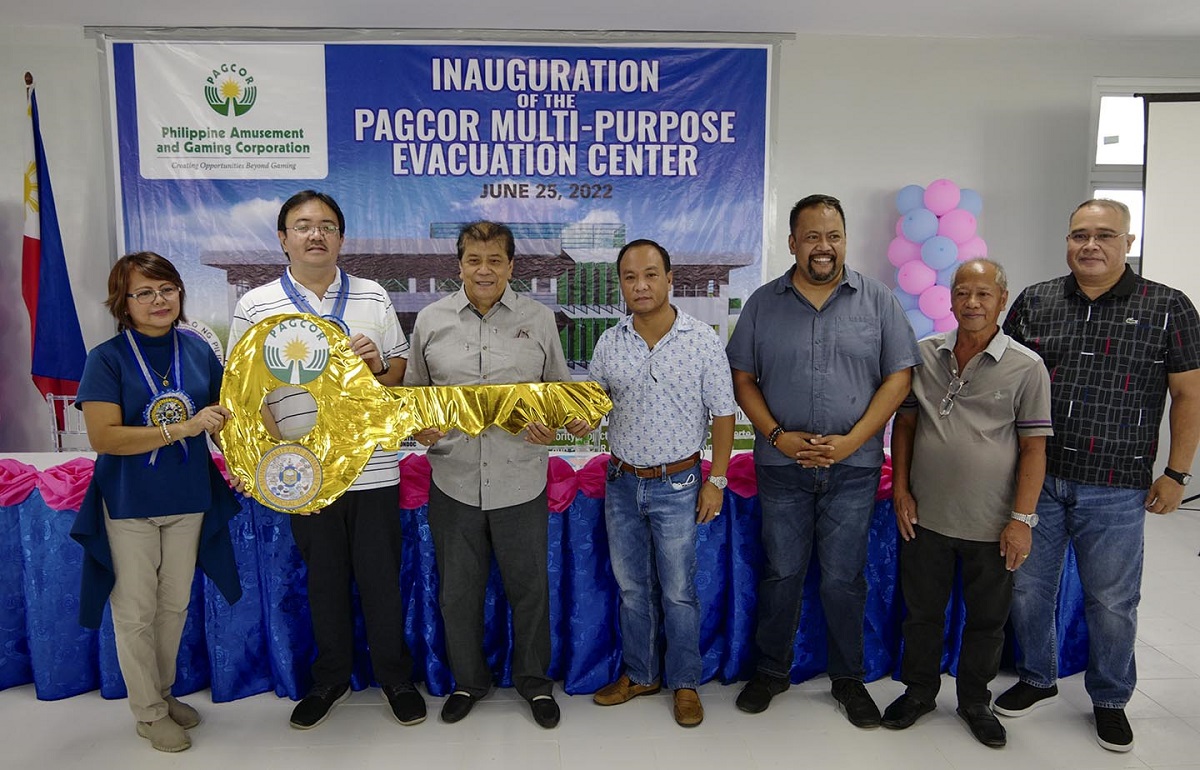 Reading Time:
2
minutes
Three municipalities that are frequented by various calamities recently unveiled the Multi-Purpose Evacuation Centers (MPECs) funded by the Philippine Amusement and Gaming Corporation (PAGCOR).
The towns of Binmaley, Pangasinan; Tagudin, Ilocos Sur; and the city of San Fernando, Pampanga held the inauguration rites of the PAGCOR-funded MPECs on June 24 and June 27, 2022. Each recipient local government unit received P50 million for the construction of two-storey emergency structures, which were completed in over a year.
Said MPECs boast of amenities like kitchen and storage areas, toilet and shower rooms for male and female, and lactating rooms for nursing mothers, among others.  They are designed to augment the recipient municipalities' existing emergency facilities such as schools and basketball courts.
PAGCOR Chairman and CEO Andrea Domingo led the inauguration of the brand-new evacuation center in San Fernando City. The PAGCOR chief also inspected with Bacolor town Mayor Eduardo Datu the newly-built three-storey, 15-classroom school building that the agency funded in Bacolor Central Elementary School (BCES).
"PAGCOR's effectiveness in regulating gaming resulted in the proper collection of revenues. So during our six years in office, we were able to record more than P300 billion, of which P234 billion went directly to the government and mandated beneficiaries while the remainder went to our social responsibility projects," Domingo stated.
Meanwhile, PAGCOR President and COO Alfredo Lim, who unveiled the MPECs in Tagudin and Binmaley, said that the newly-built facilities were built in accordance with the specifications and requirements provided by the Department of Public Works and Highways. "Ang mga evacuation center na ito na magiging sanggalan at proteksyon ng ating mga kababayan upang sila ay protektado sa ano mang kalamidad na tatama sa kanilang lugar," Lim said.
Tagudin Mayor Roque Versoza, Jr. said the new evacuation facility will not only help ensure the safety of his constituents during extreme calamities and other emergency situations but will also provide extra space where they can hold various programs and activities.
Tagudin local Gema Sanchez, 44, is also grateful for the new evacuation facility donated by PAGCOR. She recalled how locals like her feared for their lives when Typhoon Lawin ravaged their town in 2016. "Natutuwa po kami na nagkaroon dito sa aming bayan ng isang mas malapit na evacuation center kasi po kapag may bagyo, malayo po ang pinaglilikasan namin. Noong huling binagyo kami, kahit mataas ang bahay naming, eh inabot pa rin ng agos ng tubig mula sa dagat na may kasamang buhangin at kahoy. Hiwa-hiwalay po kaming lumikas noon ng pamilya ko dahil kinakailangang may maiwan sa aming bahay dahil mga alaga naming baboy at manok," she narrated.
Apart from inaugurating the MPEC in Tagudin, PAGCOR also distributed hundreds of food and non-food relief items to indigent families who were severely affected by the previous typhoon that hit the town.
Meanwhile, Binmaley Mayor Simplicio DL. Rosario stated that the brand-new evacuation structure they received from PAGCOR will be instrumental in their promotion of different projects that seek to improve the lives of the town's residents. "The structure that we received will not only serve as an evacuation facility but also as venue where we will conduct some activities that will boost the welfare of our people," he explained.
The state-run gaming firm has allotted a total of P3.5 billion for the construction of MPECs in 76 approved sites nationwide. Aside from Ilocos Sur and Pangasinan, MPECs in Tarlac, Albay, Capiz and the towns of Sagñay, San Jose, Tigaon and Ocampo in Camarines Sur have been completed. #
Galaxy Racer appoints Syed Ibn-E-Ali as Chief Financial Officer for South-East Asia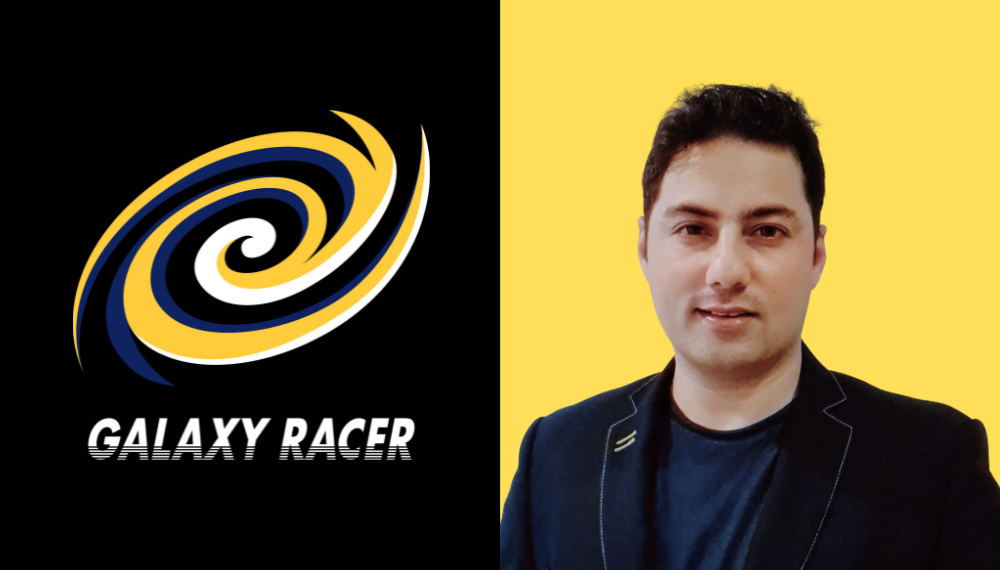 Reading Time:
2
minutes
Galaxy Racer (GXR), the transmedia powerhouse focused on esports, content creators, music and sports, has appointed Syed Ibn-E-Ali as its new Chief Financial Officer for SEA. In his new role, he will mainly focus on the growth, strategy and finances of Galaxy Racer in South-East Asia.
Joining Galaxy Racer with over 14 years of experience in financial administration and operations management, Ali brings with him a deep understanding of Software as a Service (B2B), eCommerce and the video games industry, taking on major positions across multiple regions including the USA, South Asia and APAC.
Having worked at the top level of finance at significant tech, media and gaming companies, including Rocket Internet and Streamline Media Group, Ali will be bringing his considerable experience driving media and gaming companies forward to Galaxy Racer's operations in South-East Asia.
In his new role, Syed Ibn-E-Ali will be responsible for helping with the organisation's expansion across the SEA region, as well as focusing on the structuring of all Galaxy Racer's SEA offices, policy implementation and corporate governance.
With an outstanding track record of building strong business partnerships, optimising business processes and delivering strategic growth, Ali's rich experience in accounting, auditing and finance will give Galaxy Racer an exceptional foundation for success in South-East Asia.
Syed Ibn-E-Ali, Chief Financial Officer SEA at Galaxy Racer said: "The continued growth of Galaxy Racer speaks for itself, and I'm so excited to join the team as the Chief Financial Officer for SEA, and help take the brand's presence in the region to the next level. Entertainment, especially esports has become one of the most hyper-growth industries in Asia and is evolving at a tremendous pace. So it's incredibly exciting for me to be with Galaxy Racer, at the very forefront of that growth."
Mitch Esguerra, CEO SEA at Galaxy Racer commented: "It's a pleasure to have Syed Ibn-E-Ali join us as our new Chief Financial Officer for SEA. His vast levels of experience and expertise at the top levels of the finance industry, alongside his passion for the esports and gaming industries, will be vital for us as we continue to grow in the region and build our global footprint."
Spectacular growth helps Pronet Gaming pivot towards Asia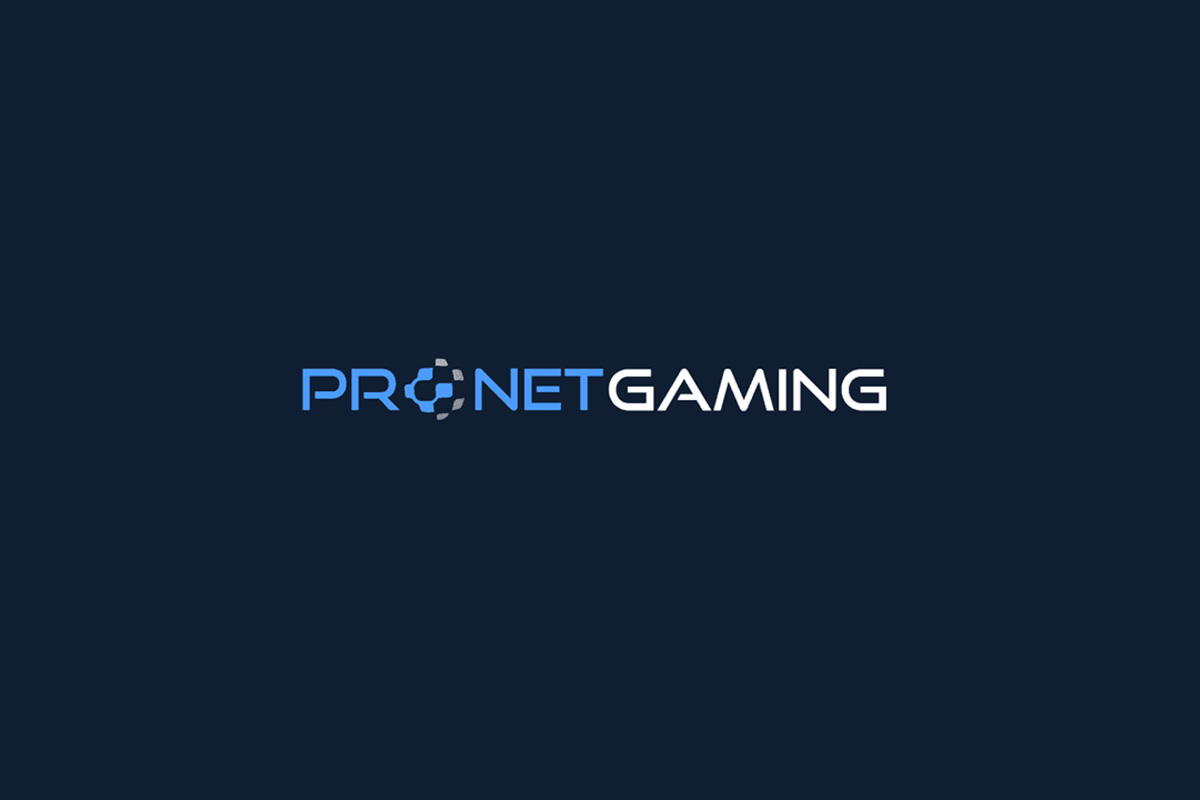 Reading Time:
2
minutes
Pronet Gaming is to turn its attention to emerging markets in Asia following the unprecedented success that has allowed it to expedite its ambitious plans ahead of schedule.
The full turnkey platform specialist has expanded rapidly in the last 18 months after providing a range of operators with sportsbook and casino platform solutions, as well as a range of retail options, in a variety of jurisdictions around the world.
This growth has funded a massive investment in IT and new offices which has allowed it to perfect it's offering for markets in Asia, where its services will allow brands to offer localised products to their customers and a genuine point of difference among competitors.
The supplier will also embark on a recruitment campaign to bolster its ranks in one of the region's most important gaming hubs, across all disciplines including sales, marketing, account management and IT Support and Development
Pronet Gaming CEO Alex Leese said: "An Asian market entry was always in the plan and required a real focus on ensuring that we had the right product to compete. I'm obviously really pleased that we are now able to do that sooner rather than later.
"The tremendous commercial success we have enjoyed is not only testament to the hard work of the team and the universal appeal of our offering, but it bodes well for new customers looking for an affordable, yet tailored solution.
"Needless to say, we will have to expand our team with Asian market specialists in the coming months to ensure we offer a truly localised service, but I'm confident we will have a compelling proposition moving forward."
Pronet Gaming has introduced a number industry-firsts such as FastBet, which has helped optimise the player experience. This solution enables users to wager multiple single bets across all sports at the touch of a button without creating a betslip.
The provider's Popular Bets and Popular Events widgets automatically display the wagers and sports that are most popular in a jurisdiction, refreshing every five minutes.
Pronet Gaming's clients are also able to customise the sports betting features that suit their unique needs in regulated markets, creating fine-tuned experiences for audiences that increase revenues as well as engage and retain players.