Vi brings Gaming for its customers, in association with Nazara Technologies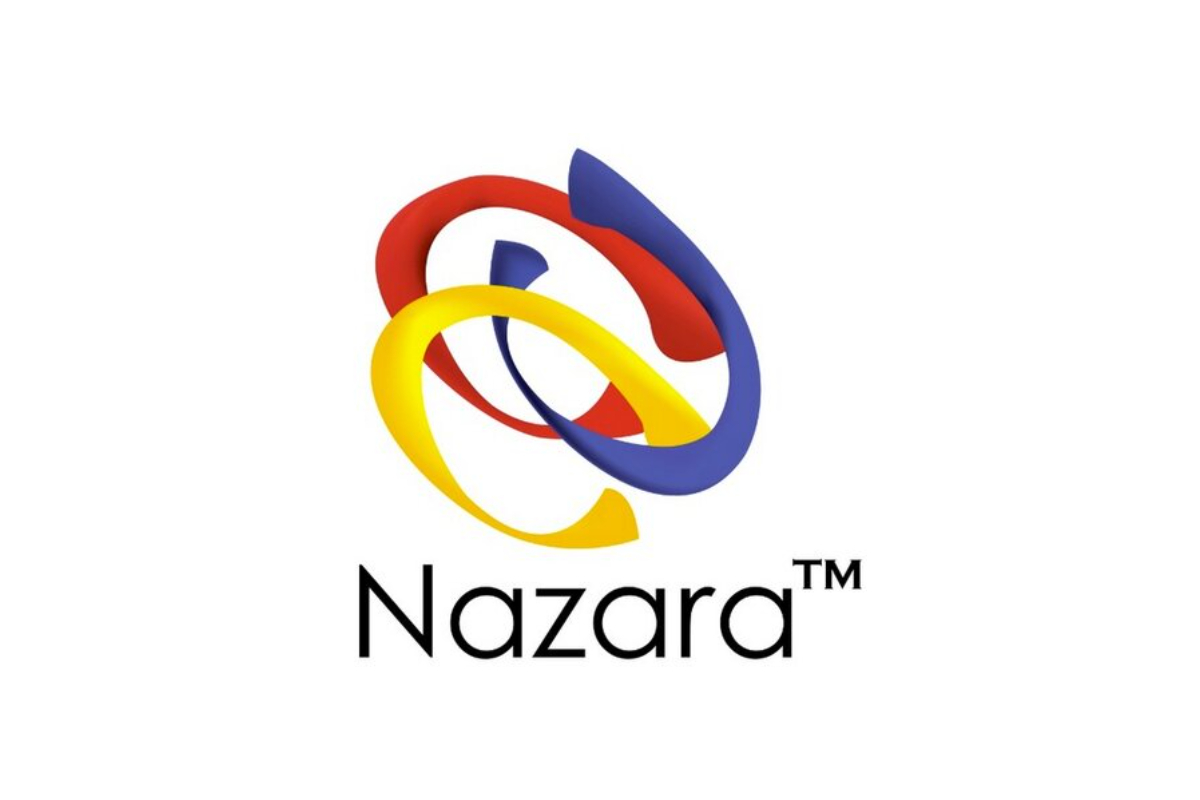 Reading Time:
2
minutes
Vi Games Offers 1200+ Android & HTML5 based mobile games across 10 genres, on Vi app
Leading telecom service provider, Vodafone Idea Limited today launched a new proposition for gaming enthusiasts in India – Vi Games on the Vi App – in partnership with Nazara Technologies Limited, an India based diversified gaming and sports media company. Through this deep-integrated association, Vi customers will get access to a wide range of gaming content including popular game titles from various franchises in India on its gaming platform – Vi Games.
Vi Games on the Vi App offers an immersive gaming experience with 1200+ android and HTML5 based mobile games across 10 popular genres like – Action, Adventure, Arcade, Casual, Education, Fun, Puzzle, Racing, Sports and Strategy.
Gaming is one of the biggest segment amongst the entertainment category, estimated to cross 500 Mn users within 2022 in India, as per a FICCI-EY report. It is the most popular choice for fun and relaxation by Indian consumers and is expected to garner even higher share in the time and money spent by users over next few years.
A report 'Digital Reset: Touching a billion Indians' by Deloitte and CII indicated that the national average time spent by Indian consumers on online gaming is over 4 hours.
Inviting Vi customers to enjoy seamless gaming through Vi Games, Avneesh Khosla, Chief Marketing Officer, Vodafone Idea, said "We are seeing a significant uptake of gaming consumption in India with more than 95% of gaming enthusiasts using the mobile device to enjoy a wide variety of content. Deeper penetration of smartphones and 4G availability has led to meteoric growth and adoption of gaming content making it a popular choice for fun and entertainment. We see gaming as a major focus area of  our digital content strategy and we intend to build a comprehensive play encompassing most facets of gaming with the aim of establishing Vi as a preferred destination for both, casual as well as serious gamers. Our partnership with Nazara Technologies will elevate the gaming experience that we offer to our consumers through a wide bouquet of exclusive games available on the Vi app for our users."
The Vi Games proposition will initially have casual gaming content and gradually be developed to host social gaming and even eSports in the future.
"Gaming is not only the future of entertainment in India but already a key mode of entertainment for hundreds of millions of Indians playing games on their mobile phones every day. Nazara is delighted to work with Vi to bring our entire portfolio of gaming content, esports and interactive entertainment to their larger user base" said Nitish Mittersain, Founder & Group MD, Nazara Technologies Limited
Vi Games has gaming content into 3 categories – Platinum Games, Gold Games and Free Games, on the Vi App.
Gold Games will form the largest base of the content library. Vi users can access these games through a Gold Pass offering 30 games for just Rs 50 for postpaid and Rs 56 for prepaid, with a validity of 30 days.
Post-paid users with Rs. 499 and above plans will be offered 5 free gold games every month.
The Platinum Games will be available on pay per download basis through a Platinum Pass priced at Rs. 25 for postpaid and Rs. 26 for prepaid
Vi Games will also host 250+ free games on the platform for all Vi

Maxim88 strikes gold with legendary footballer Michael Owen as its brand ambassador in Asia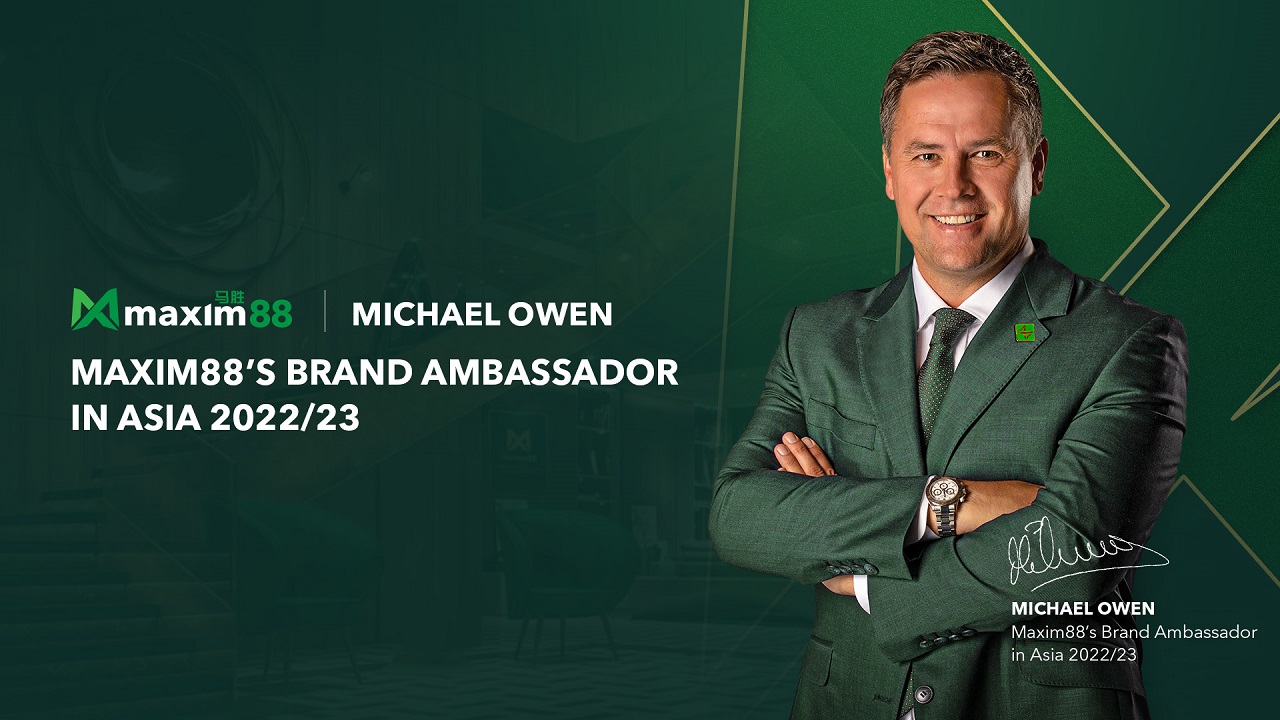 Reading Time:
2
minutes
Asia's leading online betting platform, Maxim88, has sealed a two-year partnership with legendary English striker and former Liverpool and Manchester United star Michael Owen, who will be representing the brand as official Brand Ambassador in Asia.
Michael Owen is one of the greatest English & Premier League strikers of his generation – with his signature great pace, instinctive finishes and agility. A prolific goal scorer, he had defenders quivering in fear but won the hearts of fans with his skills and astuteness on the field. He not only excelled in the regional leagues with the likes of Liverpool, Real Madrid, Manchester United and Newcastle, but also thrived on the international stage representing England.
The revered English striker will collaborate with Maxim88 to promote the brand across Asia ahead of the English Premier League kick-off on 6 August and conduct various digital marketing activations to further boost the brand's awareness across the region. This deal also signifies Maxim88's intent to strengthen its position as Asia's leading online betting platform and reinforce their commitment to provide only the best in terms of quality, choice and security to sports enthusiasts in Asia.
"I am delighted to join hands with Maxim88 for their marketing initiatives in Asia. As brand ambassador, I am looking forward to engaging with more sports fans and am committed to giving my absolute best in this partnership with Maxim88 to represent all the great qualities that Maxim88 stands for – outstanding, innovative and entertaining!" said Michael Owen.
"Maxim88 is dedicated to being a reliable and user-friendly platform that is always working on providing members the best there is. As a matter of fact, we have secured the partnership with Evolution Gaming to elevate members' gaming experience, and we hope that this new collaboration with Michael Owen will bring on something fresh and exciting. Michael Owen, who has proven himself to be a stalwart figure in the football scene throughout his career is just who we need to help achieve greater heights. We are honored to work with Michael and we look forward to engage with more sports enthusiasts in the region through our platform," said Adam Hong, Maxim88's spokesperson.
This ambassadorship was brokered by Outlast Sports Entertainment for Maxim88.
"We are thrilled to have played an integral part in connecting one of Asia's biggest online betting platforms with a respected name in football like Michael Owen. We are certain that this partnership has the dynamics to bring about valuable results and greater opportunities for the region. The hope is to replicate the good results Maxim88 has after partnering up with the well-known gaming provider, Evolution Gaming," said Outlast Sports CEO, Salauddin Sinnakandu.
Inside the Battlegrounds Mobile India ban, and the impact on India's mobile games market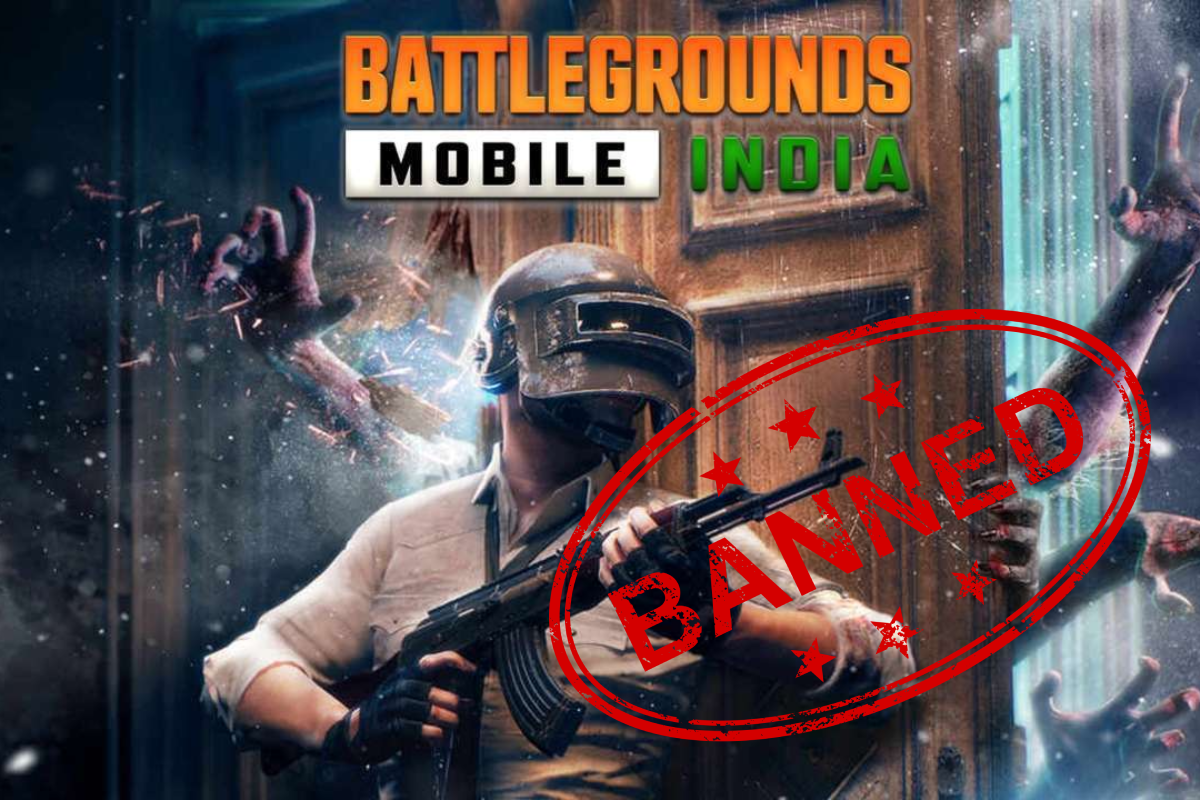 Reading Time:
4
minutes
The Indian government requested Apple and Google to remove Battlegrounds Mobile India (BGMI) from their app stores on July 28th, one year after it launched in the country. Our research shows that the popular battle royale game, published by South Korean firm Krafton, is no longer available for download. The request comes in the wake of several allegations made against the game for being a rebranded version of PUBG Mobile, which was banned in September 2020 due to national security concerns. These concerns were recently raised in the Indian Parliament, with the Ministry of Electronics and Information Technology (MeitY) stating that BGMI was a different app to PUBG Mobile, suggesting it was not a national security concern. It's unclear what changed to cause MeitY to pull the app.
While the government has not issued a statement to confirm the game is permanently banned, Reuters reported that the title was pulled by MeitY using Section 69A of the Information Technology Act, the same act that was used to justify the ban of 321 mobile apps since June 2020. BGMI is the 57th game pulled due to this regulation. The bans have primarily targeted mobile apps from China, primarily citing national security risks. BGMI's takedown comes just 5 months after the ban of Garena Free Fire, the most popular battle royale game in India until then.
Krafton launched BGMI after PUBG Mobile was banned
MeitY originally banned PUBG Mobile in September 2020 due to national security and data privacy issues following, though not necessarily as a result of border tensions with China. While the PUBG IP is owned by Krafton, PUBG Mobile was developed and published in India by Chinese gaming giant Tencent. At the time of its ban, PUBG Mobile was the #1 game in India by both revenue and downloads and had been a key driver of mobile gaming growth in the country. The ban had a profound impact on the battle royale segment and broader gaming ecosystem, with the unserved demand satiated by Garena Free Fire over time.
Krafton announced in November 2020 that it would bring its core battle royale experience back to India, with BGMI launching in July 2021. Krafton fully committed to the Indian market by self-publishing the title, introducing local servers to store user data securely and in country, and by announcing it would invest over US$100 million in the Indian gaming, esports, entertainment and IT industries, which it has done. The game saw significantly high uptake at launch given the popularity of battle royale games in the country, with 40 million registrations prior to launch and 16 million daily active users in its first 10 days.
BGMI had over 100 million downloads in its first year
BGMI has been a huge success for Krafton and the title was on track to reach the 200 million download mark that PUBG Mobile had achieved prior to its September 2020 ban. The title had quickly become the #2 highest grossing mobile game in India and its 2022 revenue was set to exceed that of PUBG Mobile's peak year. BGMI has also become the leading esports title in India with Krafton investing heavily in the space to set up the Battlegrounds Mobile India Pro Series, an official league for Indian teams with a prize pool of US$260,000.
According to Niko's Asia Esports Tracker, BGMI is the #1 title by prize pool in India, with its total 2022 prize pool accounting for 35% of total prize pool revenue for all local and regional esports tournaments. The game also saw massive endorsement from streamers, esports organizations, and teams with high participation across key events. The BGMI Masters Series LAN event was also the first tournament to be televised live on Indian TV, reaching 12.3 million viewers.
How this impacts India's mobile game market
If BGMI does not return to app stores, we believe it may have a material impact on the short-term growth rate of India's mobile game market and the esports ecosystem. Battle royale is the most popular mobile game genre by player spending in India according to data from Sensor Tower, accounting for over 1/3 of total mobile game spending in 2021. BGMI and Free Fire accounted for over 95% of total spend on mobile battle royale games in 2021 and H1 2022, but both titles have been removed from app stores this year. However, Niko's research shows that Free Fire MAX, a high-end version of Free Fire from Garena, remains available on Google Play. It's unclear how MAX is still operating on Google Play, but the MAX version was not specifically included in the ban list where Free Fire was banned.
There will also be a negative impact on the broader BGMI ecosystem, especially within esports and live streaming. Everyday players will now be looking for a new title to play, and we expect most to shift over to Free Fire MAX assuming the title continues to operate. Call of Duty: Mobile (Activision Blizzard) may also benefit given its strong position in the market as an established shooter game with a battle royale mode that consistently ranks in the top ten game revenue chart. Apex Legends Mobile (Electronic Arts), New State (Krafton – Title was formerly PUBG New State) and Farlight 84 (Lilith Games) are core battle royale games that may also benefit, but we note that these titles are not as established as Call of Duty Mobile and Free Fire MAX.
Paris Saint-Germain Partners with 1XBET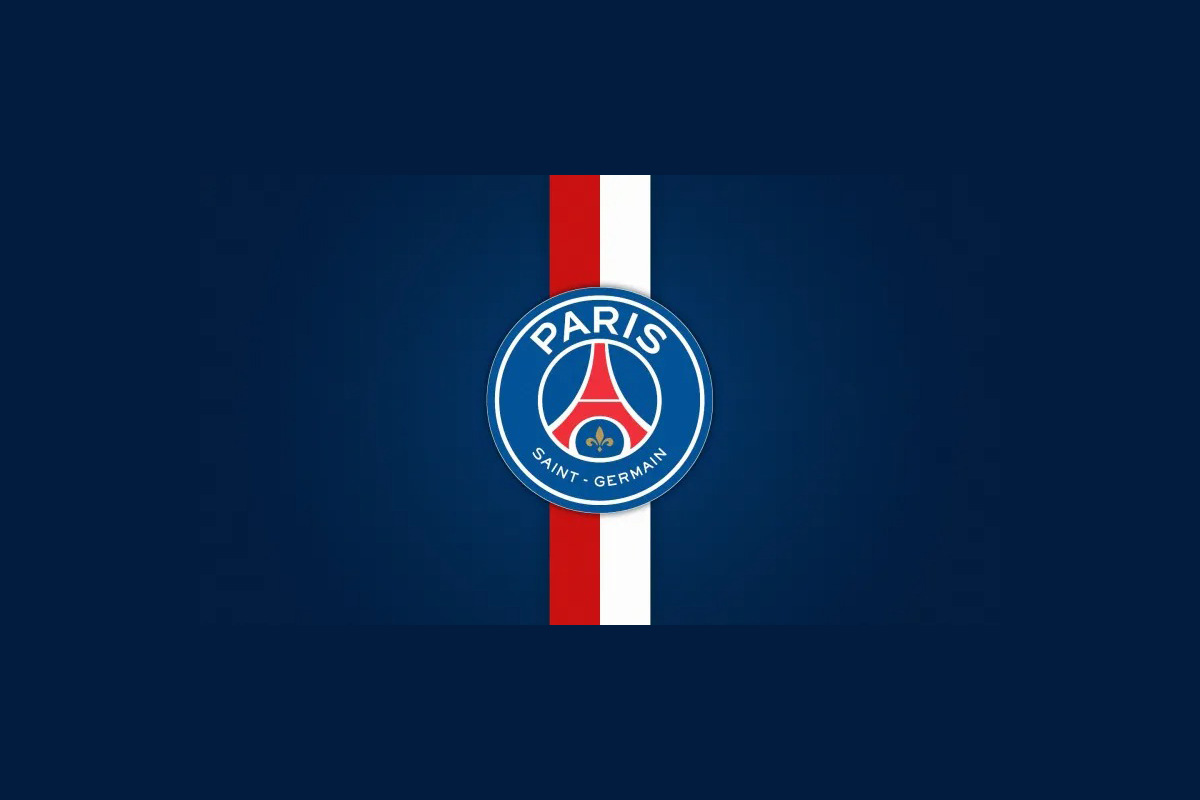 Reading Time:
< 1
minute
Paris Saint-Germain and 1XBET have signed a partnership agreement for the next three seasons. From now on, 1XBet is officially a partner of the French club in the African and Asian markets, with the possibility of extending the agreement to other regions in the coming seasons. In all these territories, marketing campaigns will be launched with the stars of the PSG men's football team.
"We are delighted to welcome 1XBET as a regional partner of Paris Saint-Germain. 1XBET is well established in continents where the club has a great many supporters. 1XBET is an ambitious stakeholder in the world of online sports betting and, by collaborating with Paris Saint-Germain, hopes to consolidate its position as a leader in many countries," Marc Armstrong, Chief Partnerships Officer at Paris Saint-Germain, said.
"Paris Saint-Germain is one of the world's most popular football clubs. We share a desire to succeed in all fields and to offer fans a brand-new, enriched online betting experience," Alex Sommers, spokesperson for 1XBET, said.