Betway Enters Bulgaria – What to Know About the Country's Newest Bookmaker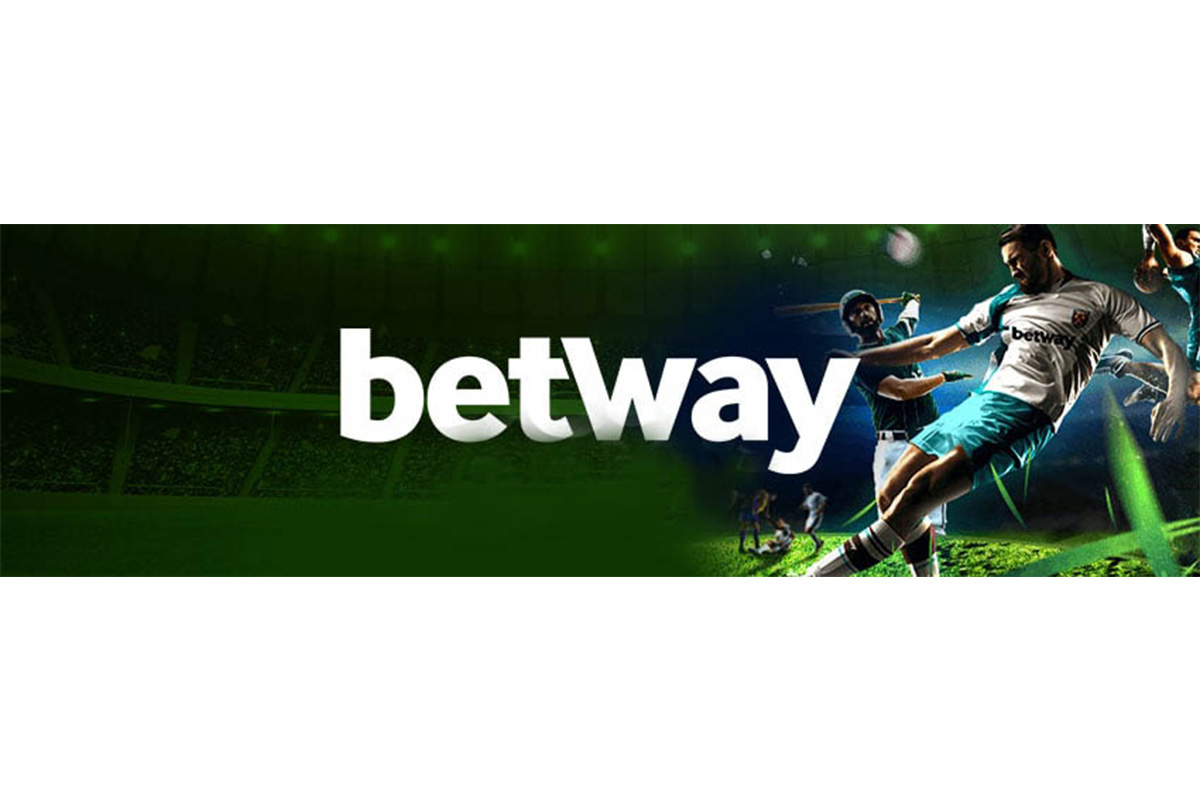 Reading Time:
3
minutes
The British gambling operator Betway already received the right to operate in Bulgaria after the company got a license from the National Revenue Agency. As a result, the platform is now available to the Bulgarian users. Sports betting is one of the main highlights in the operator's catalog, and you can start your game in the best possible way with the current betway bonus for new customers.
What options does Betway offer in its sports betting section?
Football
As might be expected, football is best represented at betway. In addition to the Bulgarian First League, we can bet on the biggest championships in Europe – Premier League, La Liga, Serie A, Bundesliga, League 1, etc. Of course, there are also club competitions such as the Champions League, Europa League and Conference League, as well as the most prestigious international competitions – World and European Championships, Copa America, African Cup of Nations and many others.
Fans of long-term bets has options as well as Betway provides an opportunity to bet on the ultimate winner in various championships and tournaments.
Tennis
Traditionally, tennis is among the sports that arouse the most serious interest from bettors. At Betway you can bet on all the big tournaments in the world of men's and women's professional tennis, but also on smaller competitions where intrigue is not lacking either. The real-time game is also available, allowing you to bet on matches that take place at any given time on different parts of the planet.
Basketball
NBA, Euroleague, Eurocup, NCAAB – basketball fans have enough opportunities to place a bet on the Betway platform. As you will see for yourself, the operator also provides enough diverse markets for the various meetings, so that you can be as flexible as possible in your predictions.
Electronic sports
E-Sports, are gaining a growing share of the global gambling scene. Interest in video games has never been greater, and now gaming is successfully transformed  into a profession for the best players on the planet. If e-sports are your passion, Betway offers you this opportunity as well. You will find the biggest and most prestigious tournaments in the world, as well as a chance to bet in real time.
What else?
Of course, these are not all the sports you can find at Betway's  sports betting section. You can also find sports such as boxing, MMA, ice hockey, volleyball, horse racing, snooker, Formula 1, handball, rugby, etc. Definitely the variety of options is not small, and the real-time betting option would make your game even more exciting.
What about the bonuses?
Betway Bonus for sports betting
Betway's new customer offer  is worth 100% up to BGN 200, which means that if you deposit BGN 200 as a new user, then the operator will transfer even more to your account.
The best thing about this Betway bonus  is that the company does not have the well-known requirements for playing through the starting bonus, like its competitors. However, there are certain conditions. Users are required to play the value of the deposit in full before activating the bonus amount. When this happens, we have no more than seven days to play the bonus funds in our account. We are required to play events with odds of at least 1.5 for single bets, events with odds of at least 3.0 for multiple bets and again not less than 3.0 for system bets.
Betway points out that the starting offer for the "Sports" section can be activated no later than 30 days after registration.
Let's not forget about the Casino Bonus
Like the sports betting section, the starting offer of the British brand for  its casino section  is worth 100% up to BGN 200. It is stated that the offer is active no more than seven days after the first deposit, so be careful not to miss the deadline.
Here, however, the operator has set more specific requirements for playing through the initial bonus. It is stated that consumers must play the amount received 40 times  in the following areas: casino games, Vegas games or live dealer games.
Should you take advantage of Betway's starting offers?
We advise you to take advantage of the offers Betway provides for new customers. These offers allow us to start our game with a bigger bank, which in turn leads to more betting opportunities. Also, Betway offers  some really "easy" conditions for rolling over their starting bonuses, which is an additional plus. And last but not least – the British brand  has been on the market for more than 15 years and has strengthened its reputation as one of the leading brands.

Five Biggest Real-Life Casino Heists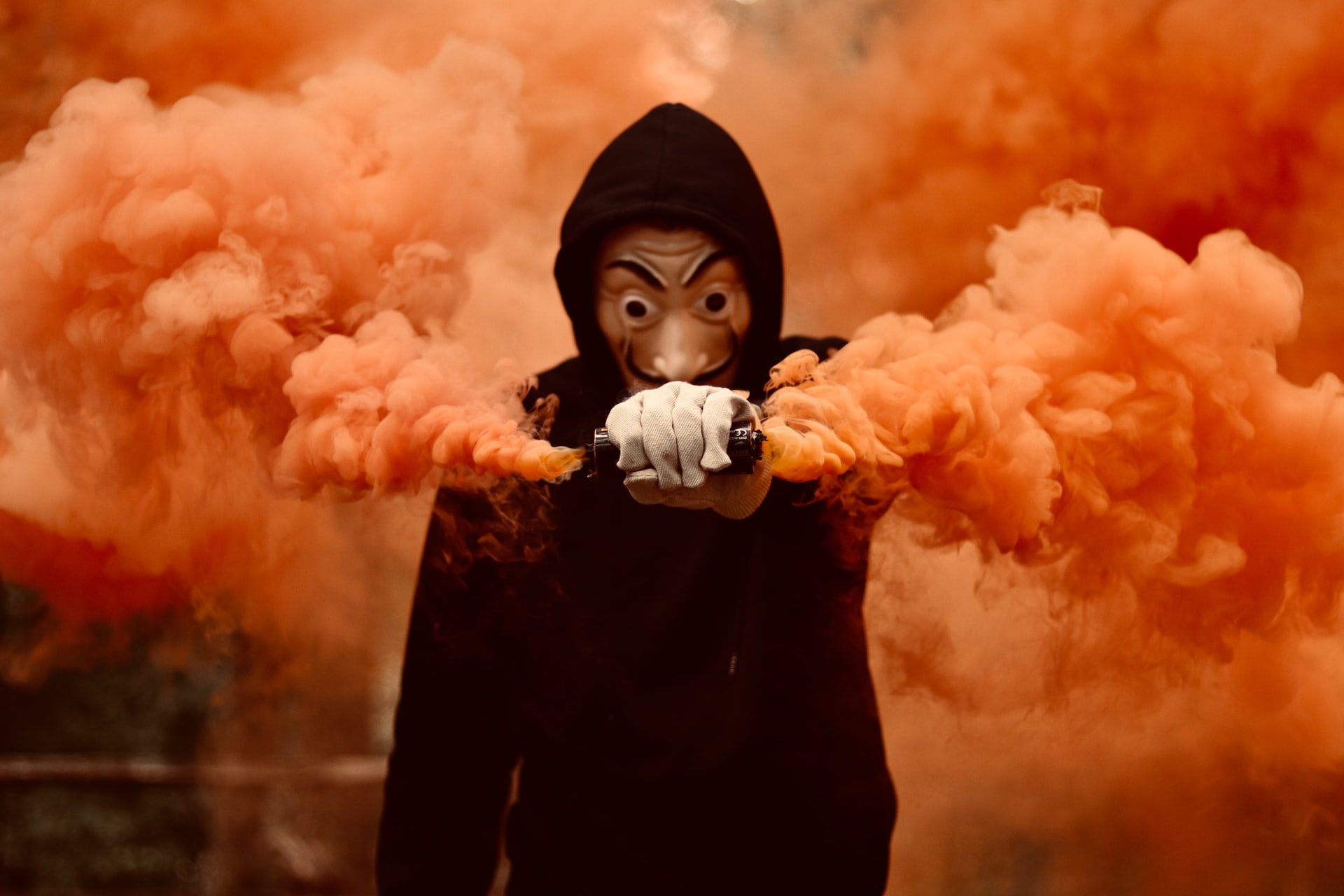 Reading Time:
5
minutes
Hollywood is full of stories about crime and the unconventional hero. That's why casino heists are such a reliably entertaining subject for some of the biggest blockbuster films.
As entertaining as movies like Ocean's Eleven and 3,000 Miles to Graceland are, sometimes the best stories are the ones that actually happened in real life.
That's why we're counting down the five biggest real-life casino heists that are more interesting than any trip to the cinema!
Biggest Real-Life Casino Heists
Casinos are a hub of luxury and excess. As such, it makes sense that these establishments can at times attract some interesting personalities. Whether people are there for drinks, entertainment, or to try their hand at winning a jackpot, casinos offer many draws for people from all walks of life.
For those who aren't a fan of all the fanfare, it's fortunate that there are so many awesome slot sites in the UK and all around the world that can help them win big.
For others, gambling at the slot machines or casino tables is too much of a risk for an unpredictable reward. So instead, they turn to more nefarious schemes to win one over on the house.
Here are the five biggest heists where some enterprising criminals risked it all.
Bellagio
In December 2010, a lone motorcyclist pulled off a robbery at one of the most famous casino hotels on the Las Vegas strip.
Parking his black motorcycle by the valet area at around 4 a.m. on a Tuesday, the robber entered the Bellagio. He kept his motorcycle helmet on to hide his face and a pair of black gloves on his hands.
The daring criminal walked into the casino and directly up to a craps table while wielding a gun. After telling the shocked gamblers to back off, he began stuffing as many casino chips as he could into a bag on his waist.
The chips in question ranged from $100 to $25,000 in value, and he walked off with approximately $1.5 million. Rather than risk injuring any bystanders, casino security simply let him walk out.
Perhaps that was also because security knew something the robber didn't—that the casino chips don't carry much value outside the casino itself.
So, the 'Biker Bandit,' as he was soon called, came back to the casino to play. It turns out the robber was Tony Carleo, a regular gambler on the Las Vegas strip who had frequented the Bellagio many times.
In fact, a poker dealer at the Bellagio pointed investigators towards Carleo. Carleo had mistakenly shared his fantasy of walking up to a table and taking the chips with the dealer. When the theft occurred a few days later, and Carleo returned to gamble with newfound funds shortly after, the dealer knew who'd committed the crime.
Soboba Casino
Like many other people on this list, the ringleader of the Soboba Casino heist in California was inspired by movies like Ocean's Eleven. Unlike the others on this list, however, this would-be mastermind confessed that he was high on cocaine during the heist.
Rolando Luda Ramos was 25 and an employee of the casino at the time of the heist in August 2007. He was able to pull off the job by pretending he was there to work on the surveillance cameras, as usual.
Instead of doing his job, Ramos hogtied three employees before getting two unsuspecting security guards to escort him to the vault. They must have had the surprise of their life when Ramos pulled a gun on them and other employees instead of tending to the cameras as he should've.
He held off the employees with the weapon—which he later claimed was a BB gun—while he stuffed $1.58 million of cash in a duffel bag.
Ramos's success didn't last long, though, as he was arrested the day after the robbery, along with a fellow employee and his girlfriend.
Ritz Casino
Now this is a heist worthy of a Hollywood film. Two men and one woman perplexed investigators when they carried out a high-tech robbery at the Ritz Casino in London back in March 2004.
According to Scotland Yard, the thieves used a laser scanner inside a mobile phone to outsmart the roulette wheel. The phone was allegedly linked to a computer, which would predict the ball's eventual resting place.
Their scheme, based on a theory called sector targeting, allowed the trio to walk out of the casino with £1.3 million over two nights. The conspirators might have gotten away with it if they hadn't won big the second night—to the tune of £1.2 million.
As is standard with big wins of this sort, the casino reviewed security footage and called the police. When the police noticed something suspicious, the three friends were arrested.
Circus Circus
The story of this heist did get its own little Hollywood treatment when Netflix featured it in the crime docu-series Heist. It's no wonder they featured it, as this casino robbery truly has all the elements of a great crime.
The robbery occurred in 1993 and involved a shady romance between Heather Tallchief and her convicted-murderer boyfriend, Roberto Solis. Relationship woes aside, the two successfully pulled off one of the biggest heists in Las Vegas history.
Tallchief, who was 21 at the time, had recently started a job with an armoured car company called Loomis. She claims she didn't realize at the time that this was the same company her boyfriend—who was 27 years her senior—had tried to rob in 1969.
Just weeks after starting her job, Tallchief drove off with $3 million while her co-workers were busy filling ATMs inside the Circus Circus Casino.
She met up with Solis, and the two shipped the money to Miami before fleeing the country. But the most shocking thing about the heist? After 12 years of evading capture abroad, Tallchief returned to the United States and turned herself in for her crime.
Crown Casino
This heist is one of the most fascinating crimes we've come across. This is due not only to the crime's scope but also to the casino's response.
Back in February 2013, one of its high rollers robbed the Crown Casino in Melbourne of $32 million. Curiously, instead of calling the police to investigate, the casino decided to handle the problem themselves.
This might have been because the robbery was an inside job. The high-rolling gambler from New Zealand was invited to the casino to gamble by a VIP Services Manager. The employee worked to breach security cameras and sent signals to the gambler throughout.
When casino security became suspicious of the winning streak that produced such a big win, they investigated. Following his win, casino security visited the fraudster in his hotel room and asked him to leave. Thankfully, the majority of the money hadn't been paid out yet.
However, the would-be robber's departure left the casino in a bit of a scramble. The high roller was scheduled to take part in a PR stunt for the casino the very next day. Instead, they had to find another VIP to serve the world's most expensive cocktail.
Perhaps wishing to avoid bad PR, the casino never reported the crime. The heist only came to light after a local newspaper broke the story a few weeks later.
Launch Of Matchbook Brokerage service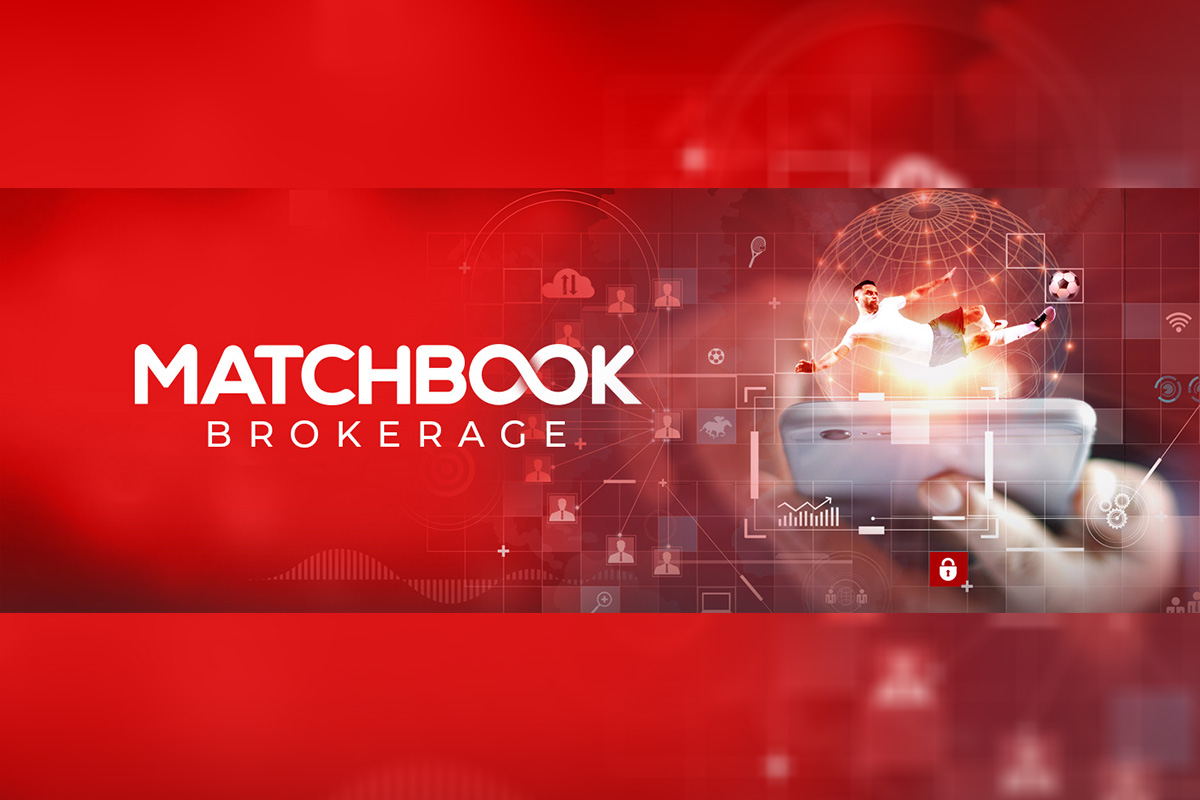 Reading Time:
2
minutes
Matchbook is delighted to launch Matchbook Brokerage. Alongside its peer-to-peer Exchange, Matchbook offers an exclusive service to match large or bespoke trades that may not be immediately possible on our Exchange markets.
The Matchbook Brokerage team works with specialist counterparties, with the best pricing and liquidity providers in the industry, who are available to lay bets across a wide variety of betting markets or offer unique prices on bespoke trades.
The Matchbook Brokerage service is available Monday to Sunday.
Furthermore, Matchbook Brokerage provides a unique opportunity for operators within the industry who may be looking to hedge any marketing promotion or customer liabilities. This service will allow operators to run bigger promotions, take larger bets, and reduce
operational exposure.
Matchbook's Head Of Commerical Will Turl said: At Matchbook, we understand that bettors are frustrated at being stake factored by bookmakers or are unable to find the liquidity in the market for their bets. For these customers, we are delighted to be able to launch the Matchbook Brokerage service. Working with industry-leading liquidity providers, our brokerage team will be able to provide customers and operators with a quote for the very biggest of bets. Only last week, we had significant interest in player prop markets for the NBA Finals and facilitated 26 bets and over $100k stakes on those markets. We also had some notable action through our Brokerage service on Royal Ascot. This is the service that the betting industry has been begging for, and Matchbook is pleased to deliver it.

For further information on how the service works and how to get in touch with our team, visit  matchbook.com/brokerage Matchbook is a peer-to-peer betting exchange designed for smart bettors who want better value, deeper liquidity and exceptional customer service.

Matchbook is licensed and regulated by the Alderney Gambling Control Commission and the UK Gambling Commission.
Spinomenal launches seminal Royal Sharx NFT slots tournament in partnership with Aplica Media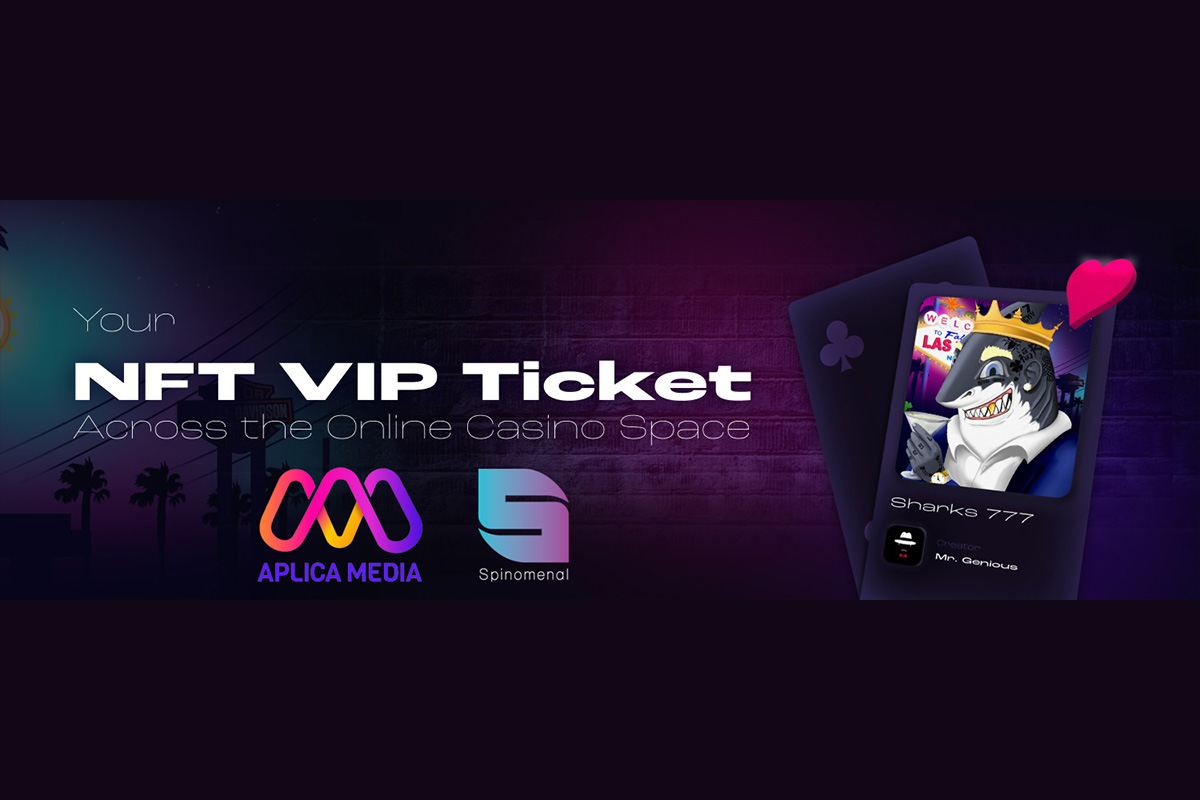 Reading Time:
< 1
minute
Spinomenal, the leading iGaming content provider, has launched a seminal NFT slots tournament in partnership with NFT specialist Aplica Media. The project between the two companies is known as Royal Sharx.
The first-of-its-kind tournament initiative begins today, June 27th 2022, and will involve two separate competitions in which the first and second ranked players in each will win an NFT-based VIP card. There are a total of four Royal Sharx NFTs up for grabs during the tournament which concludes on Monday 11th July 2022.
Players can gain entry to the tournaments through Spinomenal's own Wolf Fang title or Kakekkorinrin's RinRin slot. Each game is accessible on Kakekkorinrin and 10cric brands thanks to integrations with Spinomenal. The content provider will also be leveraging its proprietary tech expertise to ensure the seamless running of the tournament leaderboard mechanics.
Royal Sharx is the first ever NFT project for online casinos that provides VIP benefits to its holders.
Every NFT holder is getting an immediate VIP status in any casino that will take part of the project. Online casinos wishing to join the NFT tournament will require a content partnership with Spinomenal.
Spinomenal's Chief Commercial and Operation Officer Nir Ronen, commented: "Spinomenal prides itself at being at the forefront of online casino and this NFT tournament reflects our creative philosophy. Working with Kakekkorinrin and 10cric brands has been a pleasure and we're thrilled with the result. Good luck to all those who enter!"
Asaf Shohat, Aplica Media Founder & COO followed: "We're always exploring fun collaborations where we can flex our specialist skills within the NFT space. Working with Spinomenal has allowed us to deliver a revolutionary NFT tournament where the players have a chance to win something that will bring premiere benefits."