Betting in the UK – full guide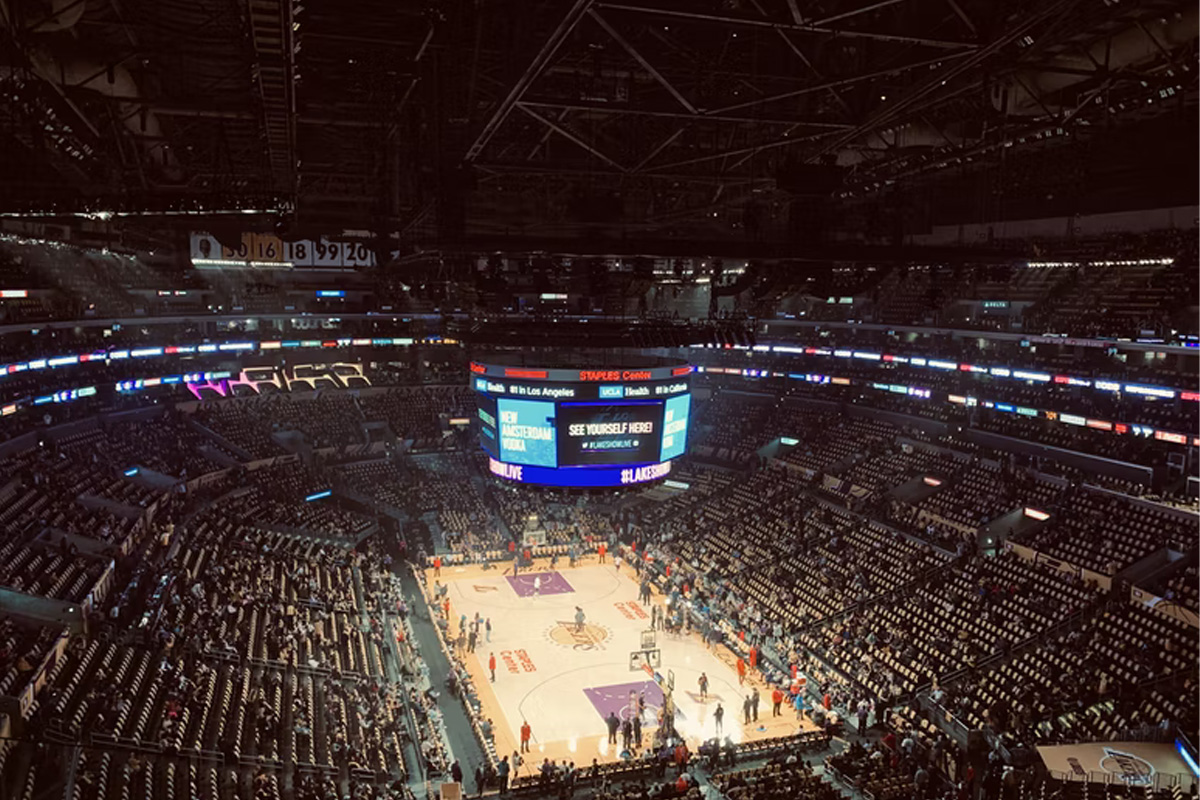 Reading Time:
4
minutes
UK sports wagering rules are the most advanced in international gambling. The UK is home to some of the world's oldest bookmakers, along with a 19th-century establishment. In addition, the UK's sports gambling industry created the world's first-ever​​ sports wagering exchange, where bets are placed in a pool rather than against predetermined lines.
UK sports wagering is covered extensively in this handbook. The laws and traditions of England, Wales, Scotland, and Northern Ireland are discussed, as well as the laws and traditions of the United Kingdom as a whole.
United Kingdom Sports Betting Legality
In the United Kingdom, both land-based and internet sports betting are permitted. Legal sports wagering in the United Kingdom was made possible by the Betting and Gaming Act of 1960. Gambling Act 2005 established the UK Gambling Commission to govern all types of gambling in Britain, including sports wagering. Over 9,000 wagering shops may be found all through the United Kingdom in England alone.
Due to it being legal, people who live here are able to choose a sportsbook and place any type of bet they want. Sportslens has compiled a database of best betting sites for UK bettors for you to be able to choose which service provider you want. They have reviews and ratings on each one, so carrying out your own research isn't necessary.
Safety Of Online Sports Betting In The UK
So long as you're a resident of the United Kingdom, you're protected by the UK Gambling Commission's oversight of all land-based and online sports wagering. The London Stock Exchange is home to a large number of publicly listed online bookmakers. Online bookmakers in the United Kingdom have to provide a secure, safe, and fair gaming atmosphere for both governmental and business reasons.
Because of the emphasis on ethical gambling in the UK, all of the most convenient payment options are accepted. Payment options include Mastercard, Visa, Skrill, PayPal, Crypto, and Neteller.  Considering that the UK Patent Office now has over 70 blockchain patents pending, this country is poised to be a leading innovator in the field of bitcoin withdrawals and deposits going forward.
Catering To UK Sports Bettors
With so much sportsbook competitiveness, UK sports gamblers have the most options. In regards to deposit bonuses, Sportsbook. ag doesn't provide the biggest, but it does have the most reasonable terms and conditions. Gamblers may take advantage of unique incentives on English Premier League games, making them the finest bets in the world for EPL fans.
Since the Gaming Act of 1845 made it permissible to gamble on racehorses, English racebook clients have had access to the oldest racebook industry in the world. UK-based groups who promote responsible gambling, have a strong presence and influence among UK bookmakers, making this a priority for users.
UK Gambling Laws in Scotland, Wales, and N. Ireland
Because England, Wales, Scotland, and Northern Ireland are all part of the United Kingdom, their gambling regulations are all the same. The Gambling Act of 2005 gave local governments in Scotland, Wales, and Northern Ireland more control over land-based casino licensing than magistrate courts had previously. Online gambling websites in all four zones are governed by the same set of rules and regulations since the United Kingdom Gambling Commission oversees all online and remote licences. Online sports wagering rules in Ireland differ from those in other nations in the British Isles, but not in the United Kingdom.
How Much Knowledge Do You Need Before You Start Betting?
Because every sport has its own unique set of regulations and betting structures, there are an infinite number of betting options. Several sports events just include the essentials of wagering, such as losing and wagering, in their competitions. Wagering on eSports, a relatively new form of online competition is a nice illustration of this trend.
There are so many markets to pick from when it comes to betting on sports like Tennis, Football, and Horse Racing. To properly place a wager, it goes without saying that you must familiarise yourself with the sport's basic regulations.
Before you begin wagering, you must familiarise yourself with a variety of betting systems. Take the sport of basketball, for instance. A novel kind of betting known as "spread wagering" entails dividing the match's points between the two competing teams. For you to win, these teams must score these points. In order to effectively disseminate this information, you must have a thorough understanding of each team. You need to know who the key players are and how the teams perform at their best and worst.
To put it another way, you must do your homework before placing a wager. You'll know which bets to make at the end of the day if you do a lot of studies.
Different Types of Betting Odds
Odds are a metric used by sportsbooks in sports wagering to illustrate the likelihood that a given event will occur. It is your responsibility as a bettor to utilise the odds provided by the bookmaker to assess the potential danger and the likelihood that it will materialise. In addition to letting you know how much you should wager on your bet, the odds also tell you how much you can win.
Here are a few keywords that you should be aware of.
What you'll be wagering is a stake.
Payout: The anticipated profit in the event that your prediction proves to be correct.
This is the 'price' the bookmaker is offering you in terms of odds
Continent 8 Technologies continues global expansion with two key hires in Asia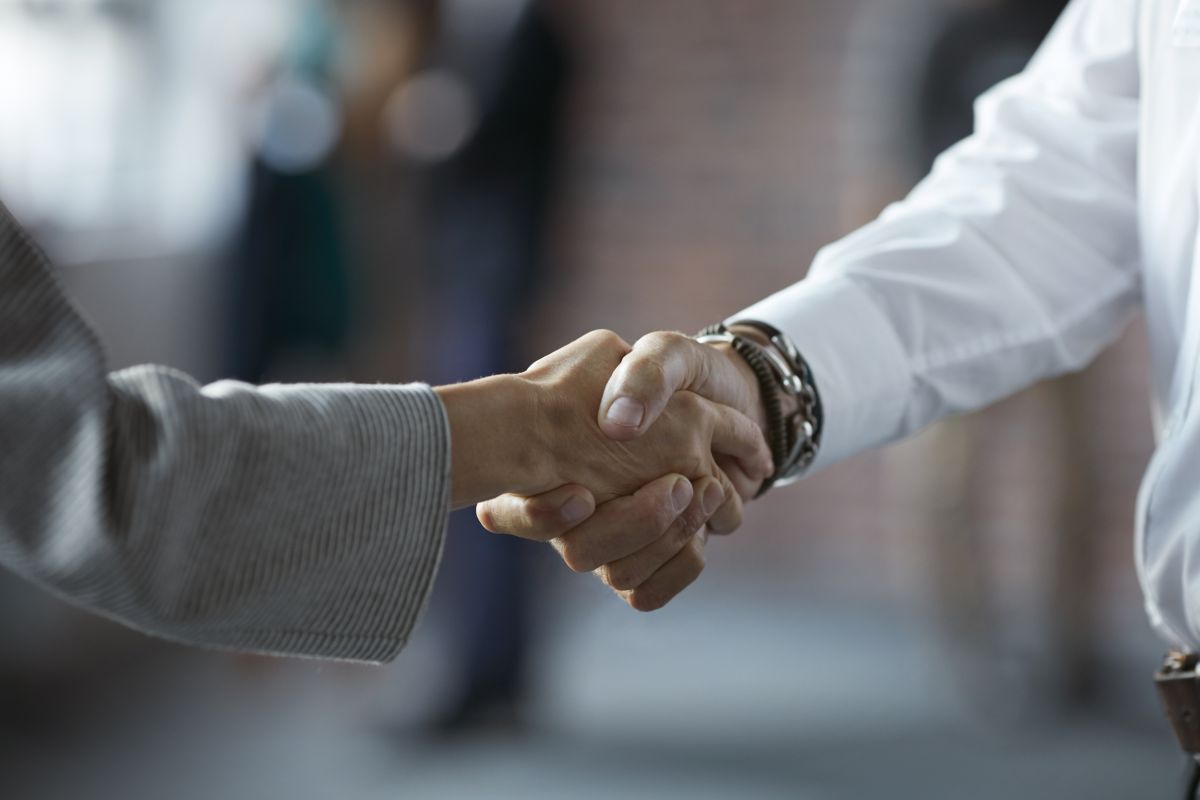 Reading Time:
2
minutes
Lalaine P. Vidal joins award-winning infrastructure provider as Business Development Manager and Christopher Caturay as Technical Solutions Architect
Continent 8, the award-winning global managed hosting, connectivity and security provider, continues to build out its presence in Asia with two key hires.
Lalaine P. Vidal joins as Business Development Manager and Christopher Caturay as Technical Solutions Architect. Both will be based out of the Philippines and will be responsible for supporting the company's growing customer base across the region.
Vidal has more than a decade of experience in sales and marketing across a range of sectors including banking, BPO, real estate, telco and IT cyber security. Caturay is a cyber security professional with experience in the end-to-end process of deploying solutions and applying best practices for various businesses and in a range of sectors.
The hires form part of a wider push in Asia, where Continent 8 already offers infrastructure, connectivity and security solutions to a range of customers in iGaming and beyond.
The company's cyber security offering has seen exceptional growth in recent years, keeping up with the evolving cyber security landscape, and with cyber-attacks at an all-time high in Asia, Continent 8 can defend a customers' infrastructure against the growing number of threats.
Lalaine P. Vidal, Business Development Manager at Continent 8 Technologies, said: "The opportunity to join Continent 8 was one I simply couldn't turn down. It is the leading infrastructure provider in the industry, and I am looking forward to using my experience in sales and marketing to drive the business forward and further establish its presence and customer base across Asia."
Christopher Caturay, Technical Solutions Architect at Continent 8 Technologies, said: "Asia presents unique challenges when it comes to infrastructure and cyber security. I'm excited to be working for a business that has a comprehensive and unique solution for businesses targeting the Asian market."
Peter Williams, Managing Director – Asia Pacific at Continent 8 Technologies, added: "Lalaine and Christopher are great talents and are a brilliant addition to the Continent 8 team in Asia. This is an important market for us and one where we have ambitious growth plans that we are actively deploying.
"Lalaine will play a vital role in introducing more businesses to Continent 8 and the award-winning solutions that we provide, while Christopher will ensure that customers are deploying the right products and services for their organisation. This localised approach, along with having feet on the ground, is what makes Continent 8 the go-to infrastructure and security provider for companies targeting Asia and other markets around the world."
Via network points of presence in Hong Kong, Japan (Tokyo), Philippines (Manila), Singapore and Taiwan (Taipei), Continent 8 connects Asia to the rest of the world over a high-capacity, fully redundant private network comprising 90+ locations.
Meet the Continent 8 team at ASEAN Gaming Summit, 21-23 March 2023 at the Manila Marriott Hotel.
PRAGMATIC PLAY SECURES LATEST DEAL IN SWITZERLAND WITH SWISS CASINOS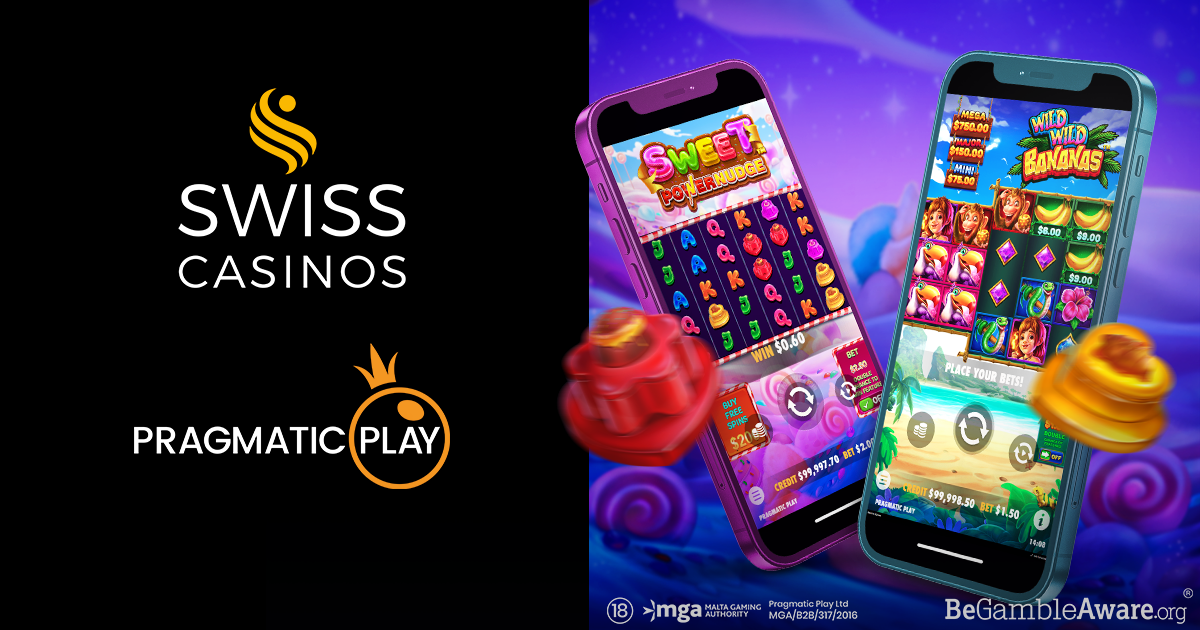 Reading Time:
< 1
minute
Pragmatic Play, a leading content provider to the iGaming industry, has partnered with Swiss Casinos, one of the biggest operators in Switzerland, as it further expands its foothold in the regulated market.
The supplier's entire slot portfolio is now live with Swiss Casinos, giving players access to more than 300 premium games. Those include recent titles The Knight King™ and Cowboy Coins™, as well as multi-award-winning player favourites Sugar Rush™ and Gates of Olympus™, which are proven performers in the Swiss market.
The deal follows similar agreements with major Swiss brands such as Pasino.ch (Groupe Partouche) and 7melons (Grand Casino Bern), as Pragmatic Play cements its position at the forefront of slot development and distribution in Switzerland and beyond.
Irina Cornides, Chief Operations Officer at Pragmatic Play, said: "We're thrilled to welcome Swiss Casinos to our growing operator base after a fast and straightforward integration. Introducing Pragmatic Play's premier games
to an even larger audience will further strengthen our position in Switzerland, where Swiss Casinos is a leading online gaming brand.
"We look forward to working with the team closely as we continue to build momentum in this key regulated market."
Patrick Mastai, Director Online Casino at Swiss Casinos said: "Pragmatic Play remains one of the most consistent and unique slot providers in the market. It makes sense for us to partner with such a leading industry name on our latest venture which will undoubtedly positively impact our growth plans.
"We are excited to be able to bring such a vast array of new titles to our casinos and raise the stakes for our slot enthusiasts."
Yggdrasil creates a buzz with new launch Bugs Money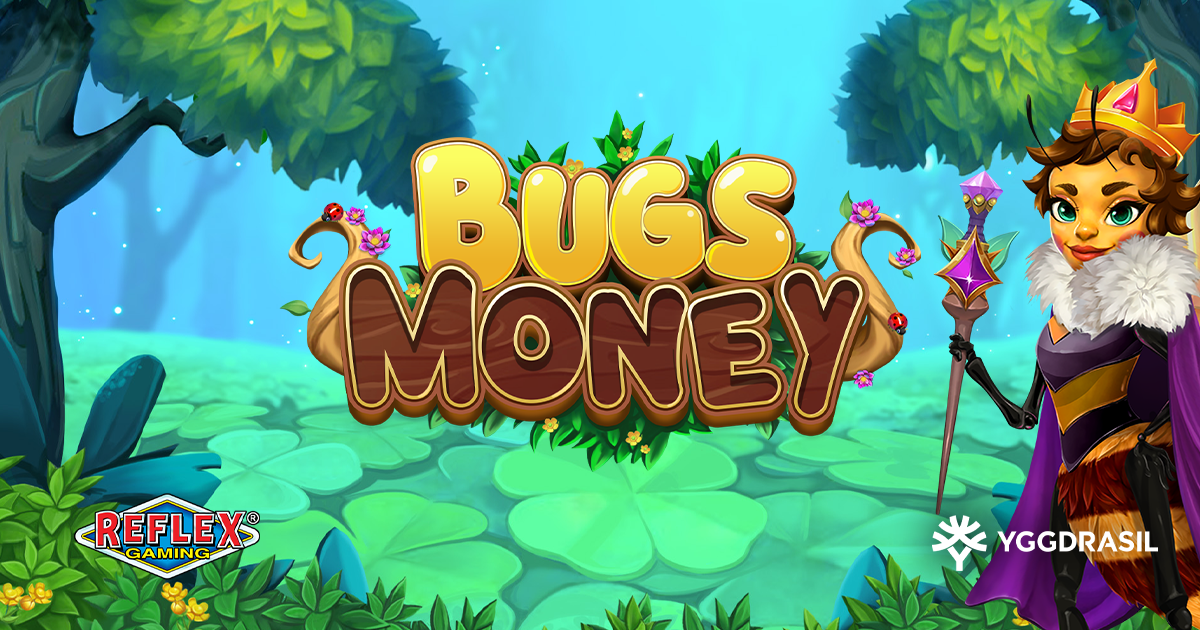 Reading Time:
2
minutes
Yggdrasil and Reflex Gaming are transporting players to a world where bees make more than honey in the latest YG Masters creation, Bugs Money.
Hailed by Reflex Gaming as one of their most impactful slots to date, the game presents a wide array of vibrant bees, bugs, insects, flowers and fruits. The colourful art and design is coupled with thrilling features: Free Spins and Glow Wilds reel modifiers.
The Free Spins feature is triggered when three or more scatter symbols land and offers a choice of 3, 7, 10, or 15 Free Spins with a max win multiplier of 50x, 20x, 10x and 5x respectively. This allows players to directly set the volatility of the Free Spins feature and encourages user participation.
During the bonus, the majestic Queen Bee symbol can land on the centre reel, increasing the multiplier by 10x, up to a huge maximum of 500x.
When the Glow Wilds reel modifier bonus is triggered during the base game or Free Spins, the setting changes from day into night. While the reels are spinning, glow bugs land on random reel positions to add wild symbols. The Queen Bee can also make an appearance during the Glow Wilds bonus to deliver insane wins.
Part of the YG Masters portfolio, Bugs Money is Reflex Gaming's 13th title as part of the initiative. The offering is powered by GATI, Yggdrasil's state-of-the-art technology enabling partners to employ the preconfigured, regulation-ready, standardised development toolkit to consistently produce cutting-edge content followed by rapid distribution.
Stuart McCarthy, Head of Product & Programs at Yggdrasil, said: "Bugs Money is a playful, fun and vibrant title with straightforward yet engaging game play.
"Our partnership with Reflex Gaming has been fantastic to date with over 10 titles launched and we are excited to introduce yet another premium game to our wide operator network."
Mat Ingram, CPO at Reflex Gaming, said: "This game has been a lot of fun to create. It's another original concept from our studio.
"Despite the tranquil setting, it can quickly turn volatile. The Free Spins can dramatically increase the volatility by offering a super volatile mode. Allowing players to set their own volatility in the Free Spins feature offers greater engagement and ensures the title appeals to a wide demographic."