AstroPay to Showcase its Digital Wallet Solution at ICE London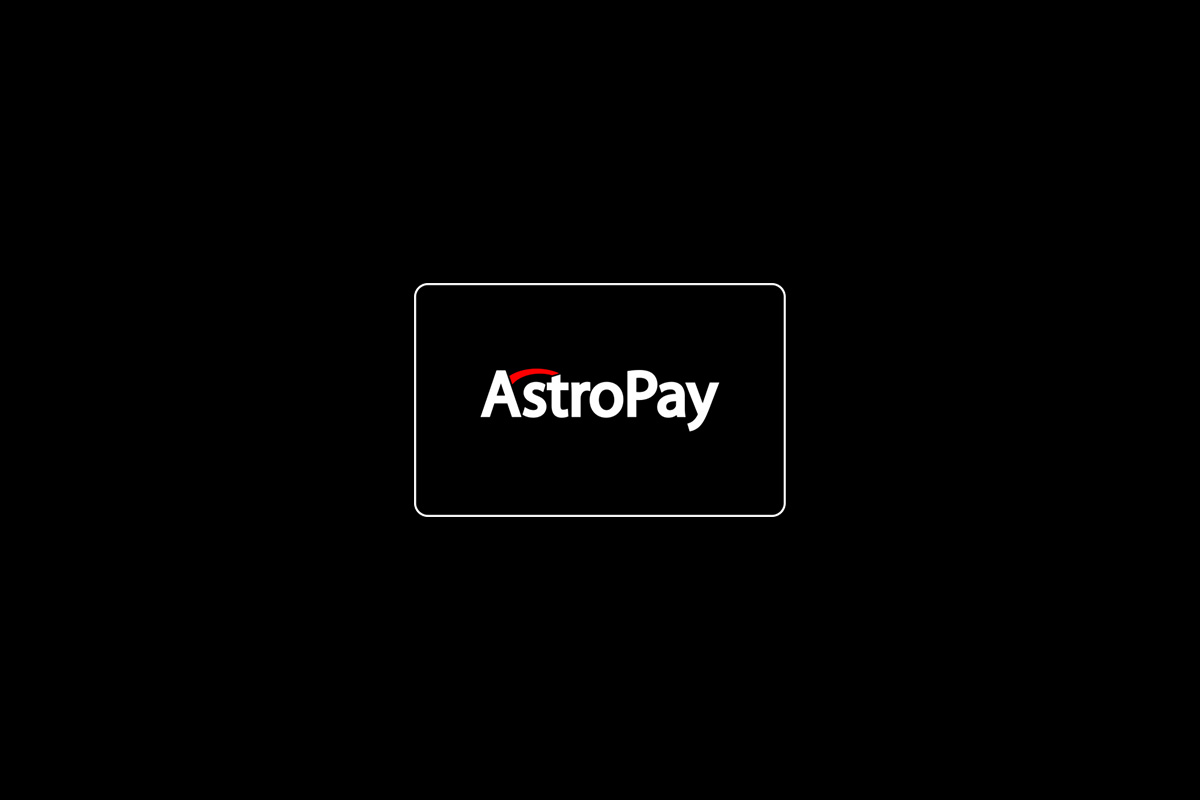 Reading Time:
< 1
minute
AstroPay, the online payment solution of choice for over five million users in the world, will be exhibiting at ICE London, the premier gaming exhibition for industry professionals. This year's event takes place at ExCeL London from April 12 to 14. Visitors will find AstroPay at booth N7-342.
AstroPay will be showcasing its digital wallet solution OneTouch and demonstrating its commitment to seamless digital experience and user data-driven solutions for the gaming community. Mikael Litjenstein, CEO of AstroPay, will be attending along with the commercial sales/business development team.
Building on the success of its business in emerging markets and most recent expansion into Europe (UK, Spain and Portugal), AstroPay will highlight its expertise and knowledge of delivering payment solutions to users and merchants in the iGaming and eSports industry across different countries.
Also at ICE, AstroPay will demonstrate how the company dedicates itself to understanding the needs of its users and continues to innovate with the recent launch of its cryptocurrency offering in their digital wallet which resulted in wide media traction.

LEAP CERTIFIED IN DENMARK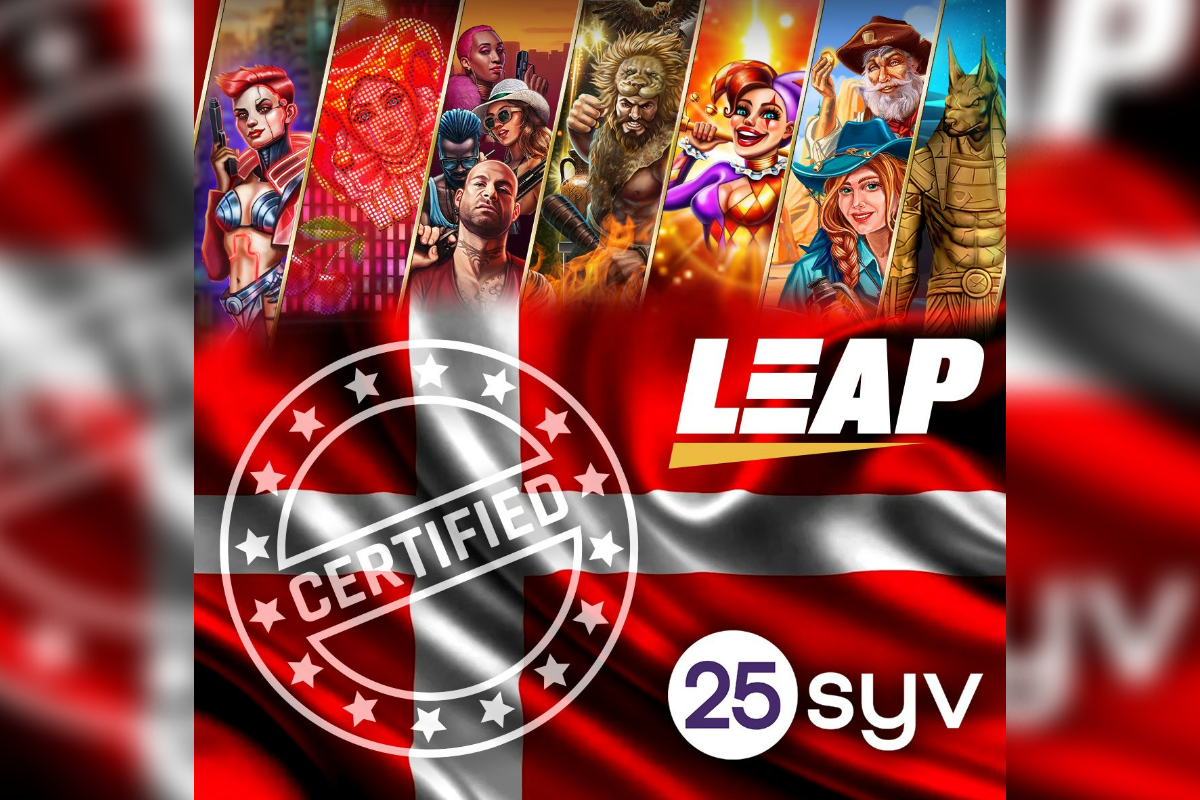 Reading Time:
< 1
minute
We are thrilled to announce that LEAP's online video slot games are now certified and soon live in Denmark! We are therefore equally excited to announce that a selection of LEAP's best slot games, including 'C-Punk 5K', 'GangStar', 'Gold Bonanza', 'Hercules, Do or Die', 'Party Fruits', 'Secrets of the Nile' and 'Wild Jokers' will now be available on Roed25.dk and Casinogo.dk – a leading Danish online provider offering an exciting ecosystem of sports and gaming media.
The company features sports betting-based games, horse racing, and leading casino titles, and provides streaming and publishing services, enabling gaming enthusiasts to enjoy a wide range of games online.
Lasse Larsen, SYV25's Product Owner, commented: "We have found in Leap the perfect partner who will support us with a wide variety of high-end online video slot games and casino titles. Their advanced 3D graphics and unique game features, combined with highly intuitive UI, provide an excellent immersive and engaging gaming experience, that we are proud to offer to our clients exclusively on our online platform."
Isabella Avidar, Commercial Director for LEAP added:
"We welcome our partnership with the leading Danish online gaming provider SYV25, and we are sure that LEAP's superb range of online video slot games with top-notch 3D graphics, will prove to be popular on their platform. All our online video slot games are customised for mobile devices, which makes them easily accessible to entertain their players from anywhere and at any time."
SYBO Strikes Acquisition Deal with Game Developer and Publisher Miniclip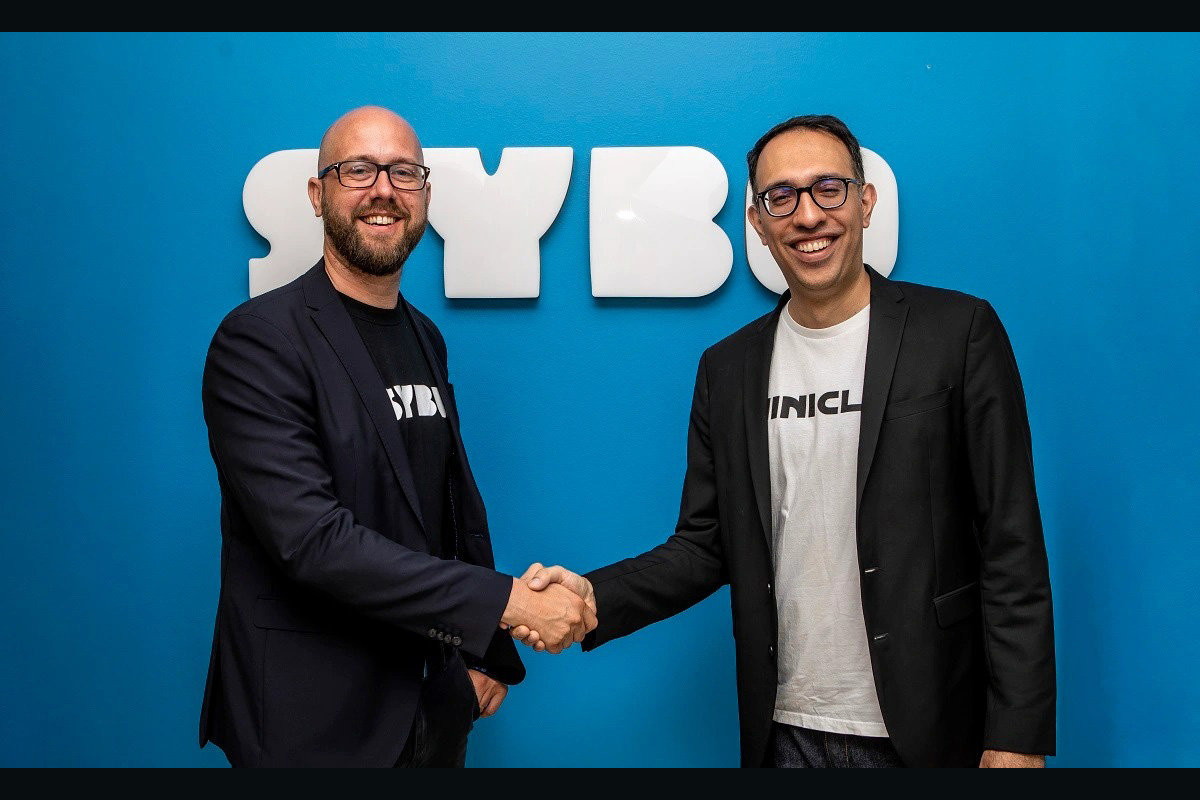 Reading Time:
3
minutes
SYBO, maker of the smash mobile gaming hit Subway Surfers, has announced that it has been acquired by Miniclip, a world leader of market-defining mobile games. The acquisition is set to complete this July following the legacy game's 10th anniversary and a record-breaking banner year across daily installs, daily active users and daily revenues. The combined companies reach over 70m daily active users.
"We are so thankful for the vision, expertise and execution from Mathias and the whole SYBO Team, who have strengthened Subway Surfers both creatively and commercially during this past decade. Subway Surfers has continued to be a successful mobile game for millions of fans worldwide, year after year," Sylvester Rishøj Jensen, Co-founder of SYBO, said.
"When we started this 10 years ago, our dream was to create something special that would be loved for generations to come. The whole company, and our incredible fans, have driven the game to stellar heights. We have really had perfect flow in our partnership and gaming adventure, which has now culminated in what is one of the biggest – if not the biggest – deals in Danish gaming history. It's a legacy we are both very proud of," Bodie Jahn-Mulliner, Co-founder of SYBO, said.
"We are incredibly thankful to our Founders for their vision and trust. 15 years after Sylvester and Bodie started working together, 10 years after Subway Surfers came to market and 5 years after I took the helm as CEO, we now wrap up the first season of SYBO's journey with a great promise of what's to come," Mathias Gredal Nørvig, Chief Executive Officer at SYBO, said.
"Miniclip brings to SYBO added experience, reach and strength as we celebrate our tenth anniversary and look to the next decade and beyond. I am so proud! Proud of our game development teams, all support functions, and management team, for passionately expanding the Subway Surfers game experience, remaining committed to the formula our community loves, and to continue delivering surprise and delight for Subway Surfers fans on multiple platforms and genres. Miniclip offers us an opportunity to further grow and amplify, while still keeping to our core values and Team culture," Mathias Gredal Nørvig added.
"Since its launch in May 2012, the Subway Surfers mobile game has grown to more than 150 million monthly active players, it holds the title as the most downloaded mobile game, it was the world's first game to cross one billion downloads on Google Play, and the most downloaded endless runner game in Apple's App Store's history," Saad Choudri, CEO of Miniclip, said.
"Miniclip has always had a strong focus on building high quality games that unleash the gamer in everyone, which has helped define the business and allowed us to lead in a crowded marketplace, delivering consistent growth through building our M&A with fantastic and innovative new partners. Which is why the SYBO Team felt like such a natural fit, having developed one of the world's most popular games. They have a proven record of delivering and maintaining an incredible gamer experience, as well as continuing to grow virally. We are beyond excited to welcome them into the Miniclip family as we empower them to keep running and running," Saad Choudri added.
Under Gredal Nørvig's leadership, a team of savvy and experienced executives has navigated an industry of opportunities and challenges. The company plans to keep the current Management Team in place with David Byrne, who joined in 2018 as Chief Operating Officer and Head of Games; Naz Amarchi-Cuevas, who joined in 2017 as Chief Commercial Officer and Head of Marketing; Anne Schnack Hansen, who joined in 2018 as Chief People Officer; and Andreas Glenvig, who joined in 2019 as Finance Director.
Habanero delivers magical quest with Golden Unicorn Deluxe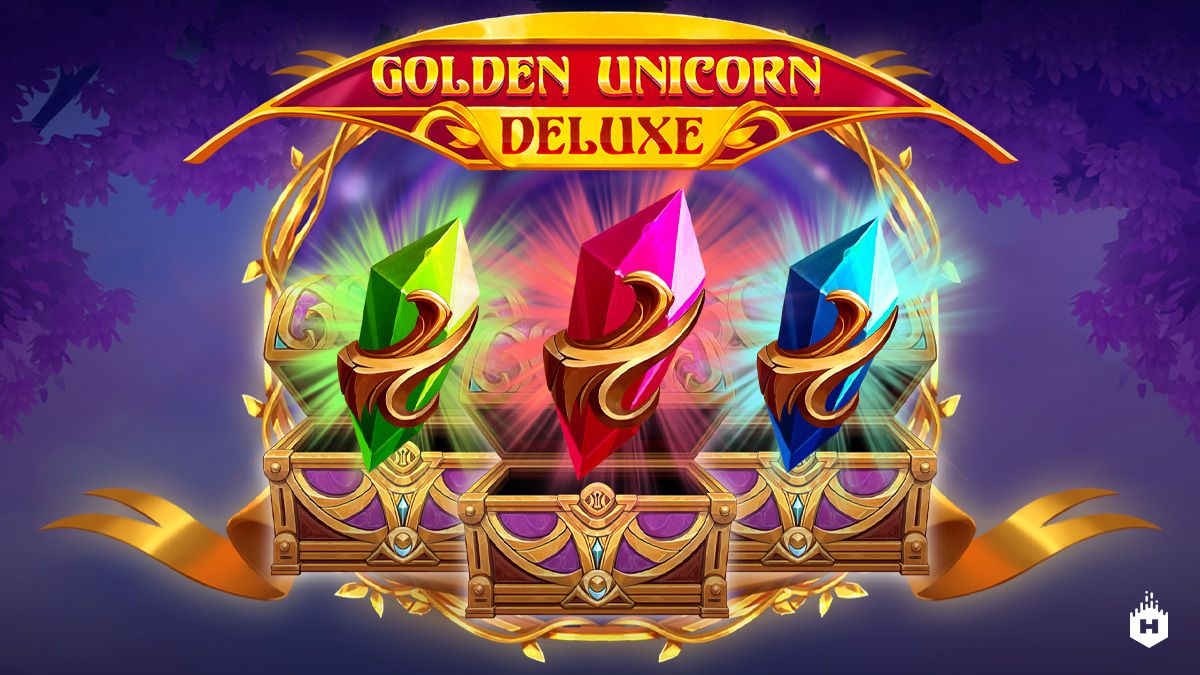 Reading Time:
< 1
minute
Premium slots and table games provider Habanero has released Golden Unicorn Deluxe, a quirky new release that delivers an enchanting adventure.                                                                             
The 5×3 slot features an eye-catching design, with vibrant colours and magical creatures stealing the attention of players. Enhancing the visuals is an enthralling soundtrack which captivates listeners and delivers a charming gambling experience.
A breathtaking Golden Unicorn Wild symbol nudges into view and can multiply wins by 32x when five appear on screen, maximising retention and engagement, whilst giving players a boost in their search for big wins.
Elevating the excitement is a sensational Chest Feature which offers players the chance to pick chests and win cash prizes. Players can win up to an astounding 100 Free Games here, an impressive amount that can be retriggered time and time again. 
Free Games and the thrilling Chest Feature can also be bought by players, allowing them to apply their own strategy to gain more control over their experience.
Commenting on the release, Toni Karapetrov, Head of Corporate Communications at Habanero, said: "We're delighted to give our players another captivating title which features a beautiful blend of audio-visuals and unique features, delivering an immersive and eye-catching experience.
"We're also pleased to offer up to 100 Free Games to players, a staggering total which we're certain will please them and provide a much-welcomed opportunity to take home big rewards."
After an extraordinary 2021, Habanero has continued to reinforce its leading position as a tier-one supplier by securing notable deals with the likes of 888Casino, Codere, Betway and LeoVegas.