Is Dynasty the Best Fantasy Football Setup?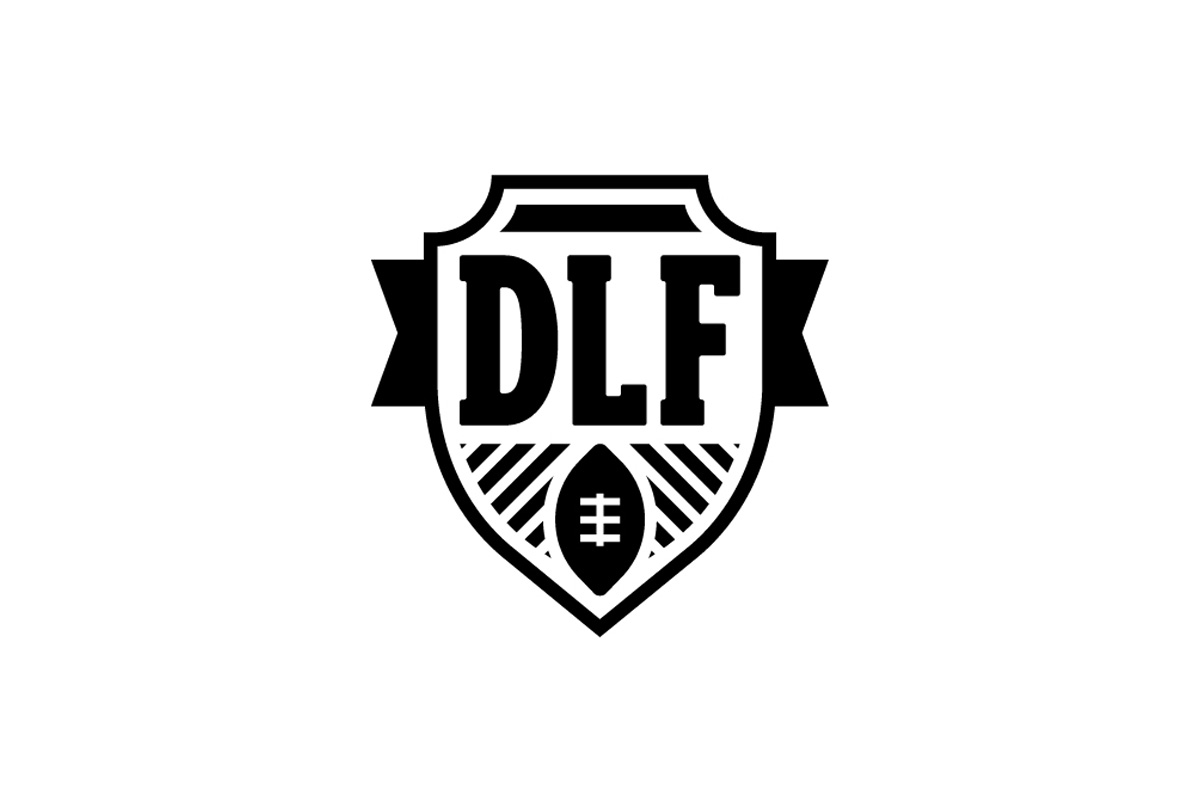 Reading Time:
4
minutes
If you ask the opinion of a lot of people involved in fantasy football, they'll tell you the dynasty league format is the best. While everyone is different, people who love this format feel like it ups fantasy football and makes it both more realistic and more challenging.
A dynasty league plays like a re-draft or keeper league, which are standard. The big difference is that you keep your players on your roster from year-to-year. When you have an expanded roster, you can keep your young and developing talent, but it's not going to have a negative effect on your starting lineups.
If your favorite part of fantasy is drafting, you get the chance to draft rookies every spring, so you don't have to give it up.
The following are things to know about dynasty leagues and why some do think they're the best way to play fantasy football.
How Dynasty Leagues Work
When most people play fantasy football, they're using the redraft format. That means that their teams are single-season, and they draft right before the start of the actual NFL season. Then at the end of the season, your team is dismantled. This is a good introduction to fantasy if you're new to the game, but over time as you learn more, it can become less challenging.
A dynasty league doesn't reset every season, unlike a redraft league. In a dynasty league, you have ownership of players spanning over multiple years with larger roster sizes. Some rosters have more than 30 players per team.
That means in order to be successful, you have to have an intimate understanding of the NFL depth charts, and you always have to be on the lookout for sleepers.
Since waivers have fewer options with an instant benefit, trading is very important. This means more owner interaction.
Winning and losing trades also have long-term impacts, so there are more rivalries among the teams.
In a keeper league, you are limited in the number of players you can carry from season to season. The limit is usually three or four players.
There's not any compensation in dynasty to keep players, and some leagues require you to give up the equivalent round in the next redraft to keep a player. In dynasty, rosters are kept throughout the season, but still, there are similarities between keeper and dynasty leagues.
Setting Up a Dynasty League
Many of the things you need to initially do to set up a dynasty league are similar to setting up a redraft league.
You find a group of people who are excited to compete against you and trade with you. You set rules, including roster size and scoring format.
Then, one of the best parts of setting up a dynasty league for a lot of players is the startup draft.
If you opt to start a dynasty league, you have to keep in mind that if someone leaves, it gets a lot trickier than someone leaving a redraft league. You have to find someone to replace them who will inherit their league.
The Offseason
Along with a more challenging experience that a lot of fantasy players prefer, one reason that some people say a dynasty league is best is because of the action in the offseason.
In a redraft, when the NFL season comes to an end, a fantasy title is given, and then you're not involved with your league mates again until June.
That is not the case with dynasty leagues. With dynasty leagues, you're involved year-round. You have a lot to do during the offseason, so you're always immersed, if that's what you prefer.
The startup draft only takes place at the start of a dynasty league, which is usually in the first few months after the NFL season. This keeps rookies out, and it's the basis for new leagues.
The rookie draft happens every year for the new class of players, and the order is often determined as it is in the NFL, based on the previous order of finish from the last season.
A lot of leagues will do this after the NFL draft, but there are challenges that come with choosing rookies before you know their NFL landing spot and draft round.
At the end of each dynasty season, a waiver will close, but there are still players who might be valuable as the offseason begins. In some dynasty leagues, there's the inclusion of free agents in the rookie draft, and other leagues will have a separate draft to add them.
Another reason some say dynasty is best?
The offseason trading is a big one.
There's a lot of activity all year, with much of that culminating in trading. Most leagues will leave trading open throughout the year.
Other Reasons Why Some Feel Dynasty Is Best
Along with what's above, other reasons that dynasty is becoming an increasingly popular option among fantasy players include:
You get to play general manager. You aren't just creating a roster. You're replicating the duties of real general managers. You're assessing the value of players, drafting them, making cuts to your roster, and negotiating trades. Fantasy football managers get to do all the fun things and simulate the job.
We briefly mentioned this above, but dynasty is simply more challenging. Since you're keeping your roster from year to year, each decision becomes more significant. The value of a player isn't limited to how he helps you score points in the coming weeks or even months. Instead, it's years that become relevant.
You need more skill to play dynasty. As a dynasty manager, you have to pay attention to situations as they develop, and you need deep knowledge of depth charts and the players.
Finally, if you're in a dynasty league, your trades are more complex. There's a high level of competitiveness that changes your goals as you make moves. If you're a top team, you might be on the lookout for developed talent, even if you have to give up draft picks or prospects.

The Finnish Supreme Administrative Court rules that skill-based fantasy sports games belong to Veikkaus monopoly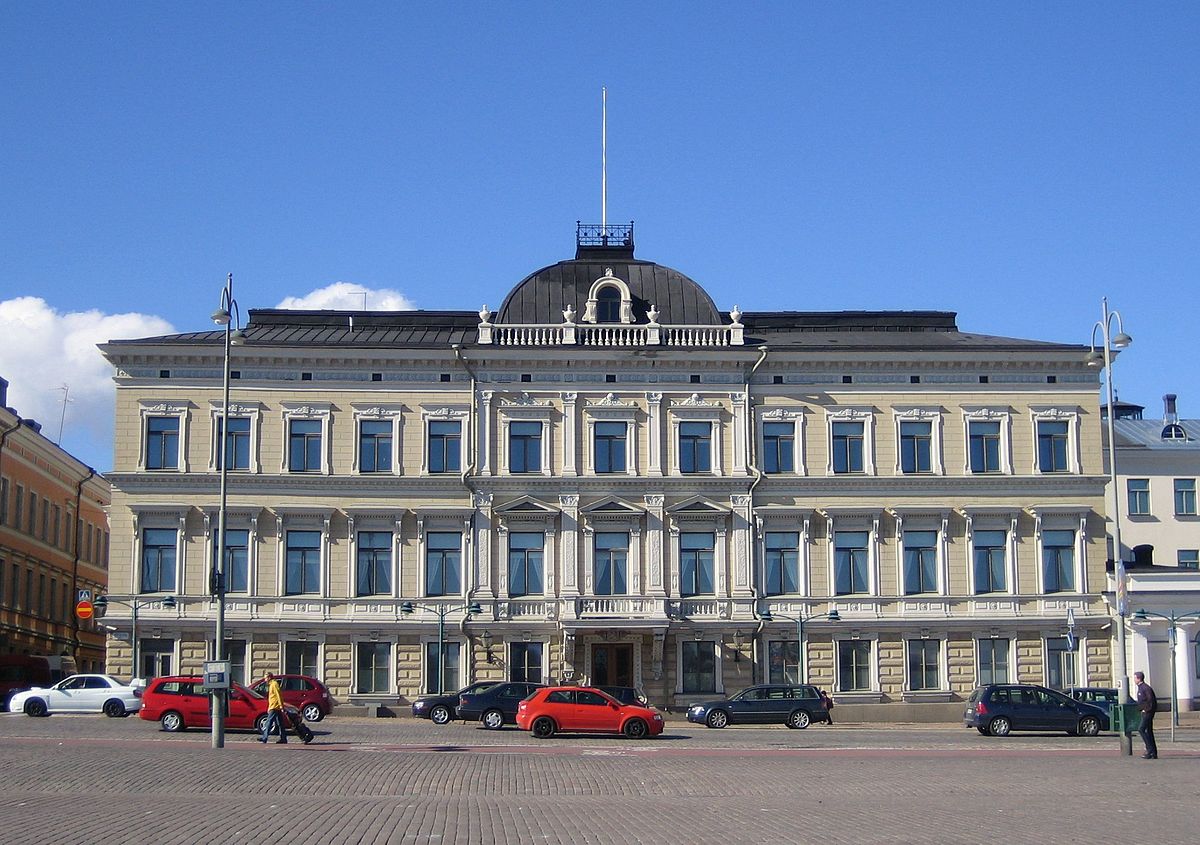 Reading Time:
2
minutes
Article written by Antti Koivula, consulting legal advisor at Legal Gaming
On May 24, 2022 the Finnish Supreme Administrative Court delivered its judgment on IS-Liigapörssi-case (KHO:2022:60), in which the Supreme Administrative Court analysed whether skill-based fantasy sports games are within the scope of the Finnish Lotteries Act (1047/2001) ("Lotteries Act") and thus belong to the state-owned gambling operator Veikkaus Oy's ("Veikkaus") monopoly.
Finland has a statutory gambling monopoly in place, under which Veikkaus has exclusive rights to operate and market gambling. According to the Lotteries Act, all games which include a participation fee, prizes of monetary value and the result is based on chance, are within Veikkaus monopoly.  The main question in the case was if it is enough the game to be even remotely based on chance to be within the scope of the Lotteries Act and thus belong to Veikkaus monopoly, and if that was the case, whether the element of chance was present in the skill-based fantasy sports games in question.
IS-Liigapörssi-case concerned popular fantasy sports games in Finland, in which participants form virtual ice hockey teams from real ice hockey players and points were awarded based on the ice hockey players performance on real ice hockey matches. The fantasy sports games included entry fees and prizes and they had been run since 1995 by a Finnish media giant Sanoma Media Finland Oy ("Sanoma"). It was an undeniable fact that skilled and analytical participants who invested a considerable amount of time to the fantasy sports games outperformed participants who picked the players randomly.
The background of the case is lengthy, as the national authorities had tried to shut down the fantasy sports games run by Sanoma for more than a decade. In 2008 the Ministry of the Interior made a request for investigation for the police, which carried out a preliminary investigation. However, in 2010 the National Prosecution Authority ("NPA") made a non-prosecution decision stating that it was left unresolved whether the Fantasy Sports games in question are within the scope of the Lotteries Act.
In 2017 the gambling enforcement authority, the National Police Board ("NPB") started administrative proceedings against Sanoma regarding the fantasy sports games and two years later in 2019 the process had reached the point in which the NPB imposed a prohibition order and a conditional fine of EUR 300,000 for Sanoma on the basis that Sanoma was not allowed to run the fantasy sports games as they qualified as gambling. Sanoma appealed to the Helsinki Administrative Court arguing that the fantasy sports games in question were skill-games with which chance had no effect on the results and thus outside the scope of the Lotteries Act, but in 2021 the Helsinki Administrative Court ruled in favour of the NPB. Sanoma appealed to the Supreme Administrative Court.
The Supreme Administrative Court acknowledged that participants knowledge and skills were meaningful in the context of success, but reminded that at the same time random factors outside the participant's control had a significant importance too. Thus, the chance of winning was at least partially based on luck. As the fantasy sports games also included entry fees and prize money, only Veikkaus was allowed to run them in Finland.
The Supreme Administrative Court's decision hardly came as a surprise. The Lotteries Act's definition of gambling is extremely broad, from which a good example is that even an ice fishing competition and an auction were previously deemed to fall within it. Nevertheless, the decision yet further strengthened the NPB's authority and it remains to be seen what is the next competition or event after which they'll go next.
Low6 Announces Groundbreaking NFT Innovation in its UltimateFan Fantasy Sports Game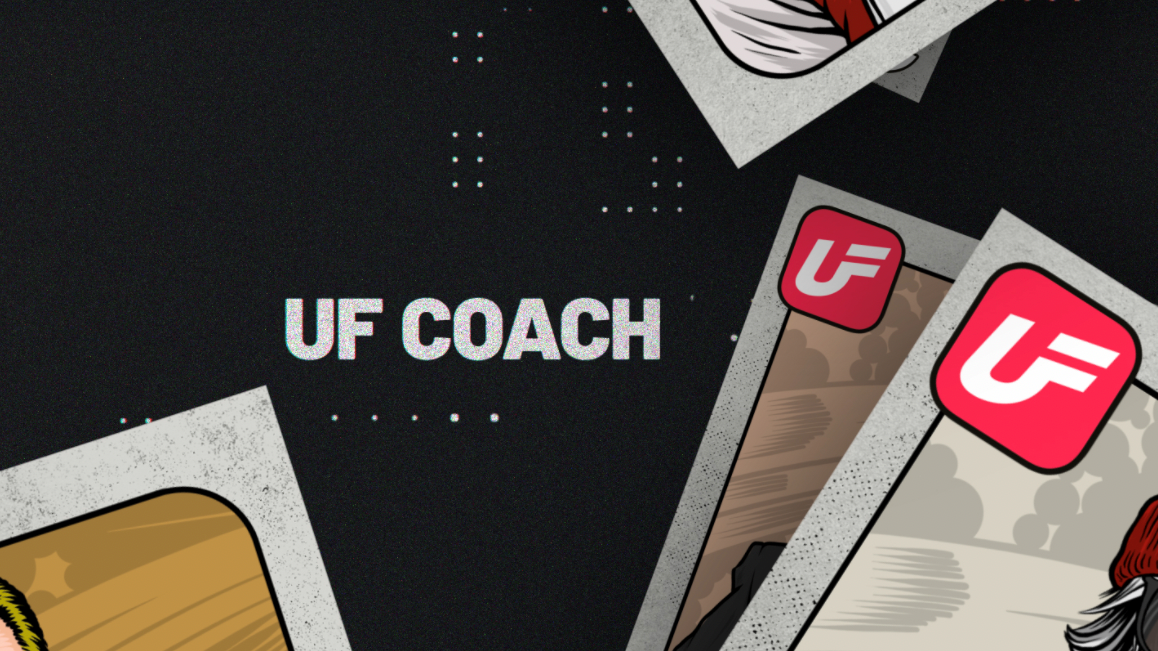 Reading Time:
2
minutes
Sports gamification innovators develop technology to incorporate non-fungible tokens (NFTs) into their white-label iGaming products
Sports gamification leader Low6 Limited Inc (Low6), today announced the introduction of NFTs to their class-leading fantasy gaming product, UltimateFan.
The highly innovative inclusion of NFTs into mobile gameplay—whereby NFTs can be simultaneously held within the ecosystem of a game and a user's crypto wallet—offers a new frontier of possibilities for sports teams, betting operators and affiliates looking to expand into  the blockchain space.
Low6's suite of white-label iGaming products have been developed for some of the biggest names in sports, gaming and mobile technology, including the PGA Tour, UFC, Uber Eats and Points Bet. Their highly innovative platform, based on a unique community-first approach to sports gamification, now offers products for English soccer, American football, and specialized co-promotional products for the Cincinnati Bengals and the Jacksonville Jaguars.
With its brand-new UF Coach feature, Low6 has now introduced NFTs to UltimateFan gameplay. UF Coach bridges the divide between fantasy sports and NFTs, via a groundbreaking consolidation of in-game and out-of-game structures. This unique dual utilisation of NFTs will bring value within the crypto market, while simultaneously adding a new dimension to gameplay.
"The introduction of NFTs to UltimateFan is a natural progression, an incredible value proposition to our users, and a big step forward for fan-first experiential gamification" says Jamie Mitchell, Low6 CEO and Co-Founder.
"The evolution of the UltimateFan product, and its unbridled success in UK and North American markets, are emblematic of the innovation and forward-thinking approach upon which Low6 prides itself.
"Our strategy of introducing NFTs to fantasy gameplay keeps us at the forefront of sports gamification, adding an exciting new realm of potential for our partners and affiliates."
For its trailblazing approach and next-generation gamification breakthroughs, Low 6 won the "Virtual and Fantasy Operator" and "Rising Star" Awards at the 2021 EGR Operator Awards, and best "Freeplay Gaming Supplier" at the EGR North America Awards 2022. CEO Jamie Mitchell is a finalist for the EY Entrepreneur Of The Year™ 2022.
FSport AB (publ) enters into Fantasy Sports agreement with TV4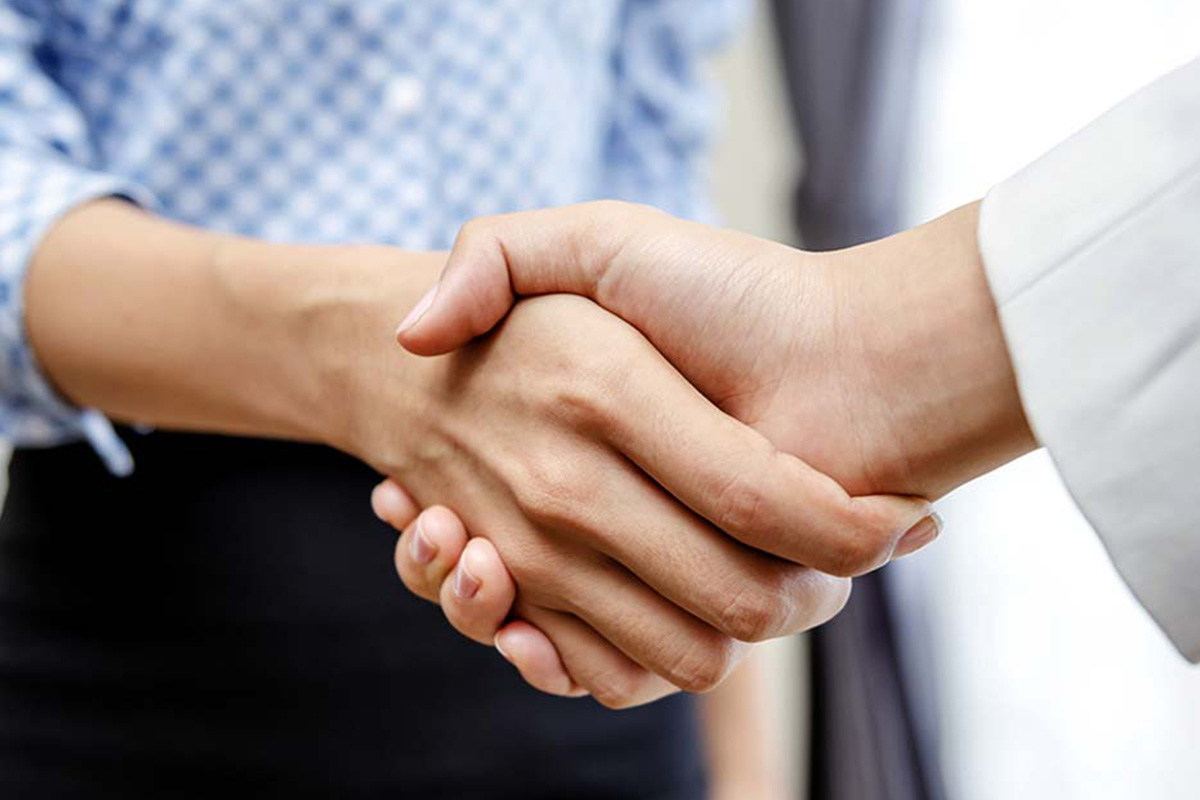 Reading Time:
2
minutes
Sweden-based gaming and media company FSport AB ("FSport") has entered into an agreement with media powerhouse TV4 to provide the company's "FSport Free" gaming product and associated Daily Fantasy Sports platform to Fotbollskanalen.se, Sweden's largest football site.
TV4 will promote the games on Fotbollskanalen.se and social media under its soon to be launched new brand for Daily Fantasy Sports, where participants will be able to enter free to play games.
Through the cooperation FSport will receive exposure of its gaming brand in Sweden's largest media for football enthusiasts, in conjunction with e.g. the women's European Championship, the men's World Cup, Champions League, La Liga and Serie A – where all matches will also be playable with real money bets and wins at FSport.se. Thereby driving increased awareness of FSport's gaming platform, engaging game formats and brand, as well as potentially significant user growth.
"We are looking forward to offering an exciting and entertaining fantasy sports game to all our football interested visitors. By launching this game with real-time action, we are creating added value and consolidating our position as Sweden's prime digital football destination", says Pontus Fridberg, Business Development Manager at Fotbollskanalen.
"We are delighted to launch our games with TV4 and Fotbollskanalen. The agreement demonstrates the great interest in our proprietary gaming platform and marks a great leap forward for the establishment of Daily Fantasy Sports in Sweden. Our fantasy format will reach an even wider audience, which will be beneficial for our entire business", says Staffan Lindgren, CEO of FSport AB.
TV4 is Sweden's largest media channel with the TV rights to some of the world's biggest sports events, such as the European Women's Football Championship, the Men's Football World Cup, the Champions League, La Liga and Serie A. Fotbollskanalen.se with its 650 000 unique visitors every week is Sweden's largest football site.