Affilka by SOFTSWISS launches 5+ new projects in April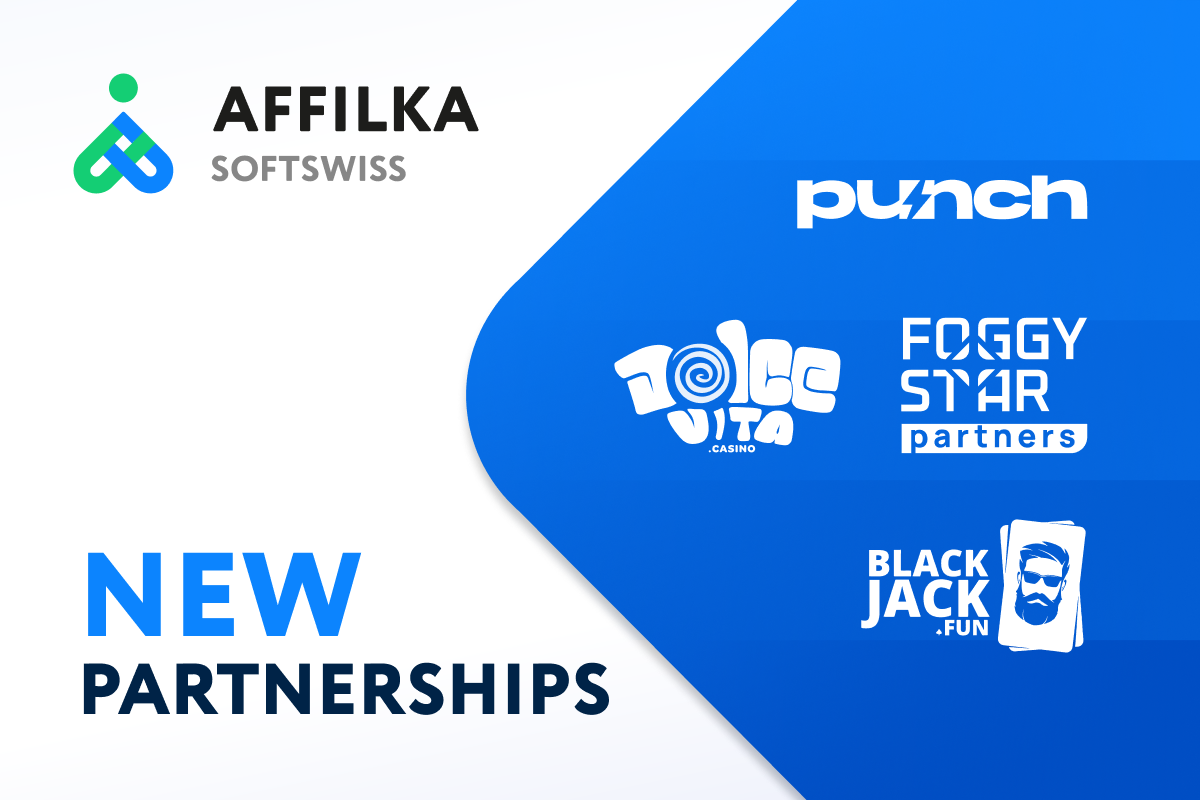 Reading Time:
2
minutes
Affilka by SOFTSWISS bolsters its position in the iGaming industry by launching a set of new projects since the beginning of April. The Affilka team enriched its portfolio with such brands as DolceVita Partners, FoggyStar Partners, Punch Partners, Affiliates Blackjack.fun, and others. 
Each of them has taken advantage of the SOFTSWISS solution for promoting their brand and increasing gaming traffic. Affilka offers a vast array of tools for achieving excellent results, including the ultra-flexible commission constructor, built-in payment processing, and real-time data available in CSV, JSON, and XML formats or via the recently launched Reports API feature.
"We have been working together for some time now and we can safely say this was the most inspired decision. Having a platform that helps with so many technical aspects is something that an end user will eventually benefit from," highlighted the Blackjack.fun team.
"The marketing options, affiliate database management, email software are just the tip of the iceberg when it comes to our software needs. As we were already in the process of expanding, choosing Afflika created a new stress-free environment for our team. Our integration with Affilka generated an enormous boost so far, and we are confident these great results won't stop here," the Blackjack.fun team explained their choice.
Since the affiliate marketing platform was officially launched in 2018, it has helped more than 130 brands in achieving their business goals. New partnerships have allowed Affilka by SOFTSWISS to strengthen its market presence. 
"This spring is a fruitful time for the Affilka team. We're happy to welcome new affiliate programs launched in April! It's a pleasure to see that interest, and most importantly, confidence in our product continues to grow. That's what we always strive for when improving our product," commented Anastasia Borovaya, Product Owner at Affilka. 
The Affilka team will continue to expand its client list in May. Several reputable projects are to launch in the nearest weeks. 
About SOFTSWISS
SOFTSWISS is a widely-acclaimed iGaming expert supplying certified software solutions for managing gambling operations. The company has an international team, which counts 1000+ employees, and has an official presence in Malta, Belarus, Poland, and Georgia. SOFTSWISS holds a number of gaming licences, providing one-stop-shop iGaming solutions. The company has a vast product portfolio, which includes the Online Casino Platform, the Game Aggregator with thousands of casino games, the Affilka affiliate platform, the Sportsbook Platform and the Jackpot Aggregator. In 2013 SOFTSWISS was the first in the world to introduce a bitcoin-optimised online casino solution.
Gaming Innovation Group extends GiG Comply deal with bet365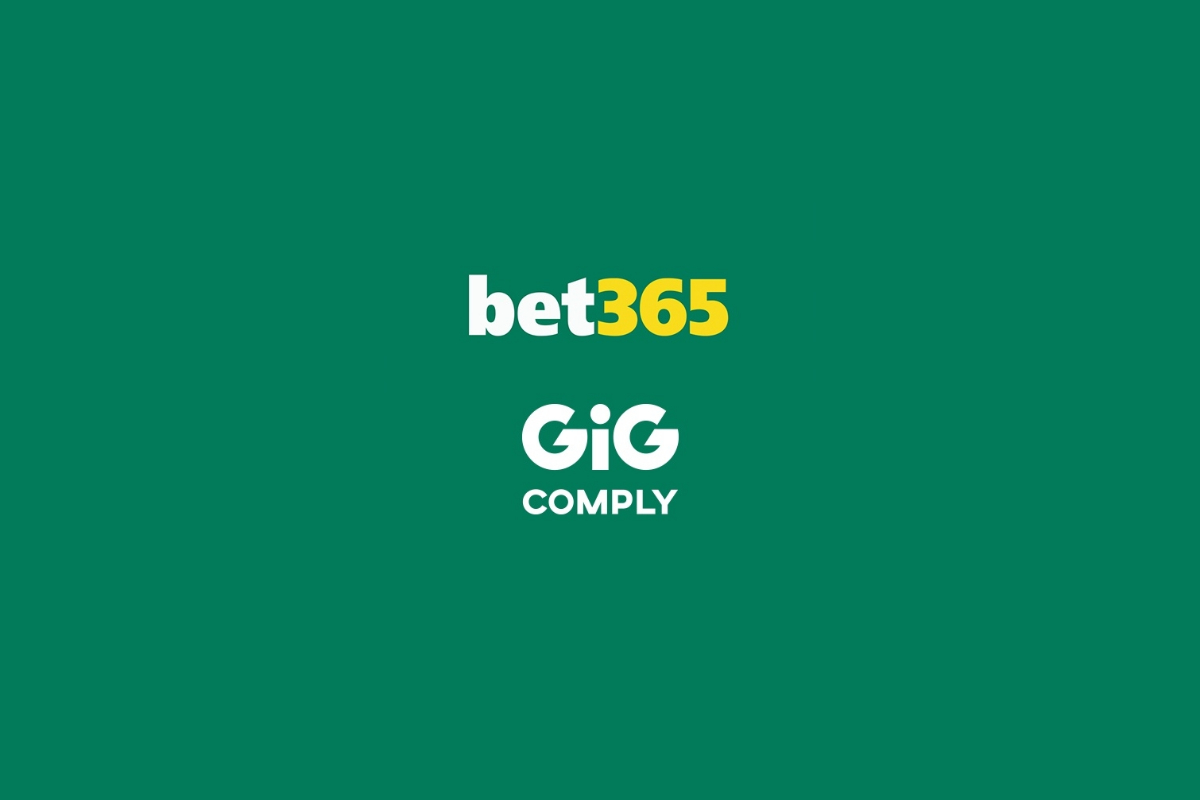 Reading Time:
2
minutes
Gaming Innovation Group Inc. (GiG) have today announced the extension of its partnership with bet365, for its automated affiliate marketing compliance tool GiG Comply.
As one of the leading global online sports betting companies, the bet365 group employs over 7,000 people and has 90 million customers worldwide. Having such a significant presence in a wide range of complex markets serves a variety of regulatory challenges for the organisation, placing an emphasis on the need to effectively adapt to the ever-changing environments in multiple jurisdictions.
GiG Comply is an automated marketing compliance solution that scans web pages for content including links, iGaming code red words and regulatory requirements across multiple jurisdictions. It works by using its rules engine to analyse real snapshots from affiliates' campaigns and provides operators with the promotional content that is being used in their brands' promotions.
It is a flexible tool, which allows operators to set-up their own criteria and checklist parameters and can be tailored to cover any market-specific requirements, helping to ensure that operators remain compliant.
GiG's market-leading iGaming affiliate business, GiG Media, is one of the leading global affiliate marketing operators in the iGaming space, helping partners generate qualified traffic through multiple channels, including SEM/PPC and social media. The group has enjoyed significant growth over the last few years, highlighted by the recent announcement of a strategic partnership with News Corp in the UK and Ireland, a group which serves millions of online readers through its premium media websites The Sun and talkSPORT, and have completed the integration of AskGamblers, following a series of acquisitions from Catena Media late last year.
Jonas Warrer, Chief Marketing Officer at GiG Media, said: "Extending our partnership with bet365, one of the leading names in the industry, is a worthwhile indication of the confidence it provides our partners in the affiliate market and the strength of the team we have in GiG Media."
A bet365 spokesperson, said: "We look forward to continuing our partnership with GiG Comply. Their automated compliance solution is a valuable tool in helping to maintain a compliant affiliate program globally."
Affilka by SOFTSWISS Welcomes Big-Name Client MEGAPARTNERS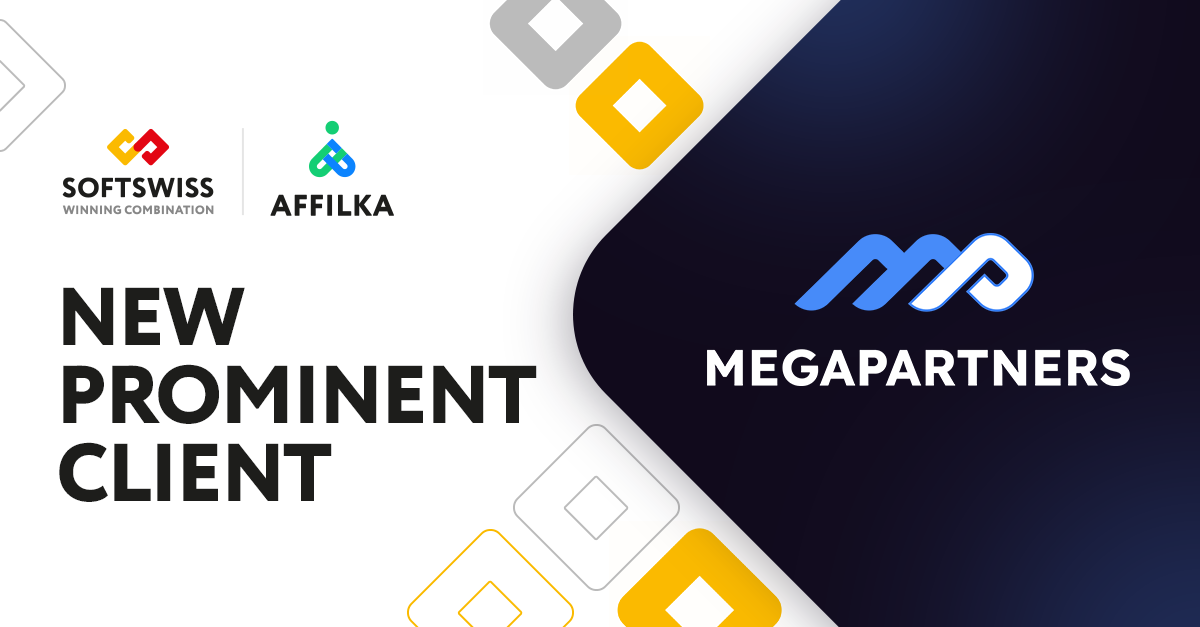 Reading Time:
2
minutes
Affilka by SOFTSWISS, the award-winning affiliate iGaming software, has revealed the name of its new significant client,  MEGAPARTNERS.  The affiliate program has been launched to empower the operator's three global online casino brands.
Operating under the Curacao and MGA licences, MEGAPARTNERS runs three brands: MEGASLOT .com, UNISLOTS .com and MEGASLOT.io, offering such gaming content as  slots, roulette, blackjack, poker and live casino. 
Affilka's new partner  develops its business, focusing on the Netherlands, Australia, Austria, Canada, Denmark, Finland, Ireland, Kuwait, New Zealand, Sierra Leone, Sweden and Switzerland. One the company's portfolio brands, MEGASLOT.io, already supports crypto and in 2023 the operator plans to expand its offering by adding new crypto-centric and fiat projects.
Among the most crucial reasons for launching its affiliate program leveraging Affilka by SOFTSWISS' functionality, the MEGAPARTNERS team highlights the following:
Detailed statistics on traffic sources, acquisition and affiliate earnings

Flexible postbacks and affiliate rewards system

Affilka's user-friendly functionality with quick and smooth affiliate payments
Anton Petrov, CEO at MEGAPARTNERS, comments on the program launch: "The integration was brisk and seamless. We were pleasantly impressed by this collaboration. It is encouraging to have a reliable partner always there to provide support, clarifications and, more importantly, feedback – on short notice and to the point". 
By the end of Q1 2023, Affilka by SOFTSWISS has passed the 230 brands milestone. Apart from its portfolio growth, the product showed a 41.37% increase in new player registrations and an 19.30% increase in player deposits compared to Q4 2022.
"Affilka is making strides in the iGaming sector, not just by earning renowned iGaming accolades, but also by collaborating with key players who choose to shift their projects to our platform. This clearly demonstrates Affilka's worth, competitive edge, and high market demand. We will continue to uphold our status of the premier affiliate platform, enhancing our clients' performance by introducing innovative product upgrades and top-notch customer support," remarks Angelika Antonova, Head of Sales at Affilka by SOFTSWISS.
The Traffic Report function is another notable enhancement planned for Q2 2023, which will help operators scrutinise unique и non-unique clicks on referral links sorted by click country, user agent, device, operating system, and other criteria.
About SOFTSWISS 
SOFTSWISS is an international iGaming company supplying certified software solutions for managing gambling operations. The expert team, which counts 1,400 employees, is based in Malta, Poland, Georgia, and Belarus.  SOFTSWISS holds a number of gaming licences and provides one-stop-shop iGaming software solutions. The company has a vast product portfolio, including the Online Casino Platform, the Game Aggregator with thousands of casino games, the Affilka affiliate platform, the Sportsbook Platform and the Jackpot Aggregator. In 2013, SOFTSWISS was the first in the world to introduce a bitcoin-optimised online casino solution.
AffPapa iGaming Awards 2023 Has Revealed the Name of the Diamond Sponsor—Meet CasinoCanada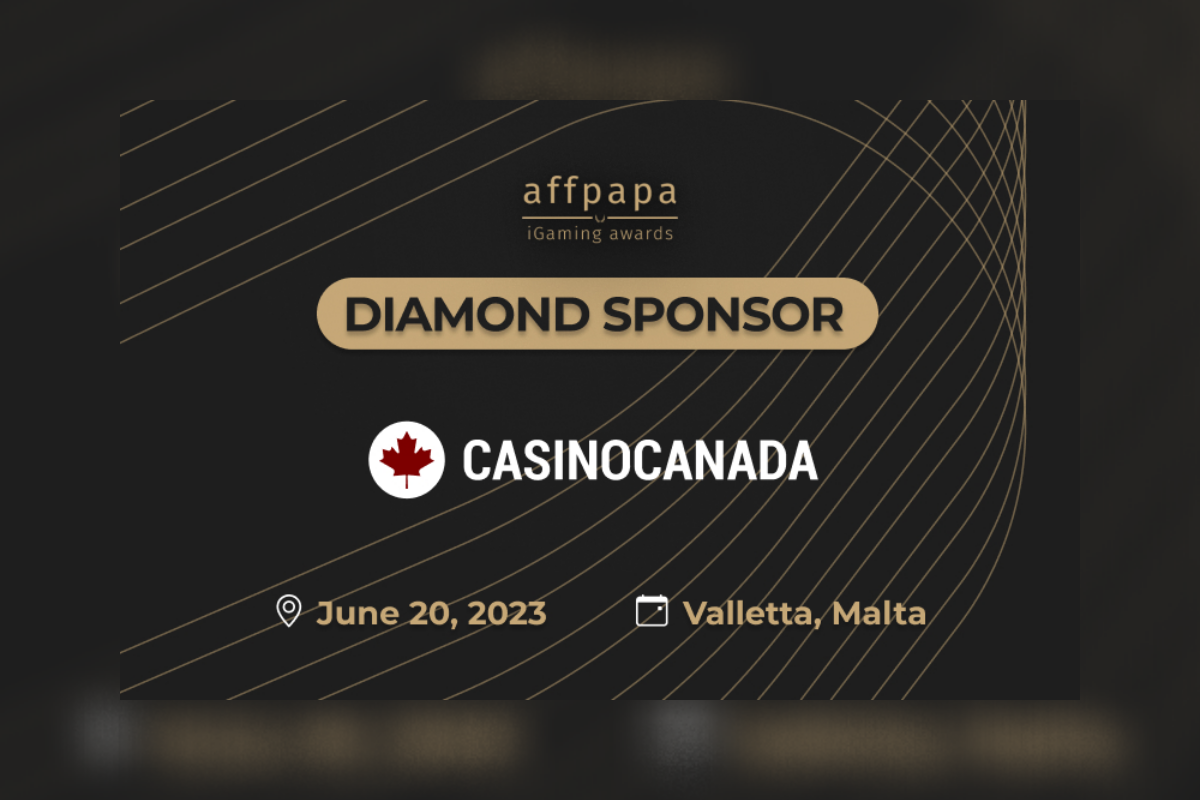 Reading Time:
2
minutes
This year, CasinoCanada is a Diamond Sponsor of one of the most prestigious events in the gambling industry. AffPapa iGaming Awards will be held on June 20th in Malta.
It comes as no surprise that CasinoCanada plays a key role in the upcoming event. The brand has earned a reputation as an expert affiliate website. For many new players, as well as for sophisticated professionals, it's an invaluable source of unbiased reviews and relevant iGaming news.
All hard work should be rewarded, and AffPapa iGaming Awards gives that recognition to members of the community. It's time to celebrate the success of affiliate marketing projects and set ambitious goals for those who just have started their journey.
Here's what Dmitry Rogalchuk, Head of Content at CasinoCanada, thinks about their role in the upcoming event:
"As passionate players, the CasinoCanada team is strongly motivated to learn more about iGaming trends and to do more for this industry. Sponsorship is a great opportunity to showcase our input into affiliate marketing growth. Anyone who puts effort into what they believe in deserves appreciation, and we are honoured to be a part of such a celebration."
We can envy Canadian players: affiliate websites like CasinoCanada are Wikipedias of gambling; whether it's bonuses or a game history, land-based casino ratings, or live gaming lists, the portal only shares up-to-date information. The dedicated CasinoCanada team provides top-notch content that can be trusted.
Staying loyal to its audience, this treasure trove is also a reliable partner for new casinos. It lends a hand to those who have recently joined the industry and warns participants about fraudulent projects as part of its contribution to the iGaming community. A true Diamond Sponsor attitude!
If you happen to be around the Mediterranean Conference Centre in Malta, don't miss your chance to witness this ceremony. AffPapa iGaming Awards 2023 registration is already open, so book your seat there for June 20th.