BallStreet Trading Wins Innovation in Esports 2022 at EGR Innovation and Marketing Awards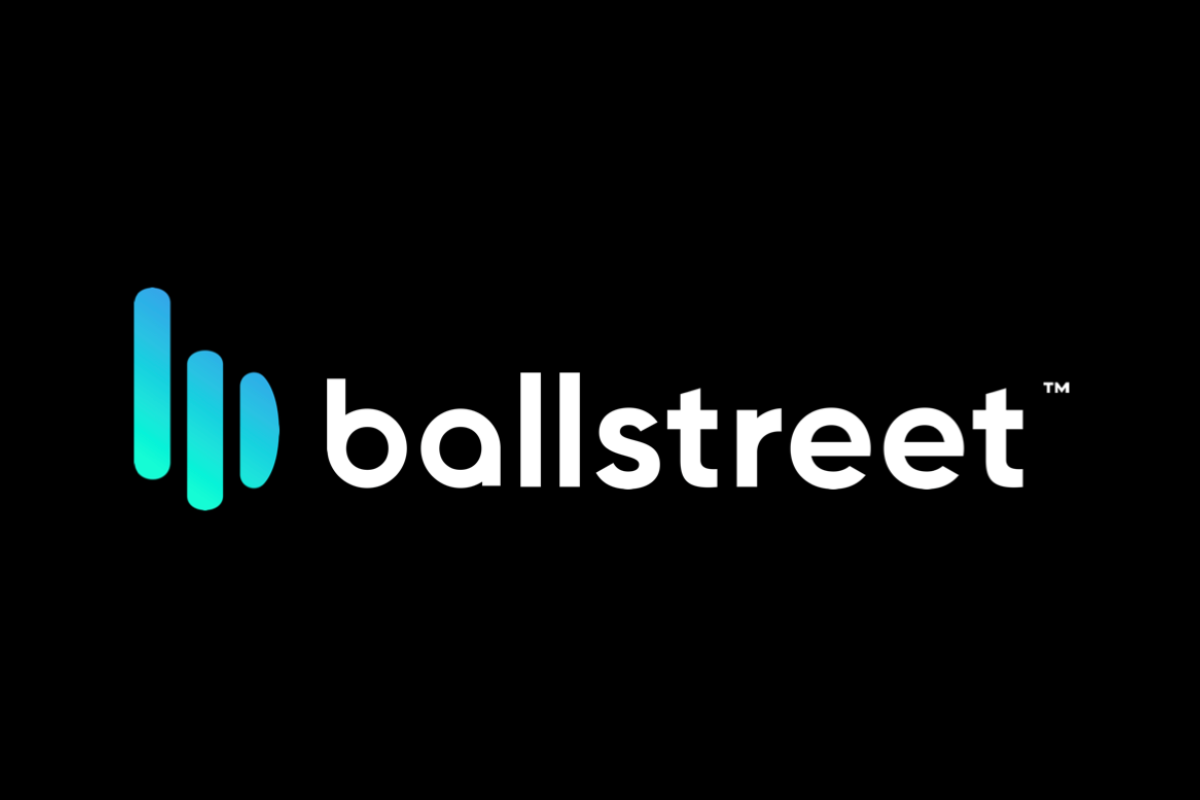 Reading Time:
< 1
minute
BallStreet, a leading provider of free-to-play prediction markets, announced that its flagship product BallStreet Trading has been honoured by eGaming Review (EGR) as the winner of its 2022 Innovation in Esports at the EGR Marketing and Innovation Awards held at The Hurlingham Club in London, England.
This was BallStreet's first full year operating inside esports and the first year being nominated for the award. The recognition acknowledges BallStreet's notable exhibition of growth, ability to innovate and differentiate, and overall quality of its product.
"Being recognized in our first year as an esports focused company by the EGR Innovation Awards is a tremendous honor. We extend our sincere thanks and appreciation for the consideration to be nominated and especially to the judges, sponsors, industry colleagues, and entire EGR team for the recognition and validation of our hard work in the past year. We can now focus on extending our operations beyond North America to jurisdictions like Latin America, Brazil, Europe, and India. Looking at the opportunity ahead, we are excited to continue proving our vision and ability to execute our plan to bring innovative engagement to the esports fan viewing experience," Scott San Emeterio, CEO of BallStreet, said.
EGR is the leading independent publication covering the global iGaming industry. The awards honor achievement across the entire industry, and are voted on by an independent panel of experts selected from EGR's extensive network of iGaming contacts. Highlighting the key areas of innovation, growth and commercial success in the iGaming sector, the awards are intended to recognise and reward those who have demonstrated excellence in their respective fields.
IESF Concludes World Esports Summit and Unites the World Esports Family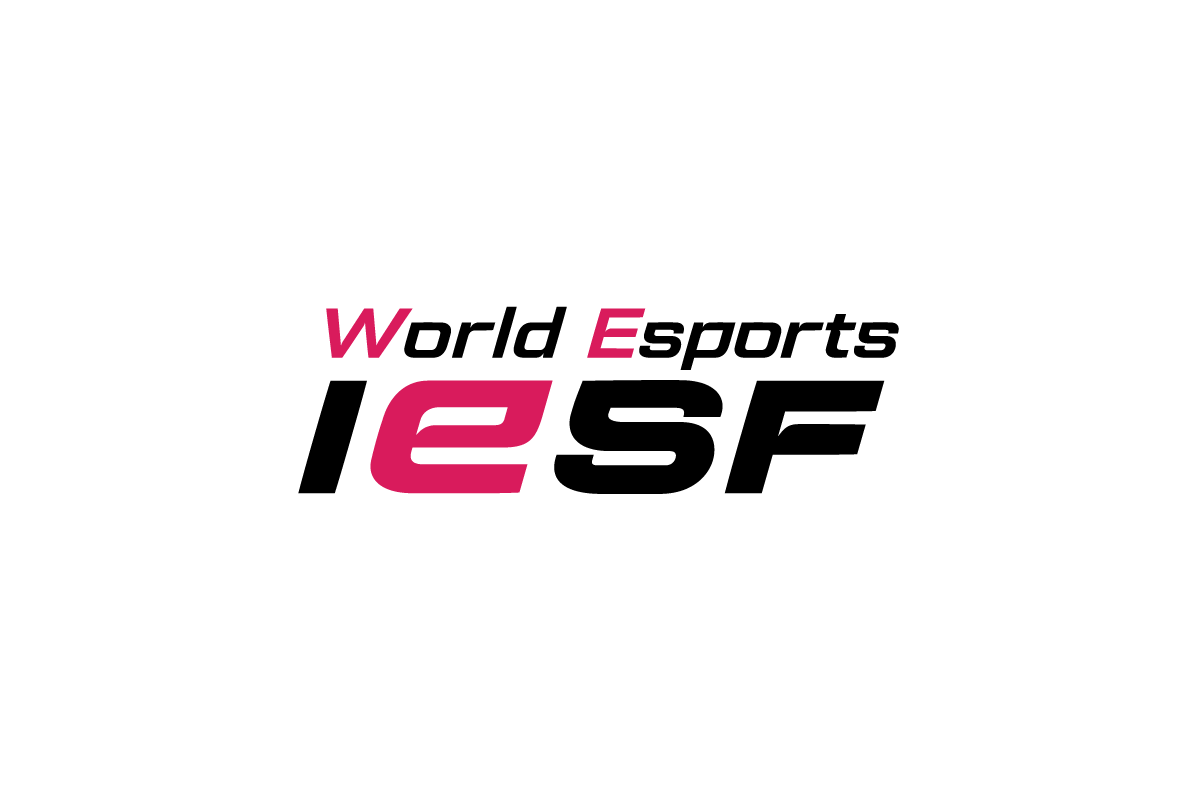 Reading Time:
2
minutes
Over 40 esports industry experts gathered in Busan to discuss the current state and future development of esports
The International Esports Federation (IESF) 2022 World Esports Summit wrapped up after two days and eight insightful panel discussions with key stakeholders in the World Esports Family and the wider esports ecosystem, including IESF President Vlad Marinescu and International Olympic Committee (IOC) Head of Virtual Sports Vincent Pereira. The 2022 edition of the WE Summit took place at the Busan Esports Arena in Busan, South Korea, as well as virtually online with support from the Ministry of Culture, Sports and Tourism, Busan Metropolitan City, and Busan IT Industry Promotion Agency.
This year was the seventh installment of the WE Summit, which debuted a refreshed branding and visual identity. Panelists included industry executives, global brands, government officials, and other esports leaders.
During the first day of the event, EA Sports Senior Program Manager Byungho Kang, KRAFTON Esports Lead Paul Kim, Nielsen Sports Commercial Leader Pelle Karlsso, IESF Athletes' Committee Chairperson Tiffany Lim, Advance Learning Partnership Consultant Nesli Kolasinli and more shared their insights and determined the key esports factors of success such as unity, close collaboration, recognition, education, and strong leadership.
IESF President Vlad Marinescu said: "We had a spectacular two days of the World Esports Summit that shined a spotlight on the World Esports Family. IESF would like to thank all of our passionate panelists, moderators, and esports fans who joined us here in Busan and virtually from around the world, and everyone who helped make the summit possible. We are so proud to host this annual event to provide a platform for esports leaders and stakeholders from member federations to discuss key issues in esports and the future of responsible esports worldwide."
To close out the final day of the WE Summit, IESF Secretary General Boban Totovski moderated a panel entitled "The Dynamic Roles of Esports Organizations," which featured Marinescu and Pereira as well as World Esports Consortium President Daniel Cossi, Asian Electronic Sports Federation COO Steve Tae Hyung Kim and ESL FACEIT Group SVP Public Affairs David Neichel.
During the panel, when asked about the Olympic vision for the future of esports, Pereira said: "The Olympic Esports Week in 2023, which we announced last week, will be a physical event that will include competition in virtual sports, hybrid games that will engage in physical activity, but also mobile games, console games and PC games. We'll also have exhibitions to showcase the best of esports aligned with the Olympic values and the Olympic spirit."
In addition to eight discussion panels, the first day of the WE Summit closed with the Referee Summit, moderated by Nesli Kolasinli, where three panelists came together to learn and develop the highest standards of referee training for IESF's 129 member federations to be used at events such as the annual World Esports Championships.
Day two of the WE Summit opened with the WE Academia Seminar. The winning research paper on this year's Academia Competition subject, "Health Wellness and Well-being in Esports," was presented. The submission entitled "Diversification of Esports Events for the Guarantee of Right for the Disabled" earned a grand prize of 4,000,000 KRW and a certificate from President Marinescu.
PUMA enters Indian Esports, becomes official kit partner of Revenant Esports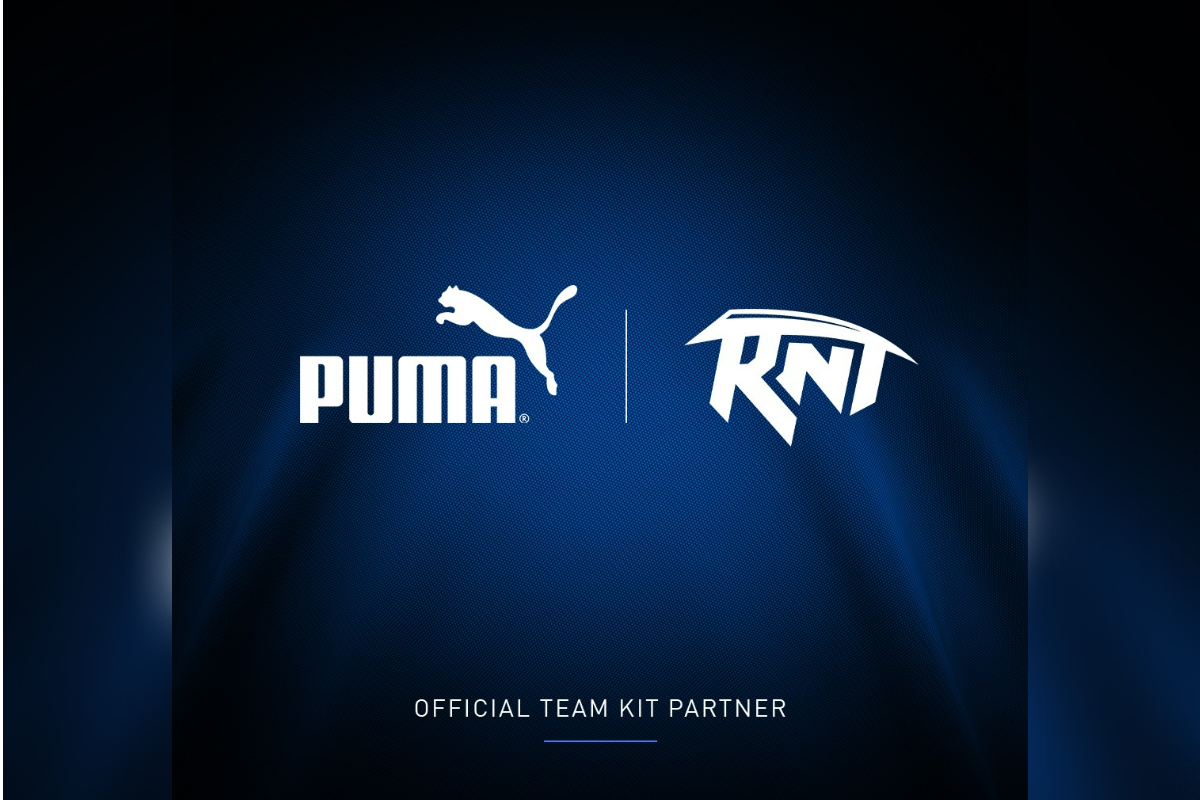 Reading Time:
2
minutes
Revenant Esports, one of India's fastest-growing and most consistent Esports organisations, has announced sports brand PUMA as their official kit partner for the upcoming season.
This association came as one of the major non-endemic brand collaborations in the Indian esports industry. Under the terms of the partnership, Revenant Esports' creators and Esports roster will don the exclusive kits produced by PUMA.
With both brands sharing similar ideologies in terms of propelling Esports to greater heights, they will leverage this association to make their presence felt among the Esports community in India.
"PUMA is one of the most successful sports brands in the world and it makes us extremely proud to be the first Esports team in India to be associated with them. This partnership is a step in the right direction for Revenant Esports and a testament to our aim of enriching the experience of the Esports community and our fans. Esports merchandise has become an integral part of the industry in the last few years and seeing our athletes, creators, fans wear the apparel produced by one of the world's best is a privilege. Together we hope to achieve immense success in the coming years and capitalise on the growing Esports culture in the country," said Rohit Jagasia, Founder and CEO of Revenant Esports.
PUMA has emerged as the number 1 sports brand in India after generating record revenues last year and are also familiar with the Esports sector having partnered with numerous international organisations. By joining forces with Revenant Esports and their massive fanbase, they will look to maximise their potential in the Indian Esports market.
Commenting on the occasion, Vishal Gupta, Executive Director-Retail, PUMA India, said, "We are extremely excited to associate with Revenant Esports as their official Kit Partner and become the first leading sportswear brand in the country to enter the deeply engaging space of Esports. India is one of the biggest markets for the video gaming community and competitive Esports is immensely influencing our youth across tiers. That Esports getting incorporated as a medal sport into the Asian Games next year is evidence of its huge popularity & potential today. As a brand, PUMA strongly supports influences on youth culture such as sports, fitness, art, cinema, music and now new age sports i.e. Esports. With this association, Puma & Revenant will leverage each other's huge audience base and wide reach to connect with Esports athletes in the country and penetrate deeper into the market."
According to the recent FICCI-EY report, 100 brands have invested in Indian Esports this year, compared to 72 in 2021. Similar to traditional sports, Esports merchandise is a crucial component that fuels the growth of an Esports organization by spreading brand awareness and building loyalty among their passionate set of fans.
Being home to the country's top-notch talents, Revenant Esports have been currently preparing for the upcoming tournaments including PokeCon 2022.
NBA 2K LEAGUE AND AUSTRALIA'S NATIONAL BASKETBALL LEAGUE ANNOUNCE LANDMARK AGREEMENT TO LAUNCH EXPANSION TEAM, NBL OZ GAMING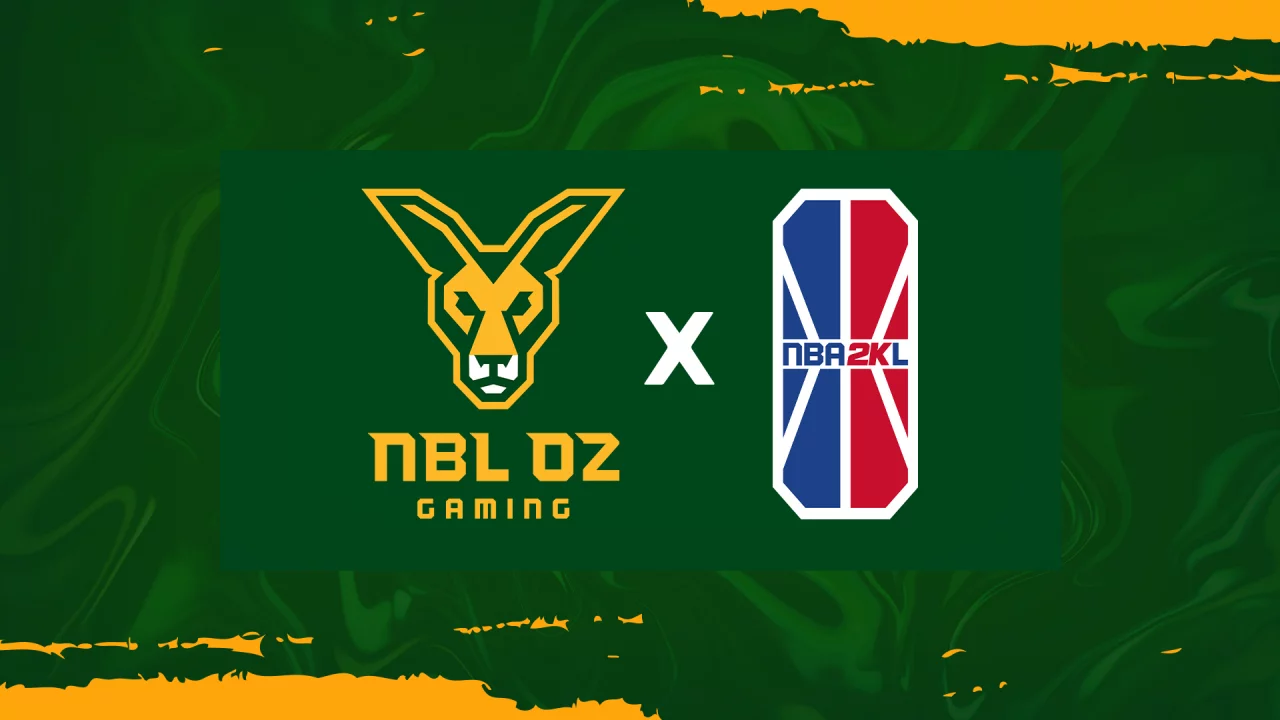 Reading Time:
3
minutes
NBL Becomes First Australian Professional Team to Join a Global Esports League, Third NBA 2K League Team from Outside of North America 
 The NBA 2K League and Australia's National Basketball League (NBL) announced a landmark agreement that will see the NBL launch an NBA 2K League expansion team, NBL Oz Gaming, representing Australia.  This marks the first time an Australian professional team has joined a global esports league on a permanent basis.
The NBA 2K League tipped off its inaugural season in May 2018, with 17 teams, each affiliated with an NBA team.  With the addition of NBL Oz Gaming, the NBA 2K League has now expanded to 25 teams, 22 of which are affiliated with NBA teams, including 2022 Champions Pistons GT (3v3) and Bucks Gaming (5v5).  NBL Oz Gaming becomes the third expansion team from outside of North America following the addition of the Gen.G Tigers representing Shanghai, and DUX Infinitos representing Mexico City, in 2021 and 2022, respectively, and will make its debut when the NBA 2K League's sixth season tips off in spring 2023.  Together, the NBL and the NBA 2K League will collaborate to grow the NBA 2K League's presence in Australia through talent identification, joint marketing efforts and grassroots events.  NBL Oz Gaming will be based in the U.S. during the 2023 season, with the team's location still to be announced.
"This is another historic day as we welcome Australia's premier basketball league to the NBA 2K League family," said NBA 2K League President Brendan Donohue.  "The NBL has a demonstrated track record of not only transforming their league, but also growing a fanbase in new and creative ways.  The NBL is the ideal partner to help the NBA 2K League do the same in Australia, where basketball and 2K are incredibly popular and we're thrilled that NBL Oz Gaming will represent Australia in the NBA 2K League for years to come."
"We have been intrigued by the esports sector now for some time, largely because there is a significant crossover between gaming fans and basketball fans – more so than any other sport," NBL Commissioner Jeremy Loeliger said. "We always want to partner with the best, and one of the best professional esports leagues in the world is operated by our long-standing friends and partners at the NBA.  The global popularity of NBA 2K and the NBA 2K League continue to grow every year, and neither is showing any signs of slowing down.  Our hopes and expectations are that NBL Oz Gaming will introduce the NBL to a legion of new fans around the world.  But first, we have to turn our attention to building a strong and competitive roster and showing once again that the NBL can take on the best in the world.  This time, it just happens to be a slightly different game!"
The 2023 NBA 2K League season will livestream in Australia on Twitch and YouTube.  Over the NBA 2K League's first five seasons, the league has conducted international qualifying events in Hong Kong, Seoul, and remotely for top players from the Asia-Pacific region.  Jack "Jaacko" Stevenson (New Zealand) was selected 50th overall in the 2019 NBA 2K League Draft and Meason "xMiLo—" Camille (Australia) was selected 62nd overall in the 2021 NBA 2K League Draft.
NBA 2K22 was in the Top-3 best-selling console games in Australia (#3) and New Zealand (#2) in 2021*.
The NBL has established itself as Australia's fastest growing sports league and one of top basketball leagues in the world outside of the NBA.  Over the past few seasons, the league has seen record attendance, broadcast audiences and social media engagement, and has become a destination for top players from around the world, most notably through the NBL Next Stars program.  Through the growth of the NBL, the success of Australia's national teams and the impact that Australian players are having in top basketball leagues around the world, basketball is now the fastest-growing sport in Australia.
NBL Oz Gaming will participate in the NBA 2K League Expansion Draft on Saturday, Nov. 5 (Eastern Time).