CANADIAN GAMBLING SITES AND THEIR LATEST PROVISIONS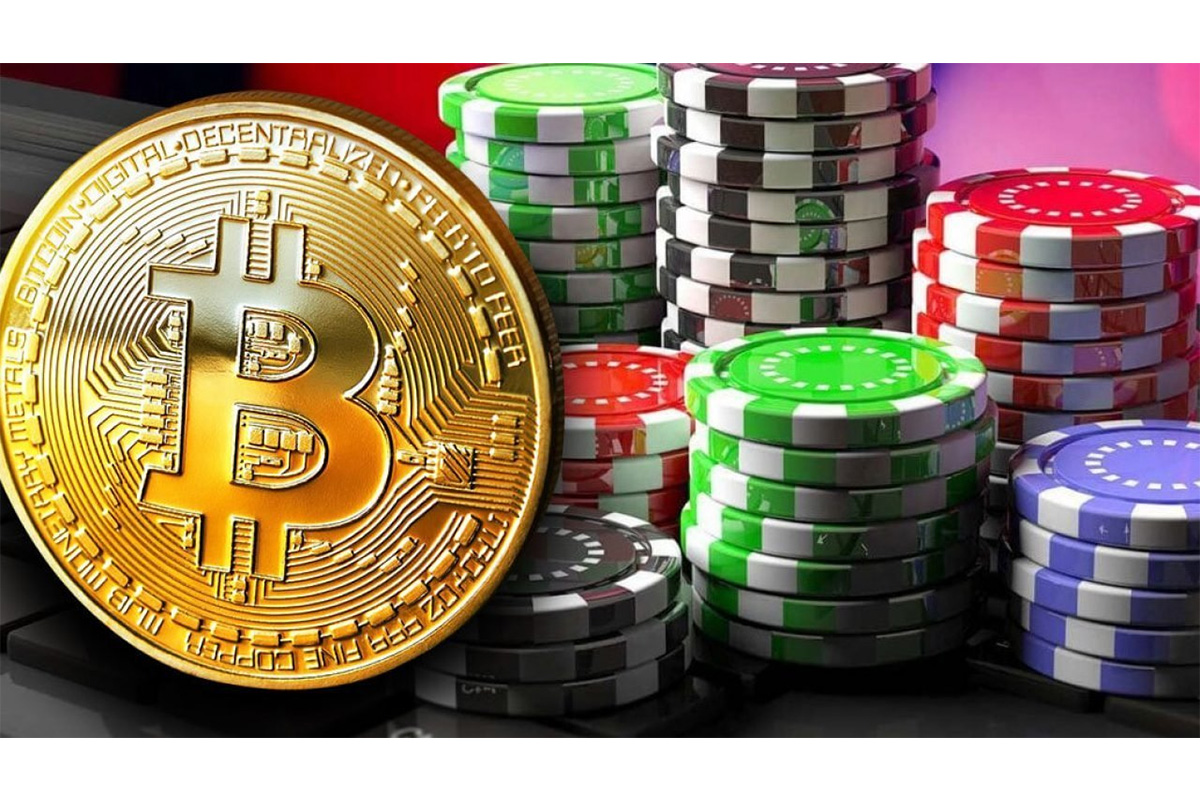 Reading Time:
4
minutes
Gambling in Canada is on the rise, with different betting sites being formed regularly. However, most Canadian punters decide which betting site to join based on what these platforms can offer them.
According to this article, different bookmakers have various ways of enticing new customers to their sites. Therefore, they aim to provide a hassle-free gambling platform with attractive conditions for their users. Thus, we will be discussing bitcoin gambling sites in Canada and their latest provisions.
The Legality Of The Best Crypto Gambling Sites In Canada
In Canada, the online betting world is growing fast, leaving conventional gambling platforms behind. However, many Canadians have always wondered about the legal backings these sites have from the government.
The best crypto gambling site in Canada is legal; however, it is highly regulated by the government.  It is allowed in all ten provinces in the country. Although, it becomes illegal when you gamble with an unlicensed or unregulated company within the country's borders.
Furthermore, most gambling sites that operate in Canada are offshore-based sites. This act is because the Canadian government allows citizens to access betting sites outside the country's borders.
Who can gamble on these Sites?
The age limit on gambling in Canada varies from province to province. For example, in some areas, you must be 19 years or older to access these sites, while in some provinces, the age requirement is 18 years.  Consequently, it is against the law for minors to log into any gambling platform.
Is Bitcoin Betting allowed on these Sites?
Bitcoin has been the most popular digital cryptocurrency for years, with no other coin coming close to its popularity. However, its popularity has not been lost in the gambling community, as bitcoin is now one of the popular means of payment on many gambling platforms.
Crypto gambling sites in Canada offer so many benefits to an average bettor. For this reason, most Canadian gamblers prefer to play with bitcoin rather than with regular fiat currencies.
How safe is it to bet with Bitcoin?
Due to the fact bitcoin transactions work with blockchain technology, they are regarded to be very safe and with less risk involved. Also, transactions done via bitcoin eliminate the involvement of any third-party software, thereby offering a high degree of anonymity to the player.
Latest Provisions offered by Canadian Gambling Sites
Bitcoin gambling sites in Canada provide so many benefits to bettors. They are consistent in catering to the wants of their customers. Furthermore, these betting sites must provide new offers and rewards to make gamblers continue choosing their sites. Now let's talk about some of the latest provisions they have made.
● Improved  Security
Gambling is a hazardous business, especially online betting. In addition, the level of security offered by most gambling sites is minimal, making them prone to hacking.
When a site is hacked, the hackers get access to the credit card information of the registered customers, putting them at high risk of getting their money stolen from their account. Consequently, with all these dangers attached to these betting sites, bookmakers have increased the level of encryption on their sites and further upgraded their gaming licenses.
● Free bets and Higher Bonuses
The quality of bonuses offered by these sites has been improved to attract new customers. The amount attached to these new bonuses is quite captivating to regular customers. In addition, when you choose to gamble with bitcoin, certain offers are made available to you.
The rate at which most Canadian sites reward their customers with free bets is pretty low. As a result, some players can receive free bets only after making high deposits or by visiting the site regularly.
However, there has been an improvement in the occurrence of the free bet offer. The top casinos offer their regular customers one free bet a week, although the amount attached is little.
● Ability to Gamble with New Cryptocurrencies.
Bitcoin has been the number one digital currency accepted by most crypto gambling sites in Canada, but many new coins are being introduced into the crypto world.
Although many Canadians own these new currencies, most sites do not accept them. However, that has changed with the top betting sites now making transactions with different coins. Some of the coins these sites now allow include Ethereum, Dogecoin, Litecoin and Binance cash.
The addition of these various coins has been welcomed with open arms because of how expensive Bitcoin is. However, many Canadians prefer betting with the cheaper coins.
● Improved User Interface
The design and accessibility of these sites have been improved with the games and events well arranged. In addition, the site's layout helps improve the user experience, increasing the tendency to continue gambling on that site. Moreover, a user-friendly interface decreases the time spent looking for a particular market or event, which could make the user agitated and eventually log out.
● Increased Transaction Limit
The deposit and withdrawal limit on many Bitcoin gambling sites in Canada has been a significant issue in sports betting.  The amount allowed depends on the Bitcoin gambling site and the transaction method used.
The withdrawal limit on most sites when using bitcoin has been 1 BTC, but many now allow up to 2 BTC. However, the limitations on bank transfers and credit card transactions haven't changed.
● Access to more Online Sportsbooks Markets
Different betting markets are being added to various sports betting sites with palatable odds.  The ability to select from a vast category of games and access new sporting events is one of the benefits of these sites.
Top Sporting Events and Games to play on Canadian Gambling Sites
These sites are multi-functional, with most offering different sports games and running an online casino with various gaming choices. The most sought-after sports betting events in Canada are soccer gambling and hockey betting.
When it comes to Casinos games, the selection is extensive, with most offering games like Texas Holdem, Baccarat, Roulette and others. In addition, they also have a lot of slot games to choose from and as well card games.
Big News For Canadian Bettors: Betano Is Finally Licensed in Ontario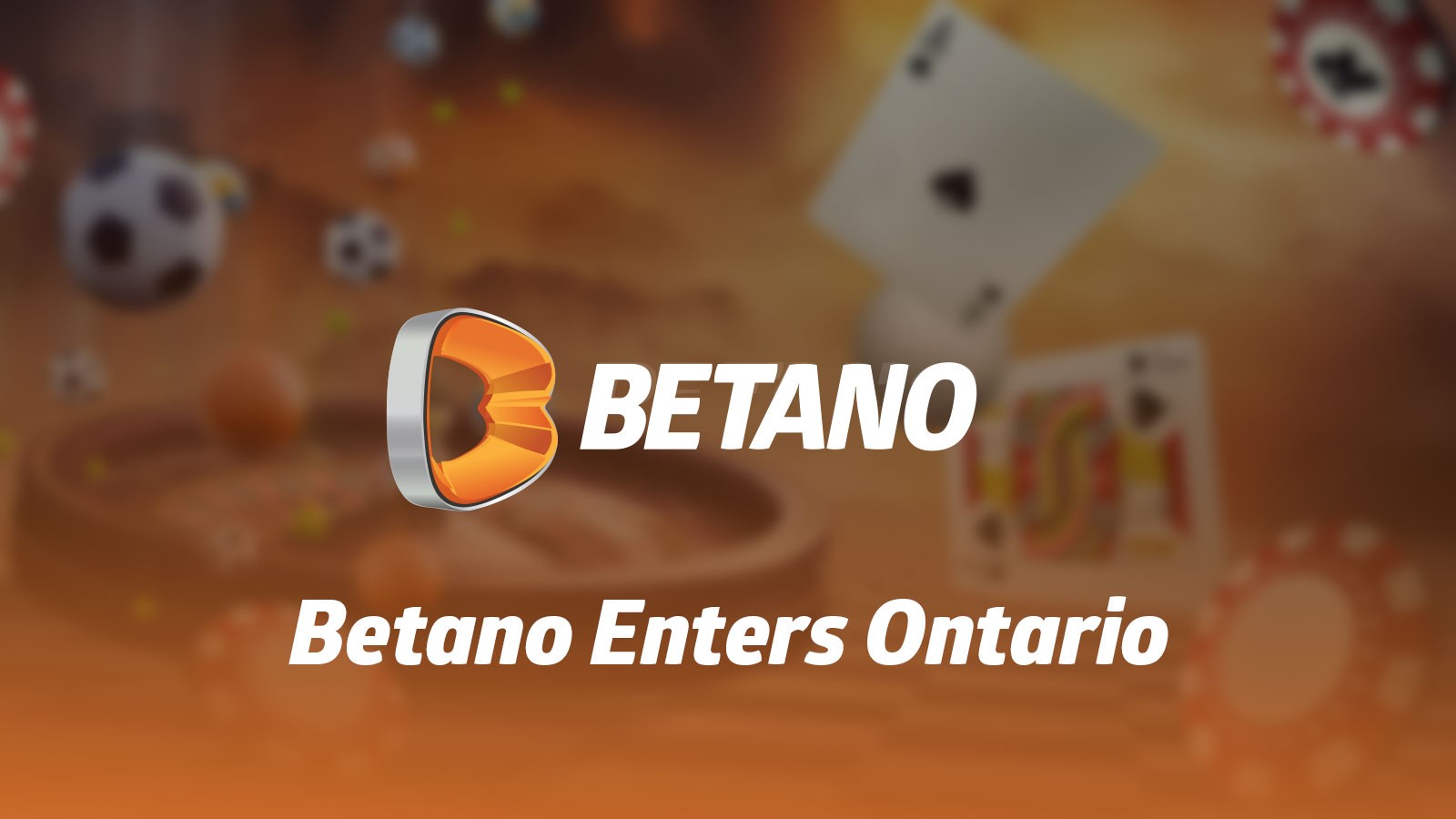 Reading Time:
5
minutes
If you live in the Ontario area and you're excited to try a new bookie with the recent legislation in Ontario, Betano has come to save the day.
The last six months have been a maelstrom in Ontario right after the legislation to allow online gambling and sports betting has been passed. This new law in Ontario is a huge deal for Canadians because online gambling and sports betting weren't allowed in Canada before that. Naturally, Ontario received a huge influx of applications from many gambling operators in a short time.
The "gambling legislation" in Ontario is still not a permanent thing, as for now, it will only run temporarily for 12 months, however, more and more operators are receiving their licenses daily.
One of the lesser-known bookies is taking the Canadian market by storm with its mind-blowing offer. Betano's goal is to replicate what it did in Europe and become one of Ontario's market leaders. So buckle down, and let's take a quick look at what Betano has to offer to Ontarians.
The Good and Bad About Online Gambling in Canada
The government of Ontario has recently and officially launched its new online gaming market, including online casinos and esports betting sites.
iGaming Ontario made it possible with the help of a new legislation that has taken Canadian players by surprise as before no other province in Canada was allowed to have any online gambling.
But while online companies and gamblers around Canada celebrate, some individuals are worried what it all might mean for the province's brick-and-mortar Casinos. Also, gambling addiction experts have said that it is quite concerning that Canadians are given such free access to gambling.
But the good thing is that Ontario now has a new revenue stream, as the online gambling market is meant to protect Ontarians by offering a legal alternative to the existing ''gray market'' of online gaming options. The new law will enable more responsible gaming, prevent underage access, and ensure compliance with applicable laws, including anti-money laundering rules and regulations.
So, on one hand, allowing legal online gambling, Ontarians are risking an increase in gambling addiction, on the other hand, legal online Casinos and bookies will make the province richer and will make the gambling market more secure. In fact, that's the main reason why the law has been made in the first place.
Before this law, online gambling was present in Canada but it wasn't completely legal or illegal. That's why, the Ontario province, preferred to make online gambling legal and at least make it safe and protect their citizens instead of risking their safety by letting them play on semi-legal websites.
Keep in mind that the legislation is still new and may be subject to changes short-term, so take a look at our news feed and we'll keep you updated on the online gambling market situation in Ontario.
What Is Betano? And Why Is It a Big Deal?
Among the ocean of operators who are trying to get a piece of the cake in Ontario now that online gambling is allowed, we have Betano.
Betano is a European-owned bookie that is extremely popular in the old continent. Founded in 2016 by Kaizen Gaming, it has revolutionized the online gambling scene in Europe with its massive offer of various sports and features. Most bookies focus on just a few sports, however, Betano took a very different approach and offers a vast selection of every sport imaginable.
On top of that, the German bookie also provides a fantastic Casino and live Casino feature, as well as an eSports section if you're not really into regular sports but you love the thrill of betting.
After taking over the European market, Betano is looking to expand even more, and this time their goal is to take over Canada too.
What Makes Betano Different?
We spoke about this earlier, but we'll go more in-depth in this section about what makes Betano such a success. What Betano understood was that some bettors want a great variety of sports instead of bookies being too much focussed on a few sports.
This allows players to bet even on pretty unknown sports that are often not even available on betting websites.
And the best thing is that not only you can see live results for all these sports and their most important matches, but you can also bet and win cash on them.
Live Sports is also an option available on Betano, as some players love the thrill of betting live on a team while they're still in the heat of the match.
As for the Casino and live Casino, there are a lot of games to choose from if that's what you prefer. There are hundreds of games of almost any type you can think of, although we have to mention that Betano's Casino is very focused on slots. In fact, there are more than 300+ slot games.
Betano's live Casino is still a pretty new feature, however, Betano did a great job at making it as immersive as possible. The games on the live Casino are very similar to what you have on the regular one (you'll find games like Blackjack and Poker) with the only difference that you'll play with an actual person live on the table. One great feature of the Casino section is that you can see the minimum and maximum bets on the preview image of every game before even clicking on it.
The Casino section, although good, is underwhelming compared to the competition, however, Christos Mavridis ( live Casino Manager at Kaizen Gaming) ensures that a new upgrade is coming that will make their Casino stand above the rest. They plan to surpass everyone else with a technology called "Real Deal" that will deliver unprecedented levels of fun and excitement.
Lastly, we have eSports. Even with something as "new" as eSports, Betano still provides a fantastic selection of games to bet on. If you don't enjoy regular sports but are more of an eSports fan, Betano sports has you covered. The European bookie eSports section is one of the most critical aspects of the website, but it is not available to all countries and players.
Is Betano Safe to Bet on and Play?
Safety is another distinctive feature of Betano as it has the iGaming Ontario license and has sponsored many international pro soccer teams in the past such as FC Porto and Olympiacos FC.
How Will Betano Do in Ontario?
It's hard to give a definitive answer right now, as it's quite an early entry and the entire gambling Ontario market is also in a newborn stage. However, the fact that Ontario's market is so new is also a huge advantage for Betano because they have a fighting chance against the big guys in the gambling industry.
At the end of the day, it'll all come down to how well Betano raises awareness in the right way about a potential niche that they can beat the big guys in. Betano is a leader in smaller markets like Greece and Romania, but becoming #1 in a huge and sought-after market like Canada will be extremely hard.
Final Words
Betano is a fantastic option for both newcomers and seasoned players, especially if you enjoy the European soccer league. With its massive variety of sports, you certainly won't get bored betting on the same sports. Plus, they also offer a wide selection for live betting and have a superb Casino to gamble on.
Clearly, Betano has its limitations in Canada, and all that glitters is not gold. Betano's app is only limited to IOS users, and payment options are also insufficient if Betano's goal is to conquer the top and dethrone the big bookies. But, Betano still has a fantastic offer, and with its amazing welcome bonuses, you might as well give it a try, as the minimum deposit for these bonuses is extremely low ($10.)
What You Need To Know About iGaming & Gambling In Canada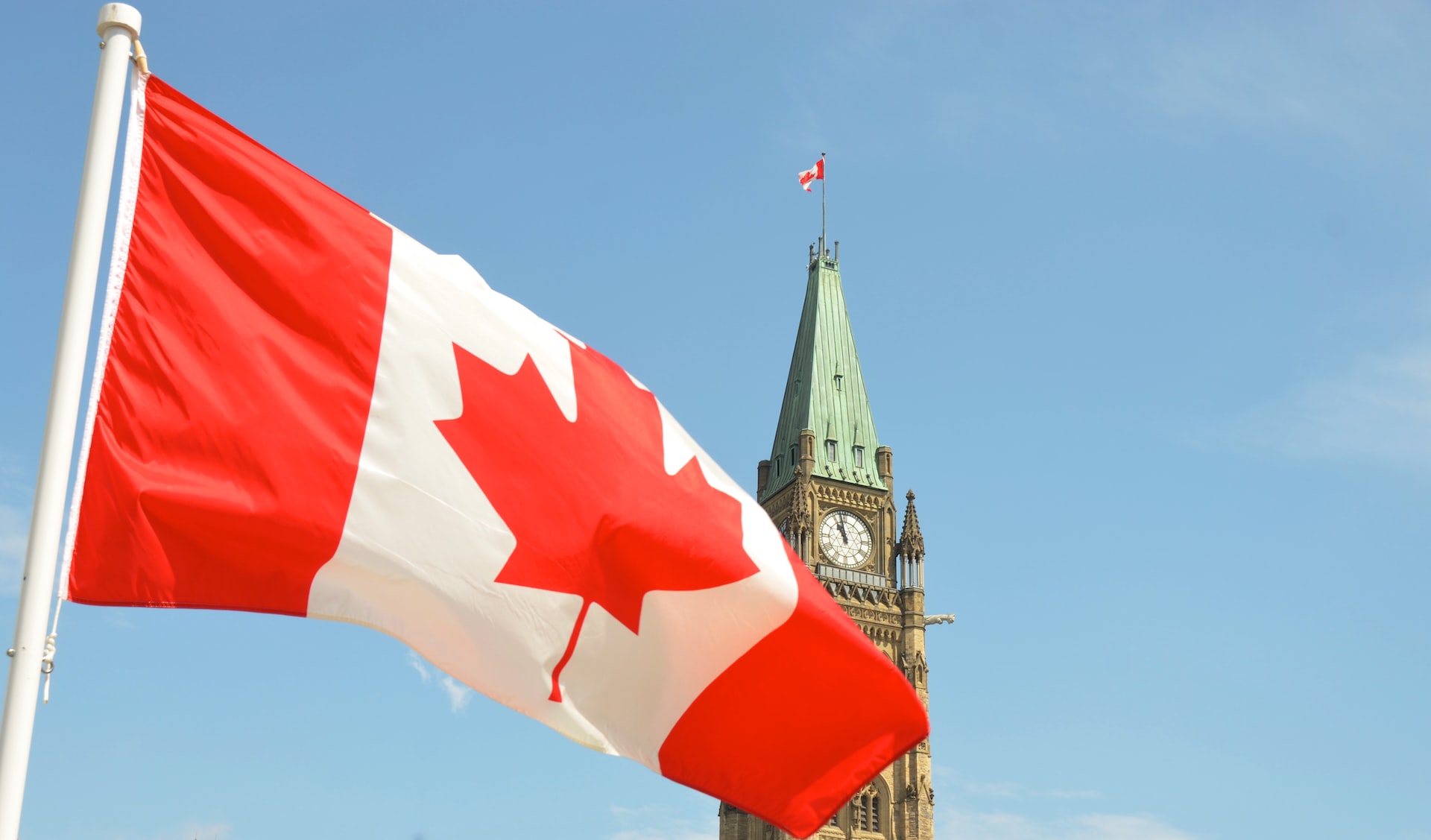 Reading Time:
3
minutes
There's absolutely no doubt that online gambling is one of the most popular forms of entertainment in various places in the world – and Canada has cottoned onto that. But the regulation across the country can still be confusing – what's legal and in which provinces?
We're going to take a look at iGaming & gambling regulations for the people who want to play at new online casinos in Canada and all of the games they have. We'll also take a closer look at one of the latest provinces to change things: Ontario.
How Gambling works in Canada
It was just a few short months ago – April of 2022, that Ontario opened up its doors and let the big wide world of online casinos in. This big change in the legislation allows all of the businesses that offer online gambling to apply for a licence to operate there. This licence is handed out by the Liquor and Gaming Commission and is needed to legally offer gambling services in the province.
This was a huge deal for the whole of the iGaming and gambling industry – Canada has previously had an incredibly strict outlook on gambling regulation. The only way to get licensed in Canada was to have one issued by the province they wish to operate in, and any company wanting to do business there would have to stick to each province's individual regulations.
These governing bodies don't directly operate the casino, they only handle the licensing. It's down to private companies to handle the online casino sites. Because each province is licensed differently, each one has its own licensing body that regulates everything gambling related within the confines of its jurisdiction.
The Case of Ontario
The government of Ontario commented back in 2020 that it had started making plans in creating a fully regulated iGaming and internet gambling sector and that regulating this would fall within the reach of its Gambling and Alcohol Commission. Registration for its iGaming Ontario program began at the end of 2021 and overseas online casino businesses could legally operate there from April 2022.
Thanks to these plans, gambling businesses from all over the world can offer their casino sites to the people of Ontario. In order to get a licence from iGaming Ontario, casino operators must be registered with the AGCO and then they can apply.
Introducing this new legislation could have a massive impact on the gambling industry, as it's a whole new market to be established. Some of the biggest names in the gambling sector are jumping on this opportunity to offer their sites to this new and potentially lucrative market.
The Rest of Canada
Alberta is the only other province so far to allow third-party and overseas gambling companies in. All of the other states run on different legislation.
In most of the other provinces, gambling is run by governmental agencies, with incredibly strict regulations. It's not just online casinos that are affected by these strict measures – sports betting is too. It was only recently that Canadians were able to place single-event bets – before a bill named Bill C-128 passed, all Canadians could only place parlay bets on more than one event.
The governmental agencies offer a range of different games and betting – from different lotteries to slot games and scratch cards. But due to their only being one place to play, there's an extremely limited number of games on offer, with games from some of the big name developers such as Yggdrasil and NetEnt missing.
The Future of Online Gambling in Canada
You only need to look at other countries to try and see where the future of online casinos and betting lies with Canada. Other countries that are strict on gambling – such as America and India – are opening up their doors territory by territory and allowing third-party companies to offer their gambling-related services.
This has a number of advantages, including two big ones: A massive crackdown on illegal overseas gambling and also a big bump in gambling taxation revenue. This is what we can see from the two provinces of Canada that have opened up their doors so far – Alberta and Ontario. In just Ontario alone, gambling revenue is set to almost double from $1.6 billion to $2.3 billion in just a year!
It's for these reasons and more it's highly possible the rest of Canada will open up its doors to online casinos everywhere, ushering in a whole new era of Gambling regulation.
Major European Operators Finding Growing Success in New Ontario Market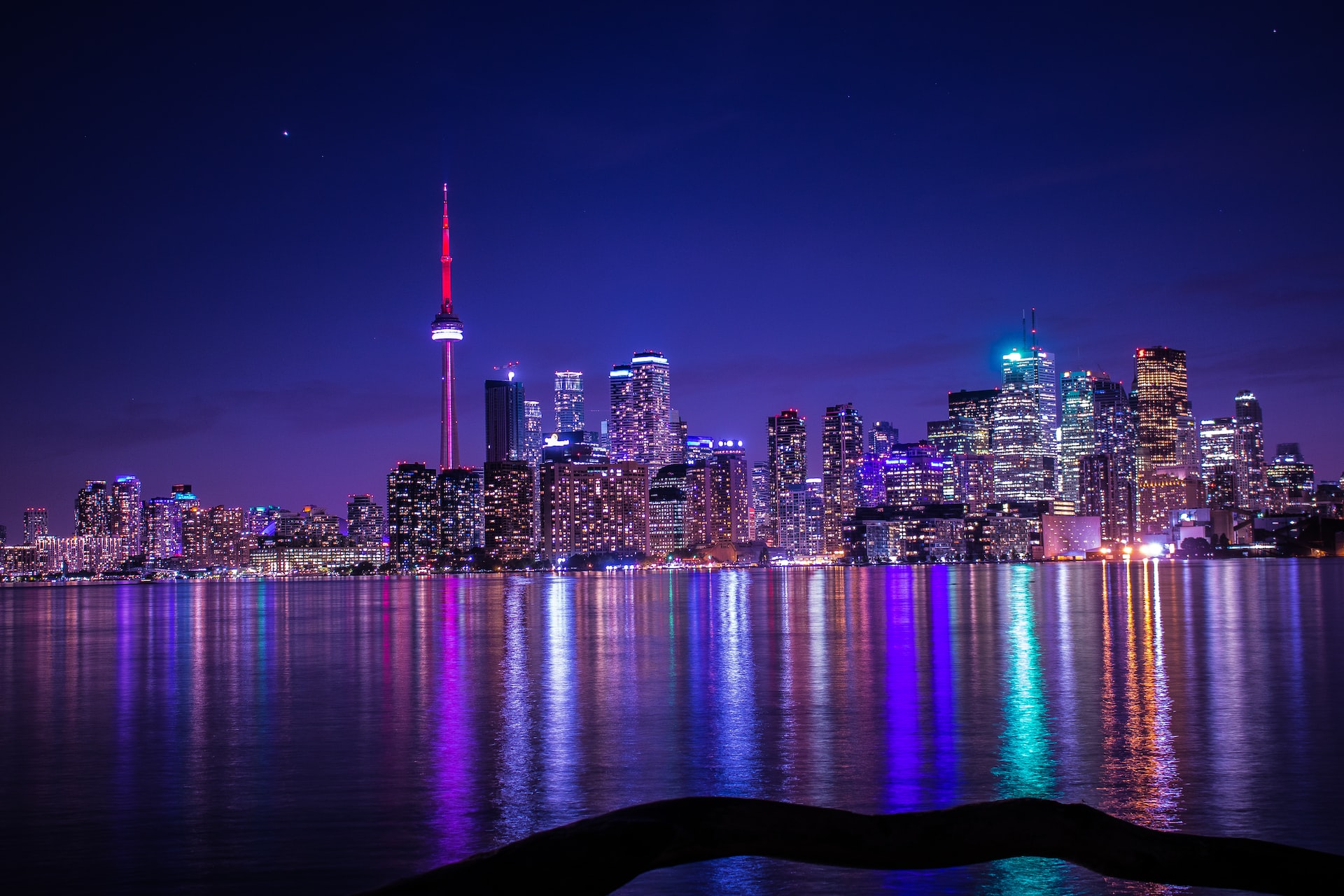 Reading Time:
4
minutes
For years, decades even, the established iGaming industry predominantly founded in Europe has looked west to new markets and new opportunities. It wasn't until 2018 that they were finally able to gain passage to the US, and in 2022, part of the coveted Canadian market finally opened its doors. As we reported at EuropeanGaming, the Canadian Gaming Association and Ontario government have been looking to regulate the online gambling space since at least 2019.
Not to undervalue the provinces of Quebec, British Columbia, and Alberta – which have 2022 population estimates ranging from 4.5 million to 8.6 million – but Ontario is the big fish in Canada. Home to major metropolitan areas of Toronto and Ottawa, The Loyalist Province boasts some 15 million people. This is a major reason why massive brands from across the Atlantic that are already established in the likes of London, Guernsey, and Malta have leaped at the opportunity to offer iGaming in Ontario.
Now, two quarters into Ontario's new iGaming market, it's clear to see that brands have quickly found an audience and have done so by offering the best of what they have to offer. Furthermore, there's even space to grow and connect more deeply with Canada's betting population.
Ontario's strong start and notable growth
The regulated space of gambling in Ontario has long proven popular with residents. In 2020, the Ontario Lottery and Gaming Corporation (OLG) reported that its returns grew from $1.7 billion in 2015 to just under $2.5 billion, with expectations of eclipsing $3 billion set for 2022/23. Key to this has been the lottery run by OLG, which saw $4 billion in sales from 2015 to 2020 across some 10,000 points of sale across the province.
On 4 April 2022, the Alcohol and Gaming Commission of Ontario (AGCO) opened a new space for iGaming, with the transition period to being fully regulated ending on 31 October 2022. During this time, several major brands applied for and were granted licenses to operate within Ontario's regulatory framework, including last year's highest percentage owner of the market, Betway.
Leading up to the end of September, Ontario has had two quarters to record data. The first quarter, ending 30 June, saw CA$4.07 billion in wagers, which grew by 48.4 per cent to CA$6.04 billion, according to iGamingBusiness. In that time, revenue grew by 64.8 per cent, from CA$162 million to CA$267 million, aligning with a similar jump in operators from 18 to 21. Simply put, iGaming's already big business in Ontario.
Instant competition by bringing their best
In decades gone by, we've seen some operators decide to tease their way into markets, offering a limited number of games and options to effectively show growth as the removed parts get added. This can also be caused by limiting regulations and licensing agreements, but with the Ontario iGaming market, platforms are bringing their best products, with Ontario and UK platforms being identical in some cases.
In the case of the online casino Betway offers, all of the slots, live casino, and sportsbook options are the same in the current .ca platform as they are in the .com version. The brand has brought all of the aspects that made it popular in the UK and across Europe, immediately helping to set a high standard for the nascent market. Just as you'll find the hit game Dragon's Cache, you'll also be able to play the newer Amazon Kingdom.
These two games, in particular, demonstrate that the newest and most popular games are being offered in Ontario. SpinPlay Games, the creator of Dragon's Cache, is one of the coveted studios now under the Microgaming umbrella, as is Amazon Kingdom from JustForTheWin. Throw into the mix the latest live casino games from Pragmatic Play, Authentic Gaming, OnAir, and Evolution Gaming, and you can see that Canadian players can enjoy all of the same high-tier content as those in much more established and even more populous markets.
Partnerships and ambassadorships for growth
Since the US opened up to sports betting – as well as the total iGaming industry to a lesser degree – major brands have been making partnerships with sports leagues. Most pertinent to Canada, the new partnerships the NHL signed will have been noticed for US games, such as Betway becoming the official sports betting partner of the NHL. At the time, Ontario wasn't up and running, but now, there may be space for a similar partnership. They're also a key partner of the Los Angeles Kings and New Jersey Devils.
So, there looks to be potential room for partnerships with teams like the Toronto Maple Leafs and Ottawa Senators in the future, or even as the NHL's official betting partner in Ontario. Also on the table is athlete ambassadorships. A tried-and-trusted tradition for many iGaming brands in Europe, the likes of cricketer Kevin Pietersen, footballer Roy Keane, jump jockey Katie Walsh, and actress Nargis Fakhri are all ambassadors in iGaming. Perhaps a Buds or Sens legend would be interested in an iGaming ambassadorship to raise brand prestige.
Ontario has proven to be a strong market for iGaming from the get-go, with there being plenty of opportunities for further integration in the future.