Q&A with Victor Pronk, CCO at Incentive Games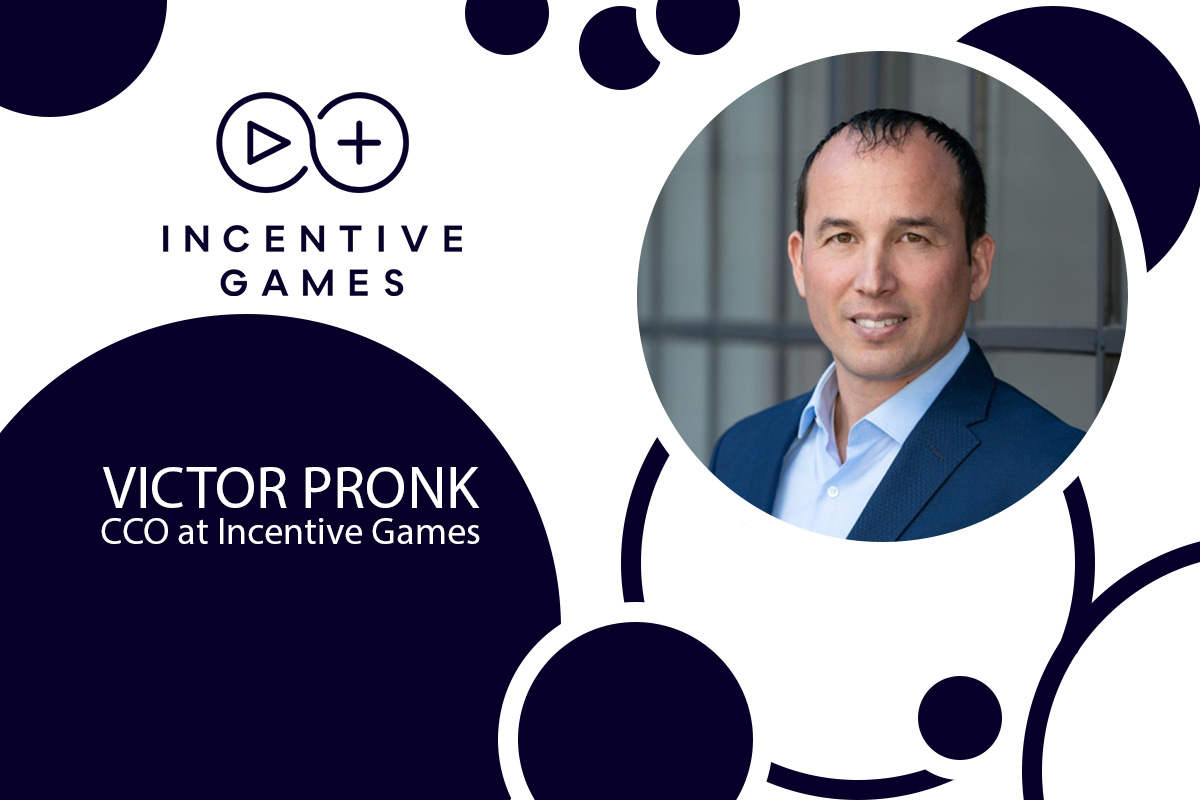 Reading Time:
3
minutes
Can you tell us a little bit more about your recently announced partnership with EBET and what it entails? 
Of course. Under the partnership, Incentive Games will provide unique freeplay content for EBET brands that will help the operator lower acquisition costs and take retention to the next level. We believe that esports fans will appreciate the gamification elements and game concepts that Incentive Games has built its reputation on, and we very much look forward to taking these mechanics and features and wrapping them in a range of engaging esports themes. This is our first play in the esports betting sector, and it is a move that we are excited to have made with EBET, an undisputed leader in the vertical.
How can freeplay games be used to engage esports audiences and introduce them to esports betting?
It all starts with offering esports fans something that is relevant and fun, which is exactly what our games do. For each title, we use elements of a live sports event, in this case, an esports contest, to create a game for the viewers to engage with. This in turn increases the excitement around the live event/esports contest and also introduces the concept of betting and wagering to those interested in trying it for the first time. That our games are free to play makes them a powerful acquisition tool as the player is not using their own money, but they also add value for those already signed up with a betting brand whether that be traditional sports or esports.
Do these games use different mechanics/features to the freeplay games you create for sports betting? If so, how are they different?
The gamification and human behaviour techniques we use are the same across all sports and all product verticals, including esports. The implementation is specific to both the sport and the audience that we are targeting with the game and getting this part right is a combination of experience and a lot of extensive data analysis and A/B testing. So, in short, the fundamentals of the games are the same but themes, prizes, etc are specific to the sport and the audience.
How will you continue to develop products for EBET? What role does data play in how you analyse game performance and use this to guide development of new titles? 
We are looking forward to a long partnership with EBET that will include multiple unique games for their esports audience. With every game, we expect to learn more about their audience and how they respond to different concepts and features. This will allow us to improve on the next run of games and better their contribution to the operator's wider acquisition and retention strategy. We can't disclose what games are coming, just that we are very excited about the ideas we are working on with EBET and the product roadmap that we have in place for the coming months and years.
How do you see the esports betting space evolving over the next 12 months? What role will Incentive play in driving this growth? 
Esports has been a constant and rapidly growing market and we expect that to continue. With the recent pandemic, all operators are very aware of having alternatives to traditional sports and there is a growing desire among many to add esports betting to their proposition. For that reason, we believe the vertical will continue to grow at pace with further opportunities opening up for us and the operators that we work with. We as Incentive Games are very much looking forward to providing our games to EBET and helping them drive their growth.

Personalisation in sportsbook roundtable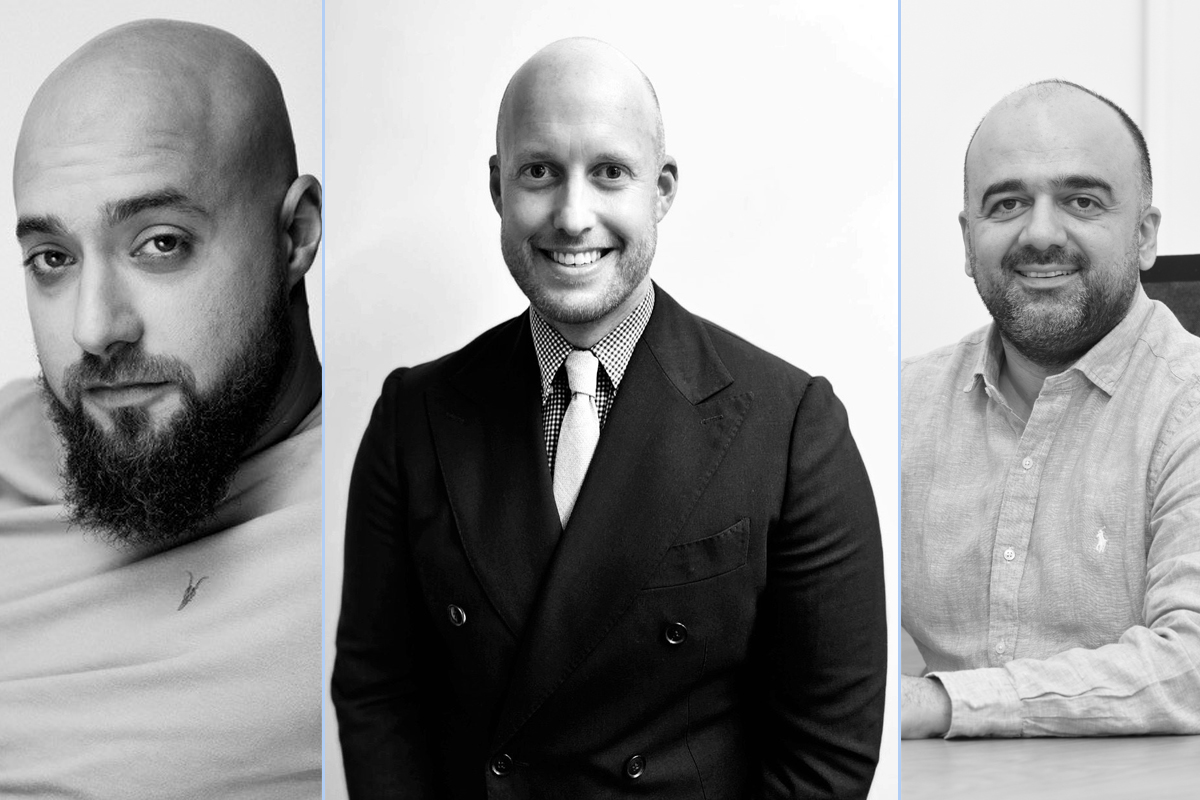 Reading Time:
7
minutes
Leonid Pertsovskiy, Chief Executive Officer at Betby
If the pandemic has taught us anything about the current landscape of sportsbetting, it is that immersive experiences that facilitate modern requirements and short attention spans are becoming essential to survival. With the space becoming increasingly saturated with similar offerings and products, creating a more engaging user journey is key to standing out and ultimately retaining business.
How have you pivoted your offering to facilitate modern customer preferences? Or is it a case of 'it if ain't broke, don't fix it'?
At Betby, we have done a lot over the past couple of years to adjust our sportsbook to the unique preferences of modern users, even though the general needs and requirements have remained consistent over the past five, or even ten years. The end user still wants to see their favourite events on a platform, as well as less distractions, higher limits, and instant bet settlement, and our sportsbook offering has evolved over the years to facilitate these preferences and attract a broader demographic of user.
Nowadays, our platform features high-quality content, including markets on more than 90 traditional sports, major tournament that stretch across the globe, an impressive selection of esports and virtual sports events, and the cherry on the cake: our proprietary Betby.Games range.
The remarkable variety of our offering is what helps us to stand out from the crowd and engage new users. A year ago, nobody could have predicted that we would be able to offer Kabaddi, Golf and Formula 1 live to our audiences, but our sportsbook has really opened up avenues to the rest of the world in a drive to provide followers of all sports with suitable markets, and live odds. It is important to be flexible to satisfy client needs, while offering same level of adaptation when talking about risk-management, localisation strategies, and promotional campaigns. Investing in flexibility means investing in long-term stability and adjusting to the post-pandemic sportsbook landscape.
We're seeing plenty of changes in user behaviour and betting patterns, led by a surge in 'in-play' betting, Prop Bets, and Bet-Builder tools. What are you doing to capitalise on this phenomenon?
We've certainly played with the idea of dividing up old-school audiences from the newcomers, due to the differences in their behaviours. We understand experienced punters don't particularly enjoy new features or innovation within sportsbook, and therefore require a simplified layout and interface that they can relate to, while on the other side of the spectrum, new users enjoy being met with an abundance of new technologies and products thanks to their pursuit of instant gratification.
Our recent focus has been on boosting gamification and the social aspects of our sportsbook, which aligns neatly with modern user requirements, such as needing consistent entertainment and various aspects of interaction in their experiences.
Have any innovations in the sportsbetting space have caught your attention?
We see a lot of innovations in the field of data analysis and recommendation systems where reporting and business intelligence (BI) tools have become more integral, and the times of buying market share with traffic investments are over. Our clients see just how easily and effectively they can optimise their marketing budgets using our BI analytics system, and this is exciting for both us and them.
Another innovation that we have started to see more of this past year is contests being created occurring between passionate sport followers. While casino tournaments have existed for the best art of a decade now, sportsbook was always seen as less capable of supporting engaging competitions, especially between punters, which is why we recently introduced a sportsbook tournaments engine, which has shown fantastic results.
With the worlds of esports and sports betting blending at an unprecedented rate, is it time that esports merits its own tab in a sportsbook?
Yes, absolutely. Esports has an entirely different audience to regular sports, as well as a distinct streaming-centric user interface, and even a different approach to risk-management in sportsbook and marketing strategy.
Esports as a vertical is very much here to stay, and competitions are extremely popular when it comes to the betting experience that surrounds their unique events, with passionate fans that enjoy placing a wide selection of bets on them. It is a very rare for a user to follow both traditional sports as well as esports, let alone combine the two in one betslip, and for this reason it should have its own tab that is managed differently to the classic sportsbook. Esports is an entirely different space to that of traditional sports, and with interaction between players and esports followers occurring in so many ways, it needs to be respected as a phenomenon.
Bobby Longhurst, Managing Director at Sportingtech
If the pandemic has taught us anything about the current landscape of sports betting, it is that immersive experiences that facilitate modern requirements and short attention spans are becoming essential to survival. With the space becoming increasingly saturated with similar offerings and products, creating a more engaging user journey is key to standing out and ultimately retaining business.
How have you pivoted your offering to facilitate modern customer preferences? Or is it a case of 'it if ain't broke, don't fix it'?
We're constantly evolving and catering our offering not only to new customer types but to specific markets. Rather than resting on our laurels, we're consistently dedicated to incorporating new ideas and solutions into the Sportingtech Quantum platform. Attention to detail is imperative; if the customer believes there has been a lack of effort in the offering put before them, the overall success of the operation will be jeopardised. Localisation, and by extension player profiling, is what sets an offering apart from the competition, and this is something that Sportingtech prioritises – most prominently displayed in our proprietary Popular Bets and Popular Events widgets. In today's industry, the idea that a one-size-fits-all solution can be offered is one that just doesn't stand up. Our Quantum platform also has modularity at its core, and this is something that can't be overlooked – if operators are handed the reins, they can personalise their own offering and subsequently make the experience better for the end user.
We're seeing plenty of changes in user behaviour and betting patterns, led by a surge in 'in-play' betting, Prop Bets, and Bet Builder tools. What are you doing to capitalise on this phenomenon?
The rising prominence of these new kinds of betting is clear to see, but this relatively new environment can be a confusing place to navigate for newcomers. Sportingtech's Bet Assist offering is ideally placed, making traversing platforms more straightforward for players – it generates automated betting tips based on historical data, live-score and AI analysis, covering both pre-match and in-play markets across seven sports and with complete bet slip integration, and has been proven to increase user engagement, retention and turnover rates. In addition, our FastBet solution, which enables users to wager multiple single bets across all sports at the touch of a button without creating a betslip, is the only feature of its kind on the market. Players are likely to place more bets than they usually would with a standard betslip.
Have any innovations in the sports betting space caught your attention?
Sports betting is a hub of innovation, and our Popular Bets and Popular Events widgets are testament to this. They allow operators to display a particular market's current top-10 bets and top-10 events, automatically refreshing every five minutes. Offering our operator customers a localised, intuitive way to immediately boost engagement is extremely gratifying. With minimum effort on the operators' part, they can be confident that their players are constantly being shown the most popular bets and events at any one time. Our priority is to provide flexibility of use, allowing operators to display the bets and events on different areas of their sites while also being optimised for mobile and desktop. It is important that they auto-populate according to the operators' markets, which has gone a long way to making this the hassle-free and personalised engagement tool we set out to make.
With the worlds of esports and sports betting blending at an unprecedented rate, is it time that esports merited its own tab in a sportsbook?
Sportingtech's authority in Latin America is well documented, and we are seeing that esports' popularity in these markets is on a steep upward trajectory. New opportunities frequently arise in emerging markets for the introduction of new verticals, and our platform offers a quick and easy way to market, offering the very best of what esports has to deliver. Bettors in LatAm markets have fallen in love with esports and its popularity looks set to continue to grow – esports will certainly merit its own place in a sportsbook if this trend continues.
Suren Khachatryan, founder and CEO of Technamin 
If the pandemic has taught us anything about the current landscape of sports betting, it is that immersive experiences that facilitate modern requirements and short attention spans are becoming essential to survival. With the space becoming increasingly saturated with similar offerings and products, creating a more engaging user journey is key to standing out and ultimately retaining business.
How have you pivoted your offering to facilitate modern customer preferences? Or is it a case of 'it if ain't broke, don't fix it'?
Innovation is one of the cornerstones of Technamin. We could have easily stuck with the traditional approach to a sportsbook, but we decided to take things a step further and develop a sportsbook that is ideally suited to the needs of both operators and bettors. The "if it ain't broke, don't fix it" philosophy may apply to all sportsbooks, as their functionalities are by and large the same. However, it's the approach that differs. Our approach is to create a product that is easily customisable to each partner's preference and offers each end user a personalised sports betting experience.
We're seeing plenty of changes in user behaviour and betting patterns, led by a surge in 'in-play' betting, Prop Bets, and Bet Builder tools. What are you doing to capitalise on this phenomenon?
With the development of technology and innovation, users are displaying a decreased attention span. Therefore, the majority of players prefer matches with rapid changes and easy solutions. Technamin works hard to provide the maximum amount of live matches and in-play betting throughout the year with the most reliable odds. Our professional team of traders and risk managers make sure we provide the most accurate data to our partners. Bet Builder and Prop Bets are the other tools that make the players' journey more enjoyable and multifunctional. These are the features that our team continually develops.
Have any innovations in the sports betting space caught your attention?
I think we are living in the best of times when it comes to innovation in sports betting. We are very keen on how crypto payments are going to evolve in the sector. These currencies are already taking the industry by storm, and things are only going to progress from there. Another feature we are very excited about is the addition of VR and augmented reality technology that is going to create a more immersive experience for the end user. Overall, every technological innovation is exciting because it can be a gateway to something breathtaking.
With the worlds of esports and sports betting blending at an unprecedented rate, is it time that esports merited its own tab in a sportsbook?
Certainly so. Regardless of where each of us stands in the "are esports real sports?" debate, the facts clearly show that esports are here to stay and are popular when it comes to the betting experience. The fans are passionate about them and love to bet on the events. It's just another fresh and innovative side of sports betting that we must embrace and build on. And the growing demand is something that operators must meet if they wish to maintain their popularity in the industry. Of course, we at Technamin are here to help with that!
Roundtable – What is the state of play in the Romanian market?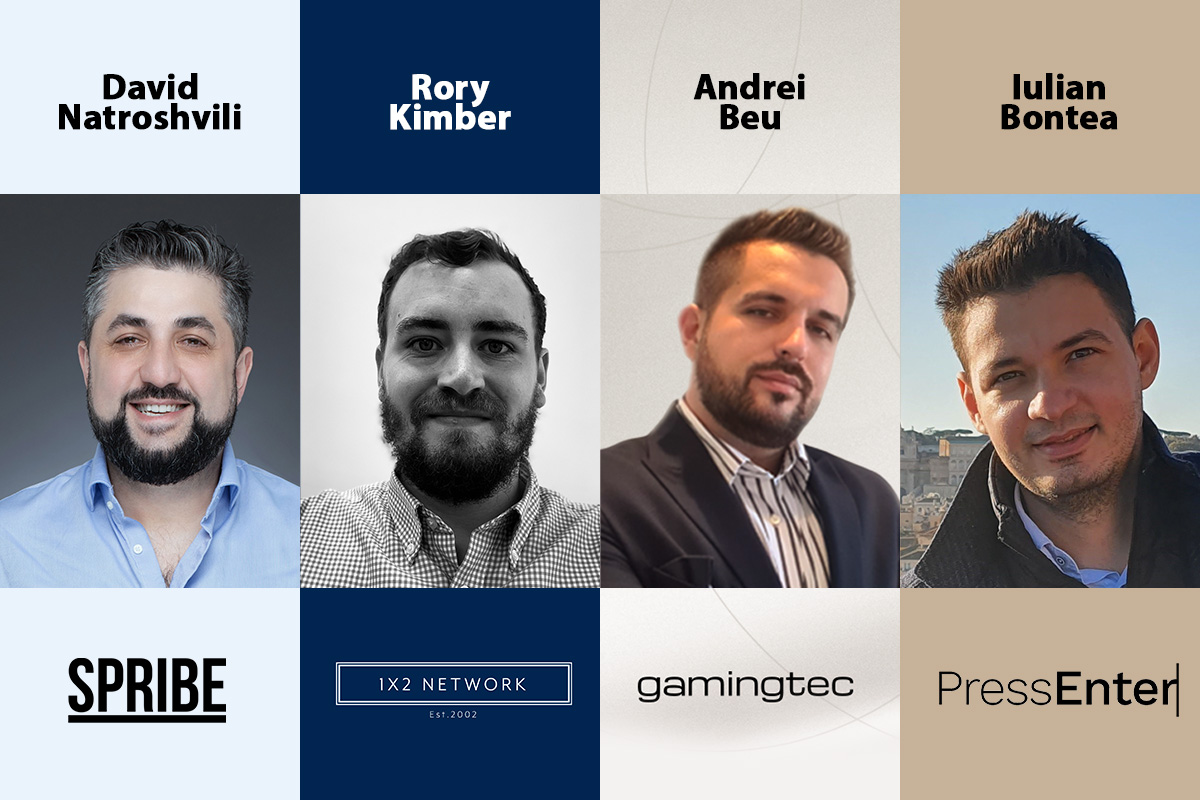 Reading Time:
12
minutes
Rory Kimber, Account Management and Marketing Director at 1X2 Network
Romania is an evolving market, with a slew of operators making moves and bringing the weight of their expertise to the market. There are also Romania's established operators who continue to lead there and push the market in the right direction.
Romanian players have strong influence from land-based casino content, but they are clearly moving through the trends we've seen time and again at a similar rate to the players of other markets, if not even faster
We can already see a number of iGaming concepts doing well over there, Megaways obviously is popular across any market, and hold and win titles perform as well, so we're looking forward to getting our own hold and win series live with our Romanian clients!
Andrei Beu, Commercial Director at Gamingtec
Romania is a thriving market based on solid regulations with both operators and affiliates having to secure a licence to get in on the action. In addition, the tax structure is clearly defined both for operators, suppliers and affiliates as well as players. Romania was rather slow to legalise online gambling which was technically neither legal nor illegal because no legislation existed up until 2010. The government then made online gambling legal, but no regulatory body existed to grant online licenses. The National Gambling Office was then created in 2013 to oversee the country's gambling industry, and it continues to rule over the industry up to this day.
Iulian Bontea, Country Manager at PressEnter Group
The Romanian market is still in its early days with online gambling having only been legalised back in 2015, but it is a market with an incredibly bright future ahead. The market is regulated with both online sports betting and casino available, with oversight provided by the Romanian National Office for Gambling. The country's online gambling market continues to grow at a steady pace with around 30 licensees including PressEnter Group now active in the market. There is still a lot of untapped potential in Romania, and we have ambitious plans to be a driver of growth over the coming months and years as we continue to deliver a superior player experience via our UltraCasino brand.
David Natroshvili, Managing Partner at Spribe
The market just keeps growing and growing with the new operators joining every month. Spribe is already currently live with Superbet, FEG (eFortuna, Casa Pariurilor), Superbet, Stanleybet, Betano, Princess Casino and Favbet Romania, with Unibet soon to follow. The last operator on that list is currently pending approval from the ONJN, but once they get the green light from the regulator to enter Romania, we'll be able to go live with our games there too.
What are your thoughts on the regulations in place? Has the regulator done a good job of creating a viable market?
Rory Kimber, Account Management and Marketing Director at 1X2 Network
Any and all regulation takes time, its a vital process and one that obligates a degree of rigour. Even by this standard – as I'm sure the other contributors will attest – Romania presented particular challenges and has been in the works for some time. The regulators have done a fine job, their implementations seem highly effective while not being too draconian, and they've facilitated a viable market; it's growing, and we're excited to play a part in that growth.
Andrei Beu, Commercial Director at Gamingtec
The regulations in place combined with the hard work of the National Gambling Office have led to a market where operators, suppliers and affiliates can enjoy great success. During the nine years it took to bring regulations into force, the average gambling spend per player in the country more than doubled. Each year, it became increasingly clear that players were willing to spend money in land-based casinos and online. Post-Covid, the balance has shifted more towards online operators. The market continues to grow at pace, which indicates the regulations in place are appealing to operators and allow them to generate a sizable ROI for their activity in the region while still ensuring players are properly protected.
Iulian Bontea, Country Manager at PressEnter Group
I would say that the regulations in Romania are up to the same standard as those in other European markets and provide an environment in which players are protected while also enabling operators, such as PressEnter Group, and suppliers to run viable, successful businesses. The regulator has done a fine job of blocking illegal, unlicensed brands so the channelisation rates to licensed brands is high. Good regulations are all about balancing the need to prioritise responsible gambling and safe gaming but within a framework that does not put so many requirements and limits on operators and suppliers that the market becomes unviable – as we have seen in Sweden and most recently Germany.
One area of improvement would be in the regulator's approach to social casino operators. These brands are not covered by the country's gambling law but as we all know there is a fine line between real-money online casino and social casino. These brands undoubtedly take market share and player spend away from licenced operators so maybe in the future it is something the regulator can and will take a closer look at.
David Natroshvili, Managing Partner at Spribe
The regulator has done incredibly well in creating a viable market in Romania, with the current monthly growth speaking volumes about the job they've done so far. In particular, their efforts to block and blacklist unlicensed casinos targeting players in the country is commendable. In May 2020 the National Gambling Office added a further 16 sites to their blacklist, taking the total number of blocked operators to over 70 and ensuring Romanian players could continue to play safely at licensed operators. The regulator's commitment to responsible gaming is also impressive, with just 0.5% of players considered "problem gamblers" compared to 0.7% in the UK, which is considered the gold standard for regulation.
Is it a market that offers significant potential to operators and suppliers? Why?
Rory Kimber, Account Management and Marketing Director at 1X2 Network.
Absolutely, the Romanian market has some fantastic potential. Simply put, it's big, and it's going to get bigger. Romania is a developing country that continues to see powerful economic growth. Their economy has bounced back since 2021 with significant force.
They have a strong affinity with gambling, and with increasing mobile coverage we're seeing more people shift to online gaming. And with a host of tier one operators at the wheel, the iGaming market segment there has an exciting future.
Andrei Beu, Commercial Director at Gamingtec
Online gambling has been the driving force behind the overall growth that Romania's gambling industry has enjoyed in recent months and years. Indeed, the online gambling threshold increased by around 90% in 2020. While the pandemic certainly helped push the sector forwards, it is being sustained and this, in turn, is seeing more operators and studios enter the fray. Right now, there are around 30 licensed operators in the market with a growing number of land-based brands on the cusp of launching their own online casinos and sportsbooks.
Iulian Bontea, Country Manager at PressEnter Group
Absolutely. As I mentioned above, it is a new market that is only just six years old. The market is performing well to date with online accounting for a sizable share of total GGR already. There is a history of gambling in the country with an appetite among consumers for online casino and sports betting, and as internet infrastructure continues to improve and smartphone penetration rises the size of the addressable market is only going to grow. That means that Romania could become one of the most significant regulated online gambling markets in Europe over the next three to five years.
David Natroshvili, Managing Partner at Spribe
Yes, we see a big potential in the Romanian market. Between 2017 and 2019, the market more than doubled in size to be worth over 70 million per year – and while recent growth has not been quite so explosive, this figure continues to climb steadily. Of particular importance is the fact that approximately half of Romania's population is currently between the ages of 18 and 50, which gives operators an audience of around 9 million to target. Not only that, but this young-ish demographic has consistently demonstrated a progressive attitude towards casino gaming, with many players keen to embrace new game formats. This allows us to tap into the psyches of millennial players with innovative new releases such as our Aviator game.
What is the competitive landscape like? Is the room for operators to enter and claim solid market share?
Rory Kimber, Account Management and Marketing Director at 1X2 Network
As a supplier in the industry, I can't speak for the operators themselves. Although it's clear as always that some of the huge operators already control swathes of the market. Operators of any size who understand the region and its players will be able to share in the market's success.
Iulian Bontea, Country Manager at PressEnter Group
With around 40 brands active in the market, including PressEnter Group's NitroCasino, it is already fiercely competitive. That being said, there is always room for operators that strive to bring innovative and new technologies and experiences to the market to succeed. When this is combined with smart and engaging marketing activity and campaigns, operators can quickly build a significant share of the Romanian market, as they can in any regulated jurisdiction.
David Natroshvili, Managing Partner at Spribe
There's definitely room for new operators to enter Romania and claim a solid share of the market, but in order to do so, they must be prepared to arrive with a packed library of video slots from a wide range of developers as well as innovative titles that offer never-seen-before gameplay. This is exactly what players in the country are looking for, and operators that can provide this will be able to capitalise on the huge potential offered in Romania, particularly while some of their rivals may be distracted by other breakthrough markets such as the U.S.
What are some of the challenges being faced? How can they be overcome?
Rory Kimber, Account Management and Marketing Director at 1X2 Network
As with any market Romania certainly presents challenges. We can see some operators for whom the country is a top market, and others where it's an add-on. At times it's tricky to manage our resource allocation between operators with different levels of attention focused there.
It's important to understand that the market is founded on its players, so truly understanding the Romanian iGamers must be a priority for operators and suppliers alike. Players are afforded a wealth of choice, so it's not merely a case of right place right time, operators need to act smartly and in a targeted manner.
Andrei Beu, Commercial Director at Gamingtec
One of the biggest challenges is taxation. The Romanian Ministry of Finance has published its latest Fiscal Code draft featuring a massive 40% tax on casino withdrawals. According to the new Fiscal Code, withdrawals of up to 3,000 RON ($623) would be taxed at 10% while cashouts going over that amount without going over 10,000 RON ($2,079) would be hit with a 20% tax in addition to a 3,000 RON fee. Withdrawals going over 10,000 RON would be taxed at 40% in addition to a 1,700 RON ($353) fee. This may force many players to shift to unlicensed brands to escape these huge taxes on winnings and withdrawals. This will have a domino effect with licensed brands losing players which in turn will hit their profits and ultimately the tax revenues that are returned to the Romanian government.
This is yet to be approved, giving the opportunity for all participants to discuss this new tax framework and to potentially reach a better outcome that wouldn't harm the gambling industry, the protections that are afforded to players by licensed brands and ultimately the tax revenues that are generated by the sector.
Iulian Bontea, Country Manager at PressEnter Group
The challenge for new online casino brands is that there are established land-based operators that moved into the digital space as soon as the market opened. They have been able to leverage their heritage, brand equity and trust among players to build substantial player bases that are loyal to them. However, new online casino brands that deliver a superior player experience can encourage players away from these established operators and to their online casinos and sports books. If they not only meet but exceed their expectations, they will likely continue to wager with them and not return to the incumbent brands.
David Natroshvili, Managing Partner at Spribe
The regulator is obviously very diligent when it comes to researching brands and deciding who will be permitted to operate in the country. This is – of course – an important and necessary step for any recently-opened market, but initially we faced some challenges with them being a bit slow with the approval process for some of our games. That said, with the market continuing to grow and the regulator gaining more experience from every approval granted, this process is becoming more streamlined and should provide fewer barriers in the future.
Do player preferences differ from other markets? What does localisation look like in Romania?
Rory Kimber, Account Management and Marketing Director at 1X2 Network
As you'd expect, Romanian players do adhere to some of the same trends that we see across other iGaming Markets, however they do have a distinct set of preferences. They have a strong affinity for classic games, low hit rates and a land based feel but at the other end of the spectrum, games with huge potential from low stakes also drive a lot of traffic. There are very few themes that fall completely flat, which means a lot of our content is finding a home and the players are also willing to try out innovative titles. Whilst the pick up for games that are very 'out there' is varied, if you find a winner it quite quickly gains market share.
Branded offerings have a growing presence there, we have some fantastic deals lined up to deliver our Branded concepts, which we're on the cusp of having signed for the market. And we're seeing newer concepts like crash games and arcade style mine games already resonating with the Romanian player base.
Andrei Beu, Commercial Director at Gamingtec
One important feature of Romanian culture is its collectivism. As such, the group is highly important and protection and loyalty towards the group are greatly appreciated. This trait is mirrored in the business world; strong bonds between different members of a group will play an important role and, consequently, feelings will often go beyond rationality. Like any other business, gambling is not very far from being a victim of this custom. Players will often choose certain games, operators or casino brands based on the preferences of the group they are a part of, without even comparing features, benefits, etc.
With a vast history of wars and various occupations of the country, there are also some important figures that are strongly embedded in our culture, like Vlad Tepes (Vlad the Impaler), Stefan cel Mare (Stefan the Great) and more recently Nicolae Ceausescu (the most famous communist leader of the country). Some operators have had great success by exploiting historical characters, as we can see with Vlad Casino. This can be a difficult thing for operators from outside of the market to understand and leverage, handing a slight edge to those from Romania.
Iulian Bontea, Country Manager at PressEnter Group
Every country has its own DNA and unique player preferences, and Romania is no different. Localisation to PressEnter Group is all about delivering the products and experiences that our players want and that sit perfectly within the country's culture, language, etc. This covers everything from the games and payment methods available to customer support agents being fluent in Romanian and being available in the local time zone.
David Natroshvili, Managing Partner at Spribe
Unlike in other Eastern European markets where classic slots continue to dominate operator game lobbies, players in Romania tend to favour modern video slots and newer game formats. The average age of the casino demographic plus their willingness to embrace innovation means suppliers have far more freedom to be creative with the titles they're developing and can use elements from video games and social media in their products. The success of the "increasing curve" format used in Aviator is testament to this fact, with the game frequently seeing 300-350 bets per round during peak periods at many of our casino partners. In terms of localisation, we offer the game rules and our "how to play" video in Romanian, but the straightforward nature of Aviator itself makes it easily accessible to all players in the country.
How will the market develop over the next 12 months?
Rory Kimber, Account Management and Marketing Director at 1X2 Network
The beauty of a market like Romania is that we know it's going to grow, but it's difficult to predict how, or in what manner. One thing's for sure, we'll be seeing some new faces from both the operator and supplier sides who disrupt things, gaining market share quickly. 1X2 Network has started well but we'll be looking to grow that presence quickly as we continue to build on what we have learnt.
As we see across other European markets we'll see the same popular mechanics grow, and their associated gaming concepts expand. What will be interesting is seeing how they clash with themes and mechanics already popular over there.
Bonuses present a particularly interesting area, operators who can capitalise on its popularity and work within the regulations have a lot of opportunity.
Andrei Beu, Commercial Director at Gamingtec
Market changes have evolved to include technological advancements. With the rise of cryptocurrencies and their popularity in the online casino space over the past 12 months, many forecast another year of new trends that will redefine and transform complete areas of the industry worldwide, and this includes in the Romanian market.
Cryptocurrencies will keep making their mark, with more and more online gambling brands accepting crypto this year. Many people enjoy and prefer to deposit, withdraw and play with Bitcoin and other digital currencies because of the security and anonymity they provide. Given the new taxation proposed in Romania, it is very likely we'll see the appetite for crypto rise even higher.
There has also been an increase in F2P (free-to-play) game products worldwide. This shows that people are willing to spend on entertainment, even if something that is free is not free at all. Both online sports and casino operators are hard at work leveraging this data to their advantage because these F2P players are potential paying customers.
Players are showing a preference for online casinos that deliver a realistic live casino experience from their homes. For many, live dealer is what has allowed them to transition from land-based to online play. Land-based casinos are feeling the burn from their online brands and are facing a sizeable decline with the recent popularity of online gambling sites – this is a trend I expect to continue.
Iulian Bontea, Country Manager at PressEnter Group
I believe that momentum will continue to build in Romania and the market will keep growing at pace. New brands will undoubtedly enter, and the competition will increase, but competition breeds innovation and operators like PressEnter Group that can deliver a best-in-class player experience will be able to claim the lion's share of the market. That is exactly what we plan to do in Romania and remain committed to the market for the long term.
David Natroshvili, Managing Partner at Spribe
It will continue to grow as the regulator grants more Romanian licenses, which will in turn lead to further innovation as suppliers and operators seek to offer games that meet players' expectations as to what constitutes a fun and thrilling entertainment experience. Given the success of Aviator and other Turbo Games in the country, this could be a key focus area and we may see Romania distinguish itself from neighbouring regulated markets by moving away from the traditional slot-dominated casino model in favour of something a bit more varied
Anything else to add?
Rory Kimber, Account Management and Marketing Director at 1X2 Network.
Just that 1X2 Network is raring to go with our Romanian expansion, and excited to make our mark.
Thought Leadership/Q&A with Thomas Aigner head of business development at Ibex.ai discussing the future of CRM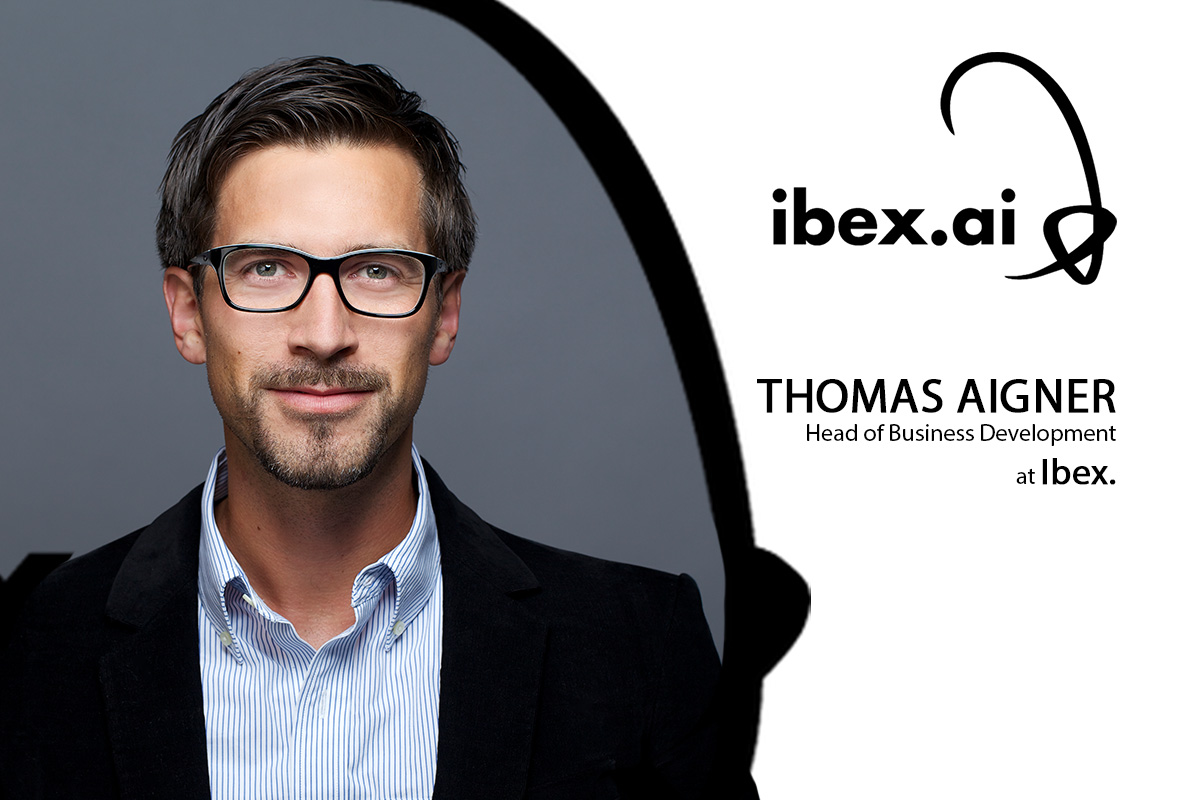 Reading Time:
4
minutes
Thomas Aigner, Head of Business Development at Ibex.ai discusses the changing landscape of CRM processes and how the development of artificial intelligence is altering the future of CRM.
How does Ibex see the future of iGaming CRM developing in relation to AI and how will this benefit operators? 
What does the current landscape of iGaming CRM look like- what changes are you expecting over the next few years?
Currently, we are seeing more and more investment in AI solutions as operators and suppliers look to gain an edge in the increasingly competitive iGaming market, however, I think as an industry we have only just begun scratching the surface with significant changes to CRM forthcoming. There are some obvious, well-known CRM suppliers in the market, such as Optimove and Fasttrack as well as a lot of promising rising stars entering the space. We have already seen examples of acquisitions of these newer companies through recent deals involving Optimove acquiring Graphyte, and I'm expecting to see more of these types of partnerships moving forward.
Most of the ongoing innovation has been structured in a traditional linear way, to optimise the current CRM processes and how those teams work, essentially helping them better segment players or create rule-based systems (gamification or customer journeys). Once built, they send automated communications, but much in the same way as the term personalisation is often misused, automation is also because businesses still need someone to constantly create new target groups, campaigns and rules for new journeys. This increases overheads through the cost of labour to manage these systems whereas using an AI that offers true automation reduces these costs. The future of CRM is AI – creating full automation and developing a self-driving system is paramount, and this process is at the core of what Ibex.AI stands for.
As AI becomes increasingly integrated into the CRM process, we will see fundamental differences in how companies operate daily. CRM teams will begin moving away from segmentation and average campaigns for target groups and pivot towards 100% personalisation. We will see less human error through data analytics, and close to perfectly accurate execution.
What does the advancement in AI technology mean for jobs going forward?
There's always a sense of fear of the unknown when it comes to innovations, especially surrounding Artificial Intelligence. The real aim here is for AI to assist companies by automating the process, reducing the amount of legwork that is currently done by humans, with these job roles adapting to focus increasingly on creativity, strategy and giving more commercial responsibility to people. It could mean that CRM and Retention Managers can grow more into the role of Brand Managers, gaining more responsibility and taking care of bigger markets. AI also creates the opportunity to help start-ups without the budget for their CRM team, as well as those brands looking to enter new markets.
How will changes to CRM affect issues surrounding bonus abuse and player retention?
Bonus abuse and player retention have been a cause for concern within the industry and AI can solve many of these issues through the use of deep learning algorithms. AI can predict the LTV of each player under many different scenarios, only executing an action if it will return a profit. As a result, those models can also identify bonus abusers and would limit or even stop bonusing these players because it has become unprofitable for the business.
Real personalisation will play an important role in player retention moving forward – albeit not in the way it is currently used – all companies say they personalise but in fact, just get more granular when setting up target groups or building more and more rule based customer journeys. This relates heavily to retention, with players receiving a far greater personalised experience from campaigns and activities that are aimed specifically towards them, as opposed to an average group of people, further connecting customers to the brand.
How does AI allow operators to affect player behaviour- does it differ from the standard CRM approach?
AI can fundamentally change the standard CRM approach and how it functions as it reduces the workload of marketing teams and the CRM process. A practice that can in many cases have six major steps to it can be shortened to one or two, those being checking on the performance of the machine and coming up with new and creative ideas that AI can then execute and optimize. This focus on new creative ideas goes on to change players' behaviour by diversifying how operators are reaching out to players. Additionally, AI is affecting each player by analysing them as individuals and constantly improving what is best for them, a process which would take far too much time using the standard CRM approach.
Are there any specific markets you believe will get an added benefit from advancement in iGaming CRM?
Obviously, the majority of innovative ideas originate in mature markets in Europe and the US, but I think that, especially in LATAM and Africa, there is a great opportunity to grow and help operators there to make a difference and to scale more quickly while developing the overall market. This can only be a positive. If we can raise the overall betting experience for players in these markets and allow the companies to free up time and focus on other areas of business as they grow, then I think that is a great outcome.
What is the future for AI?
I believe in the future we will reflect and struggle to understand how we could have lived without the support of AI to be able to offer the best entertainment to each player. AI will be integral to the iGaming market and it is only going to continue to grow and develop as more people within the industry come to understand how machine learning is now proving an invaluable asset to retention teams. Everybody will use at least some and in some cases a greater number of AI tools and will be developing their teams to understand and work effectively alongside this innovative technology.