Altenar Powers The Mill Adventure's Sportsbook Offering in the Dutch Market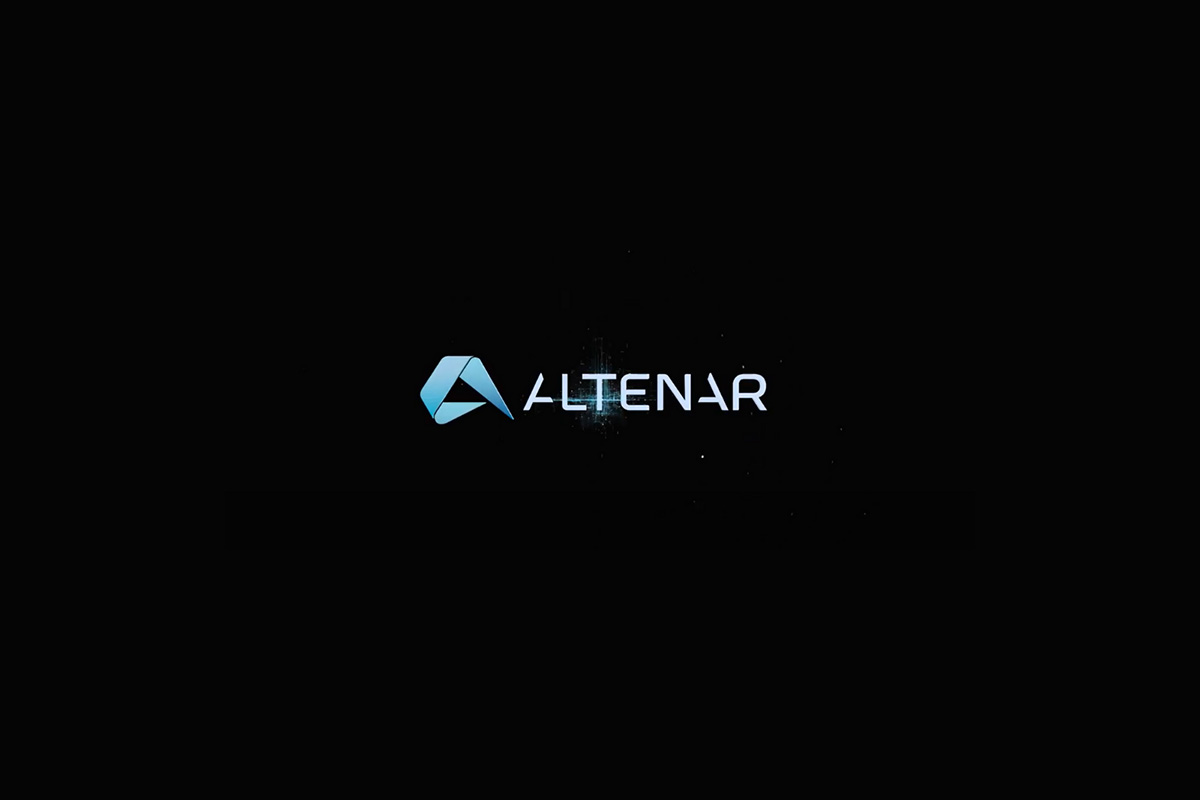 Reading Time:
2
minutes
Platform provider The Mill Adventure, which secured certification in the Netherlands earlier this year, debuts Altenar as its sportsbook partner in the newly regulated market.
Since opening its regulated online gambling market in 2021, the Dutch market has shown significant potential for growth, especially in its sports betting sector. With Altenar's award-winning solution, The Mill Adventure seeks to respond to the growing demand for the most competitive sports betting product in the market. From football to basketball, Altenar's wealth of sports content is sourced from premium data partners — providing licensed operators with reliable and accurate data.
When it comes to its operations, The Mill Adventure places emphasis on regulatory compliance and safe gaming for players and ensures that its partners operate with the same standards. In this regard, Altenar provides robust security and risk management systems and offers top-of-the-line stability, all while providing players with the best possible, unique betting experience across desktop and mobile channels.
"The Dutch market is an exciting territory as it is currently undergoing vast and speedy change; this offers Altenar and The Mill Adventure the perfect landscape to pioneer and implement newer technologies to get the product to the end user with ease. As two providers who cherish challenge and flexibility, Altenar and The Mill Adventure are a perfect match for the ever-changing face of Netherland's betting landscape," Gabriela Novello, Business Development Manager of Altenar, said.
"Proving our platform's capability to quickly adapt to the Dutch market's regulatory requirements was the first step. Now, together with the industry's leading expert on sports betting, Altenar, we are ready to take on a major role in shaping a first-class sports betting experience for players and supporting sustainable growth for the market," Bjørnar Heggernes, Head of Gaming of The Mill Adventure, said.
First announced last year, The Mill Adventure's partnership with Altenar marks a significant move for the former — expanding its content portfolio to include a sportsbook vertical, in addition to more than 5000 casino and live casino content supplied by leading game studios in the industry.
FBMDS launches Top+Plus: the new generation of table games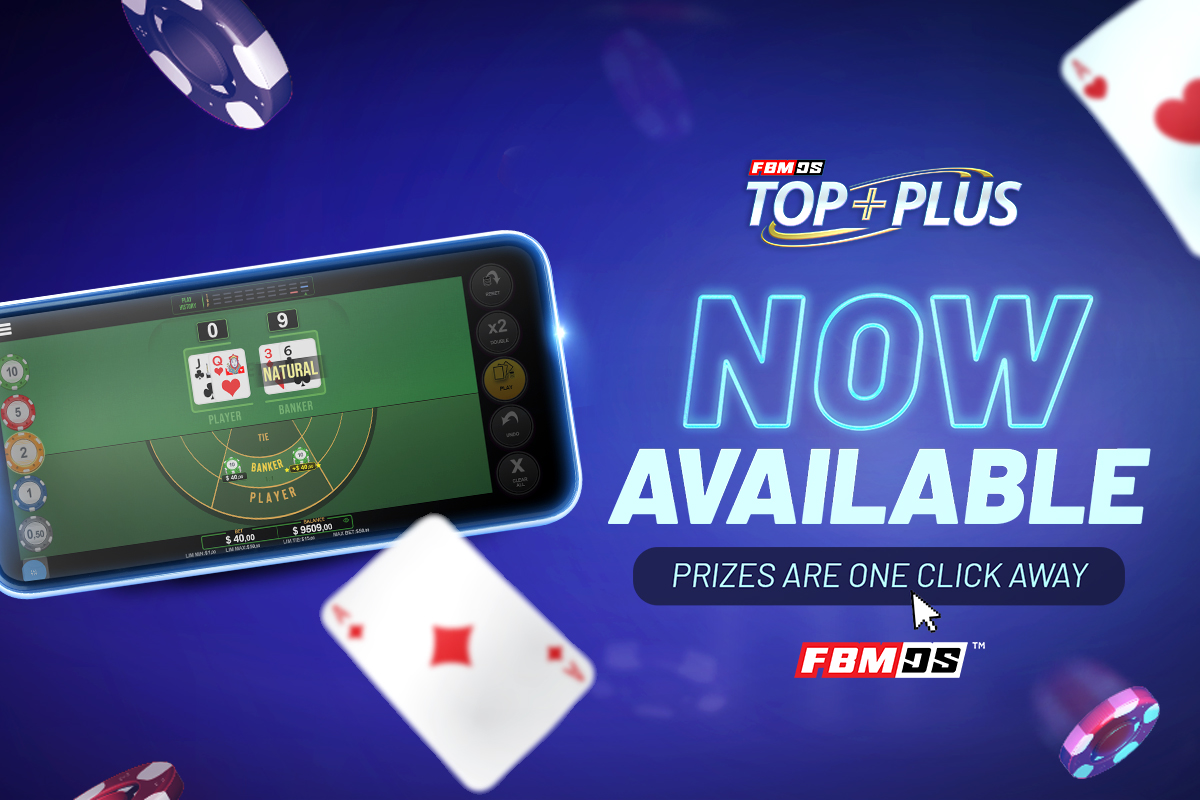 Reading Time:
2
minutes
A new generation of online casino games is right around the corner as FBMDS has just launched its latest Top+Plus collection featuring Banca Francesa, Baccarat and Blackjack Vegas Strip titles available worldwide. This new product line brings the atmosphere of physical casinos to any device by replicating real table game gestures on the online universe, in a fully customizable, mobile-friendly, and immersive gaming experience.
The updates made on the Banca Francesa, Baccarat and Blackjack Vegas Strip Top+Plus games show clear signs of deep market research, made with the help of useful inputs from partners. An easier-to-use gaming layout, that was intuitive and mobile-friendly but that could also combine the best rewarding features were all must-haves in this new product offer, showing FBMDS' competitiveness and up-to-trends marketing approach.
Guilherme Graziani, Account Manager at FBM Digital Systems, has high expectations for this gaming collection and shares his confidence in this new generation of table games based on client's insights and receptiveness to this innovative offer. "In this new product launch, we made sure we listened to players' and casino operator's feedback, we refreshed the graphics and ambience surrounding these games and brought better responsiveness to our products making them more entertaining and playable than ever", completes Graziani.
The new Top+Plus family titles are adaptable to any device and compatible with all dimensions and operating systems. These three products increase playability regardless of gaming type, as they provide intuitive tips to improve players' experience and share common graphic and gameplay guidelines, establishing the real concept of a product family.
Apart from the user-friendly strength, Top+Plus games will also provide longer gaming sessions. Besides the memory storage improvements, as this table games fans occupy less space on any device, they bring a power-saving approach in periods of players inactivity optimizing the use of devices' resources.
Moreover, not only did FBMDS bring a twist to good old classic fun of table games, replicating its land-based playing gestures on the online segment and engaging atmosphere as if players were in a real casino, but FBMDS was also able to provide a fully customizable product for operators and players.
The Top+Plus family offers operators the possibility of personalizing the games with their branding guidelines including logos, colours, background, assets and much more. In the players side, these three products offer additional control to the players in terms of colors, sounds and everything that matters concerning the gaming experience.
This new much anticipated addition to the Top+Plus family perfectly sets the table for casino enthusiasts around the globe, as it combines the best prizes and intuitive user experience in on single offer, making FBMDS a go-to provider of online casino games for top-ranking online gaming platforms across borders.
Once again, FBMDS played its cards right making a brand-new bet on an immersive table games selection that online casino users can play on any device, whenever they wish. This product refreshment comes to prove the commitment that the online casino gaming brand has been advocating regarding this year's goal to improve players' gaming experience, ultimately aiming for clients' satisfaction and profitability.
FAVBET apps receive 'Lite Mode' for slower networks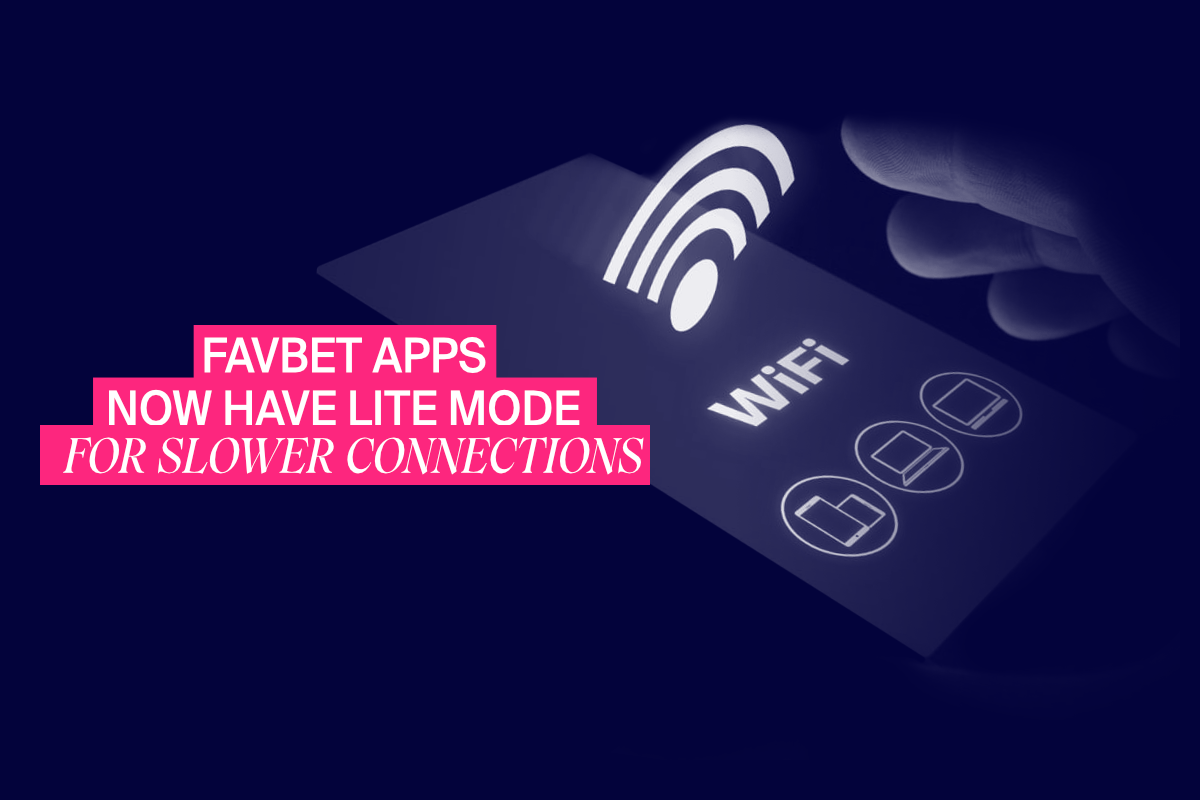 Reading Time:
< 1
minute
The newly revealed 'Lite Mode' setting is now available in both the FAVBET's Android and iOS apps and lets users have quality gaming experience on weaker connections.
The company said that the new mode allows its apps to be used even with minimal internet connectivity during the massive blackouts or power outages.
"We have thoroughly reviewed traffic consumption, turned off everything that wasn't important for gaming, optimized app performance, and reduced the number of autoloads. That is, we only left the things you need to continue to comfortably use the app and enjoy the game," the company said in a statement.
'Lite Mode' can be activated in the user settings. Once it's on, the app will not automatically download advertising images and game covers, and will limit the frequency of updates to reduce traffic. That said, the app's functionality will remain unchanged. Users are also advised to switch to a dark theme for additional charge savings.
According to FAVBET, they continue to work on improving the apps and optimizing the 'Lite Mode' for better user experience and comfort.
12BET Integrates Betradar as a New Sportsbook Provider to Mark 15 Years in the Online Gaming Industry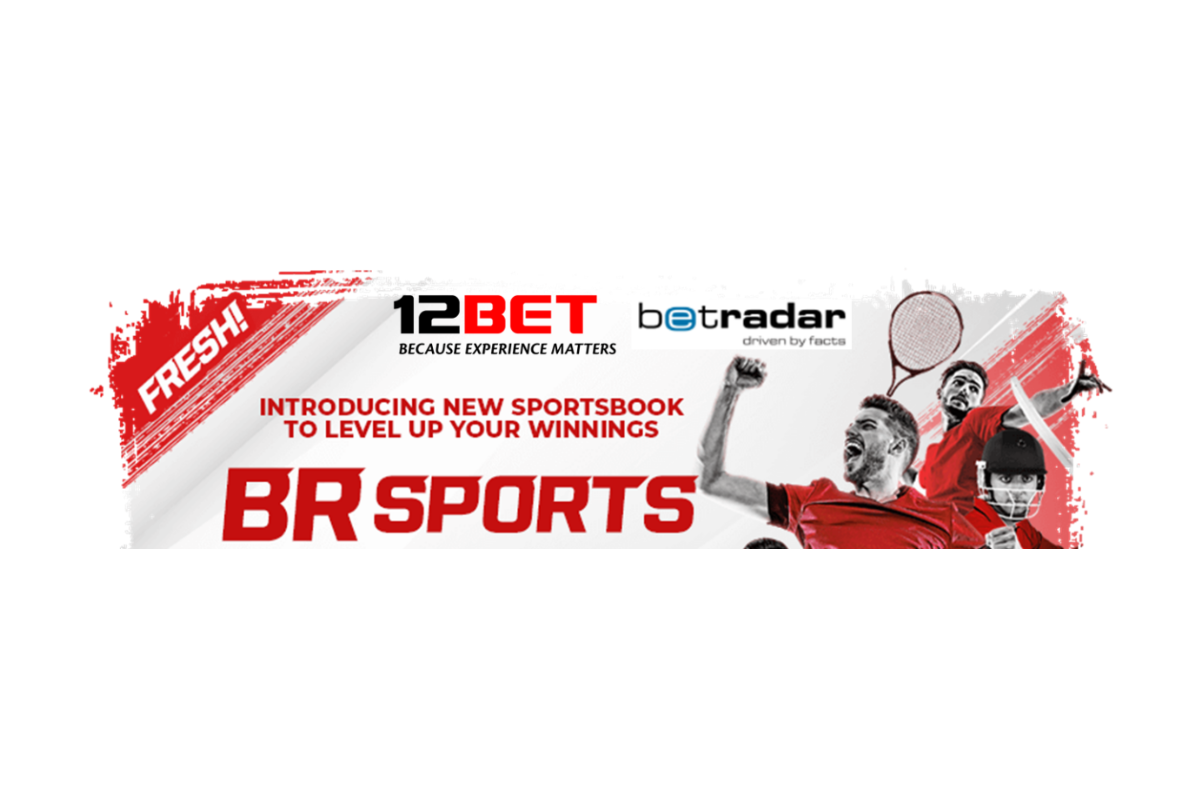 Reading Time:
2
minutes
12BET, an online gaming and sports betting platform, announced the integration of Betradar as its new sportsbook provider in celebration of its 15th anniversary. This move aims to enhance the user experience for sports betting enthusiasts by providing a more comprehensive range of options and exciting features.
As the sports betting data division of Sportradar, Betradar offers a broad range of services, including live odds, virtual sports, live streaming, and statistics. This partnership allows 12BET members to access Betradar's extensive range of sportsbook services, enabling an immersive sports betting experience that is supported by real-time decision-making data.
In addition to the integration, 12BET also announced exciting IPL offers for cricket enthusiasts, including a range of prizes such as a Mahindra XUV 700, Royal Enfield Meteor 650, Samsung galaxy fold4, and more. These promotions are available throughout the duration of the event and customer support is provided in multiple languages such as English, Hindi, Telugu, Tamil, Kannada, and Malayalam for their Indian audience.
"We are thrilled to announce our partnership with Betradar as our new sportsbook provider. Our aim has always been to provide the best possible experience to our beloved members. With Betradar's expertise, we have enhanced our offerings and are positive to provide an unparalleled experience to end-users. We are excited to celebrate our 15th anniversary and have loads of offers ongoing, especially for the IPL." said a spokesperson from 12BET.
12BET, a prominent iGaming brand that offers multiple gaming products, including Sportsbook, online casino, Keno, Lottery, and other games, all under one roof. Licensed and regulated by the Philippine Amusement and Gaming Corporation (PAGCOR) and is currently ranked as 17th EGaming operator in the industry.
12BET's partnership with Betradar marks a significant milestone in the company's history as it celebrates its 15th anniversary. The integration of Betradar as a sportsbook provider enables 12BET to expand its offerings and provide its members with an enhanced sports betting experience. With additional promotions such as the IPL offer and customer support in multiple languages, 12BET demonstrates its commitment to providing its members with the best possible gaming experience.