The best mobile apps to pass the time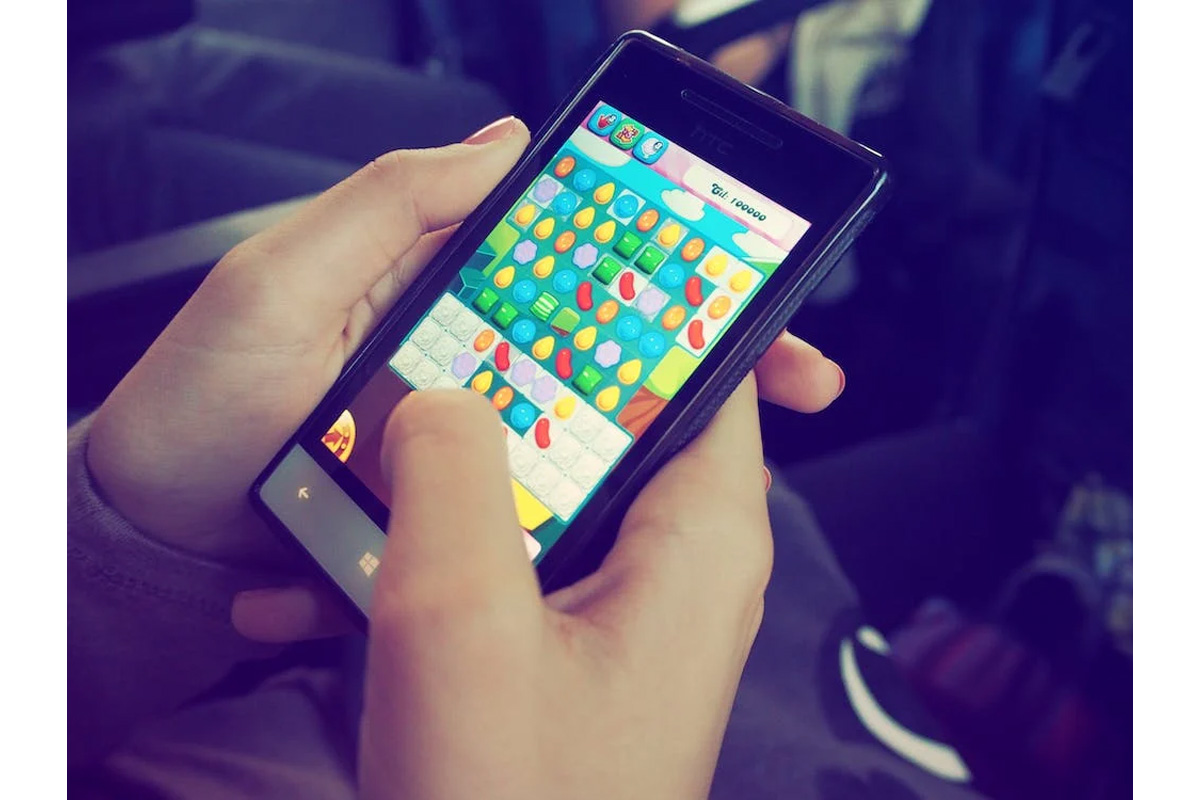 Reading Time:
3
minutes
Many people find themselves in situations in which they need something to help them pass the time. Be it in public transport or waiting in line, one option comes as the best way to pass time, that being your mobile device and the apps on it. In today's world, almost everyone has a smartphone that grants them access to a plethora of apps to use.
As mobile phones evolve the apps that accompany them do the same. There are thousands of apps readily available to all smartphone users which makes the choice of which ones to use quite difficult. You can always go down the rabbit hole and try every app you see on the App Store but you can't go wrong with the most popular ones. The app genres we will list here are made sure to make your time pass by faster. 
Online casino apps
Online casino apps are extremely popular. For a high-end gambling experience, individuals used to travel to major cities like Las Vegas and Atlantic City, but nowadays the majority prefer to play on their phones at online casinos. 
These websites offer flawless mobile compatibility, and they even have specialized applications that make it easier for players to play all their favorite casino games. If you are indecisive about which casinos app to download, a great way to choose is to take a look at CasinoHawks.com and their reviews of online casinos. 
Mobile game apps
Mobile gaming is a phenomenon that has taken gamers and people by storm. Allowing you to play games wherever you are with even some ports of your favorite childhood games. Besides these many popular superhero games exist allowing you to play with your favorite characters MARVEL and DC. 
These games are not limited to single-player, as titles like PUBG mobile exist as multiplayer options and are quite popular. Allowing players to compete against other users, with the option of playing with your friends. Mobile gaming is the easiest way into the industry since computers are quite expensive.
Puzzle apps
Nothing passes time faster than using all of your brain's capacity focused on a specific problem. Puzzles are an amazing tool to efficiently pass time as you get smarter and have fun all at the same time. No matter your puzzle preference there exist apps for almost all types of puzzles. 
With some of the most popular are the classics like sudoku, brain tests, and the king of puzzles match-three puzzle video games.
The most popular of which is Candy Crush, a game whose name rings a bell in almost anyone's mind. The sheer popularity of the game proves how good at passing time and how fun matching three puzzles truly are.
Social media and news apps
The last apps we are going to mention are amazing time sinks and are arguably the most popular apps that exist currently. These are of course social media apps that offer their users endless content while also serving as the main platform for many entrepreneurs and businesses. Some of the most notable ones that make time pass by quickly are Instagram and TikTok. This free-form system of seemingly endless videos and memes makes for a great way to pass time.
On the other hand, many people don't like to consume video content be it because it drains a lot of mobile data or they prefer reading the news. This is exactly why many tabloids have worked hard to make the best possible apps to deliver news as fast as possible. The added benefit of this is that you will always have something to read about in many different categories from many different tabloids.
Innovecs officially introduces Innovecs Games as its sub-brand into the global gaming market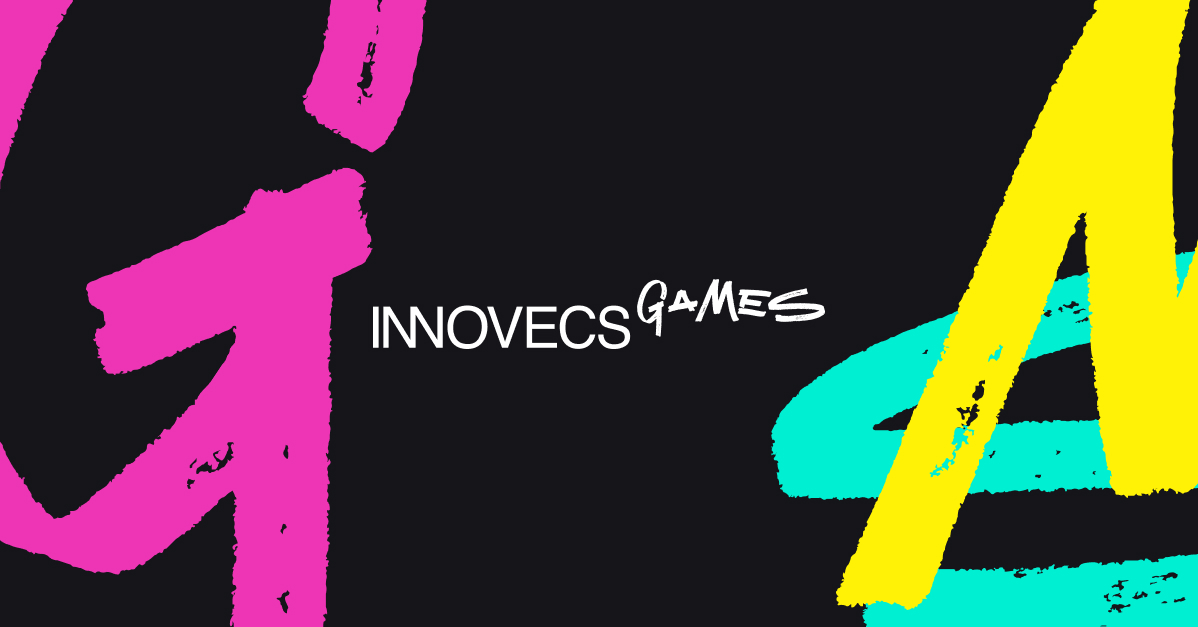 Reading Time:
2
minutes
The reframing of Innovecs Games as a sub-brand is aligned with the significant growth and transformation taking place within the Innovecs gaming practice. Along with the brand identity update, it embodies the energy and enthusiasm of the entire team and demonstrates the dynamism of Innovecs gaming studio.
Innovecs undertook this launch to officially position its Games Studio's services and expertise in the global Game Development market. For the past seven years, the team has been steadily developing to eventually mark a major milestone in its evolution as a sub-brand of Innovecs.
"Since the inception of a specialized vertical in 2015, Innovecs Games has morphed into the cutting-edge company realm, with a team helping create game development solutions for more than 50 clients in 15 countries. During this time, they have developed over 200 projects, assisting game studios and startups in building innovative games. This success made us rethink our image in the gaming tech arena and intensify this vertical as a sub-brand", — Alex Lutskiy, Founder and CEO at Innovecs, commented.
As of 2022, Innovecs Games has provided a full range of end-to-end game development solutions for clients such as Zynga, JamCity, Warner Bros. Games, Gameloft, etc. The team's work is divided into two areas: game development (including mobile games, artwork, 3D characters & environment design, animation, playable ads) and iGaming (focused on platform development).
Innovecs Games also sought to showcase its growth in the past year with new brand elements, including the new logo and motto. Throughout its history, Innovecs Games has owed its evolution to the team steadily improving both service and business processes while consistently expanding expertise areas. Such a meaningful progression required re-evaluation of how Innovecs Games should appear to team members, partners and customers. The visual component of the sub-brand is coherent with the depth of the team's experience, values and ideals they are committed to.
"Creating a visual concept of the sub-brand in particular, the team strives to accomplish its primary purpose of becoming the best partner for flagship game development studios. Innovecs Games remains a credible, approachable, and predictable ally for customers across game development industry", — says Oleksii Isaiev, Head of Innovecs Games and VP of Delivery at Innovecs.
The exceptional capacity of Innovecs Games is rooted in the team's passion for games, an earnest desire to contribute creatively and provide business value to the industry. Also, one of the core values ​​of the Innovecs Games crew is freedom of expression and trust among customers and colleagues. The new visual style mirrors and radiates the team's values.
"The most valuable virtue of Innovecs Games is a professional, friendly and integrated team, our people. Therefore, developing each team member and providing career prospects are among the Innovecs Games key points. We'd love to see our teammates grow and become experts of their field and leaders. Enabling our people growth with helpful trainings, clear career path and useful experience is part of our strategy. I honestly believe that the most precious thing a company can give to a team member is the knowledge to carry further along their career journey," — Oleksii Isaiev shared his vision.
Since 2015, Innovecs Games provides a full range of complex solutions for game development, in which many satisfied clients were convinced.
Authentic Artists Accepted into The Sandbox's Game Maker Fund to Build Generative AI Music-driven WarpSound Experience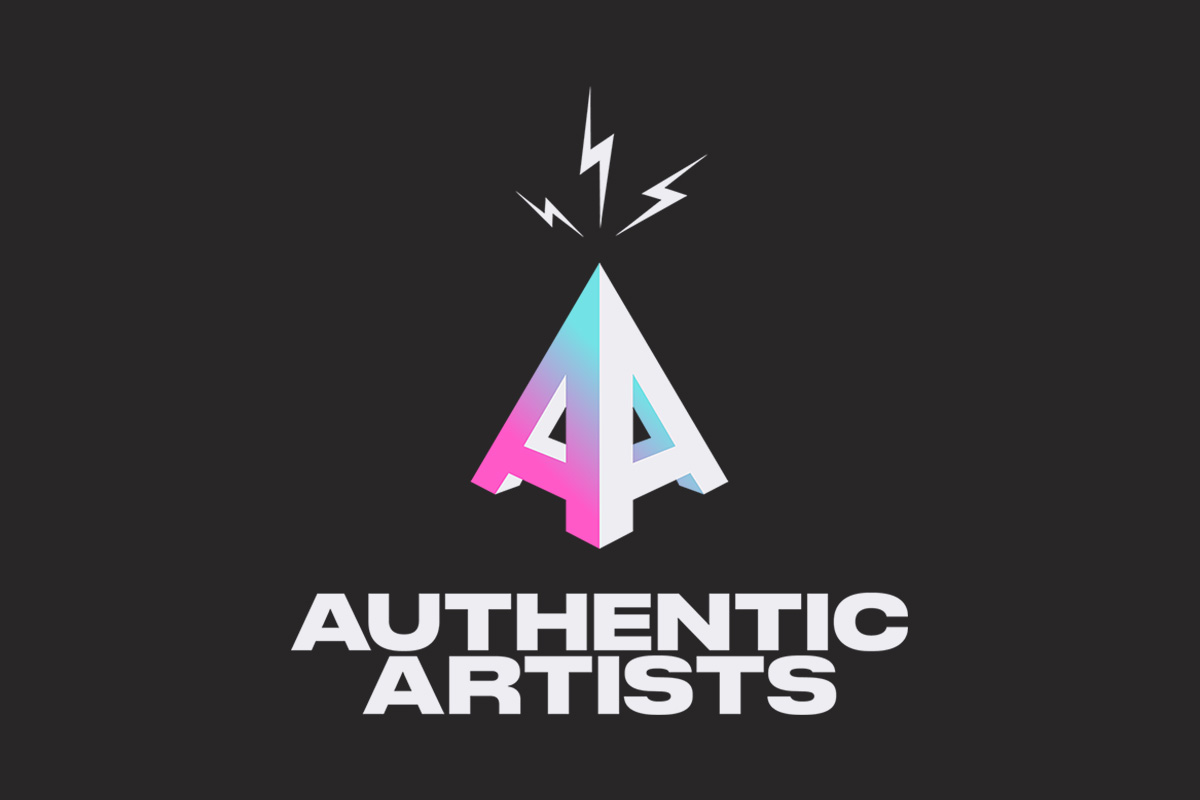 Reading Time:
< 1
minute
Authentic Artists has been selected as a recipient of The Sandbox's Game Maker Fund, an exciting development as they continue to create the sound of the metaverse under their WarpSound brand. The funding will be used to build a new music experience powered by Authentic's industry-leading generative AI music platform.
Expansion to The Sandbox opens up a new world of music play and creativity opportunities for WarpSound's interactive music experiences. It will also become the home venue for WarpSound's virtual artists Nayomi, Gnar Heart, DJ Dragoon and GLiTCH who have performed on Twitch, Decentraland, Crypovoxels, Stageverse, as well as IRL events at Tribeca Film Festival and NFT.NYC.
"The Sandbox Game Makers Fund's goal is to support Creators to work in a creative platform that inspires them, and allow them to truly own their creations while fueling innovative experiences in the open Metaverse. Music is integral to gaming, and WarpSound's generative AI music capabilities will level up what's possible for music in The Sandbox," Sébastien Borget, COO & Co-Founder of The Sandbox, said.
"This is a meaningful win for us, with less than 100 brands and builders receiving this grant. The Game Maker Fund team believes in our vision of awakening a deeper connection with music. Together, we're setting the foundation for a future filled with new musical adventures made possible by generative AI tools," Chris McGarry, CEO of Authentic Artists, said.
Past recipients of the Game Maker Fund include Snoop Dogg, deadmau5, Atari, Steve Aoki and more.
"The Sandbox is one of the most significant and innovative players in the open metaverse web3 space. This is incredible strategic validation for our team," McGarry added.
Festive Frolics Arrive in Gordon Ramsay's Chef Blast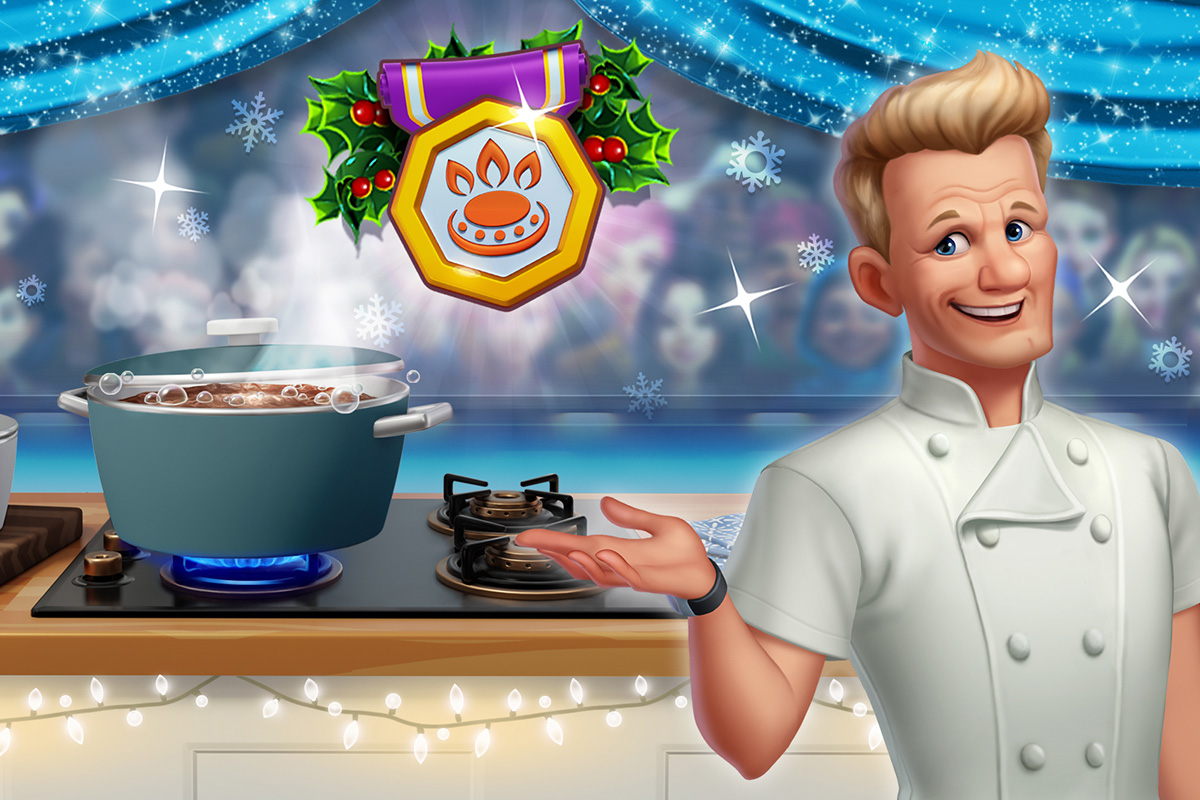 Reading Time:
2
minutes
Outplay Entertainment, the largest independent mobile game developer in the UK, has unveiled a month of festive fun for its culinary mobile puzzle game, Gordon Ramsay's Chef Blast, including new recipes, kitchen decorations and themed events.
Gordon Ramsay's Chef Blast's festive frolics are available now until December 29, giving players access to several festive events. Baking Bingo and Market Day events return with a festive makeover, offering fun and alternative ways to earn coins and win exclusive in-game prizes and seasonal decorations, including a snow globe, Christmas tree, stockings and a festive wreath. Team Trophy Tournament also returns with a seasonal update, giving players the opportunity to work in teams to collect trophies and win some festive treats.
Players can also blast their way through levels for the chance to get their hands on two festive recipes to inspire their own Christmas menu. A Festive Bombe recipe will be available for players with a sweet tooth from December 8, with the addition of an exclusive recipe for Kabocha Squash Mac 'n' Cheese, available from December 22.
"The festive update to Gordon Ramsay's Chef Blast is full of seasonal delights and our newest event transports players to beautiful cities around the world – the city of love, Paris, being the first. We wish all our players a fun and relaxing holiday season and hope they enjoy all the seasonal events and content in Chef Blast throughout December, including an exclusive new winter recipe," Richard Hare, President & Co-founder of Outplay Entertainment, said.
If all that festive fun wasn't enough, a brand-new Side Map event is live in game now. Running until December 7, the Side Map event gives players the opportunity to escape to Paris and earn exclusive local recipes to impress friends and family with. A brand-new giveaway is also due to be announced soon, allowing players to enter for the chance to travel to an exclusive upcoming Side Map location.