Best iGaming Affiliate for the second half of 2022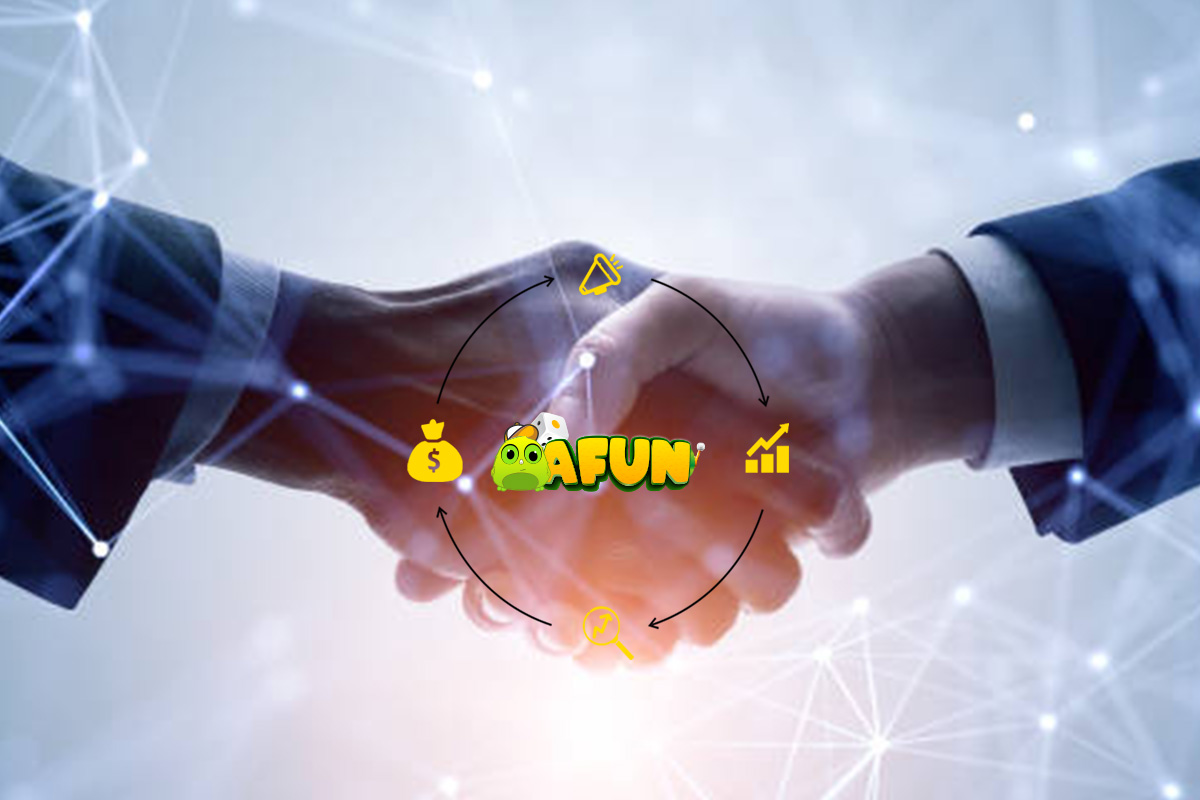 Reading Time:
2
minutes
The online gambling market is more prominent than ever and it is likely that this steep increase is only going to continue in the future. Worldwide, hundreds of companies appear daily, aiming to offer the best services to players and other businesses alike. After all, iGaming does not only refer to the online casino itself, but the huge ecosystem behind it as well, with software providers, operators, regulators, marketing partners and affiliates among others.
AFUN Entertainment Group is no exception. The company, listed among the best Sportsbook and iGaming platforms across Europe, America and Asia, offers over 1,500 games on its platform and betting for 30,000 sports events. Beyond its extensive online gambling service offerings, AFUN is currently working to develop its affiliate program benefits in the Brazilian market which look very promising.
The Affiliate Program
iGaming affiliates use their online platforms to generate traffic for operators, in other words, they direct players to the operator's website and gain a commission based on the amount of traffic. But why become an AFUN affiliate? Below are 5 reasons:
Simplified signup with high conversion rate
AFUN strives to provide the best online experience on a trustworthy platform. Therefore, it is exceptionally simple to apply to become an AFUN affiliate. AFUN also ensures high conversion rates by providing a comprehensive platform experience and high-end gaming enjoyment for each and every user. This personalized approach is sure to grab players' attention.
Competitive commissions
With so many operators on the market, it might be difficult to find the proper affiliate programs. AFUN does not only promise a high conversion rate as a result of great gaming experience, but also commission rates that are competitive in the market.
Players can deposit and withdraw in crypto
Crypto casinos are on the rise as is the demand for such operators. AFUN closely follows and listens to customer demand and offers crypto payment options on its platforms. This ensures that players' needs are met and thus, the gaming experience is enhanced.
Blockchain games
Blockchain games open up a whole new level of gaming, as they often use NFTs to create different parts of the game, bringing value to the game assets. Not only that, but blockchain games also provide a safer and more secure environment. AFUN hosts a number of blockchain games on its platform.
Marketing Sources
Finally, it is clear that a successful affiliate partner must communicate with its audience in an effective way. While written text is highly effective in conveying information, readers love visual stimulation, which makes any marketing material more inviting and memorable. AFUN provides their affiliate partners with such resources – banners, videos, etc. – to facilitate the work of its partners.
In conclusion
All in all, AFUN is a great platform that is present globally. With promising results and a focus on customers and business partners, the company offers great opportunities on the market. Check out their platform for further information, or contact them to find out more on their LinkedIn page.
ThePOGG.com Casino Affiliate Goes Up For Sale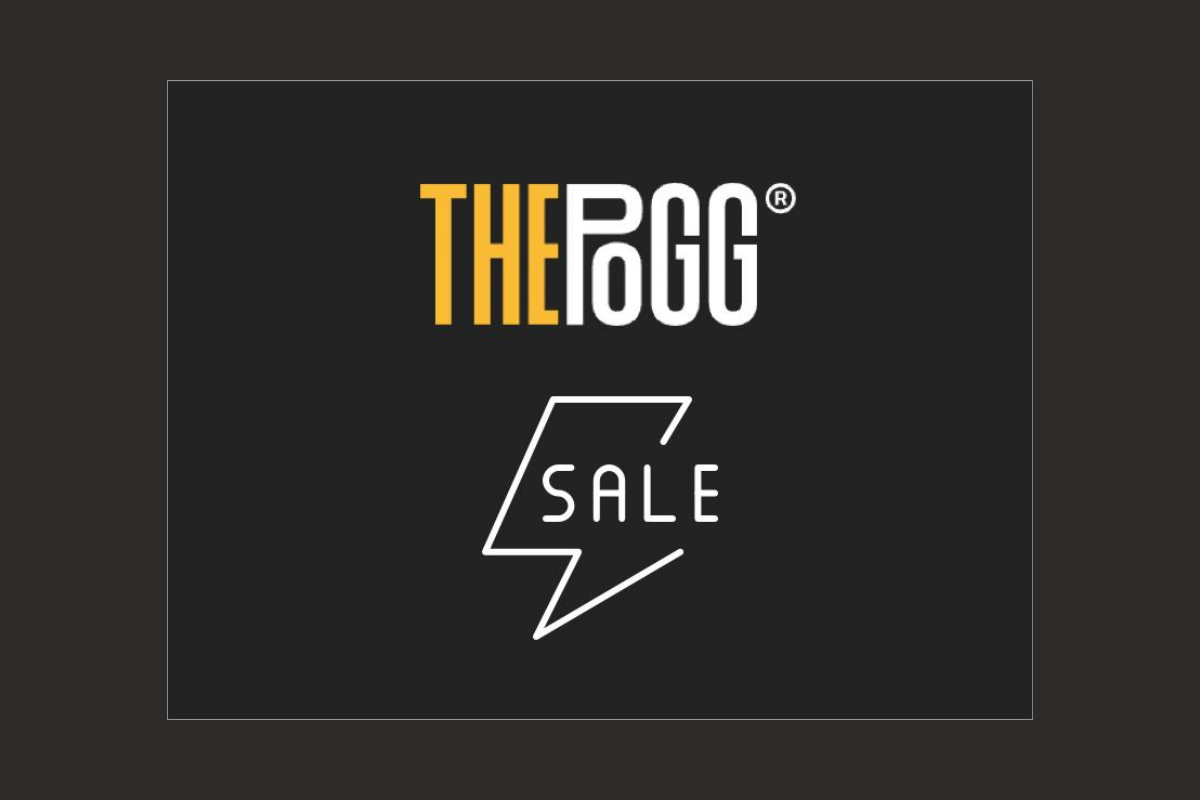 Reading Time:
3
minutes
iGaming affiliate and dispute mediation site ThePOGG.com is now being offered for sale to interested parties. ThePOGG.com is one of the most recognisable brands in the sector having established an unparalleled reputation via its authoritative content, unique role as an Alternative Dispute Resolution provider and its work in the area of responsible gambling.
Interested parties should contact Clas Dahlén at [email protected]

From Clas Dahlén of Brand Streamers Group.
"The mission of Brand Streamers has always been to revolutionise gaming streaming in the US markets where we've already obtaining over 20 US licenses. To most effectively achieve this objective the Board of Directors has agreed that it would be advantageous to more tightly focus on our streaming objectives and restructure the business away from other areas.
To this end we are now talking to several parties about the potential sale of ThePOGG. ThePOGG is an incredible asset, industry renowned and highly respected. The brand's achievements in Alternative Dispute Resolution (ADR) and Responsible Gambling are not only unique but have established it as an authority resource without parallel in the sector. We have no doubt that demand for this property will be very high and are looking to find it a home with a new owner who has the resources and respect for the ethos of the brand that will allow it to flourish and reach its full potential.
We are open to conversations with all parties about the potential acquisition of ThePOGG, and will be ensuring that we fully explore all options before any decision is made."
History of ThePOGG
ThePOGG was founded in 2011 by Duncan Garvie. The site quickly built strong brand recognition via their even-handed reporting on the gambling industry, ThePOGG has for many years been a go-to resource for informed individuals both players and those in the iGaming industry.

ThePOGG Alternative Dispute Resolution (ADR) service was launched in 2012, and has managed over 6.5k player complaints against online gambling companies, resulting in over $7.5 million having been returned to players. ThePOGGs ADR service has been recognised as appropriate to manage player complaints by multiple regulatory agencies and currently acts in an official capacity, providing legally binding rulings, for over 100 MGA licensed gambling operators. No other affiliate based complaint management service is approved to provide legally binding rulings for any regulatory system.

In 2017, ThePOGG founded and developed the responsible gambling service BetBlocker. BetBlocker.org provides free blocking software to anyone who feels that they need support to manage their access to online gambling services. In 2019, BetBlocker had grown so significantly that it was broken off from ThePOGG and established as a charity in its own right. The Trustees overseeing BetBlocker today are the same team that oversees ThePOGG.
Rare Opportunity to Pick Up a High Value Brand
The sale of ThePOGG.com represents a very rare opportunity to pick-up a brand that is industry renowned, holds unique accreditations allowing it to leverage a position of authority to foster trust with users and build SEO strength at the same time.

With Catena Media about to sell their flagship service, AskGamblers, which targets a very similar business model to ThePOGG, potential buyers are in the unique position of being able to pick-up a similar business with stronger core USPs as a complaint management service for a fraction of the astronomical sums being considered for AskGamblers.
ThePOGG's domain strength compares favourably with some of the top ranking affiliate sites in the industry:
| | | |
| --- | --- | --- |
| | UR | DR |
| ThePOGG.com | 50 | 67 |
| AskGamblers | 45 | 79 |
| Casino.org | 46 | 79 |
| Casino.Guru | 52 | 73 |
| Gambling.com | 46 | 76 |
| OnlineCasinos.co.uk | 41 | 63 |
| Casinomeister | 39 | 72 |


Key Stakeholders Comments

Duncan Garvie, the Founder and ADR Official for ThePOGG.com: "ThePOGG.com has been a work of passion for me for over a decade. Integrity and trust have been at the core of everything I've worked to develop and I'm very very proud of the achievements that we've made. It's now time to pass the torch on to someone who can take the brand to the next level."

Better Collective wins compliance award for the fourth consecutive year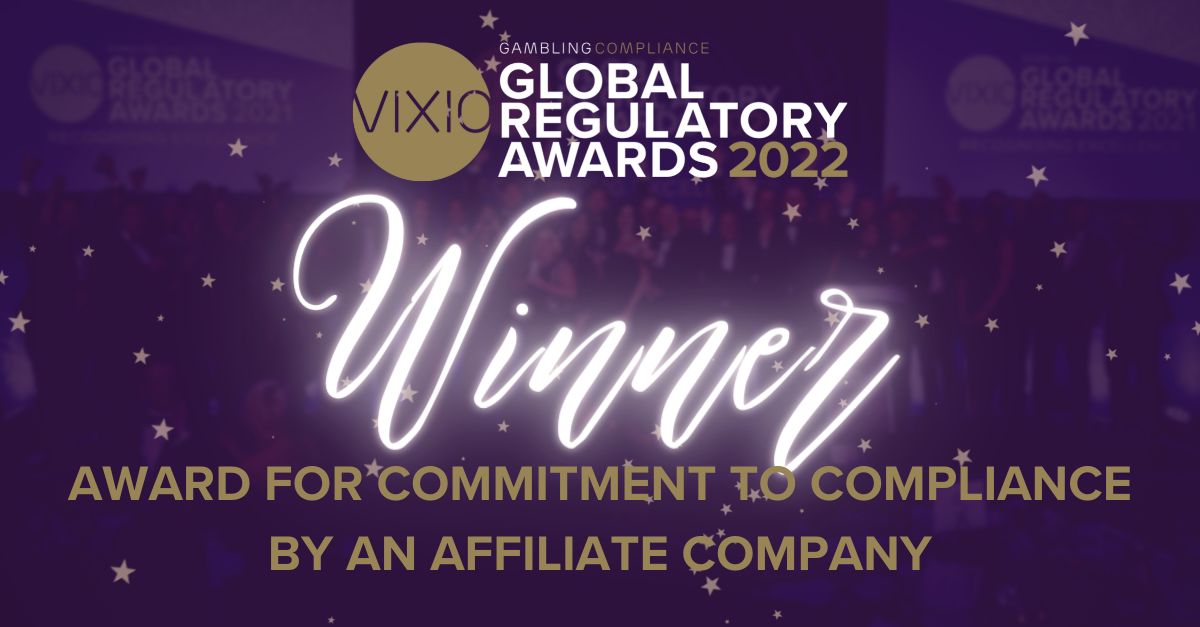 Reading Time:
< 1
minute
At the 2022 Vixio Global Regulatory Awards, Better Collective was awarded for its efforts within compliance.
The fifth Vixio Global Regulatory Awards took place last night in London. For the fourth consecutive year Better Collective won the award 'Commitment to Compliance by an Affiliate Company'. This recognition was awarded to Better Collective for its industry-leading compliance initiatives and for its compliance best practice.
This award is a indeed a testament to Better Collective's dedicated work in paving the way for a transparent and trustworthy industry.
Jesper Søgaard, CEO and Co-Founder of Better Collective:
"Integrity is a core focus here at Better Collective. We have built our business on the principles of adhering to high compliance standards while continuously enhancing the experience for sports fans by educating them on safer gambling. Therefore, we are very proud that our persistent efforts to operate in accordance with the applicable regulation in each and every aspect of our business once again are honored."
PartnerMatrix inks new affiliate channel deal with AdmiralBet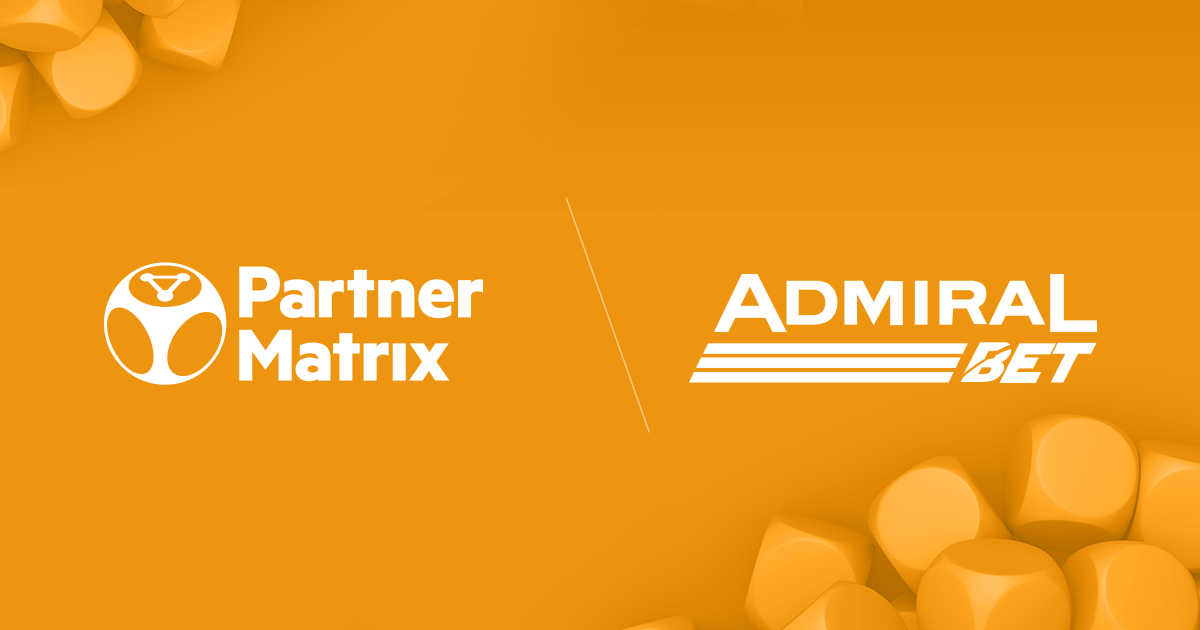 Reading Time:
< 1
minute
PartnerMatrix is proud to announce a new partnership with the established Serbian sports betting and casino platform, AdmiralBet.
Together with PartnerMatrix, AdmiralBet has launched its secure and modern affiliate channel, allowing partners and affiliates to raise the brand's awareness by showcasing its products to a broader audience and engaging relevant traffic.
AdmiralBet is famous for its rich and modern gaming platform, gaining popularity in the Serbian market with its cutting-edge online sports betting offers. The brand also covers casino verticals while keeping clients active with numerous interesting bonuses and tournaments.
Levon Nikoghosyan, CEO of PartnerMatrix, comments: "Thanks to this agreement, PartnerMatrix is not only partnering with an established and respected brand but also entering the Serbian market, which already has a developed and legislated gaming market. With our latest features and system updates, we are looking forward to a productive cooperation with AdmiralBet's team.
"AdmiralBet is well-known for its dynamic and modern sports betting solutions, and with the help of PartnerMatrix, I believe the company will create a more efficient traffic generating strategy, greatly expanding their audience."
Milan Djurmez, Head of Online Gaming at AdmiralBet, adds: "Affiliate Marketing is a new channel for us, but one that we reckon is an absolute necessity for enhancing our outreach. PartnerMatrix seemed to be the software that fit our needs the best and ticked all the boxes. We're all-in with this, and I'm sure that the results will be worthy of all efforts and investments."