Going Dutch: Insight into the new Regulations for Online Casinos in the Netherlands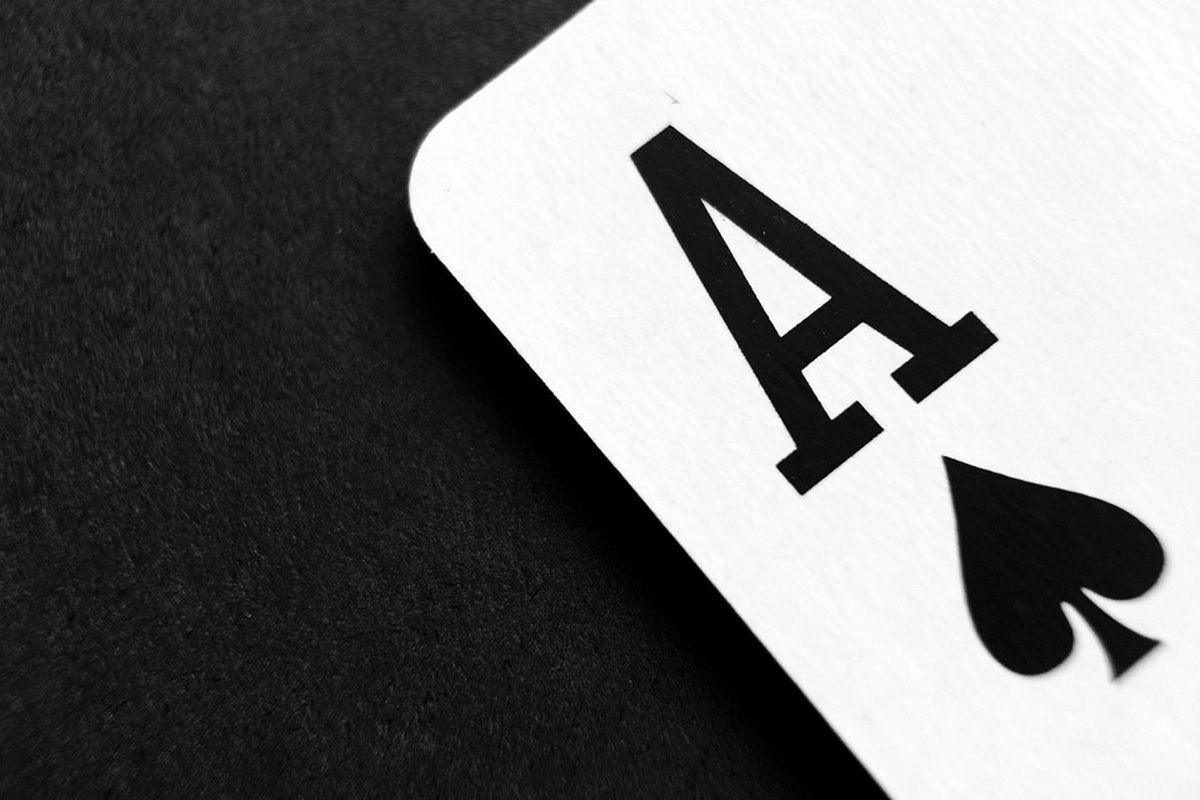 Reading Time:
4
minutes
Gone are the days when the Netherlands was a grey market for the online casino industry. With the new regulations finally coming into effect in late 2021, several international players have jumped at the opportunity to compete with former state monopoly holder Holland Casino for the lucrative Dutch market. As we approach the anniversary of the first Dutch online casino licenses, let's have a look at what the regulation actually entails.
What is the Ksa?
The Ksa or Kansspelautoriteit, is the Netherlands' governing body for all types of gambling, both land-based and remote. It is an independent administrative body that ensures that the Dutch regulations regarding safe, legal, responsible and fair gaming are followed. 
It states these as its primary objectives. 
Protecting consumers.

Preventing gambling addiction

Combating illegality and criminality.
In addition to those three objectives, the Ksa has four statutory duties:
Regulating the gaming market

Supervision

Promoting addiction prevention

Providing education and information
In the Netherlands, the Ksa issues licenses to all legal providers of games of chance. And it is illegal to offer games of chance without the online casino license. This also goes for remote operators, including operators offering slots, platforms for playing live casino, online bookmakers, bingo sites, online lotteries, etc. 
What are the new online casino regulations?
On February 20, 2019, an official change came to the Law on Gaming, the Law on Gambling Tax, and several other laws related to gambling in the Netherlands. In short, both domestic and foreign providers can legally organise remote games of chance in the Netherlands. However, they must apply for a remote gaming license, for which they must submit an application to the Kansspelautoriteit. Of course, they must adhere to the "Wet Kansspelen op Afstand" or "KOA" (Remote Gambling Law). Although the law came about in 2019, it took until October 2021 before we effectively had legal Dutch online casinos. The first being state-owned Holland Casino. The law includes measures for gambling addiction, fair game regulation (such as fair ways to win at online slots) as well as for the taxation of gambling winnings.
The following games fall under the KOA law:
Poker

Bingo

Slot machines such as slot machines

Live casino games such as roulette, blackjack or baccarat

Sports betting

Lotteries
Payment options and restrictions
The law also largely impedes the ability of Dutch players to gamble at online casino sites without a Dutch license. In particular, financial service providers are ordered to block payments between players and what are now "illegal" providers.
In other words, it has been made difficult for Dutch players to still be able to gamble at foreign online casinos. For example, popular casino payment providers Neteller and Skrill have been restricted from performing casino transfers in the Netherlands.
Age restrictions
As has always been the case, players may only participate in online casino games or sports betting from the age of 18. On top of that comes the provision that casino bonuses or other promotions may only be made available from the age of 24.
To confirm age and identity, the licensee may request a copy of an ID, although identity can often be confirmed with a transfer via iDEAL, Klarna, or Trustly.
Advertisements
To advertise online casino or sports betting in the Netherlands, certain conditions must be met. These include
No role models under the age of 25

Clearly understandable bonuses

Advertising not directed at vulnerable groups

No advertising on TV between 6 a.m. and 7 p.m.
There are of course quite a few more conditions, which you can read in detail on the site of Ksa itself.
Gaming tax
Here, of course, we come to one of the most controversial taxes, the gaming tax. While it is debateable whether a tax on casino winnings is fair, in any case, Dutch players will have to pay tax on casino or sports betting winnings, provided the net monthly winnings are €449 or more. The rate is set at a hefty 29%. Net winnings are calculated on a month's wagers and wins and the tax is automatically withheld by the gaming provider.
Who has a Casino License?
The Dutch market has already been inundated with a wealth of Dutch, Belgian and international iGaming companies. In particular, former state monopoly holder and land-based giant Holland Casino was the first to acquire a license. Meanwhile local gambling hall operator Jack's Casino, and was soon to follow. Toto, that used to offer toto bets exclusively in the Netherlands, now also has an online sportsbook. 
Belgian operators Bingoal and Circus already had a Dutch client base before the new regulation, and were quick to capitalize with the new license. 
International players bet365, Kansino (from Play North Limited), 777.nl, and GGPoker were also among the first to receive a license.
Other online casino license holders include Betcity.nl, 711, Flash Casino, and French operator Zbet.
More online casino licensees on the way!
Not all online casinos seeking a license for the Dutch market have already received it. Operators could apply for a license starting 1 April 2021, unless the applicant had a cooldown period imposed by the Ksa. This cooldown period was imposed on operators who had "broken the rules" i.e., offered gambling without a Dutch license. 
While many operators received the license on 1 October 2021 and were able to enter the market, not all license applicants received it at that point in time. Of this first group, some have been rejected by the Ksa and some are still in the running, but need to make adjustments. 
The names of this last group are not public, though many assume that these include Polder Casino and Tonybet. 
In April 2022, the Ksa permitted a second 'group' of potential providers to apply for a license. This signalled the end of their cooldown period. This group included, for example, Unibet, which has now received a license and has been on the market since July 2022. Other names that we can expect soon are the Dutch familiars Kroon Casino and Oranje Casino, operated by Betsson, as well as industry giants LeoVegas, PokerStars, 888 and William Hill.
Cozy Garden Sandbox Simulator Garden In! is out today!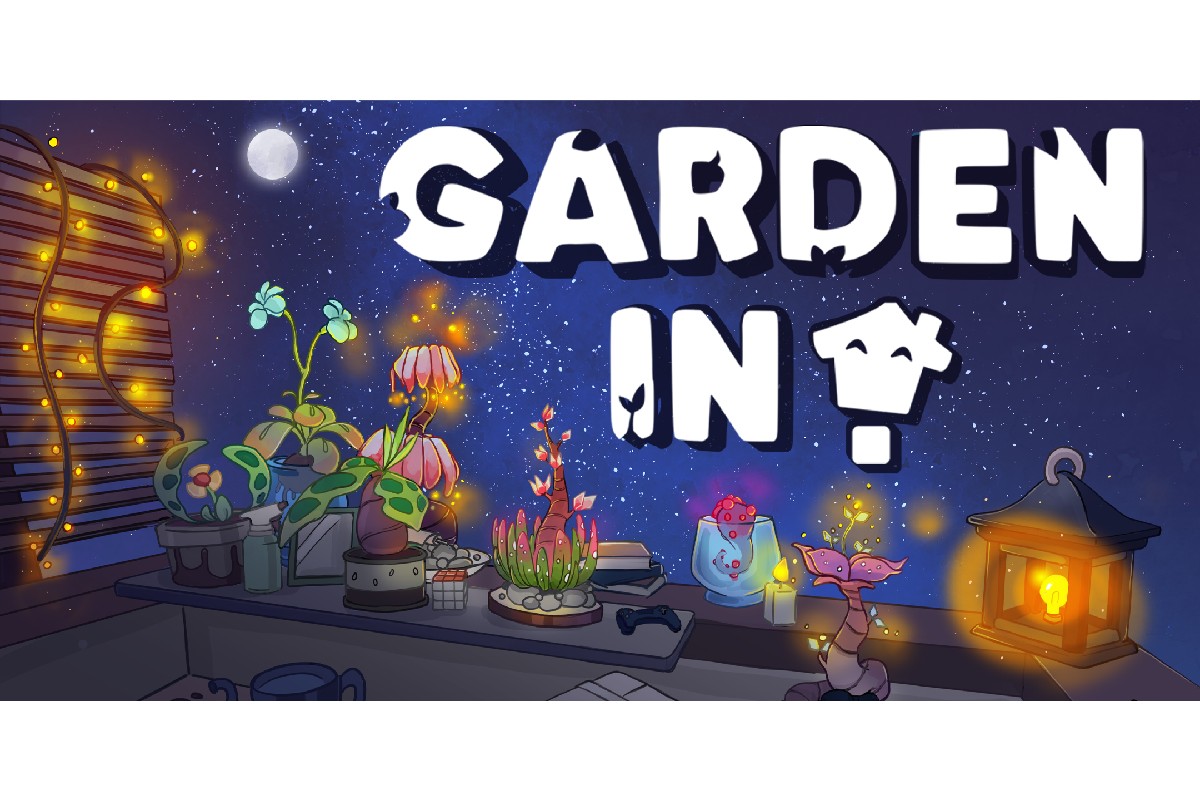 Reading Time:
< 1
minute
Today, Italian developer Dramatic Iceberg and Finnish publisher Bonus Stage Publishing are very excited to finally open the doors to your own dream gardens full of cuteness and warmth in the form of their latest endeavour, the wholesome garden sandbox simulator Garden In! 
The game's designer Tommaso Verde is already teasing the players with content to come after the release: "Now that our whole team has been working with the game for a long time, we're excited to see all the gardens blooming soon around the world. We are nowadays good at exploring the world of plants and the whole team is constantly pushing for new plants and designs, so Garden In!'s community will soon see a lot of updates as well!" 
Garden In! is published by Finnish Bonus Stage Publishing, and the title is their first cosy game to come out. "It has been great to work with Dramatic Iceberg's talented team and to see how the game has evolved from what we first saw to a full and finished quality product. We are seeing a great demand for cosier games on PC, and we're lucky to have an investor with a like-minded world view working with Garden In!" says Sami Mikkola about the partnership with the developers and the games investor Double Jump Capital.
The game is out on Steam, Epic Games Store, and GOG today, January 26th at 2PM CET. The price is 9.99 USD/EUR or 7.99 GBP, and to celebrate the release there will be a discount of 10% for the first 7 days, until February 1st.
The game will be available in English, Italian, German, French, Spanish, Portuguese, Chinese, Japanese and Korean
Release for other platforms are in the planning and should happen in the near future.
Flexion Signs Agreement with Fingersoft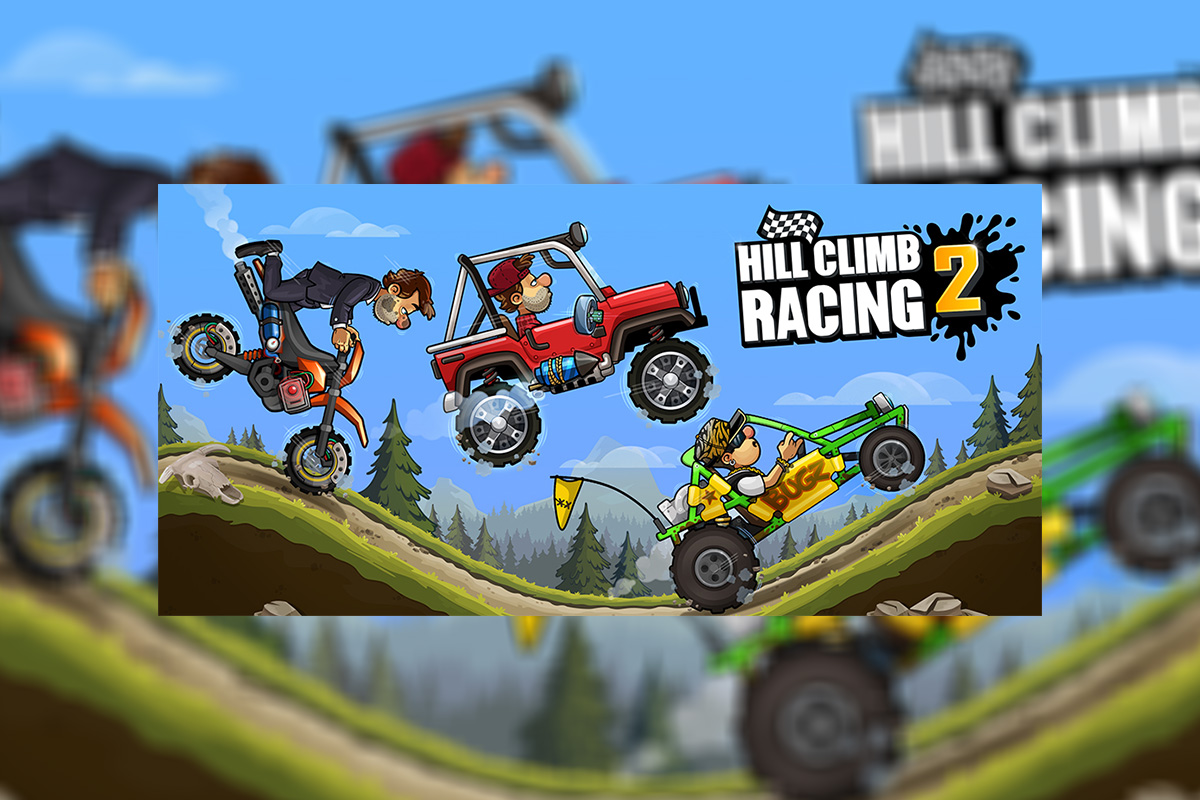 Reading Time:
< 1
minute
Flexion, the games marketing company, has signed an agreement with Fingersoft to publish the developer's worldwide hit mobile casual games Hill Climb Racing and Hill Climb Racing 2 on the alternative app stores. Flexion will distribute the games on the Amazon Appstore, ONE store, Samsung Galaxy Store and Huawei's AppGallery in Q2 2023.
Hill Climb Racing and Hill Climb Racing 2 combined have accumulated over two billion installs and over €180M in net revenue across all its mobile platforms. Flexion's distribution services will add revenue and new players from the alternative app stores through monetisation, platform relations and new user acquisition. There will be little upfront cost or work being required of the Fingersoft team. For Fingersoft, the partnership with Flexion represents an opportunity to improve their brand and product recognition, and reach new users outside its existing distribution channels.
"Flexion is adding an average of 10% to a game's Google Play revenue by taking it to the alternative app stores. We have more than 100 people with expertise and experience, and technology in growing revenue and audiences on the alternative app stores. No one else can offer this. We can't wait to make Fingersoft's hit games climb even higher," Jens Lauritzson, CEO of Flexion, said.
"The alternative distribution market has traditionally been difficult to evaluate for both developers and investors due to the lack of official performance data. But the strong growth in Flexion is an indication that the alternative app stores have reached such a level that even the biggest independent developers like Fingersoft are starting to take an interest," Jens added.
These are the most successful new games in Germany in 2022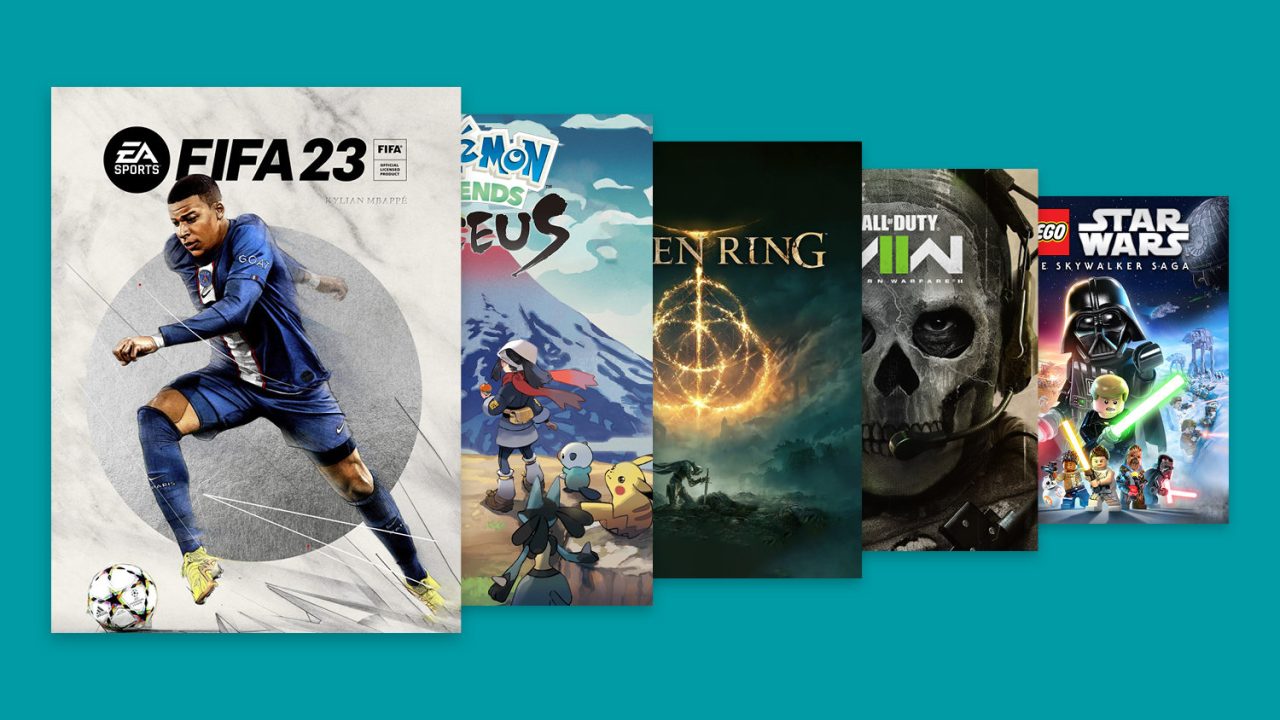 Reading Time:
2
minutes
Be it exciting sports games, games for the entire family, epic journeys into fantastical worlds, or action-packed adventure – 2022 offered a wide range of video game titles to choose from. This can be seen in the German annual charts for the bestselling PC and console games that were released in 2022. The hit sports game 'EA SPORTS FIFA 23' (Electronic Arts) captured first place in the list of bestselling new game releases in 2022. Another major success: 'Pokémon Legends: Arceus' (Nintendo) from the popular Pokémon series for the Nintendo Switch. This action role-playing game took second place in the list of bestselling games for the year just ended. Third place in the German charts for 2022 was secured by the award-winning open-world game 'ELDEN RING' (Bandai Namco Entertainment), which was the result of a collaboration between game developer Hidetaka Miyazaki and author George R. R. Martin. Just two months after its release at the end of October 2022, first-person shooter game 'Call of Duty: Modern Warfare II' (Activision) made it into fourth place. It was followed in fifth place by the action-adventure game 'LEGO Star Wars: The Skywalker Saga' (Warner Bros. Interactive Entertainment), whose missions are based on the most important events from the nine 'Star Wars' films.
The 20 bestselling PC and console games in 2022:
Information on the annual charts
The annual charts for 2022 list the games released that year for PCs and game consoles that were most often sold – physically and digitally, across platforms – in Germany in 2022. The data is gathered by Games Sales Data (GSD), a platform operated by the Interactive Software Federation of Europe (ISFE). Digital sales of Nintendo titles from the Nintendo eShop are not included.