PLAY FOR GLORY AND BIG WINS IN FORTUNE OF CAMELOT FROM STAKELOGIC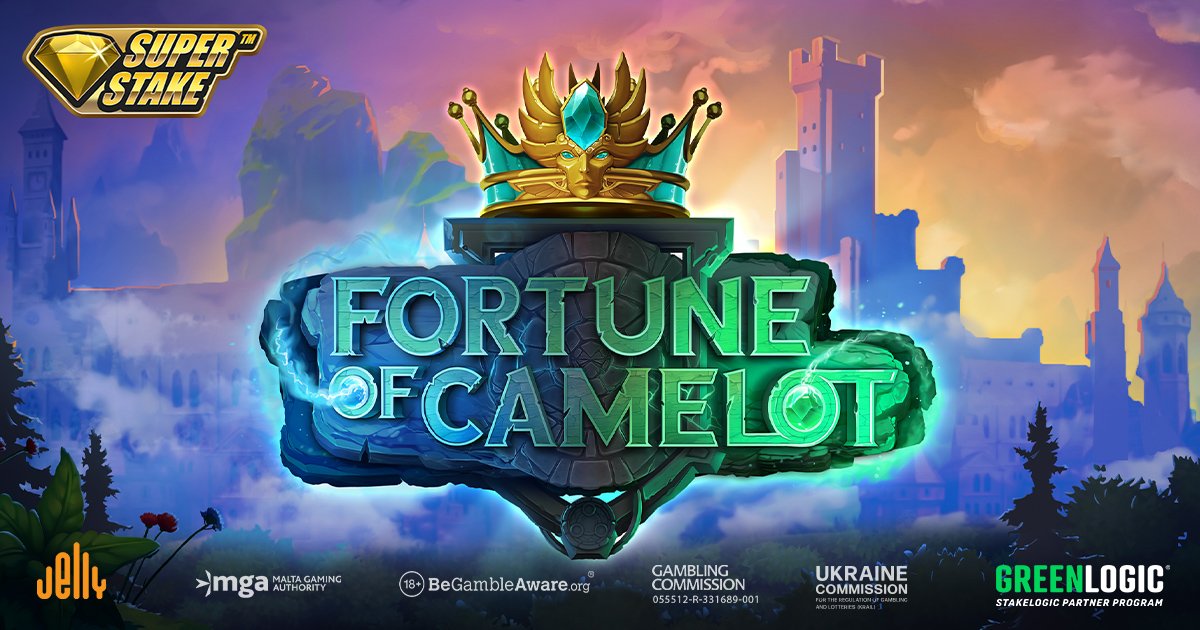 Reading Time:
2
minutes
Arthurian-themed slot has been developed in partnership with Jelly
Players must grab their swords and shields in the latest Arthurian-themed slot from in-demand provider, Stakelogic. Fortune of Camelot has been developed in partnership with Jelly.
Those that go into battle must prepare for glory in this 5×3 reel, 20-payline video slot that features Modifiers, Free Spins and Stacked Wilds. The volatility might be medium, but the action promises to be explosive, especially when three Scatters land to trigger the Free Spins bonus.
As players enter Camelot, ten Free Games are awarded. If four or five Scatters trigger the bonus, an additional Multiplier prize of x100 or x200 is granted. Players will want to keep an eye out for the Golden Wild that can land during Free Spins as this adds to the total Win Multiplier.
Back in the base game, Random Wild Modifiers can be triggered on any spin via Merlin's Magic. A special Modifier animation engulfs the screen to signal the Modifier has been activated and reveal special Wild symbols. Reels are in motion and land with one second reel stops between each.
That's not all. Legendary wins are on the table when Stacked Wilds land. Just like Modifier Wilds, they can be triggered on any spin via Merlin's Magic.
This would not be a Stakelogic slot without the inclusion of Super Stake, an innovative feature that allows players to effectively double their bet to increase the chance of a bonus triggering and crazy win combinations landing. In Fortune of Camelot, this doubles the chance of hitting Free Spins.
Olga Bajela, CCO at Stakelogic, said: "Fortune of Camelot is another example of just what can be achieved when two studios come together to develop a game. Jelly is an up-and-coming developer that knows exactly what it takes to create games around fun themes and deliver a thrilling player experience.
This is a great addition to our portfolio of modern video slots, and we look forward to seeing players enter Camelot and battle for their own fortune."
How to Recognise and Prevent Problem Gambling
This article is about how problem gambling occurs, its early symptoms, risk factors and prevention.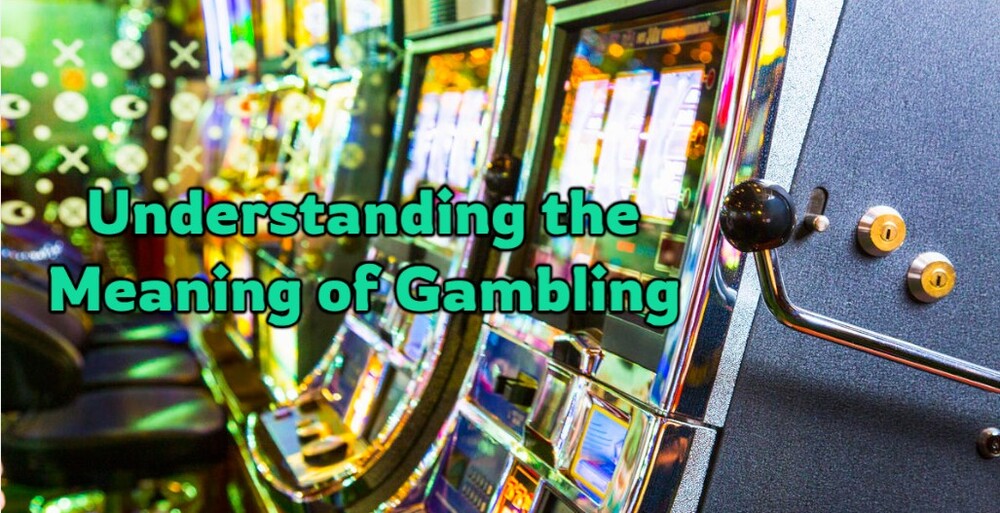 Reading Time:
5
minutes
Understanding the Meaning of Gambling 
Gambling is a widespread, socially acceptable and legal activity in most cultures around the world. It can be a game of wagers on something of high value (usually money) or on the arrival of an event, the outcome of which is unpredictable and determined by chance. Different types of gambling are usually available: 
National Lottery; 

Scratch cards;

Internet gambling;

Casino games;

Sports betting, bingo, 

Slot machines and private betting.  
Gambling pathology is seen as a long-term, repeated and often increasing compulsion to gamble, which is detrimental to a person's social life.
Wrong Signs of Gamblers' Thinking About Gambling
It's often a distorted understanding of the process that leads to addiction. They do not understand the risks and expect to win all the time.
 Prerequisites to addiction: 
The particular importance of money to the player;

A desire to be ahead of the competitors by all means;

The constant excitement of gambling;

An increased need for social recognition;

Tendency to be extra eager at work;

Frequent occurrence of stress-related psychosomatic illnesses.
Who Suffers More Frequently from Gambling Addiction
Pathological gambling addiction develops usually in early adolescence in males (later in females). Gambling addiction is now more common amongst men, but is increasing amongst the members of the opposite sex. Women usually start gambling at an older age than men, but they develop gambling problems more quickly. 
The Pathological Gambling Study
A study of the prevalence of pathological gambling addiction found that the lifetime and prevalence in the year preceding the study were 1.6% and 1.14% respectively among adults (5, 77 and 3.88% among teenagers respectively). It is important to note that the prevalence of pathological gambling addiction in patients with psychiatric disorders ranged from 6% to 12%.
Young people are more easily (compared to adults) involved in gambling and are more likely to have related problems. While it is illegal to gamble before the age of 18, studies have shown that nearly three quarters of teenagers have violated this requirement.
Signs of Gambling Addiction
Gambling addiction is often referred to as a hidden addiction. As the symptoms are difficult to detect. Very often the player himself does not notice any changes. In this case, close relatives should be maximally cautious. Symptoms of Addiction: 
The gambler's only thoughts are of the game. He constantly analyses previous games and thinks about upcoming movies;

Severe mental agitation while playing;

Attempts to stop the game session end in failure;

Struggling to get money back after losing ;

Cessation of play causes anger and anxiety. 
Which type of Person is Prone to Gambling Addiction?
 Gambling addiction is a complex phenomenon in which many different factors come into play, but those of most importance are the following. 
Self-esteem issues 
Of particular importance is a disturbance in one's own self-esteem, which is accompanied by a feeling of emptiness around one's self. Initial gains reinforce a sense of self-esteem, an awareness of one's own importance and confirm a certain degree of exceptionalism. Often, a "big score", an easy and quick win, is the starting point for withdrawing into one's own fantasy world. 
Interpersonal disturbances 
With the "insecure-avoidant" attachment type, children are, for example, unsure whether the person to whom they are attached is available to them. These symptoms often appear in children who have been frequently rejected. Children with this attachment type are much more susceptible to all sorts of mental disorders than children with a "confident" attachment type. 
Impaired regulation of one's own arousal state 
The inability to regulate one's own inner tension and arousal manifests itself, for example, in a gambler's special and persistent anxiety. The initial motivation may be to win or succeed, to overcome boredom and monotony, or to overcome negative feelings, e.g. after a divorce or break-up. Gradually the player becomes trapped in a vicious cycle that victimises all areas of the personality. 
The player falls into a state of joyful excitement while playing and tries to find excuses and logical explanations for his uncontrolled gambling. Gradually he drifts further and further into his own fantasy world of greatness and success. The individual is alienated from his usual social circle and becomes more and more lonely.
Preventing addiction
It's a good idea to think ahead about how susceptible you are to addiction. But even if you do realise that you can definitely avoid it. It is worth carefully reading and using the tips below:
Have a hobby. Don't leave gambling as your only recreational activity;

Study all aspects of the game thoroughly;

Manage your bankroll correctly. Do not gamble with money you need to live, which leads to the fact that if you lose you will try to win them back. Such cases usually end badly;

Keep an eye on your fortune. If you have a good life you should just watch your changes. If life is going in complete chaos refuse at the time of gambling until things will not be fine;

Socialise with people. This will help to abstract and prevent unnecessary waste from loneliness;

Lead a healthy lifestyle.
Online Casinos For Relax
If you are well aware that the above factors are not about you. You have not found a single factor that could lead you to addiction and try to follow preventive measures. You should think about choosing a platform. 
Fairgo casino is a well-known platform in Australia, which was launched in 2017.  year. It was created by Deckmedia NV, which took care to acquire an official Curacao license. The operators always take thoughtful care of their visitors, implementing the latest features and striving to create an ideal gaming experience. They use the latest ssl encryption to ensure the security of personal data and transaction information. 
If you recognise that you are experiencing symptoms of addiction, the platform offers a Responsible Gaming feature. It will put a time limit on your stay, increase your thinking sessions, and offer professional help. 
Players from Australia have access to a great collection of games that include video poker, table games, jackpots, slot machines , hot games. The slots allow you to choose the number of reels you want to play. 
The fairgocasino bonus program offers generous offers. The most popular bonus is the welcome package. Immediately after registration a player can get 100 percent up to 200 Australian dollars . But to do so, a minimum deposit of A$20 must be met. 
Here you will be able to take advantage of a unique loyalty program. It offers exclusive vip bonuses, a dedicated agent who will be in touch with you at all times, increased cashback as well as content points. This is the currency that is used within the platform . For every 1,000 points you earn AUD$10.
Players who prefer to play anytime, anywhere can use the mobile version of fair go, which is available for all devices with android or ios software. 
Go to the official website and start playing and winning.
Push Gaming debuts in Italy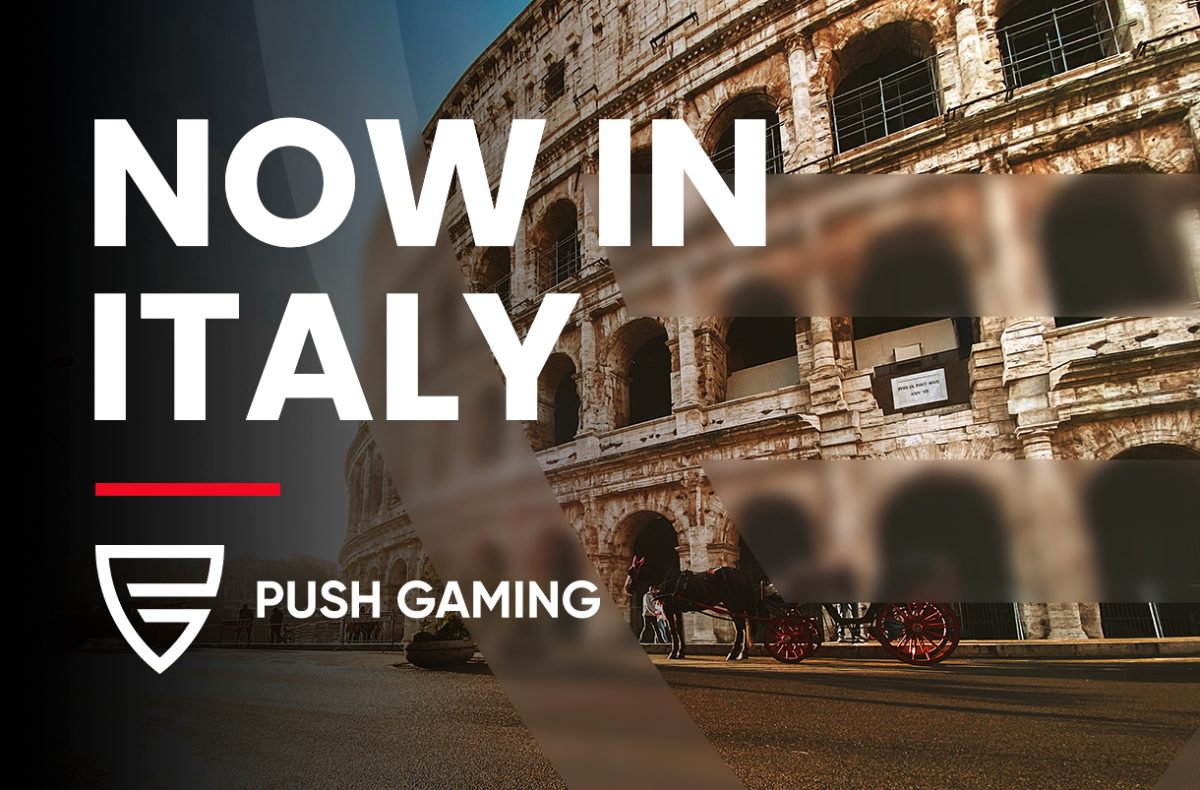 Reading Time:
< 1
minute
B2B gaming supplier Push Gaming has entered the Italian market for the first time, further boosting the European presence of its highly regarded collection of slots.
The new market premiere will see the provider forge partnerships with prominent operators in the region and will initially offer access to seven titles from its portfolio, such as Razor Shark, Jammin' Jars and the award-winning Big Bamboo.
Following its initial integration into the second biggest regulated market in Europe, Push will go on to make all 30 of its fan-favourite titles available to Italian players in the succeeding weeks.
The Italian market entry represents another significant step in Push Gaming's continued growth trajectory across Europe which has seen the provider recently enter the Netherlands whilst expanding its reach in established markets such as the UK.
Content will be delivered via a direct integration and follows recent prominent agreements with leading brands such as Sky Betting and Gaming, with more partnership announcements and additional market entries scheduled in the coming months.
Fiona Hickey, Director of New Business and Markets at Push Gaming said: "We are excited to be entering Italy for the first time and see the hunger, from both operators and players for our high-quality titles in the marketplace.
"Our ambition is to establish ourselves in Italy and mirror our prominent position across other regulated jurisdictions around the globe. As one of the oldest and most established markets, Italian players are among the most discerning and being able to put our diverse content in front of them is something we've been looking forward to for some time."
Tame the muscular bull and feel like a legendary matador playing The Mighty Toro from Booming Games
Reading Time:
< 1
minute
Booming Games is giving players a chance to experience the authentic corrida in its latest slot launch, The Mighty Toro.
The Mighty Toro, from Booming Games, puts you right in the center of the action like a matador. This heart-stopping 5×3 slot with 20 paylines is a sure crowd-pleaser. Get the winning thrills started with the Wild Multipliers that can appear anytime in the base game to multiply any winnings up to 5x.
Feel the rush and excitement when 3 or more Scatters land on reels 1,3 & 5 to activate the Free Spins. Then, the prize reel spins to reveal 8, 10, 12 or 15 Free Spins with Walking Wilds. Every time a Wild Multiplier lands during the Free Spins, it remains on the reels for the rest of the feature but moves to a new position with every spin for even more winning chances.
The 'Buy Free Spins' option lets players take the bull by the horns and pay to activate the Free Spins anytime they choose.
Wave the red muleta and play The Mighty Toro now for mighty big wins and captivating fun!
Moritz Blume, Director of Product at Booming Games, said: "The Mighty Toro is a visually striking slot that captures the magic of Spanish bullfighting. This is matched with highly volatile gameplay that really does get the adrenaline pumping through Wilds, Multipliers and Free Spins.
"While nothing is quite the same as staring down an angry bull, The Mighty Toro is a game that will excite players while giving those that can tame the beast the potential to win big. This is a strong addition to our growing portfolio of slots, and we look forward to seeing players enter the ring."