Ultimate guide to crypto casinos & Top 5 crypto sites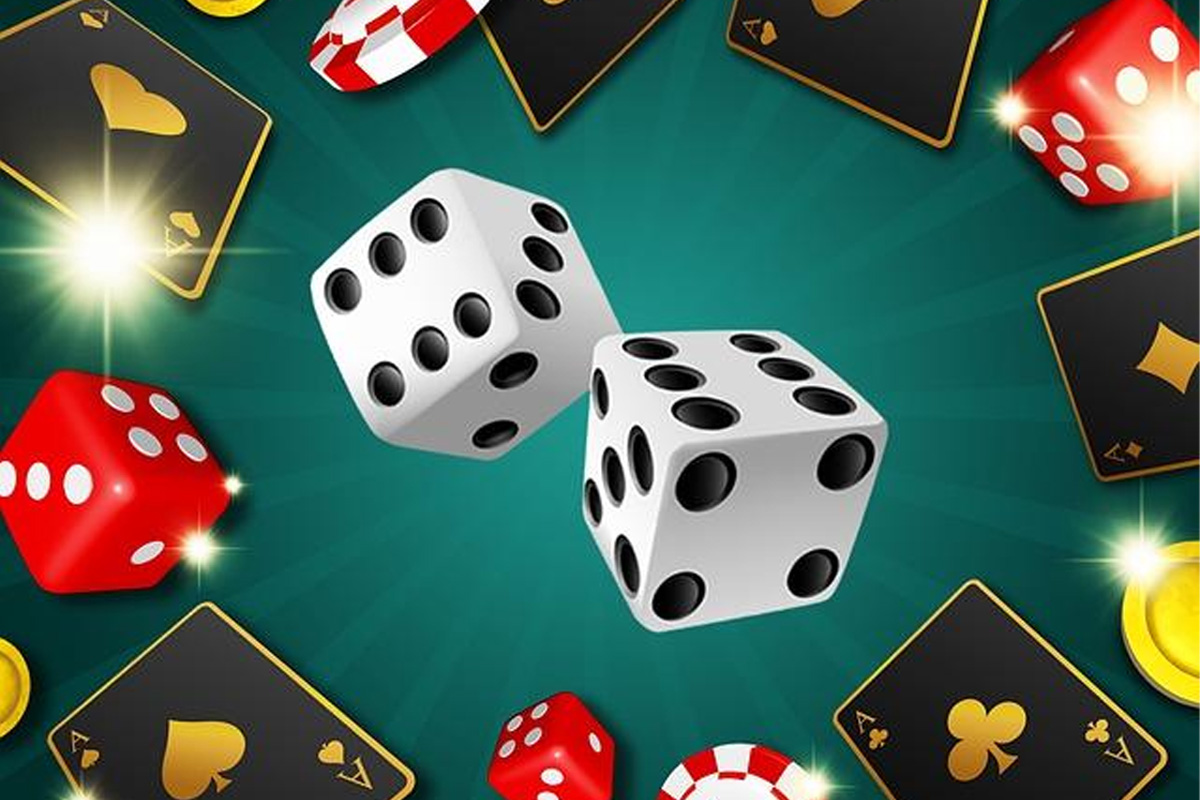 Reading Time:
9
minutes
The ultimate guide to crypto casinos
Cryptocurrency casinos have been an accepted part of the gambling industry for some time. However, they have not received as much attention as other forms of gambling. This is unfortunate because cryptocurrencies are more than just digital assets.
They can also be used to power transactions and make payments more accessible, especially in countries that don't have access to traditional banking services or cannot afford them. This guide will help you pick out the best crypto casinos for your needs and ensure that you have a great experience playing games at them!
What are Crypto-Casinos?
Crypto-casinos are online gambling platforms that accept cryptocurrencies as a form of payment. These platforms offer a selection of games and tournaments, including slots, poker and sports betting. They allow players to deposit funds into their accounts using digital currencies such as Bitcoin and Ethereum.
Crypto-casinos use smart contracts to ensure that all transactions are secure and transparent. The casino's website features an interface where players can place bets and view the game results without downloading any software onto their computers or mobile devices.
Is it legal?
Before we get into the nitty-gritty of crypto casinos, let's take a look at one of the first questions you might be asking yourself: is it legal?
Cryptocurrency casinos are legal in most countries. They have been around since at least 2013 and haven't shown any signs of going anywhere anytime soon. However, some countries have banned cryptocurrency altogether, and some are taking their time to decide if they want to ban or regulate it.
TOP 5 Crypto Casinos right now
When choosing a casino, it's essential to make sure that the security measures are reasonable and that the games are not too complicated. Crypto casinos should be available in app format so that you can play comfortably from anywhere. You should also check if there is any age restriction for customers of crypto casinos.
Empire.io
Empire.io is a digital currency casino that provides a wide range of games, including slots, table games, video poker and live casino games. The site is available in English, Russian, German, Spanish and French.
The platform has been around since 2011, when it was launched by the same people who created Betway Casino and William Hill Casino UK before them, which makes it one of the oldest online casinos in Europe, with millions of players already having played at Empire Online over their years of operation. This means that this brand name has plenty of experience, so you know what to expect from your experience here!
Empire Online also offers its customers other benefits like 24/7 customer support service via phone calls or email addresses, ensuring that you can get any questions answered quickly whenever they arise during your stay here at this website!
7Bit Casino
7Bit Casino is a casino that you can trust. They offer a variety of games, including roulette and blackjack. The bonuses at 7Bit Casino are great: they have a casino bonus of up to $1000 and also offer a deposit bonus worth up to 100%.
7Bit Casino has been around for many years, so they have a lot of experience in the industry. Their customer support is friendly and efficient.
The games at 7Bit Casino are very well made, especially for a casino that's been around for so long. The graphics are great, and the sound effects are also good – you can really get immersed in the game! It's an enjoyable place to play, especially if you enjoy classic casino games like roulette and blackjack.
Fortune Jack
FortuneJack Casino is a new crypto casino that offers gaming in BTC, ETH, BCH, LTC and XRP. It has a wide range of games, including slots, roulette and blackjack.
Fortune Jack offers a 100% first deposit bonus of up to 1 BTC on all deposits over $10 (not including the amount of your first deposit). The bonus can be claimed by using the link provided in their welcome email or through any other method they may have specified in their terms & conditions.
The casino also offers a no-deposit bonus of up to 1 BTC when you register an account. The no-deposit bonus can be claimed by following the link provided in their welcome email or through any other method they may have specified in their terms & conditions.
Stake.com
Stake.com is a crypto casino, sportsbook and poker room that's been around since 2013. It's licensed in Curacao and has a good reputation for fair play and security.
Stake.com offers a wide range of games, from blackjack to roulette to video poker, with the option to bet on sports events, such as baseball or football (American or European). You can also play poker using your cryptocurrencies at stakecasino.com
As well as using traditional currencies such as euros or dollars, Stake.com offers a secure and easy-to-navigate website, with loads of information about the games available and good customer support should you need it. You can play in your browser on any device or download the app for iOS or Android devices too.
Rich Palms Casino
RichPalms Casino is a Bitcoin casino, which means you can play here for free or using Bitcoin. The casino also accepts other cryptocurrencies, such as Ethereum and Litecoin.
The game selection at Rich Palms Casino is good but not great. There are over 200 different types of slot games available on the site, but many of them are old-school titles that have been around since the dawn of gaming (e.g., Wheel Of Fortune). However, there are some newer options like Cryptologic and Castle Builder slots as well as live dealer blackjack tables where you can play against an actual dealer instead of just clicking buttons on your computer screen like at most online casinos out there today!
Rich Palms Casino offers bonuses for all players who sign up with them through their website or app download page (there's even one dedicated exclusively towards mobile users). These bonuses range from $5-$1000 depending on how much money you deposit into your account when signing up—and if those deposits happen within 24 hours after opening the account, then they'll double too! This means lots more fun while saving money at Rich Palms Casino since they offer great deals throughout their entire system.
How do crypto casinos work?
Crypto casinos work just like traditional casinos. They offer games like slots, roulette, blackjack and baccarat to players across the world who want to play with cryptocurrency or fiat money. You can play from anywhere in the world and withdraw your winnings in crypto or fiat.
Crypto casinos are also easy to use as they have been designed for this purpose. The website will guide you through the registration process so that you can start playing instantly after signing up with them.
You will not have to download any software or apps, as everything is done through your browser. It is important to remember that you can only play at a casino if the government has licensed it in the jurisdiction where it operates.
Crypto casinos are regulated and licensed by their respective jurisdictions. They also have to prove their financial stability, which means that they are not a scam and will pay you if you win. The information about the casino is available on its website or other social media channels for you to check before playing there.
The advantages of gambling with cryptos
There are many advantages to using cryptocurrencies for gambling. First, you don't need to provide any personal details when registering at an online casino. This means that you can create a new account without giving away your real name and address—something that may be difficult if people know who you are or where you live.
Secondly, there's no need for bank fees when withdrawing money from crypto casinos since these sites use peer-to-peer network technology instead of traditional banking systems like Visa and Mastercard (which means less overhead).
Thirdly, there aren't any regulations surrounding cryptocurrencies like other types of currency have, with regard to how much can be withdrawn each time or how long it takes before winnings are paid out. Instead, it depends entirely upon the policies set by each site operator.
That's it! If you already have an account with one of the websites mentioned above, then all you'll need is your login details—no need for another email or password here.
And if there is any doubt about who owns the account, that's okay too. Crypto casinos don't care where in the world an individual lives as long as they're over 18 years old–and we mean literally anywhere on Earth. So if someone were considering relocating somewhere far away but still wanted to keep playing at their favorite online casino, no problem! They'd just need access to the internet where ever they go (which should be no issue since most people carry smartphones nowadays).
What are the drawbacks?
There are some drawbacks to crypto casinos, but it's important to remember that they're all part of the learning curve.
Crypto casinos have a smaller selection of games. While you'll find many of your favorite casino games on these sites, there will be less variety than at traditional online or land-based casinos.
You can't use fiat currency (USD). Since cryptocurrencies are hard for people to understand and use, most crypto casinos only accept Bitcoin and other popular cryptos like Ethereum and Litecoin as currency. If you haven't already set up an account with one of these wallets, now would be an excellent time to get started!
The risk factor is higher than using traditional online or land-based payment methods because cryptocurrency is so new and volatile in value compared with more conventional currencies like USD or Euros. This means that if the value suddenly goes down while you're playing a game at an online casino site offering payouts in cryptocurrency (like Bitcoin), then it may not be worth much by the time they process your withdrawal request—which could take weeks depending on how busy their service team is managing requests from other customers too.
How to withdraw from crypto casinos?
Withdrawal from crypto casinos is a simple process that many different methods can perform. You will need first to deposit funds into your account, then use those funds to play at the casino until you decide it's time for you to withdraw the winnings.
The most common way of withdrawing from crypto casinos is through fiat currency payments, which means that you need to send your winnings directly from your bank account or credit card to another one (in this case, XRP). However, there are other options as well: Bitcoin and Ethereum transactions are also supported by some platforms, but not all of them have these two currencies on their list yet!
For example: if we want our initial investment back after playing at CryptoSlots, then we should deposit our crypto tokens into their system before they hit their maximum amount limit set by law enforcement agencies around the world (usually 20 BTC per player). Once this step is done, everything else should fall into place automatically so long as nothing unexpected happens along the way."
If you want to withdraw XRP from CryptoSlots, then you need to have an account with a cryptocurrency exchange platform that accepts them as deposits (like Binance). Once this is done, you can send your XRP funds to the casino's wallet address and receive your winnings in fiat currency form.
Are there any deposit or withdrawal fees?
Depositing money into your crypto casino account is probably the most common way to play games. While some casinos make this process straightforward, others require you to go through a few more steps.
Depending on the site, there may be a small deposit fee for each transaction you make (typically around 0.5% of your deposit amount). If so, that means when you send funds from an exchange to your casino wallet, it's counted as one transaction, even if there are multiple coins involved in the transfer.
For example: If you send $10 worth of BTC and receive 20 ETH at the same time on an exchange like Coinbase Pro or Binance—and then send those two coins to a casino—it will charge just one fee instead of two separate ones for those transactions because they technically happened at once during that initial deposit process (this is why we recommend using only cryptocurrency exchanges that have direct fiat-to-crypto pairings such as Coinbase Pro).
You might also see some casinos mention something called "maker" or "taker" fees in their terms and conditions; these terms refer respectively to parties buying or selling Bitcoin pairs on exchanges but doesn't necessarily relate directly back to how much less or more expensive it is for players who use those platforms versus those who don't trade regularly enough within them yet still want access via other services like Coinbase Pro/Binance.
Crypto wallets for gambling
A cryptocurrency wallet is a digital storage device that allows users to send and receive cryptocurrencies as well as store them.
Crypto wallets are software programs that connect directly with the blockchain network and allow you to manage your assets in one place. They can be downloaded on your computer, phone or tablet, making them easy-to-use tools for both beginners and experts alike.
There are several different types of crypto wallets out there: hot wallet (publicly accessible), cold storage (private keys stored offline) & hardware devices such as Ledger Nano S & Trezor One, which provide added security through dual-factor authentication with biometric scanners etc.
Hot wallets are the most straightforward and convenient type of wallet. They allow you to access your funds instantly, but they also put your currency at risk. Hot wallets are connected directly to the internet, meaning that if someone hacks into the network or steals your login credentials, they could instantly steal all of your coins. To avoid this scenario, many people like to store some of their cryptocurrency in cold storage (a private key stored offline).
Bonuses at crypto casinos
Bonuses at crypto casinos are significant because they are a reward for the players. The casino gives away bonuses to attract new players and make them play their games more often. There can be different bonuses, such as free spins, no deposit bonuses, reload bonuses, etc.
The most common type of bonus is referred to as Free Spins: You get 100% up to 100 coins on your first deposit! This way, you get an instant 100% welcome bonus which is great for beginners but also for experienced players who want to try out new games without risking too much money at once.
Conclusion
Crypto casinos are a great way to enjoy your favorite casino games while also getting in on the action of the cryptocurrency. Using these sites is easy, and they offer some of the best odds in online gambling. We hope this guide has given you all the information needed to make an informed decision about which crypto casino is right for you!
Blockchain Technology: A Game Changer for Online Gaming?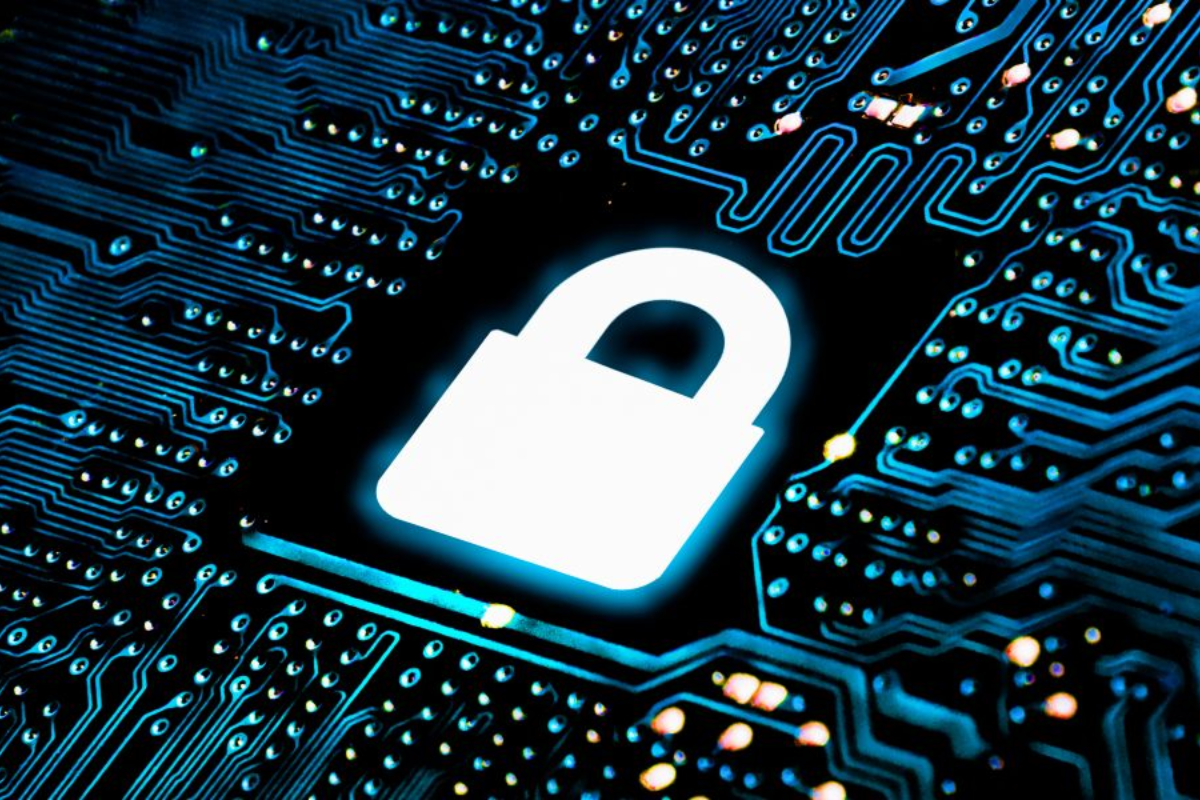 Reading Time:
2
minutes
The world of online gaming is in a state of constant evolution, with emerging technologies playing a significant role in shaping the future of the industry. One such technology is blockchain. Known primarily as the backbone of cryptocurrencies like Bitcoin, blockchain's potential extends far beyond digital currencies. Its potential in the realm of online gaming is particularly intriguing and stands to dramatically reshape the industry.
Understanding Blockchain and its Relevance to Online Gaming
Blockchain technology is a decentralized digital ledger that records transactions across multiple computers. This decentralization ensures the data's security and transparency. For the online gaming sector, blockchain's promise lies in its ability to offer a higher degree of fairness and transparency — a crucial aspect for games such as online slots, where players need to trust the system's impartiality.
Instilling Trust and Enhancing Fairness
In traditional online gaming platforms, players used to place their trust in gaming operators, believing that the system was fair. The introduction of blockchain disrupted this model by allowing the game mechanics to be audited and verified by the players themselves. This level of transparency is possible because the blockchain is a public ledger, where all transactions and changes are recorded and accessible to anyone. Through this, the players can verify the fairness of in-game purchases, loot drops, and even the randomness of outcomes in games, directly reducing the potential for unjust practices. Moreover, the use of blockchain technology also provides enhanced security, reducing the risk of fraud and hacking that can be rampant in traditional online gaming platforms.
Cryptocurrencies and the New Gaming Economy
The integration of blockchain technology in online gaming extends beyond fairness, opening the possibility of using cryptocurrencies for transactions. Cryptocurrencies, with their swift, secure, and low-cost transactions, could revolutionize how players purchase in-game items or credits. Furthermore, blockchain could facilitate true ownership of these digital assets, allowing players to trade them freely on blockchain marketplaces.
The Rising Popularity of Decentralized Gaming
Blockchain's influence is already visible in the emergence of decentralized gaming — games built entirely on blockchain technology. These games allow players to have complete ownership of their in-game assets, which can be traded or sold independently of the game. This not only enhances the gaming experience but also opens up new economic opportunities for players.
Non-fungible Tokens (NFTs) and Gaming
The rise of non-fungible tokens (NFTs), a byproduct of blockchain technology, presents another exciting avenue within the gaming sector. NFTs are unique digital assets that can represent ownership of a particular item or piece of content. In online gaming, NFTs can be used to represent a piece of evidence for assets, such as: characters, equipment, or even virtual real estate.
Future Potential and Challenges
The adoption of blockchain in the online gaming industry is still in its infancy, but the potential is enormous. However, like any disruptive technology, blockchain isn't without its challenges. Issues such as scalability, regulatory acceptance, and technical complexity need to be addressed for its widespread adoption.
Final Thoughts
Blockchain technology's potential to create a more transparent, fair, and user-friendly online gaming experience is undeniable. As the industry continues to explore and embrace this technology, both players and gaming companies stand to reap significant benefits. Navigating the challenges and leveraging the opportunities, blockchain might indeed become a game-changer in online gaming's evolutionary journey.
19% Crypto Bets Growth: SOFTSWISS Reveals Digital Coin Results for Q1 2023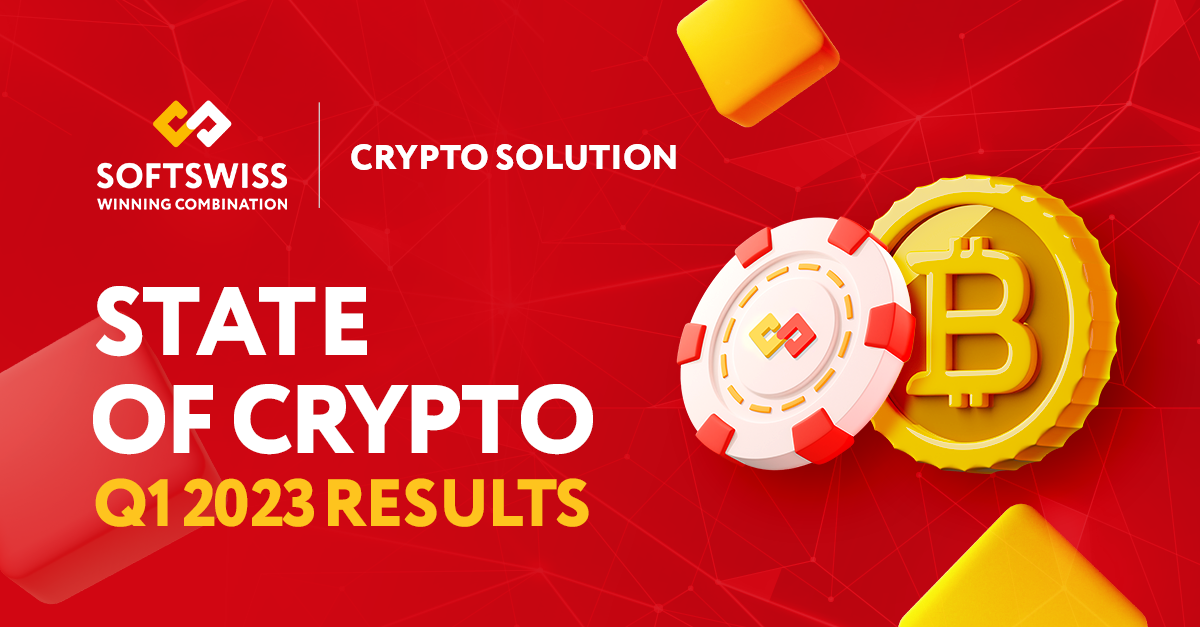 Reading Time:
4
minutes
In January 2023, SOFTSWISS, the leading technology provider for iGaming, was recognised as 'Crypto Company of the Year' by the prestigious International Gaming Awards. As a pioneer in crypto gaming, every quarter, the company analyses the crypto gaming market and shares valuable industry insights. This time, among key indicators, the expert team unveils what the average crypto player portrait looks like. 
The Q1 crypto results are based on the data from over 700 brands powered by the SOFTSWISS Game Aggregator and the SOFTSWISS Casino Platform.
Q1 2023: The Big Picture
In Q1 2023 the Total Bets indicator increased by 44.66% compared to the same quarter the previous year and by 2.24% compared to the preceding quarter. This data demonstrates a steady growth trend in the iGaming market. 
In absolute terms, the sum of wagers in crypto also shows positive growth over the course of the last year. In the first quarter of 2023, the share of bets in digital coins accounted for 30%. Q4 of 2022 showed 9% volume growth in Total Bets in crypto compared to the first quarter of the same year. Q1 of 2023, on the other hand, showed a more significant volume growth – 19%.
Andrey Starovoitov, Co-CEO at SOFTSWISS comments: "Despite the global events of 2022, which have undoubtedly caused most digital coins to fall in value, we are now seeing them rise in value again. For that reason, we are observing both growth in the iGaming market in general and also an increase in the sum of bets made by crypto players. We expect digital coins to remain in stable use by players in 2023 and could see more significant growth with a combination of two factors: competent retention of players and the absence of strong volatility in the crypto market."
Most Used Digital Coins
Compared to Q4 2022, the top 3 most used digital coins remain the same: Bitcoin (BTC), Ethereum (ETH), and Litecoin (LTC). However, their shares have changed – Bitcoin is up by 1.9 p.p. at the expense of smaller digital currencies, while Ethereum remained the same.
Looking at the development of digital coins over a longer period, the changes in the shares of digital coins are more substantial. From Q1 2022, BTC increased by 3.72 p.p., whereas ETH lost 5.01 p.p. The fall in the share of the third leading digital coin, LTC, occurred by 1.36 p.p.
The final shares for Q1 2023 are as follows:
BTC – 76.5%
ETH – 8.4%
LTC – 5.1%
Tether (USDT) took a share of 5.1% for the first time, in turn, Dogecoin (DOGE) rates fell by 1 p.p. compared to the previous quarter, taking a 2.5% share at the end of Q1 2023.
Among other currencies that showed an increase in the share of Total Bets – Ripple (XRP), Tron (TRX) and Cardano (ADA).
The Crypto Player Portrait
Diving deeper into the industry insights, SOFTSWISS has defined the average crypto player portrait. Based on the Q1 data and available data from player profiles, 65% of the crypto audience is male and 35% female.
The percentage of age groups of the crypto players who have indicated their age on their online casino profile is as follows:
Thus, the core audience of digital coins in iGaming is in the 31-50 age range. It  makes up 70% of the audience that uses crypto.
Moreover, more than half of crypto GGR per Q1 was formed by bets made on mobile devices: 64% of mobile users vs. 32% of desktop ones.
This data may become crucial when choosing a strategy for growing an existing iGaming brand or launching a new one. As SOFTSWISS experts note,  interest in starting crypto projects is high, even when crypto demonstrates quick changes and might be unpredictable. Nevertheless, Q1 statistics indicate that  2023 is shaping up to be a year of positive development for projects related to digital coins.
Max Trafimovich, Chief Commercial Officer at SOFTSWISS, summarises: "Over the last few years we have seen a steady increase in demand for crypto-ready solutions, be it for launching a casino or a sports betting venture. It's undeniable that some crypto iGaming operators have drawn much attention and accolades on a global level. Besides crypto, such operators also happen to be at the forefront of various other innovations, those going beyond the payments aspect. SOFTSWISS will remain the ultimate partner on this frontier with new crypto-oriented technologies, top-level service, and security."
About SOFTSWISS
SOFTSWISS is an international iGaming company supplying certified software solutions for managing gambling operations. The expert team, which counts 1,500+ employees, is based in Malta, Poland, Georgia, and Belarus.  SOFTSWISS holds a number of gaming licences and provides one-stop-shop iGaming software solutions. The company has a vast product portfolio, including the Online Casino Platform, the Game Aggregator with thousands of casino games, the Affilka affiliate platform, the Sportsbook Platform and the Jackpot Aggregator. In 2013, SOFTSWISS was the first in the world to introduce a Bitcoin-optimised online casino solution.
Crypto Casino: How to Play Safely?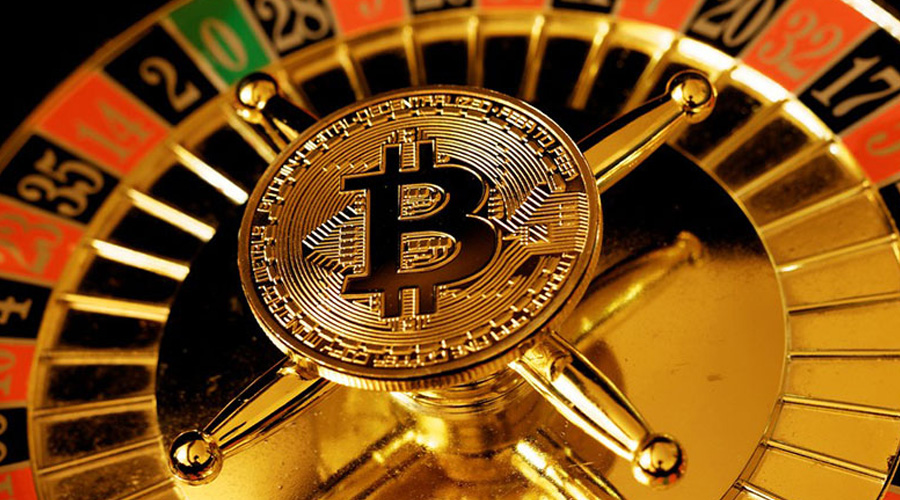 Reading Time:
2
minutes
The surge in popularity of digital currencies has resulted in a corresponding increase in the
number of online casinos that accept cryptocurrencies. This trend has been impressive, with
available statistics demonstrating its extent. According to Ahrefs.com, globally, bitcoin
casino-related searches average 30,000 per month, with 'crypto casino' receiving 15,000
searches. The term "Bitcoin" alone receives over 1 million monthly searches.
As of 2023, the global casino industry is worth approximately $280 billion, with 4% of all
gambling activities being conducted through cryptocurrencies. With the rise in the number of
hybrid casinos, the global crypto gambling market is expected to increase in value.
Since 2014, players have wagered more than $4.5 billion in Bitcoin, and crypto gamblers bet
$3 million worth of cryptocurrency daily. Notably, around 60% of all Bitcoin transactions are
related to gambling, as reported by Bitcoin Chaser.
One significant reason behind the growth of crypto-casinos is the high level of security they
provide. Cryptocurrencies utilize blockchain technology, which ensures secure and
anonymous transactions, making it challenging for hackers to access and steal funds.
Additionally, crypto-casinos offer quick and easy deposits and withdrawals, with lower
transaction fees compared to traditional payment methods like credit cards and bank
transfers.
However, it is important to note that using cryptocurrencies for online gambling is a relatively
new concept, and in many countries, crypto-casinos remain unregulated. Therefore, it is vital
for players to exercise caution when selecting a crypto-casino and ensure that it is licensed,
reputable, and offers fair games.
One of the risks associated with crypto-casinos is the lack of regulation, which means that
they may not have the same level of oversight and consumer protections as traditional
casinos. While many crypto-casinos have advanced encryption and security measures, there
is always a risk of hacking and theft. Hence, it is crucial to select a reputable crypto-casino
with a proven track record of security and reliability.
Another potential risk is the volatility of cryptocurrencies, which can lead to significant
fluctuations in the value of deposits and winnings. Therefore, it is essential to research the
casino reputation, licensing, and security measures before beginning to play. Fortunately,
some services provide this information and offer ready-made ratings to assist players in
making informed decisions.
Crypto-casinos are most popular in countries where online gambling is legal and
cryptocurrencies are widely accepted, such as the United States, Canada, and Australia.
But, if you are located in other countries, you can use services that provide information about
the best licensed cryptocasinos depending on the country, for example, France –
fr-casinospot.com, Germany – casinospot.de.
Although the crypto gambling market currently lacks regulation, it is likely that governments
will eventually attempt to regulate and tax crypto casinos. This move would enable licensed
crypto casinos to operate legally in more regions, allowing millions of new players to join
without fear of repercussions from governments or concerns about having their funds seized
by the casino.
However, it is essential to note that playing in a crypto-casino does not guarantee anonymity,
as most crypto-casinos require some level of identification and verification. Furthermore,
playing in a crypto-casino can be addictive and lead to problem gambling. Therefore, it is
crucial to set limits and seek help if gambling becomes a problem.