Can Brazil's Unofficial Lottery Transfer to iGaming Platforms?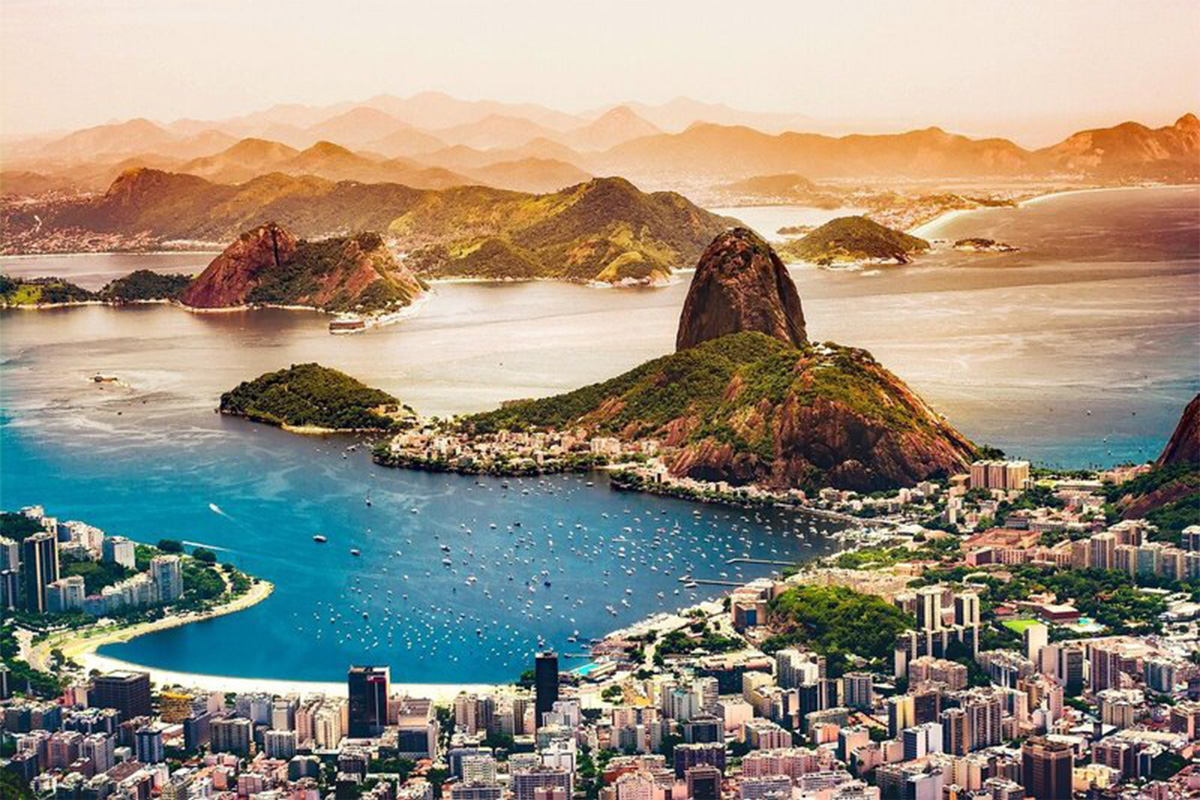 Reading Time:
2
minutes
The iGaming sector has been flourishing around the world for some time. Yet changes are underway that will allow it to move into the South American market. One of the biggest sources of revenue will come from Brazil, a country of over 212 million people. But will the country's unofficial lottery, Jogo Do Bicho, ever be suitable for a European or global audience?
Changes to Brazilian gambling scene
Online sports betting arrived in Brazil in 2018. This was followed by the opening of several casinos in 2020 which are now available in every state. With a 75% ratio of the population hooked up to the internet or connected by mobile devices, all the parts are in place for an iGaming takeover. Major game developers like Play'n GO have already started to make the move.
On the surface, this seems like a straightforward switch. The best online casinos in the US and Europe have had a long time to perfect their art. Providing bonuses, easy-to-use interfaces and secure payment methods should easily transfer to the Brazilian market. This also applies to the many table games and live dealer experiences. Yet there is one Brazilian game engrained in the culture of the country that is crying out for an iGaming audience but may not travel so well: Jogo Do Bicho.
What is Jogo Do Bicho?
Jogo Do Bicho translates to the animal game. It is a local lottery that bases itself on the national lottery game which is ingrained in popular culture.
The Brazilian lottery consists of 100 numbers. In Jogo Do Bicho they break down into groups of four, and each gets assigned an animal. Betting can take place on animal groups, or people can pick out a number. Each of these will have a different payout.
Part of its cultural appropriation has been down to the use of the animals themselves. They transcend boundaries and move into superstition. For example, a derailed locomotive once published in a paper had the last digits of its registration as the elephant's numbers. So much betting took place that bankers who run the game could not honour the bets made.
How can it be used in iGaming?
If Jogo Do Bicho can transfer to the iGaming sector remains to be seen. Its themes of cartoon animals are forbidden in most countries' gambling laws, as they attract underage gamblers. If a developer were to adapt Jogo Do Bicho for a worldwide or European audience, it may find the game limited to Brazil regardless.
Another issue it may face is that part of the appeal of the game is that unlimited amounts can be wagered. You could bet as little as $1 to $100,000 in a week. This is against the ethos of responsible gambling on which many of the world's gambling markets are based and without this, Jogo Do Bicho may not transfer to the realm of safe gambling. If this is the case, the ease of use and safety of iGaming could destroy Jogo Do Bicho altogether.
Kinetix launches world first user-generated AI-powered Emotes for gaming & metaverse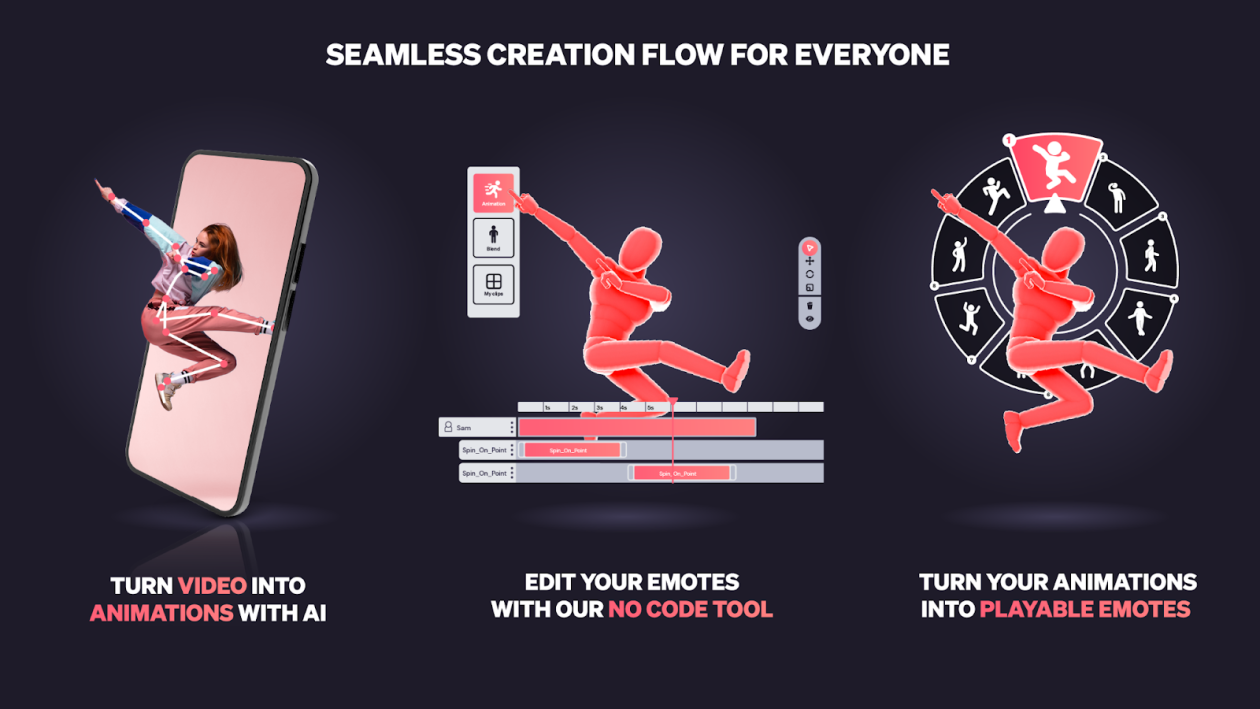 Reading Time:
2
minutes
Kinetix, a pioneering 3D animation and AI tech startup, today proudly launches its revolutionary user-generated emotes for video games and virtual worlds, signifying a vital first step towards true self-expression in gaming and the metaverse.
The Kinetix generative AI-powered platform and no-code editing tools enable users, creators, video game makers, metaverse platforms, and brands to create and edit animated 3D content in seconds. This democratizes the process of creating custom 3D animated content, extending to millions of people a skill set that was previously limited to a few thousand trained artists and animators.
Today, Kinetix launches the first ever user-generated emotes to tackle the challenge of limited self-expression in gaming and metaverse worlds. Emotes are animations that can express emotion in video games and virtual worlds, such as dances, celebrations and gestures. Uniquely, emotes made with Kinetix can work in any avatar-based video game or metaverse, and fit effortlessly into any virtual environment from hyper-realism to voxel blocky worlds.
Yassine Tahi, CEO and Co-founder of Kinetix, commented:
"We want to champion a new standard for self-expression in video games and metaverse worlds by opening up the creation of emotes. Our emotes are live now for anyone to create, marking a true watershed moment for digital self-expression and our mission to humanize the metaverse."
He added, "A once in a lifetime concert without dancing, or a drag queen show without 'Death Drop' are missed opportunities for self-expression, realism, individuality, and human connection. We invite everyone to embrace this new trend by playing with our easy-to-use, no-code platform and trying out their best moves on their favorite character or avatar."
Creators can own their emotes by taking up the option to 'mint' them on the Kinetix platform: transforming them into digital assets called 'Emote NFTs'. With the Kinetix marketplace, creators can then promote and monetize their work and receive 95% of the sale price, creating a fairer revenue model. Brands and IP owners can also use Kinetix tech to make custom emotes. In November 2022, Kinetix teamed up with TF1 and BBC Studios to launch an exclusive collection for international TV hit 'Dancing With The Stars'.
Founded in Paris in 2020 by CEO Yassine Tahi and CTO Henri Mirande, Kinetix has a team of 45 and was recently named by WIRED as one of the hottest startups in Paris. Earlier this year, Kinetix raised $11 million in seed funding in a round led by Adam Ghobarah, founder of Top Harvest Capital, with participation from Sparkle Ventures, and multiple virtual world platforms and successful entrepreneurs. Kinetix already has established partnerships with leading and emerging virtual worlds including Roblox, The Sandbox, ZEPETO, Decentraland, and PolyLand.
Blueprint Gaming flaunts its talent with Ballin'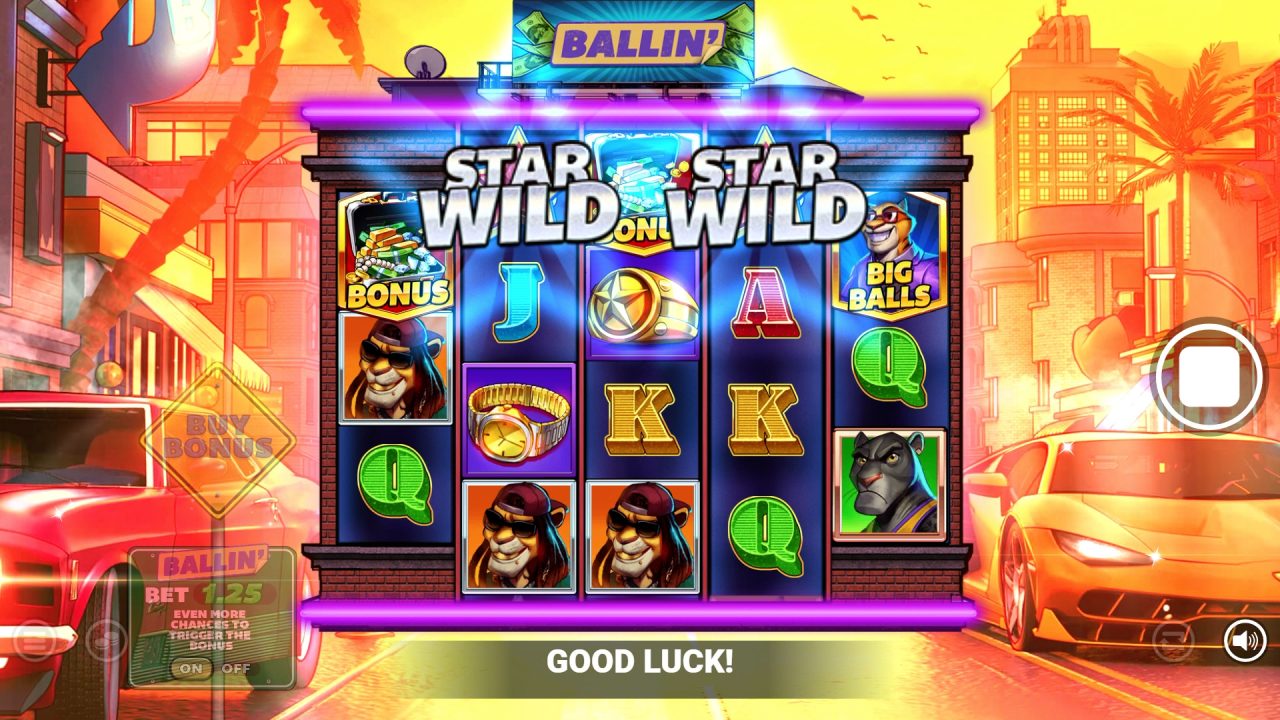 Reading Time:
< 1
minute
Blueprint Gaming's latest slot release turns players into 'playas' in Ballin', a game that demonstrates its versatility in game design.
Sun-soaked boulevards and exclusive marinas provide the backdrop for the achingly cool and confident big cats that supply the symbols, along with big bling watches and jewellery across five reels in a 3x4x4x4x3 configuration.
There are 576 pay ways and multiplying wilds that offer the potential for big wins, while triggering The Big Balls Free Spins activates sticky multiplying wilds. Each wild can be up to x3, with each one boosting the next for baller wins.
Triggering the Even Bigger Balls Free Spins bonus round rewards with Super Star Wilds. If one lands in view, it turns that position and all above it into multiplying wilds. If a whole reel is filled it awards two extra spins and any wilds that are already in view are upgraded to x3 wilds.
Ballin' delivers a dose of high-rolling bling and a generous helping of Blueprint's signature sense of fun and humour to a slot that highlights its flexibility as a studio in developing a wide range of themes and playstyles to a high standard.
Jo Purvis, Director of Key Accounts and Marketing UK at Blueprint Gaming, said: "Ballin' has been a huge amount of fun to create and has allowed our development team to run wild with exquisite animation, lending a real sparkle to make the gameplay shine.
"Two bonus rounds offer the chance for players to show they've got some real balls in their hunt for wins!"
GAMZIX HAS JOINED THE DIVERSE QUANTUM GAMING PORTFOLIO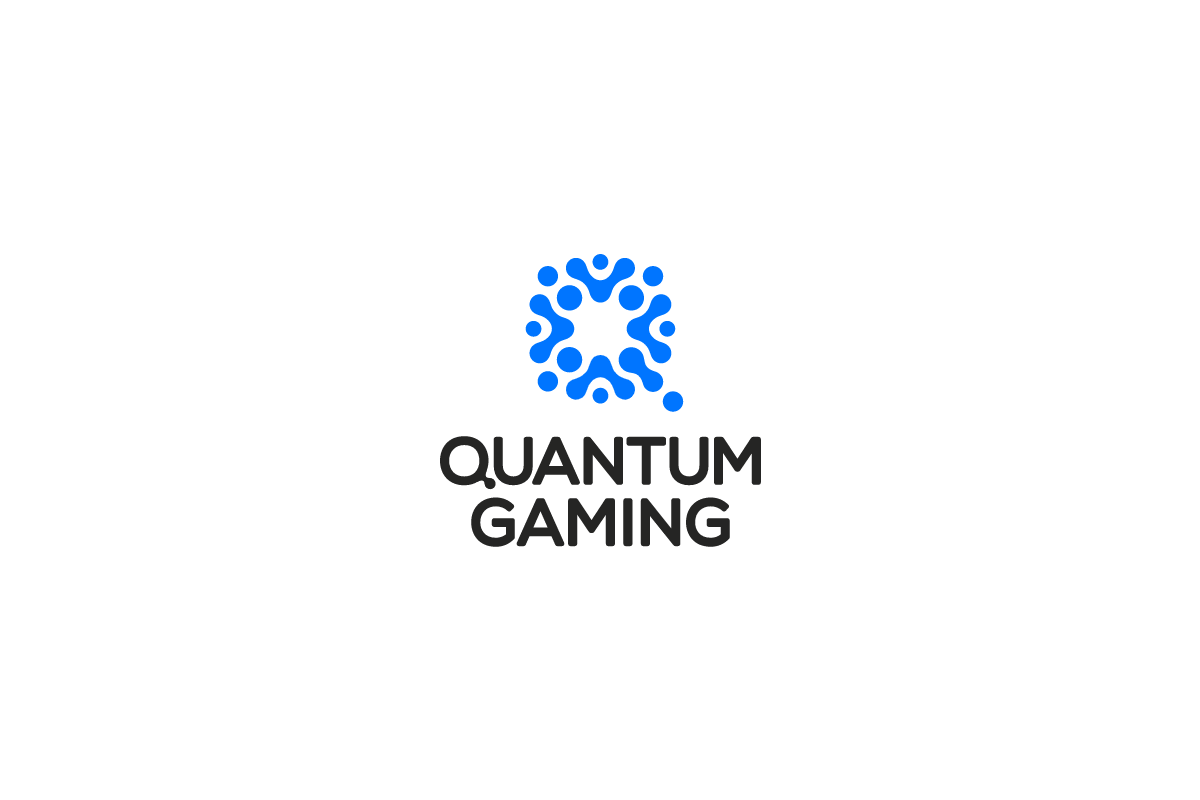 Reading Time:
2
minutes
Thanks to Gamzix, one of the hottest new game developers out there, with whom we signed a distribution deal, our versatile iGaming library is unstoppably growing.
We are all witnessing the constant evolution of the iGaming market, where new trends and fashions are popping up from every corner. Though a tremendous number of software companies are there, trying to gain traction with their products, only a few are really up to the task and capable of following these rapid changes.
And Gamzix definitely cuts the mustard.
With its ultra-fresh approach to iGaming development, Gamzix has become one of the top-rated and most promising slot providers in the online gambling sphere. Its game portfolio boasts over 30 unique slots of the highest quality – full of innovative features, realistic animation, colorful graphics, and impressive payouts.
All of them are now available on the Quantum Gaming platform, including the most popular and new ones, like Sunny Coin: Hold the Spin, Rich Granny, Gold Mania, 3X3: Hell spin, and 3х3: 27 ways. We undoubtedly believe that our vast network of casino operators will benefit from these cutting-edge slot games.
Oliver de Bono, Quantum Gaming CEO, expressed his contentment with this partnership:
"It's fantastic to cooperate with such a fast-growing company. Over the past years, the industry has seen extreme popularity growth, so the biggest buzz is how to stand out from the crowd. I believe onboarding partners like Gamzix will definitely help us to achieve that."
Lida Kosogova, CCO at Gamzix, opened up about upcoming cooperation: "We are proud not just of our team, but of partners who support us. Growing and becoming stronger together is such an amazing opportunity we fully trust. And Gamzix is ​​ready to bring and take the best. I'm proud that Gamzix games became a part of the Quantum Gaming portfolio. There's no doubt, our cooperation will be successful and prosperous".