Get into the mood for Halloween this year by playing these spooky Casino games

Reading Time:
2
minutes
Casino games with a Halloween theme have all the scares, thrills, and other gripping components that bring haunted souls to life. Other than only the thrills and eerie visuals, Halloween-themed slot games are quite popular. You can play these games whenever you want on reliable online casinos like Casumo, because they are available all year long, not just around Halloween. These frightening slots are designed expressly to give you shivers every time you want to spin the reels.
Some of these games may have several features and striking graphics depending on the philosophy of the slot makers and developers. Compared to others, some might provide fewer bonus rounds. However, each one of them has stunning, spooky graphics that depict a range of well-known ghosts. In the spirit of Halloween, these spooky games can do well to put you in the mood, giving you a more entertaining experience of the holiday. Therefore, here are some of the spooky games you can play today.
Helloween
Take a seat in the witty Halloween slot, which capitalizes on the notoriety and hit records of a band of the same name. Playing this game, gamers have the opportunity to listen to some amazing power metal music. Pumpkins are the key symbols to watch out for in this slot, despite the abundance of creepy things going on. The Keeper of the Seven Keys feature wheel, where you'll be able to open one of the seven extra rounds, will be activated with their assistance as both wilds and scatters.
Every feature contains a perk that increases your chances of winning, some of which are named after the band's biggest hits. This game works with moderate volatility and you can get up to 5000 times your stake.
Book Of Dead
This Halloween, crack open the Book of the Dead to unveil the most priceless treasures of ancient Egypt. The hidden entrance to the pyramid and tremendous riches will materialize if you activate three or more books. You'll need a few items to get started as a real explorer, including a stylish brown leather jacket, headgear, and your luck.
Immortal Romance
This vampire-themed Halloween slot has some serious bite. By hitting the jackpot, you may win up to 12,000 times your initial stake, which is pretty impressive. Four distinct bonus rounds are also included in the game and can be initiated in the course of gameplay. There are multiple multipliers and symbol transformations in this moody 5×3-reel slot, which features 4 separate free spins bonus rounds.
Blood Suckers 2
Blood Suckers 2 does a fantastic job of terrifying players into engaging in some genuine life-or-death combat. If you're prepared, arm yourself with wooden stakes and go for the garlic-loving vampires alongside Amilia inside the eerie gothic castle. This 5-reel, 3-row slot from NetEnt; which is the sequel to a popular classic, offers some evocative moments as you search for the buried treasure.
Dracula
Get ready to be horrified by this contemporary take on Count Dracula. Despite being hundreds of years old, he is still looking for Mina, another character in this thrilling NetEnt game. While it contains stacked wilds and free spins, the Bat feature, which activates on every spin during the free spins round, is where the excitement starts.
The Big Game: perfect target for cybercriminals?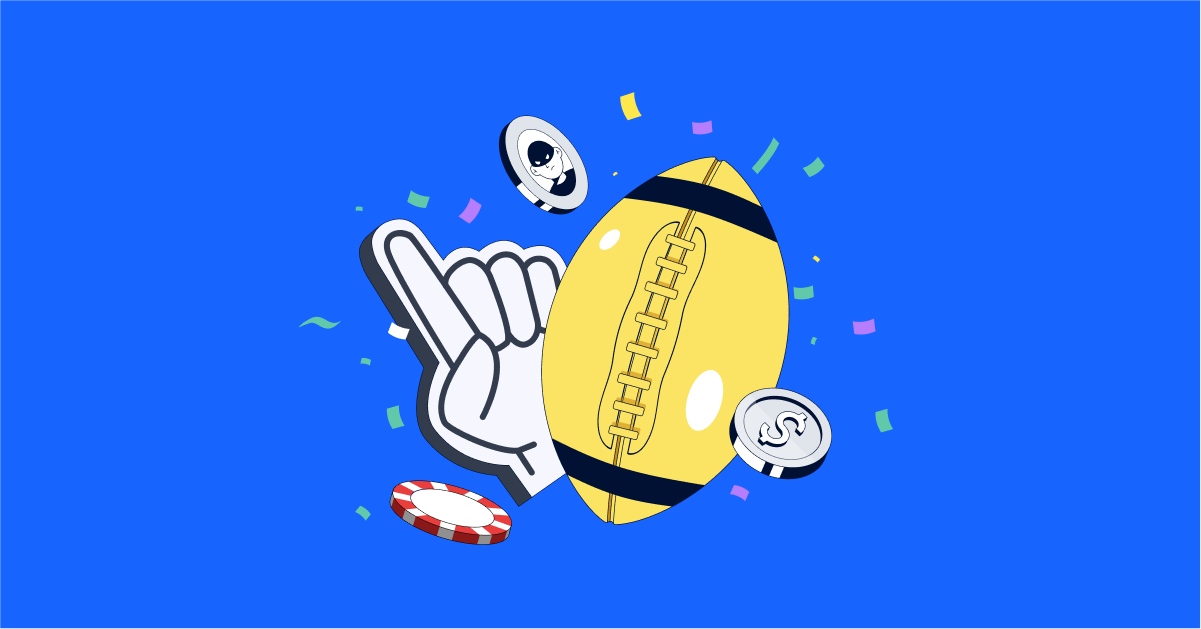 Reading Time:
4
minutes
In 2022, the BlackByte ransomware group published a 292MB file containing sensitive information from the San Francisco 49ers. Like teams, venues and vendors, bookmakers are also in danger as they handle a large volume of personal data in the run-up to major events, during the events themselves and in the aftermath.
With the Big Game coming up soon in the US, Sumsub, an all-in-one verification platform that secures the entire customer journey with customizable KYC, KYB, transaction monitoring and AML solutions, has outlined what to expect and how to avoid threats associated with major events.
Expected traffic increases
Last year's Big Game registered more than 101 million viewers according to the Nielsen consultancy. American fans avidly continue to bet on major sporting events as more and more states legalize gambling following the removal of a federal ban. By the end of 2022, the online betting industry registered a growth of two billion dollars, driven by sports pools.
Based on its experience with traffic spikes at major sporting events, Sumsub expects to see a traffic increase of more than 83% at sportsbooks around the last game of the American football season.
"Though major sporting events attract much-desired traffic to betting platforms, cybercriminals and scammers increase in number as well, so bookmakers need to take extra care. Manual verification is not optimal because, with the increased user traffic, onboarding time grows accordingly, so the best choice would be to find a trusted all-in-one verification provider offering an advanced automated solution for KYC, AML and anti-fraud," said Andrew Sever, co-founder and CEO of Sumsub.
As user traffic increases and verification takes longer, it can be tempting for betting platforms to cut some expenses. This is especially true for bookmakers used to performing manual verification, which can take more than 24 hours under normal circumstances and much longer during big events. Bookmakers know that if verification takes too long, users will go to the competition. As a result, they may be willing to sacrifice verification accuracy for speed.
However, this type of compromise inevitably leads to regulatory sanctions. For example, Entain, the owner of Ladbrokes, was fined £17 million ($20.6 million)—the largest ever fine in the UK—for failing to enforce player security and anti-money laundering measures.
Surge in fraud
Fraud is increasing in the gaming sector. In Q1 2022, fraud increased 50.1% compared to Q1 2021. There was also an 85% increase in fake account registrations compared to Q4 2021. The upcoming Big Game is expected to attract even more fraudsters.
The list of fraud schemes that bookmakers experience is extensive:
arbitrage betting

multiple accounts

identity theft

account takeover

money laundering

affiliate fraud
Cybersecurity threats
"Big sporting events and hacking go hand in hand and the bigger the event, the more threats there are. Attackers can be individual hacker groups looking to make a quick buck or politically oriented groups wanting to steal sensitive information," added Andrew Sever.
Cyberattacks range from hacking into match broadcasts and security cameras to stealing the personal data of athletes, organizers and spectators. More attention needs to be paid to collecting and storing user data securely, as well as increasing the overall resistance of betting platforms to hackers.
Best ways to avoid threats while enjoying high traffic?
During major sporting events, the challenge for bookmakers is to onboard users without reducing approval rates, all while remaining AML (anti-money laundering) compliant and maintaining security.
The solution is to create an automated verification flow that allows users to easily onboard and go through extra checks only where and when it really matters. Below is a list of checks bookmakers can employ at each stage of the customer journey. There are also some suggestions on how to make this flow even more agile:
Request a minimum number of checks at the time of registration. When a user registers for the first time, platforms may limit verification procedures to collecting names and checking phone numbers or email. This way, the user becomes familiar with the service and is more motivated to go through the full verification procedure when he really wants to place a bet.
Deploy simplified checks when appropriate. For low-risk users, bookmakers can introduce a simplified check using a single document, as long as it contains identity and address information. This allows users to avoid uploading additional documents to verify their address, thus increasing approval rates.
Add additional checks when users make their first deposit. This could include bank card verification and facial biometric check to ensure that the true cardholder is making a deposit.
Introduce facial recognition to prevent fraud. Doing this at the onboarding stage combats multi-accounting. Adding biometric verification when users log in or recover their account ensures that fraudsters can't hack it. And it's often even more important to use it at the stage of withdrawal of funds, which is where more fraud tends to occur.
"Adding these checks to the flow reduces verification time and still ensures security. For example, Kaizen Gaming moved from manual verification to Sumsub's automated solution, reduced their average onboarding time to 1 minute 39 seconds and increased its overall performance by 350%, all while eliminating fraud," concluded Sever.
Discussion: networking event for gambling professionals in London
In partnership with Sardine, an  industry leading fraud prevention platform, Sumsub announced Gambling Pros Party, a private networking event for gambling professionals which will take place at Clays Canary Wharf, London on February 6, 2023 at 18:30 UK time. This event will be useful for experts, businesspeople and professionals working in the betting and gambling companies.
Participation is free of charge and for gambling professionals only. To save your seat, please register with your business email: https://www.eventbrite.com/e/520357091067/?discount=Sumsub
Pascal Gaming's Integration into Betshop Cashier Client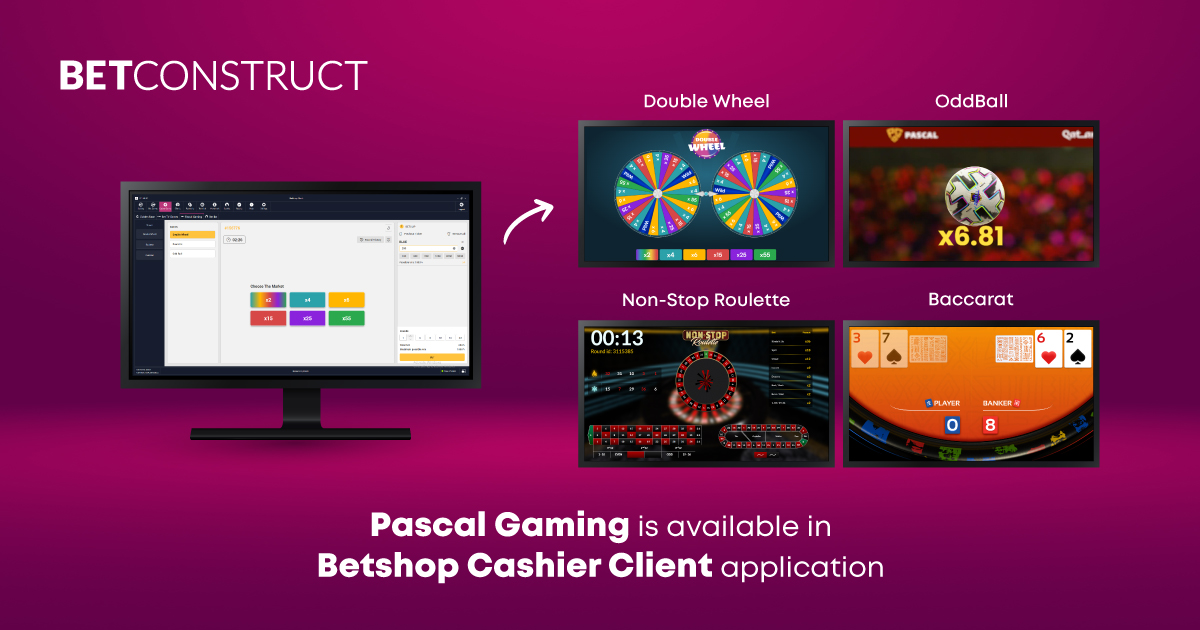 Reading Time:
< 1
minute
Pascal Gaming's GRAVITY solution is now available in the BETSHOP CASHIER CLIENT application.
Gravity betshop solution is a casino games created by Pascal Gaming for retail business. The Gravity betshop solution delivers on-demand and compelling games –  and now Double Wheel, Non-Stop Roulette, OddBall and Baccarat are available on the LAND BASED platform.
Pascal Gaming's integration will add a new experience for players who want to choose their preferred land-based games, place bets and win exciting prizes.
The new functionality helps them follow the reports and manage everything from one location, including keeping track of balances and bet tickets.
Asia Mobile Gaming Market Analysis Report 2023: The Market is Approaching a Major Inflection Point Due Largely to 5G Connectivity – Forecasts to 2028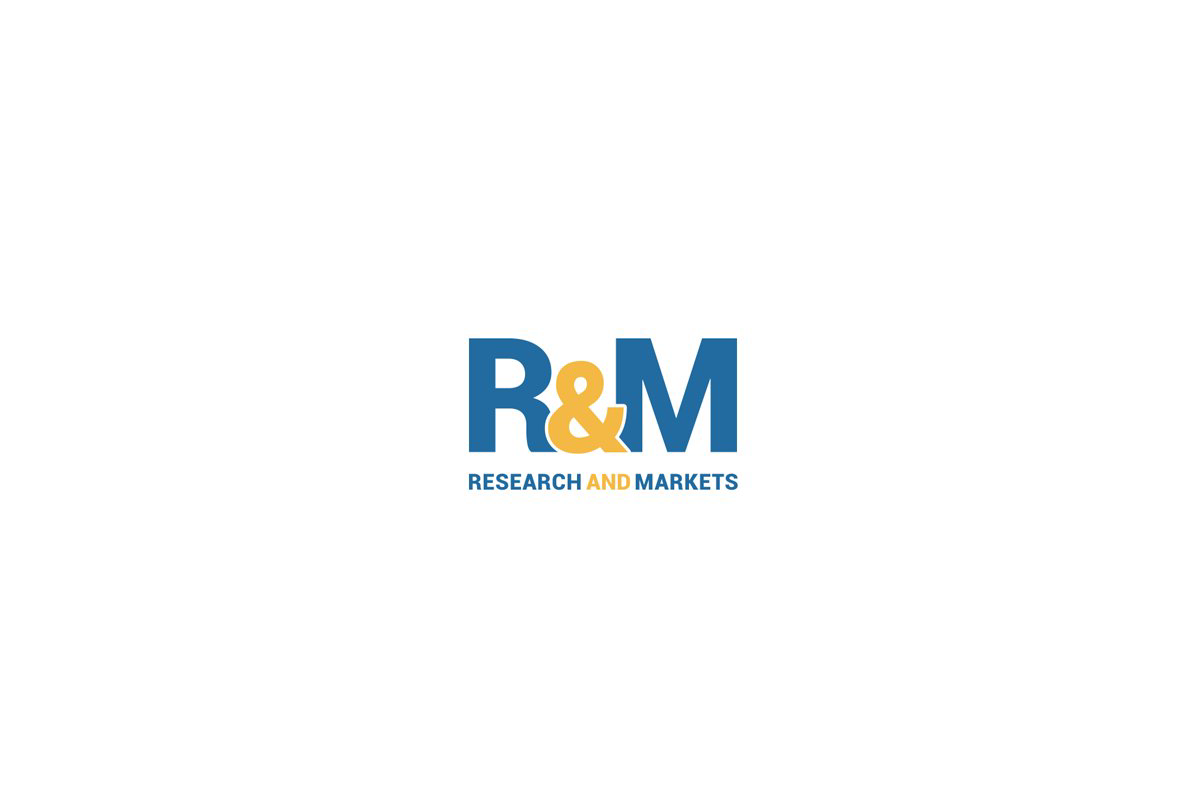 Reading Time:
5
minutes
The "Mobile Gaming in Asia by Technology, Platform, Stakeholder, Connectivity, Sub-Region and Countries 2023-2028" report has been added to ResearchAndMarkets .com's offering.
This report represents must-have research for anyone focused on mobile entertainment and/or VAS applications in Asia. This report represents a comprehensive assessment of mobile gaming opportunities in Asia. It provides insights into the mobile gaming business and analysis of current limitations, challenges, and opportunities.
The report also addresses various demand drivers/factors including: Asian mobile gaming demographic analysis, Asian mobile game-play behavior, game-play preference and projection analysis.
The report also provides a comparative analysis of Asian mobile gaming demography and preferences including: Male vs. Female, Casual vs. Core, "Freemium" vs. Premium, Social vs. Traditional, Tablet vs. Mobile, Smartphone vs. Web Enabled vs. Standard Phone, Regular vs. Irregular, Time and Money Spending dynamics.
Mobile gaming is the fastest growing segment of digital entertainment with roots connected to the console-based platform era building upon lessons learned from the likes of Nintendo DS and PlayStation Portable. Initially, adaptive versions of popular console titles were offered for mobile. Incrementally, entertainment targeted towards smartphones and tablets made inroads, particularly in the casual gaming segment. Today, smartphone-based games lead the mobile gaming industry by users but tablets generate higher rates across paid monetization, micro transactions and advertising.
Mostly casual and non-complex genres are popular on smartphone platforms whereas tablets provide a better user experience due to greater hardware capabilities and a superior user interface. Tablets now represent an attractive mid-core gaming platform as they have started competing substantively with console devices and may overtake them in the near future.
The mobile gaming business has also exploded with emerging revenue models such as free-to-play (F2P), "advergaming" etc. Social and community dynamics are also a revolutionary factor that has enhanced viral growth, user targeting, customer acquisition, and monetization, driving substantial daily average revenue per paying user. The major growth drivers are many and varied including growth of data enabled mobile devices, F2P revenue model and in-game advertising that includes display banner, interactive, video ads and "advergaming" (brand sponsorship).
After acquiring millions of mobile users, gaming companies have realized that the emphasis should be focused on user retention rather than innovation. Therefore, the gaming industry is largely focused upon enhancing in-game experience on a periodic basis rather than creating entirely new games, which have proven to cause a drop in loyal users.
In addition, gaming business models have experienced a transition from free-to-play to freemium and also a focus on highly successful categories such as social casino style gaming and real money games.
Select Report Findings
Market for mobile gaming in the Asia region as a whole will reach $93.2 billion by 2028
Market for mobile game publishers and service aggregators in Asia will reach $51.3 billion by 2028
WiFi will continue to be the most extensive means of connectivity followed by LTE and 5G through 2028
While male gamers continue to dominate usage, female gamers are growing 62% faster, poised to reach parity within a decade
Mobile gaming business models have experienced a transition from free-to-play to freemium and also a focus on highly successful categories
Smartphones have the greatest user penetration but tablets represent the best user experience that competes well against the console market
Mobile gaming by device type is dominated by smartphone usage as other devices experience substantially slower growth and tablets are losing ground
Major growth drivers are explosion of data enabled mobile devices, F2P revenue model and in-game advertising that includes display banner, interactive, video ads and "advergaming"
Market Dynamic Analysis
Market Growth Driver Analysis
Cross Platform Game Play and Mobile Social Gaming
Growing Demand of Local Content
Freemium Monetization
Gaming Optimized Devices
Mobile Platform as Common Gaming Platform
Word of Mouth Preference
Local Gaming Platforms
Wearable Gaming Preference
Connected Console and Mobile Cloud
Advergaming
In-Game Transaction
Virtual go-to Community
Cross-Platform Publishing
Non-Facebook Social Gaming Platform
Regulation and Fraud Analysis
Mobile Game Piracy and Virtual Currency Scam
Kompu Gacha Mobile Social Gambling Ban in Japan
Geographic Implication of Antipiracy Law
Zynga with PrivacyVille
Cyber Criminal Attack on Mobile Social Games
In-Game Scam Debate in Mobile Social Games
Open Web to Save DMCA: MiniMega vs. TomKid Game
RMT and Gold Farming Regulation
Offshore Opportunity in Asia
New Entrants Role
Technical and Legal Role of Technology Provider
Virtual Goods and Currency Provider Role
Micro Transaction Solution Provider Role
Business Model Analysis
Key Mobile Gaming Strategies
Revenue Sources and Cost Items
Trendy Business Model
Tips for Economic and Gamification in Business Model
Advertising Model
Building Mathematical Model to Set Price
Market Challenge and Game Balancing Method
Technology and Application Analysis
Case Study
Grand Theft Auto
Nike and Sports Game
FitBit Casual Gaming
BMW Ultimate Drive App
Angry Birds
Fruit Ninja
Cut the Rope
Kompu Gacha Games
Colopula
Hostess Club Social Game
Social Horse-Racing Game
Smurf Village: Real Virtual Economy Success
Alchemy: Android Title Success Case in Korea
The Human Element
Half the Sky Movement
FoldIt: Research for Mankind and Community Patent
RecycleBank: Community Awareness
Miller Literacy Game: Education and Literacy
SPENT: Poverty Alleviation
Raise the Village: Constructing Village
WeTopia Case: Charities for Children
Charities for Animal: Joy Kingdom Case
Japan and Korea Success Story
Pretty Simple's Criminal Case Lesson
Conclusions and Recommendations
Advertisers and Media Companies
Artificial Intelligence Providers
Automotive Companies
Broadband Infrastructure Providers
Communication Service Providers
Computing Companies
Data Analytics Providers
Immersive Technology (AR, VR, and MR) Providers
Networking Equipment Providers
Networking Security Providers
Semiconductor Companies
OEM Companies
IoT Suppliers and Service Providers
Software Providers (Game Developers and Publishers)
Content Aggregators
Payment Solution Provider
Social Media Companies
Enterprises and Governments
Gaming Investors
Mobile Gaming Company Analysis
Mobile Game Developers and Publishers
Halfbrick: Australia
Capcom: Japan
Electronic Arts: Japan
Namco Bandai: Japan
Gamevil (Com2uS): Korea
Zeptolab: Russia
Square Enix: Japan
Gameprom: Russia
Kairosoft: Japan
Konami: Japan
Disney Mobile: Japan
GREE: Japan
DeNA: Japan
Tencent: China
Mig33: China
Sina Weibo: China
Papaya Mobile: China
Mobygames
Games2Win: India
Hungama Games: India
Nazara: India
Anino mobile: Philippines
Socialpoint: Spain
Agate Studio: Indonesia
Toge Productions: Indonesia
Creacle Studio: Indonesia
Touchten Games: Indonesia
Maximize Games Studio: Indonesia
Tinker Games: Indonesia
Educa Studio: Indonesia
Altermyth: Indonesia
Nightspade: Indonesia
Alegrium
Kidalang
Menara Games
Own Games
Emerging Publisher Platform Analysis
Sina WeiBo
Tencent Network (Weibo, Qzone and Pengyou)
Renren
Kaixin001
51 .Com
Mixi
Cyworld
Yahoo-Mobage
Ameba Pigg
Bebo
Twitter
Amazon
Gaia Online
Badoo
Tagged
Hi5
Habbo
Come2Play
Chillingo
Tencent QQ
KakaoTalk
Line
Tango
Kik Messenger
Zalo
Qihoo 360 Platform
Wandoujia
Baidu App Store
AppChina
D.cn Games Center
Gfan
VKontakte
Yonja
Application Store Analysis
Google Play Games
iOS Game Center
Facebook Games
Alternative Android Store
Slide ME
GetJar
CodeNgo
Apps UK Ltd.
Anzhi
F-Droid
Alternative iOS Store
Cydia
Cross Platform App Store
NVidia (Geoforce)
Nook App Store
Taobao App Market
Bemobi International
Mobango
Appitalism
Kongregate
Maopao
Alternative.To
Market
OEM Appstore
Xiaomi App store
Carrier AppStore
One Store Corp.
MTNPlay
Gaming Service Management Providers
WildTangent
iWin
Twitch.TV
Appia
XSplit
Communication Service Provider Analysis
NTT DoCoMo Japan
KDDI au, Japan
China Mobile, China
China Unicom, China
China Telecom, China
Airtel (Bharti), India
Vodafone Idea, India
SK Telecom, Korea
Telstra Mobile, Australia
Optus Mobile, Australia
Vodafone, New Zealand
MTS, Russia
MegaFon, Russia
Beeline, Russia
Chunghwa Telecom, Taiwan
Hong Kong
Mobicom, Mongolia
Telkomsel, Indonesia
Indosat, Indonesia
Viettel, Vietnam
MobiFone, Vietnam
Smart Communications, Philippines
Globe Telecom, Philippines
Maxis, Malaysia
SingTel Mobile, Singapore
AIS, Thailand
DTAC, Thailand
DSTCom, Brunei
Lao-telecom, Laos
Metfone, Cambodia
Turkcell, Turkey
Mobile Telecommunication Company of Iran
STC, Saudi Arabia
Etisalat, UAE
Cellcom, Israel
BATELCO, Bahrain
Cytamobile-Vodafone, Cyprus
Vodafone, Egypt
Zain, Jordan
Zain, Kuwait
Touch, Lebanon
Q-Tel, Qatar
Omantel, Oman
K'Cell, Kazakhstan
Beeline, Kyrgyzstan
Babilon Mobile, Tajikistan
Uzdunrobita, Uzbekistan
MTS, Turkmenistan
Grameenphone, Bangladesh
Dialog, Sri Lanka
Mobilink, Pakistan
Ncell, Nepal
Dhiraagu, Maldives
B-Mobile, Bhutan