Pixaera raises $5.7 million to empower people through play with its metaverse for professional learning and collaboration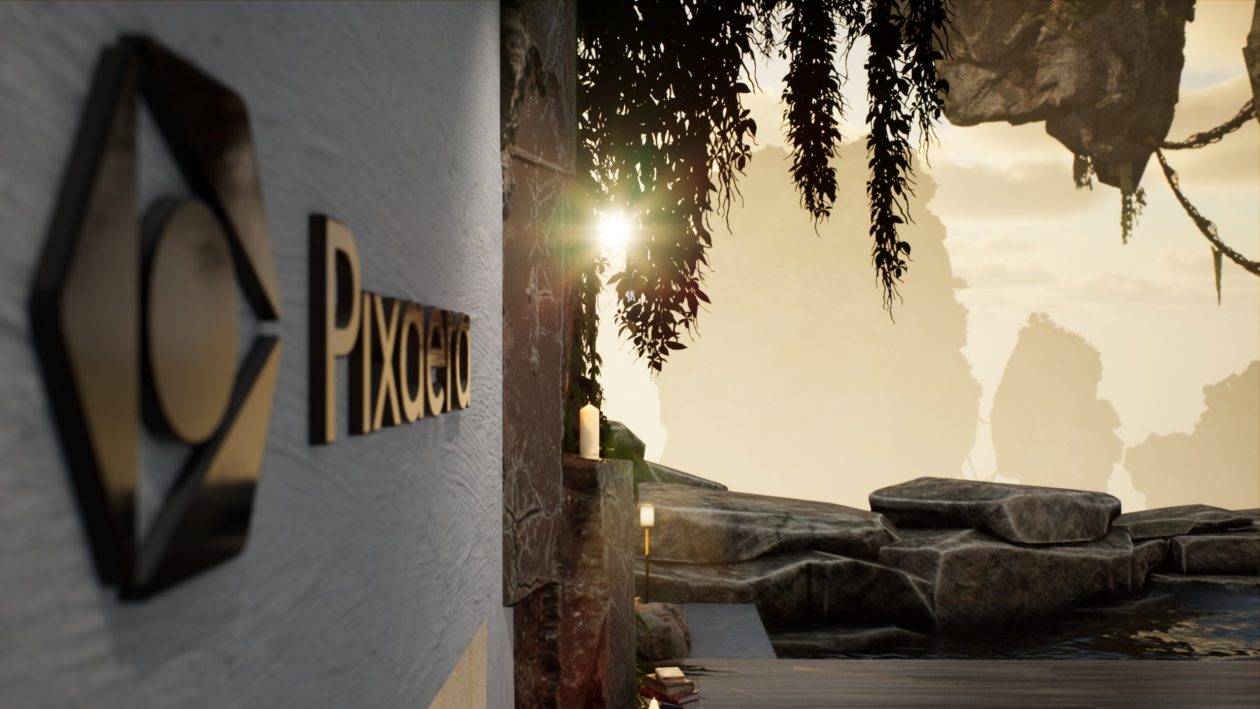 Reading Time:
4
minutes
Pixaera's app is built to the highest gaming standards with a focus on the global needs of enterprise businesses

A gaming studio, creating content to the standards of a AAA studio, Pixaera is helping enterprises move from traditional e-learning to highly-engaging 3D game-based learning

Businesses can access a library of learning experiences, allowing them to use Pixaera's platform as a one-stop shop to build, deploy and measure immersive experiences at a global scale

The Seed funding round was led by LocalGlobe, and will be used to expand Pixaera's team and further develop its platform to address even more learning needs worldwide
Pixaera – the immersive game-based learning platform dubbed 'Roblox for Enterprise' – has raised $5.7million in early-stage funding to bring the standard and engagement of high quality games from the world's best studios to the professional world.
This funding consists of two rounds – $1.2 million of pre-seeding and $4.5 million led by early-stage EMEA investor, LocalGlobe. The founders of FACEIT, the leading competitive gaming platform for online multiplayer games, also participated; as did ERM, a leader in the renewable energy services sector, and York IE.
Built to bring the power, fun and emotion of online games like Roblox and Minecraft to the professional world, Pixaera is helping some of the world's largest businesses upskill their workforce more effectively and efficiently. By leveraging the growing evidence that shows immersive training and VR are more effective than traditional methods, Pixaera's  highly-engaging immersive experiences bring a new paradigm to professional development in the workplace.
Closing the learning gap
Pixaera was founded in 2020 by avid gamer and industry veteran Mousa Yassin. Through his time playing the likes of Final Fantasy, World of Warcraft and more, he saw how gaming teaches players vital skills – from problem-solving, to creative thinking, teamwork, and goal-setting- whilst also being incredibly engaging.
"I started to wonder why the gaming industry, being so sophisticated and technologically mature, had not considered building for the corporate and professional world. There was such a gap between how players learn and collaborate organically and fluently in successful games, with the more old-school, unengaging learning experiences we have all been through as employees – even in roles where the stakes are high," says CEO Mousa.  "Gamers willingly spend hundreds of hours developing their skills while in contrast, companies pay vast sums for online content that has to be forced onto their workforce and fails to truly deliver value."
Instead of making employees watch long training videos, or attend real-word, often expensive training exercises, Pixaera offers a growing catalogue of experiential VR and PC-based games. Each module is built using Pixaera's development tools to address global training needs in safety, leadership, mental health and technical topics in a highly scalable way.
Pixaera has begun by addressing large industry standards  that apply to millions of employees yearly. The product is being used by companies including Shell, GE, BP and more. To date, thousands of employees have used Pixaera's immersive learning games to hone their skills, and 98% of these participants said they prefer Pixaera to any other training in their field.
However, the ambition of founder Mousa Yassin is to provide intuitive and simple tools for all experts, in any field, to build and deploy high-quality immersive 3D experiences as familiar and effective as the worlds of Minecraft and Roblox to a large ecosystem of professionals .
"There is no reason why VR/MR and gaming cannot be the leading tools for professional learning and collaboration across any industry, world-wide; as the technology develops, the applications are endless," continues Mousa.
Bringing learning into the 21st century
Pixaera is a gaming platform for the professional world. The platform provides a single place to integrate, build, deploy, report and manage a growing list of next-level training simulations from safety to leadership, mental health and more. Once immersed in Pixaera games, via VR or PC, employees learn and hone their skills, and put theoretical training into practice in highly realistic environments. They can rehearse and repeat procedures to perfection.
By mirroring situations they find in their day-to-day job in a highly realistic way, trainees playing Pixaera's games are also able to trigger real-world emotions. For example, the stressful feeling of being peer-pressured to cut corners, or the anxiety caused by seeing someone in danger because of your actions. It's the sense of presence and the emotional connection that makes the games so impactful, while the immersive nature lends itself to the way humans interpret and retain information.
Pixaera's learning platform can be integrated within each client's learning management system, making it simple for learners to join training sessions and schedule development time. Clients can also cascade training through to a global workforce through a single app experience.
Pixaera's fundraise comes as there is mounting evidence that learners absorb information and skills more effectively from immersive environments. Research from PWC found learners in immersive environments (such as VR) are 275% more confident in applying their skills. While a separate study by The University of Warwick found that not only does VR learning help people perform better in tests, but it has a positive impact on mood.
A collaborative platform for professionals
Pixaera's ultimate aim is to to build an ecosystem of high-quality learning games created with the best global experts. Eventually,  companies, topic experts and third party developers will be able to use Pixaera's platform to develop their own, highly unique experiences. In the same way Roblox and Minecraft empower users to generate and share their own games, which in turn enhances the experiences of all users on these platforms,  Pixaera is building a collaborative platform for professionals.
The funding will be used to expand Pixaera's leading team of gaming and software developers, and to further advance the product.
Mousa Yassin, founder and CEO said: "We're going through a transition. Video content is losing market share to interactive 3D worlds . A younger generation has grown up online, as familiar with gaming as with a classroom setting and they know which they prefer. By replicating the fun and absorbing nature of gaming, we can transform how professionals learn and connect with one another  across all sectors and industries, with huge implications for productivity and business success."
Ziv Reichert, partner at LocalGlobe said: "Our belief is that learning through 'play' is vastly more effective than learning through traditional educational formats. Playing is doing, playing is experiencing. The immersiveness of the medium creates real-lasting memories, which, in an educational context, translates directly to knowledge retention, retention that far outweighs that of video or text based learning. It is also fair to say that learning through gaming is significantly more enjoyable and that is not to be underestimated. There is now a whole generation of gamers entering the workforce who have grown up immersed in 'play' and will certainly opt to learn that way."
Cozy Garden Sandbox Simulator Garden In! is out today!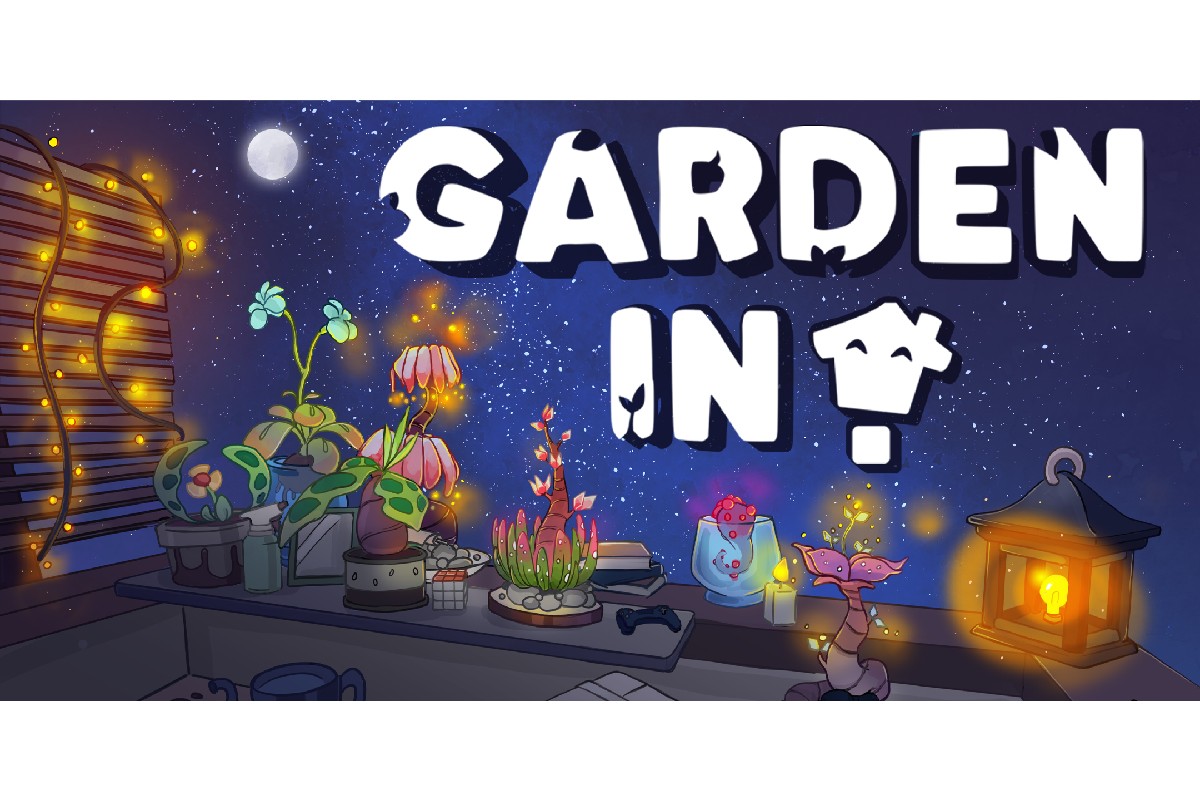 Reading Time:
< 1
minute
Today, Italian developer Dramatic Iceberg and Finnish publisher Bonus Stage Publishing are very excited to finally open the doors to your own dream gardens full of cuteness and warmth in the form of their latest endeavour, the wholesome garden sandbox simulator Garden In! 
The game's designer Tommaso Verde is already teasing the players with content to come after the release: "Now that our whole team has been working with the game for a long time, we're excited to see all the gardens blooming soon around the world. We are nowadays good at exploring the world of plants and the whole team is constantly pushing for new plants and designs, so Garden In!'s community will soon see a lot of updates as well!" 
Garden In! is published by Finnish Bonus Stage Publishing, and the title is their first cosy game to come out. "It has been great to work with Dramatic Iceberg's talented team and to see how the game has evolved from what we first saw to a full and finished quality product. We are seeing a great demand for cosier games on PC, and we're lucky to have an investor with a like-minded world view working with Garden In!" says Sami Mikkola about the partnership with the developers and the games investor Double Jump Capital.
The game is out on Steam, Epic Games Store, and GOG today, January 26th at 2PM CET. The price is 9.99 USD/EUR or 7.99 GBP, and to celebrate the release there will be a discount of 10% for the first 7 days, until February 1st.
The game will be available in English, Italian, German, French, Spanish, Portuguese, Chinese, Japanese and Korean
Release for other platforms are in the planning and should happen in the near future.
Flexion Signs Agreement with Fingersoft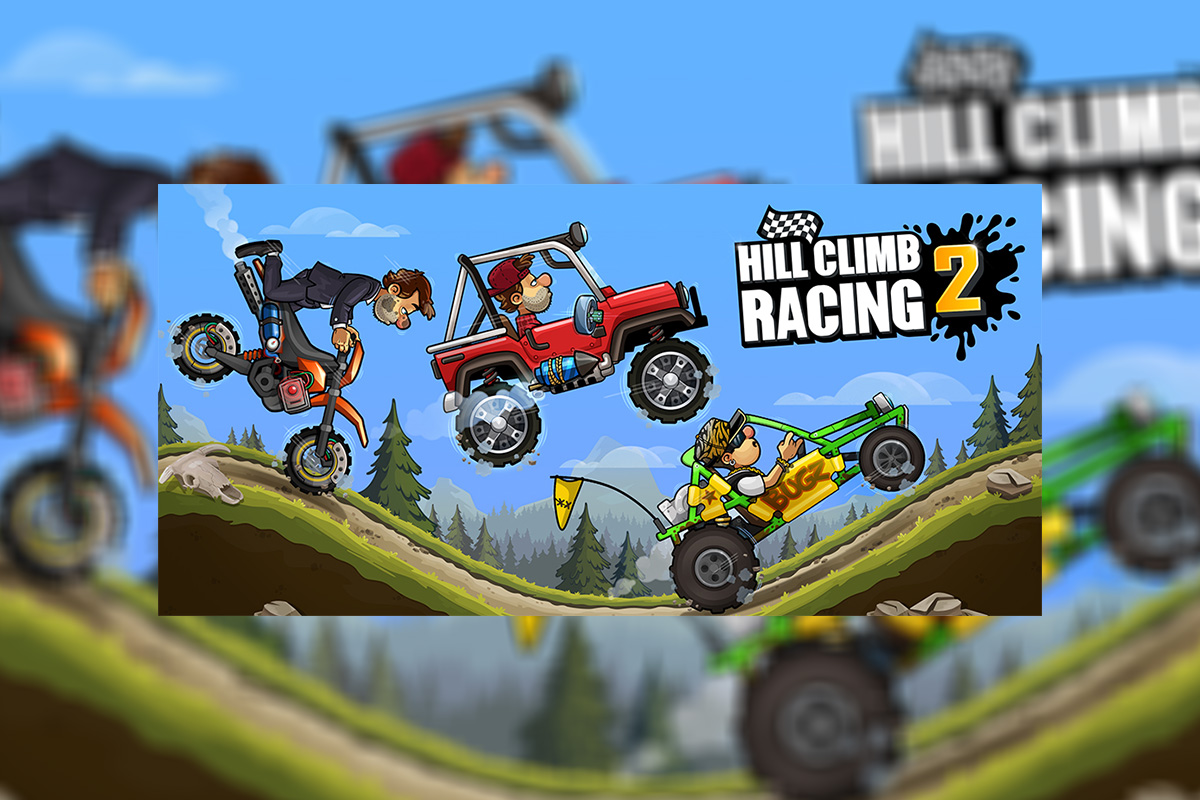 Reading Time:
< 1
minute
Flexion, the games marketing company, has signed an agreement with Fingersoft to publish the developer's worldwide hit mobile casual games Hill Climb Racing and Hill Climb Racing 2 on the alternative app stores. Flexion will distribute the games on the Amazon Appstore, ONE store, Samsung Galaxy Store and Huawei's AppGallery in Q2 2023.
Hill Climb Racing and Hill Climb Racing 2 combined have accumulated over two billion installs and over €180M in net revenue across all its mobile platforms. Flexion's distribution services will add revenue and new players from the alternative app stores through monetisation, platform relations and new user acquisition. There will be little upfront cost or work being required of the Fingersoft team. For Fingersoft, the partnership with Flexion represents an opportunity to improve their brand and product recognition, and reach new users outside its existing distribution channels.
"Flexion is adding an average of 10% to a game's Google Play revenue by taking it to the alternative app stores. We have more than 100 people with expertise and experience, and technology in growing revenue and audiences on the alternative app stores. No one else can offer this. We can't wait to make Fingersoft's hit games climb even higher," Jens Lauritzson, CEO of Flexion, said.
"The alternative distribution market has traditionally been difficult to evaluate for both developers and investors due to the lack of official performance data. But the strong growth in Flexion is an indication that the alternative app stores have reached such a level that even the biggest independent developers like Fingersoft are starting to take an interest," Jens added.
These are the most successful new games in Germany in 2022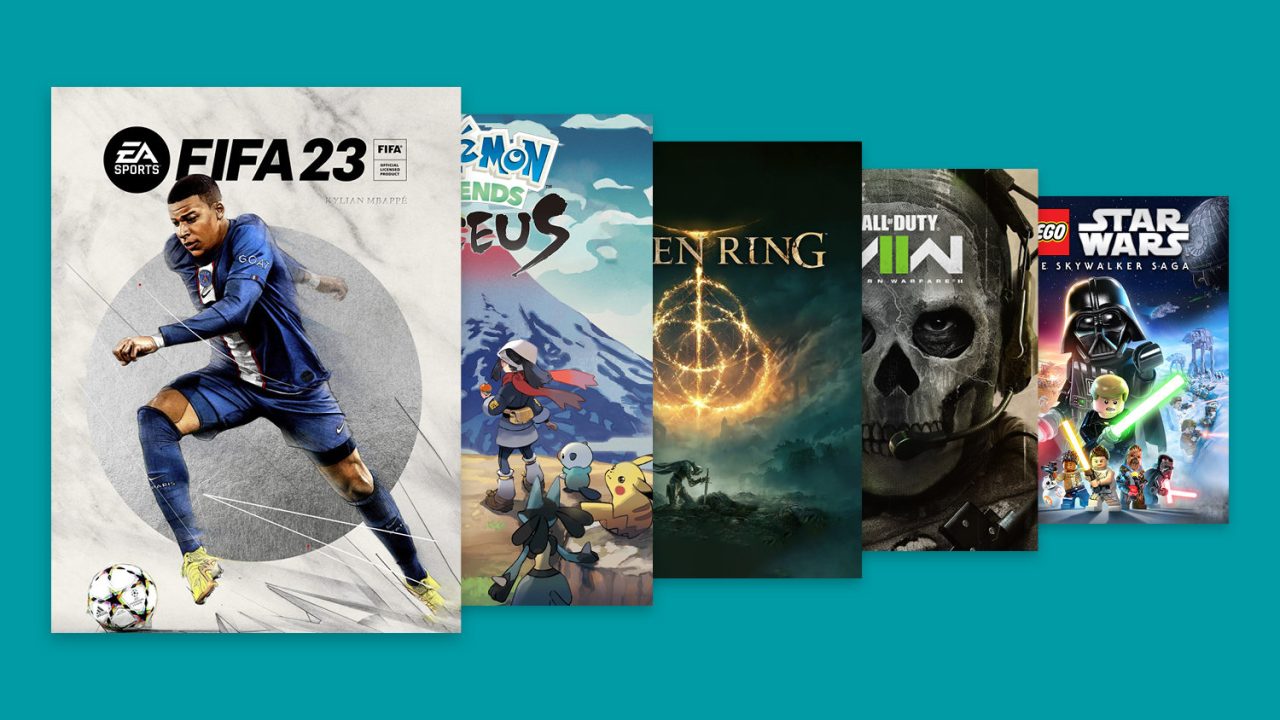 Reading Time:
2
minutes
Be it exciting sports games, games for the entire family, epic journeys into fantastical worlds, or action-packed adventure – 2022 offered a wide range of video game titles to choose from. This can be seen in the German annual charts for the bestselling PC and console games that were released in 2022. The hit sports game 'EA SPORTS FIFA 23' (Electronic Arts) captured first place in the list of bestselling new game releases in 2022. Another major success: 'Pokémon Legends: Arceus' (Nintendo) from the popular Pokémon series for the Nintendo Switch. This action role-playing game took second place in the list of bestselling games for the year just ended. Third place in the German charts for 2022 was secured by the award-winning open-world game 'ELDEN RING' (Bandai Namco Entertainment), which was the result of a collaboration between game developer Hidetaka Miyazaki and author George R. R. Martin. Just two months after its release at the end of October 2022, first-person shooter game 'Call of Duty: Modern Warfare II' (Activision) made it into fourth place. It was followed in fifth place by the action-adventure game 'LEGO Star Wars: The Skywalker Saga' (Warner Bros. Interactive Entertainment), whose missions are based on the most important events from the nine 'Star Wars' films.
The 20 bestselling PC and console games in 2022:
Information on the annual charts
The annual charts for 2022 list the games released that year for PCs and game consoles that were most often sold – physically and digitally, across platforms – in Germany in 2022. The data is gathered by Games Sales Data (GSD), a platform operated by the Interactive Software Federation of Europe (ISFE). Digital sales of Nintendo titles from the Nintendo eShop are not included.