Agilysys Signs Hospitality Deal with INSPIRE Entertainment Resort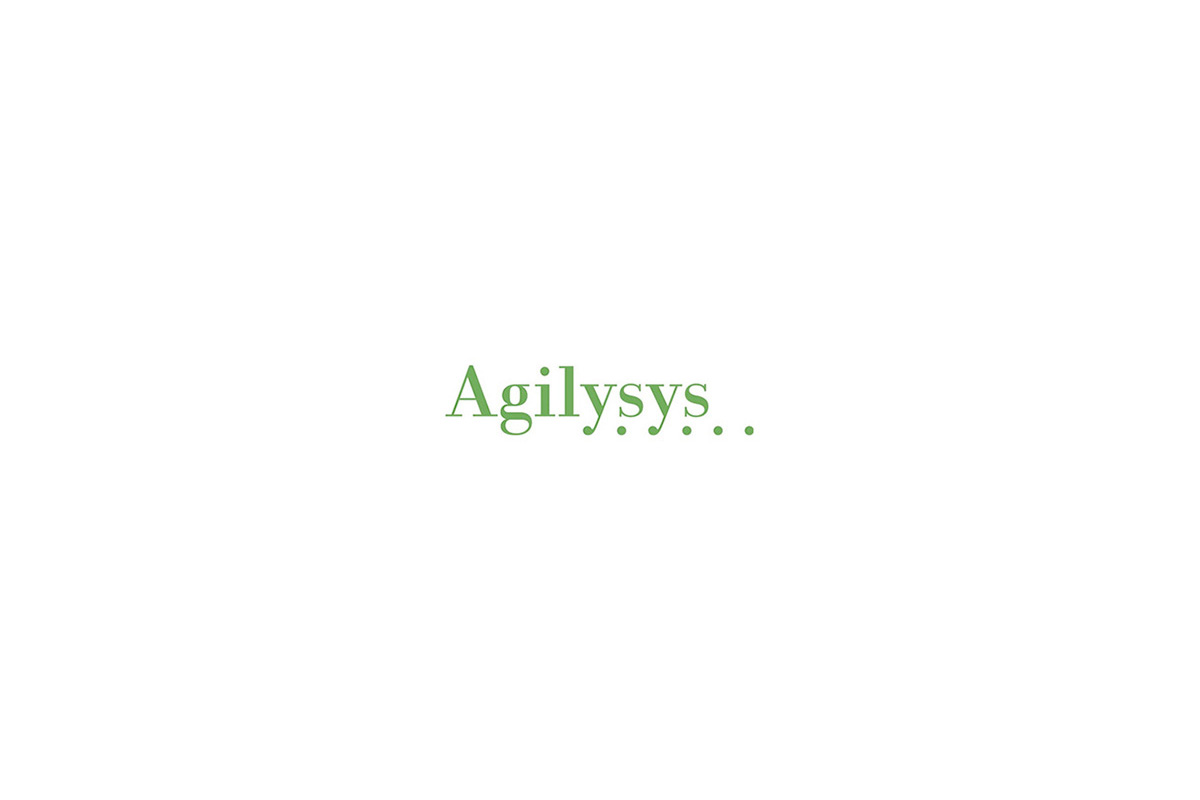 Reading Time:
2
minutes
Agilysys Inc., a leading global provider of hospitality software solutions that deliver High Return Hospitality, announced a meaningful addition to its Asia-Pacific customer portfolio: Mohegan INSPIRE Entertainment Resort (Mohegan INSPIRE), which when completed will be the largest hotel-retail-entertainment complex in South Korea.
Agilysys will deliver multiple hospitality systems to the property, including its core property management (PMS) and point-of-sale (POS) systems. The deal signifies key advancements for Agilysys in the Asia-Pacific region, including its first casino property and large-scale PMS deployment in South Korea.
Projected to open in 2023 as a $5 billion entertainment resort ultimately spanning more than 500,000 square meters, Mohegan INSPIRE is located an hour outside of Seoul and within the Incheon International Airport's IBC development area, a major hub to Northeast Asia. Once completed, the complex will feature a three-tower luxury hotel with more than 1300 five-star and six-star guest rooms, more than 20,000 square meters of luxury retail space, more than 20 food and beverage concepts, a 20,000 square meter casino, and the largest entertainment arena in South Korea.
Hospitality-focused innovation and the ability to deliver diverse personalised guest experiences at scale were meaningful considerations for the team evaluating systems to span the property.
Ioan Mitulescu, vice president of information technology for Mohegan INSPIRE Entertainment Resort, said: "In order to future-proof our investment, it was important to our team to select a technology provider with extensive hospitality experience, an accelerating pace of ongoing innovation and a commitment to hospitality-focused research and development. Agilysys brings all three to the table, and we look forward to the level of guest engagement and exceptional personalized experiences that we will be able to provide through these integrated and feature-rich hospitality software solutions."
The Mohegan INSPIRE team selected Agilysys' Hospitality Cloud solutions in part for interoperability with other systems and the ability to create and maintain a single unified profile for each guest. The systems will help staff understand each guest's preferences and interests across the many lodging, dining, activity, casino and other entertainment options the property will offer. The technology's ability to scale easily to accommodate long-term growth while also ensuring a high Return on Experience (ROE) over time by adapting to changing guest and staff expectations also was a deciding factor in the selection.
Agilysys solutions help properties enable the highest ROE through staff-facing functionality that creates more engaged and empowered staff members as well as guest-facing features that ensure experiences at every touchpoint avoid disappointment and create champions so that guests return more often, spend more and post stronger reviews.
"The diversity of experiences that will be available at Mohegan INSPIRE is truly ground-breaking and we are proud to have our hospitality solutions acknowledged as the best choice for serving the broad needs of staff and guests at such an iconic property. Our 100-percent focus on delivering optimal hospitality experiences informs the future-forward research and development that keeps our solutions ahead in terms of versatility, scale and adaptability, all of which are vital to hospitality leaders in the Asia-Pacific region," said Andrew Cox, APAC managing director for Agilysys.
Continent 8 Technologies continues global expansion with two key hires in Asia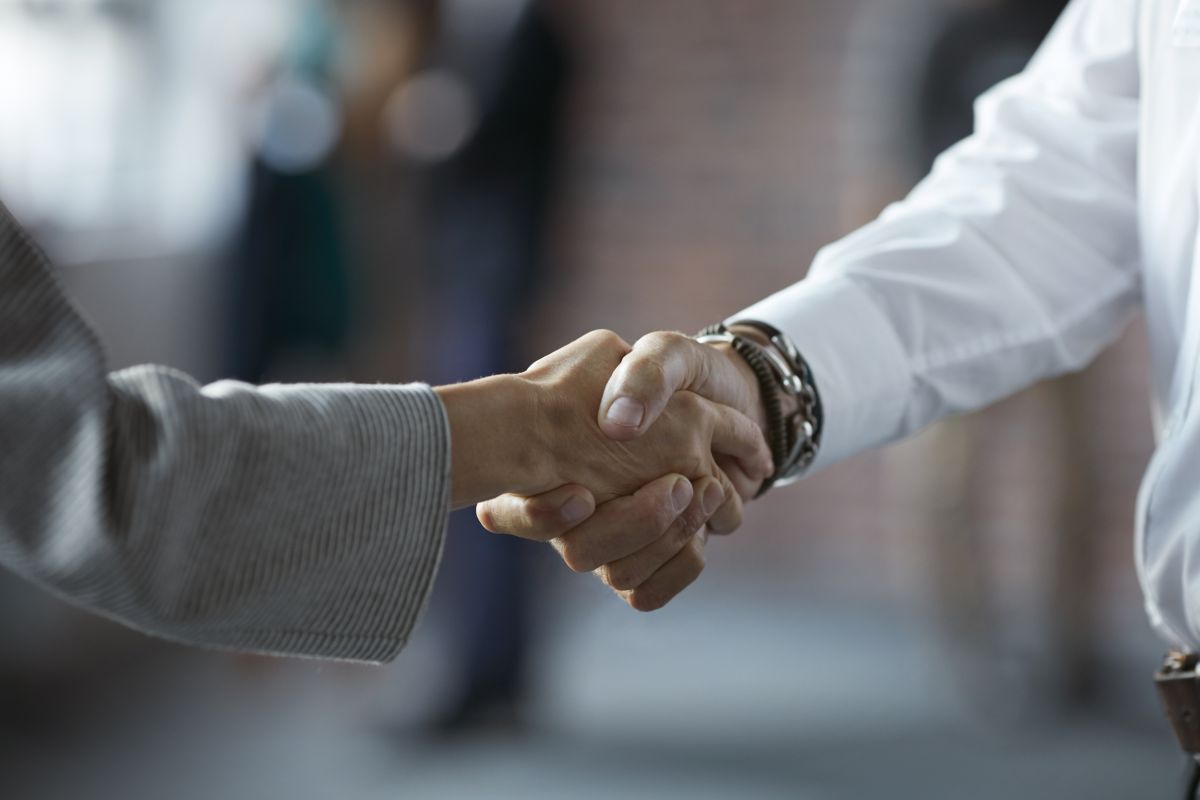 Reading Time:
2
minutes
Lalaine P. Vidal joins award-winning infrastructure provider as Business Development Manager and Christopher Caturay as Technical Solutions Architect
Continent 8, the award-winning global managed hosting, connectivity and security provider, continues to build out its presence in Asia with two key hires.
Lalaine P. Vidal joins as Business Development Manager and Christopher Caturay as Technical Solutions Architect. Both will be based out of the Philippines and will be responsible for supporting the company's growing customer base across the region.
Vidal has more than a decade of experience in sales and marketing across a range of sectors including banking, BPO, real estate, telco and IT cyber security. Caturay is a cyber security professional with experience in the end-to-end process of deploying solutions and applying best practices for various businesses and in a range of sectors.
The hires form part of a wider push in Asia, where Continent 8 already offers infrastructure, connectivity and security solutions to a range of customers in iGaming and beyond.
The company's cyber security offering has seen exceptional growth in recent years, keeping up with the evolving cyber security landscape, and with cyber-attacks at an all-time high in Asia, Continent 8 can defend a customers' infrastructure against the growing number of threats.
Lalaine P. Vidal, Business Development Manager at Continent 8 Technologies, said: "The opportunity to join Continent 8 was one I simply couldn't turn down. It is the leading infrastructure provider in the industry, and I am looking forward to using my experience in sales and marketing to drive the business forward and further establish its presence and customer base across Asia."
Christopher Caturay, Technical Solutions Architect at Continent 8 Technologies, said: "Asia presents unique challenges when it comes to infrastructure and cyber security. I'm excited to be working for a business that has a comprehensive and unique solution for businesses targeting the Asian market."
Peter Williams, Managing Director – Asia Pacific at Continent 8 Technologies, added: "Lalaine and Christopher are great talents and are a brilliant addition to the Continent 8 team in Asia. This is an important market for us and one where we have ambitious growth plans that we are actively deploying.
"Lalaine will play a vital role in introducing more businesses to Continent 8 and the award-winning solutions that we provide, while Christopher will ensure that customers are deploying the right products and services for their organisation. This localised approach, along with having feet on the ground, is what makes Continent 8 the go-to infrastructure and security provider for companies targeting Asia and other markets around the world."
Via network points of presence in Hong Kong, Japan (Tokyo), Philippines (Manila), Singapore and Taiwan (Taipei), Continent 8 connects Asia to the rest of the world over a high-capacity, fully redundant private network comprising 90+ locations.
Meet the Continent 8 team at ASEAN Gaming Summit, 21-23 March 2023 at the Manila Marriott Hotel.
Removal of Hearthstone as Contested Esports Title At Hangzhou Asian Games 2023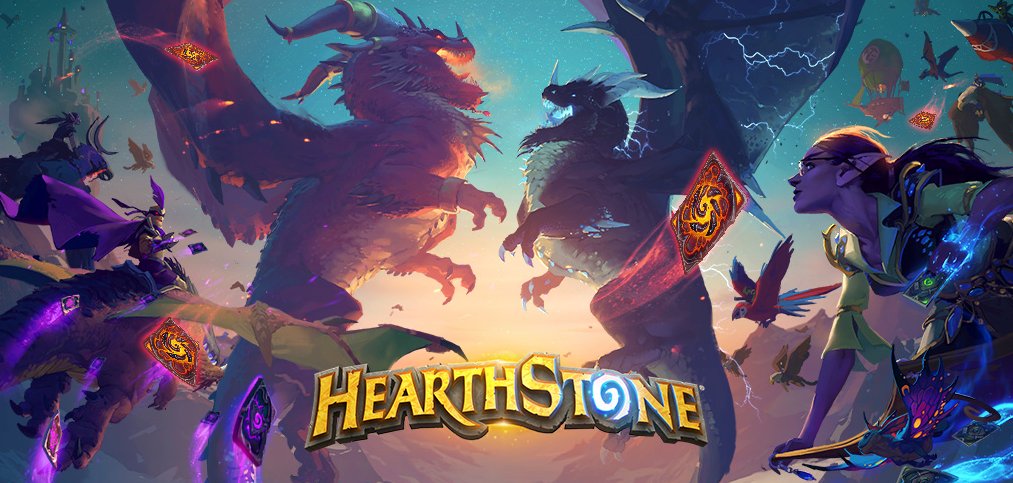 Reading Time:
< 1
minute
Esports is going to make its debut at the Asian Games 2023 as a proper medal event, earlier in 2018 it was there as a demonstration title. The Asian Games 2022, originally scheduled for September last year, will now be held from September 23 to October 8, 2023. This multi-nation event will cement the industry mark into a mainstream sports scene. 
The seven official events, and publishers, are:
1. Arena of Valor Asian Games Version
2. Dota 2
3. Dream Three Kingdoms 2
4. EA SPORTS FIFA branded soccer games
5. League of Legends

6. PUBG Mobile Asian Games Version
7. Street Fighter V
Showing his disappointment, please find below the quote on behalf of Mr. Lokesh Suji, Director, Esports Federation of India & Vice President of the Asian Esports Federation (AESF) on this announcement:
"It is unfortunate to hear that Hearthstone will not be included in the upcoming Asian Games, especially because India's first Esports medal at the tournament came in this very title in 2018 when Tirth Mehta clinched the bronze medal. That achievement holds a special place in our Esports community and we were hopeful that our talented athletes Shikhar Choudhary and Karthik Varma would be able to bring similar honour to the country by competing in this official medal sport.
Nonetheless, we respect the OCA's decision and remain confident that our athletes will perform at the highest level in the other titles to make the country proud. We look forward to supporting them as they represent India in the prestigious tournament."
SuperGaming To Bring India's Leading Gaming YouTuber Techno Gamerz as Playable Character in New Game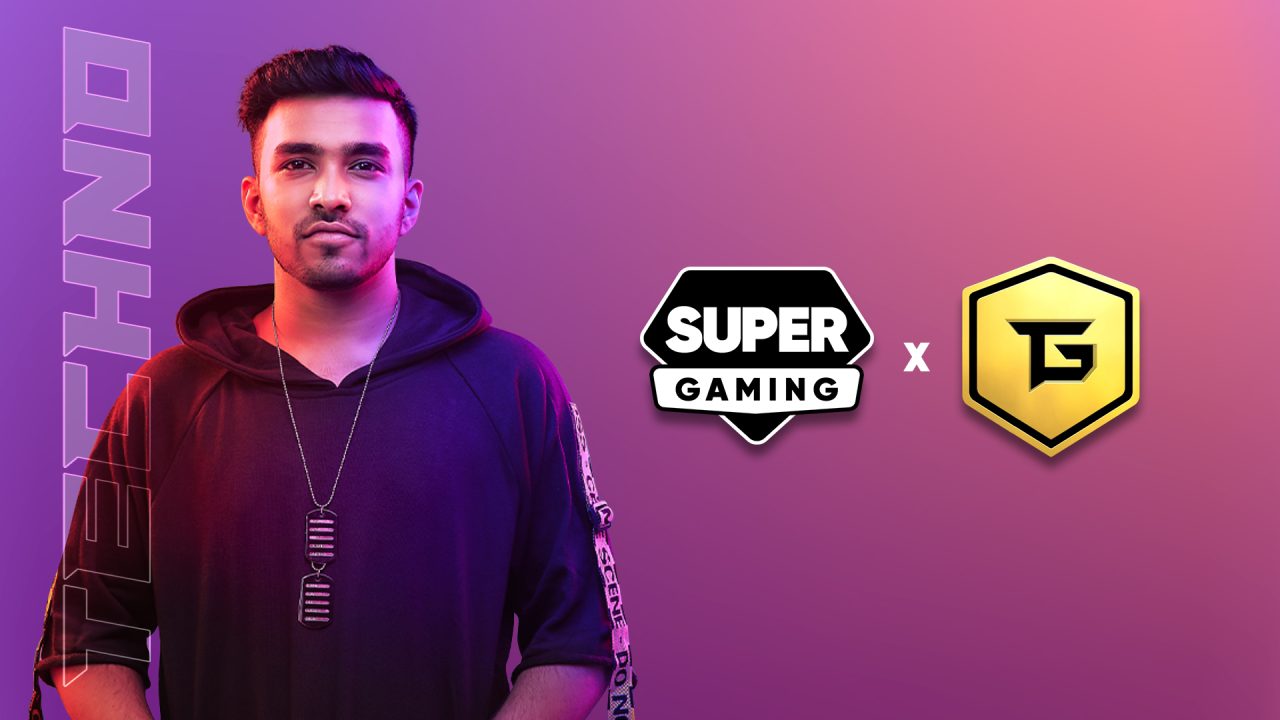 Reading Time:
2
minutes
Leading international game developer SuperGaming has partnered with Techno Gamerz aka Ujjwal Chaurasia to bring him as a character in its soon to be revealed game. With over 30 million subscribers, Techno Gamerz is one of India's biggest YouTubers. He has about 9 billion views on YouTube until now through a variety of gaming content ranging from tutorials to web series.
As the poster child for gaming in India, Ujjwal will help SuperGaming make its games better for young Indian audiences. He will feature in the company's soon to be announced game with his appearance as a playable character as well as providing valuable insights and feedback to SuperGaming.
"With more than 70 percent of his audience being the young demographic in India, partnering with Techno Gamerz was the obvious choice," says Roby John, co-founder and CEO of SuperGaming. "With Techno Gamerz as a playable character in our soon to be revealed game, we're bringing a new way for fans to interact with their favourite creators and creators to build a closer connection with their fans."
SuperGaming will also host several on-ground events based on its games, allowing fans of Techno Gamerz and other creators to meet them in person. This is an evolution of how SuperGaming has crafted its biggest hits — MaskGun and Silly Royale. Popular multiplayer shooter MaskGun has amassed over 67 million players since its launch.
This is due to a relentless focus on putting its players frst with consistent community collaborations, even leading to some of its biggest community members featuring in-game as well as celebrating India-specifc events like Diwali.
Similarly, the recently released social deduction game Silly Royale has over 22 million players in no small part thanks to regular community and content creator initiatives. The company hopes to do the same for its future releases through this partnership with Techno Gamerz.
SuperGaming has more than 300 million players across its games with an audience that spans the globe. Its recent hits include MaskGun and Silly Royale. SuperGaming is also developing Indus, an upcoming Indo-Futuristic battle royale for mobile, PC, and consoles as well as several yet to be revealed titles. All of these are built on its SuperPlatform powered by Google Cloud.
"When SuperGaming approached me with the idea of featuring me in its soon to be revealed game, I was genuinely surprised with the team's passion and expertise," says Techno Gamerz aka Ujjwal Chaurasia. "I believe that the future of gaming is creator-driven and community-first and this is a step in building that future.The team is on the same wavelength as me and I can't wait to tell you more in the days to come."
"Gaming and content creation have always been two sides of the same coin and now we're bringing the best of both worlds together through this partnership," says Pranav Panpalia, founder, OpraahFx, the talent agency that manages Techno Gamerz. "The fact that SuperGaming chose to approach Techno Gamerz speaks volumes about how creators have evolved to be the new celebrities the gaming community follow and look up to."