How game studios can avoid common network and infrastructure issues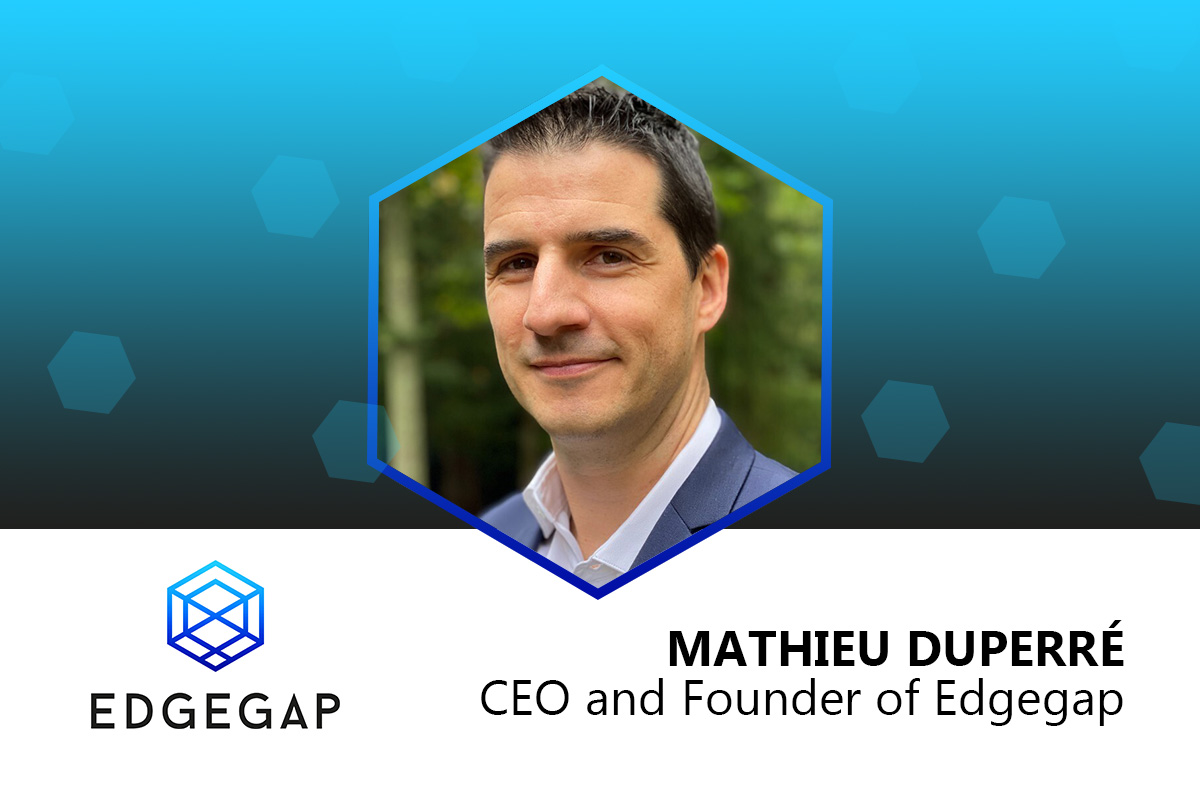 Reading Time:
4
minutes
Mathieu Duperré, CEO and Founder of Edgegap
It's common for video game developers to launch a day-one patch for new releases after their games have gone gold. The growing size of video games means it's inevitable that some bugs will be missed during the QA period and go unnoticed until the game is in players' hands.
Some of the most common issues experienced by game developers at launch are related to network and infrastructure, such as the connection issues causing chaos in Overwatch 2 and Call of Duty: Modern Warfare 2, as some players experience issues connecting to matches. And while there's no way of eliminating lag, latency and disconnects from multiplayer games, developers can minimize the chances of them occurring and the disruption they cause by following a few simple steps.
Plan for the worst, expect the best
For many video game developers, the best-case scenario for the launch of their game – that it's a huge hit and far more people end up playing it than they expected – can also be the worst-case scenario for infrastructure-related issues. An influx of too many players can lead to severe bottlenecking, resulting in lag and connectivity issues. In a worst-case scenario, servers become overloaded and stop responding to requests, usually leaving players unable to connect to online matchmaking.
Another worst-case scenario is planning for big numbers at launch and building the necessary infrastructure to support this, only for your game to launch and have nowhere near the traffic you were expecting. Not only is this a big problem for your bottom line, but things can get worse if you rush your search for an infrastructure provider and forget to read through the T&Cs properly.
Some infrastructure suppliers will onboard new studios on a fixed contract, not letting them scale back if they've overprovisioned their servers. Some infrastructure providers offer a lot of free credits, to begin with, only for those credits to expire after the first few months. Game studios then discover they're responsible for fronting the cost of network traffic, load balancers, clusters, API calls, and many more products they had yet to consider.
With that in mind, try not to sign up for long-term agreements that don't offer flexibility for scaling up or down. Your server setup has a lot to gain by being flexible, and your server requirements will likely change in the weeks following launch as you get a better idea of your player base; under-utilized servers are a waste of money and resources.
Test, test, and test again
You haven't tested your online matchmaking properly if you've tested your servers under the strain of 1000 players, but you're expecting 10,000 or 100,000 at launch. Your load tests are an essential part of planning for the worst-case scenario, and you should test your network under the same strain as if you suddenly experienced a burst in players.
Load testing is important because you'll inevitably encounter infrastructure issues as your network comes under strain. Still, it's only by facing those issues that you can identify them and plan for them accordingly once your game launches.
Similarly, you want to test your game in as many different locations as possible because there's no way of telling where your traffic will be coming from. We've had cases where studios released a very popular game overnight in Chile but needed data centers. Thankfully, you can mitigate issues such as these by leveraging edge computing providers to reduce the distance between your players and the point of connection.
Consider the specific infrastructure needs of your game's genre
Casual games with an optional multiplayer component will have a completely different network requirement to MMORPGs, with thousands of players connected to a centralized world. Similarly, a first-person-shooter with 64-player matchmaking will have a different network requirement than a side-scrolling beat 'em up or fighting game, which often requires custom netcodes due to the fast-paced nature of the combat.
People outside the video game industry assume all video games have similar payloads, but different game genres are as technically different in terms of infrastructure requirements as specific applications.
With that in mind, it's essential for game studios, especially smaller ones, to regularly communicate with infrastructure partners and ensure they've got a thorough understanding of how the multiplayer components of your game will work. A decent infrastructure provider will be able to work with you to not only ensure load testing is carried out correctly but also help diagnose any broader issues.
Too many tools and not enough resources to use them
One thing that large network providers are very good at providing is tools, but these are often complex and require specific knowledge and understanding. It's worth noting that large game studios have dedicated teams of engineers to manage these tools for AAA games with millions of players.
Smaller studios need to be realistic about the number of players they expect for new game releases and their internal resources to manage network and infrastructure-related issues and queries. You should partner with a provider that can handle all of this, so your studio can focus on making the best game possible. The more automation you can plan into your DevOps methodology, the better!
Takeaways for small game studios
While game studios likely encounter many issues as part of their game development journey, working these three pieces of advice into your DevOps pipeline is a sure way of minimizing infrastructure-related headaches.
Don't reinvent the wheel – We've seen many studios trying to build bespoke systems rather than automate and use what's already out there. If you can develop your netcode, engine and manage your Kubernetes, that's great! But is it necessary, or is building these things from scratch just going to create trouble further down the line?
Understand your workflows – Plan for everything, use tech-agnostic vendors to remain flexible, get real-time visibility and logs for your matchmaking traffic, and have a 24/7 support plan for when your game is live. The more potential problems you're aware of, the better.
Load testing your game – Build tiny tools and scripts to generate as much traffic as you can, breaking your system as often as possible.
Digital Isle of Man to attend ICE 2023 amid record-breaking growth in eGaming sector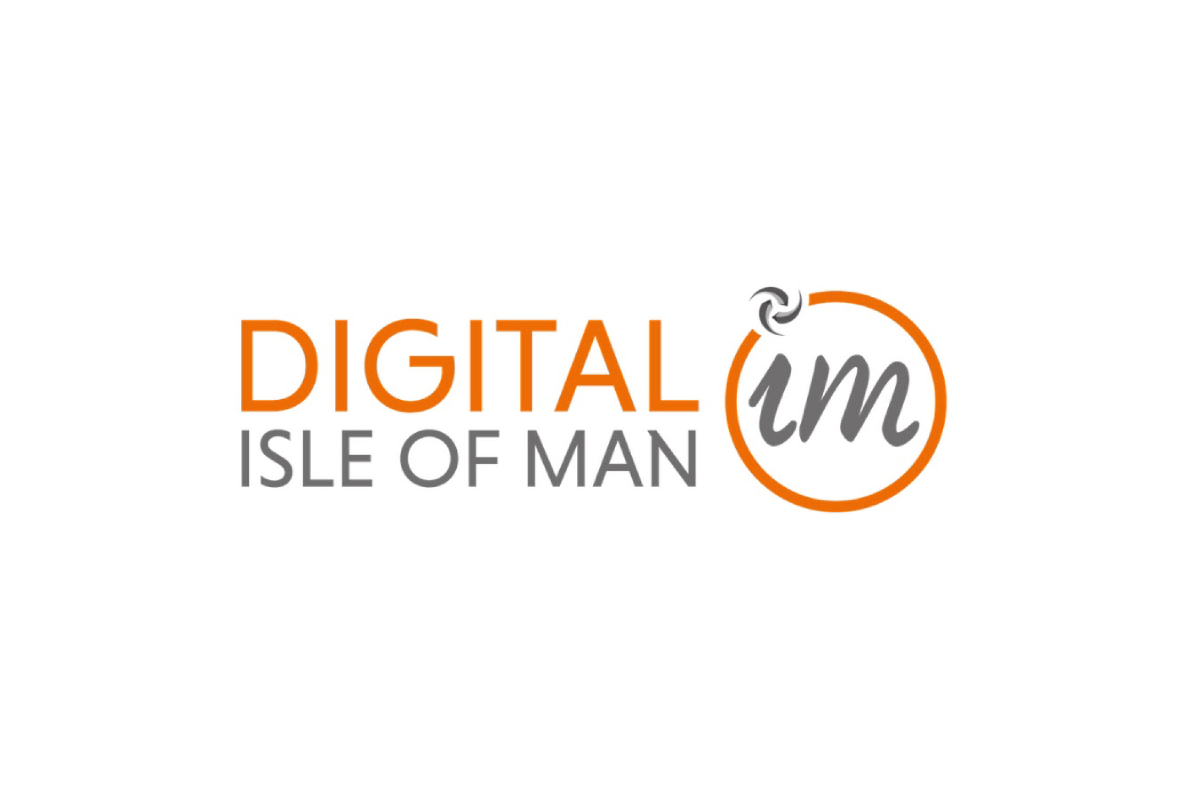 Reading Time:
2
minutes
Digital Isle of Man has reported the highest number of eGaming businesses ever licensed in the Isle of Man.  Digital Isle of Man, an Executive Agency within the Isle of Man's Department for Enterprise, is responsible for supporting the Island's existing ecosystem of diverse eGaming and software businesses as well as attracting new eGaming business to the Island.
The Isle of Man has broken its eGaming records as it revealed that 75 licences have been granted by the Island's Gambling Supervision Commission (GSC) – the greatest number of licences ever supervised at one time on the Island, and a 15% increase on the previous year.
This is a remarkable 79% rise over the past five years, eclipsing the global eGaming market's growth.
The announcement comes as Digital Isle of Man attends the International Gaming Summit (ICE) conference at the ExCeL, London.
The event, which runs until Thursday (February 9), brings together industry leaders, innovative tech companies and experts to discuss the latest developments in the egaming and technology world.
This exponential growth of the eGaming sector on the Isle of Man showcases its status as a hub for the industry. Couple the Island's favourable regulations, stable economy and digital infrastructure with low Corporation Tax, low Gambling Duty and no Capital Gains Tax, and you will understand why the Island is an attractive destination for eGaming businesses looking to expand.
Chief Executive of Digital Isle of Man Lyle Wraxall said:
'I'm delighted to return to ICE this year off the back of what has been a very successful year for our eGaming sector. Once again, we will be joined by a fantastic delegation of Isle of Man businesses to promote the Island and all it has to offer the eGaming industry, and can be found at stand N6-120.
'A strong and robust licensing regime used to be seen by many as a barrier to doing business, but is now considered the Isle of Man's USP, and I'm proud of the role Digital Isle of Man has played to help secure this unprecedented growth for the Island's eGaming ecosystem.
'The Isle of Man is at the forefront of the global eGaming industry and has proved just how resilient and adaptable it can be, demonstrating sustained growth for several years.
'The industry is a significant contributor to our economy, and this latest milestone is a testament to the strength of the Island as an international tech hub.'
In 2001, the Isle of Man was one of the first jurisdictions in the world to introduce legislation specifically designed to benefit gambling and e-gaming firms and fully protect customers, and has established an excellent reputation as a leading regulatory jurisdiction for eGaming, supported by its robust, mature and agile licensing regime, giving businesses prestige on the global stage.
The Island is proud to host many of the world's leading gaming brands, including Flutter, Games Global, Ballys, Luckbox and Rivalry.
Explore infinite possibilities with the MiFinity team at ICE London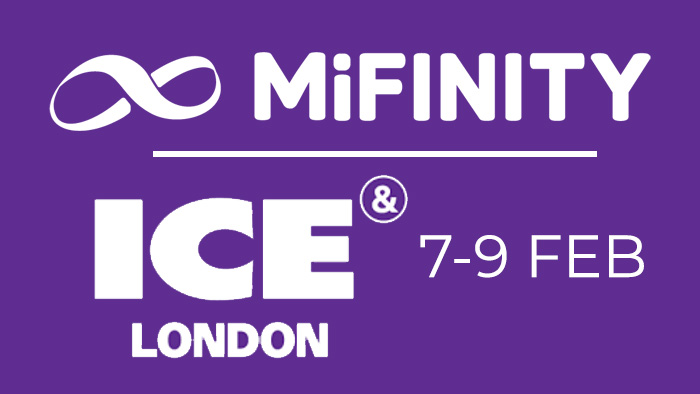 Reading Time:
2
minutes
MiFinity is heading to ICE London this week to meet merchants, partners and the wider iGaming industry at this seminal event. The MiFinity team will be on Stand N5-300 to discuss and demonstrate how its services can help increase conversions and support your iGaming brands' growth strategies.
Anyone looking to partner with a payment service provider with extensive global reach, multiple payment options and innovative products should look no further than the MiFinity stand.
CEO Paul Kavanagh said:
"We've been counting down the days to ICE London as the team can't wait to talk to our partners and delegates about what we've been doing at MiFinity since last year's event and what's on our roadmap for 2023 and beyond. So come and speak to the team, get a demo, ask your questions and find out how we can help your business and brand."
Why visit MiFinity on Stand N5-300
The first thing delegates should explore is the market-leading MiFinity eWallet. Live in over 225 countries and territories worldwide, with over 75 integrated payment methods and offering customers a choice of 17 native currencies and 20 languages, it's the fastest-growing e-Wallet in the industry.
In addition to finding out about the 75 local payment methods supported by MiFinity, ask the team about the MiFinity eVoucher, its virtual IBAN and other payment services. MiFinity's customer-centric approach is driving adoption and customer engagement, which is driving outstanding conversion rates.
Then, get a demo of the MiFinity iFrame and see how it can seamlessly integrate into your cashier and how MiFinity customers, and your players, can use it to transfer funds from their existing eWallet balance or via card payments or other local payment options to their account on your site.
If you're interested in local bank settlement services, ask the team about PayAnyBank. This service is available in 82 countries, including China, and offers fast international settlement in multiple currencies for both high and low transaction volumes.
The MiFinity Affiliates team will also be at ICE London and would welcome the opportunity to discuss its affiliate programme and new MiFinity Bonus site. MiFinity Affiliates pays the highest commissions in the industry, including commissions on all Transfer To and FX fees. With lifetime commissions paid on signups to MiFinity through its affiliates, you should visit Stand N5-300 to learn more.
Stop by the MiFinity stand – Stand N5-300 – any time during ICE London, and the team will be delighted to answer your questions and discuss how MiFinity can help your brand.
Nefta Partners with MYSTiC GAMES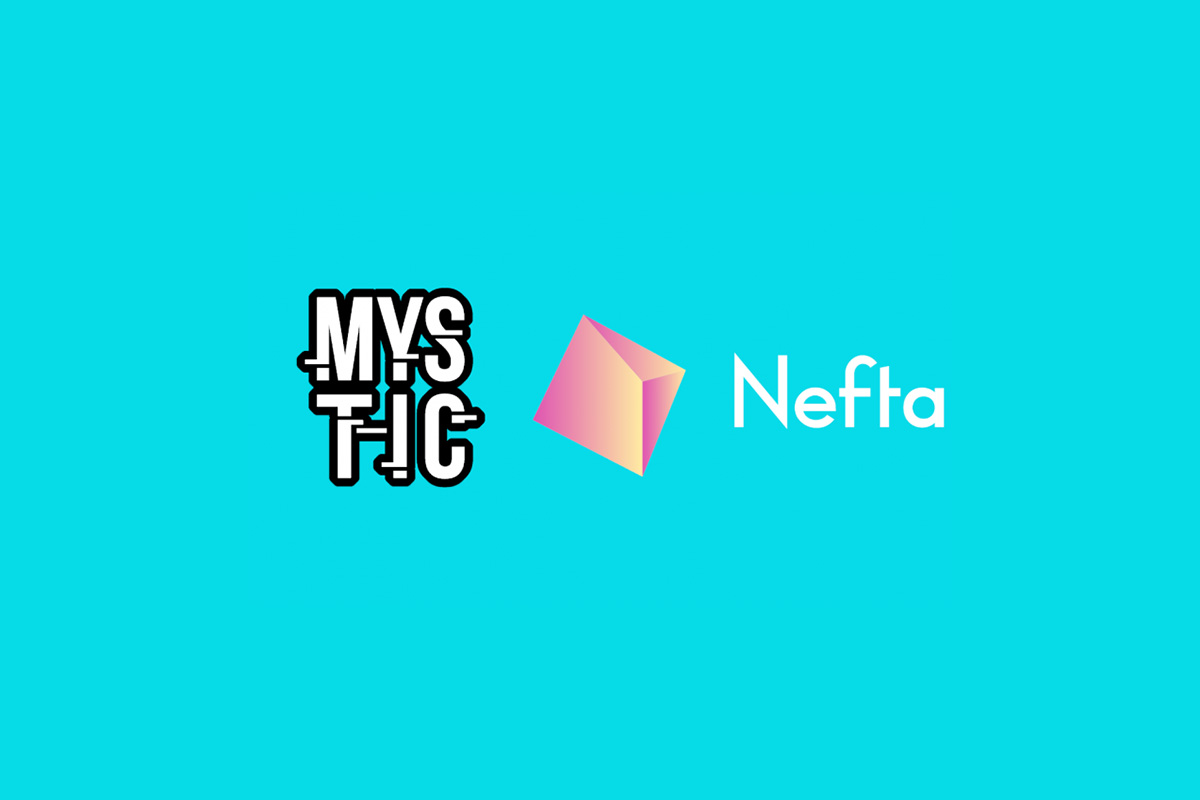 Reading Time:
2
minutes
Nefta, the Web3 technology platform, has announced a new partnership with MYSTiC GAMES. The new game development studio is creating Web3 integrated mobile games featuring free-to-own NFTs, earned organically through gameplay. Nefta will act as advisers for MYSTiC GAMES, providing support for token minting, wallet creation, and launching the marketplace for the upcoming mobile MMO where players can trade their NFTs.
Founded in 2022 by industry veterans Matthew Buxton and Jakob Braunisch, and with a recent funding round of $1.3m led by Shima Capital, MYSTiC GAMES is on a mission to make blockchain gaming accessible. All NFTs within the soon-to-be-announced mobile game will be free and found organically by players through gameplay. Each NFT can also be easily traded with other players and will retain their value with no crypto wallet needed, further reducing the barrier to entry.
Through its innovative CATALYST platform, MYSTiC GAMES will bring players an accessible and free blockchain experience, shunning the existing pay-to-win model. VoYd Tokens won in the game will be transferable between players, and can be spent in-game as well as staked and sold. VoYd tokens and NFTs will be shared across future games built on the CATALYST platform, facilitating full cross compatibility. The entire ecosystem will be managed by the upcoming MYSTiC DAO, allowing players to own a part of their games, take part in shaping future releases, and eventually profit from participation in growing the community.
Nefta will play an integral part in the development of the new title, bringing trust and structure to its Web3 elements by managing the MYSTiC GAMES token, creating a wallet native to the game, supporting with Web3 onboarding and creating a white-label marketplace.
"We share MYSTiC GAMES' passion and ambition to make the world of Web3 more accessible, and are proud to offer our support to help make this a reality. The founder's rich experience in the mobile gaming sector, combined with Nefta's end-to-end Web3 solutions, means that we will be able to bring accessible and fun blockchain gaming experiences to a wider audience in the future," Geeshan Willink, CEO and Co-Founder of Nefta, said.
Built on the Polygon blockchain, an offshoot of Ethereum, Nefta will utilise the "proof of stake" methodology built into the Ethereum chain to keep Gas Fees low, as well as reducing the environmental impact.
"After 17 years of working on great mobile titles for the likes of Rovio, King, and Miniclip, we're excited to take on a new challenge and bring blockchain gaming into the mainstream with MYSTiC GAMES. With a focus on accessibility, we're looking forward to creating fun and engaging games that foster a dynamic and long-lasting community. With Nefta acting as a one-stop shop for all our Web3 needs now and into the future, we can't wait to break down the barriers to entry and make blockchain gaming an integral part of the industry moving forward," Matthew Buxton, CEO and Co-Founder of MYSTiC GAMES, said.