These Are the Best Bonuses at European Online Casinos
Reading Time:
2
minutes
The online casino industry must be one of the most competitive industries in the whole world. Even in the UK alone, the stats are staggering. And since there is no shortage of casinos with thousands of games, online casinos are largely left to compete with their campaigns and promotions.
The better the bonuses at online casinos are, the bigger the advantage the brand has over its competitors. In this article, we will take a look at some of the best bonuses at European online casinos.
Deposit bonuses always come with a wagering requirement
Browsing through the endless stream of European online casinos, gamblers are fast to notice that almost every one of them has something called deposit bonuses available. Deposit bonuses can give players more bang for their buck by extending the balance of their gambling accounts.
Most frequently, online casinos offer new customers 100% bonuses. With these bonuses, players can double the size of their bankroll, thus turning 20 euros into 40 euros and 100 euros into 200 euros. The more you put in, the more money comes out.
Unfortunately, online casinos still do not function as simple money-multiplying machines. Instead, players must complete specific wagering or rollover requirements to turn their bonus money into real withdrawable cash.
If the wagering requirement is "40x" for the bonus, those depositing 50 euros will have to wager a total of 2000 euros' worth. To be more specific, this means that players will also have to win quite a lot to be able to wager so much with their bankroll. 2000 euros must at least visit their account in small bits and pieces for the bonus to be successful.
Although playing at online casinos can be a lot of fun, please remember to always keep safe when gambling.
Non-sticky bonuses are the best kind
Long-tenured online casino players may sometimes be reluctant to redeem deposit bonuses. The reason for this is that bonuses may, in some cases, actually make winning more difficult. When you redeem 50 euros of bonus money with your actual 50 euros, this usually means that you cannot withdraw anything before you have completed your wagering. This can be frustrating if you end up being lucky right at the start but will still be forced to keep on playing.
Non-sticky bonuses are basically a super-charged version of traditional online casino bonuses. With them, you will not be forced to complete your wagering—unless you happen to lose your real money balance. In other words, the casino that offers you such a bonus will split your balance into two wallets: one that carries your real money and one that has your bonus money.
With non-sticky bonuses, you can withdraw money from your real money wallet whenever you want. Furthermore, if you win money with your real money wallet, your wins will all be added to this wallet. Only if you lose your real money will you have to start playing with your wagerable bonus money.
Always pay attention to bonus terms
Reading the bonus terms is one of the first orders of business you need to do at a new online casino. If you skip over the boring parts and head straight to the cashier, chances are you could end up breaking some rules by accident. This, in turn, does not bode well for your bonus money and could even lead to the casino confiscating your winnings.
Return to Asgard in Play'n GO's newest slot, Viking Runecraft Apocalypse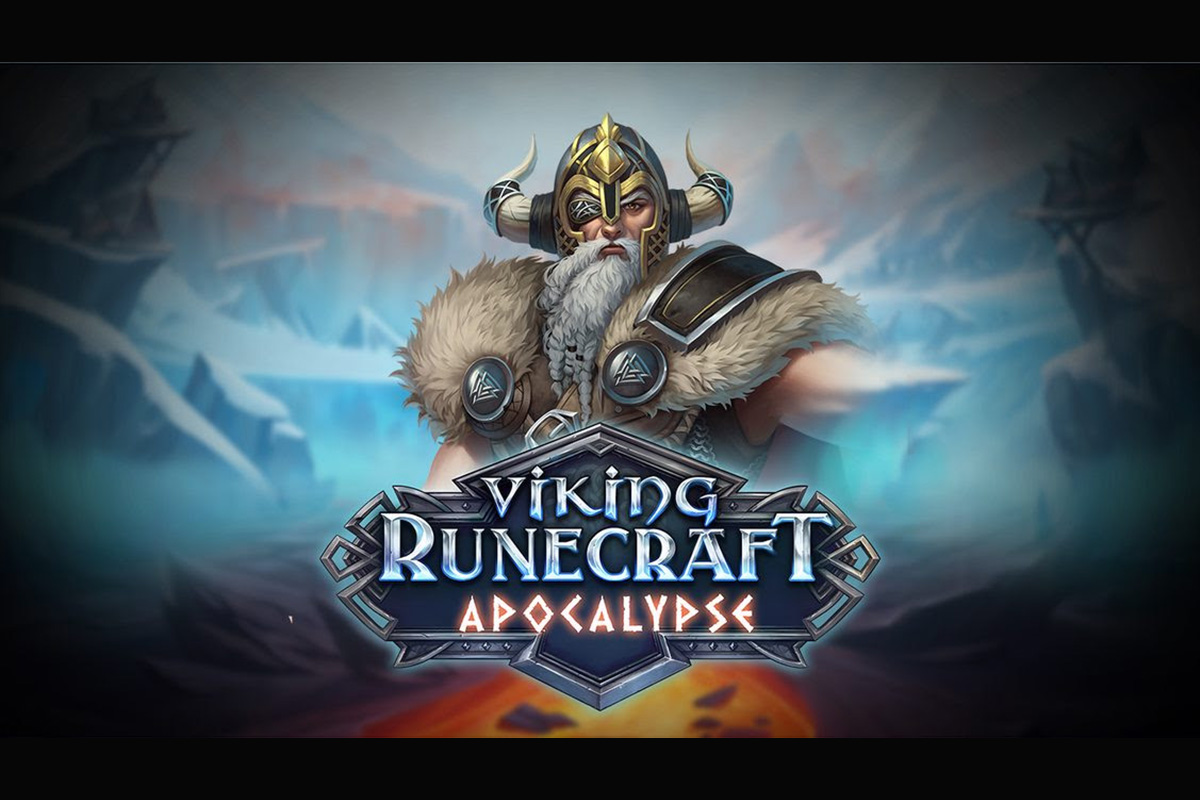 Reading Time:
2
minutes
Play'n GO brings players back to Asgard in the sequel to their popular online slot, Viking Runecraft, in the thunderous Viking Runecraft Apocalypse.
The devious Loki has switched his allegiance yet again, and this time he's set his sights on the home of the gods. His determination to conquer Asgard and claim it for himself means that the gods are going to have their work cut out for them. It seems that they're going to need some help…
Players will take up arms and defend the realm of the gods from the trickster god, but they won't be joining the battle alone. They'll find themselves standing shoulder to shoulder with the Norse gods Freya, Heimdall, Thor, and the Allfather himself, Odin. Demonstrating the chaos of Ragnarök, Viking Runecraft Apocalypse is a multi-feature slot game, providing players with a wealth of exciting twists and turns.
Viking Runecraft Apocalypse is a cascading grid slot, in which players seek to create winning combinations across the 7×7 grid. Each combination will disappear, allowing more symbols to cascade into place, potentially resulting in more winning combinations.
While playing the base game, players will be able to unlock different features including the Spirit Wild. This acts as a normal Wild symbol, but will charge with each winning combination, except for those that come from a cascade. Once players collect four winning combinations in a row, they will unlock one of the four gifts of the gods. These gifts vary from god to god and will add different combinations of Wild symbols to the grid, increasing the chance for winning combinations.
Players will also aim to fill the Runic Charge Meter, with every symbol that forms a winning combination. If they reach 35 symbols on the meter, they will activate the Power of the Aesir feature, and receive a randomly chosen power from Freya, Heimdall, Thor, or Odin. Each god will provide a different bonus to the grid. Should players then charge the meter with 65 symbols, they'll unlock the Ragnarök Free Spins round, activating all Power of the Aesir features at once, and giving players a selection of Free Spins.
Play'n GO aims to develop these lore-rich gameplay experiences to provide players with something greater to sink their teeth into. Combining exciting gameplay with fun and engaging narratives naturally creates a much more enjoyable experience for everyone. Developing sequels to already popular IPs is a key component of this and has already proven successful with IPs like the Book of Dead series and Reactoonz.
Head of Game Retention at Play'n GO, George Olekszy said:
"It's always an exciting time releasing a brand-new IP, but it can be even more thrilling to expand on one that has already captivated audiences across the globe.
"Games like Viking Runecraft Apocalypse perfectly represent our goals for each one of our titles. A carefully crafted narrative, alongside some really enjoyable and feature-rich gameplay, are things we strive for with every title we release."
Cybeart signs a multi-year deal with Warner Bros. Discovery Global Consumer Products as their official home and consumer electronics partner in India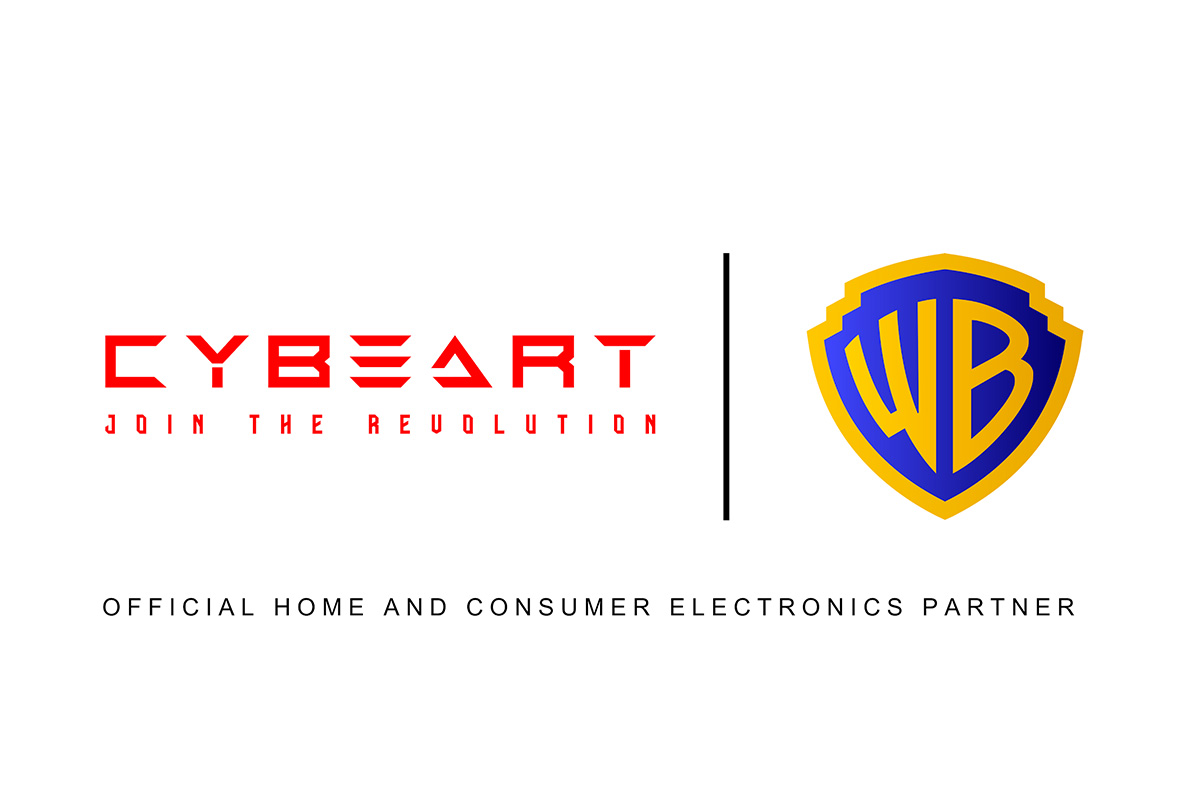 Reading Time:
< 1
minute
Cybeart, a leading manufacturer of comfortable and premium high-quality products across Canada, India and the Middle East, has signed a multi-year licensing deal with Warner Bros. Discovery Global Consumer Products as their official Home & Consumer Electronics partner in India. This strategic partnership aims to bring the strength of Warner Bros. Discovery's brands to Indian consumers through a range of cutting-edge technology products including but not limited to Gaming chairs, keyboards and Mouse Pads.
Cybeart will utilize its expertise in design to manufacture state-of-the-art home and consumer electronics products that feature iconic Warner Bros. Discovery IPs. By integrating IPs such as DC, Harry Potter, Game of Thrones, House of the Dragon, Mortal Kombat, Lord of the Rings, and Rick and Morty in the products, Cybeart aims to deliver a comfortable, premium experience to its fans and users.
Krutik Patel, Founder and CEO of Cybeart said, "After recently renewing a three-year agreement with Warner Bros. Discovery Global Consumer Products as the official Home & Consumer Electronics partner in Canada and the Middle East, Cybeart will leverage this partnership to strengthen our presence in the India market with a range of licensed products in the category. At Cybeart, we have always been driven by our passion for innovation and creativity, and through this partnership, we would like to bring these iconic franchises closer to their fans." 
Having established a strong presence in India with high-profile associations with Revenant Esports, Orangutan Esports, Mumbai Indians, and Gujarat Titans recently, Cybeart is aiming to transcend the Esports and sporting landscapes to become a household name in the country through this partnership with Warner Bros. Discovery Global Consumer Products.
3 Unique Features: Lucky Chance Re-Spin, Lucky Second Symbol and Lucky Bet, make for epic Book Game Launch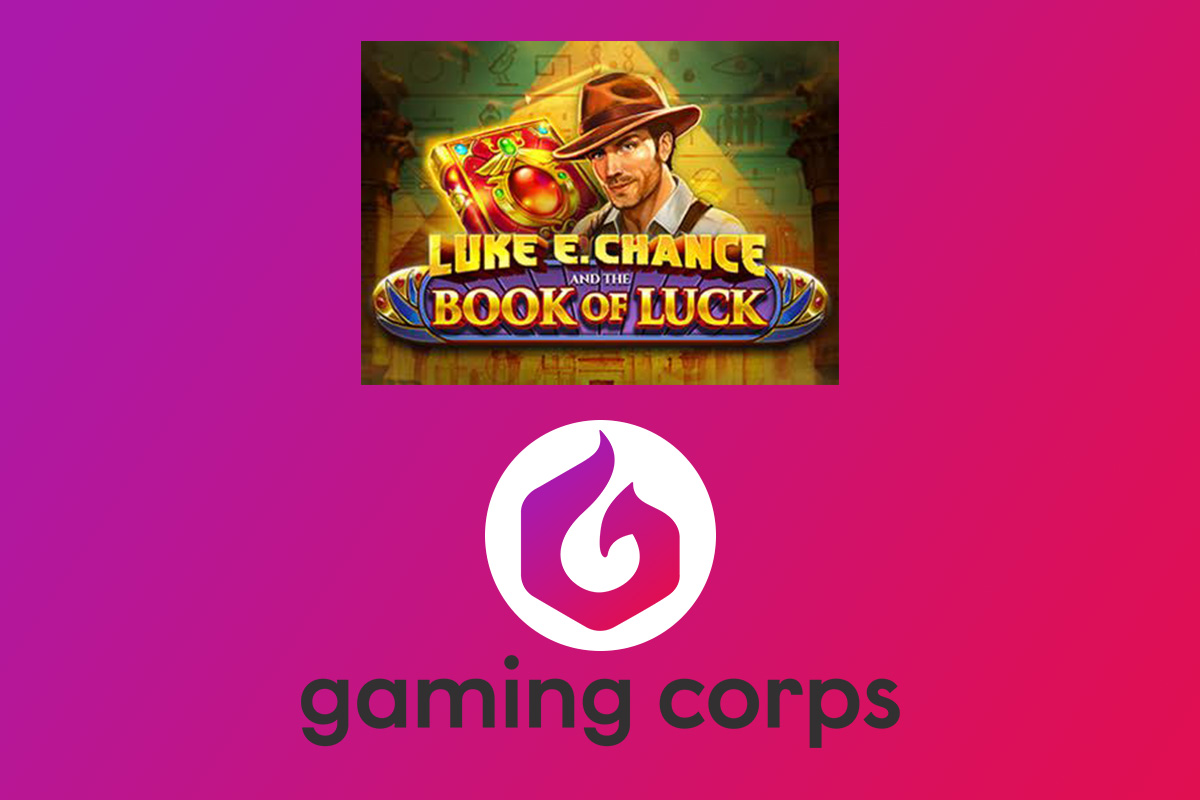 Reading Time:
2
minutes
Gaming Corps, the up-and-coming Swedish games developer, invites players to join the hunt for big wins in its biggest launch to date, Luke E. Chance and the Book of Luck.
Set in Egypt in front of the Great Pyramids of Giza, the game allows players to assist Luke E. Chance; a hero on a mission to find anything of value that can be donated to reputable museums for all to enjoy.
Luke stumbles across an old parchment, detailing a lost book that is said to offer power like no other seen before. Its location has only previously been based on speculation, but now Luke is on the trail and off to Egypt in search of the Book of Luck.
The Book of Luck introduces players to a beautifully-crafted 5-reel video slot with a popular mechanic that comes with Gaming Corps' signature twist designed to enhance the player experience. This classic book game comes with three symbols per reel and 10 paylines.
Players can make the most of the three unique features. The first is the Lucky Chance Re-Spin. When players land two Book symbols they gain a second chance at securing Free Spins. The Book symbol is both a Wild and a Scatter respectively; should players land three of them, they will be awarded with 10 Free Spins. Both Book Symbols are held on their reels and the other reels will re-spin for a chance to trigger the Free Spins.
Players can also employ the Lucky Second symbol. When they start playing Free Spins, the player can gamble the selected symbol for a chance to win more or even the elusive Luke E. Chance symbol himself.
Another special feature within the game is the Lucky Bet, where toggling on this enhanced bet increases the player's stake by 60% but more than doubles the chance to trigger Free Spins.  
Connor Blinman, Head of Games at Gaming Corps, said: "Following previous successes this year including Raging Zeus and Aztec Bonus Pot, our team has produced another video slot game that takes classic mechanics to the next level with an engaging story and exciting features.
"Our goal with Luke E. Chance and the Book of Luck is to introduce our intrepid character as the first in a series of adventures we have planned for Luke. In addition, for the game itself we focused on ensuring that this well-known mechanic had added layers of intrigue as fascinating as the character himself. From the mechanic to the theme and artwork, this game is one of our personal favourites!"