Stakelogic Live to change the game with Super Stake Blackjack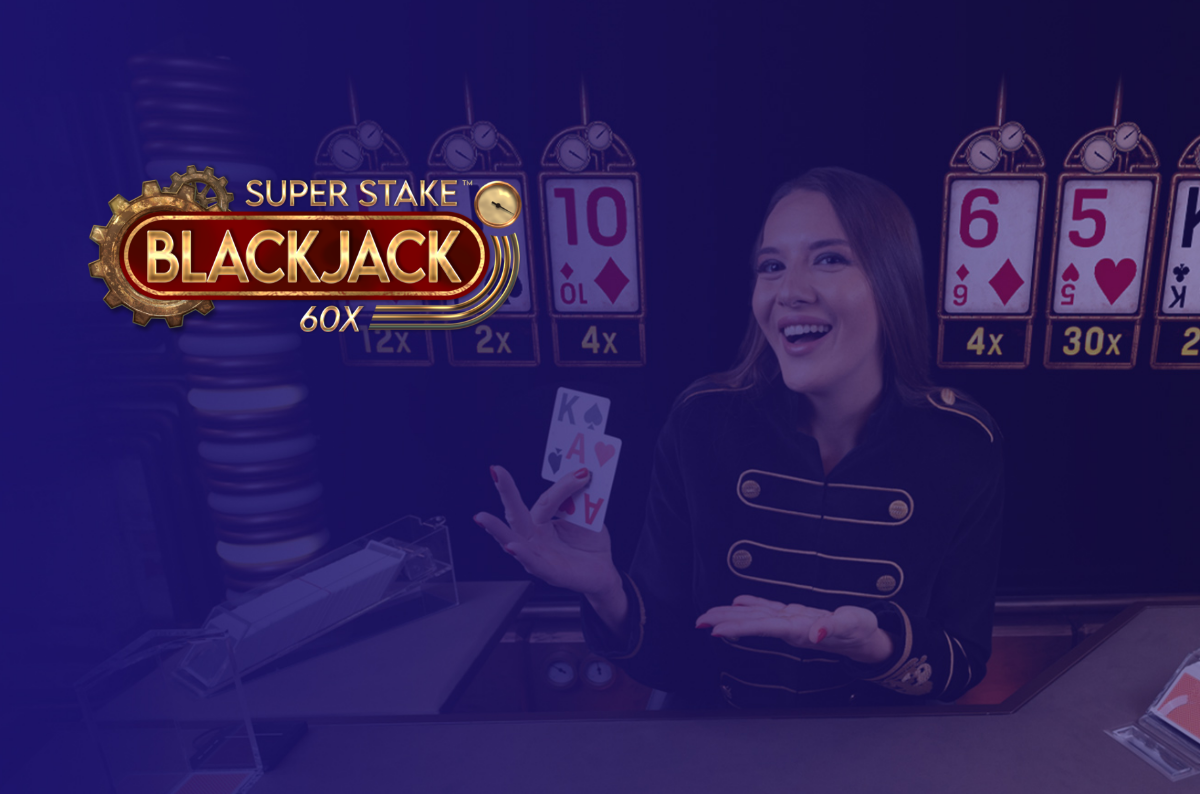 Reading Time:
2
minutes
In-demand provider of premium live dealer content strengthens portfolio with latest title that offers whole new live blackjack experience
It's live dealer blackjack but like you've never seen it before. Stakelogic Live, the go-to provider of premium live content, is once again changing the game with the launch of Super Stake Blackjack, its most thrilling game to date.
Super Stake Blackjack is based on the classic America Blackjack rules, but with gameplay supercharged by combining it with the provider's innovative Super Stake feature. This sees Win Multipliers appear on screen in the beginning of each round as Golden Cards.
First, let's take a closer look at the base game. Super Stake Blackjack is scalable and can be played by multiple players at once. The game is based on the optimal BlackJack strategy, where HIT/STAND decisions will be made automatically. After the hand is dealt, players can choose whether to Split, No Split, Double or No Double – the simple choice of Split or Double makes it ideal for new players. In case both the player's cards match the Golden Cards, players will be able to make any Blackjack decision without optimal strategy.
Super Stake allows players to Multiply their main bet from x2 all the way up to x60. Players must cover a 50% fee in addition to their bet to activate Super Stake.
Once bets are closed, the screen behind the wheel then displays six Golden Cards at random. Each card has a Multiplier value of either x2, x3, x4, x5, x6, x8, x10, x12, x15 or x30.
If the player's card matches one or two of the Golden Cards and they win their hand, their initial bet will be Multiplied by the value shown on both cards, up to a maximum of x60. If none of their cards matches the Golden Cards, they will receive the standard BlackJack payouts.
If that wasn't enough big-win action, Super Stake Blackjack has four side bets for players to choose from including Golden Pairs, 3, Golden 3 and Buzz-T.
Golden Pairs – if the first two player cards are a pair combination, the player receives a prize.
3 – If the three cards (player's first two and the dealer's first) create one of five different combinations, the player receives a payout.
Golden 3 – The player receives a payout if the first three cards form a three-card poker hand.
Buzz-T – players bet that the dealer will bust.
Richard Walker, Head of Live at Stakelogic, said: "Blackjack is a live casino staple but with Super Stake Blackjack we have taken the player experience to a whole new level. This means that players can enjoy the core blackjack experience while interacting with the dealer and take advantage of amplified big-win potential.
The addition of not one, not two, but four side bets make this a varied and compelling live blackjack title that will appeal to all player types from seasoned blackjackers to those trying to beat the dealer for the very first time."
Betbazar enhances its iGaming marketplace with Mancala Gaming deal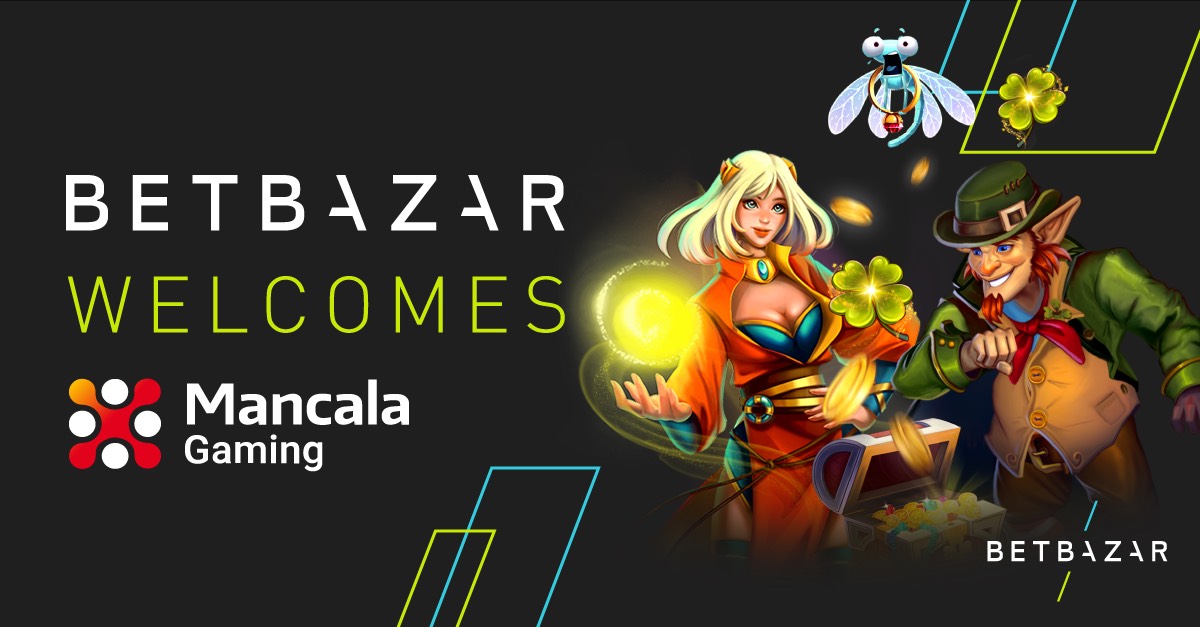 Reading Time:
< 1
minute
Betbazar, a B2B worldwide iGaming marketplace, has struck a new partnership with Prague-based online games provider Mancala Gaming.
This progressive deal means that Mancala Gaming's extensive portfolio of appealing games is now accessible to Betbazar's tier-one operator partners who are active across regulated markets in Europe, Latin America and Asia.
Betbazar continues to set a new sales standard through sourcing specialist iGaming products like Mancala's titles and advising on their role within existing strategies to deliver growth to its partners. Welcoming Mancala's offering to its marketplace further enhances Betbazar's mission of providing a complete iGaming service that includes Esports, slots, Provably Fair Games and Live Casino.
Some of the most recognised games to spin out of the Mancala studio are Wild Velvet, Book of Wealth, Candy Clash and Portal Master slot.
In February Betbazar is exhibiting at ICE365 in London and its stand is located at S4-241.
Max Sevostianov, Betbazar COO, commented: "Mancala Gaming's online slots have rightfully earned a stellar reputation within the iGaming space for attracting Gen Y players and our b2b marketplace will help them accelerate their growth by sourcing sales leads. We're in a unique position of being able to deliver long-term, sustainable growth by truly understanding what our partners need."
Nikita Gorskov, CEO at Mancala Gaming added: "We are extremely happy to start our fruitful cooperation with our friends at Betbazar. Not only are they amazing professionals of their respective sphere, but they are a caring and dynamic company that is ready to take on new challenges. We look forward to many years of working together."
Sorare Partners with Premier League to Launch Digital Player Cards for Fantasy Football Game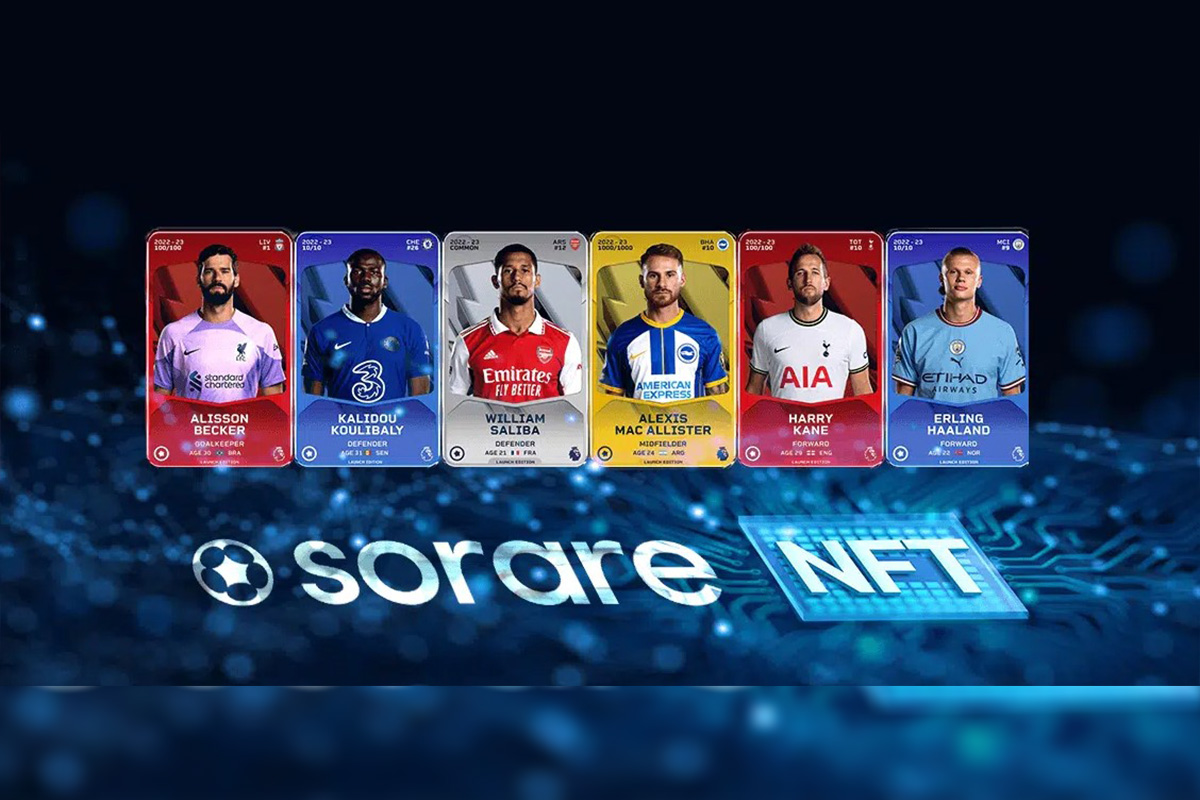 Reading Time:
2
minutes
Sorare, the global sports entertainment company, has signed a four-year licensing partnership with the Premier League.
The agreement will allow Sorare to release digital cards of players from all 20 Premier League clubs as part of its free-to-play online fantasy football game and will provide fans with another way to connect with their favourite clubs and players.
Just like a team manager, Premier League fans can now buy, sell, collect, and build teams with officially licensed digital player cards, and compete with their teams in Sorare's free fantasy football game for rewards. To mark the new partnership, Sorare has also launched exciting new gameplay features including league-specific competitions, draft-based gameplay, and capped-mode competitions.
The Premier League is the world's most watched football competition with a long history of entertaining sports audiences within the UK and internationally. Premier League games are broadcast to 880 million households in 188 countries, with 90 broadcasters and more than 400 channels showing games. The Premier League and its clubs count almost a billion followers on social media.
With more than three million users worldwide, Sorare is one of the world's most popular online sports games and offers the Premier League another way to engage with its supporters.
Sorare has experienced incredible demand and hypergrowth since its launch in 2018, partnering with over 300 sports organisations to launch cards of their players, including Spain's LaLiga, Germany's Bundesliga, and Italy's Serie A. In 2022, it also expanded into two new sports – baseball and basketball – by partnering with the NBA and MLB and this latest partnership is a major milestone for the company. Sorare also has athletes Serena Williams, Lionel Messi, Zinedine Zidane, Rio Ferdinand, Antoine Griezmann, Gerard Piqué, Blake Griffin, and Rudy Gobert among its investors, ambassadors, and advisors.
Richard Masters, Chief Executive of the Premier League, said: "The way that supporters follow their favourite teams and players is evolving and the Premier League is always looking for ways to engage with fans. Sorare's digital cards and innovative online game represent a new way for them to feel closer to the Premier League whether they are watching in the stadium or from around the world. We believe that Sorare are the ideal partner for the Premier League and we look forward to working closely together."
Nicolas Julia, CEO and co-founder of Sorare, said: "The Premier League is a truly global competition and has been the home to so many iconic moments and players over the last 30 years. As football fans ourselves, this partnership is something we've dreamt of since we founded the business. It's a major milestone for us as we pursue our goal to build a compelling global sports community for fans and we're extremely proud to have now partnered with three of the biggest sports leagues in the world: the Premier League, NBA and MLB. We're incredibly excited and can't wait to see fans play with Premier League cards in our tournaments."
game – the German Games Industry Association celebrates its fifth anniversary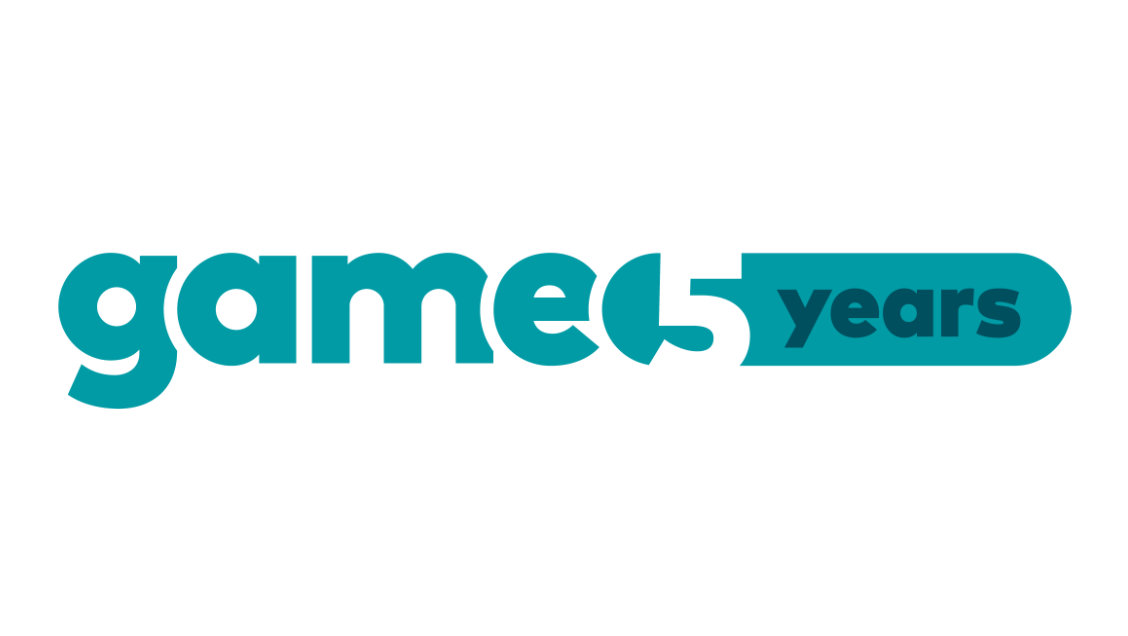 Reading Time:
2
minutes
game – the German Games Industry Association is celebrating its fifth anniversary. It was on 29 January 2018 that the BIU and GAME completed their merger.
The new organisation was home to approx. 180 members when it began. Now, five years later, game has long since grown to more than 400 members. Since completing the merger, the association has spoken for and successfully represented the interests of the games industry as a whole. There have been numerous positive developments to report: the subsidiaries Entertainment Software Self-Regulation Body (USK) and Foundation for Digital Games Culture (Stiftung Digitale Spielekultur) have both grown during this period, while new subsidiaries such as devcom and the esports player foundation have been welcomed to the game family. Thanks to game's regional offices, the games industry is now represented throughout Germany. In order to supplement the existing, in some cases long-standing, regional associations, game joined with local companies to establish seven new regional offices. As a result, the games industry has been able to celebrate a series of successes in Germany's federal states and growing support from many federal state governments, something evidenced among other things by increased funding for regional support programmes. Both gamescom, the world's biggest event for computer and video games, and the German Computer Games Awards (DCP) have been able to achieve numerous milestones over the past five years. The industry's unified voice has also found an audience with policymakers: from the introduction of funding for the games industry and the establishment of a dedicated games department to the creation of a games strategy, the German government has done a great deal at the federal level these past five years to strengthen Germany as a games industry hub – and game has been a huge part of these efforts.
'The past five years have supplied a clear demonstration of just how much we can achieve now that we are working together and our industry is speaking with a single voice,' says Felix Falk, Managing Director of game – the German Games Industry Association.
'With our association of more than 400 members and our institutions, we have created a powerful structure – and we are using this structure to raise the profile of games and of our industry, create opportunities, counter risks, and deliver effective assistance to stakeholders in Germany's growing games ecosystem. We owe a particularly big thank you to our entire team and our many dedicated members. I am also grateful for the statements made by political figures on the occasion of our anniversary, something that underscores the government's focus on and appreciation of our industry. All of this represents a strong foundation for the future as we continue to pursue our mission of making Germany the best games location. We have big plans, and our association and industry have never been in a better position to make these a reality than we are today.'