Exclusive Q&A w/ Stuart McCarthy, Head of Product & Program at Yggdrasil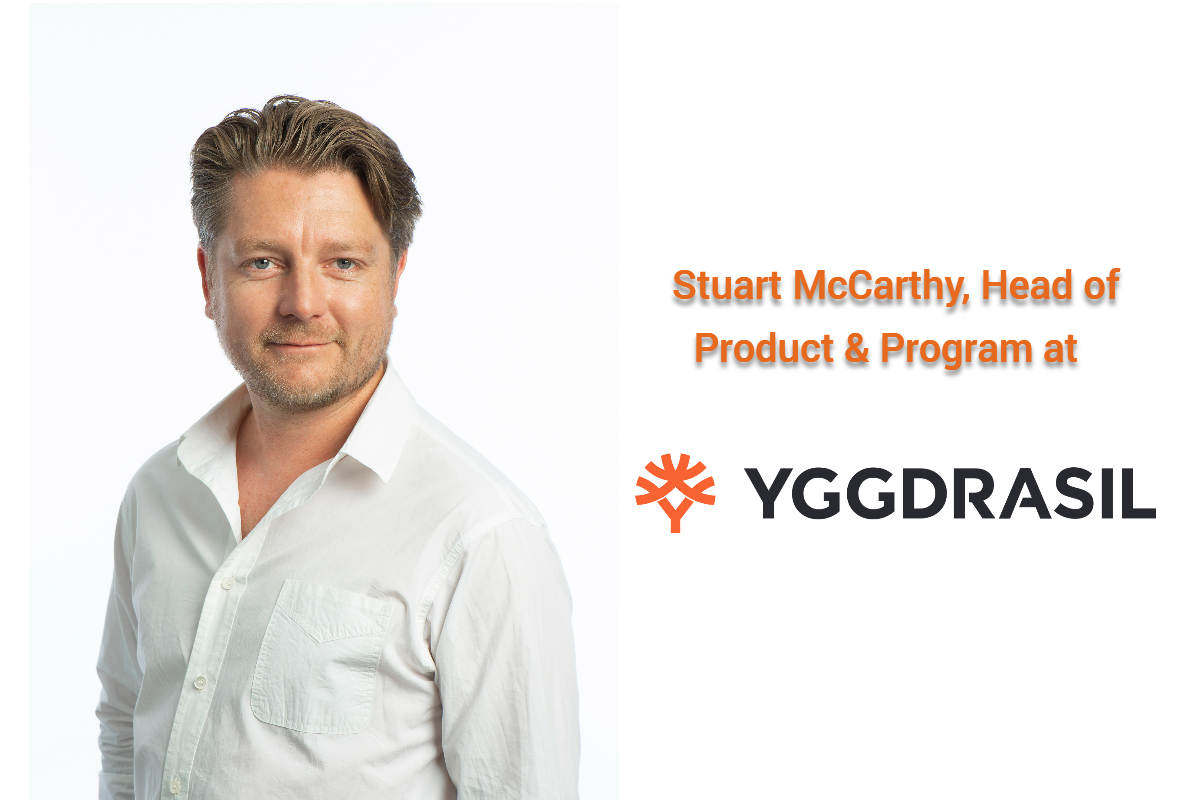 Reading Time:
3
minutes
Games designed to piggyback on popular entertainment themes have been proven to perform well in emerging online markets including the United States. With exclusive IP rights often very expensive, we look at the key factors involved in creating games that appeal to fans of well-loved films, TV shows and video games.
What are the main aspects to consider when designing a game that can tap into the buzz around an upcoming release in the world of entertainment?
At Yggdrasil, we released our first Vikings game a few years after the hit TV series Vikings first aired. It was mainly developed to tie in with the norse mythology and our Scandinavian heritage, however it cannot be denied that the game series' popularity has been boosted by the large following of the TV show.
Vikings is of course a large part of Nordic history and has been portrayed numerous times in popular culture and therefore also makes a good theme for slot games. Our Vikings portfolio has been further enhanced with each new title we release. Just like a TV series or a film, we have developed characters that return in all of the games, and we create a storyline around them. This way, we build some familiarity which ensures players come back.
What types of content – genre of film or TV show, for example – are suitable for designing a game around, and are there any which are out of bounds?
Out of bounds is an interesting term. Over the years, there would have been a lot of taboo topics that we didn't go near but that seems to have changed with the advent of more 'challenging' themes for slot games seen recently.
Back on topic, game shows have always been the obvious cross over between mainstream TV and gaming with Wheel of Fortune, Who Wants to be a Millionaire and Deal or No Deal being prime examples of where players fundamentally understand the mechanics and are therefore comfortable or excited to play the slot because they have watched the shows.
Outside of that, the world is your oyster really and working with existing popular themes gives developers real scope to think outside the box and really be creative. Most themes can be turned into a game and if it works for film and TV, it's likely to be also popular with slot players. Inspiration doesn't have to come from just film and TV, with video games for example being another great source for ideas. Many popular video games have later been turned into films and TV, highlighting that it can go both ways. The trick is then to ensure the mechanics and features of the slot work well with the theme to create an exciting and entertaining experience.
Is it more important to consider creating this type of content with an eye on emerging markets, where typical online game genres might be less familiar?

I wouldn't say so. Often, big hit shows, films or video games become a global phenomenon, meaning a casino product with a particular theme will appeal to a wide audience across numerous markets. When we develop our content, we always try to ensure it will attract as many player demographics as possible, and often themes from popular culture works really well.
What legal aspects need to be considered to avoid straying too close to an original IP?

We don't try to imitate or copy existing franchises, we want to create our own take, inspired by a popular theme. We therefore work hard to develop our own characters and stories, as showcased in the Vikings series.
Exclusive Pre-ICE interview with Nadiya Attard, CCO at Relax Gaming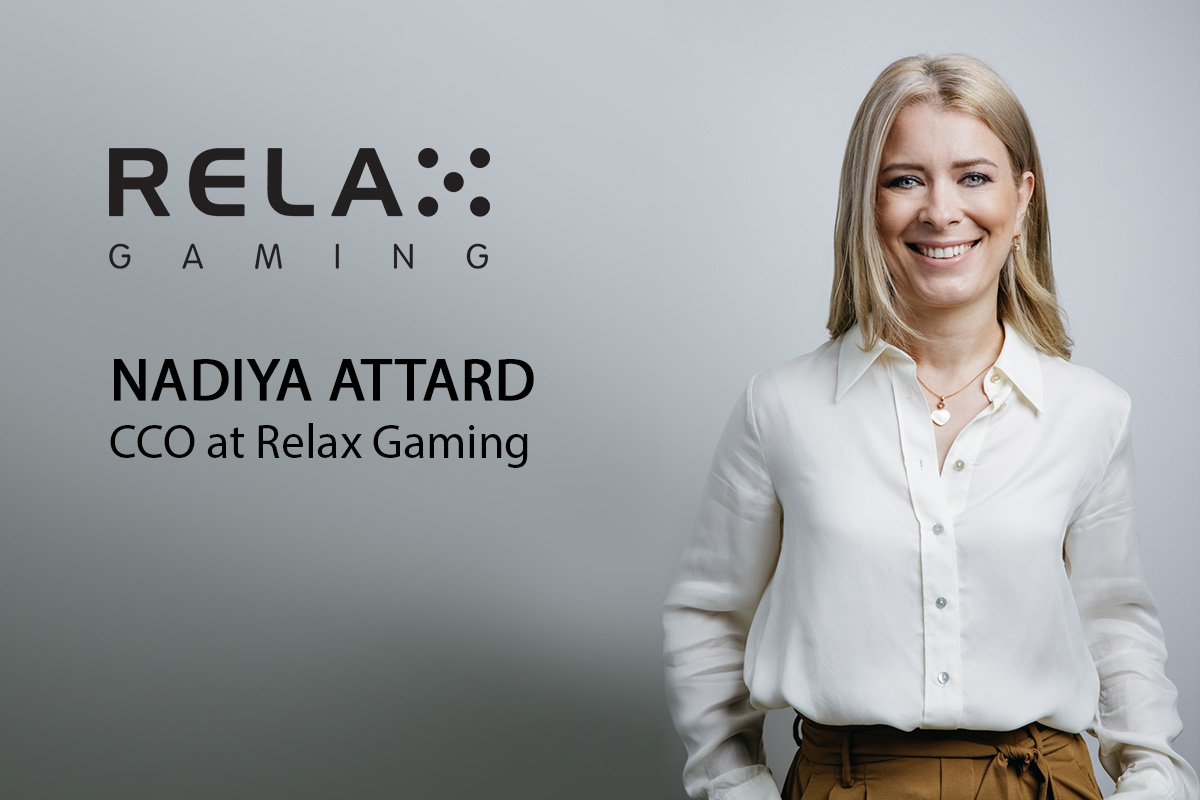 Reading Time:
3
minutes
Having been promoted to Chief Commercial Officer this time last year, European Gaming took the time to sit down with Nadiya Attard to take a look back at the record-breaking year enjoyed by Relax Gaming.
We also discussed her own philosophy as CCO of a major iGaming powerhouse and looked ahead to what Relax has in store for ICE 2023 and the rest of the year!
Relax has had a record-breaking 2022, before we get started, can you talk us through the secrets behind such fantastic success and some highlights, namely Relax Rush, Dream Drop and Money Train 3?
Relax Gaming has been fortunate to enjoy a phenomenal year in 2022 and exceed expectations on all fronts. If I had to boil it down to a few key qualities that lead to this success they would be – solid technical foundations that help us provide a stable platform, meeting key deadlines and bringing our unique ideas to life, integrity in our service, incredible quality standards, and the fantastic team behind it all. Each one of these forms a foundation block for our business.
Onto Relax and the team – I'm sure plenty of our European Gaming readers know you already, but for those who don't, can you tell us a bit about yourself and how you lead as CCO?
I'd describe myself as very energetic and ambitious, throughout my 20 years of experience in the industry I've built up an extensive portfolio of deal closures and professional achievements. On a more personal level, I tend to do things differently and swim against the current in all aspects of my life, but especially in my management style.
I like to lead as a manager and operate as a teammate, ensuring that my colleagues are motivated, growing in their field and being rewarded effectively. In our sales team, you'll notice some re-shuffling from time to time as I believe in letting people adjust their roles to their passions and investing in our current superstars before hiring externally.
Looking to ICE, which we're sure Relax is very excited about, what's in store for the show and what can visitors look forward to seeing at the Relax stand?
This will be the first ICE expo where Relax is physically present with a pop-up hub (N4-300) rather than meeting rooms, and we're so excited to welcome new and existing customers throughout the 3 days. Our schedules are already almost full, and we can't wait to give clients an exclusive sneak peek at what's coming up in 2023.
On 2023 – we're sure you've got plenty of exciting games lined up to delight players, without giving too much away, can you give us any hints or tips as to what we can expect to see this year?
There's a lot to look forward to in 2023 including our star of the quarter Book of Power, which was produced in collaboration with CasinoGrounds and is piquing the interest of many operators at the moment.
We also have big plans to strengthen our foothold in regulated markets such as Ontario, Spain, Italy and Greece. Elsewhere Dream Drop Jackpots will be leveraging its strengths this year with a huge release over the Summer – We won't give anything away here but pop by our stand for some juicy details!
Last but not least, Dream Drop has been absolutely revolutionary for players, how much of a difference do you see the Relax style of Jackpots making when it comes to inspiring future creations?
Our Dream Drop Jackpots product has been a great success since its debut in May 2022. Operators who integrated the promo tools and the famous Dream Drop Ticker (in-lobby jackpot status) have had recorded particularly positive results, and we'll be boosting this further throughout the year with new promo tools that will be available across the Relax portfolio and P2P partners.
We've had jackpots dropping continuously and the numbers climb higher up the ranks each month. Emulating this level of success will prove tricky, as any supplier would require a vast distribution network combined with a secure and robust system of operation that extends well beyond the pure game mechanic and flow, there's a lot more than meets the eye when it comes to a mechanic of this kind!
Exclusive Q&A w/ Chris Nikolopoulos, Chief Commercial Officer at BETBY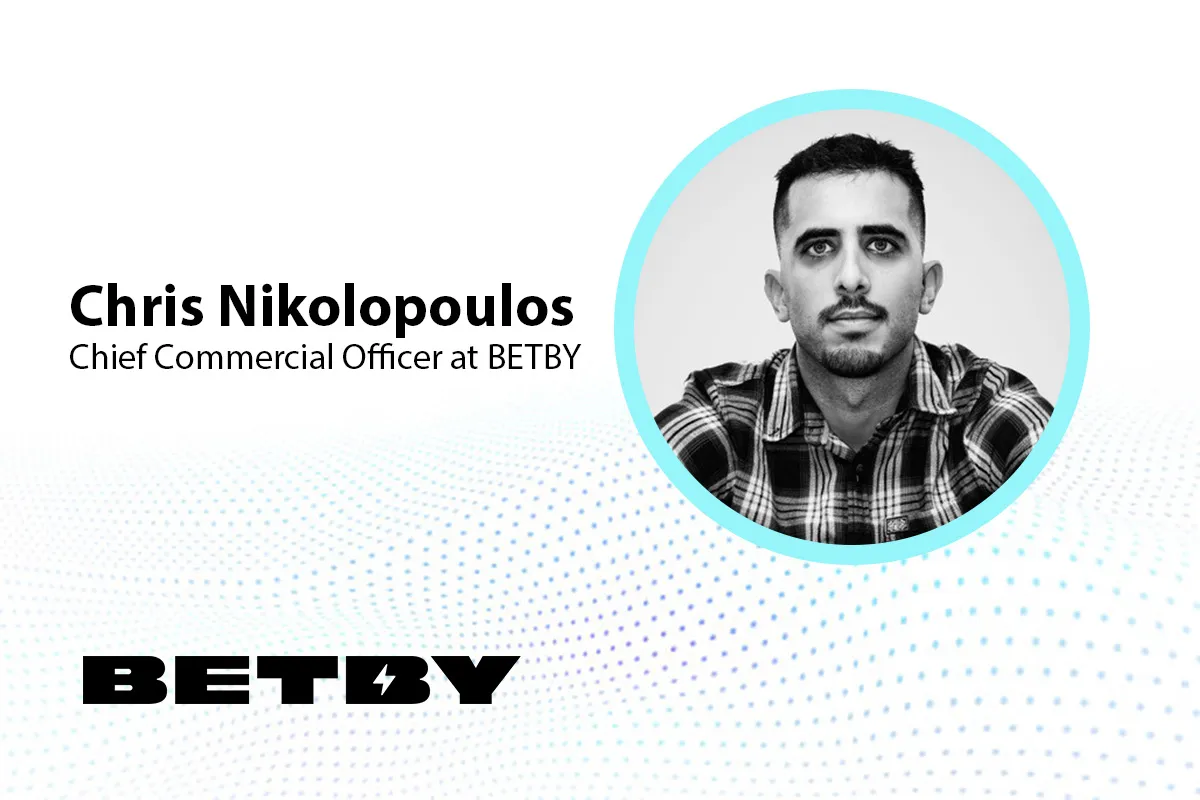 Reading Time:
2
minutes
Chris Nikolopoulos, Chief Commercial Officer at BETBY, sits down with European Gaming to discuss the year in review, what to expect from the sportsbook provider at ICE, and what is next for the thrilling Betby.Games vertical.
What were your key takeaways from 2022?
2022 showcased the resilience of BETBY and the audiences that we supply.
We continued on a rapid growth trend, almost doubling our team, and releasing several new tools across our fully managed sportsbook solution and our Betby.Games vertical.
The opening of an amazing new office just off the Adriatic coast in Budva was a massive highlight and a testament to our success as we grew our business. We entered new markets and forged new partnerships while all our existing partners continued to trust our platforms and this gives us confidence to continue along the same path.
With all of these positives happening when the world faces such an uncertain time given the war in Ukraine and various financial issues across the globe, we have regrouped and doubled our efforts to ensure that we have a big focus on supporting the well-being of our people and society as a whole.
How successful has the Betby.Games range been, and what are your plans for it next?
Betby.Games has proven over the last year that it can be used as an addition to any existing sportsbook software or as a stand-alone iGaming content module by all B2C operators and B2B providers.
We have decided to continue empowering the Betby.Games vertical, which is now an independent business unit within BETBY's ecosystem, with further game releases as well as extra development with the data feed management options which we provide.
To show the solutions' growth, there will be over five new sports and leagues coming in 2023, including FIFA Volta, NBA Streetball and others. Together with our existing platform, Betby.Games is the most complete and powerful virtual esports offering in the industry and we cannot wait to see the product develop even further.
What will you be showcasing at ICE?
We are always happy to attend ICE London because it is an excellent opportunity to catch up with friends, colleagues and partners.
We will be showcasing our fully managed sportsbook as well as our Betby.Games portfolio. Attendees will learn all about our new developments including new, automated and more powerful risk management segmentation tools and our new and already successful Tournament Widget.
Not only that, but we will be highlighting our capabilities with data feed integration setup, which is already one of the most powerful in the industry, as it caters for eight full data feed solutions already.
Finally, what are your goals for 2023?
Our goal is to provide our people with the right environment, the right tools, and the right environment to be happy, productive, and safe.
BETBY will continue listening and catering for operator needs, just like we have been for all these years. It is safe to say that we will continue paying close attention to emerging markets all around the world, such as LATAM and Africa where we want to establish our business even further and enjoy the opportunities that these markets will provide.
Andrzej Hyla: Let's break the ICE at booth N7-420!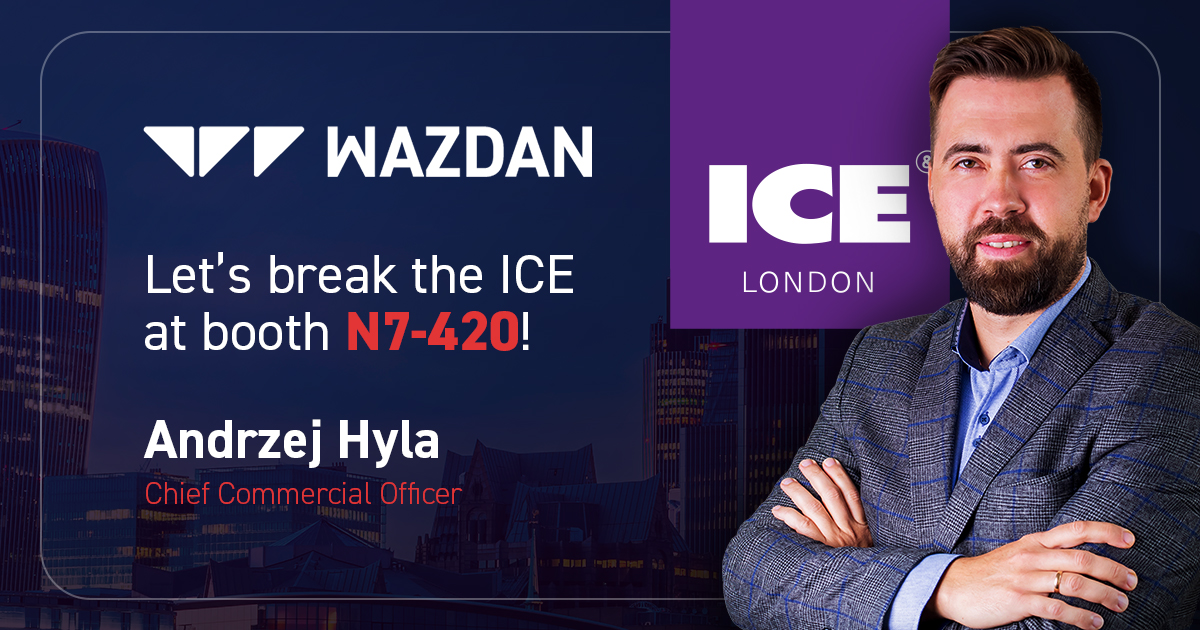 Reading Time:
3
minutes
Andrzej Hyla, Chief Commercial Officer at Wazdan, sat down with European Gaming to discuss its plans for the biggest trade show of the year.
Wazdan will be returning to ICE London 2023, what can we look forward to seeing at your stand this year?
We're very excited about our exhibition at ICE London this year, and we have many things in store for our partners. First and foremost, we look forward to welcoming visitors for a drink at our bar and showcasing our premium offering at our stand, N7-420. Delegates can expect to see both the latest and upcoming titles that are packed with innovative and engagement-boosting features , including: Power of Sun™: Svarog, Hot Slot™: 777 Stars, Hot Slot™: 777 Rubies, Hot Slot™: Great Book of Magic, Mystery Kingdom™: Mystery Bells, Hot Slot™: 777 Cash Out, Hot Slot™: 777 Coins, and 12 Coins™ to name a few.
Wazdan has also prepared a special surprise for our visitors, a Mystery Box Giveaway. Attendees can claim a Mystery Box here and get a special coupon that entitles them to receive some amazing prizes, such as exclusive merchandise, Apple AirPods, fine spirits including Glengoyne 30-Year Old Highland Single Malt Scotch Whisky, and even a chance to go on a luxury trip!
We're very much looking forward to showing off Wazdan to the world and meeting our dear partners.
How has Wazdan been preparing for the event?
As always, it's been a busy time at Wazdan as we always do our best to put on an excellent exhibition for our visitors. We've been working hard to enhance the in-game features and to perfect the  games' design to ensure they're ready for action on the big day.
Meanwhile, Wazdan team is preparing for the show by scheduling meetings with our partners, as well as getting the gifts ready for the Mystery Box giveaway.
We are also being kept busy with two awards ceremonies. Firstly, our top-performing 9 Coins™ slot has been recognised and shortlisted for the Global Gaming Awards, with the awards ceremony being held on the 6th of February. Additionally, the Online Sports Betting Operator category is being sponsored by Wazdan, and Michał Imiołek, our CEO will be a part of the judging panel for the entire event. Wazdan has been also nominated in two International Gaming Awards (IGA) categories, which results will be announced at a prestigious ceremony during the week of ICE London 2023.
Following a string of new games in January, can you tell us a bit more about the upcoming releases you have in store?
We started off this new year with amazing titles that are getting recognised already. The Power of Sun™: Svarog slot, which features the popular Hold the Jackpot bonus round, as well as our flagship engagement-boosting Cash Infinity™ and Sticky to Infinity™ tools, has been shortlisted for the One to Watch Award by SlotsWise. Last week we've also released a new retro title, Hot Slot™: 777 Stars, which attracts players with a thrilling 9 Stars Jackpot and sets the path for the new editions of the series.
Since the Hot Slot™ series proved to be a tremendous hit with players when it was released last year, we have prepared a number of new impressive classic slots. These include an easy-to-understand Hot Slot™: 777 Rubies with four Jackpots that are easier to hit thanks to the Magic Respin feature, as well as Hot Slot™: Great Book of Magic with entertaining Free Spins with Expanding Bonus symbols and engaging Collect to Infinity™ and Sticky to Infinity™ mechanics. Coming next will be Hot Slot™ 777 Cash Out and Hot Slot™: 777 Coins, both with a brand-new Cash Out feature.
We've also got a surprise in store for players with Mystery Kingdom™: Mystery Bells, which offers some ultra-engaging features like Cash Infinity™, Hold the Jackpot, and the innovative One Click to the Grand Jackpot mechanic. Rounding off our new releases we've got a return of Cash Infinity™ in 12 Coins™, as a new addition to our top-performing game series.
Wazdan has already outlined its exciting roadmap for the first quarter of this year, what else can we expect in 2023?
This year we really want to focus the operator's attention on Wazdan's Cash Drop and Mystery Drop promotional tools which have proven to deliver great results.
During ICE, we will also be inviting operators to join our network promotions which include an eye-catching prize pool of €1,000,000, fully covered by Wazdan, as well as full technical support, all marketing assets and graphic materials, and a free opt-in. The whole setup is in our back office so there's no effort required on the operator's end.
With our Mystery Drop promotions, players will be able to win instant cash rewards in our top-performing slots, including 9 Coins™, Burniing Sun™, Magic Spins™, Power of Sun™: Svarog, and Hot Slot™: 777 Crown. As a supplier of premium games, we feel it is important to captivate players with new engaging content and promotional tools and that will remain a priority for us as we tackle 2023.