The importance of reg-tech for new market expansion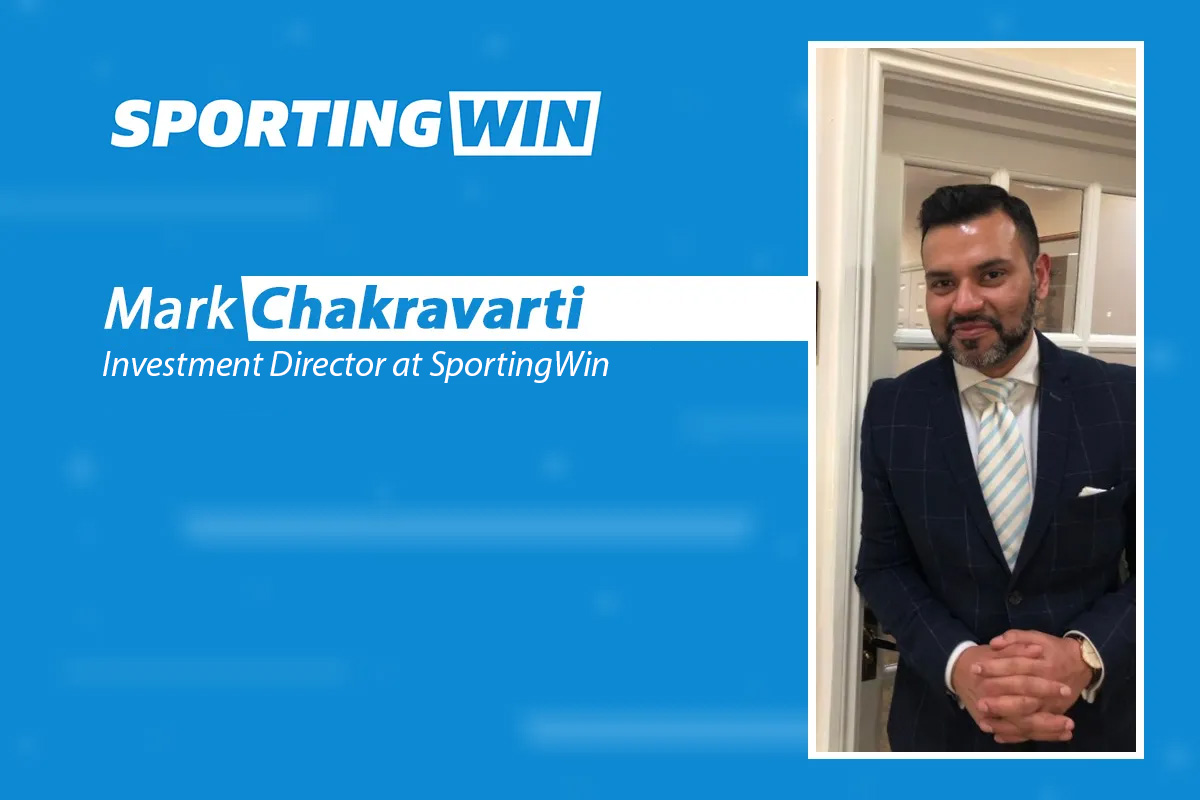 Reading Time:
4
minutes
Mark Chakravarti, Investment Director at SportingWin, talks about the operator's experience of securing a licence in Bulgaria and how it will now use its in-house regulatory platform to enter additional European markets  
I would argue that a proprietary regulatory platform is the most important thing for operators looking to drive European market expansion.  Without a modern, agile platform that provides the insight that regulators require, licence applications will be drawn out for months and even years.
At SportingWin, we came to learn this the hard way.
When we started the business back in 2019, we identified Bulgaria as being a market of huge potential and one that we were keen to make our debut. Based on our assessment, AGR would hit 20% a year for the next five years, leading to a market value of €500m per year.
We then set about compiling the legal paperwork required by the National Revenue Agency for the licence application – this was a significant task in its own right, but we would soon learn that this was just the very start of the process.
The Bulgarian regulator is one of the most stringent in the world, which of course is a good thing. It ensures that the operators that do secure approval to enter the market are of the highest calibre especially when it comes to responsible gambling.
Under its requirements, operators must be able to deliver certain insights and information to the regulator in real time and this in turn requires a powerful, agile regulatory platform. Ultimately, we took the decision to develop this technology in-house.
While this was the right course of action, it significantly slowed down our licence application process while the regulator and our in-house development team worked together to ensure that it was fully compliant with its requirements.
We eventually reached the point where the National Revenue Agency was happy with the paperwork we submitted and our proprietary reg-tech platform, giving us the green light to enter the market in January 2021. Since then, we have gained incredible traction with players.
As with most operators, we are now looking to take SportingWin into additional markets and our in-house developed regulatory platform will be the foundation for building out our presence across the region. It really is impressive and now that it has been certified in Bulgaria, it can be used elsewhere.
We have identified Romania as our next market and while we have yet to submit our application to the regulator, our proprietary regulatory platform will ensure it is a much easier – and faster – process than that in Bulgaria.
This is for several reasons. Given just how stringent the National Revenue Agency is with its standards and enforcing them, other jurisdictions are happy to approve our platform without subjecting it to the same level of scrutiny again.
The same applies to a lot of the paperwork that we completed as part of our application in Bulgaria – for example, the Romanian regulator is happy to carry this over as well as the technical and software certifications that we were granted.
Of course, local regulators will still carry out their own investigations and will want to test certain aspects of our platforms, tech and software, but much of the hard work has already been done and this will allow us to enter additional markets at pace – we anticipate being live in Romania in H1.
In addition to an in-house regulatory platform, approved paperwork and the experience of having been through a licence application, the final piece of the puzzle operators need is a European trademark for their brand/brands.
We have recently secured this for SportingWin and it really does put us in the driving seat to identify and enter regulated European markets with an incredibly strong brand, superior product offering and a powerful regulatory platform running in the background.
Because of this, SportingWin is an attractive proposition for investors looking to join our success story. Due to the technical foundations we have in place, the investment we secure is pumped into marketing our brand in each country, which in turn allows us to generate significant share quickly.
Despite having been live in Bulgaria for only a year, we have a large and loyal player base and in Q4, generated €500,000 in NGR. This is set to grow significantly off the back of our recently-announced partnership with Pinnacle, allowing us to add a betting exchange to our offering for the first time.
As with most small to medium-sized operators, the team behind SportingWin has a long-term plan for the business and that is to grow it into an exciting acquisition opportunity for one of the power players looking to build their presence in regulated markets across Europe.
Without our proprietary regulator platform, European trademark and growing collection of licences, SportingWin would simply not be on the radar of these organisations, let alone be considered a serious M&A opportunity.
Of course, there is still a lot of work to do before we reach that chapter of our story but given that the founders of SportingWin have built and sold betting businesses before, it is one that I am confident we will write in next to no time at all.
Meanwhile, we will continue to use our regulatory platform to launch our player-favourite brand and superior betting experience into markets across Europe, generating substantial revenues from each of the jurisdictions we target.
FeniBet partners with Stakelogic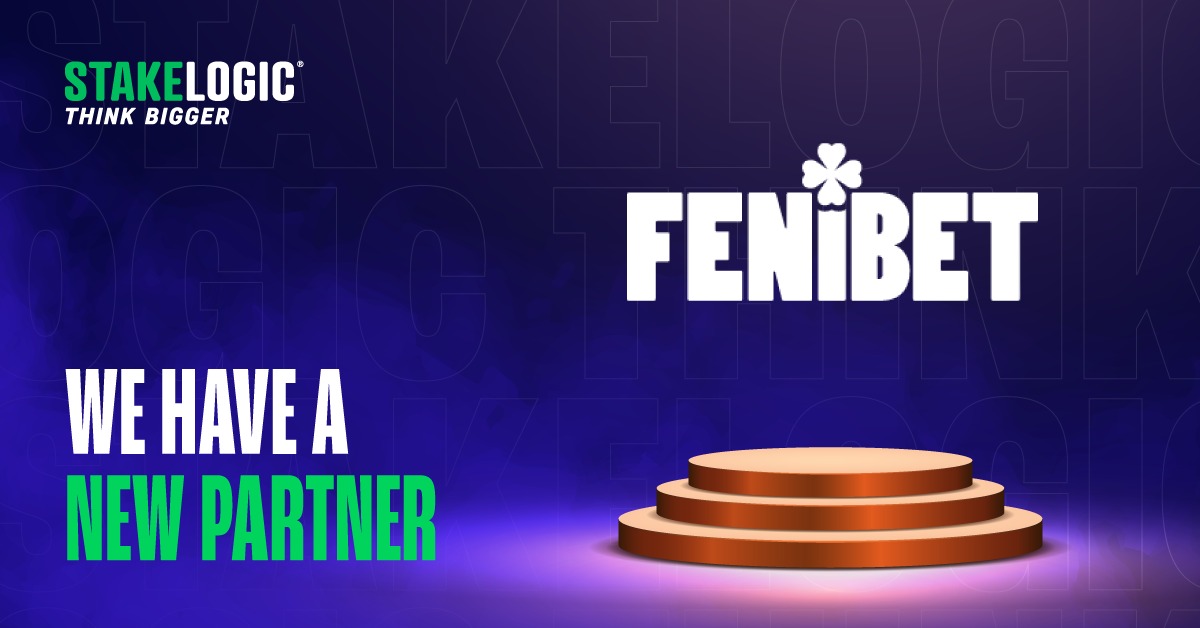 Reading Time:
< 1
minute
Latvian online casino operators strengthen their presence in the market with in-demand developer's classic slots and modern video slots
Stakelogic strengthens its position in the Latvian market as one of the leading providers of classic and video slot content, by partnering with FeniBet – a top newcomer in the online casino segment in Latvia.
The partnership will strengthen FeniBet's game portfolio, thus, position in the market, as one of the leading, and fast-growing online entertainment providers.
Stakelogic is one of the leaders in classic slots, with a very wide range of games, especially fruit-themed games, which are among the most popular worldwide. Stakelogic games offer a unique gaming experience – a series of classic slot games with excellent graphics, bonus features, and multipliers, and with one of the main game features – Super Stake, available across a wide range of the provider's classic and modern video slot games. This gives users maximum experience – a high-class game in all of its aspects – graphics, sound, mechanics, and, of course, bonuses.
World's top games Cash Express, Wild Buzz, El Cowboy Megaways, Devil's Trap, and the just-launched Diamond Staxx MultipaysTM – are now even more available in Latvia.
Danila Dzehs, Senior Sales Manager at Stakelogic, said: "FeniBet is a top teir operator in Latvia and this partnership further establishes Stakelogic as a leading content provider. Our games are proven in Latvia and will allow the operator to elevate the experience it offers to players."
Martins Opmanis, Head of IT from FeniBet, added: "Stakelogic is rapidly gaining popularity, and we want our customers to enjoy its classic and modern video slots. We look forward to introducing Stakelogic flagship Super Stake feature to elevate our players' experience on FeniBet."
TOPsport makes Lithuanian slot history with record payout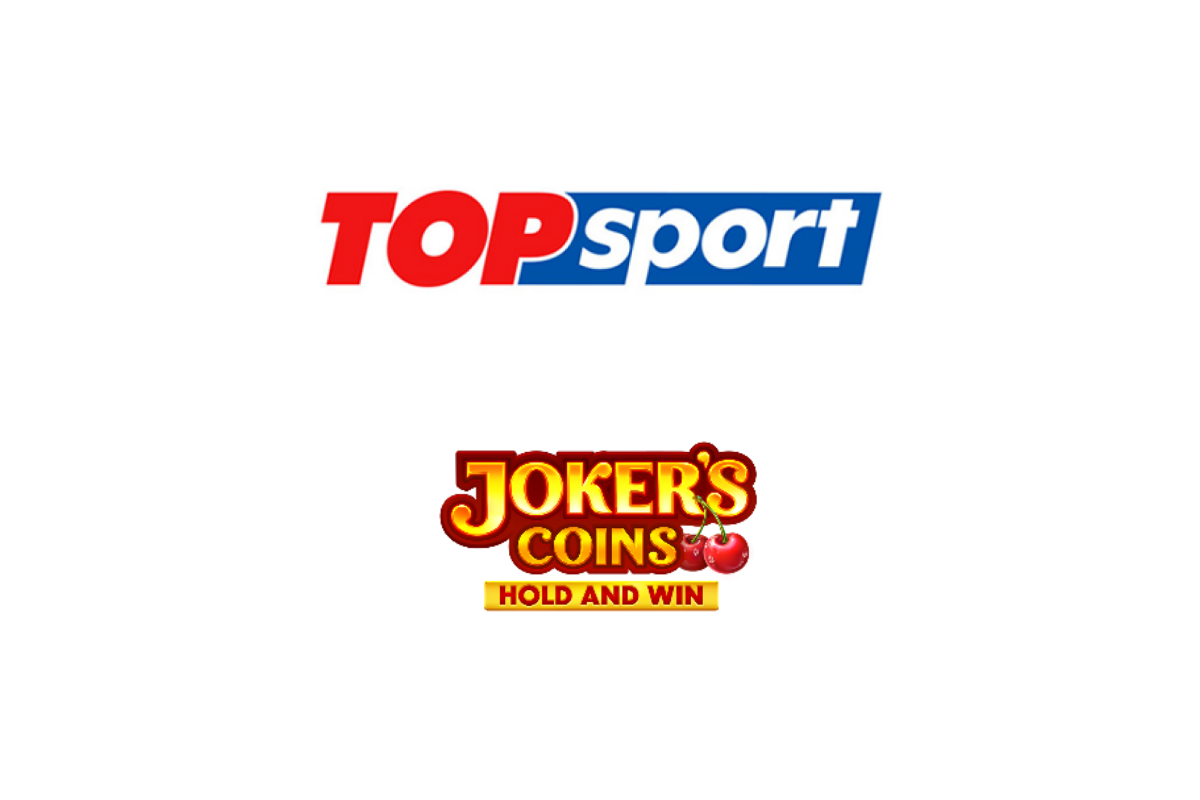 Reading Time:
< 1
minute
One lucky player scoops incredible €305,600 prize
 TOPsport, one of Lithuania's leading online casinos, made iGaming history in the country earlier in February after one customer won over €305,600, the biggest prize ever claimed from a digital slot.
The lucky individual secured the impressive win whilst playing Playson's hugely popular title, Joker's Coins: Hold and Win, showcasing the title's ability to deliver an entertaining experience packed with significant win potential.
Established in 2002, TOPsport is Lithuania's premier online casino and this record slot payout further cements its position as the go-to platform for players across the country. It also further enhances the operator's partnership with Playson, having deployed the developer's wide range of games since 2019.
Released in January 2022, Joker's Coins is still a huge part of Playson's portfolio, propelling the supplier higher in the iGaming world. The slot boasts captivating audio-visuals that, along with the coveted Hold and Win mechanic, have become renowned for increasing player engagement and retention.
Evoplay boosts Baltic reach in Uniclub Lithuania deal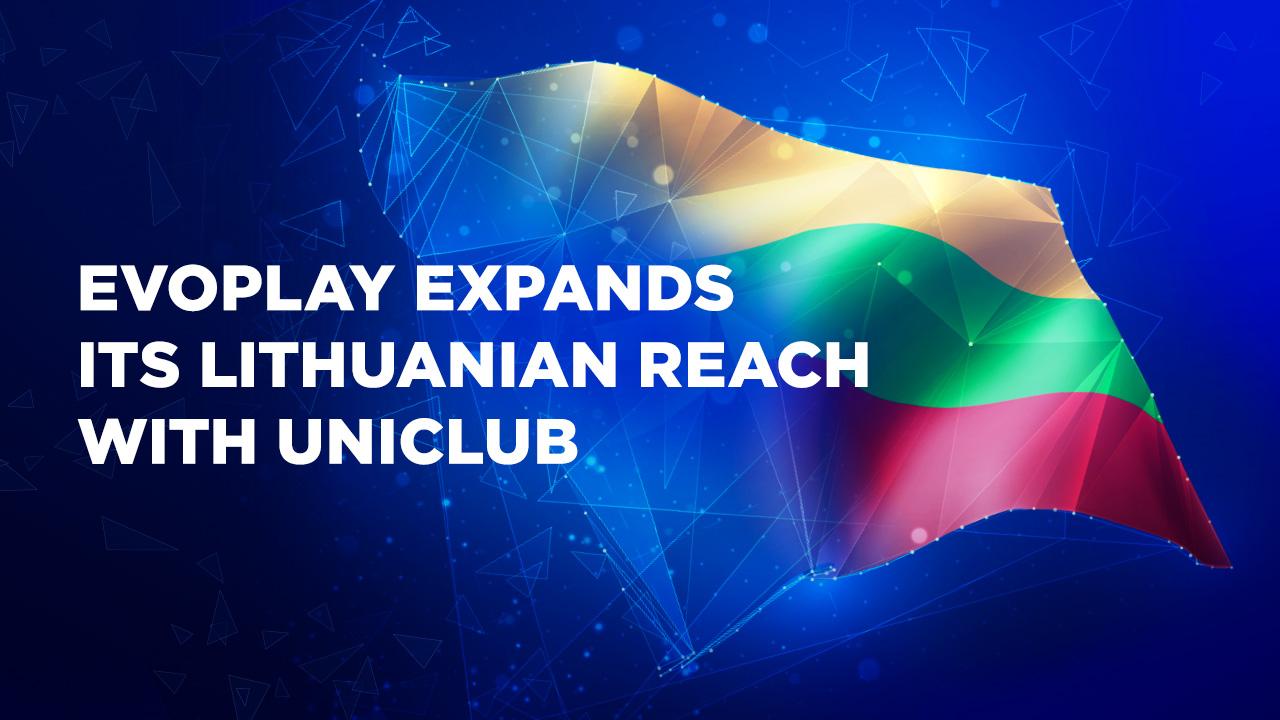 Reading Time:
2
minutes
Award-winning game development studio Evoplay has further expanded its presence in Lithuania by supplying its innovative slots to online casino Uniclub.
The partnership sees the studio integrate 53 of its most engaging games, including the popular Fruit Super Nova series and immersive Ice Mania release. As part of the deal, Uniclub is set to benefit from some of the market's most innovative video slots available, which has firmly cemented Evoplay as a leading European gaming supplier.
The Uniclub.lt website presents Lithuanian players with a diverse selection of games from an extensive line up of industry providers. The operator also offers multiple live betting options, with users able to place bets on a wide range of sports including basketball, football, tennis and e-sports.
Thanks to the partnership, this latest agreement sees Evoplay further strengthen its presence in Lithuania's developing online market.
The award-winning studio first entered the country two years ago, after obtaining a gaming certification from the country's certification standard, Gaming Labs International (GLI).
Commenting on the partnership, Vladimir Malakchi, CCO at Evoplay, said: "As a company with global ambitions, we're always happy to reinforce our foothold and player reach across Europe, delivering some of the best games around.
"The deal with Uniclub allows us to deliver our engaging content to more players in Lithuania and enables us to maintain our impressive commercial momentum. We're hoping 2023 will be a prosperous year for the company and striking deals like this is a great start."
Martynas Matulevičius, Uniclub CEO, added: "We're excited to have added Evoplay's content onto our online casino. The studio has made a name for itself as one o the best and most forward-thinking suppliers in the industry.
"We pride ourselves in being able to offer immersive and high-quality products to our players, therefore, striking deals with the likes of Evoplay is extremely important."
As a leading iGaming studio, Evoplay enjoyed an outstanding 2022 and won SBC's coveted Innovation in Casino Entertainment award. The studio also further established its leading credentials by taking home the only two supplier-focused awards available at 2022's EGR Marketing and Innovation Awards.