With 17.6% CAGR, Casino Management System Market Worth USD 22.56 Billion by 2030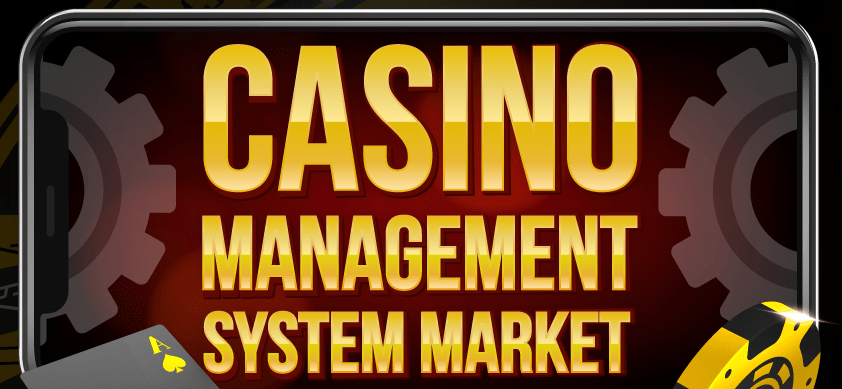 Reading Time:
3
minutes
The global casino management system market size was USD 6.28 billion in 2022. The market is expected to expand from USD 7.24 billion in 2023 to USD 22.56 billion by 2030, exhibiting a CAGR of 17.6% over the forecast period. The surge can be attributed to the growing usage of block chain and cryptocurrencies on online gaming platforms. Fortune Business Insights™ provides this information in its research report, titled "Casino Management System Market Forecast, 2023-2030".
Key Industry Development:
October 2022 – Gaming Innovation Group Inc. (GiG) inked a partnership with Strike Games for the provision of world-class platform solutions. The collaboration involves GiG's player account management, front-end, and Content Management System (CMS).
Report Scope & Segmentation
| | |
| --- | --- |
| Report Coverage | Details |
| Forecast Period | 2023 to 2030 |
| Forecast Period 2023 to 2030 CAGR | 17.6% |
| 2030 Value Projection | USD 22.56 Billion |
| Base Year | 2022 |
| Casino Management System Market Size in 2022 | USD 6.28 Billion |
| Historical Data for | 2019 to 2021 |
| No. of Pages | 150 |
| Segments covered | Module, Application and Geography |
Key Takeaways
Casino management system market size in North America was USD 3.29 billion in 2022
Major driving factors include the rising need and awareness of advanced security and surveillance systems
By application, accounting segment holds the maximum market share
Global demand is driven by huge fraud and theft occurrences at the casinos
Increasing use of digital currencies will drive the market in the forecast period, 2023-2030
Drivers and Restraints:
Market Share to Rise Due to Growing Inclination Toward Better Management of Security Operations.
One of the prominent factors propelling the casino management system market growth is the increasing concerns over theft and fraud.
This is attributed to high volumes of daily monetary transactions in casinos and increasing demand for advanced solutions.
However, the market growth could be restrained on account of various factors such as rising smartphone penetration and the surging popularity of online gambling platforms.
Segments:
Table Games Segment to Record Substantial Growth Due to Increasing Popularity Among Young Population
On the basis of module, the market for casino management systems is segmented into table games and slot games. The table games segment is expected to register appreciable expansion throughout the forecast period. The segmental expansion can be credited to the rising number of table games such as blackjack, baccarat, red dog, roulette, and craps.
Security & Surveillance Segment to Gain Traction Owing to Rising Need for Security Solutions
By application, the market is subdivided into player tracking, security & surveillance, accounting, gaming analytics, marketing & promotions, and others. The security & surveillance segment is slated to grow at a considerable CAGR over the estimated period. The rise is being driven by the presence of identity theft attacks and fraud in several financial transactions.
On the basis of geography, the market for casino management systems is categorized into North America, Asia Pacific, Europe, and the rest of the world.
Regional Insights:
North America to Lead Owing to Rising CMS Adoption for Customer Retention
The North America casino management system market share is expected to register substantial expansion over the projected period. The rise is impelled by the growing product adoption for customer retention and the improvement of operational efficiency.
The Asia Pacific market is estimated to record considerable growth throughout the study period. The surge can be credited to the increasing introduction of IT systems and solutions.
Competitive Landscape:
Leading Companies Ink Partnership Agreements to Enhance Product Reach
Major players are focused on the adoption of various strategic initiatives. These steps are being adopted for the consolidation of their industry presence. These include mergers, acquisitions, product developments, and the formation of alliances.
List of Key Players Mentioned in the Report:
Ensico CMS d.o.o. (Slovenia)
WIN Technologies Limited (Barcelona)
Novomatic (Austria)
Apex Pro Gaming s.r.o. (Czechia)
CT Gaming (Bulgaria)
Tangam Systems (Canada)
Table Trac, Inc. (U.S.)
Evona (U.K.)
Casinfo Systems (U.S.)
Agilysys NV LLC. (U.S.)
Major Table of Contents:
Global Casino Management System Market Size Estimates and Forecasts, By Segments, 2019-2030

Key Findings
By Module (USD)
By Application (USD)

Accounting
Security & Surveillance
Players Tracking
Marketing & Promotions
Gaming Analytics
Others (Digital Content Management, Etc.)

By Region (USD)

North America
Europe
Asia Pacific
Rest of World (RoW)

North America Casino Management System Market Size Estimates and Forecasts, By Segments, 2019-2030

Key Findings
By Module (USD)
By Application (USD)

Accounting
Security & Surveillance
Players Tracking
Marketing & Promotions
Gaming Analytics
Others (Digital Content Management, Etc.)

By Country (USD)

United States
Canada
Mexico

Europe Casino Management System Market Size Estimates and Forecasts, By Segments, 2019-2030

Key Findings
By Module (USD)
By Application (USD)

Accounting
Security & Surveillance
Players Tracking
Marketing & Promotions
Gaming Analytics
Others (Digital Content Management, Etc.)

By Country (USD)

U.K.
Italy
Ireland
Finland
Sweden
Rest of Europe
Symplify integrates Open AI into its Engagement Ecosystem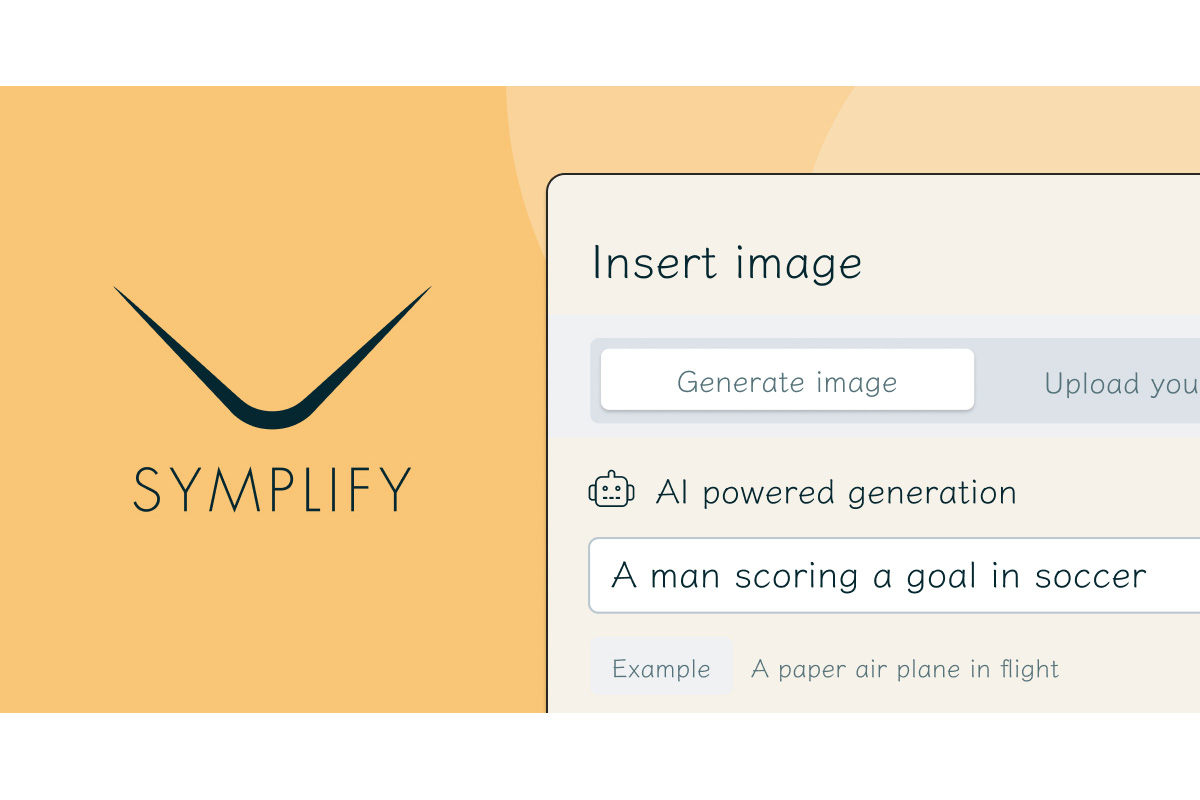 Reading Time:
< 1
minute
Symplify, the Stockholm-based market leader in CRM and AI cloud solutions, has integrated Open AI into its Engagement Ecosystem to optimise client content creation.
Seamlessly utilising Open AI within Symplify's platform will enable existing partners to create custom auto-generated content and imagery across all key marketing channels. The goal is to reduce content production times by up to 60% by providing a faster and more efficient solution for creating high-quality content.
A consistent issue facing clients is acting on the abundance of campaign and journey ideas, as the last stage of production can often be time-consuming. The Open AI integration allows users to easily generate text and images with a simple command within the Symplify Editor, while the copy can be refined and customised to suit specific needs. The resulting high-resolution images are entirely bespoke.
With the integration of Open AI, Symplify users can streamline their content production process, allowing them to focus on other critical aspects of their business.
Symplify's CEO Robert Kimber said: "Symplify's success is underpinned by our belief in futureproofing our partners' businesses and by integrating Open AI into our Engagement Ecosystem we're strengthening that commitment. By optimising the content development we're helping grow our customers' CRM strategies at scale, while offering multi communication channel coverage."
Team Top-G crowned champions of NESC 2023; become first ever Indian female CS:GO team to qualify for World Esports Championships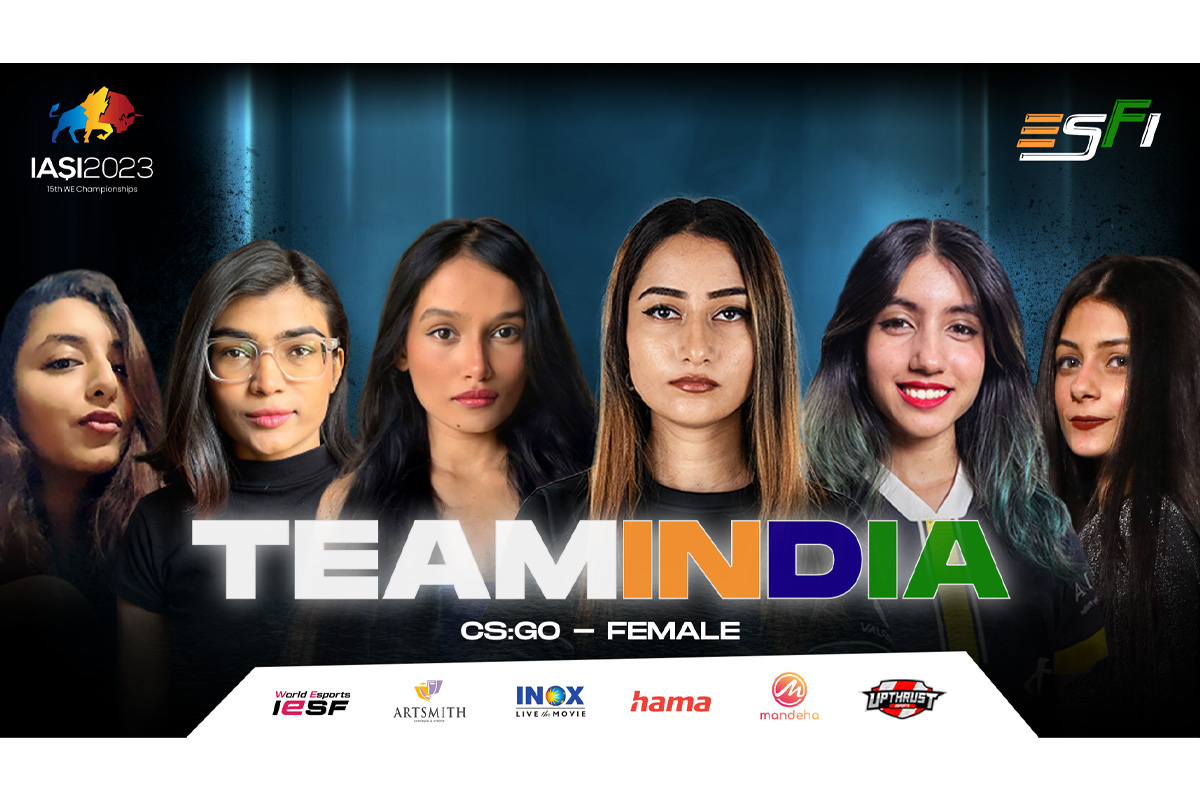 Reading Time:
2
minutes
Scripting history, team Top-G emerged as champions of the inaugural all-female CS:GO qualifiers with a stunning 2-1 victory against team Purr-ple at the ongoing National Esports Championships (NESC) 2023 organized by the Esports Federation of India (ESFI). Following this monumental result, Top-G has become the first Indian female CS:GO team to qualify for the global finals of the World Esports Championships (WEC).
With ace CS:GO athletes such as captain Swayambika Sachar (Sway), Shagufta Iqbal (xyaa), Nidhi Salekar (Stormyyy), Dilraj Kaur Matharu (COCO), Aastha Nangia (CrackShot) and Priyanka Choudhary (ALEXAA) as Substitute in their squad, Top-G proved their mettle against team Purr-ple in the closely-contested finals.
Expressing her feelings on the stellar victory, the team captain of Top-G, Swayambika 'Sway' Sachar said, "Winning the finals was an unreal feeling for all of us. We felt so many emotions before, after, and most importantly during the match and the adrenaline rush was on another level. Triumphing in this tournament and representing India on an international stage is a dream come true for all of us and we aim to prove on the world stage why we deserve this spot. We are grateful to ESFI for providing us with such an amazing opportunity and we truly appreciate the efforts put in by them to uplift women in Esports."
Top-G dominated the first map by 16 -10 before Purr-ple made a stunning comeback to win the second map 16-14. While both teams were going toe-to-toe in the enthralling finals, Top-G utilized their effective teamwork and proficient attacking tactics to edge out their opponents and take the last map by 19-15 in overtime.
 "It gives us immense joy to see a female team representing India at the World Esports Championships for the first time in history. The electrifying finals were a testament to the ability that our country's female athletes possess and why ESFI has constantly been taking significant efforts to provide them with opportunities to display their talent and high-quality gameplay. We would like to congratulate Top-G on their remarkable accomplishment and look forward to them winning at the regional & global finals in Romania," said Vinod Tiwari, President of the Esports Federation of India.
The ESFI will now be organizing friendlies against distinguished CS:GO teams from other countries for team Top-G before their participation at the WEC 2023 which is scheduled to take place in Iasi, Romania.
With a whopping prize pool of $500,000 (INR 4.12 crore) and at least 130 countries participating, the 15th WEC is set to be the largest edition of the tournament to date. The global finals of the prestigious tournament will take place from August 24 – September 4, 2023.
One of the country's top sports & Esports communication agencies, Artsmith-Concepts & Visions, will continue its support to the Esports Federation of India as their official communication partner.
The ongoing NESC is witnessing the participation of 275 athletes across four different titles – CS:GO, DOTA 2, Tekken7, and eFootball 2023 and its exciting action is being streamed live on ESFI's Youtube, Facebook, and Glance Gaming channels.
Siddhanth Kapoor to Join The Player Hunt S3 for Mumbai City Round to select participants for the reality show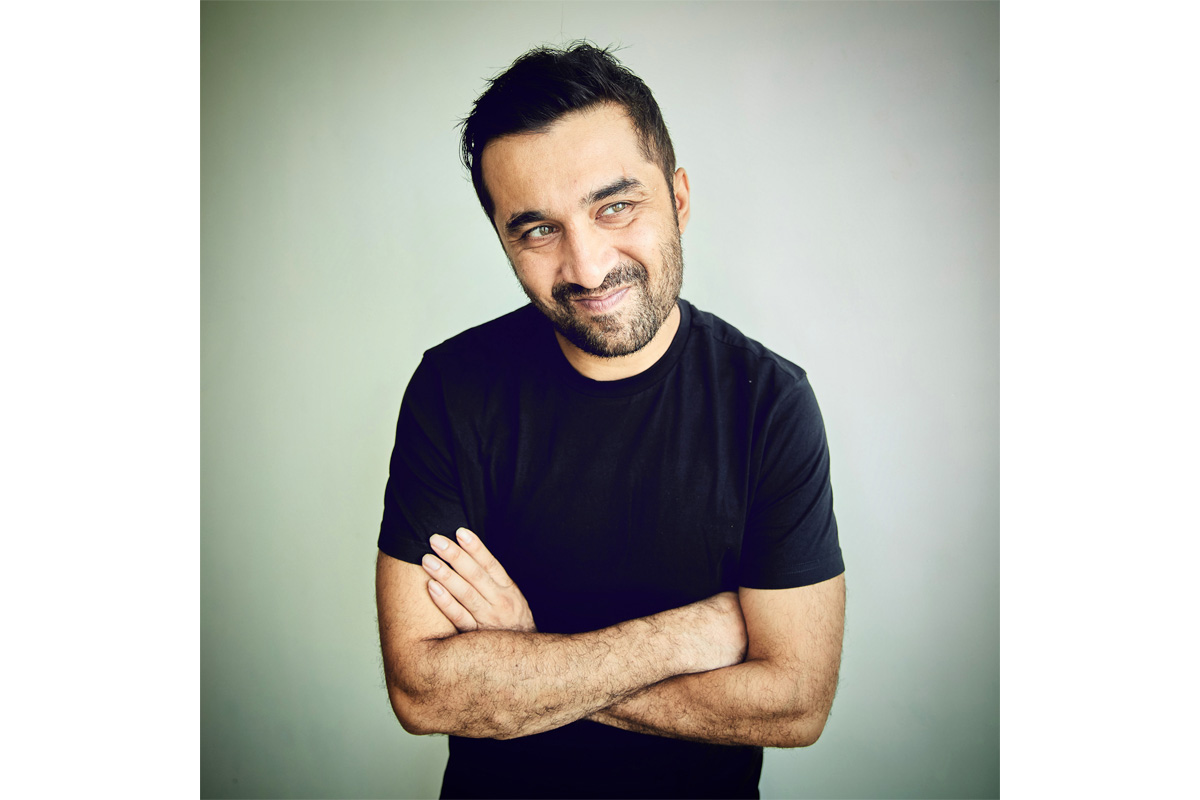 Reading Time:
2
minutes
The Player Hunt, one of the most popular reality TV shows in India, is proud to announce that Bollywood actor Siddhanth Kapoor, an expert in poker and highly focused ill be joining The Payer Hunt team for the Mumbai city round of the show's third season on 23 March 2023 to shortlist poker contestants for The Player Hunt S3
"I am thrilled to be a part of The Player Hunt S3 and join the team for the Mumbai city round," said Siddhanth Kapoor. "As someone who has spent a lot of time playing and studying poker, I am excited to share my knowledge and experience with the contestants and help them improve their game. I am also looking forward to the competition and seeing how the players perform under pressure."
Siddhanth Kapoor is a seasoned professional who brings a wealth of knowledge and experience to the show. His expertise in poker is unmatched, and he has a clear vision of what it takes to succeed in the game. Siddhanth is not one to beat around the bush and values honesty and directness above all else. His feedback may come across as harsh to some contestants, but it is always given with the intention of helping them improve their game and increase their chances of success on the show.
During the city round, Siddhanth will be playing a crucial role in guiding and mentoring the contestants. Those who are willing to listen to his insights and take his criticism positively will have a great opportunity to learn from his expertise. However, it is worth noting that Siddhanth's approach may not be for everyone, and contestants who prefer a more gentle approach to feedback may need to adapt to his direct and unfiltered approach.
The Player Hunt S3 promises to be an exciting and highly competitive season, and Siddhanth Kapoor's presence on the show is sure to add an extra layer of intensity and excitement. We look forward to seeing him in action during the Mumbai city round.