Kwalee Embraces Artificial Intelligence In Its Games Studios.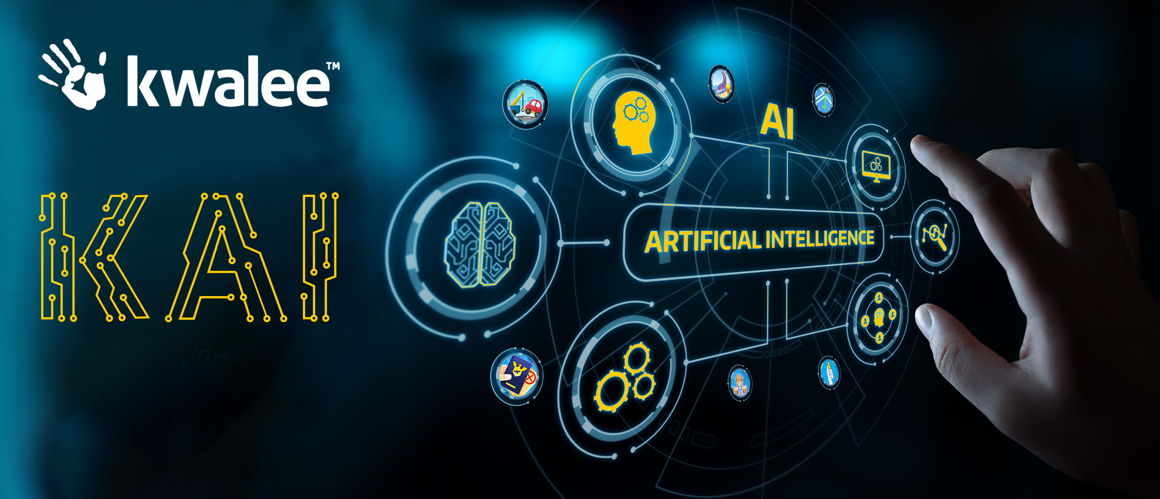 Reading Time:
2
minutes
Kwalee, a leading UK games publisher, announces Kwalee Artificial Intelligence (KAI), an employee programme enabling anyone in the company to pitch ideas for how AI can be used to enhance productivity at the workplace, or bring innovation to their future games.
The programme encourages every Kwalee employee to use open-source artificial intelligence tools — including ChatGPT, Dall-E, and Midjourney — to produce new, innovative ideas that contribute to the company's core business goals, including game design, data science, marketing, and customer support. Every contribution is evaluated by a panel of senior leaders and signed off in exchange for benefits including giveaways and financial incentives.
The scheme is similar to the company's weekly Creative Wednesdays event, where any team member is encouraged to pitch their dream mobile game to a company-wide vote, take two days out to manage the production of a prototype and then share in the financial success of the game.
Kwalee has long advocated for innovation in the industry, championed by CEO David Darling, co-creator of the revolutionary Game Genie modification tech for Nintendo systems, during his time as co-founder of Codemasters. With AI tools picking up in popularity in 2023, this news marks the first time a games company has come out fully embracing it as part of its mainstream business strategies.
The UK-based games publisher first experimented with artificial intelligence and machine learning in 2019, when making Draw it, their most popular game with over 115 million installs. To commemorate its chart-topping success, a documentary was released that explored the making of the game and how expert tech teams helped make it a reality.
On the growing use of AI, David Darling said: 'The use of tools, from the chisel, to the printing press has shaped the course of human history, and will continue to do so in the future. They allow us to perform tasks more efficiently and effectively, and have the ability to multiply our strength and abilities. AI has shown tremendous potential as a tool for companies to use to gain a competitive advantage. By offering our team an opportunity to pitch ideas to integrate AI in our work at Kwalee, we can boost our productivity and help us create the next generation of entertaining games.'
In the latest blog post about the emergenceof AI in marketing, Kwalee's Vice President of Marketing Harry Lang wrote largely in support of it, stating that marketers must, at least, embrace AI as a moderated assistant and an ideas sketchpad for the work they produce, going further to suggest that those who reject it may 'find themselves, and the games they represent, left out in the cold.'
The integration of AI technology into Kwalee's daily work processes will not only streamline game development and improve player satisfaction, but it will also lead to cost savings and increased profitability for the company.
Kwalee's commitment to AI underscores its commitment to leading at the forefront of the rapidly-evolving games industry and to delivering the best possible games experiences to players worldwide.
Lorgar Cup: the Ultimate CS:GO Tournament for Aspiring Gamers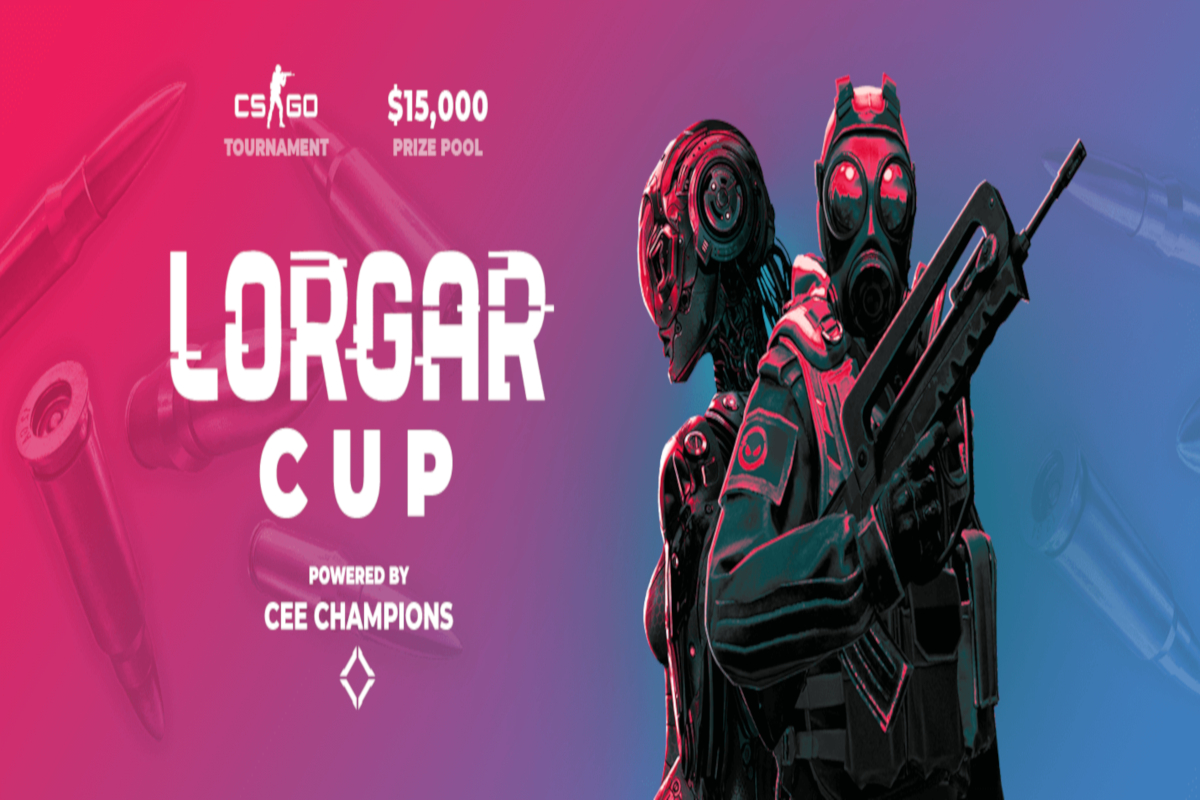 Reading Time:
2
minutes
Lorgar, the brand offering affordable high-quality peripherals for gamers, is proud to announce the launch of CEE Champions, an exhilarating CS:GO tournament aimed at providing local teams with an opportunity to showcase their talent on the international stage. The event is being held from May 19 to July 2.
CEE Champions aims to create a platform where both known and unknown teams can compete, demonstrate their skills and make a lasting impact on the international CS:GO scene. Through a series of competitive stages, participants will have the chance to prove their mettle and secure a spot on the main stage. The tournament will witness intense battles and fierce rivalries as teams from different countries fight to become the ultimate champions.
The event will kick off with the qualifiers scheduled to take place from May 19 to June 11 in various countries including Czech Republic, Slovakia, Bulgaria, Ukraine and Romania. The open qualification stage witnessed an impressive display of skill and determination from participating teams.
Eight teams will secure their place in the tournament's next round. Preparations are already underway for the closed qualification stage, set to take place until June 11. In this stage, few additional well-known professional teams invited by the organizers will be eagerly awaiting the open qualification teams. The inclusion of these renowned teams will undoubtedly enhance the overall quality of the tournament, providing an even more intense and exhilarating experience for players and spectators alike.
Following the qualifiers, the tournament will proceed to the group stage on June 28 to 29, featuring the GSL format with two groups. Out of the participating teams, four groups will qualify for the next tour. The competition will reach its peak during the playoffs, scheduled for July 1 to 2, where the remaining teams will compete in a single-elimination format, best-of-three matches.
Lorgar is thrilled to be part of this exhilarating CS:GO tournament, which not only showcases the talents of local teams but also fosters a sense of community within the gaming industry. With the determination to support passionate gamers and provide them with the tools they need to succeed, Lorgar aims to uplift the gaming experience for all participants and spectators.
In addition to the exciting tournament, Lorgar is also delighted to announce The Great Lorgar Giveaway, which will run alongside CEE Champions. Participants will have a chance to win amazing prizes, including Lorgar's top-of-the-line gaming peripherals and even gaming chairs. For more information on how to enter, please visit https:/ / CEEChampions. com/Giveaway/.
Whether you're rooting for your beloved team or simply relishing in the excitement of competitive eSports, the Lorgar Cup is the perfect opportunity to indulge in your passion.
Bidstack Revs Up In-Game Advertising With Leading Mobile Racing Studios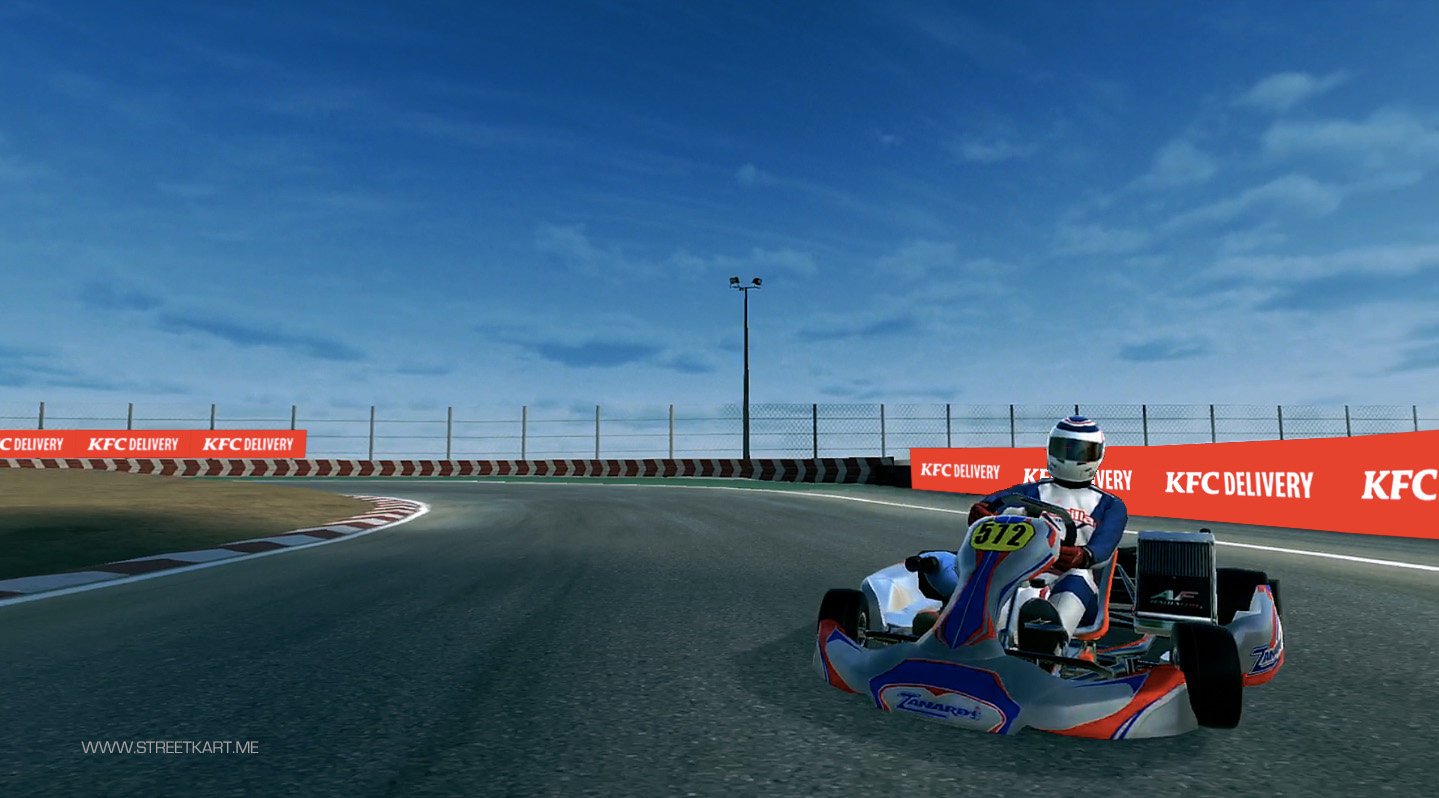 Reading Time:
3
minutes
Bidstack, the technology company pioneering Intrinsic In-Game advertising, today celebrates the one-year anniversary of its partnership with publisher Fingersoft and announces new partnerships with leading driving and racing mobile game studios The Tiny Digital Factory and Fat Cigar Productions Ltd.
Bidstack's technology has become increasingly popular among mobile titles of all genres due to its ability to increase revenue through authentic and immersive in-game ads – without impacting gameplay or the player experience. Racing and sports games can be some of the most effective environments for in-game ads, enhancing realism and better mirroring real-world sporting environments.
Antoine Jullemier, VP, Gaming at Bidstack, said:
"I'm so pleased to be working with these three incredible racing studios. Brands are a huge part of racing and mobile games; therefore, they tend to have a lot of spaces suitable for in-game ad content, which can enhance the realism of those spaces. Our lightweight SDK means that game performance is unaffected, which is a critical consideration when it comes to players' on-track performance. We're super excited to further develop our relationship with Fingersoft and to add The Tiny Digital Factory  and Fat Cigar Productions Ltd to the Bidstack paddock. As in-game advertising continues to gain traction with brands, we expect to see the channel generate record revenues in the year ahead."
Bidstack's technology was first integrated into Fingersoft's Boom Karts Multiplayer Racing in May 2022. Over the past year, the online go-kart racer, which has had more than 3.5 million downloads to date, has generated almost half a billion in-game ad requests. One of the largest game developers and publishers in Finland, Fingersoft is best known for Hill Climb Racing and Hill Climb Racing 2, which have more than 2 billion installs between them.
Otto Simola, Head of Game Economy from Fingersoft, said:
"We're always interested in providing players with a seamless and enjoyable experience while driving incremental revenue for the business. In-game advertising is a natural fit for both of these priorities and our partnership with Bidstack over the past year has proved to us that ads can indeed increase authenticity and immersion in games. We're eager to see how the obvious possibilities of in-game advertising can crystallise further for players and studios alike."
The duo of newly-signed partnerships injects yet more high-octane racing content into Bidstack's portfolio of racing games. The Tiny Digital Factory is a world-class publisher of racing and motorsport games based in Lyon and Montreal. Its popular racing simulation, GT Manager, harnesses Bidstack's technology to authentically bring real-world brands into its immersive on and off-track environments.  Independent British Studio Fat Cigar Productions is utilising Bidstack's technology in Street Kart Racing, a competitive mobile racer which has been the number 1 paid game on iOS in over 100 countries, to increase realism for users while adding an additional revenue stream.
Stéphane Baudet, CEO & Founder of The Tiny Digital Factory, commented:
"GT Manager is a simulation game that aims to recreate the thrill of running a racing team. Brands are part of the lifeblood of racing and Bidstack's brand partnerships are contributing to making GT Manager as authentic as possible and supporting our business goals."
Ross Jones, Co-Founder at Fat Cigar Productions, said:
"As a competitive racing title with a fantastic motorsport-savvy community, we don't want to integrate any content that impacts on the performance of our game or user immersion. In-game advertising with Bidstack felt like an obvious choice to drive revenue and introduce authentic branded content without harming the user experience."
Bidstack's existing cross-platform sports and racing portfolio features Football Manager, Mad Skills Motocross 3, SimWin, Top Eleven and many more, enabling brands to reach an ever-growing and diverse gaming audience.
PAGCOR CANCELS ACCREDITATION OF POGO HUB IN PAMPANGA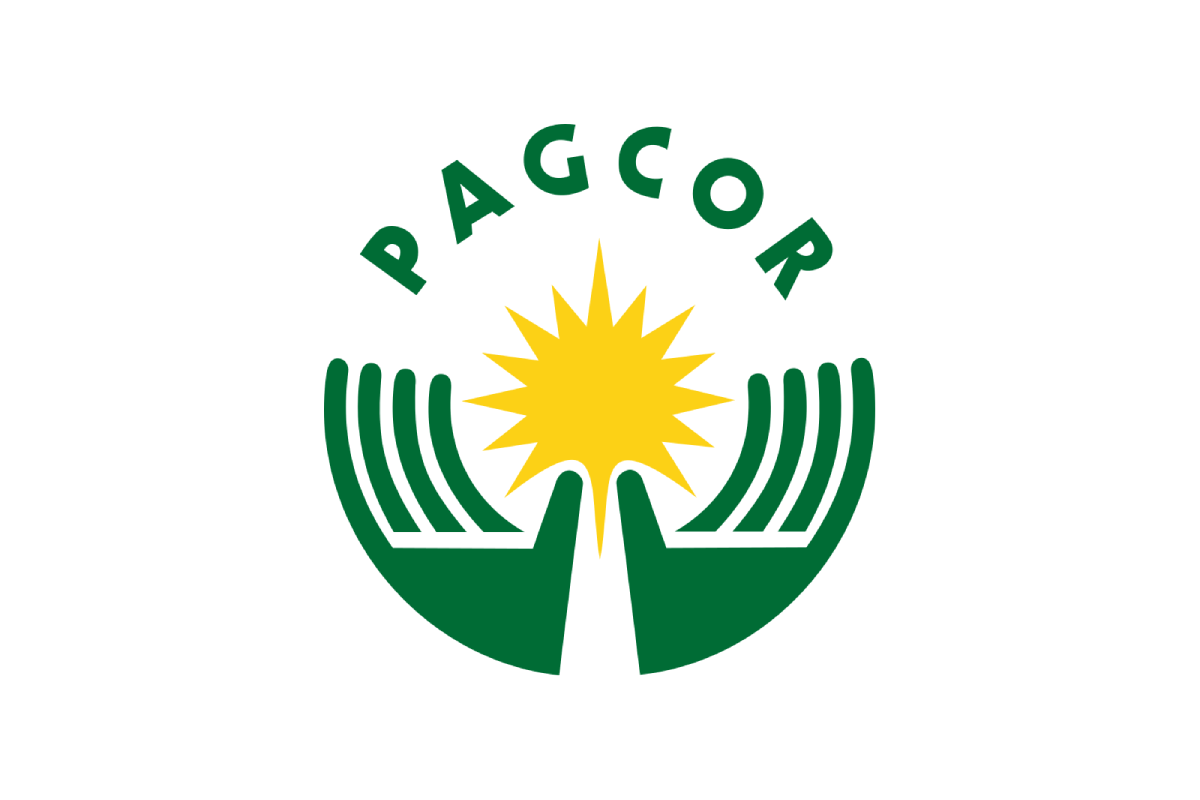 Reading Time:
2
minutes
Following the recent cancellation of CGC Technologies' (CGC's) accreditation – an offshore gaming service provider based in Pampanga – the Philippine Amusement and Gaming Corporation (PAGCOR) likewise cancelled the provisional accreditation of Sun Valley Clark as an offshore gaming hub.
PAGCOR Chairman and CEO Alejandro Tengco stated that the Sun Valley Clark Hub in Clark Freeport Zone, Pampanga is "no longer suitable to maintain its provisional accreditation, nor be issued a full accreditation as an offshore gaming hub due to its failure to ensure a lawful and orderly conduct of offshore gaming by its occupants in its registered sites."
It can be recalled that on May 4, 2023, an inter-agency search and rescue operation was conducted in Sun Valley after alleged criminal activities such as cryptocurrency investment scams, serious illegal detention and human trafficking activities were being linked to CGC, which occupies six buildings inside the offshore gaming hub. Of the six buildings, however, only two were accredited by PAGCOR.
A POGO hub is a complex which houses the operations, logistical, administrative and support services of PAGCOR-licensed offshore gaming operators and service providers. Among the facilities found in a POGO hub are office and residential spaces, food establishments, grocery stores or supermarkets, health and wellness facilities, recreational facilities, among others.
With the cancellation of Sun Valley Clark Hub, Tengco again reminded PAGCOR's offshore gaming operators and service providers to avoid any involvement in criminal activities, should they wish to retain their accreditations and licenses.
"This serves as a warning to all our offshore gaming licensees and accredited service providers that PAGCOR is serious in its mission to uphold responsible and regulated gaming in the country. While we see the potential of offshore gaming in terms of our revenue-generation efforts, we do not condone their involvement in any criminal activity that violates the rights – not only of Filipinos but of other nationalities as well," Tengco furthered.
The PAGCOR chief likewise warned foreign nationals to be more cautious in accepting attractive online job offers in the Philippines, which fraudsters use as a strategy to engage in human trafficking.
"PAGCOR would like to remind foreign nationals who are being offered attractive employment opportunities in the Philippines to check the credibility of the companies that they are applying in. By going the extra mile, they can protect themselves from possible scams and human trafficking activities," he said.
Tengco added that PAGCOR is continuously coordinating with its partner government agencies including the Office of the President, Department of Justice, Department of the Interior and Local Government, Philippine National Police, National Bureau of Investigation, and Bureau of Immigration to combat illegal activities linked to offshore gaming operations.