4 eSports Events to Increase Your Winnings in 2023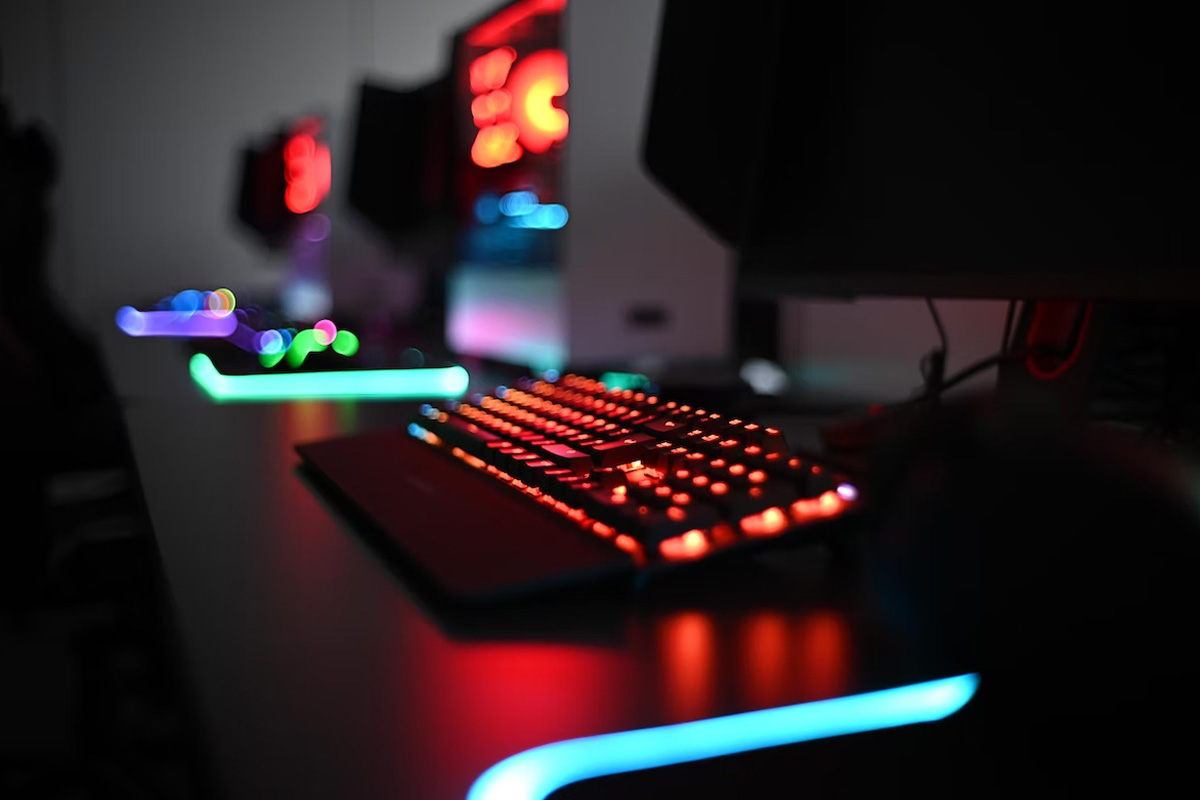 Reading Time:
3
minutes
The eSports community is expanding and becoming more popular every day. Continue reading to learn about events that could change your life! Are you ready to unleash your gaming potential to achieve tremendous success in eSports competitions?
Check Out Which eSports Events You Should Attend in 2023
Numerous significant eSports competitions with big prize pools are currently scheduled to be held all around the world. This article will examine some of the most well-known events set for 2023, even though many have yet to reveal their dates or locations. A wide range of events and tournaments in different eSports are provided by https://gg.bet/en/esports.
Year 3 of the Apex Legends Global Series
Electronic Arts (EA) has brought you the Apex Legends Global Series (AGLS) Year 3, which has already made a kick start through a preseason Split 1 in late 2022. The Apex Legends tournament held in 2022 has received enormous support from gamers.
This year, gamers will enjoy a new level of gaming because the AGLS Year 3 regular season matches will be based on an upgraded professional league. Each region's Pro League can field 30 teams to get top-notch competition and qualification opportunities. There are three on-site competitions held by AGLS Year 3. One can participate in Split 2 and the remaining tournament stages, which will take place in 2023. You may win up to $5,000,000 in this tournament's prizes!
Valorant Champions Tour 2023
The Valorant Champions Tour is one of the eSports industry's most eagerly awaited events (VCT). Riot Games presently disclosed that an entirely new VCT will be debuting in 2023, and the fans and the professional teams can also celebrate the new year with lots of excitement.
A tonne of leagues, international events, and collaborations are in store with VCT 2023. For instance, challenger events are held concurrently with other tournaments to level up and progress to Ascension competitions. And to top it all off, beginners may use a brand-new competitive in-game experience before getting into the competitive experience of VCT 2023. It fills the gap between VCT and each player's in-game advancement, independent of their skill level or preferred playing techniques.
TEKKEN World Tour Finals
The big TEKKEN World Tour Finals in February 2023 will occur in Amsterdam. It is also revealed that 24 competitors from 16 different parts of the world will meet and compete for the Grand Championship title, and the winner will receive a prize fund of $100,000. The first 21 players to earn places in the Global finals will be selected by competing in the respective qualifying matches. The three finishers will reach the last and final three spots from the native competitions in Northern America, the Western European Union, and Japan.
DreamHack 2023
Grand Global tournaments, expos, and musical performances constitute DreamHack 2023.
Through a gaming lifestyle experience, DreamHack delivers a space where you can connect, explore, succeed, participate, and be yourself. This event invites players to participate in LAN parties and top-tier and grassroots eSports, see the best cosplayers and their creations, meet their favorite content creators, and enjoy everything from arts to screenings and live music. The newest games at expos are part of their immersive gaming festivals, which house exclusive gaming experiences under one roof.
An Overview
Take part in these major eSports competitions since they will open up bigger opportunities for you in the future. Those that keep a lookout for fresh opportunities will find thrilling matches and incentives. You can maximize this year if you put time and effort into running tournaments. If you succeed, you can collect significant winnings; if not, take new gaming strategies, resulting in higher future winnings.
Abios Powers Nigerian Esports Betting Brand Oyawin with Data and Widgets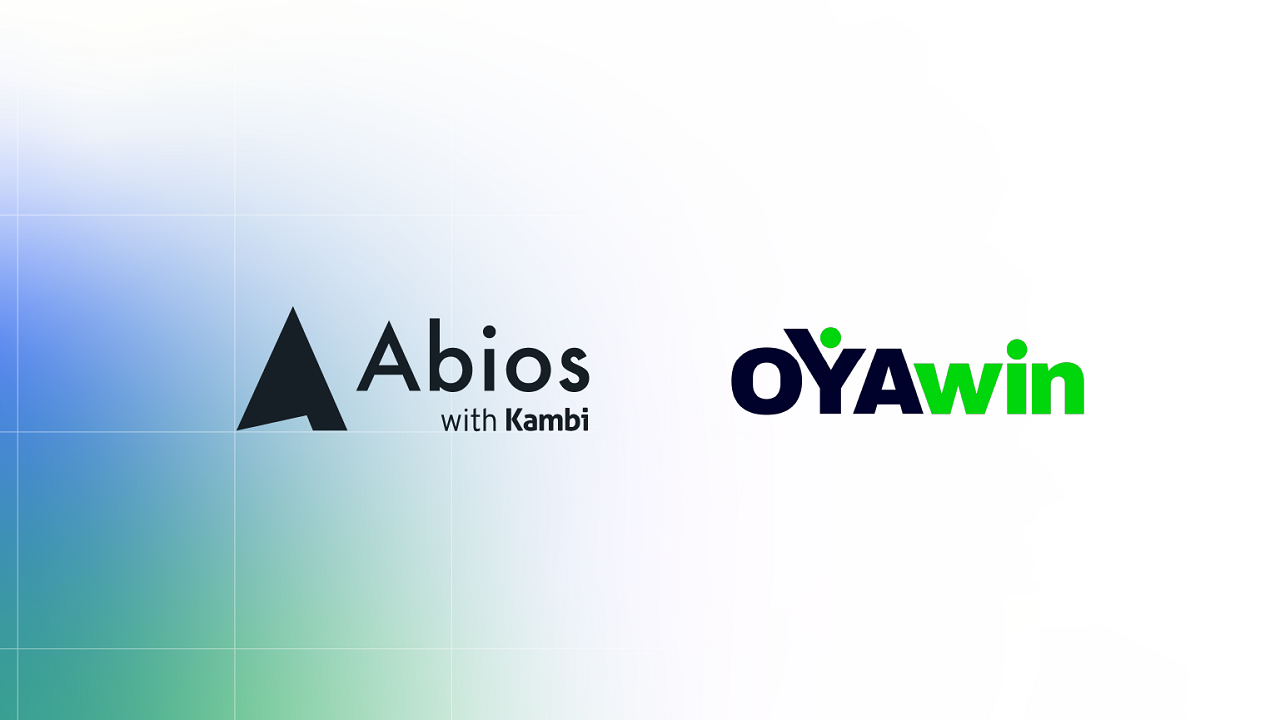 Reading Time:
< 1
minutes
As part of Kambi Group, Abios powers Nigerian sports betting brand Oyawin with odds and statistics from the largest matches and tournaments in esports.
Oyawin, the newly launched mobile-first sportsbook, allows Nigerian esports fans to access a wide range of statistics, as well as streams and odds from top esports matches, directly on their phones.
Abios has supplied 1337Pro with data and statistics for the largest esports titles, including CS:GO, Dota 2 and League of Legends, for years. The organisation has expanded from being a media platform to include a sportsbook solution and Oyawin, a sports betting brand registered in Nigeria.
With the help of Abios' product portfolio, Oyawin can provide a comprehensive esports solution to Nigerian bettors. It is focused on tier 1 esports titles, including CS:GO, League of Legends and VALORANT. With access to Abios' full portfolio, Oyawin can engage their audiences with engaging content such as player props, data visualisations and embedded streams.
It also features Abios' esoccer solution, allowing fans to engage with engaging around-the-clock content supported by widgets and streams.
Oskar Bonnevier Fröberg, CEO and Founder of Abios comments: "To support the growth of esports in Nigeria, we're delighted to supply Oyawin with our esports odds, statistics and data visualisations. It allows Nigerian bettors to discover and get access to engaging content for the largest tournaments in esports."
Jason Foster, Managing Director of 1337Pro Bet: "Abios data has powered 1337pro.com for years, from fixtures, statistics and results to live stream links. We have now extended this success with full odds and trading integration for Oyawin. The platform's successful launch has given us complete confidence in Abios and our products. We look forward to delighting our sportsbook operators."
Global Esports Federation Attends UN and Commonwealth Meetings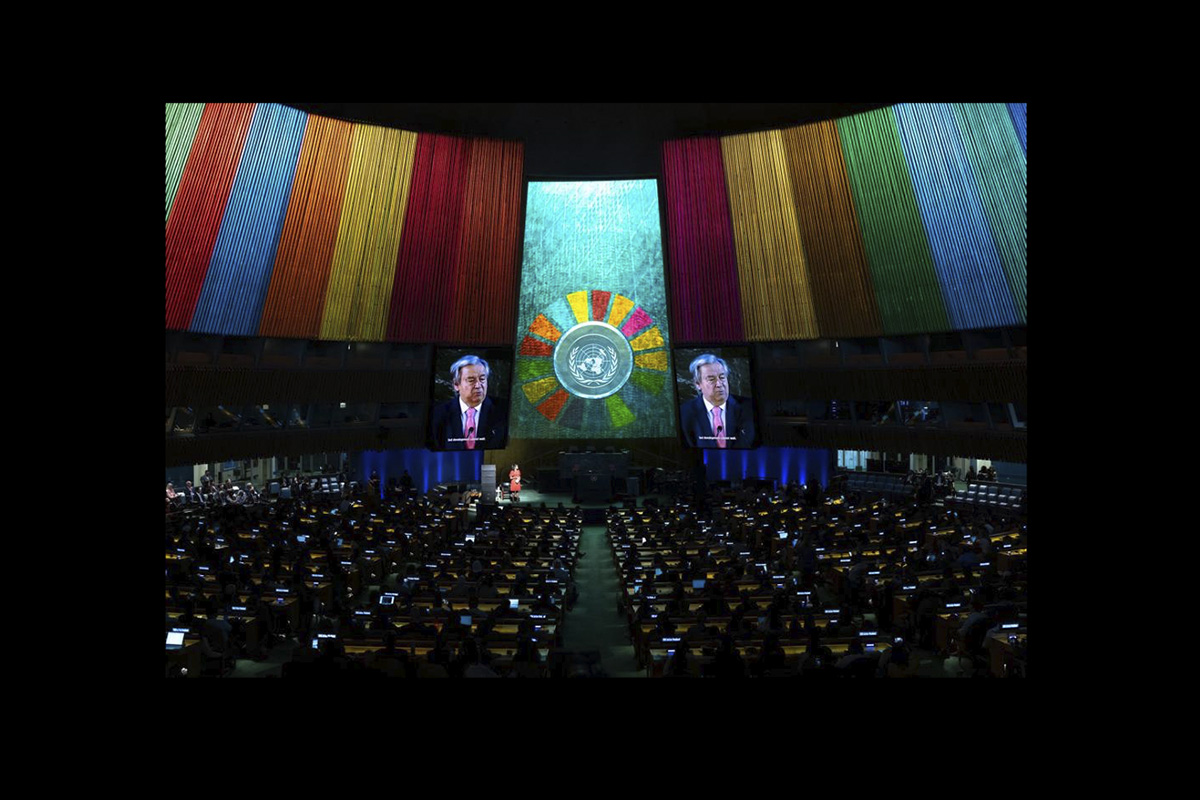 Reading Time:
2
minutes
The Global Esports Federation (GEF) has attended the 10th Commonwealth Youth Ministers' Meeting (#10CYMM) in London and the United Nations 78th General Assembly (#UNGA78) in New York City. The GEF actively supports the United Nations Sustainable Development Goals (#GlobalGoals) and emphasises its commitment to youth empowerment and a more connected world.
At the UN Headquarters, the GEF engaged with global youth, world leaders, and organisations showcasing its dedication to the #GlobalGoals. It underlined the opportunity and role in empowering youth and making a societal impact.
As a partner of #SDGdigital, and alongside the ITU Secretary General, Doreen Bogdan-Martin, the GEF presented the GameChangers Award, recognising youth-led organisations with innovative solutions for societal challenges.
"Sharing the messages of our community from London to New York City this week has been truly inspiring. Meeting world leaders and members of our global community, we conveyed the message that gaming and esports can be a powerful force for positive change in society, particularly for our youth. While many of us are connected, there are still 2.6 billion people who are not connected and therefore are left behind. The GEF is committed to working with partners worldwide to unlock the full potential of esports for a brighter future for all in our global community," Paul J. Foster, CEO of the Global Esports Federation, said.
The GEF Vice President, Adrian Lismore, joined the Commonwealth Secretary-General, Rt Hon Patricia Scotland KC, at the 10th Commonwealth Youth Ministers' Meeting in London. The Ministerial Outcome Statement included the acknowledgment of the "economic value to the member states and welcome partnership with the Global Esports Federation and other stakeholders to further develop initiatives and projects."
The summit brought together over 400 delegates, including Ministers, Government and Senior Officials as well as young leaders, to ratify the Marlborough House Commitment, inspiring hope among Commonwealth youth.
The Commonwealth Youth Ministers acknowledged the potential of esports in driving youth engagement, innovation and economic growth, welcoming partnerships with the GEF. They also recognised the role of start-ups, including esports, in employment generation, innovation and technological advancement, pledging support for their growth.
'Break the Meta': Herman Miller Gaming and G2 Esports Launch Limited-Edition Embody Gaming Chair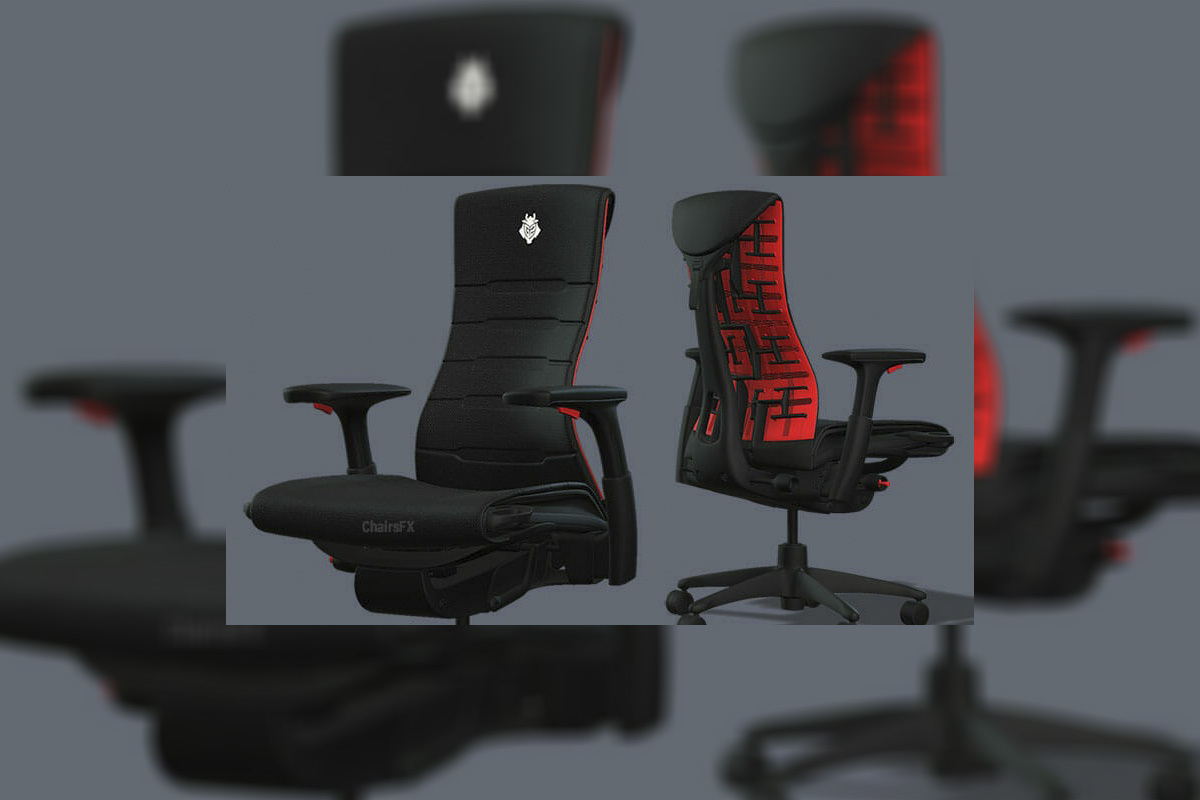 Reading Time:
2
minutes
G2 Esports, one of the world's most distinctive and successful esports and entertainment brands, and Herman Miller Gaming, a global leader in innovative design known for producing some of the best seating solutions in the world, will take their partnership to the next level, releasing a limited-edition model of Herman Miller Gaming's award-winning Embody Gaming Chair. Only 250 of the limited-edition G2-branded Embody Gaming Chairs will be manufactured, becoming available for purchase globally on September 26.
Herman Miller Gaming's relentless pursuit of melding scientific precision, unparalleled performance and holistic wellbeing has converged with G2's unyielding commitment to equipping gamers with the ultimate arsenal for triumph. The two companies are challenging gamers and esports fans to break away from the rudimentary standards of the typical gaming chair, prioritising their health and wellbeing: "Break the Meta".
"This chair represents Herman Miller Gaming's first-ever esports product collaboration, and G2 is the perfect partner. This version of the Embody Gaming Chair is a true celebration of our partnership with G2, and is tailored specifically with the G2 community in mind. While we are particularly eager to see how G2 fans will react to this launch, it's a phenomenal design option for any gaming enthusiast," Jon Campbell, Vice President and General Manager of Herman Miller Gaming, said.
With its top-performing Embody Gaming Chair design as the foundation, each limited-edition chair will be adorned with a unique serial number, making it a collector's dream. Nodding to G2's brand identity, the chair features splashes of red, which also indicate the functional elements of the chair – the height-adjustment lever, the seat-length adjustment handles and the arm pad triggers. The chair features a special RF weld design, reflecting the G2 logo geometry through an arced v-shape.
Alban Dechelotte, CEO of G2 Esports, said: "At G2, we relentlessly push boundaries in esports and entertainment, driving towards unparalleled success. Collaborating with esteemed partner Herman Miller, we've redefined the pinnacle of gaming chairs. Our 2023 has been exceptional, both in action and strategy, recognizing the slender margins that define triumph. Optimal gear undeniably empowers our players, and we're thrilled to unveil this exclusive product to the wider esports and gaming world."