Dimitar Berbatov renews his multi-year association with JBO as its Regional Brand Ambassador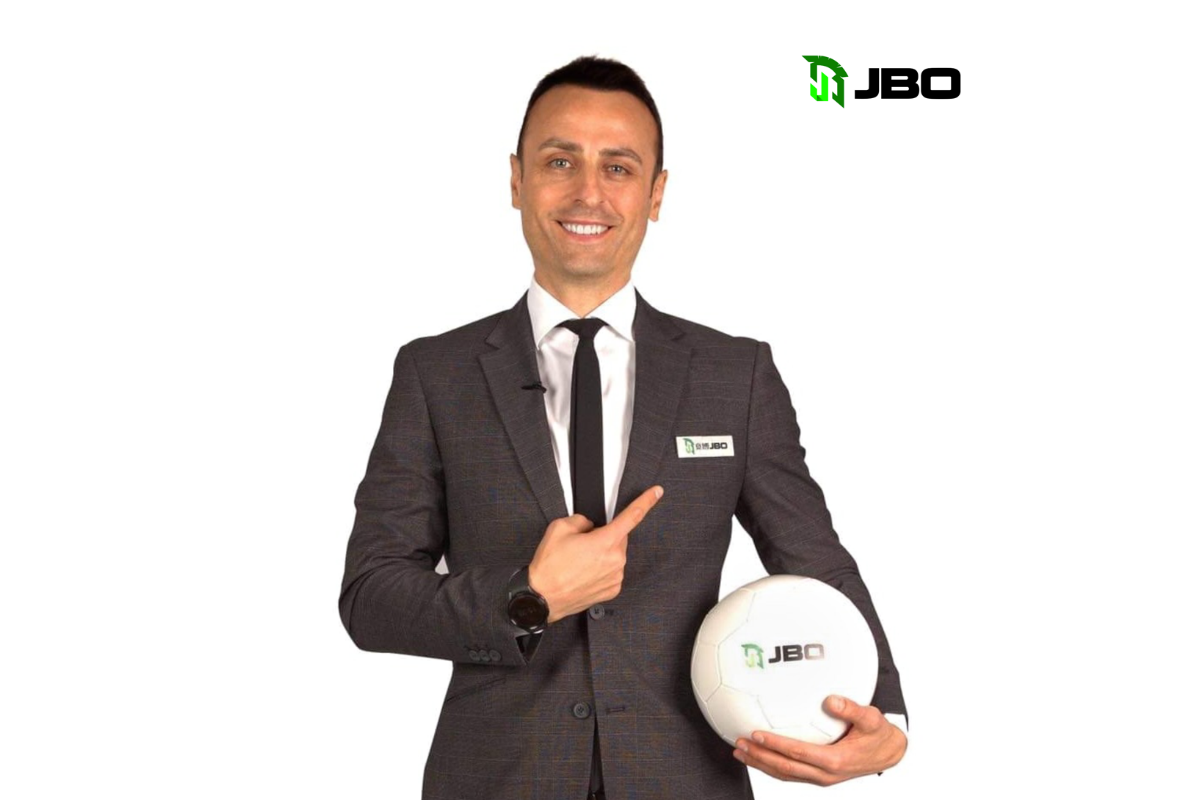 Reading Time:
3
minutes
Footballing icon Dimitar Berbatov has renewed his multi-year position as official brand ambassador for JBO (Just Bet Online), the leading Asian sports and eSports betting operator.
In his ongoing role for JBO, Berbatov will continue to be the face and force behind a series of dedicated promotions and activations for one of the most recognised and well-regarded digital sportsbooks and eSportsbooks in Asia. This progressive partnership rolls on seamlessly with a dedicated long-term scope for collaboration.
Roundly considered the greatest Bulgarian footballer of all time, Berbatov's engaging appeal and timeless track-record of on-field ingenuity has matched up perfectly with JBO's own innovative brand values over the past few years. Indeed, having played for many of the world's most storied football teams – including Manchester United, Tottenham Hotspur, Bayer Leverkusen, Fulham and Monaco – Berbatov has formed an immediate rapport with football fan-bases worldwide.
JBO enjoys a rich heritage in football and international sports, with a sponsorship portfolio to match. Having successfully worked with Bologna FC in Serie A and secured the title sponsorship of the Dota 2 eSports property for the JBO Asian Masters League event, JBO is also the Official Regional Partner of Olympique de Marseille in France's Ligue 1. Away from Europe, JBO has also partnered with VICI Gaming (one of the top esports organizations in China), Keen Gaming, Killer Angel, 5POWER Gaming and 496 Gaming previously.
The extension on Berbatov's deal further underlines JBO's progressive and ambitious expansion over the years, growing its global footprint into more emerging markets, empowered by the operator's aim to engage, educate, and entertain.
A JBO spokesperson praised the brand's flagship ambassador: "We're thrilled to have extended Dimitar Berbatov contract with our team as JBO's original and long-standing brand ambassador. Dimitar is a natural entertainer, both on and off the field, so we look forward to launching more exciting promotions and broader content framed around this unique character and his wise insights into the game. We both like to achieve our goals in the most creative way and playing style possible. Naturally, there'll also be the chance for our customers to gain further exclusive analysis and game previews from one of the brightest minds in football.
"JBO intends to supplement this global partnership to drive awareness and participation around our progressive brand values across both mature and developing Asian territories. We are invariably looking for new creative ways to engage with our customers across digital channels and betting verticals as varied as sportsbook, esports and casino. Dimitar is a dream fit for the energy and expertise that JBO is spreading across varied local markets, raising the technological bar to elevate the game for the fan experience and social traction.
"JBO has pioneered a truly unified and gamified betting experience. Our players remain incredibly loyal and proud of JBO's brand values which resonate with them for fair play and creativity, helping foster a responsible recreational community."
Berbatov, Bulgaria's all-time leading goalscorer, added: "I'm thrilled to be renewing terms with JBO across Asia and the Far East. As I've come to witness first-hand over the past couple of years, they're a brand which perfectly aligns with my footballing history and sporting passions, underscored by a desire to fuse fun with fairness and flair across wider sport. It's a combination that's vital to winning any game and also entertaining your audience. JBO is also a young vibrant brand, providing a safe and secure platform for its users. I can't back a better storyline than that.
"As a result, I look forward to bringing more high-quality content and activity to Asian markets with my signature style and professionalism, helping fans discover new and deeper ways in which to engage with and enjoy the sports they love."
While JBO continues to develop its online offerings for football fans around the world, this latest landmark signing highlights its commitment to international representation and fostering a football-friendly environment within a responsible gaming culture.
JBO provides one of the broadest offerings of markets and odds for the sports bettor. With customer engagement and entertainment at its core, it provides an innovative and holistic end-user experience via the latest technology and games, allied to trusted and personalized customer service.
BMM Testlabs Attending G2E Asia Singapore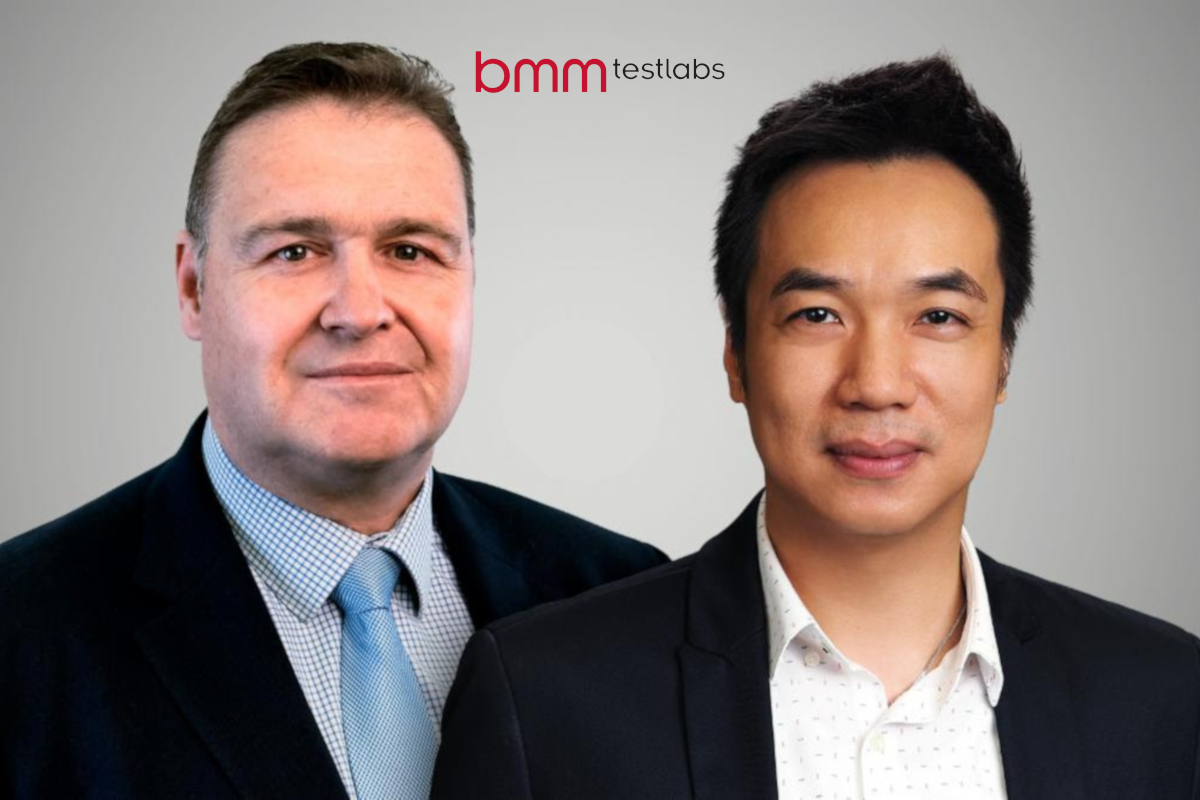 Reading Time:
2
minutes
BMM Testlabs, the world's original gaming test lab and product certification consultancy, is pleased to attend the Global Gaming Expo (G2E) Asia at the Marina Bay Sands in Singapore between May 30 to June 1, 2023. BMM Testlabs' expert team in Singapore is prepared to discuss BMM's many services for the global gaming industry throughout the event.
"BMM Testlabs is pleased to participate in the G2E Asia exhibition this year in Singapore as the industry in Asia rebounds from the challenges of recent years," the APACAF Executive Vice-President and General Manager for BMM Testlabs, Kirk White, said. "G2E Asia is a leading event for the gaming entertainment industry in the region, so the opportunity to attend is important for our team. Throughout the exhibition our team of experts will connect with our clients to support and guide them with their upcoming compliance strategies.
"BMM Testlabs is monitoring the many ongoing changes to technical compliance requirements in various markets globally, so we encourage all G2E Asia attendees to visit our Singapore office and our team attending G2E Asia in Singapore to receive important updates and information."
"BMM Testlabs remains the testing laboratory of choice throughout Asia, providing local support for Asian manufacturers, content providers and operators," the Asia Business Development Vice-President for BM Testlabs, Jeffrey Fong, said. "BMM Testlabs offers an unmatched understanding of the region's technical compliance requirements and our team of experts will be available at G2E Asia Singapore to provide professional help and expertise to all attendees to ensure the compliance of gaming products now and in the future."
BMM Testlabs is committed to delivering the highest quality certification and compliance services for both land-based and iGaming gaming products. BMM Testlabs tests and certifies EGMs, ETGs, CMS and other land-based products. For iGaming, BMM is the premier testing laboratory for certifying IP blocking, sports betting platforms and games and live slot and table solutions specific to the market. BMM Testlabs also provides the best customer experience for on-time certification that is within budget in the region.
To schedule appointments with BMM Testlabs' world-renowned product certification and compliance services teams, please contact Jeffrey Fong (Jeffrey.Fong @ BMM.com) or Vineet Malhotra, Asia Technical Services and Compliance Vice-President for BMM Testlabs, (VMalhotra @ BMM.com).
Meet BetConstruct at G2E Asia in Singapore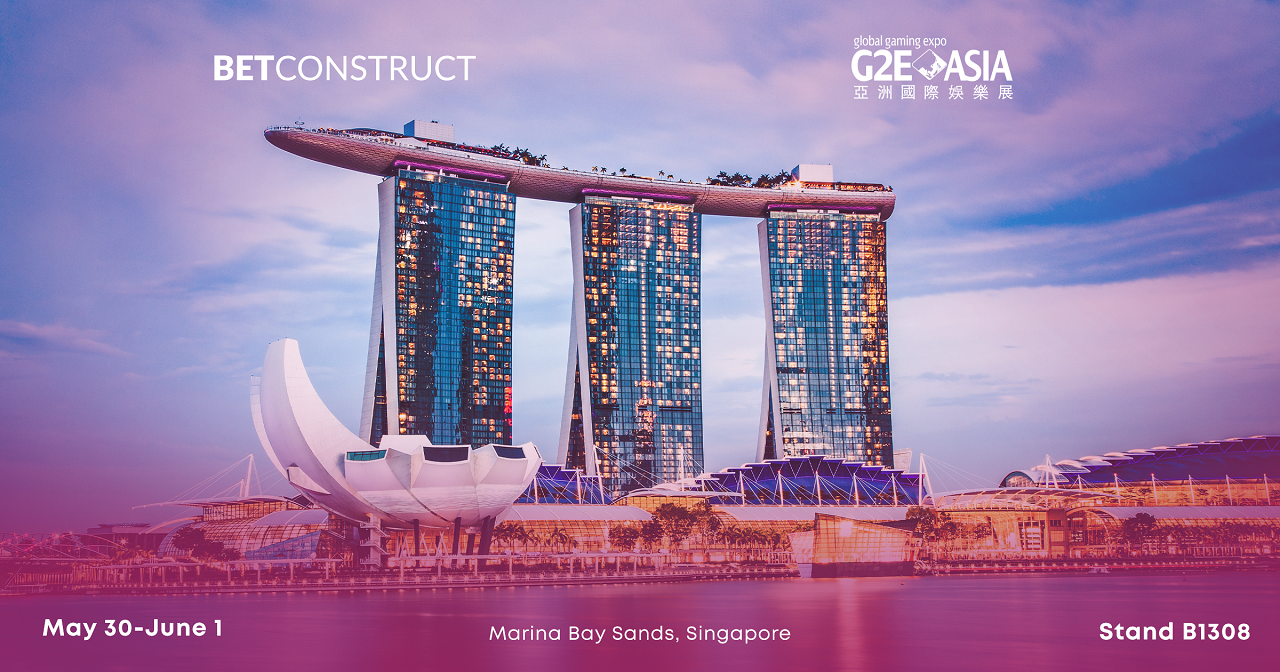 Reading Time:
< 1
minute
BetConstruct is set to turn some heads with its cutting-edge products and solutions at the upcoming G2E Asia being held May 30 – June 1, in Singapore.
G2E Asia is one of the premier events in the iGaming market for major stakeholders and players to explore the latest trends, innovations, and business opportunities in the Asian gaming sector. The event will centre around networking, knowledge sharing, and collaboration opportunities for key executives in the industry.
BetConstruct will use this medium to unveil its latest advancements in gaming technology and bring its extensive portfolio of cutting-edge products and solutions, aimed at revolutionising the gaming experience.
The main highlights of the event include the groundbreaking Fastex ecosystem with innovative ftNFT terminals and Esports-focused Sportsbook solutions. The ftNFT terminal is a state-of-the-art solution allowing visitors to buy and sell NFTs right from the spot. Additionally, with the Esports industry experiencing immense growth, BetConstruct's sports betting solution provides operators dynamic and engaging Esports betting experience with its live streaming capabilities, real-time odds and extensive market coverage.
Visitors can also explore BetConstruct's land-based offerings at its dedicated corner, as well as learn more about FeedConstruct products and how to implement them in their business.
BetConstruct will showcase its vast catalogue of offerings at stand B1307 in Marina Bay Sands from May 30 to June 1. All visitors are welcome to join one of the biggest iGaming events in the area and engage in the pool of possibilities.
MOGO Executes Definitive Agreement with Nils Lahr and OrionsWave to Acquire Social Challenge Engine and Platform Technology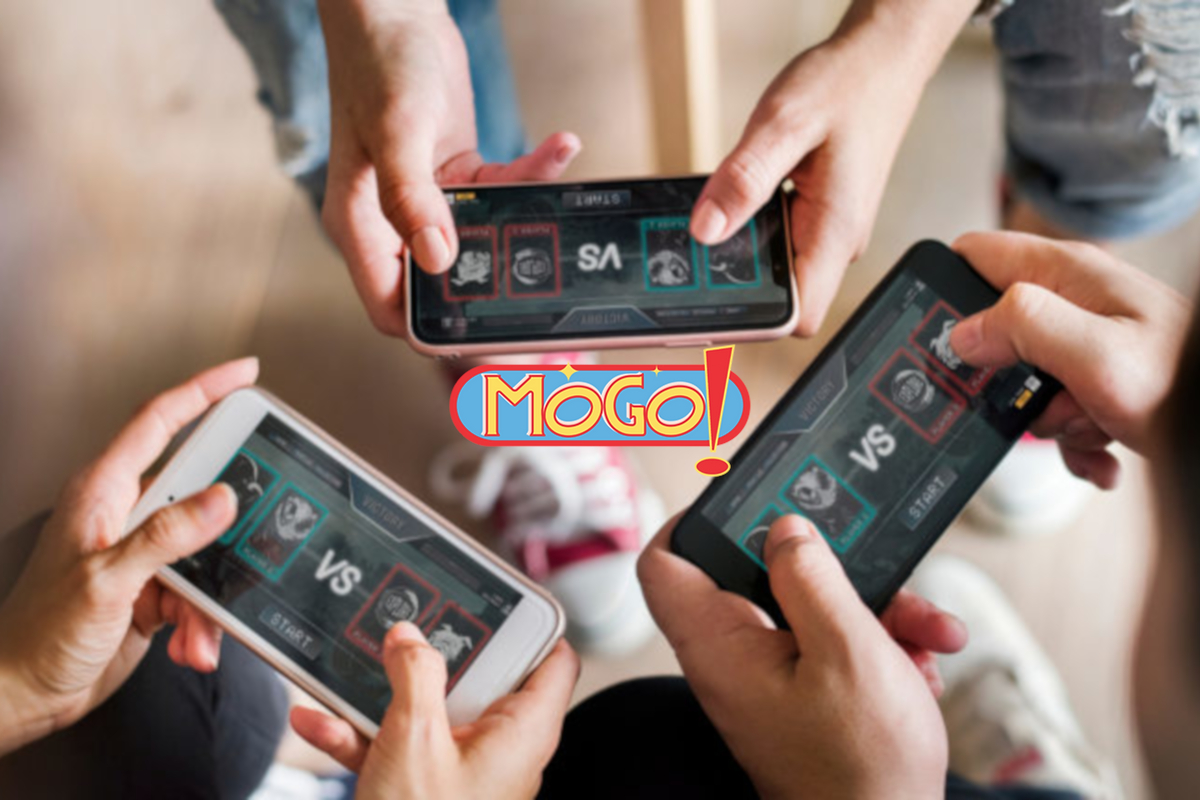 Reading Time:
2
minutes
Mobile Global Esports Incorporated (MOGO) (NASDAQ:MGAM), the mobile eSports and social platform company driving collegiate eSports tournaments, team development and data services in India, today announced that the company has executed the definitive agreement to acquire, implement and relaunch the social challenge technology developed by Nils Lahr and OrionsWave LLC.
"I'm thrilled about the prospect of bringing specific social stories to life," the founder and Chief Executive Officer for OrionsWave LLC, Nils Lahr, said. "Unlike the ad-hoc nature of Instagram or the instant gratification of TikTok, our original app, which was number-one on the app store before these platforms emerged, catered to a unique category that is still unaddressed in the market. Our aim is to add more value to social connections and infuse more fun into viral calls to action. With the advancements in technology and user experience, we're poised to bring a fresh and exciting perspective to the market."
"Moving forward with OrionsWave's social challenge technology provides the robust technological backbone required for building out the capabilities, value and offering of our MOGO social platform," the Chief Executive Officer for Mobile Global Esports Incorporated, Dave Pross, said. "We're looking forward to working closely with Nils and his team to drive gamer engagement through offering users the ability to create challenges with which to motivate player and team unity and competitiveness."
Lahr, an esteemed American entrepreneur and computer scientist, has made significant strides in the digital media and artificial intelligence (AI) industries. As the founder and Chief Executive Officer for OrionsWave, LLC, he has guided early-stage companies to success including Orions Systems Incorporated and Synergy Sports. His tenure as Reality Chief Technology Officer at Microsoft showcased his expertise in AI scalability. Holding over eight key patents in machine learning and AI, his innovative approach led to Microsoft's acquisition of Orions Systems Incorporated in 2020.
Lahr also co-founded Synergy Sports Technology LLC, a global leader in sports analytics, which recently had its IPO. His Emmy-award-winning work in streaming media has significantly influenced the digital transition of major corporations. Terms of the agreement were not disclosed.