Sky Betting and Gaming renews partnership with Spotlight Sports Group for Cheltenham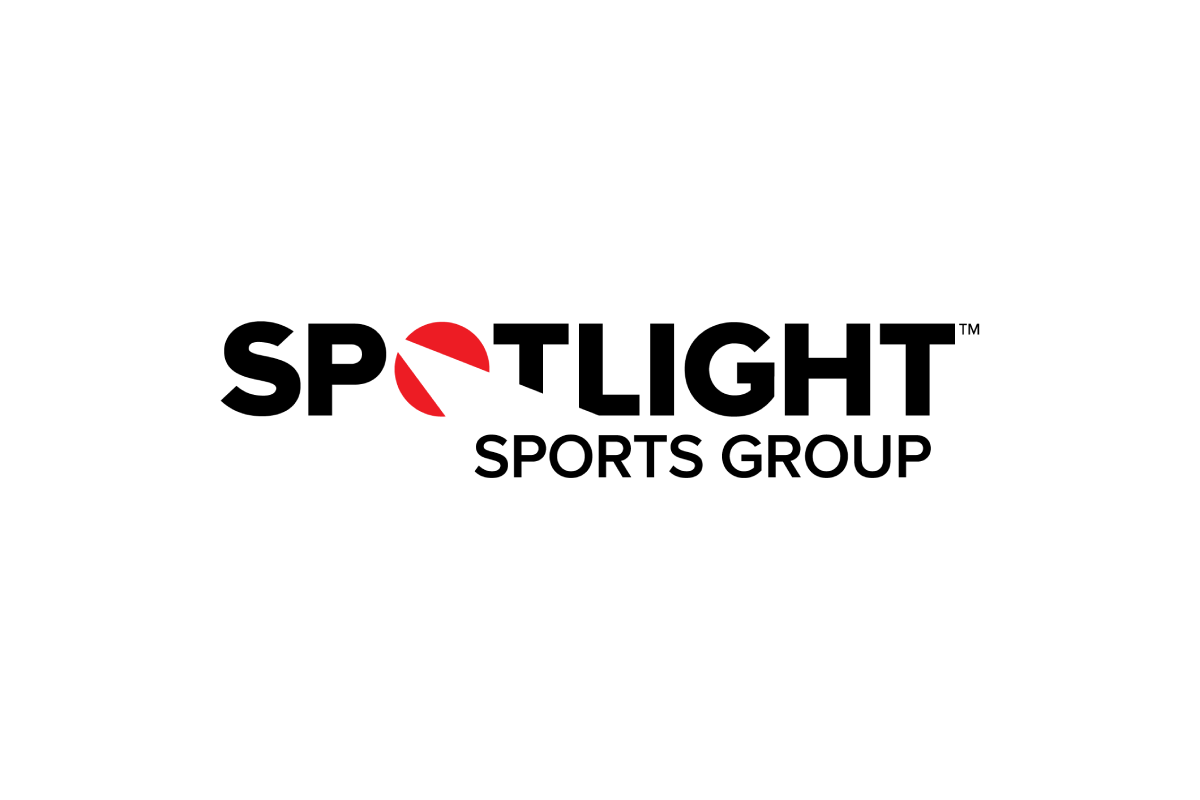 Reading Time:
2
minutes
Spotlight Sports Group (SSG), a world-leading technology, content and media company, has announced a new partnership with Sky Betting and Gaming. This partnership will see Spotlight Sports Group develop and manage a racing content hub in Sky Betting and Gaming branding with horseracing content for the ever-popular Cheltenham Festival.
Last year, SSG produced a Cheltenham Festival content hub for Sky Betting and Gaming and due to the great success and learnings from that partnership this year's edition includes further enhancements in content and functionality. The hub will feature add-to-betslip functionality, live odds, social share capabilities and customer CMS access.
The development of this content hub allows Sky Betting and Gaming to differentiate their Cheltenham Festival content for their audience, which in turn will help maximise key racing-interested audiences during one of the largest racing events of the year.
Speaking of the agreement, Andrew Mook, Head of Marketing Strategy & Planning at Sky Betting and Gaming said: "We know from some great success last year that these content hubs succeed in engaging our audience. Spotlight Sports Group's technical expertise allows us to maximise the potential opportunity from the biggest sports events of the year, whilst also allowing us to differentiate our content strategy from our competitors."
Head of UK and Ireland B2B sales for Spotlight Sports Group, Daniel Smith, spoke about the renewed partnership, saying: "We are delighted to be working with one of the biggest brands in the industry again this year, as we roll out the newest edition of the Cheltenham Festival Hub. We're especially excited to showcase an adapted and amended hub this year following learnings from last year. I'm looking forward to delivering what will no doubt be the best hub we've built so far. Sky Betting and Gaming and its team are brilliant to work with and we can't wait to bring their content strategy to life."
Spotlight Sports Group content hubs are proven to drive revenues with a rich content experience for betting audiences. They provide partners with a state-of-the-art solution, no technical burden and the ability to provide content in any language for big events or be a long-term content solution.
nanocosmos expands reach of nanoStream Cloud for the Latin American region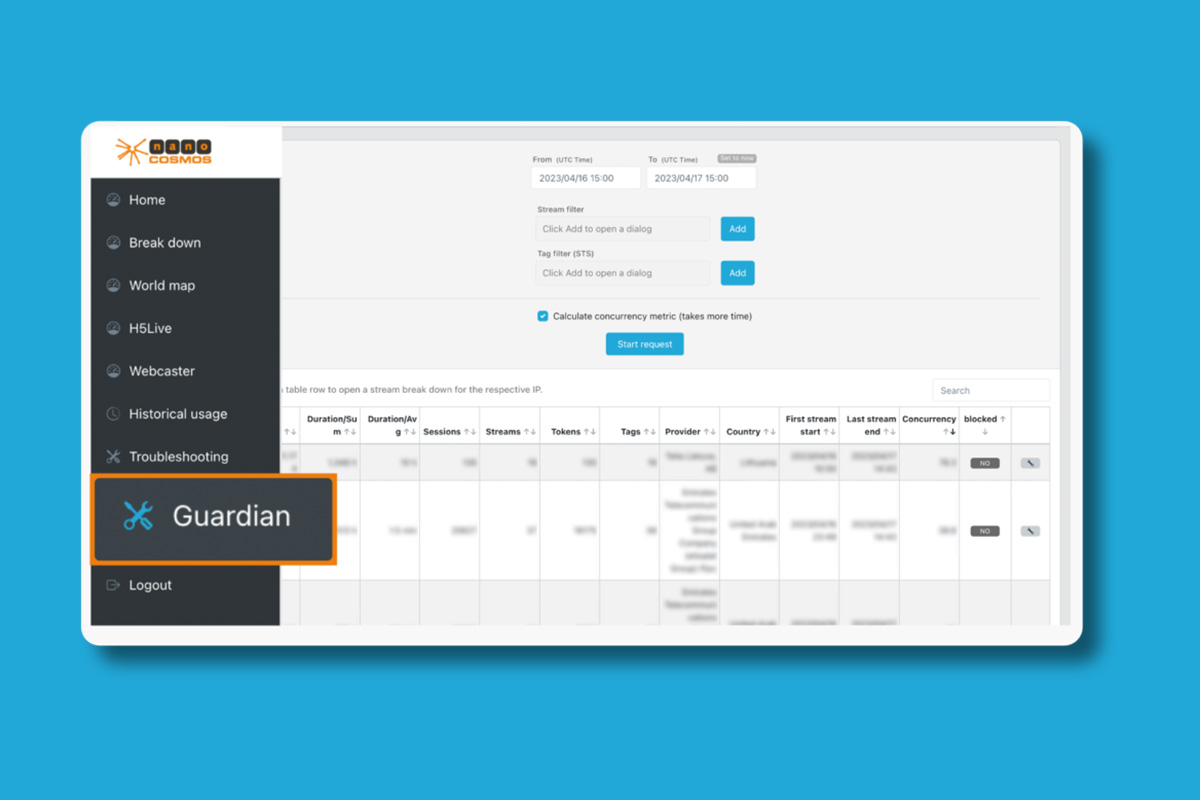 Reading Time:
2
minutes
The German B2B real-time streaming provider nanocosmos hit the 25-year mark this year with a head start for the growing gaming and betting market in the Latin American region. nanocosmos improved scalability to Central and South America with their unique real-time streaming platform and API nanoStream Cloud. This includes the addition of new server locations alongside a comprehensive set of features to ensure the delivery of high quality and secure interactive streaming experience. In addition and as a result of the recent SRT Plugfest, content providers can benefit from a SRT protocol ingest which has been successfully tested and can be used next to the standard RTMP.
Due to the increased demand for live games to be accessible from anywhere for any device, nanoStream Cloud's smart spectrum of features are integrated and offered end-to-end. These cover adaptive, data driven real-time streaming and rely on a strong Content Delivery Network (CDN). In addition, stream protection and reliable service have become increasingly important: Protecting streams from unauthorized access has been recently extended by the new feature nanoStream Guardian.
Adapting to market changes quickly has proved to be a critical factor for nanocosmos' success in serving Quality of Service and Quality of Experience. Chris Strijbosch, VP business development, says "We are proudly bringing 25 years of expertise to the growing Latin American region adapting to the needs of this region with our client-focussed real-time streaming platform. Key requirements such as secure streaming, adaptive bitrate for seamless experience even in remote areas and dedicated local support in Portuguese and Spanish are covered. This is an expansion that underlines our commitment to provide cutting-edge interactive live streaming."
nanocosmos will debut at the SiGMA America show, from 15th to 17th of June in São Paulo to showcase nanoStream Cloud at booth BR043. LatAm's platform providers can boost their business and take advantage of the integrated features dedicated to Quality of Service and Quality of Experience: Ultra-low latency, 100% uptime based on a reliable and strong CDN (Content Delivery Network), browser-based player and advanced analytics, 24/7 service and piracy protection.
Migrations to new EGR-shortlisted ProgressPlay platform continue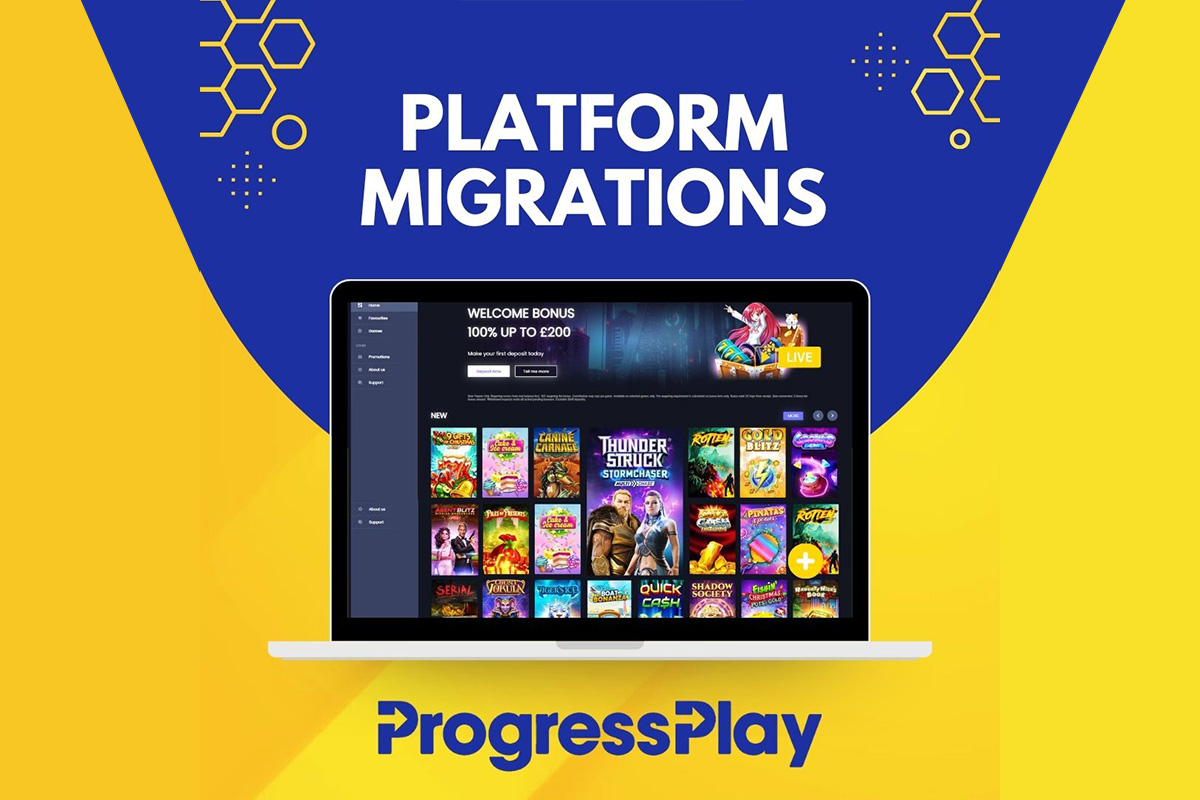 Reading Time:
2
minutes
Casino migrations ongoing throughout Q2 and beyond with slick and intuitive AI-driven UI/UX
EGR-shortlisted ProgressPlay has carved out a hard-won reputation for being one of the world's foremost one-stop-shops for casino content and services and with the introduction of their new technology stack casinos are navigating the seamless migration process led by a migration of over a dozen casinos in the last couple of weeks to the EGR-shortlisted powerhouse.
Loaded with cutting-edge innovation the new platform offers powerful features and functionality that interface with any third-party provider.
21luckybet, CasinoNZ, Betmorph, Tebwin, BlueFoxCasino, PowerSlots, iWonVegas, VegasMobileCasino, LotteryCasino, SlotAttack, LuckyPokerBet, Privewin, and Monkey Casino are now fully operational on the platform and are already enjoying the competitive advantage conferred by adopting the new technology as well as access to value-added services like standard reporting, lobby management, bonus management, and game-cluster recommendations.
ProgressPlay is creating online casino software that is open and flexible, and the online casino platform that ProgressPlay offers is a complete solution for managing any gaming business across multiple channels and products. Features include player account management, payment processing, bonusing, loyalty programs, fraud and risk prevention, as well as game management that includes powerful analytics.
The platform's objective is to work in regulated markets and fully supports new regulations that place important Responsible Gaming criteria on the market. ProgressPlay upholds the responsibility to provide operators all of the tools and support they need when it comes to Responsible Gaming, and are among the final selection for the EGR B2B Safer Gambling Award inaugurated this year.
A raft of over 150 online casino brands has already teamed up with ProgressPlay to bring their casino and sports-betting platforms to life, and these brands are currently being migrated to the new stack in the wake of the first cluster. This combination of casino games and sports-betting is in itself a rare offering, underpinning the innovative approach the company has to doing business.
ProgressPlay's sportsbook is the result of a significant partnership with an industry leader and the pair work with some of the biggest names in the industry. The sportsbook offered includes up to 40,000 different live betting markets and services across over 20 languages. Working with sports betting brands in a host of countries, all customers who play on ProgressPlay sportsbooks are impressed by the range of betting options, seamless technology and ease of use.
This revolutionary stack with a slick and intuitive AI-driven UI/UX now supplies operators and casinos with a platform and game aggregator together with extensive value-added services as ProgressPlay enters their second decade as a trusted partner to the global online gambling industry. ProgressPlay was shortlisted in multiple categories in the 2023 EGR B2B Awards, following their 2022 shortlisting.
ProgressPlay's powerful platform now includes thousands of casino games made up of a wealth of aggregated content ranging from slots, online casino and live casino, to poker and table games, as well as a sportsbook, that operators can access via easy integration to drive player engagement and revenue; while every game on ProgressPlay's platform is supported by all devices, together with a broad range of currencies, and cryptocurrencies.
ProgressPlay CEO Itai Loewenstein said: "With these migrations our new AI-driven platform enables existing partners to sharply distinguish their brands and gaming offers; and, really move their ability to engage across jurisdictions. We are delighted that our first wave of casinos are enjoying a first-mover advantage and we look forward to making additional migration announcements over the coming weeks.
For further information visit www.progressplay.com
ComeOn Group launches new bespoke live casino studio under the name Nordic Ruby Lounge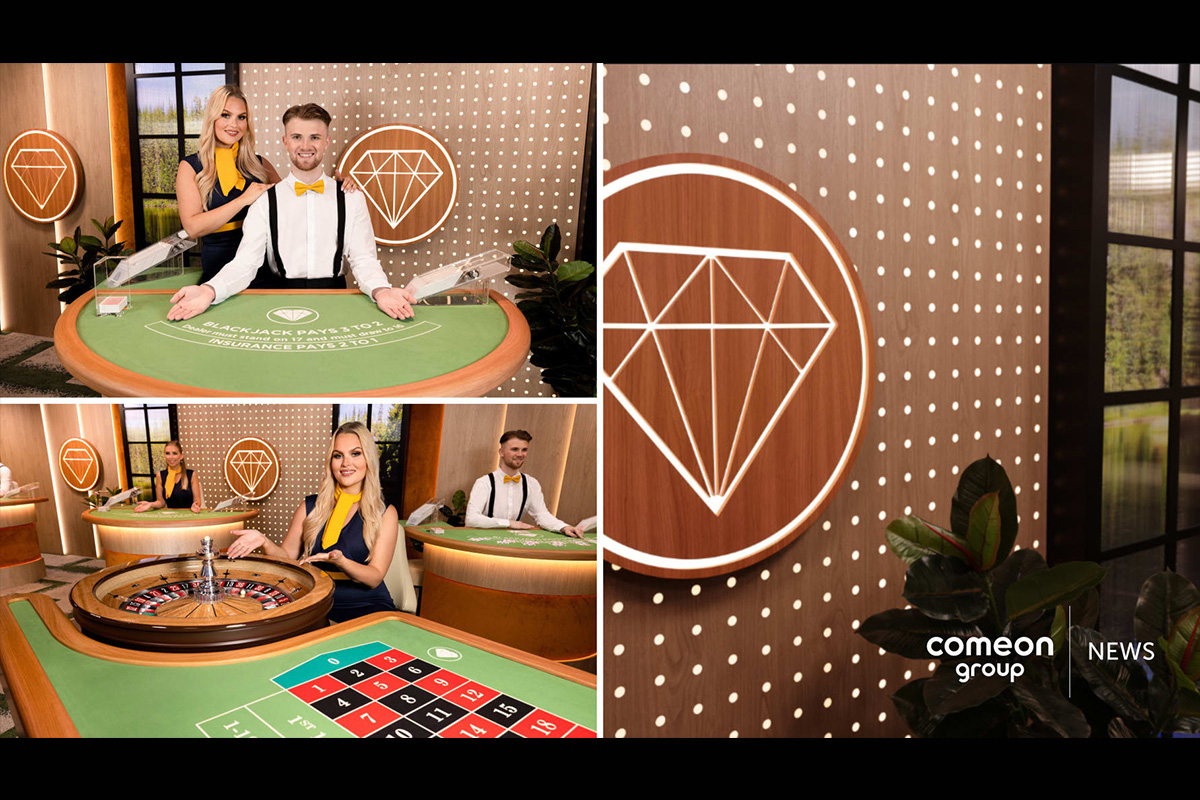 Reading Time:
< 1
minute
Leading iGaming operator ComeOn Group announced the launch of Nordic Ruby Lounge, a new bespoke Live Casino environment from their Ruby Lounge portfolio. The live casino studio offers a local touch for a native customer entertainment experience and will be available to the Group's core markets. Nordic Ruby Lounge taps into customisation and personalisation by offering a Scandinavian style live casino environment with native live dealers for a top of the line local customer experience.
Cristiano Blanco, Chief Product Officer at ComeOn Group, said: "We are extremely happy to see Nordic Ruby Lounge take things to the next level with our live casino offer. Our Nordic players can now enjoy a bespoke environment locally tailored around their preferences, with native dealers for that extra cherry on top. It's been about great teamwork throughout all involved departments, which has landed us in a great quality product with a truly impressive design and functionality. For us, the launch of Nordic Ruby Lounge is a great milestone and with that said we are looking forward to seeing Nordic Ruby Lounge succeed and take things up a notch."
Nordic Ruby Lounge is a part of the Group's Ruby Lounge portfolio, which was launched early 2022 with a strong premium brand identity statement for an exclusive and safe entertainment experience. Ruby Lounge is a live casino studio with a "brands within brands" approach that offers live Blackjack and Roulette tables served by ComeOn's team of dedicated live dealers.
The customised and personalised touch makes Nordic Ruby Lounge a one of a kind live casino product, setting the standards high against main competitors in the industry. Live casino is a strategic focus for ComeOn Group, making the launch of Nordic Ruby Lounge a great milestone in their growth track.