What are the Variations of Online Slots?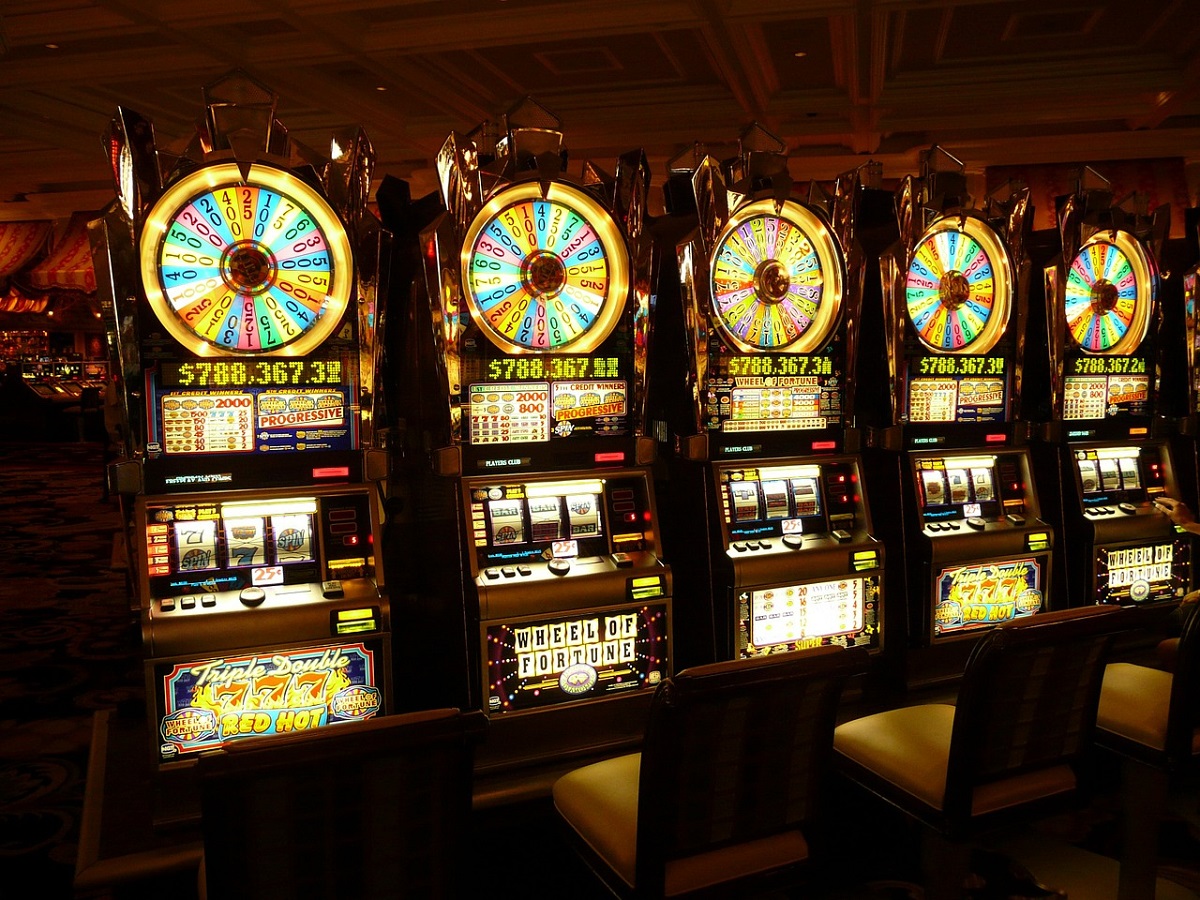 Reading Time:
3
minutes
There are several different online slot machine variations, which we will be taking a closer look at right here. As well as learning about the different variations of online slots, you can also find some useful tips for deciding which slots to play.
What are the main types of online slots?
There are more than ten different types of online slot machines out there today. However, you will find that one online slot machine may fall into several of these different categories. The  main types of slots you can generally find online today are the following:
Classic slots (aka 3-reel slots)
5 and 6-reel slots
Bonus round slots
Win ways slots
Megaways slots
Multi-payline slots
Progressive jackpot slots
Fixed coin jackpot slots
3D slots
Bonus round/free spins slots
The Diamond Mine Megaways Jackpot King (JPK) online slot machine, for example, can be classed as a Megaways slot, a bonus round slot, a free spins slot, a 6-reel slot and a progressive jackpot slot.
The Wacky Panda online slot from Microgaming can be classed as a classic slot, a single-payline slot, a 3-reel slot, and a fixed coin jackpot slot. The good news is that all online slot machine variations today can be accessed using any modern smartphone, tablet, laptop, or desktop device with internet connectivity.
How to find the best online slots at a fully licensed online casino
Today, trusted websites, such as the official NewCasinos website, have a comprehensive guide to new casino games and online slot machines, which explains the different types of slots in greater detail. Reading these guides can also help you choose the right kind of slot you're looking for.
There are thousands of different online slot machines to choose from today, and there are several things you may want to consider when searching for one that you will like.
For example, some of the important questions you may want to ask yourself when you next look for a slot machine to play at your favourite online casino are the following:
Are you looking for a certain type of theme when you play an online slot? For example, some of the most popular slot themes out there today are Ancient Egyptian-themed slots, Leprechaun/Luck/Irish-themed slots, Western-themed slots, Greek/Norse Mythology-themed slots, Horror-themed slots, Sports-themed slots, etc. The list goes on. If you search for slots by 'theme,' it can help narrow down your search
Do you want to play a brand-new online slot that has only just been released, or do you want to play an online slot that has been around for much longer?
Do you want to play an online slot machine from a specific software provider/game development studio? For example, you may prefer playing online slots from Microgaming, whereas your friend may prefer playing online slots from NetEnt. There are hundreds of different companies that produce today's best online slots, and getting to know your favourite provider(s) can also help narrow down your search
Are you looking for Megaways slots? These extremely popular online slots come with Big Time Gaming's Megaways game engine. Most online casinos have a dedicated 'Megaways' slot section, which makes these games much easier to find
Are you looking for feature-rich slots that are packed with bonus rounds, such as a free spins bonus or multi-level picking bonus?
Are you looking for something a little more laid back that's super-easy to play? If so, then a classic 3-reel slot would be ideal for you
Do you only want to play slots with higher-than-average RTP% (Return To Player) payout rates? If so, you should be looking for online slots with a 98.00% or higher RTP% rate
When you know roughly what you're looking for, it can make it so much easier to find your favourite online slot machines. As mentioned, there are hundreds of slots to choose from at most online casinos today, sometimes more than 1,000. Several other useful features can be used to locate your favourite slots.
For example, at many fully licensed casino sites, you can use their filter settings to narrow down your search. If you know the name of the game you're looking for, simply enter the name into the game search engine to locate the game instantly.
What to remember when playing online slots for real money
When playing online slots for real money, always try to gamble responsibly. This means never playing in the real money mode while intoxicated or under the influence, never chasing your losses, and setting limits. Don't think of gambling for real money as a way to make a living. It's not a job.
At today's most trustworthy online casinos, you can usually set deposit limits, spending limits, and even session time limits, which is a great way to manage your bankroll and have a safer and more enjoyable experience.
BGAMING DONATES $5,000 TO UKRAINE CHARITY FOLLOWING ICE LONDON PLEDGE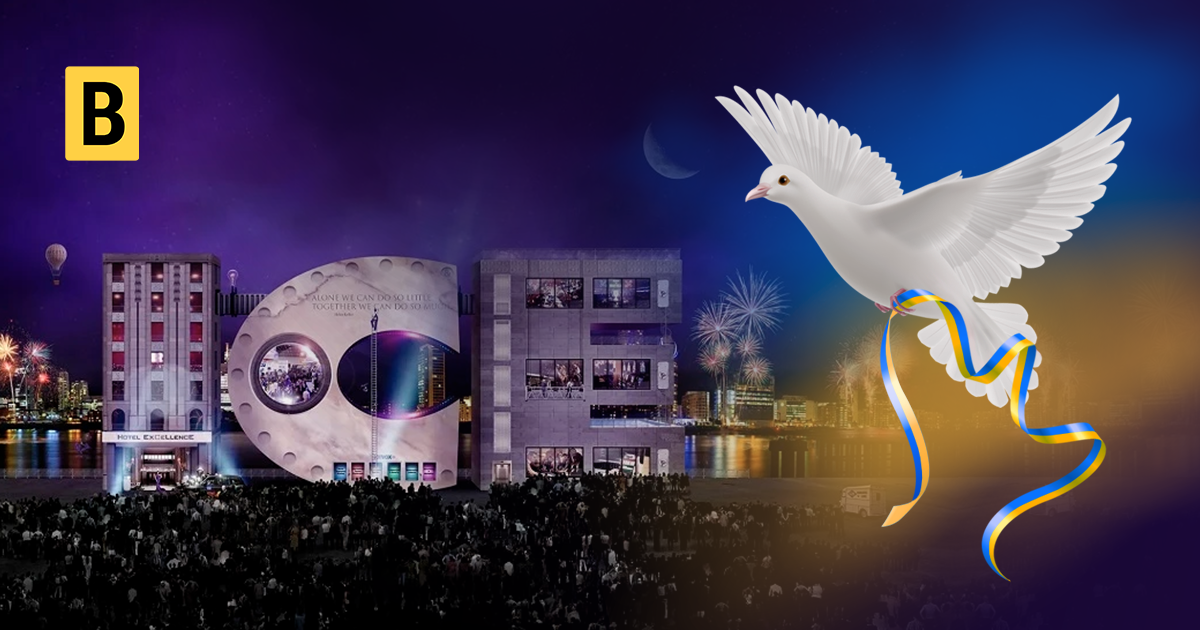 Reading Time:
< 1
minute
iGaming content provider BGaming has donated $5,000 to UNITED24, a charity raising money for medical aid and critical needs in Ukraine.
At this year's ICE London, the fast-growing firm gave visitors the chance to receive merchandise featuring designs by renowned London artist Thumbs.
As an alternative they pledged to give $50 to the charity instead, which more than 70 generous partners opted to take up.
After boosting the final amount, BGaming has now pledged to continue its fundraising drive at IGB Live! Amsterdam, SBC Barcelona, and SiGMA Malta later this year as part of a commitment to 'create positive change'.
UNITED24 was set up by the Ukrainian government to provide a secure platform for donors to raise funds for medical aid, defence and demining and rebuilding Ukraine.
Currently, they are running two medical aid projects which seek to raise money for more urgently needed ambulances in the war-torn country.
At the time of writing, it is estimated more than 8,000 civilians have been killed in the conflict, while more than 13,300 are believed to have been injured.
Catherine Puteiko, CMO of BGaming, said: "Small acts of kindness can have a big impact on the world, from caring for others to creating positive change. BGaming's recent charity initiative at the ICE London exhibition was a shining example of this ethos.
"Our partners had the option to donate to a worthy cause or receive our branded merchandise, and we're thrilled to share that this simple initiative raised 5000 dollars for victims of war in Ukraine. Let's continue to think big and act small to make a positive impact on the lives of others!"
PRESS STATEMENT OF PAGCOR REGARDING OFFSHORE GAMING OPERATIONS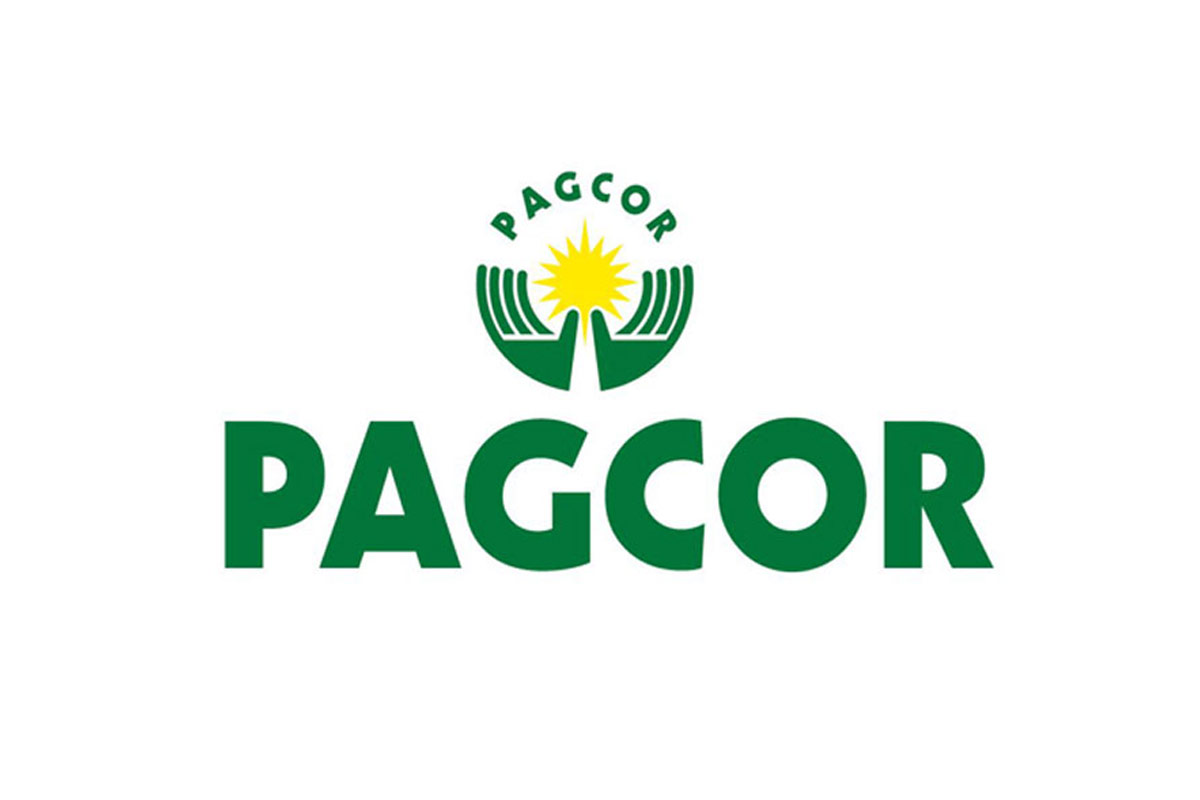 Reading Time:
< 1
minute
Senate Ways and Means Committee Chairman Sherwin Gatchalian presented the chairman's report which cited that the risks of allowing the continuous operations of offshore gaming operations outweigh their benefits to the country. Citing R.A. No. 11590, he further states that offshore gaming should be shutdown, now that there is no third-party auditor monitoring their income.
The Philippine Amusement and Gaming Corporation (PAGCOR) would like to reiterate its firm commitment to uphold the integrity of the gaming industry in the Philippines, including offshore gaming.
After determination of Global ComRCI's default in its obligations and commission of unlawful acts under R.A. No. 9184, a Notice of Decision to Terminate the Consultancy Contract was served to third-party auditor Global ComRCI on March 9, 2023, effective upon thirty (30) days from receipt thereof.
PAGCOR is now in the process of engaging a capable and reputable third-party auditor who can independently and accurately conduct verification of the offshore gaming licensees' gross gaming revenues.
Further, PAGCOR reassures the public that to maintain the integrity of regulated gaming in the country, the state-run firm will not hesitate to impose appropriate sanctions or penalties to erring licensees or service providers. We will ensure that all revenues from regulated gaming will continue to support the government's nation-building efforts and uplift the lives of Filipinos.
OnAir Entertainment™: Flexibility of more providers vs. Exclusivity with a single provider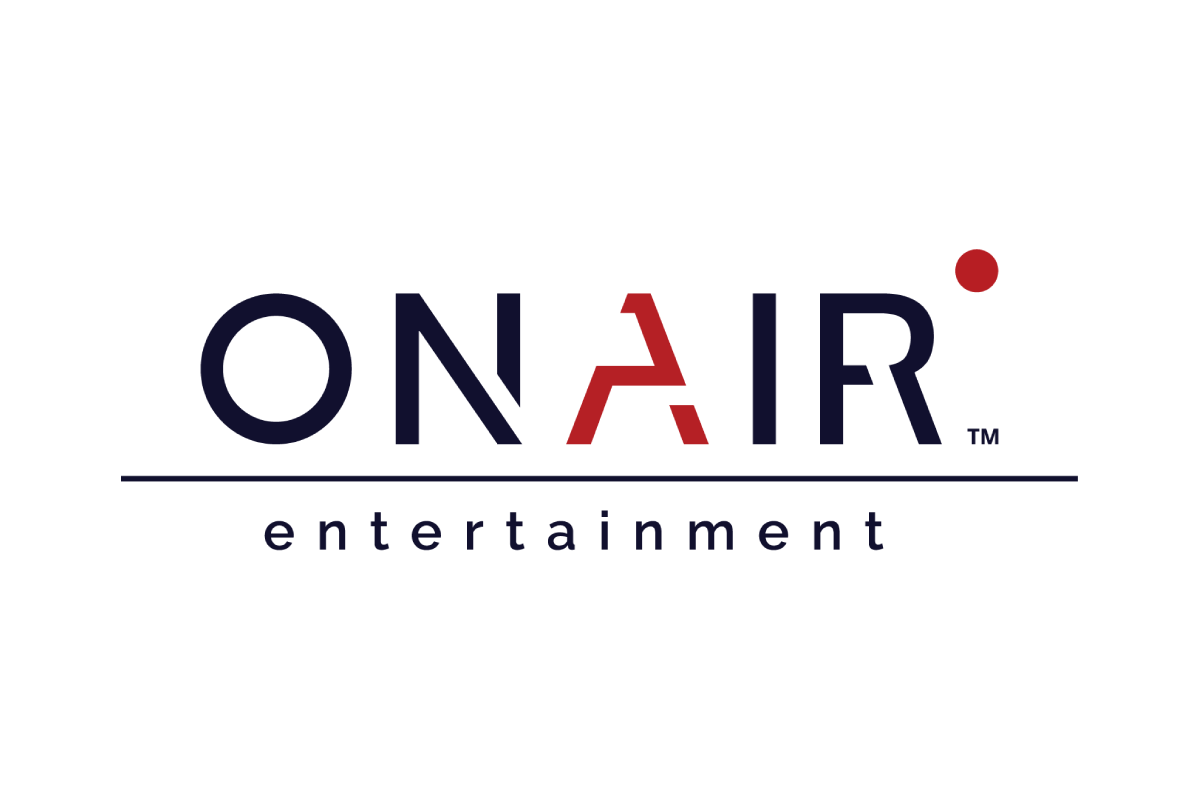 Reading Time:
2
minutes
OnAir Entertainment™️, the go-to live casino games provider, has added their voice to the increasing industry concern regarding the negative impact of exclusivity deals within the live casino space.
There has been a growing discussion around the impact of exclusivity deals on operators and platforms, with OnAir Entertainment™ believing that one supplier setups create several limitations for operators. Limitations arising from exclusivity push players to find additional options from more diversified live casino offerings. It's known that players prefer websites with more content choice, allowing them to search for the games they want to play – player freedom is vital to maximizing cross-sell and therefore increasing platform revenue.
Do exclusivity agreements truly fulfil the promises and needs of the industry? Markets need to change rapidly, adapting to new and more restrictions on operators, which requires sufficient flexibility and creativity. Can an agreement set in stone, determined by a single supplier and based on a rigid commercial model, be flexible to a regulatory landscape that is constantly shifting and help operators to be competitive?
Given the global nature of the biggest operators, multi-supplier deals also mean that they can test out different games across markets and not be forced to stick with one product globally. Less exclusive deals allow operators to be much more agile when operating internationally, as localization needs must not be ignored. A key part of OnAir Entertainment's™ product offering is the ability to input customizable elements within their digitally branded and localised environments so that operators can reinforce and scale their brand together with OnAir Entertainment's™ tech. While also using reasonable commercial terms so our operators can test audience response in branded environments with low risk before committing to more sizeable projects.
There is no doubt that the variety of live casino suppliers continues to grow, causing increased industry competition and that this competition pushes continued innovation within the iGaming industry.  It is this belief in constant innovation that is at the core of all OnAir Entertainment's™ operations. By continuously developing improvements in UI design, 3D animations, allowing for localization and the incorporation of brandable elements – OnAir Entertainment™ hopes to increase user engagement and player experience.
Seval Alev Kaya, Director of Business Development at OnAir Entertainment™, said "Innovation is at the heart of our operations, and our main priority is to provide maximum flexibility for our clients. Operator differentiation is directly linked to content diversity and harmony. We see that many operators are trying to widen their audience by adding more casino vendors, especially in live casino space in order to reduce the need for a single vendor that comes with unfavourable terms, high costs, and limitations. We are the alternative solution with a service-minded approach, invested in our client's growth."