Arctic7 evolves within and beyond gaming after two studio acquisitions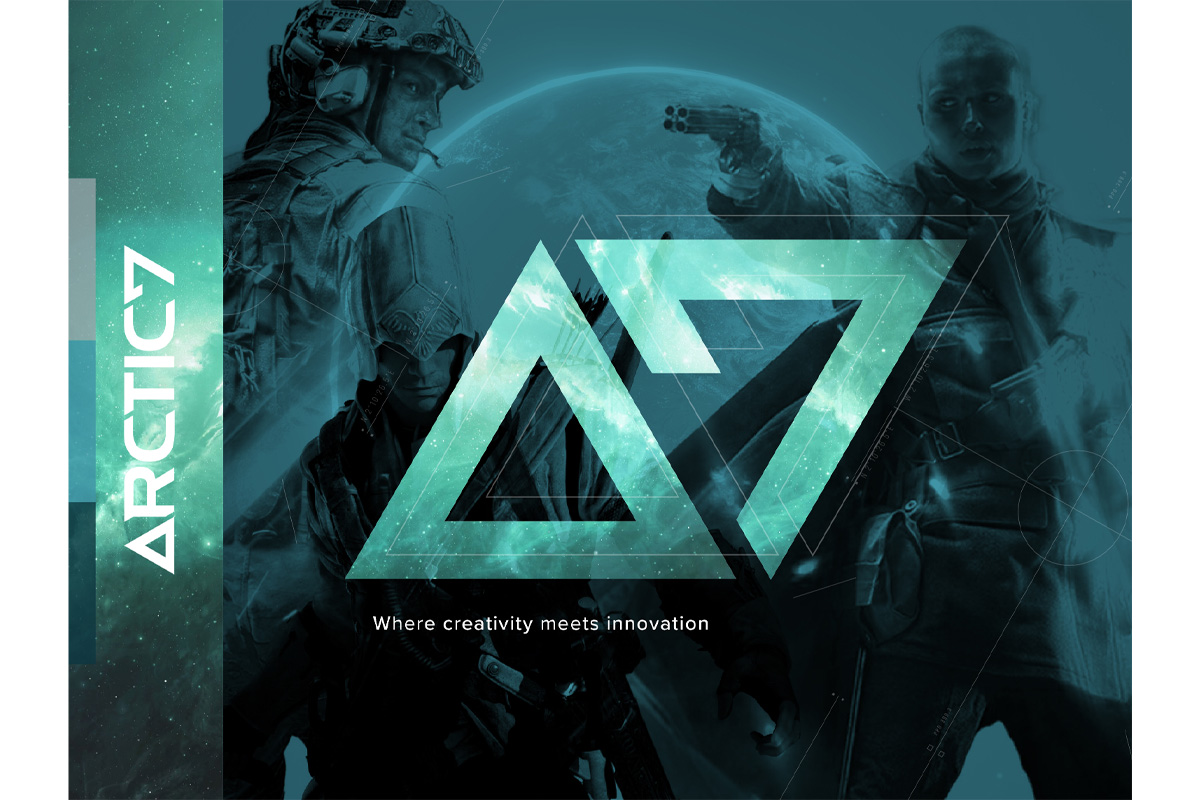 Reading Time:
2
minutes
Game development company Arctic7 has today announced the acquisition of Narwhal Studios and Star Fort Games. The two acquisitions represent a sizable evolution in Arctic7's capability – introducing a plethora of experience from some of the leading creatives in both the video game development and virtual production space.
The acquisition of LA-based Narwhal Studios marks Arctic7's first expansion into virtual production, further advancing their capacity when delivering top-level entertainment and experiences through immersive content. With film and TV virtual production being Narwhal Studios speciality, their acquisition additionally broadens Arctic7's scope beyond just video games. Similarly, Arctic7 will be expanding its video game development foundations with the acquisition of Ottawa-based Star Fort Games – helping to cement Arctic7's expertise in the games industry and expanding their reach and studio capabilities to Canada.
With studios based in Austin, Montenegro and now Los Angeles and Ottawa, Arctic7 has continued where they left off in 2022. The company now has more than 100 people across the world, collaborating together to inspire, going above and beyond in delivering exceptional entertainment with heart and depth.
Media production company Narwhal Studios is at the forefront of virtual production and is continuing to innovate in the space. The team has utilized their skill and experience in some of the largest shows and films in the world, such as The Mandalorian, Ant-Man and The Wasp: Quantumania and Black Adam. For Arctic7, the acquisition of Narwhal Studios not only expanded its impact within game development, but
now across multiple industries. The acquisition follows the recent appointment of Narwhal founder Felix Jorge as Chief Communications Officer at Arctic7.
Co-founder Felix Jorge of Narwhal Studios comments: "By joining forces with Arctic7, we plan to bring the virtual art department and ICVFX to a wider audience than ever before. We are supercharging the techniques and processes we created, and developing the training programs and virtual production tools necessary to launch the next generation of film, TV, and game productions."
Welcoming Star Fort Games to the Arctic7 family will also allow the Austin-based company to leverage the independent game studio's work across multiple platforms, from global mobile titles to blockbuster console games. Their understanding of what makes a game fun, knowledge of games as a service and expertise on what top trends are going to entertain consumers means they excel at making engaging and
entertaining games.
Studio head Lindsay Daggit at Star Fort Games comments: "We are thrilled to be joining the Arctic7 studio family and so excited for this next chapter of Star Fort Games. I am most excited about the new opportunities this partnership will provide for our people and our studio as a whole. Combining our strengths with the other Arctic7 studios in a complementary fashion will allow us to achieve new heights together."
CEO and co-founder of Arctic7 Igor Efremov comments: "Our aim at Arctic7 is to create amazing entertainment experiences for our partners. The acquisition of Narwhal Studios and Star Fort games enables us to further expand our ability to do that. Narwhal's experience in virtual production – working with the world's premier intellectual property – represents an exciting step for us, not least given the growing cross media opportunity in gaming. Similarly, Star Fort's abilities in creating games across platforms, together with games as a service also adds further exciting capabilities for us.''
Honoré Gaming cuts the ribbon on new Senegal office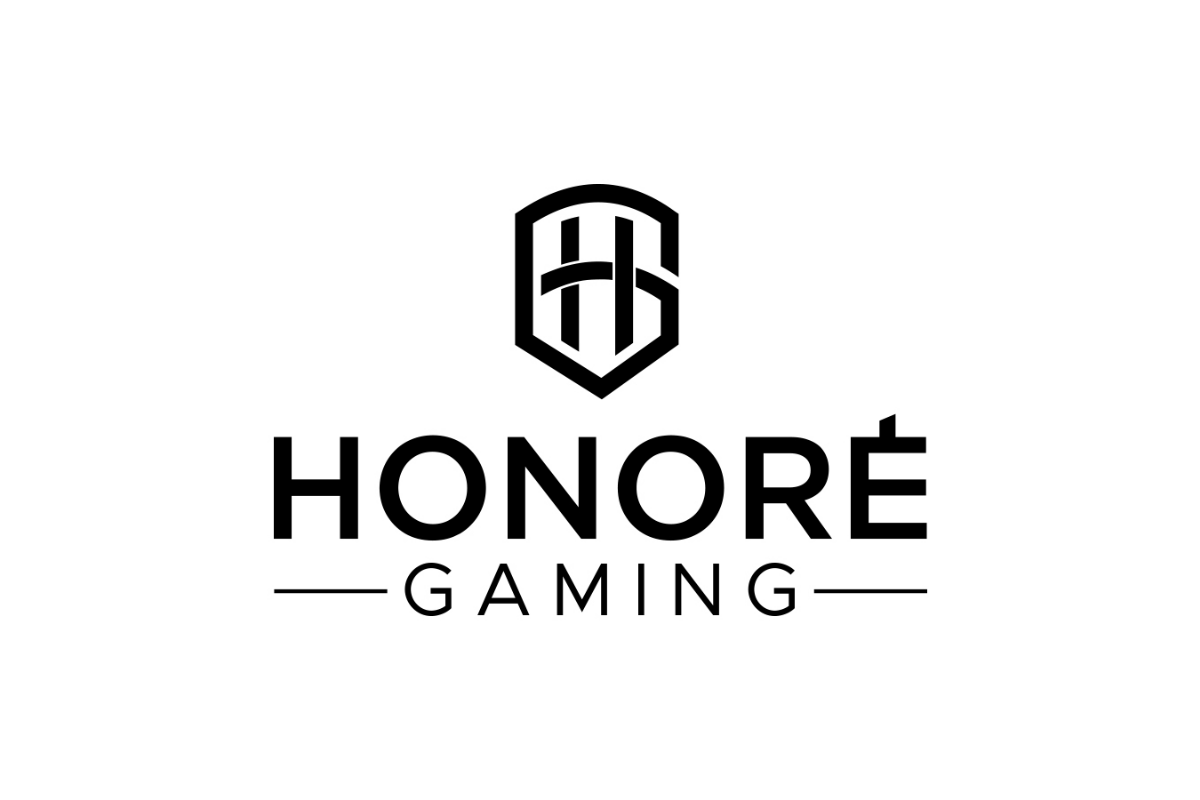 Reading Time:
2
minutes
Tech and platform supplier continues to establish itself as the go-to provider in Africa with the opening of a brand new facility in Dakar
Honoré Gaming, the leading technology and platform provider to operators serving the fast-growing African market, has opened the doors to a brand new, state-of-the-art office facility in the capital of Senegal, Dakar.
The occasion was marked with a ceremony attended by Honoré Gaming employees as well as members of the senior management team from National Lottery operator, Lonase, with Lonase CEO Mr Lat Diop giving a speech. This was followed by a performance from famous Senegalese singer, Youssou N'Dour.
Honoré Gaming has established itself as the go-to technology partner for land-based and online sportsbook and casino operators in the African region, with a particular focus on French-speaking markets where its operators dominate in the likes of Congo Brazzaville, Chad and of course, Senegal.
The opening of its Dakar office comes at a time when Honoré Gaming continues to focus on French-speaking African markets while expanding into English-speaking African markets and assessing opportunities to deploy its retail and online technology in emerging jurisdictions such as LatAm.
Africa has been on operator radars for a number of years now, but in recent months several tier-one brands have made their move in the region. This has seen a spike in interest from tier-two operators and local betting brands looking to leverage the opportunity on the table.
Honoré Gaming is here to support these brands, and the power players, as they launch their sportsbooks and casinos in each jurisdiction. Its retail and online technologies and platforms allow operators to truly localise and personalise their proposition for each market.
This is crucial to success with player preferences different across the continent and operators having to meet different regulatory requirements in each country they target. Honoré's solutions have been designed to allow them to do this with ease.
Christophe Casanova, COO at Honoré Gaming, said: "We are delighted to open an office in Senegal we continue to establish ourselves as the leading technology and platform provider in Africa. Senegal is a key market for us and our partners, so it's great to have a presence in the country from where we can better support land-based and online operators.
"Africa has been a market of interest for a number of years now, but there is real momentum across the region with more and more brands wanting to get in on the action. Our platform and suite of solutions have been designed specifically for Africa, allowing operators to deploy sportsbook and casino experiences that not only meet but exceed player expectations.
"That we can no offer this from an office based in the heart of Senegal is a major milestone for Honoré Gaming and sets us up for continued success."
Feng's Fortune soars into the market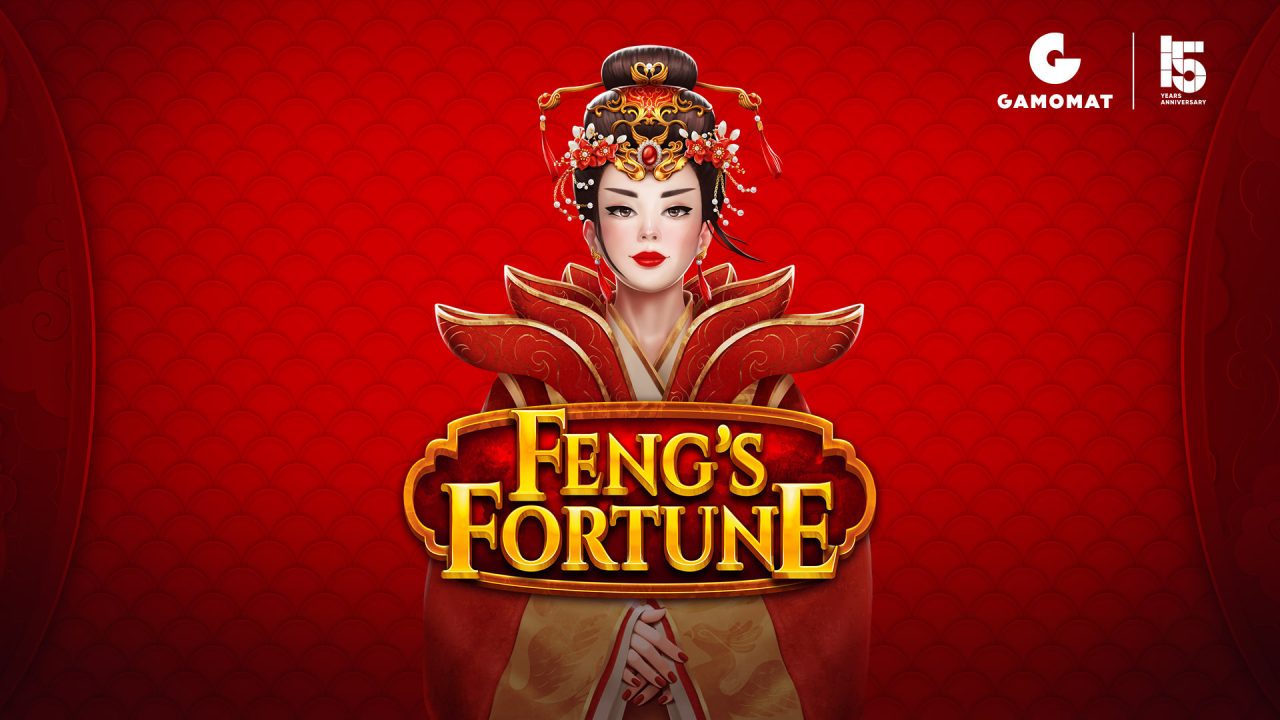 Reading Time:
< 1
minute
GAMOMAT, one of the leading independent software developers for slot games, proudly presents its brand new Asian-inspired title, Feng's Fortune.
The story of Feng's Fortune follows a beautiful Priestess within the mystical world of Feng, a powerful phoenix, who presides over an exceptional treasure. Feng's Fortune is an exquisitely crafted, Asian-inspired game that radiates with the aura of ancient Chinese mythology.
This title delivers an immersive entertainment experience on the reels that is complemented by spectacular gold and red graphics, seamless animations and a heart-lifting soundtrack. When the reel picture shows three, four or five Scatter symbols, 10 Free Games will launch.
Before Free Games begin, three symbols are displayed and players must spin to discover what symbols will star in the feature. One of these three symbols is guaranteed to be a high-value symbol, which increases the chances of players winning big.
GAMOMAT's risk ladder and card gamble are potentially an option for players hoping to maximise the gaming experience. Feng's Fortune is available to all Bragg operator partners via Bragg HUB and for social gaming via Whow.
Sabine Müller, Chief Design Officer at GAMOMAT Development GmbH said: "Feng's Fortune is a visual triumph which encapsulates perfectly Asia's aesthetics which we know players have a special affinity with. The game is enriched with spectacular sounds, graphics and animations that deliver a truly fantastic title that players will adore."
LeoVegas Group granted three licenses to offer gaming software in Sweden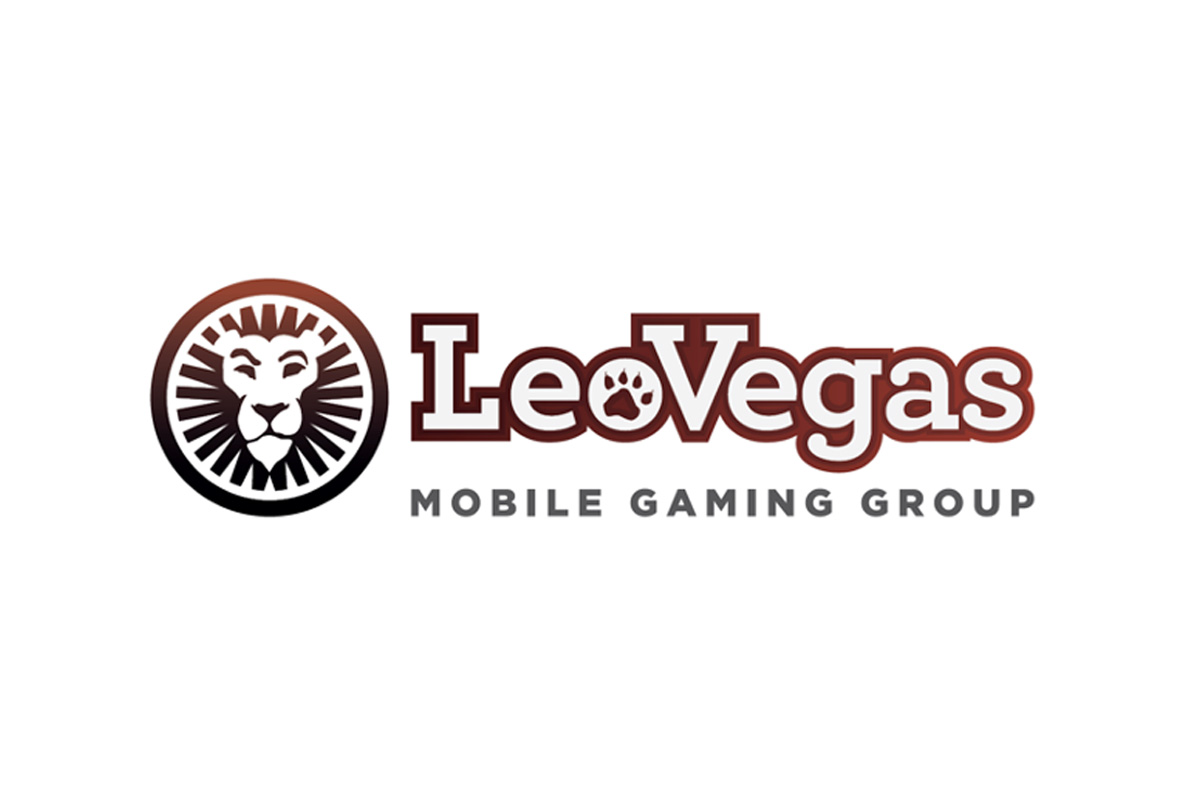 Reading Time:
2
minutes
LeoVegas Group has been granted three five-year licenses by the Swedish Gambling Authority—known as "B2B licenses"— to develop and offer gaming software in Sweden. These licenses, effective from 1 July 2023, have been granted to the Group's game studio Blue Guru Games and two platforms. Licenses are a prerequisite for providing software to licensed operators and an important step to prevent unlicensed gaming companies, consequently strengthening channelisation in the Swedish gaming market.
Since its inception, LeoVegas Group has experienced rapid growth, evolving from an operator into an integral player within the igaming industry's value chain via game and platform development. Effective from July 1, 2023, under the Swedish Gambling Act, companies involved in the manufacture, provision, installation, or modification of game software utilised in online gaming are required to possess a license.
LeoVegas Group has now been granted three five-year licenses—referred to as "B2B licenses"—by the Swedish Gambling Authority. These licenses have been conferred upon the Group's game studio Blue Guru Games, as well as the Group's two platforms (PAM).
Gustaf Hagman, CEO of LeoVegas Group, said "We welcome the introduction of B2B licenses, a decisive step towards mitigating the impact of key gaming software being simultaneously provided to licensed operators and unlicensed operators targeting Swedish players. With the new regulations in force, it is now critical that authorities focus on those suppliers deliberately undermining the Swedish licensing system by facilitating unlicensed gaming".
The 2019 initiation of Swedish gaming licenses marked a significant reform to regulate and supervise gaming companies operating in Sweden. This reform fortified regulations pertaining to marketing and consumer protection, while also ensuring substantial gambling tax revenues. The success of the B2B licensing system heavily depends on the Swedish Gambling Authority's capacity to restrict key gaming software intended for licensed Swedish companies from simultaneously being used by unlicensed operators seeking to attract Swedish players.
On 1 May, LeoVegas Group announced its intentions to acquire game developer Push Gaming, which is also licensed by the Swedish Gambling Authority and holds two B2B licenses. The acquisition is expected to be completed in the third quarter of 2023.