The Social Impacts of Gambling in Australia: Issues and Solutions
Many people spend a lot of time in gambling establishments and do not even know what an impact it has. Therefore, in our article, you will get more information about the gambling industry, its features, and its impact on society. In addition, we will tell you about one of the best Australian gambling establishments where you can have a good time.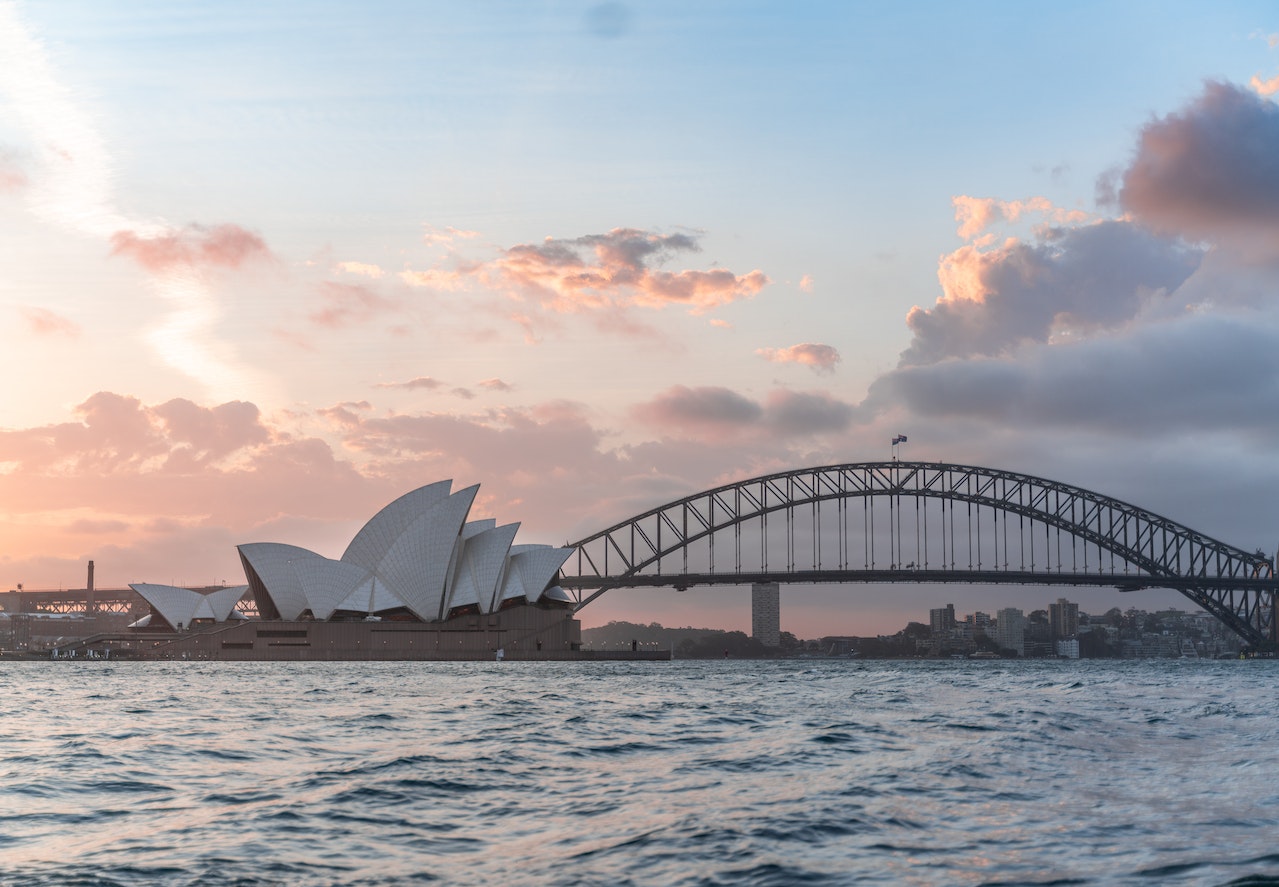 Reading Time:
4
minutes
Introduction
Some people mistakenly believe that gambling is a ploy by corporations to capture people's money and minds. However, the first signs of gambling in Austria appeared as early as the beginning of the 19th century, when horse races were first held. Then this industry began to develop actively in the 20th century. Of course, the scale of this business impressed everyone, including the government. That is why casinos were banned in Australia for some time. Indeed, according to statistics, people lose about 15 billion a year on casino games. These are huge numbers that do not please the government. However, gambling in Australia continues to flourish, moreover, it has acquired a new form – online casinos. To play successfully and be a wise player, you just need to understand what impact gambling has.
The impact of gambling
Below we will tell you about the key areas of influence of gambling. These can be both positive and negative. However, no business has only positive effects.
Influence within the industry. This industry provides people with jobs. Different segments of the population have the opportunity to be involved in this area, from the croupier to the lawyer.

Impact on other industries. Gambling helps other entrepreneurs develop. Those people who visit the casino also use the services of related areas: hotels, cafes, and so on. In addition, developers of casino machines and other equipment also benefit from the development of this industry.

Influence on the state. Due to the high income from gambling, companies are also forced to pay high taxes. This helps to enrich the state treasury and spend this money on socially significant purposes.

Influence on players. Thanks to gambling, people can have a good time, get positive emotions, meet new people, and relax. In addition, those people who want to win often learn useful facts about games. Therefore, it also broadens the horizons of the players.

Impact on society. The more people involved in this industry, the more it affects the consciousness of society. There is a need to create lobbying groups and other structures that will deal with these issues.

Impact on people's health. Unfortunately, gambling is always a certain risk. And not all people can cope with this, which is why they become addicted to the casino. In this case, it can affect mental health, relationships with loved ones, and financial condition.
Wild Joker casino in Australia
Although there are many online casinos in Australia, not all of them can offer what players want. One of the most customer-oriented gambling establishments is Wildjoker, which was created in 2018. For five years of activity, the company has acquired a wide client base. All employees work every day for the benefit of customers, studying the main trends, implementing new technologies, and making their platform the best place to win.
Basic information
Wild Joker Casino is licensed by the foreign government of Curacao. This means that the company can operate freely in Australia and offer its services to everyone. In addition, here you will feel safe because the company uses strong SSL ciphers. The RTP of the platform is 97.5%. This means that for every $100 wagered if you win, you will receive $97.5. This is one of the best rates in Australia. Wild Joker casino AU is attractive not only in the place of its origin but there are also to players from the UK and Canada. Therefore, the company creates conditions that will be comfortable for players from different parts of the world.
Bonuses and Promotions
This online casino loves to please its customers. This is important both for the reputation of the company and for the success of the players. Therefore, Wild Joker Casino Australia has a wide and generous bonus program. For example, new players can get up to AU$ 3,333 as well as 77 free spins. Regular players can increase their deposits daily and receive free spins. Moreover, there are special promotions for special types of games.
Game collection
Wild Joker Casino cooperates with one of the best software providers – Real Time Gaming. Thanks to this company, players can enjoy high-quality and popular games. Here the following categories will be available to you: pokies, blackjack, poker, roulette, keno, and others. You can also try the demo version, which will help you decide which game is right for your level.
Banking
In order for your game to take place, you need to make a deposit. And when you win and want to get the winnings, then use the cashout function. To do this, you need to select the appropriate function on the official website, select a payment method and provide the necessary information about it. Wild Joker casino AU offers players to use the most popular and secure banking methods: Mastercard, Visa, Neosurf, and bank transfer.
Frequently Asked Questions
What currency can I use to pay in Australian online casinos?
As a rule, most platforms do not focus only on the Australian market, they are multinational. That is why players can make transactions using both Australian and American, New Zealand, and Canadian dollars, as well as euros.
Which payment method is the fastest and safest?
Although almost all gambling establishments offer modern payment methods, there are still a few that are better than the rest. For example, with the help of electronic wallets and cryptocurrencies, you can make the fastest and safest transaction.
Can I play if I have no experience?
Of course! Australian online casinos are of two types: real money and free games. You can choose free games where you can get the necessary knowledge, learn the rules of the game and improve your skills without spending money.
The MGA publishes its 2022 Annual Report and Financial Statements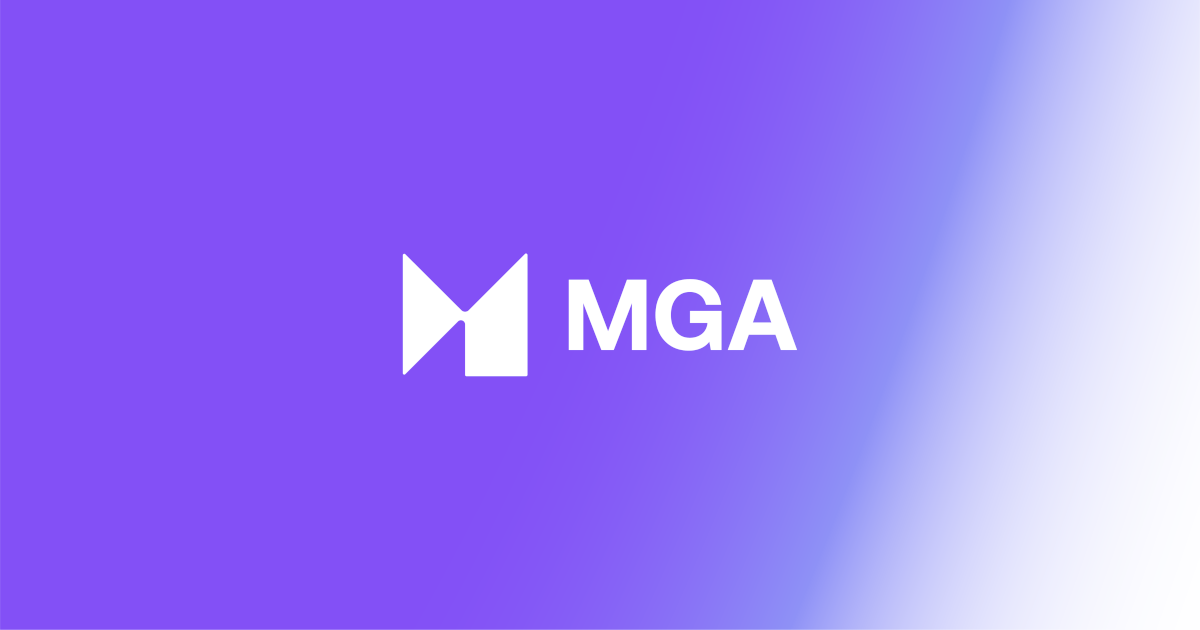 Reading Time:
4
minutes
The Malta Gaming Authority (MGA/Authority) is publishing its Annual Report and audited Financial Statements for the financial year ending 31 December 2022. In addition to outlining the performance of the Maltese gaming business in 2022, the report gives a broad summary of the Authority's accomplishments during the year under review and offers a medium-term outlook for the future. A thorough report outlining key statistics for the land-based and online gaming industries is then presented.
Supervisory Activities
28 compliance audits were conducted and 228 desktop reviews were carried out during 2022, accompanied by additional AML/CFT compliance examinations that are carried out by the FIAU, or by the MGA on its behalf. Following information which emerged from compliance audits, compliance reviews and formal investigations, the Authority issued 10 warnings and cancelled six (6) licences. In addition, the MGA issued a total of 16 administrative penalties as well as three (3) regulatory settlements, with a collective total financial penalty of €179,150.
A total of 25 licensees were subject to remediation and/or administrative measures by the FIAU, ranging from written reprimands to administrative penalties, based on the breaches identified during examinations carried out in previous years, including by the MGA. In total, these amounted to just over €738,000.
Six (6) individuals and companies were deemed by the Fit & Proper Committee to not be up to the Authority's probity standards due to various factors, including due to the risks of money laundering or funding of terrorism.
Forty-one (41) gaming licence applications were received during 2022. Thirty-one (31) licences were issued, while twenty-one (21) were unsuccessful.
Over 1,500 criminal probity screening checks were undertaken on individuals, shareholders and ultimate beneficial owners, key persons and other employees, and companies from both the land-based and online gaming sectors.
The Authority conducted 48 interviews with prospective MLROs and key persons carrying out the AML/CFT function to determine the knowledge and suitability of each candidate.
The Commercial Communication Committee of the MGA issued a total of nine (9) Letters of Breach following breaches of the Commercial Communications Regulations (S.L. 583.09).
In its efforts to protect players and encourage responsible gambling, the Authority supported a total of 5,280 players who requested assistance, covering most of the cases received during 2022 and the spill-over from 2021.
The MGA conducted 85 responsible gaming-themed website checks, through which 38 URLs were found to have misleading information. This led to 17 notices being published on the MGA website, and 30 observation letters that were sent out reflecting responsible gaming issues.
Improvements in Efficiency and Effectiveness
The Authority commissioned a sectorial skills strategy to address the gaming industry's challenges with respect to the ongoing demand for qualified and skilled human capital, which increased significantly as the economy grew and diversified into numerous sectors.
Consultation exercises were conducted with industry stakeholders regarding the bets offered by licensees – with a focus on sports integrity and player protection considerations – on the proposed amendments to the Player Protection Directive (Directive 2 of 2018), and on the proposed policy on the use of Innovative Technology Arrangements (ITAs) and the acceptance of Virtual Financial Assets (VFAs) and Virtual Tokens, which led to amendments and a finalised Policy, respectively.
The Authority streamlined the approval process of appointing an MLRO in collaboration with the FIAU while, at the same time, ensuring that the industry is kept updated on any changes affecting this process and on any best practices that are intrinsic to the role of the MLRO.
The concept of Agreed-Upon Procedures (AUPs) Reports was introduced, covering player funds and Gaming Revenue. Audit firms are drawing up these reports in compliance with the 'International Standard on Related Services (ISRS) 4400 (Revised) Agreed-Upon Procedures Engagements'.
The MGA kickstarted a process for possibly implementing a voluntary Environmental, Social and Governance (ESG) Code of Good Practice for the industry to showcase and increase the positive social and environmental impacts of the gambling sector.
National and International Cooperation
Throughout 2022, the Authority issued 43 news items on its website and 26 external communications, providing a synopsis of various updates and developments at the Authority and across the industry.
A total of 224 alerts were sent to the industry, 167 of which were also sent to the appropriate Sports Governing Bodies.
A total of 44 requests for information specifically relating to the manipulation of sports competitions or breaches in sports rules were submitted by enforcement agencies, sport governing bodies, integrity units, and other regulatory bodies. As a result of such requests, data was exchanged in 25 instances. Additionally, a total of 475 suspicious betting reports from licensees and other concerned parties were received.
During the period under review, the Authority was a direct participant in 15 different investigations across the globe relating to the manipulation of sports competitions or breaches in sports rules, as well as an indirect participant in 3 such investigations.
The Authority received a total of 83 international cooperation requests from other regulators and sent 97 such requests, with the majority referring to requests for background checks as part of an authorisation process.
A total of 177 official replies were issued providing feedback on the regulatory good standing of our licensed operators to the relevant authorities asking for this information.
The MGA works together with other local regulating authorities and governing bodies. This is reflected through responses furnished by the MGA to requests for information made by the Asset Recovery Bureau (ARB), the FIAU, as well as the MPF on the gaming sector. Additionally, the relevant information is provided to the Sanctions Monitoring Board (SMB) to assist in issuing penalties in instances of non-compliance with sanctions screening obligations.
In publishing this report, the CEO, Dr Carl Brincat said: "This report is testament to our collective efforts in promoting a fair and sustainable gaming ecosystem. Through proactive measures and leaner regulation processes, we strive to ensure a level playing field that nurtures innovation while safeguarding against any potential risks.
"As the global gaming landscape evolves, our role becomes even more critical. We embrace this responsibility with utmost determination, working tirelessly to stay ahead of emerging trends, technologies, and challenges.  We remain steadfast in our pursuit of robust frameworks that inspire confidence, protect vulnerable individuals and render Malta the home for gaming operators of good will."
Week 22/2023 slot games releases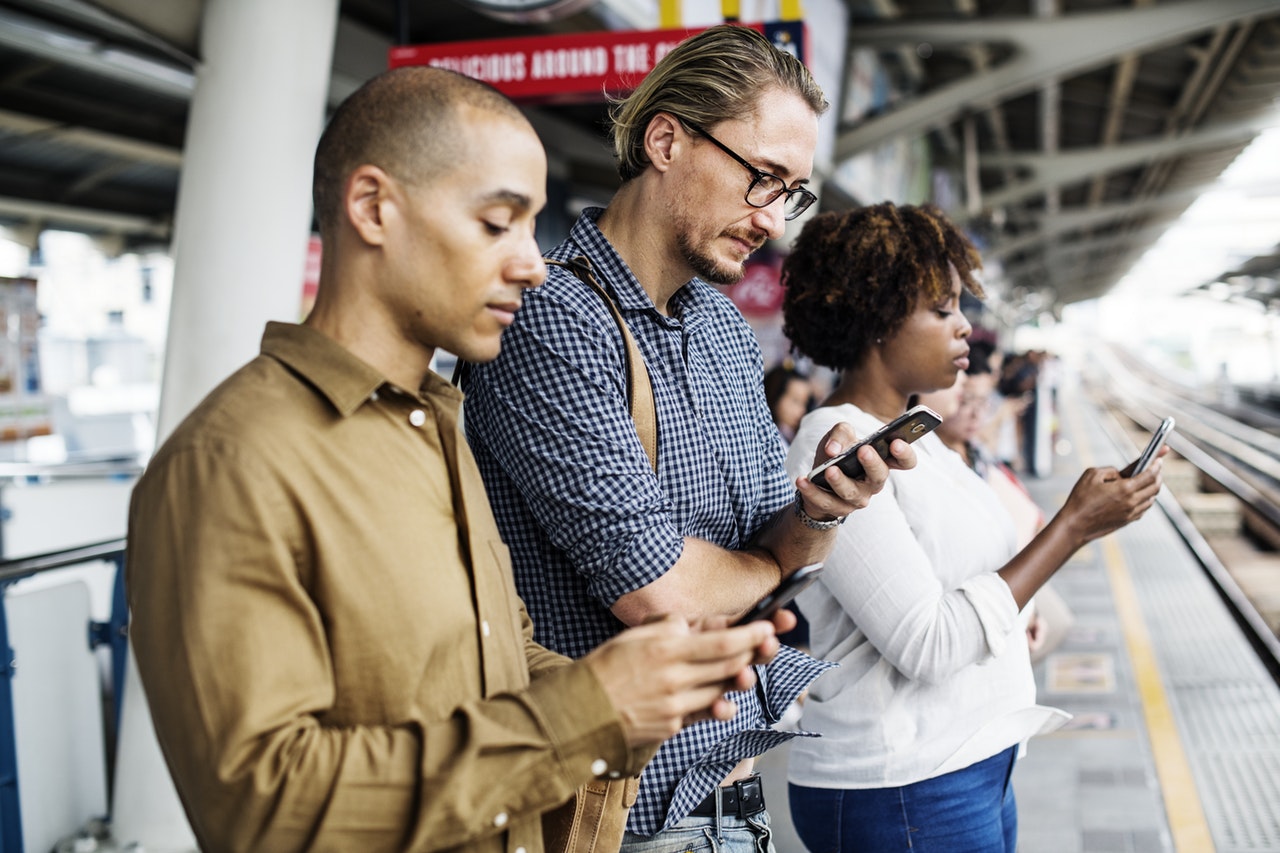 Reading Time:
6
minutes
Here are this weeks latest slots releases compiled by European Gaming
Pragmatic Play, provides a swarm of wilds and fruity fun in Sticky Bees. Set across 7×7 reels, symbols including strawberries, watermelons and oranges must form an adjacent matching cluster of five or more symbols to award a win. These are then removed from play causing a tumble of new symbols to fall from the top of the game board which can grant additional winning opportunities.
MGA Games, expands its casino slots game offering with new titles from its international high-performance Megaways product line, under license from Big Time Gaming (BTG). MGA Games online casino partners can now play 777 Caliente, a new slot game set in the underworld, full of mystery and adventure where important prizes are hidden.
The strategic alliance between MGA Games and R. Franco continues with the launch of El Habanero, the Mexican-themed 3-reel wrestling slot game. This is the seventh Recreativos Franco's land-based games to be included in the MGA Games online catalogue, and from May 29th, it will be available to all online casino operators in the Spanish market. El Habanero is an emblematic product whose land-based machine game is still on the market found in restaurants.
Both the sun and a full moon have risen to reveal a brand-new Game Engagement Mechanic (GEM) from Yggdrasil, the leading iGaming publisher, in Ragnawolves WildEnergy™. This Norse mythology-themed game is heavily inspired by the myth of the young pups Sköll and Hati, in their cursed chase for chariots of Sól and Máni. They and their powerful father Fenrir were feared by the gods and were consequently imprisoned by Odin in Asgard. The god cast a spell on the young wolves, and they were doomed to constantly chase the sun and moon.
Premium slots and table games provider, Habanero, has unveiled its luxurious latest release, The Big Deal Deluxe. Immersing players in a Las Vegas casino, the feature-rich game is played out centre stage in a Great-Gatsby inspired suite. Set across 5 columns and 3 rows, The Big Deal Deluxe features an array of luxury items and Vegas casino staples as its symbols, including watches, sportscars, rings, a casino entrance and poker chips at the base game.
Expanding its footprint, Pascal Gaming has added a new line of Slots to its gaming suite. 6 brand new slots – Jumbo Diamond, Drago Flame, Wild Clubs, Dogo Fortune, Mexicano & Crazy Mummy – come in classic lines, all set to deliver a memorable gaming experience. What could be more spectacular than watching animals hunt for diamonds in the jungle? Jumbo Diamond is indeed a great way to enjoy gameplay! With its colourful design, this appealing Drago Flame promises to bring a lot of fun and big benefits.  Wild Clubs is a perfect entertainment for those who want to be the star of a famous cabaret stage. In Dogo Fortune, players witness the lavish lifestyle of wealthy Dogo, hence becoming a part of his story.  Mexicano features the main hero singing Mexican serenades to his late love. Here Mexican culture – music, heroes and traditions – is revealed in all its true colours.
Endorphina, has announced the release of its latest online slot game – Multistar Fruits. This new shimmering game promises to offer players an exhilarating gaming galactic experience with its stunning graphics and exciting features. Endorphina is known for creating high-quality games that offer players a unique and unforgettable gaming experience, and Multistar Fruits is no exception. This 3-reel 3-row slot with 5 paylines is designed with a classic fruit theme. Players will find juicy symbols such as grapes, cherries, lemons, plums, oranges, and watermelons.
Greentube, is inviting players to a dystopian world full of engaging features and futuristic winning chances in its latest release, Cyber Wildz. Taking center stage in this sci-fi adventure are Kray-Z the Reaper and Y-Pout the Assassin, who award multipliers on reels that are set in a fictional city under bright neon lights. Kray-Z the Reaper acts as the title's multiplier wild, increasing rewards by x2, x3 or x5 should she appear on a win line during base gameplay.
R Franco Digital, Spain's leading gaming provider, is inviting players to conquer the prairies in its latest slot release, Buffalo Park. Taking players on a 5×3 reel adventure, the game's slick environment depicts a wild North American national park as buffalo stampede. With eagles, wolves, bears and buffaloes as the game's iconic symbols, players must form matching combinations in the base game, while wilds appear in the form of the park's gate and can substitute for other symbols on the board to help secure a win.
Push Gaming adventures into the glorious days of the Roman empire in its historically-inspired release 10 Swords. Emperors, legionnaires, helmets and more complementary thematic symbols fill the slot's 5×3 reels, which must form a matching combination across 20 paylines to award a win. These are joined by a wild which substitutes for any of the famous Roman icons making it easier to create a win.
Wizard Games is set for an adventure across the plains of Canada in its latest launch, Majestic North. The 5×4, 1,024 payline slot sees the reels filled with animals that roam the wilds, including Owls, Eagles, Elk, Wolves and Grizzly Bears that act as the highest paying symbols. Three or more Golden Maple Leaf scatters will launch the Majestic Free Spins mode, awarding up to 20 free spins. If you manage to land more scatter symbols during this feature, you can potentially receive an extra 20 free spins.
Belatra Games, has announced the launch of its tasty new slot hit, Wild Fruit Jam. Players will be champing at the bit to get stuck into this new game which is jam-packed with a wide variety of fruits and berries, including watermelon, plums, cherries, lemons, grapes, and many others. These vibrant symbols make the playing field pop off the screen and will have slots lovers salivating for more.
Booming Games is taking players to the top of Mount Olympus where they can stand face to face with Zeus, the god of lightning and big wins, in the latest blockbuster slot to leave the provider's production line. Power of Olympus is a 7-reel, 7-row video slot that summons the will of the gods through Cascading Reels with Cluster Pays – when five or more symbols match and form a cluster horizontally or vertically, the player wins. But that's not all…
Gaming Corps, the up-and-coming Swedish games developer, invites players to join the hunt for big wins in its biggest launch to date, Luke E. Chance and the Book of Luck. Set in Egypt in front of the Great Pyramids of Giza, the game allows players to assist Luke E. Chance; a hero on a mission to find anything of value that can be donated to reputable museums for all to enjoy.
Play'n GO brings players back to Asgard in the sequel to their popular online slot, Viking Runecraft, in the thunderous Viking Runecraft Apocalypse. The devious Loki has switched his allegiance yet again, and this time he's set his sights on the home of the gods. His determination to conquer Asgard and claim it for himself means that the gods are going to have their work cut out for them. It seems that they're going to need some help…
OneTouch has released God Hand Feature Buy, a reboot of one of its hottest titles, offering players a chance to pay tribute to the Athenian deities. In the feature-filled game with no reels or paylines, various coloured orbs are revealed from the rubble of smashed boulders hurled from above by the gods which can award wins up to 100x. With a strike of Zeus' lightning, the chances of revealing the high paying symbols becomes even greater.
IGT Propels Leadership in Sweden via Three-Year Contract Extension with Svenska Spel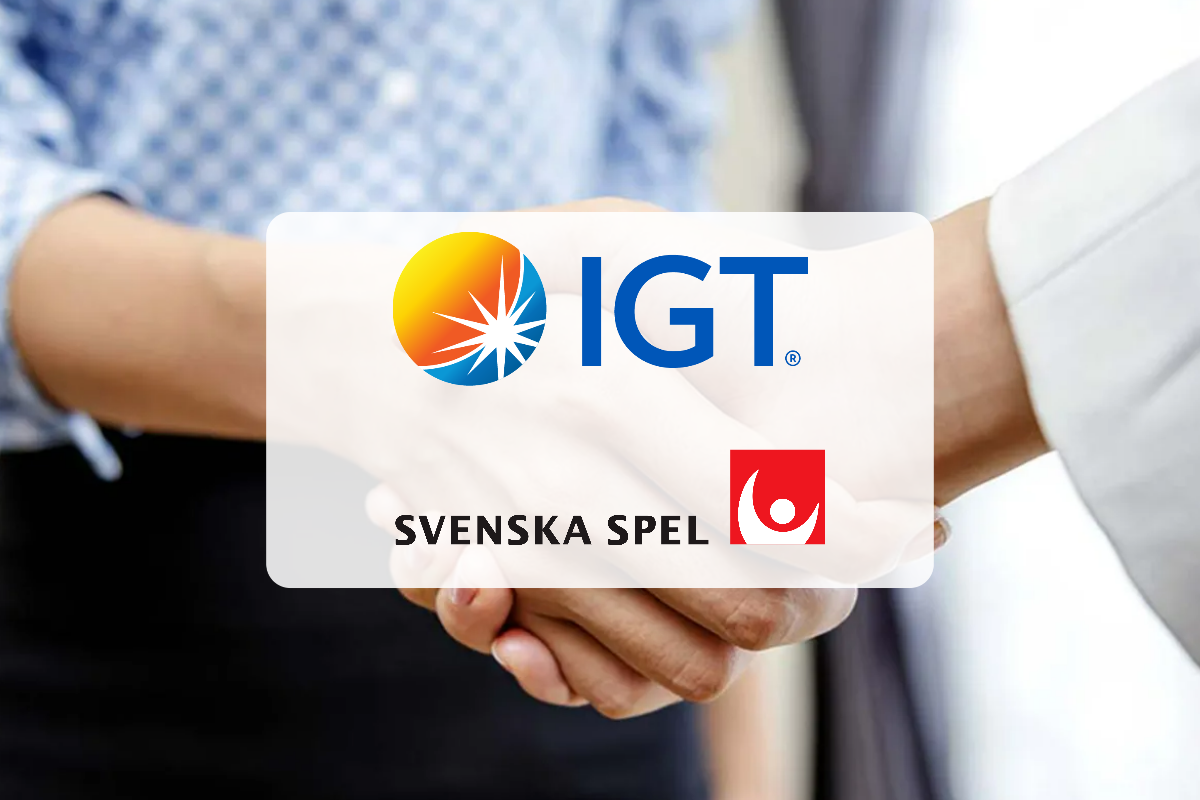 Reading Time:
< 1
minute
International Game Technology PLC announced it signed a three-year contract extension with AB Svenska Spel ("Svenka Spel") to continue providing leading-edge video lottery technology and services including the INTELLIGEN™ central system, more than 4,000 Quasar™ Video Lottery Terminals ("VLT"), high-performing games, award-winning IGTPay™ cashless technology and more. This contract extension will run through January 2027.
"Given the critical role that IGT has played in Svenska Spel's continued growth and modernization, we are pleased to guarantee our partnership for an additional three years," said Ola Enquist, Business Area Manager Casino Cosmopol & Vegas, Svenska Spel AB. "IGT provides the ideal content, technology and services that enable Svenska Spel to responsibly grow our enterprise and engage our guests with next-generation experiences and future-forward innovation."
"IGT and Svenska Spel have a proven approach for serving the Swedish market, and we look forward to building upon that foundation and helping Svenska Spel achieve its growth targets for three additional years," said Mark MacCombie, IGT Senior Vice President EMEA Gaming.  "Svenska Spel's focus on superior player experiences and their willingness to adopt new technologies complement IGT's leadership in innovation. This is evidenced by more than a decade of shared success and deployments such as Svenska Spel's IGTPay-powered cashless solution."