Hipther and Revpanda Promote Strategic Networking in the Baltics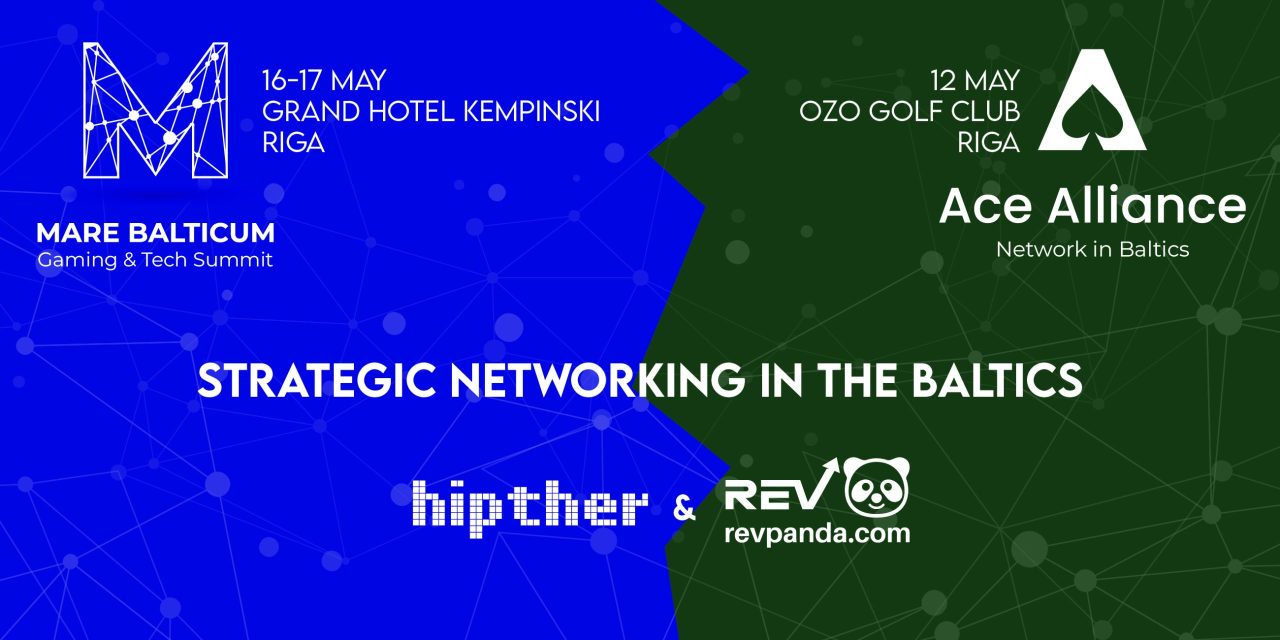 Reading Time:
3
minutes
The Hipther Agency, organizer of the annual MARE BALTICUM Gaming & TECH Summit and BSG Awards since 2018, are proud to present the groundbreaking initiative of Revpanda for the premier networking event: "Ace Alliance: Network in Baltics".
The extensive experience of the Hipther Agency in networking events, and their connections to the Baltic region Gaming and Tech ecosystem have inspired the hipthers to support meaningful opportunities for learning, connection, and communication between professionals and industry experts.
Revpanda's team of digital marketing experts use a range of powerful strategies, including SEO, multilingual content creation and translation, optimized web development, link building, PPC management, payment method testing, and more, to help businesses reach targeted audiences worldwide.
Now, the Panda Team take business to the next level with Ace Alliance – a premium event that unleashes the power of networking between Operators, Affiliates, Payment, Service and Game Providers.
Ace Alliance was born from the passionate minds at Revpanda, the award-winning digital marketing agency. It is a premium event that is not-to-be-missed by anyone involved in the iGaming industry. The event promises to deliver networking, learning, and brand marketing opportunities in a fun and relaxed setting together with Revpanda and other industry leaders.
Ace Alliance: Networking in Baltics is coming to Riga this May, on the 12th, in the amazing location of the OZO Golf Club in Riga!
Revpanda understands the iGaming world's joys but also its challenges, as well as the value of networking with others in the field. Their passion for the industry prompted them to gather professionals working in iGaming in one place, helping them learn from each other, build their professional networks, and even offer brand marketing opportunities.
The event is ideal for anyone involved in the iGaming industry, including affiliates, operators, payment vendors, and game providers.
Whether you're looking to network, socialise, or simply take in beautiful surroundings, Ace Alliance has something for everyone.
Ace Alliance: Networking in the Baltics – Programme:
●     19:00: Guest arrival, Welcome Drink, Snacks.
●     20:00: A 2-hour session specifically designed around networking, giving everyone an opportunity to engage with others in the industry including Speed Networking and other activities.
●     22:00: Fun party time during which more networking can take place, but attendees can also let loose and enjoy themselves in a stunning environment, until the early hours of the morning if they so wish.
JoinRevpanda for a day of stunning view and valuable networking opportunities at this exclusive event!
Ace Alliance also offers various sponsorship opportunities, including logo placement, social media content, and on-site branding. The main sponsors also have the chance to play a round of golf at OZO before the main event.
For a sponsorship, please contact: [email protected]
They Said About Ace Alliance & Power Networking in the Baltics:
Emre Goktas, Founder and CEO at Revpanda: "I am thrilled to announce our upcoming event, "Ace Alliance: Network in Baltics", for iGaming professionals on May 12th. We are confident that it will be unlike any other networking event. We are excited to collaborate with Hipther Agency to bring attention to our event and theirs, the MARE BALTICUM Gaming & TECH Summit. We cordially invite all summit participants to join us at "Ace Alliance: Network in Baltics", and we are honored to receive their endorsement. We look forward to welcoming all industry peers and international participants to Riga for an unforgettable experience."
Zoltán Tűndik, Co-Founder and Head of Business at Hipther Agency: "We are excited about this collaboration with Revpanda in the Baltics. We encourage all international participants arriving early for MARE BALTICUM Gaming & TECH Summit and all local industry peers to take advantage of this unique gathering hosted by Revpanda. We endorse the Ace Alliance networking event and wish all attendees a great time in Riga."
Swintt enters Lithuanian market through 7Bet partnership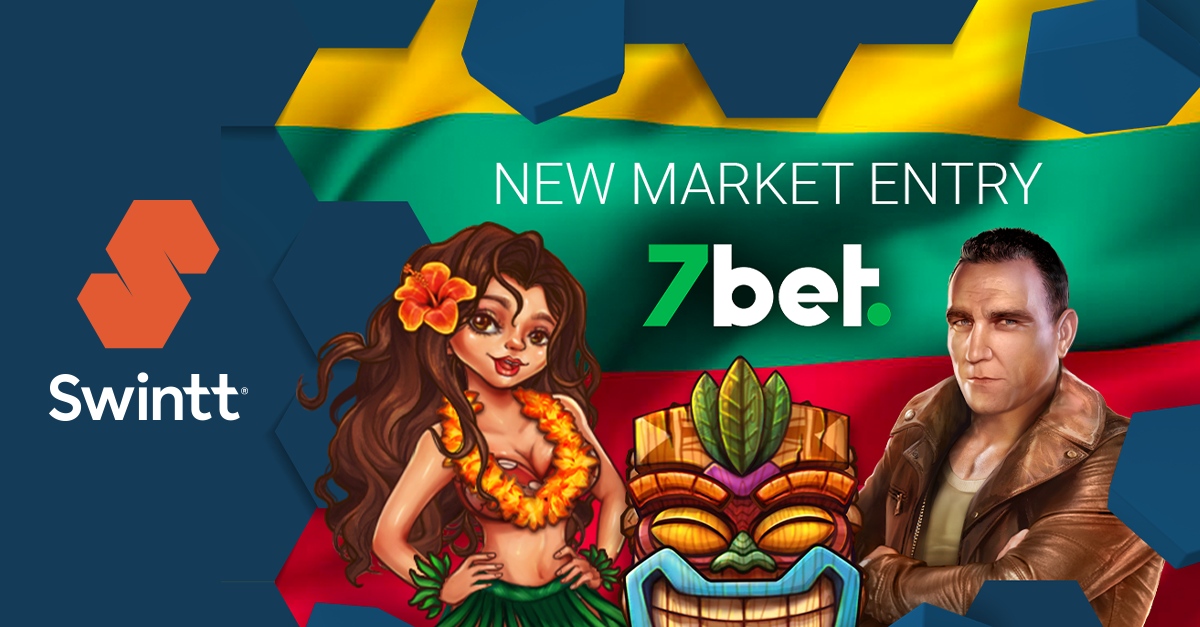 Reading Time:
2
minutes
Award-winning software provider expands Baltic presence after signing two-month exclusivity deal with leading Lithuanian online casino platform
Swintt, the award-winning software provider behind fan favourite slots The Crown and Aloha Spirit XtraLockTM, have announced they will be further extending its Baltic footprint this month after signing an exclusive partnership with Lithuanian casino site, 7Bet.
The new deal – which represents the popular studio's first foray into the country – will grant 7Bet a two-month exclusivity period, during which they'll be the only operator in the country able to host Swintt slots. This will grant players at the site early access to titles from the top SwinttGames titles, including the two previously mentioned games and several other smash hits.
In addition to The Crown and Aloha Spirit XtraLockTM, the range of Select slots available at 7Bet will also include the re-spin laden Mystic Bear XtraHoldTM,  wild-loaded Path of Dragons and smash hit Monster Disco XtraHold™. Premium games to feature on the site, meanwhile, will include Extra Win X, Seven Books Unlimited, Book Dino Unlimited and recently launched Duolitos Garden.
The collaboration with 7Bet is another significant step for Swintt as the studio looks to cement its position as one of the hottest up-and-coming software suppliers in the Baltic area. The brand first entered the region through partnerships with Optibet in both Latvia and Estonia and has already built up a cult following among players, which will no doubt be strengthened further through their latest 7Bet deal.
After the two-month exclusivity period with 7Bet expires, Swintt is intending to launch at further online casinos in Lithuania, with one major operator already in the pipeline later in the year. Both Swintt and 7Bet are looking forward to giving their exciting game collection its Lithuanian debut via this exclusive deal.
David Mann, Chief Executive Officer at Swintt, said: "Having already enjoyed hugely successful debuts in Estonia and Latvia, we're delighted to be able to enter the Lithuanian market for the very first time through our exclusive partnership with 7Bet casino.
"By giving the brand access to a hand-picked selection of ten of our most popular titles, we're hoping 7 Bet and Swintt can create a real buzz in the country by giving Lithuanian players a first taste of what our studio has to offer in terms of exciting themes, innovative features and rewarding bonus rounds."
Justinas Sliazas, Chief Executive Officer at 7Bet, said: "At 7Bet, we pride ourselves on providing players with the very best in online casino entertainment; and by teaming up with Swintt for this exciting new partnership, we'll be able to offer them something that no other platform can match.
"By supplying our customers with exclusive access to a selection of Swintt's most popular slots, we can further cement our position as a true frontrunner in the Lithuanian market while also helping the studio raise its profile in the country – making the collaboration a huge win for everyone involved."
Betsson Renews Sponsorship with Lithuania's Basketball Men's Team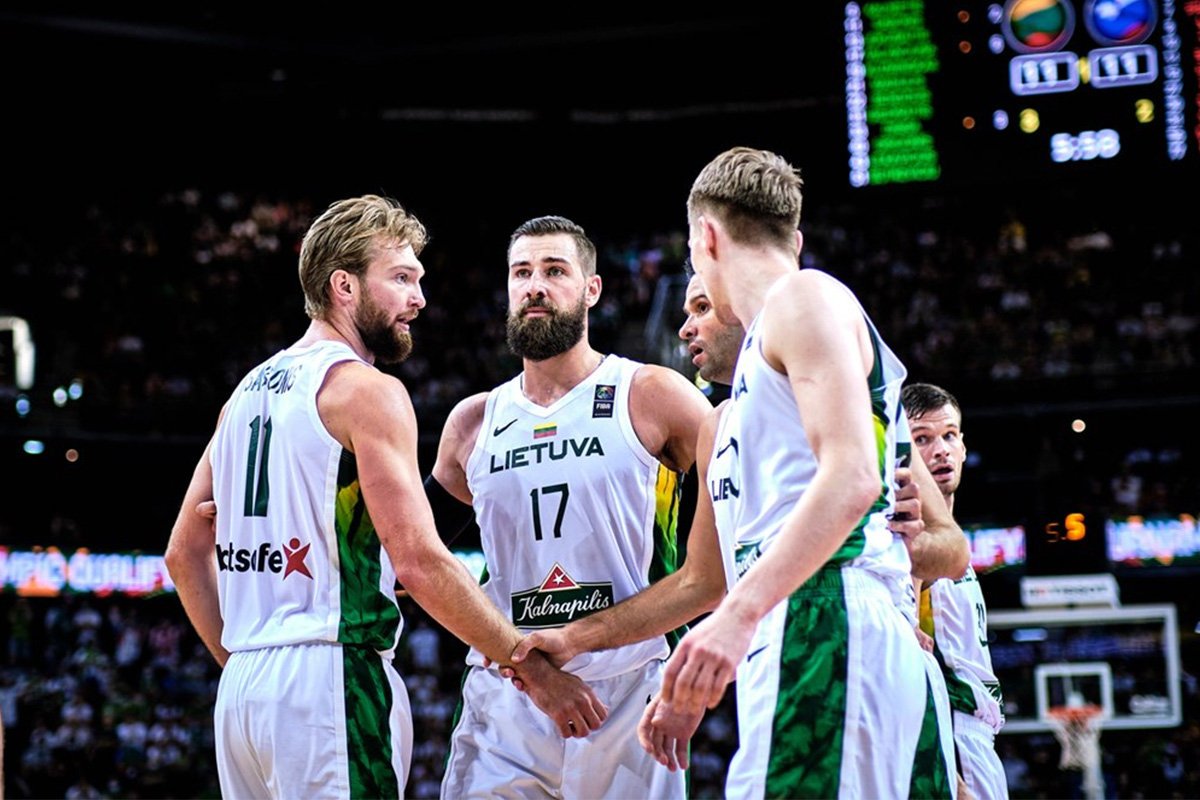 Reading Time:
2
minutes
Lithuanian Basketball Federation (LKF) has extended cooperation with its long standing partner and main sponsor of the Lithuanian men's national team, Betsafe.
"We are proud of such a long-lasting partnership with Betsafe. It started more than 10 years ago, coincidently right before the FIBA World Cup 2010. Throughout these years we've enjoyed a number of great victories, and in the future, I have no doubt, we will win many more victories together," LTU Basketball president Vydas Gedvilas said.
"It is a great honour for us to be part of Lithuanian basketball, to support the Lithuanian Basketball Federation and to be able to achieve victories together with the crown jewel of Lithuanian basketball – the men's national team. LKF is our strategic partner in Lithuania and basketball is in the heart of every Lithuanian, so we are happy that the organization is growing and developing with our help," Aurimas Šilys, managing director of Betsafe, said.
This year, the Lithuanian men's basketball team will participate in the FIBA Basketball World Cup, which will take place in Japan, Indonesia and the Philippines from August 25 to September 10. During this tournament the national teams will fight not only for medals and the cup, but also for the qualification tickets to the 2024 Summer Olympic Games in Paris (France).
"A very important World Championship is ahead of us. We will have a long preparation period, also, a long trip to Asia awaits, but we will be ready, and we will strive to achieve our goals. We are grateful to the long-term sponsors of the federation, and we are happy to work together," Kazys Maksvytis, head of the Lithuanian men's national team, said.
The first stage of preparation for the Lithuanian men's basketball team will begin on July 12 in Druskininkai, the second stage will start on July 17 in Palanga. Before the Basketball World Cup, the Lithuanian national team will play ten friendly games.
Hipther's MARE BALTICUM Summit Delights 150+ Attendees, Sets Stage for Major Budapest Rebrand!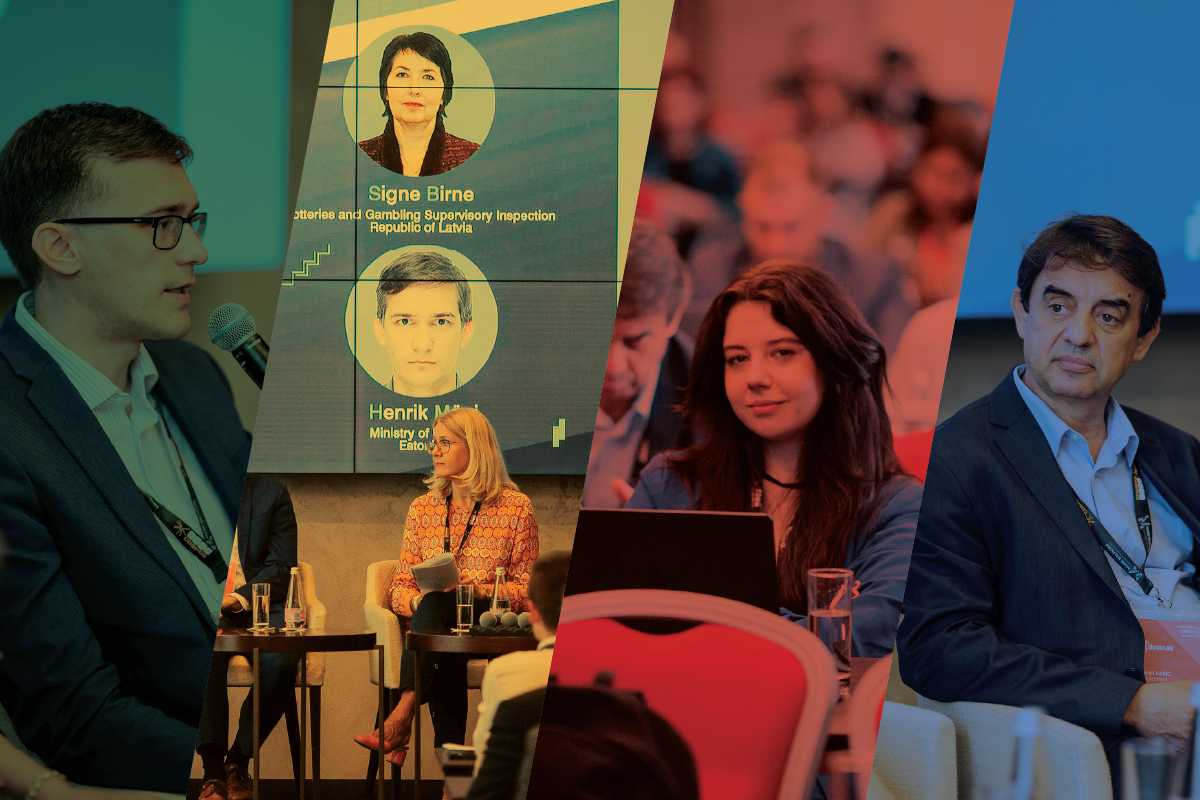 Reading Time:
5
minutes
MARE BALTICUM Gaming & TECH Summit 2023 took place between 15-17 May in Riga, thrilling a whopping 150+ attendees! The #hipthers organized a highly successful 2-day event that brought together gaming and technology executives, fostered knowledge-sharing, engaging discussion panels featuring 50 renowned industry experts, and provided valuable networking opportunities.
The 2023 version of the MARE BALTICUM Summit proved once again why it has been established as the Baltic region's most popular in-person gathering. Acclaimed professionals from the gambling, fintech, web3 sectors, as well as legal and sustainability experts and government officials, took the stage to educate the audience on the latest trends, news and innovations in gaming and tech in the Baltics and beyond.
All participants, speakers, top decision-makers and business influencers, enjoyed the special networking sessions prepared from the Hipther Team, ranging from constructive coffee breaks, delightful vegan lunches, and dedicated afternoon sessions, to the invigorating Morning Networking Run and special events like Karaoke and Blues parties to help guests unwind and connect!
As the premier event of Gaming and Tech in the Nordics and Baltics, the MARE BALTICUM Gaming & TECH Summit once again honoured the best of the best of both industries in the Baltic and Scandinavian Gaming Awards as well as the BTECH Awards. The achievements of accomplished companies in the region were recognized and celebrated across 36 Award Categories. The winners, as voted by the Summit participants, included some of the iGaming industry's star-studded brands and the most innovative Fintech companies, such as: Betsson Group, Evolution Gaming, Endorphina, EveryMatrix, Tom Horn Gaming, Altenar, Evoplay, Softswiss, Wazdan, Bankera, Gold Koi Coin and more
The conference buzzed with the one-of-a-kind, close-knit, and electric atmosphere the #hipthers are known for creating, and that sense of excitement and camaraderie was evident throughout social media:
The Rite NRG Team – Right Energy Sponsors for the event
Evoplay on winning Best Slots Provider in the Baltics 2023 and the MARE BALTICUM experience
Dr. Rakic Dean, on moderating The Baltic Blockchain Ecosystem panel
Katri Delimoge about her thought-provoking Fireside Chat with Jovita Gabnienė
Tom Horn Gaming on winning the Best Online Casino Provider in the Baltics 2023
Here's what MARE BALTICUM's esteemed guests said about the event:
"MARE BALTICUM facilitated meetings of gaming, tech and legal industry in a valuable even if uncommon mix. Can only wish for more events like this!" – Agneta Rumpa – Sorainen Latvia
"Exceeded all expectations, perfect opportunity to network and connect on a more personal note." – Lukas Burinskas – Covery.ai 
"The event was an excellent opportunity to connect with industry-leading stakeholders in the Baltics region" – EveryMatrix via LinkedIn
"It was a pleasure to be a part of such a vibrant and dynamic gathering, where we had the opportunity to meet industry colleagues and exchange ideas". – FeniBet via LinkedIn
"Many thanks to all the participants of the panel discussion and specifically to Zoltán Tűndik for providing a space for a pan-Baltic discussion, exchanging experience and ideas on how to drive Baltic fintech scene towards a more rapid development and growth!" – Fintech Latvia Association via LinkedIn
The 2023 edition MARE BALTICUM Gaming & TECH Summit was supported by the following sponsors: Tom Horn Gaming, EvoPlay, Nordic Gambling, Oddin.gg, nanocosmos, 7777 Gaming, Rite NRG, and Black Cat Card by Papaya
The #hipthers are thankful to our trusted media partners for sharing the great news about the Summit. We are especially thankful to Online Gamblers – the go-to hub for news, casino and sportsbook reviews, and Responsible Gambling education – whose Editor in Chief, Liga Tarasova, joined us to attend and cover MARE BALTICUM bringing her wonderful energy to the event!
Zoltan Tuendik, Co-Founder and Head of Business, commented about MARE BALTICUM 2023:
"Back in the office for a couple of days now and still struck by the magic of Riga. We extend our heartfelt gratitude to everyone who attended our enhanced MARE BALTICUM Gaming & TECH Summit and contributed to its success. The insightful content shared by our esteemed speakers over the course of two days has elevated communication between the Baltic states to new heights, paving the way for a better future.
A special thank you goes out to all those who showcased their vocal talents during the karaoke sessions, as well as those who joined in for an unforgettable singalong during the live blues set on the second evening. Your enthusiasm added an extra layer of excitement to the event.
We eagerly anticipate our return to the Baltic region and are thrilled to announce that the 2024 edition of the MARE BALTICUM Gaming & TECH Summit will take place in Tallinn. Stay tuned for the announcement of the dates, and be sure to keep a close eye on our events calendar or pre-register to receive timely updates".
Our amazing time together in Riga sets the stage for Hipther's next ground-breaking conference:
The classic CEEGC Budapest event which cemented our leadership in the region, returns with a major rebrand to "GamingTECH CEE Summit Budapest" on September 26th!
Join us at GamingTech CEE, the leading event for exploring the latest tech innovations in the gaming industry within Central and Eastern Europe (CEE) targeting the Balkans and D-A-CH regions.
Register Now at a Super Early Bird discounted rate for Delegate Passes (valid until 30th June) and the highly-coveted Combo Passes will be available soon at:
https://hipther.com/events/cee/regbudapest/
See you in Budapest!